NCE Soccer is delighted to announce MAJOR news for the summer of 2021.
We've teed up a HAT-TRICK of opportunities to make our best players even better with a brand new look for our Summer Programming.
We're delighted to announce year round COE with the launch of a brand new Summer COE program – with an added competitive twist!
We will also refresh and improve our Summer residential and College ID camps by adding a Showcase Tournament.
This year, to mark the refresh we will be joined by international opposition to provide our players with an even sterner test.
Summer CEO Program
NCE Soccer Technical Director John Curtis, said: "We are delighted to be able to extend our Programming and introduce the new look for the summer.
"We all know last year was a write-off for so many people and there is a real appetite to get back to normality.
"We've taken the best of what we already do and made it better.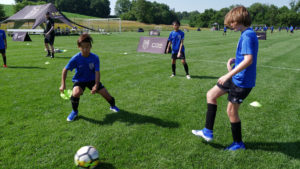 "I'm also pleased to introduce a Summer COE Program, allowing top players to continue their development throughout the year.
"Traditionally, we run COE Programs in the Fall, Winter, and Spring and then break in the Summer for international tours.
"But, we think its vital to provide year round COE Programming and we'll add a competitive twist to Summer COE, providing even more opportunities for the players.
"We will partner two venues, who will enjoy their own individual programming, but twice in the eight-week program, they will be united as one to play competitive games.
"We believe it will keep the program fresh and deliver new opportunities for our players to test themselves against others."
International Tours
The new COE Program will run in two blocks of four weeks, either side of the NCE Soccer international tours.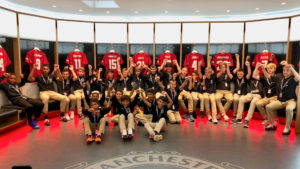 NCE Soccer will be returning to the Gothia Cup in July with a girls team and a boys team will tour England at the end of July, beginning of August.
The Summer Residential camps, hosted at the prestigious DeSales University complex are a five-day, four-nights total soccer experience.
They provide 20 hours of elite, technical, tactical, physical, and psychological training for players with two training sessions per day, and games in the evening.
Three meals-a-day are provided in top-class air-conditioned accommodation, with Nike uniforms and kit bags provided.
Showcase Tournament
This year, both Boys and Girls Residential Camps will be immediately followed by a two-day NCE Invitational tournament.
Players born between 2011-2003, who have excelled during the COE Programming, will be invited to the July tournament at DeSales University.
The boys NCE Soccer Invitational will be held on July 24 / 25, following the culmination of the boys only Residential camps.
The girls NCE Soccer Invitational will follow on July 31 / August 1, following the culmination of the girls only Residential camps.
Alongside the Invitational tournament, NCE Soccer will host a Showcase Tournament for our older College focussed players during the same weekend.
Top college coaches will attend the Showcase, providing NCE Soccer players with an unrivaled opportunity for exposure to top Universities.
Perfect Venue
Curtis, added: "The DeSales University complex is a fantastic facility, it provides us with the perfect venue to host our residential camps, tournaments, and Showcase.
"The College ID Residential Camp involves top-class college coaches working our players, alongside NCE Soccer staff, providing unparalleled insight into the college program.
"The camp allows our players to live and breath the College lifestyle and the Showcase provides College coaches with an exclusive opportunity to view our talented players in action.
"This year, we will also introduce an international element, with a team from the UK flying over to compete and provide our players with a tougher test.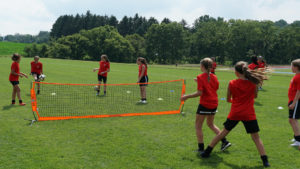 "We believe this Summer programming provides everything our players demand, an extension to our COE Programming, top-class Residential Camps, Showcase Tournaments, and our international offering.
"Last year was tough for everyone, but there is light at the end of the tunnel and we can look forward to a magnificent summer."
Day Camps
NCE Soccer will also host Summer Day Camps across our regions as normal.
The day camp involved 15 hours of elite technical, tactical, physical, and psychological training held over five days.
Players train for three hours from 9am until 12 noon at top-class facilities, manned by our USSF/UEFA A and B Staff.
As with all NCE Soccer events, numbers are restricted and only the best players will be selected.
Further details will be announced when venues are secured but applications are now open for all NCE programming in summer 2021.
All programming include specialist outfield and goalkeeping coaching for boys and girls.
* IF YOU'RE NEW TO NCE AND WOULD LIKE TO APPLY TO ATTEND PROGRAMMING IN SUMMER 2021, PLEASE APPLY HERE