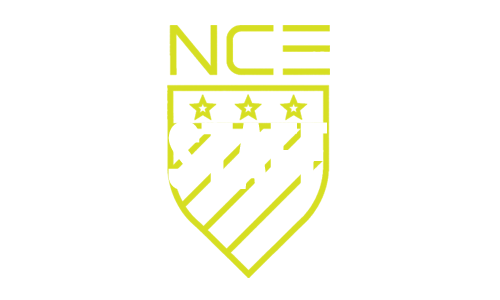 NCE Soccer – Meet The Team
NCE Soccer: Excellence Is Standard
NCE Soccer provides elite soccer coaching – and that can only be delivered by a world-class team.
That means top class coaching, it means access to the ultimate soccer resources, it means maintaining excellence as standard.
Led by former Manchester United and England player John Curtis, we are determined to set new standards, to lead by example.
We are committed to constantly improving, we never stop learning, we never stop trying.
We are committed to providing each and every player with the tools you need to maximize your potential.
John Curtis, Technical Director & Founder
John is the Founder and Technical Director of NCE Soccer.
John graduated from the prestigious Manchester United Academy, helping the club win the FA Youth Cup in 1995 and winning the young player of the year award in 1997. Making his Manchester United debut in the 1997/98 campaign, John was purchased by Blackburn Rovers in 2000 for $2,000,000 and went on to play for Leicester City and Portsmouth in the English Premier League. During his 15-year professional career, John played in every tier of English professional soccer, representing clubs like Nottingham Forest, Sheffield United, Barnsley, Preston, and Northampton Town. In addition to his exploits at club level, John captaining his country, England, at U15 to U20 levels and is the most capped England School Boy of all time.
John began coaching towards the end of his playing career, working at league clubs in England, Australia, and Italy. He holds the esteemed UEFA A License and the USSF A Youth License. John is also a US Soccer Coach Educator and delivers coaching licenses across the North East.
John is responsible for overseeing the entire NCE program and uses his extensive experience in professional youth development to help fulfill our mission.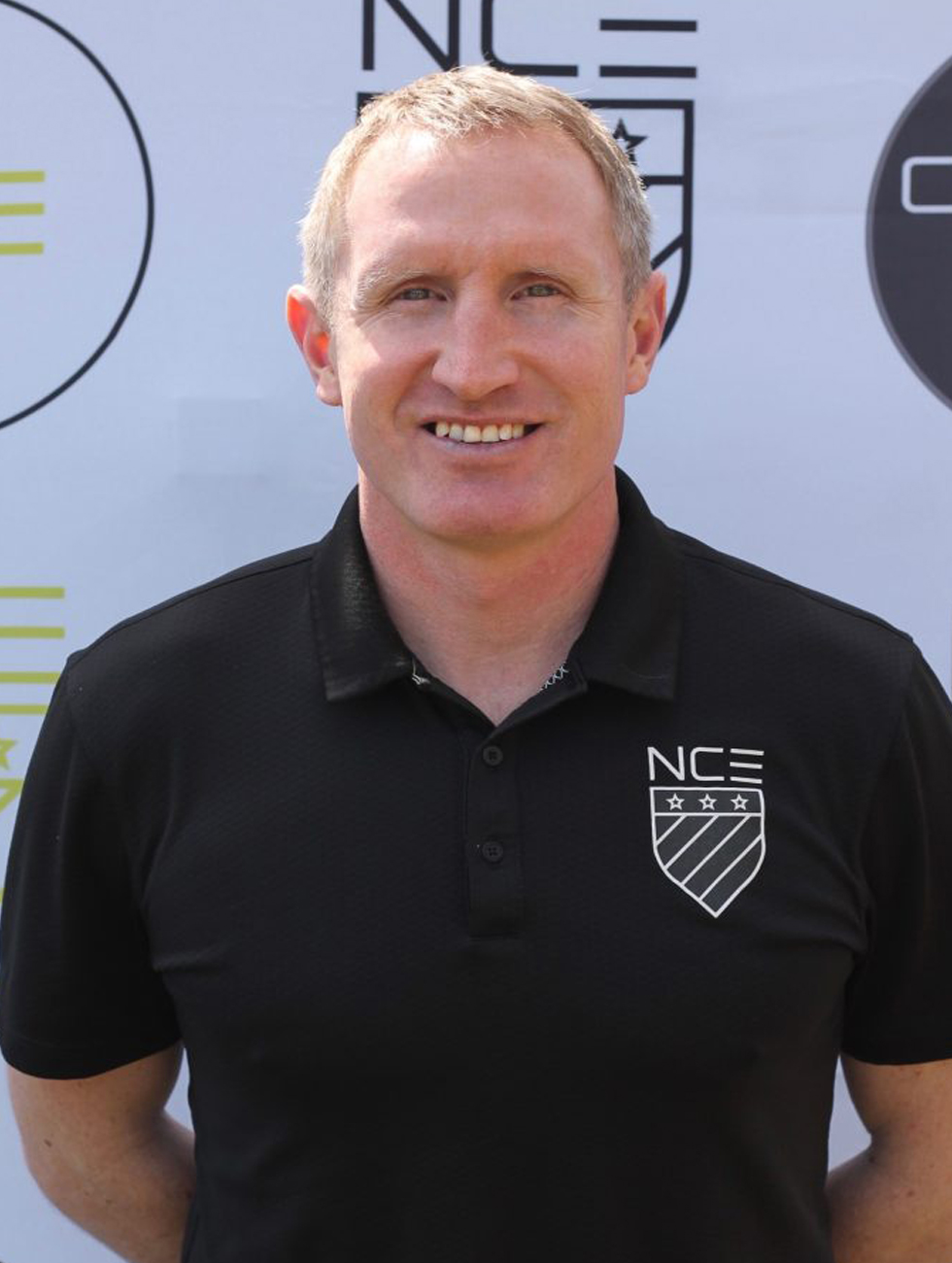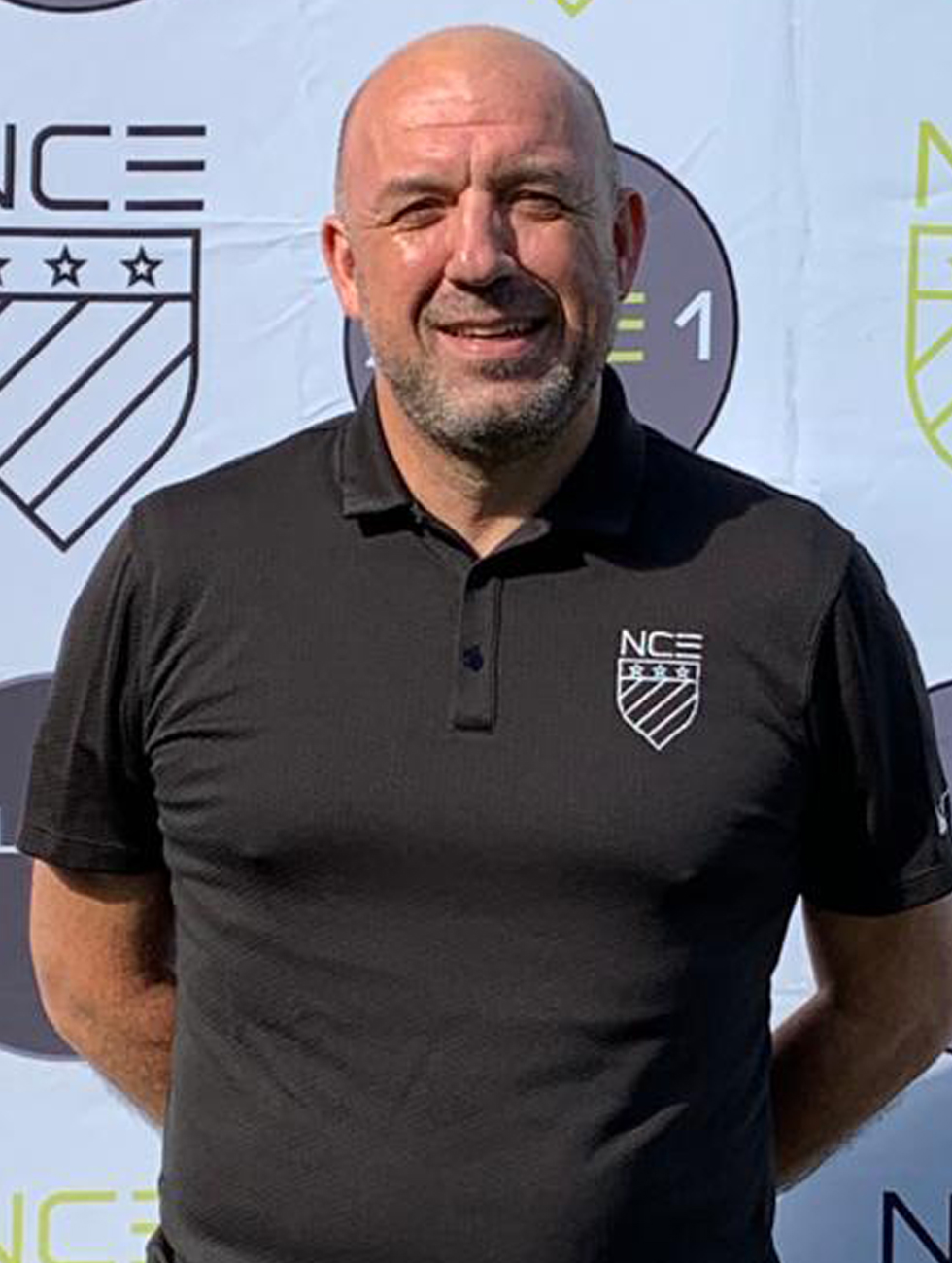 Nick Dunbar, Chief Operating Officer
Nick Dunbar is NCE Soccer's Chief Operating Officer.
He was Vice President of Sales and Business Development for XL Sports Tours and also works with the nationally renowned Club Champions League, as their Technical Advisor for Club Champions League New England.
Nick graduated from Northumbria University with a Bachelor of Arts (HONS) in Sports Studies with a concentration in Sport Sociology and added a Post Graduate Certificate of Education in Physical Education at Leeds Metropolitan University. He is also a qualified teacher for up to High School age students.
Nick's experience extends beyond the soccer field and into the boardroom having held multiple executive roles including Academy Director and Director of Human Capital for Global Premier Soccer (Waltham, MA) one of the largest club programs in the USA, Senior Management Advisor at the renowned Seacoast United Soccer Club (Hampton, NH) and President of Major League Soccer Camps (Groton, CT).  As President of MLS Camps Dunbar led the largest provider of sports education across the USA and was responsible for corporate growth.
He is a respected thought leader in youth soccer matters and has spoken regularly at regional, national, and international conferences and forums on topics ranging from coaching, coach and player development, and curriculum design and rollout.  He holds his FA Coaching Certificate, a USSF "A" coaching license, and a United Soccer Coaches Premier Diploma, and also the Master Coach and Soccer Leader Diploma.
James Fletcher, Marketing & PR
James Fletcher is a former national newspaper journalist with more than 20 years experience.
He began his career as a news journalist with local newspapers, before moving to The Mirror in London aged just 21. Notable news events included the death of Princess Diana, the Gulf War, General Elections, crime, news and politics.
In 1999 he moved to Manchester to become The Mirror's Chief Northern Football Writer, before moving to the News Of The World. Responsibilities included covering Manchester United, Manchester City, Liverpool nd clubs in the North West of England as well as the England national team, working closely with the likes of Sir Alex Ferguson, Wayne Rooney, Sam Allardyce, David Beckham, Ryan Giggs and Steven Gerard.
In 2007 he established Onside PR, a PR agency based South of Manchester in the UK, and has gone onto work with numerous clients including the Professional Footballers Associate, SMEs, individual sports personalities, and high net worth individuals.
James provides NCE Soccer with marketing and PR support, as well as producing content for the NCE Soccer websites and social media channels.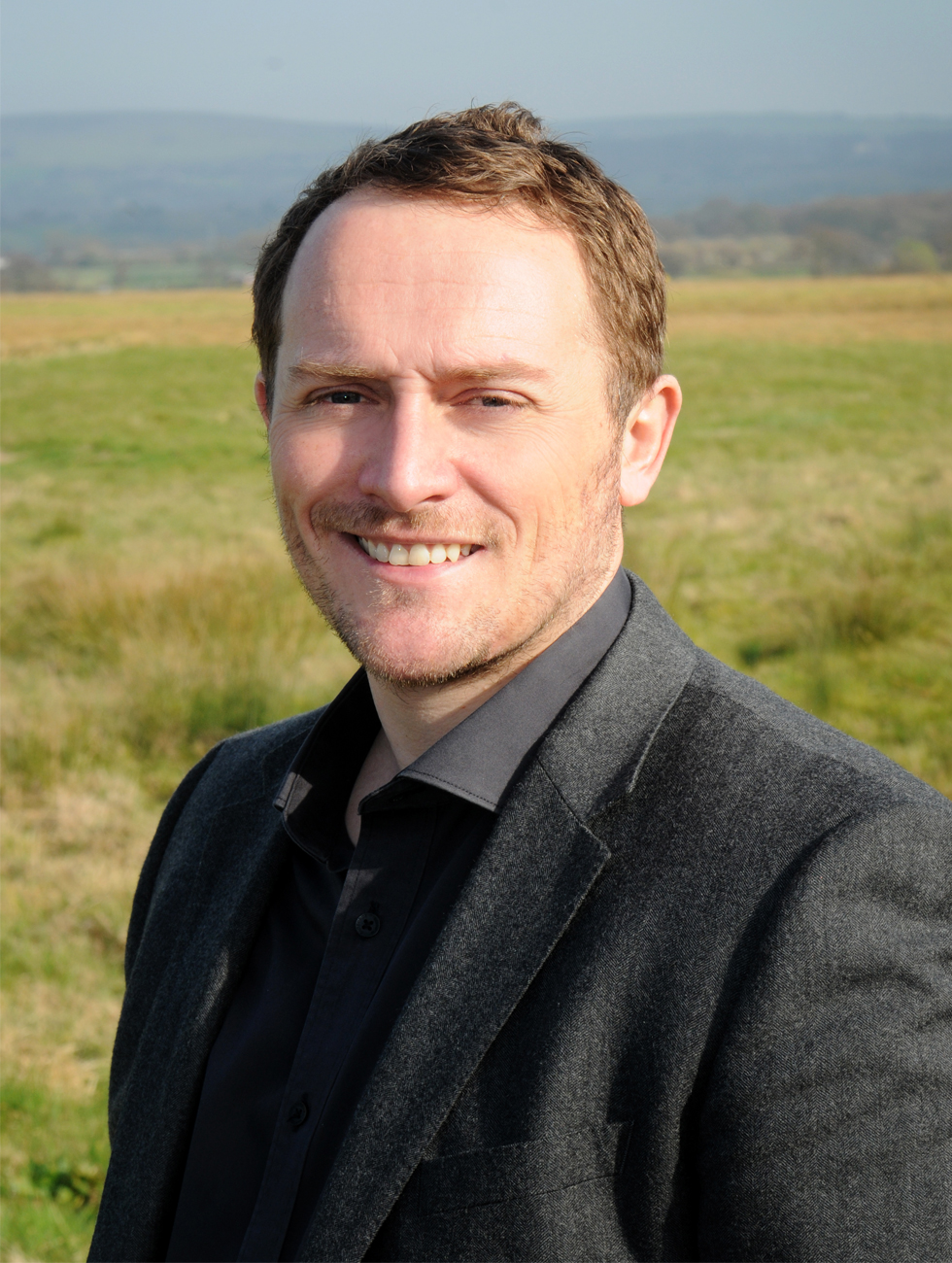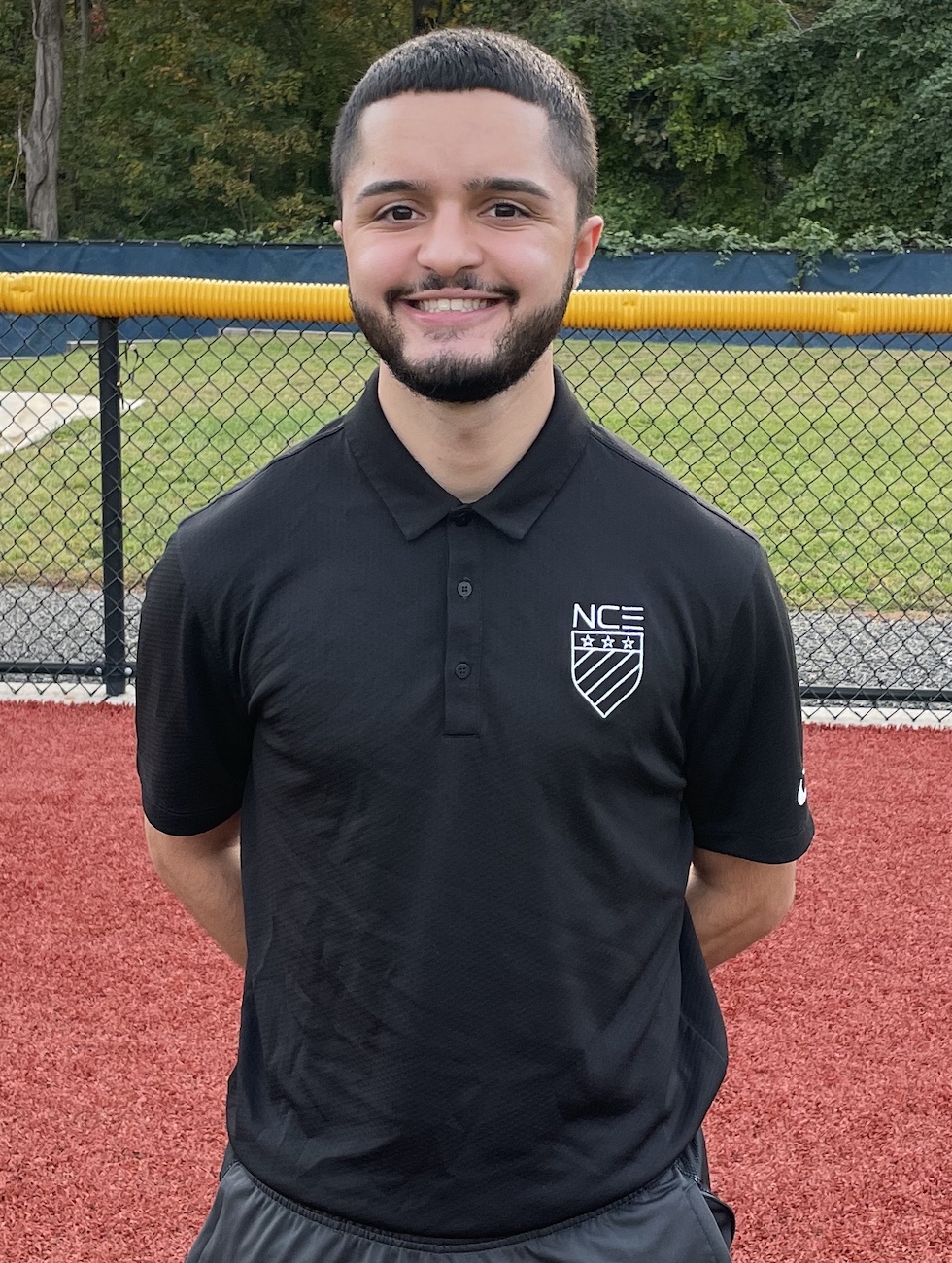 Daniel Salomao, Administrative Assistant
Daniel Salomao is NCE's Administrative Assistant
Daniel is an industrious part of the NCE team. Daniel was raised in Connecticut playing for various clubs at the EDP level as well as representing Connecticut at the ODP level. In addition to playing on grass pitches, he was an avid futsal player.
His passion for the game extended beyond playing. He was a USSF Grade 8 Referee for five years, a sales associate at a local soccer store, and began coaching soon thereafter. He has earned his USSF D License and had taken courses in performance analysis, scouting, and fitness training from Brazilian coaching platform Futebol Interativo. He has previously coached for clubs and ran soccer clinics for elementary schools.
He earned degrees in Economics and International Studies from Fairfield University. Utilizing his education and experience Daniel seeks to ensure that the quality of administration, communication, and organization within all Center of Excellence programs are at the highest level.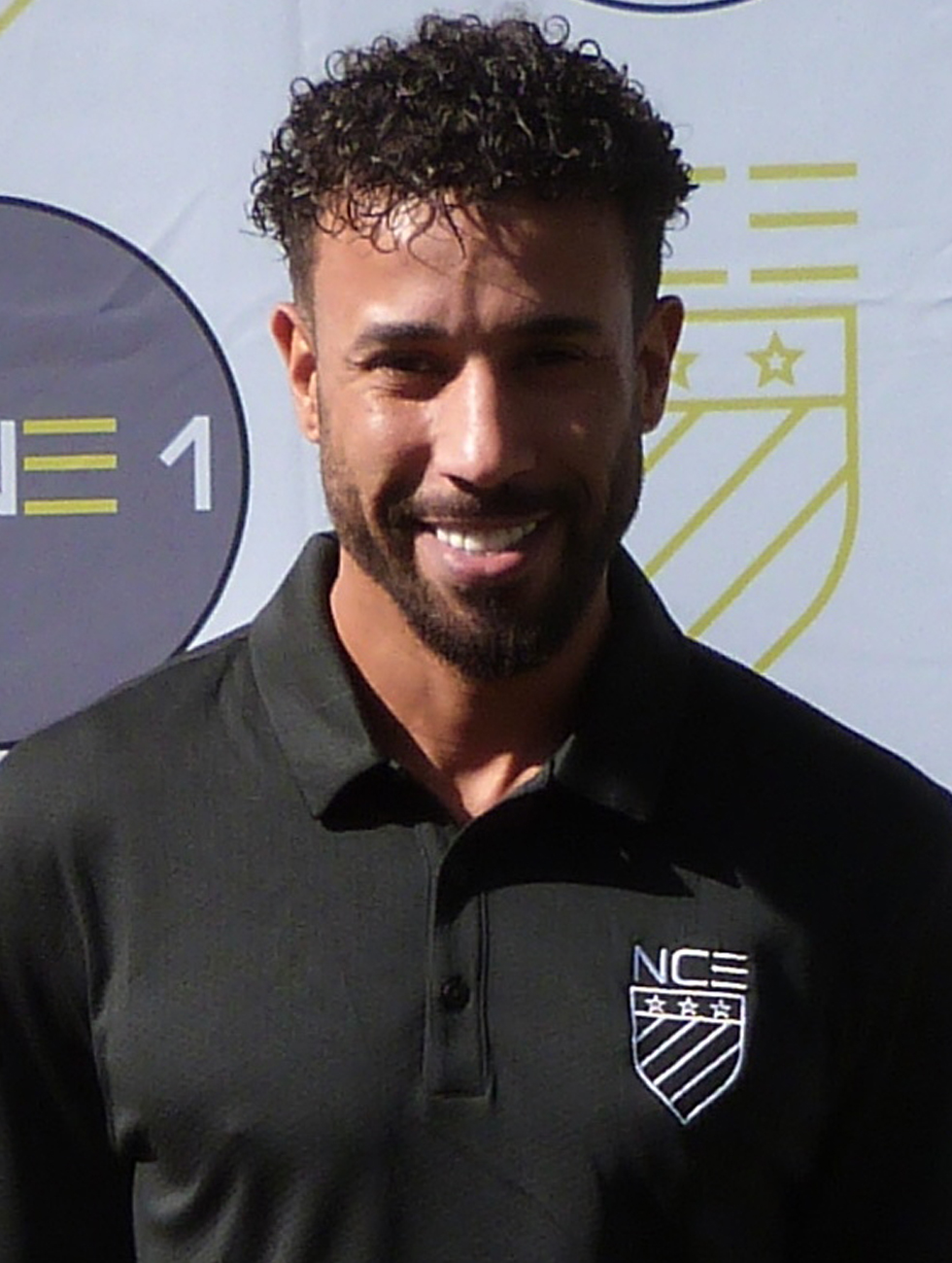 Tyrone Mears, New York Metro Regional Director
Tyrone Mears is NCE Soccer's New York Metro Regional Director.
He is a vastly experienced former professional who enjoyed success with Premier League success with West Ham United, West Bromwich Albion and Burnley.
The former right back was came through the ranks at Manchester City, making his Premier League debut against Nottingham Forest in 2002.
He moved to Preston North End and was hugely impressive but appearances were restricted by injury, making just 70 appearances in four years including a stress fracture which sidelined him for ten months.
His performances earned him a move to West Ham before joining Derby on loan helping them to secure their place in the Premier League with promotion from the Championship by beating West Bromwich Albion in the Play-Off Final.
The pacy defender enjoyed three years at Burnley and then Bolton before joining MLS outfit Seattle Sounders, making 74 appears in two years.
Tyrone only hung up his pro boots at the end of 2019 and so brings a very current, thoroughly professional, and top-class pedigree to NCE Soccer.
He is studying a Master's Degree in Sports Directorship and is due to finish his UEFA 'A' Licence, and has been coaching more recently at Manchester City's Academy.
Gary Taylor-Fletcher, New England Regional Director
Gary Taylor-Fletcher is NCE Soccer's New England Regional Director.
Gary enjoyed a fabulous professional soccer career, scoring in each of the five top divisions of English football.
He scored a goal for Blackpool at Wembley Stadium to secure their 2010 Football Championship Play-off Final success that secured a place in the Premier League and was part of Leicester City's Championship winning squad, playing alongside Jamie Vardy and Riyad Mahrez.
Gary, originally from Liverpool in the North West of England, went onto make more than 562 appearances, scoring 139 goals in the process. In his Blackpool Premier League year he scored important goals against Liverpool, Manchester United, Manchester City and Arsenal to name a few.
Gary started his career at the lowest professional level with Northwich Victoria. He enjoyed a couple of loan moves before joining Lincoln City where he went onto equal a 106-year-old club record when he scored in all six opening games.
His journey continued upwards, scoring the 500,000th goal in Football League history for Huddersfield Town to beat Rotherham United, and a goal against Chelsea in the FA Cup at Stamford Bridge, then joining Blackpool and living his dream of becoming a Premier League footballer, aged 29.
Gary turned his hand to management, stepping in as player-manager of Bangor City for over 2 years, leading them to their highest league finish in 10 years and qualify for the UEFA Europa League before retiring from playing football in June 2019 .
Gary has coached at Professional clubs in England including Leicester City u21s and Tranmere Rovers, along with running Bangor City's youth program alongside his managerial role.
He was gained his UEFA A License and will now head-up NCE Soccer's New England Regional coaching program.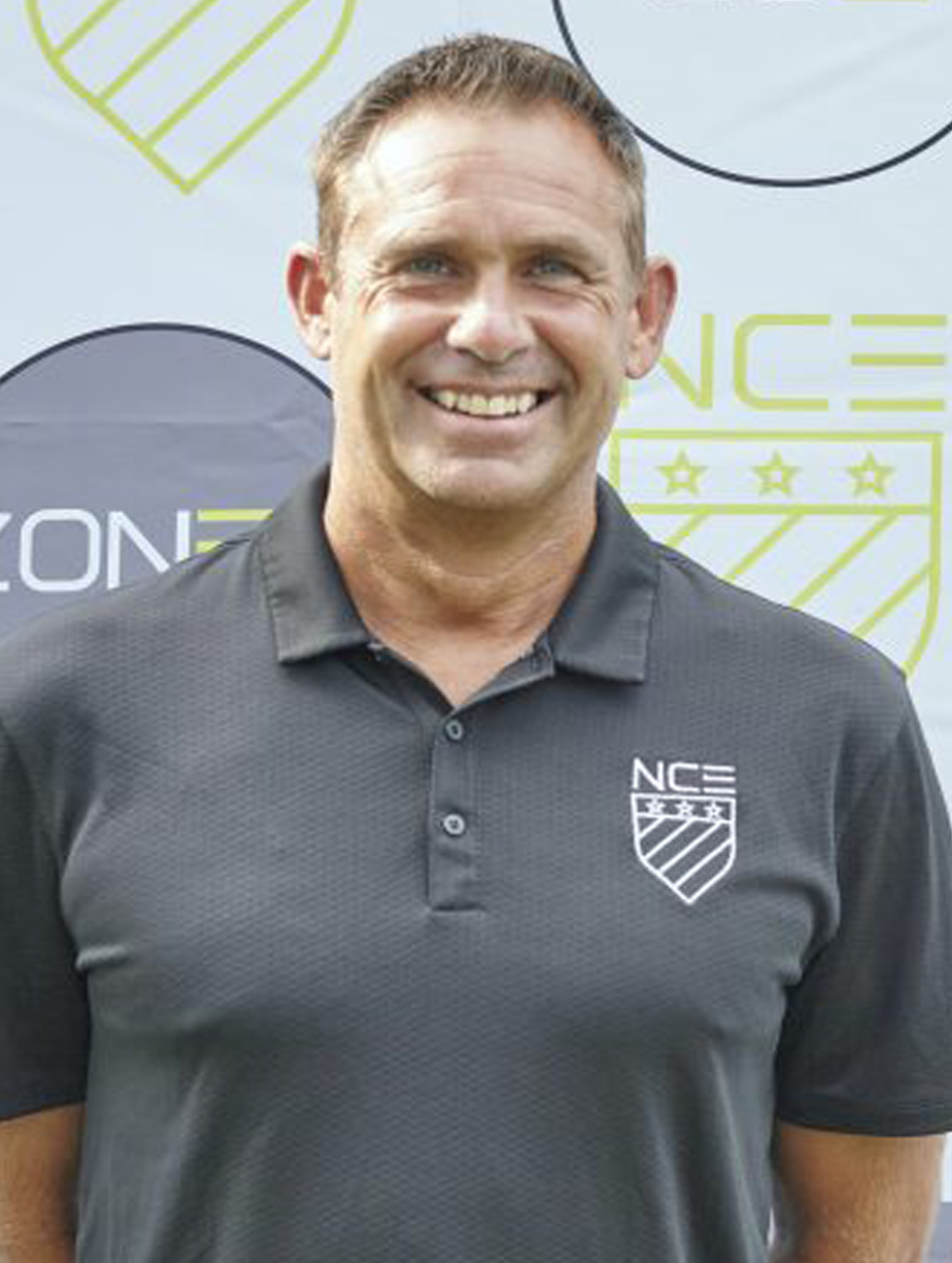 Scott Middlemass, North Atlantic Regional Director
Scott Middlemass is NCE Soccer North Atlantic Director.
Scott was raised in England in a soccer family and followed his father into the professional game. Scott's professional career lasted over 14 years, taking him to 4 countries (England, China, Norway, and the U.S.) and 3 continents.
Scott arrived in South Jersey in 2001 after he retired from playing and became the Technical Director for a local South Jersey Club where he worked for 13 years.
He went on to build a club-neutral Talent ID structure for a league with teams and players from DE, PA, and South Jersey, and, at its height, this program had four separate training centers in which there were local, district, and regional level training groups.
Many of the players that attended the training centers had the opportunity to travel to Brazil, Argentina, Belgium, Portugal, Spain and/or England to compete against teams such as Manchester City, Vasco de Gama, Argentina Juniors, Celtic, Borussia Dortmund, Liverpool, Chelsea and Barcelona.
Scott currently resides in South Jersey and is responsible for delivering NCE programming within NJ, DE and PA.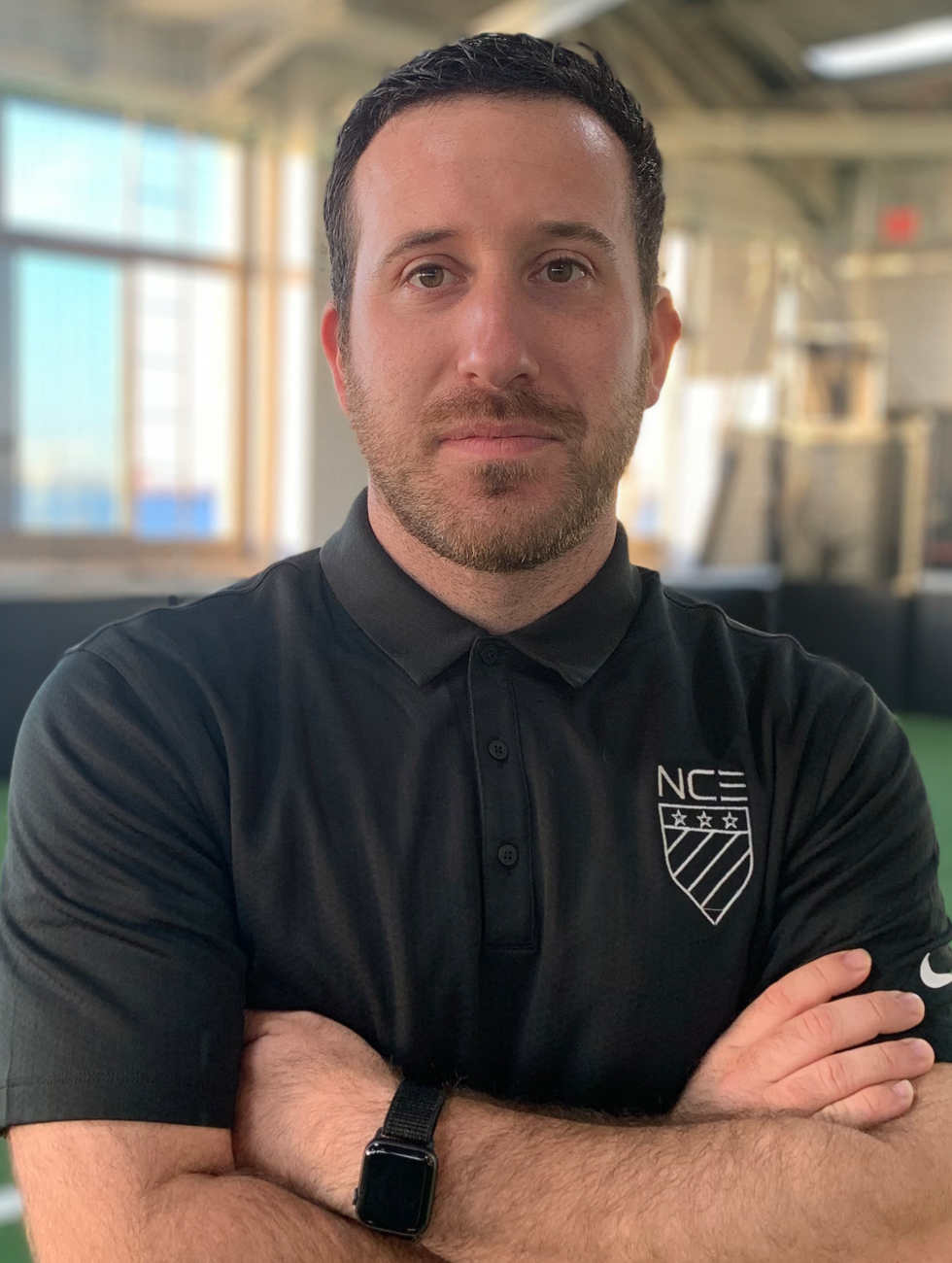 Evan Brandsdorfer,
College Coordinator and Coach
Evan Brandsdorfer is a former Division 1 soccer player who now actively recruits high school and academy players as a collegiate head coach.
Evan has experienced the full U.S. soccer experience as a youth player, a high school all-state player, a Division 1 recruit and player, and as a collegiate assistant and head coach. Evan started his soccer career as a youth player, playing local recreation and travel soccer before being selected for the U.S. Development Academy Program and representing MatchFit Academy. Following an all-state career at East Brunswick (NJ) High School, Evan played at Division 1 Temple University and later played a year of semipro soccer in Scotland while earning his master's degree in Advanced Coaching from Scotland's University of Sterling.
As a coach, aside from his work with NCE Soccer, Evan is the head coach at Sarah Lawrence College and was formerly a top assistant at Division 1 Saint Peter's University for five years, having previously served as an assistant at Division 1 NJIT and Division 3 Drew University. Evan was selected as a member of the 2018-2019 United Soccer Coaches 30 under 30 programs. One of only a select few college coaches to make the list.
Evan leads NCE's College Program, working individually with players and their parents on the collegiate recruitment process and collaborating with men's and women's collegiate coaches nationwide in support of NCE's various college showcase events.
He also conducts NCE youth training throughout the New York metropolitan area.
Tiffany Lucas, Coach
Tiffany Lucas is a former double  NJ State Cup winner.
The tough tackling defender was crowned South Jersey Defender of the Year at High School an d was All-American nominee, four-year  varsity player
Tiffany started playing club ball with Mt. Laurel United, played W League at the age of 15 & 16 with the South Jersey Banshees, and the Medford Strikers. She also enjoyed four years at Shawnee High School and starring as senior-year captain.
Tiffany's coaching career began under former coach James Galanis, working with the Medford Strikers/Universal Soccer Academy for four years before enjoying seven years with Mt. Laurel United earning her SSF F, E, & National D Licenses along the way.
She has coached for the past two years coaching independently working with SLM Soccer and now NCE Soccer.
Watching the USWNT win the 2015 World Cup on tv with my U13 girls team. The last time the USWNT had won a World Cup was in 1999 and I was the same age those girls. It was a really special soccer moment to share with them.
Away from football, Tiffany lives in Moorestown, NJ and helps people to buy houses during the day.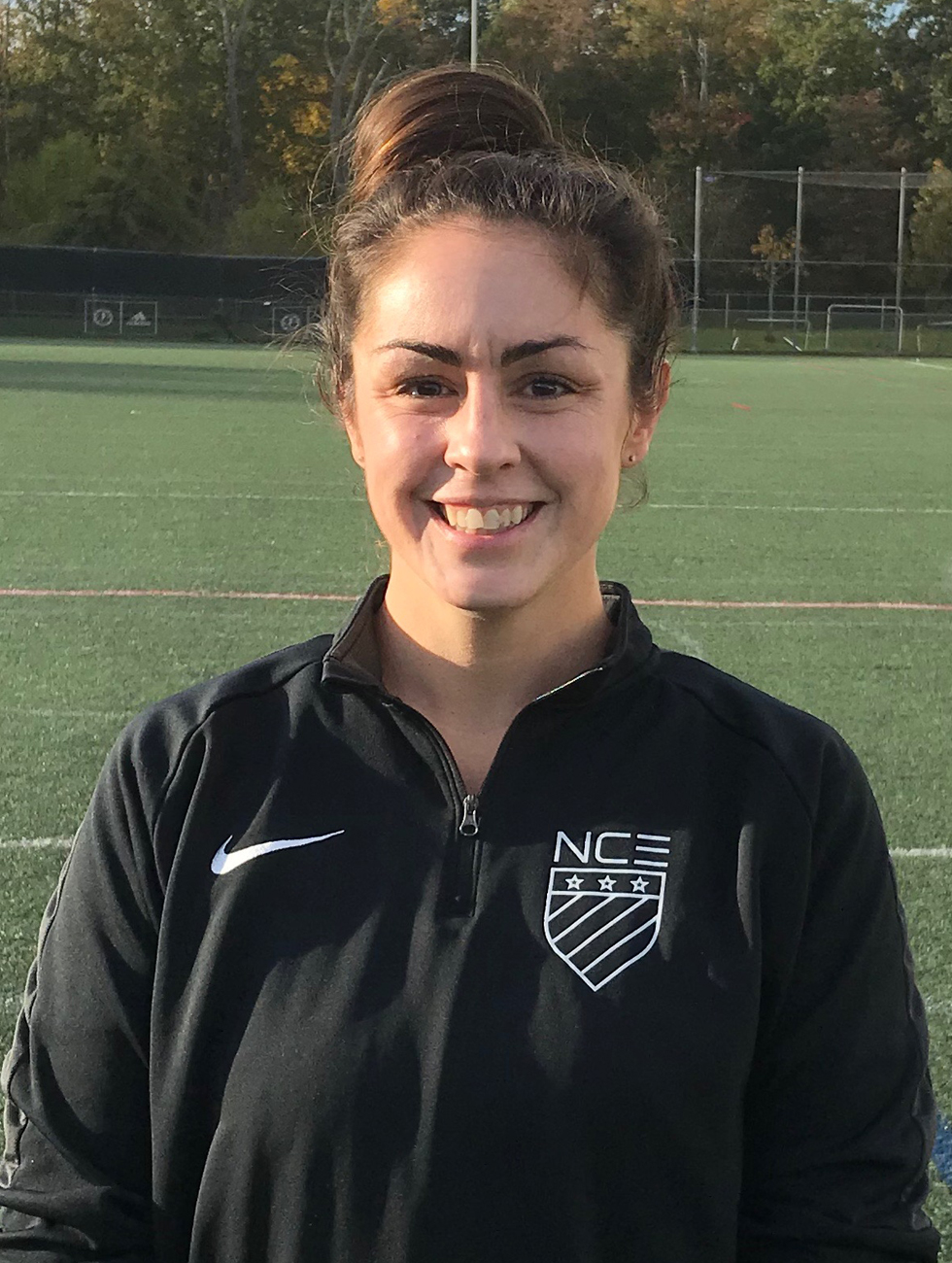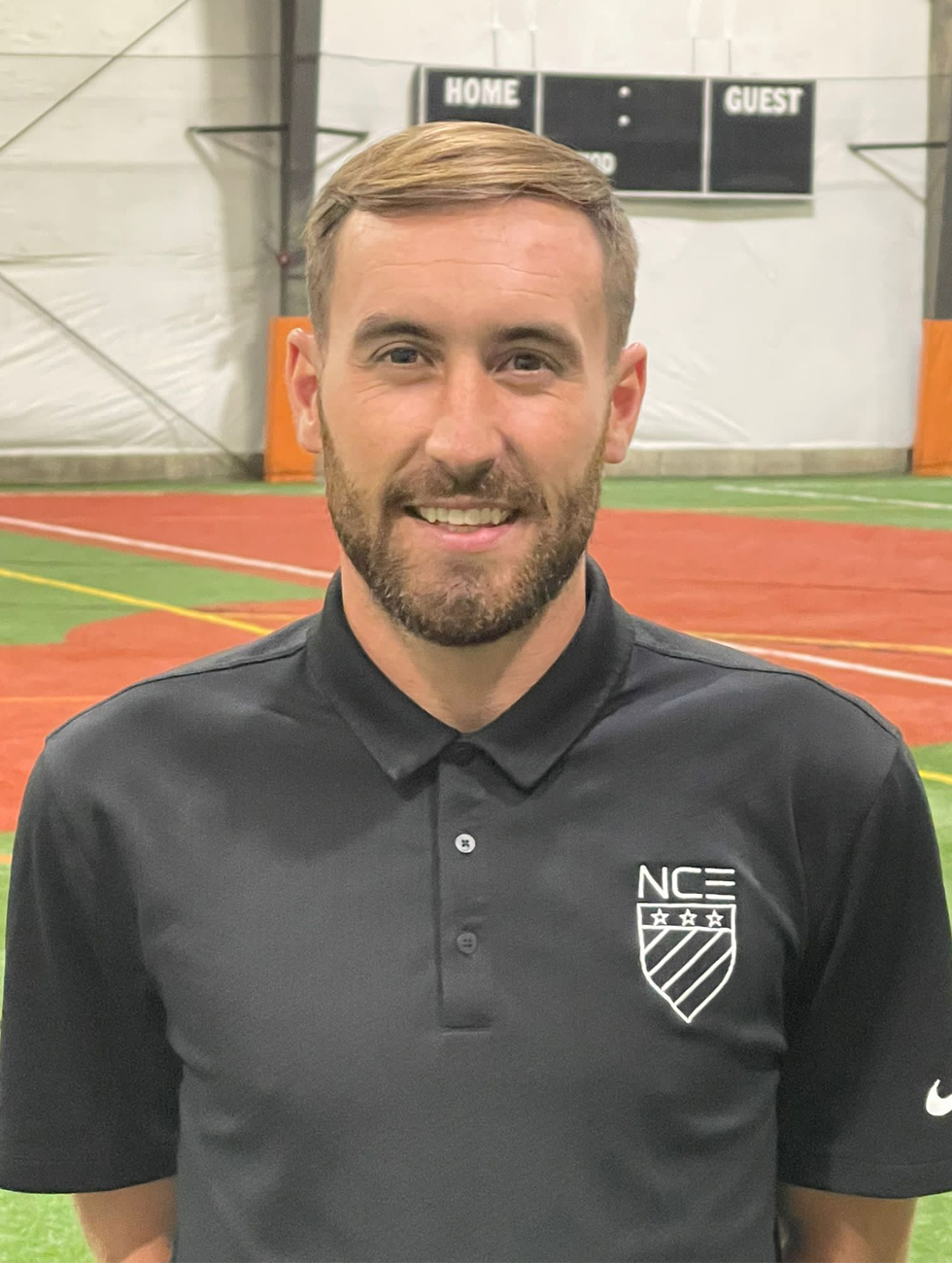 Lewis Hargreaves
Lewis Hargreaves is a former Manchester United foundation coach.
Born in Salford, the heart of Manchester, he spent much of his early coaching career with United working in schools and community programs.
He moved to Connecticut in 2015 and work in town clubs before moving to Braunfles in Texas where he enjoyed two years coaching soccer.
Lewis returned to CT and is currently studying a Coaching Development and Administration Degree.
He currently holds a FAW C certificate and is a proud member of the NCE Soccer coaching team.
Ben Scott
For an egg-chasing fan who loves the sound of leather on willow, Ben Scott sure makes a fine soccer coach.
NCE Soccer's very own Yorkshire ex-cricket star may have been in the United States since 2005, but his love for sport remains as English as tea.
Ben is a vastly experienced soccer coach, he has coached in the New York area for the last six years and has his UEFA B License, USSF C License, USYS National Youth License, USC Director of Coaching Diploma, and TOPS Soccer Qualification.
Ben has been part of the NCE Soccer coaching team for the past six years, as well as enjoying coaching with UK Elite Soccer, NOGA Soccer, and LMFC Boys in a Director of Coaching role.
Over the past 15 years he has coached thousands of young players and, even though he is totally committed to soccer, still has a passion for Yorkshire cricket and Leeds Rhinos Rugby League, or egg-chasing as some would say! As a schoolboy, he was selected for Yorkshire Schools Crickets Teams.
Ben lives in Ossining, New York, with his wife Amanda and two boys, Luca and Euan.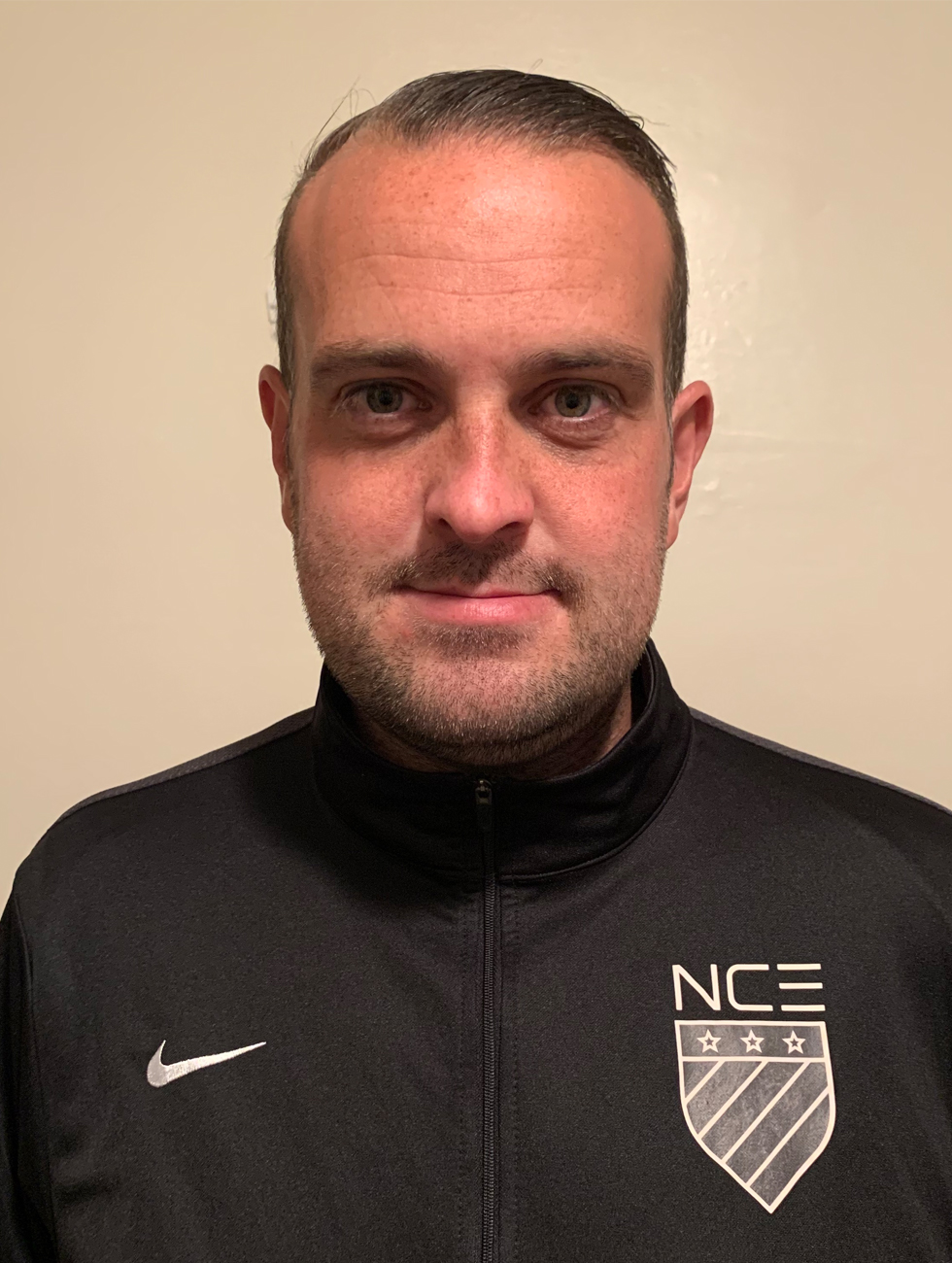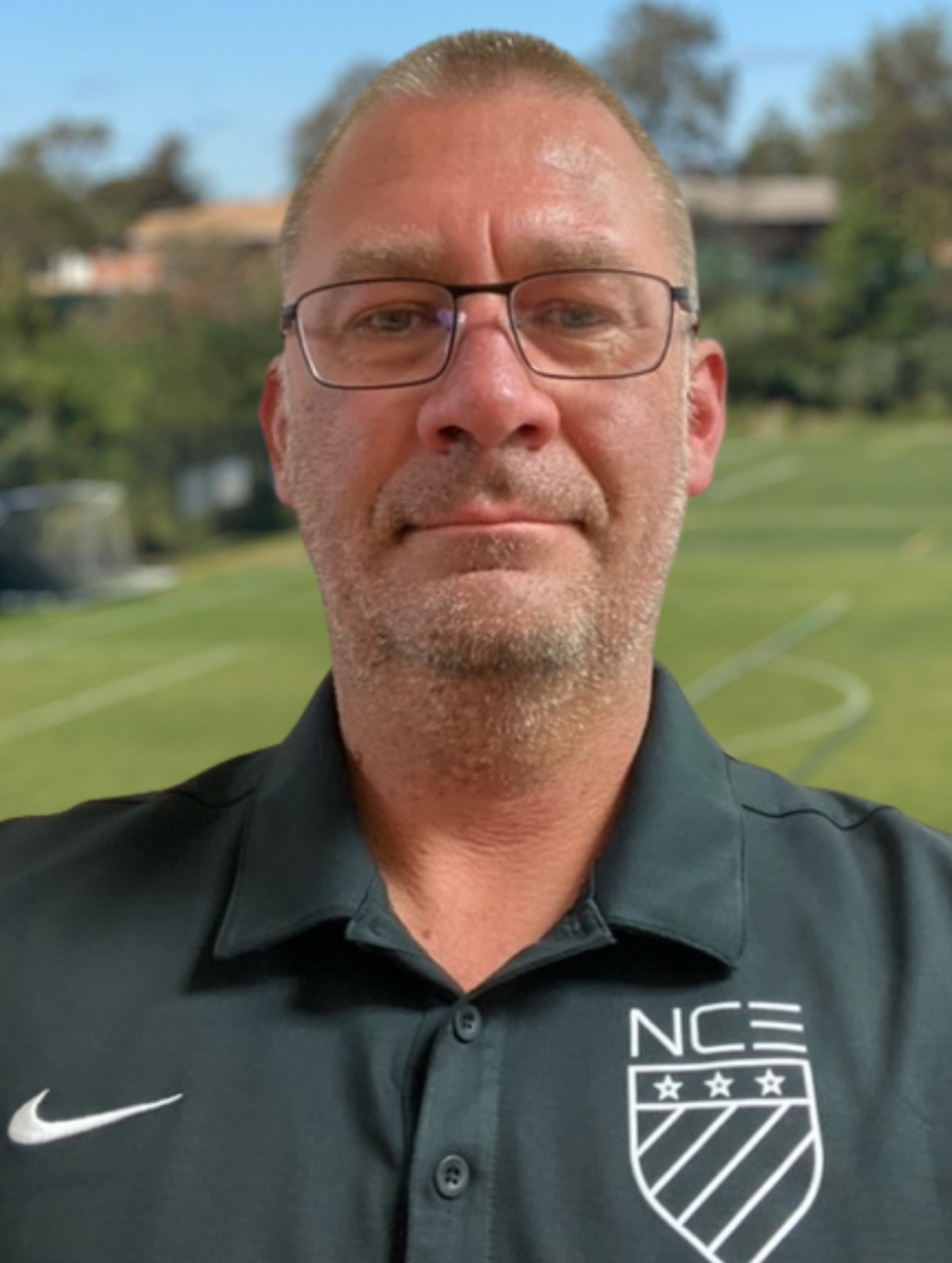 Dan Christian
Dan Christian is a former US Pro soccer player with the South Jersey Barons.
He enjoyed four year career playing with the Barons and trained in the UK with Premier League Burnley.
Always interested in coaching, Dan combined his playing career with a coaching role at the Barons, working as Director of Youth Services between 1997 and 2004 and was crowned PDL South Jersey Barons Coach on the Year in 2004.
He was appointed Academy Manager at TSF before moving to become Technical Director at SJEB Rush and is a popular member of the NCE Soccer team,
Dan is a supporter of Liverpool Football Club but relaxes away from soccer by fishing and spending time with his family.
John Paul Hughes
John Paul Hughes is a detail oriented and experienced soccer coach with a passion for developing younger players.
He has a proven track record of inspiring and developing young players and helping them to take the next steps into College and then the Professional game.
JP has coached boys and girls in the Long Island area for the past 16 years helping hundreds of young players to maximize their potential.
His qualifications include USSF E and D as well as holding NSCAA National Licence and Advanced National Licence and a hugely successful track record with High Schools and Junior Varsity teams in London Island as well as boys and girls teams and is proud to have worked with Special Needs soccer players since 2006.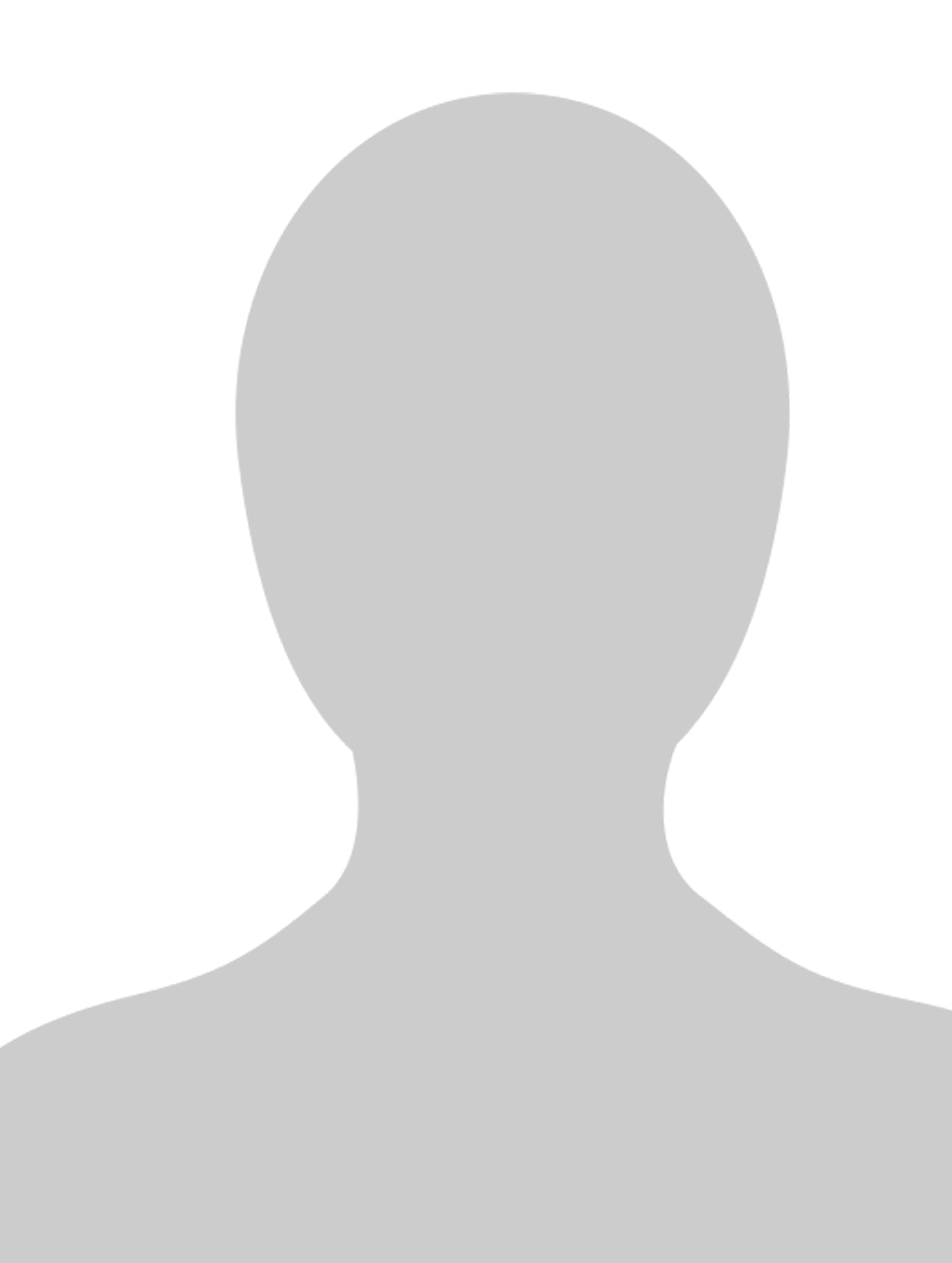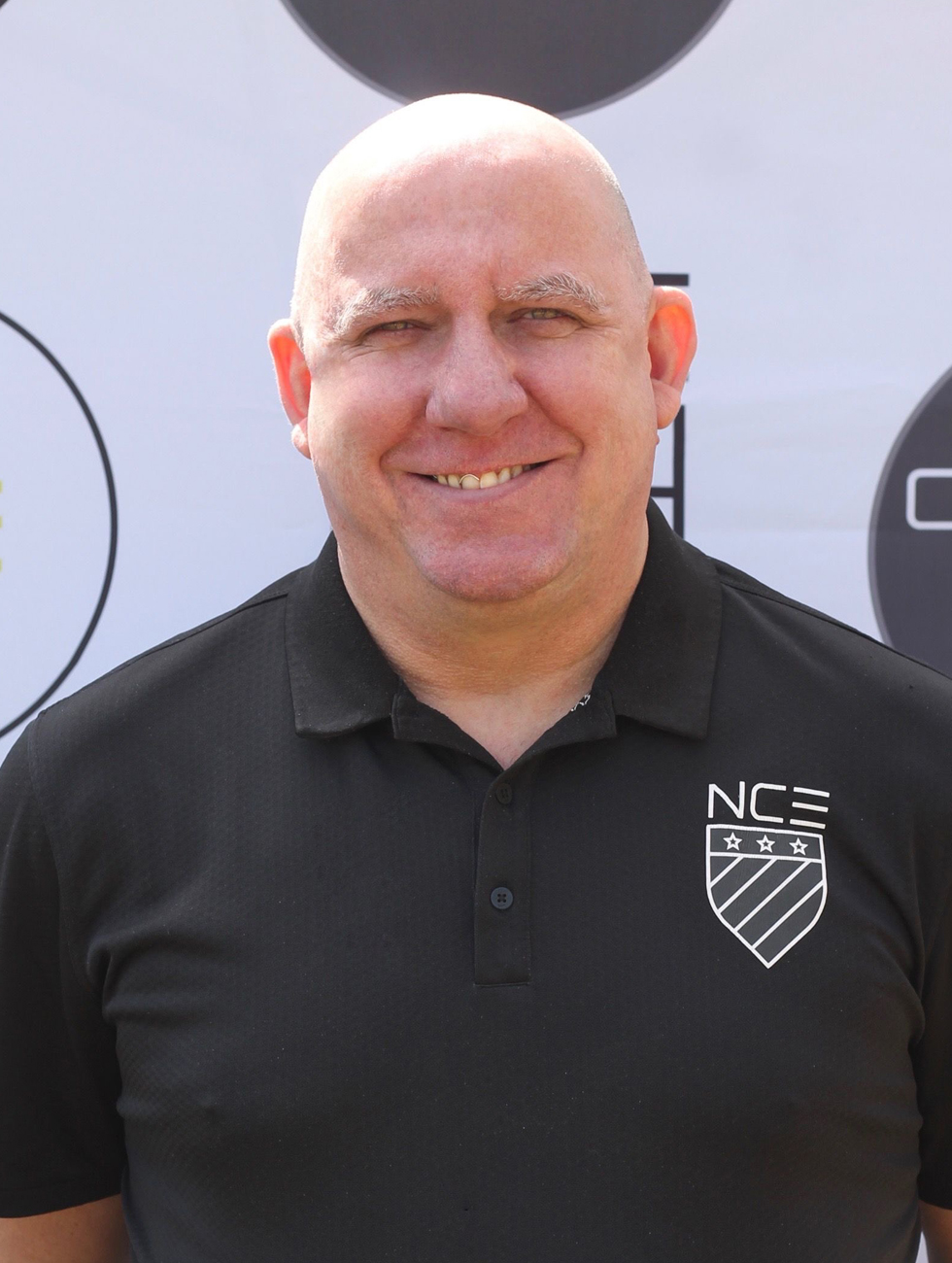 Lee Broster, Senior Goalkeeping Coach
Lee Broster leads NCE Soccer's Goalkeeping program across all regions.
He was formerly goalkeeping and lead foundation coach at Notts County, the oldest professional football club in the world, responsible for implementing the goalkeeping syllabus for youth players aged 9-to-18-years.
Lee delivered comprehensive coaching for goalkeepers in the Senior First and Reserve teams as well as the supervision of coaching staff, ensuring safeguarding policies were followed across the Academy. This included organized assessment evenings to advise and discuss young player development with parents and guardians.
He worked alongside first team manager Martin Allen and three of his young graduates went on to win professional contracts with Notts County before moving to the US in 2015 to coach with PDP before joining forces with John Curtis and the NCE Soccer team.
Lee has grown the goalkeeping Centre of Excellence program from a handful of young keepers to a roster full of talent coaching more than 400 youngsters in the past three years. Lee is well qualified and has successfully achieved UEFA B License Level 3 in both Outfield and Goalkeeping, UEFA level 2, and Youth Module 1 & 2 qualifications.
Nick Pilny
Nick Pilny played in goal for the highly ranked Washington United and Real Jersey FC soccer clubs throughout High School.
He went on to play four years as Varsity Keeper at St. Augustine Prep from 2014-2018 (continuously ranked as a top team in SJ and the state) and is the current Elizabethtown College goalkeeper in Division Three.
Nick traveled to Spain and Canada with Washington United and SALA, respectively and was a former NJ State Cup Champion with Washington United 2018; NJ President's Cup State Champion with Real FC 2016; South Jersey Sports Digest Team of the Season 2017; Press of Atlantic City Boys' Soccer MVP 2018; Cape Atlantic League 1st Team Honorable Mention 2018.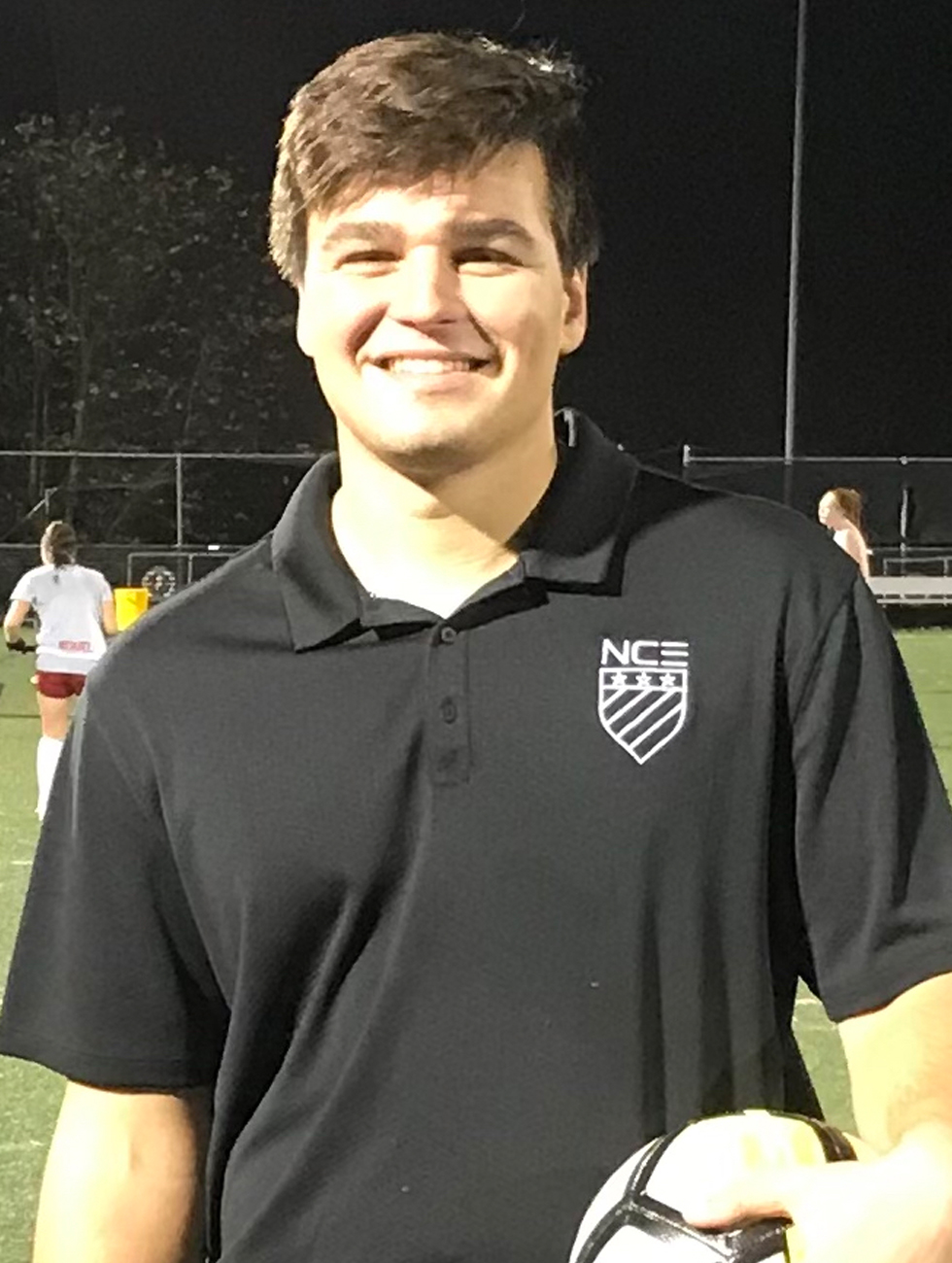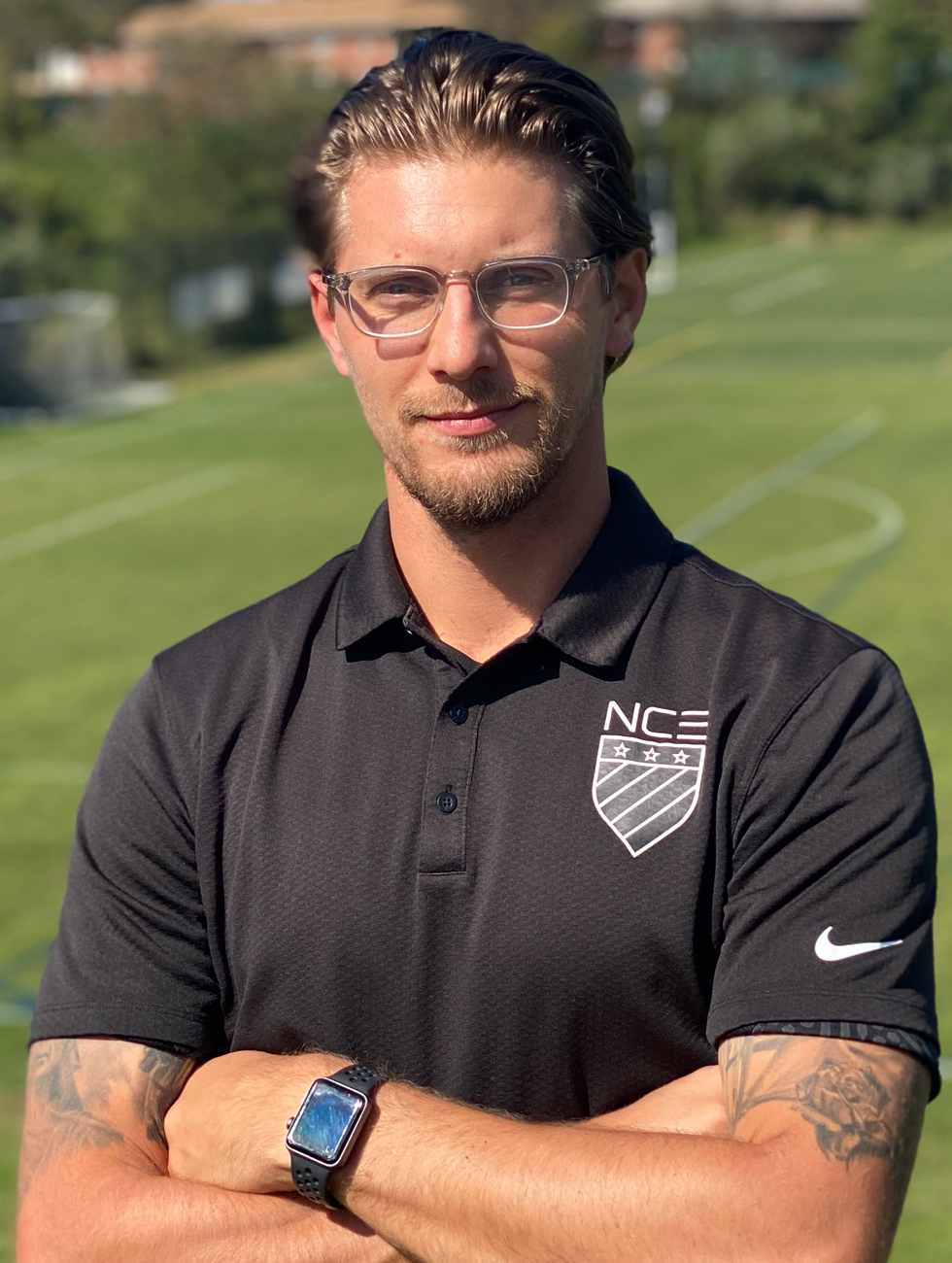 Adam Janowski, Goalkeeping Coach
Adam Janowski is a former Polish Youth international goalkeeper.
He coaches NCE Soccer Students in the New York Metro area and is committed to developing top class shot-stoppers.
Adam combines his role with NCE alongside that of goalkeeping coach with Hofstra University and as FC Barçelona Academy Pro NY GK Director.
As a player, Adam represented Region 1 ODP and played for Longwood High School, representing the Poland Youth National Team at the age of 13 and 14.
His collegiate career was at Hofstra where he played and coached at the D1 University out of New York, being crowned CAA Finalist three years as a GK, Adelphi University Conference Champions, and NCAA Elite 8 as a Coach.