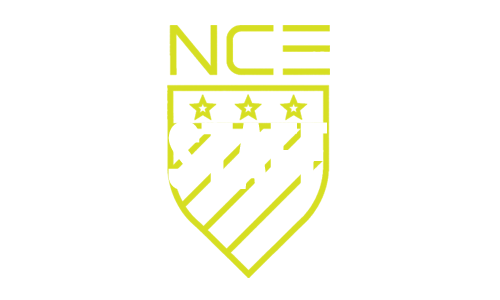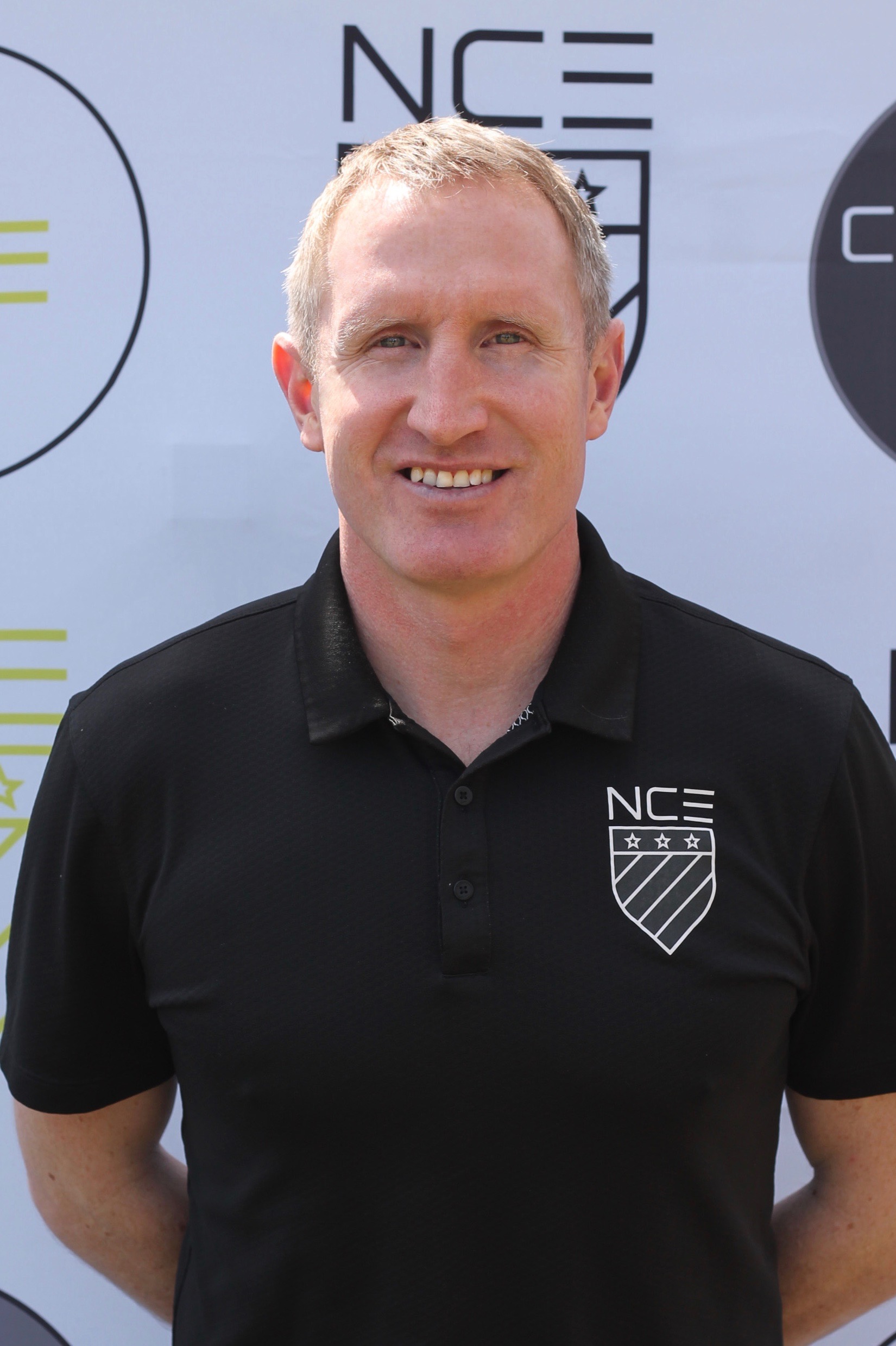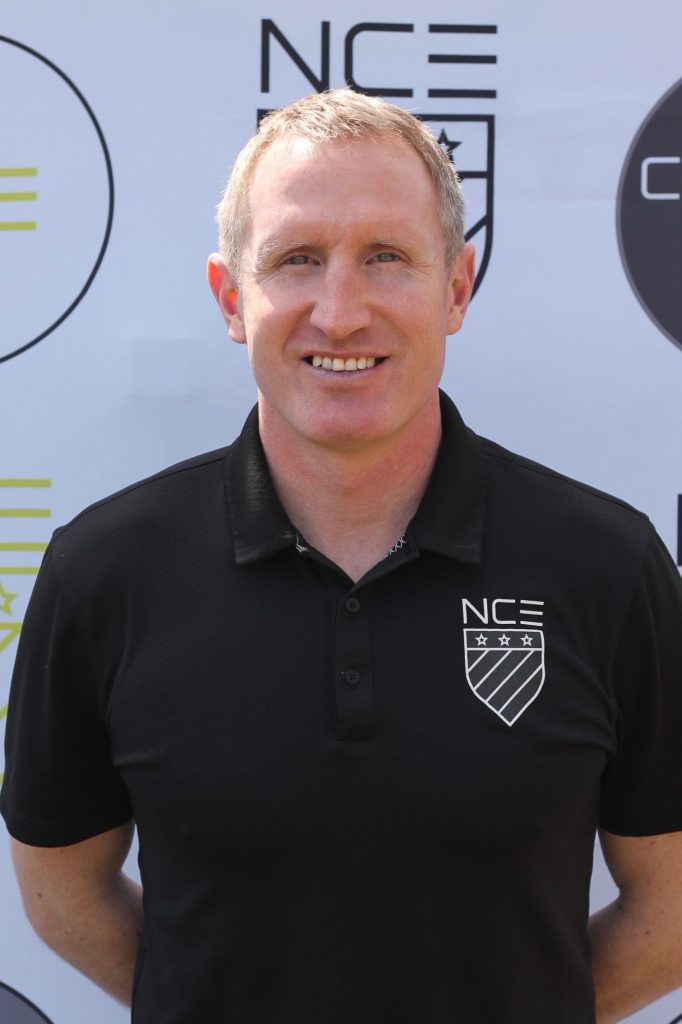 John Curtis – Technical Director
john@ncesoccer.com

John is the Founder and Technical Director of NCE Soccer. John graduated from the prestigious Manchester United Academy, helping the club win the FA Youth Cup in 1995 and winning the young player of the year award in 1997. Making his Manchester United debut in the 1997/98 campaign, John was purchased by Blackburn Rovers in 2000 for $2,000,000 and went on to play for Leicester City and Portsmouth in the English Premier League. During his 15 year professional career, John played in every tier of English professional soccer, representing clubs like Nottingham Forest, Sheffield United, Barnsley, Preston and Northampton Town. In addition to his exploits at club level John captaining his country, England, at U15 to U20 levels and is the most capped England School Boy of all time.
John began coaching towards the end of his playing career, working at league clubs in England, Australia and Italy. He holds the esteemed UEFA A License and the USSF A Youth License. John is also a US Soccer Coach Educator and delivers coaching licenses across the North East.
John is responsible for overseeing the entire NCE program and uses his extensive experience of professional youth development to help fulfill our mission.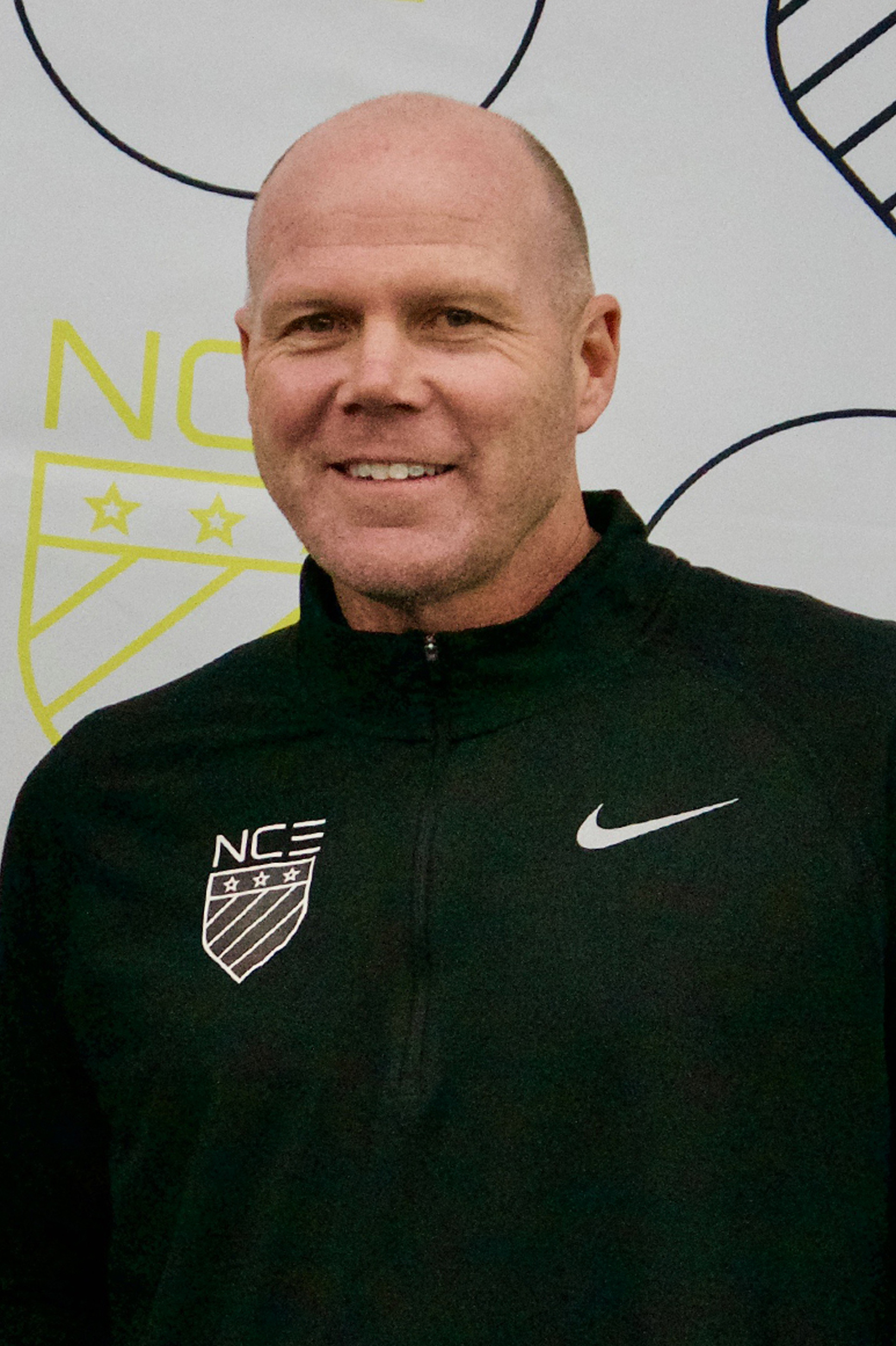 Brad Friedel
brad@ncesoccer.com

Brad Friedel is a goalkeeping legend. He was capped 84 times for America and represented his country at three FIFA World Cups tournaments and the Olympics twice.
He is the current Premier League record holder for the most consecutive appearances. He played 310 games over eight years without missing a game for Blackburn Rovers, Aston Villa and then Tottenham Hotspur.
Friedel is officially the oldest player to represent Aston Villa and Tottenham Hotspur and his 450 Premier League appearances remains a record for any American player.
After hanging up his gloves in 2015 Friedel became Head Coach of the US Under 19s and won the 2017 CONCACAF U20 Championship as assistant to Tab Ramos and Omid Namazi.
He was named as head coach of the New England Revolution but left in May 2019 to pursue opportunities with leading sports agency PromoESports where he continues to work as USA President. He holds the prestigious UEFA Pro Licence as well as UEFA A and B Licences.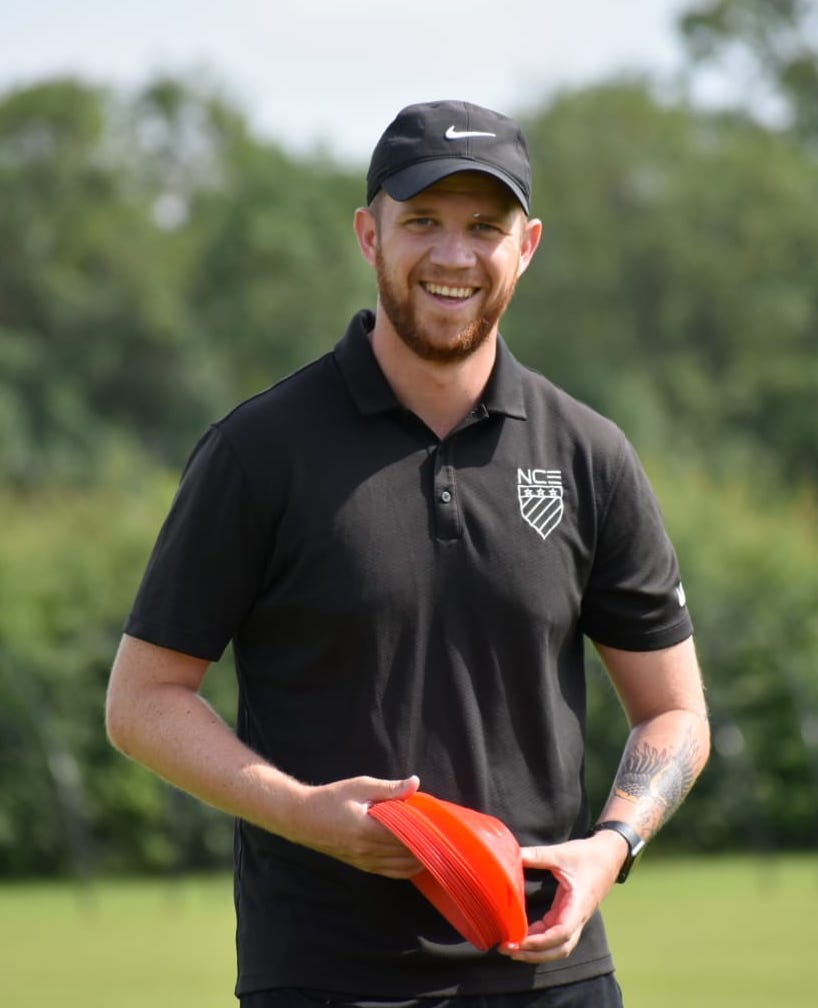 Gwyn Jones – Mid Atlantic Director
gwyn@ncesoccer.com

A former youth trainee at Wolverhampton Wanderers in the UK, Gwyn spent short spells as a player at Shrewsbury Town and Hereford United in the English Football League. In addition Gwyn also represented The New Saints in the Welsh Premier League before attending college at Cardiff Metropolitan University, where he was a regular player for the Men's First Team. In his final year of study, he stopped playing to become the Assistant Coach of the Women's Team in addition to coaching on the Cardiff Met Junior Football Academy.
Gwyn graduated with a Bachelor's Degree in Sports Coaching and went on to work in the Hereford United academy as head coach of the U10 and U14 teams, as well as fulfilling the role of Head Performance Analyst for the club. In 2012, Gwyn made the decision to move to the USA to continue coaching, settling and working in CT and NY. As well as holding a bachelor's Degree in Sports Coaching Gwyn holds the UEFA B License, USSF C License and USC Premier Diploma and has a master's degree in Coaching Education.
Liam Witham – New England Director
liam@ncesoccer.com

Liam's Playing Career started at the age of 6 and he played semiprofessional soccer in England before moving to the US to pursue a career in coaching. Liam Started coaching at the age of 16 and continued whilst still at college, gaining his degree In Sports Fitness and Coaching. In addition, Liam also obtained his F.A level 1 and 2 badges and was awarded the prestigious with UEFA B license in 2012. Liam has gained valuable experience coaching both boys and girls on both sides of the Atlantic.
Liam is our New England Director and overseas delivery of all NCE programs across the region.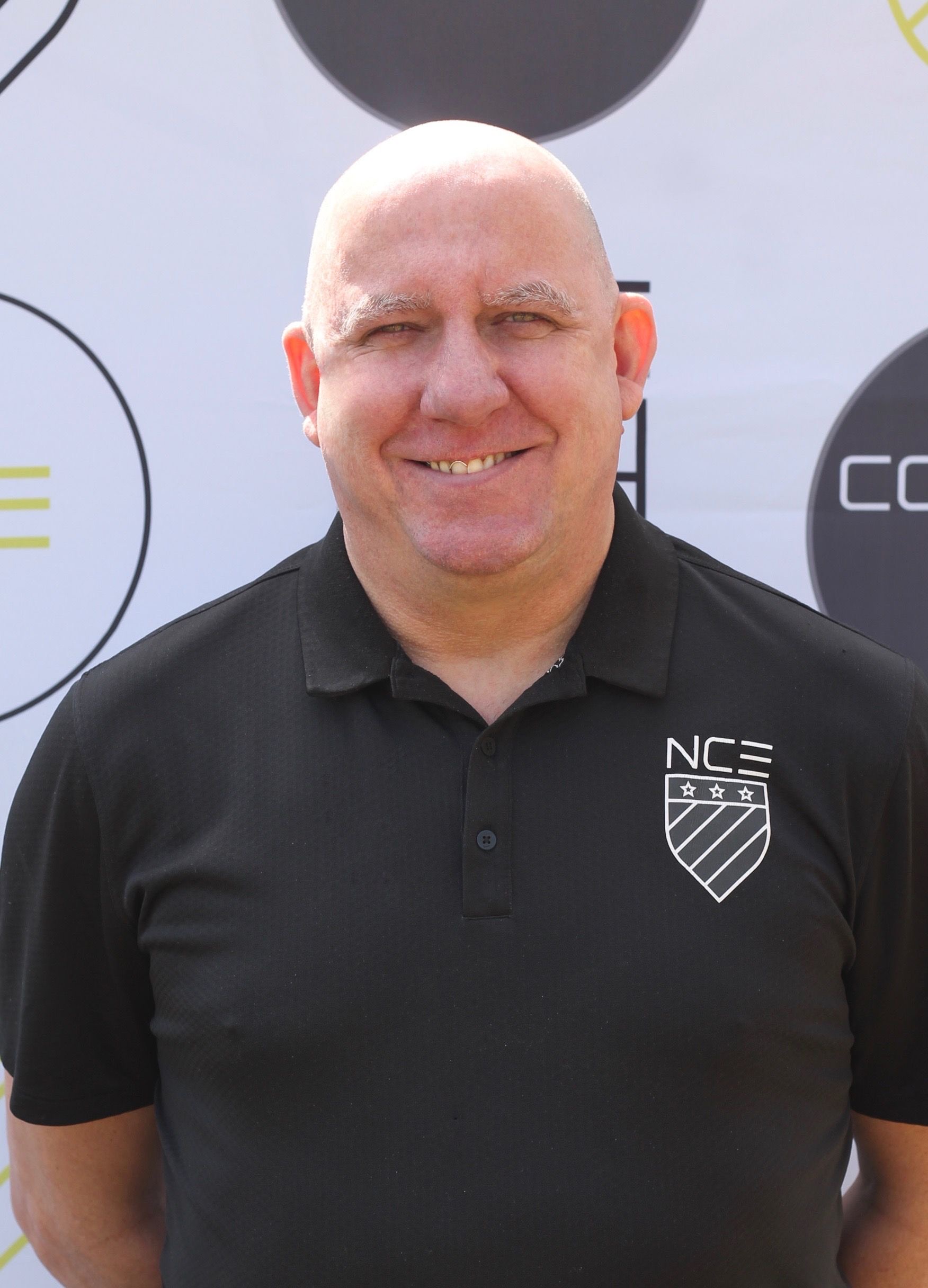 Lee Broster – Goalkeeping Coach
lee@ncesoccer.com

Lee Broster is the former goalkeeping and lead foundation coach at Notts County, the oldest professional football club in the world.
He implemented the goalkeeping syllabus for youth players aged 9-to-18-years and delivered comprehensive coaching for goalkeepers in the Senior First and Reserve teams.
Lee supervised coaching staff and ensured safeguarding policies were followed across the Academy including organised assessment evenings to advise and discuss young player development with parents and guardians.
He worked alongside first team manager Martin Allen and three of his young graduates went onto win professional contracts with Notts County.
He moved to America in 2015 to coach with PDP before joining forces with John Curtis and the NCE Soccer team.
Lee has grown the goalkeeping Centre of Excellence program from a handful of young keepers to a roster full of talent coaching more than 400 youngsters in the past three years.
Lee is well qualified and has successfully achieved UEFA B License Level 3 in both Outfield and Goalkeeping, UEFA level 2 and Youth Module 1 & 2 qualifications.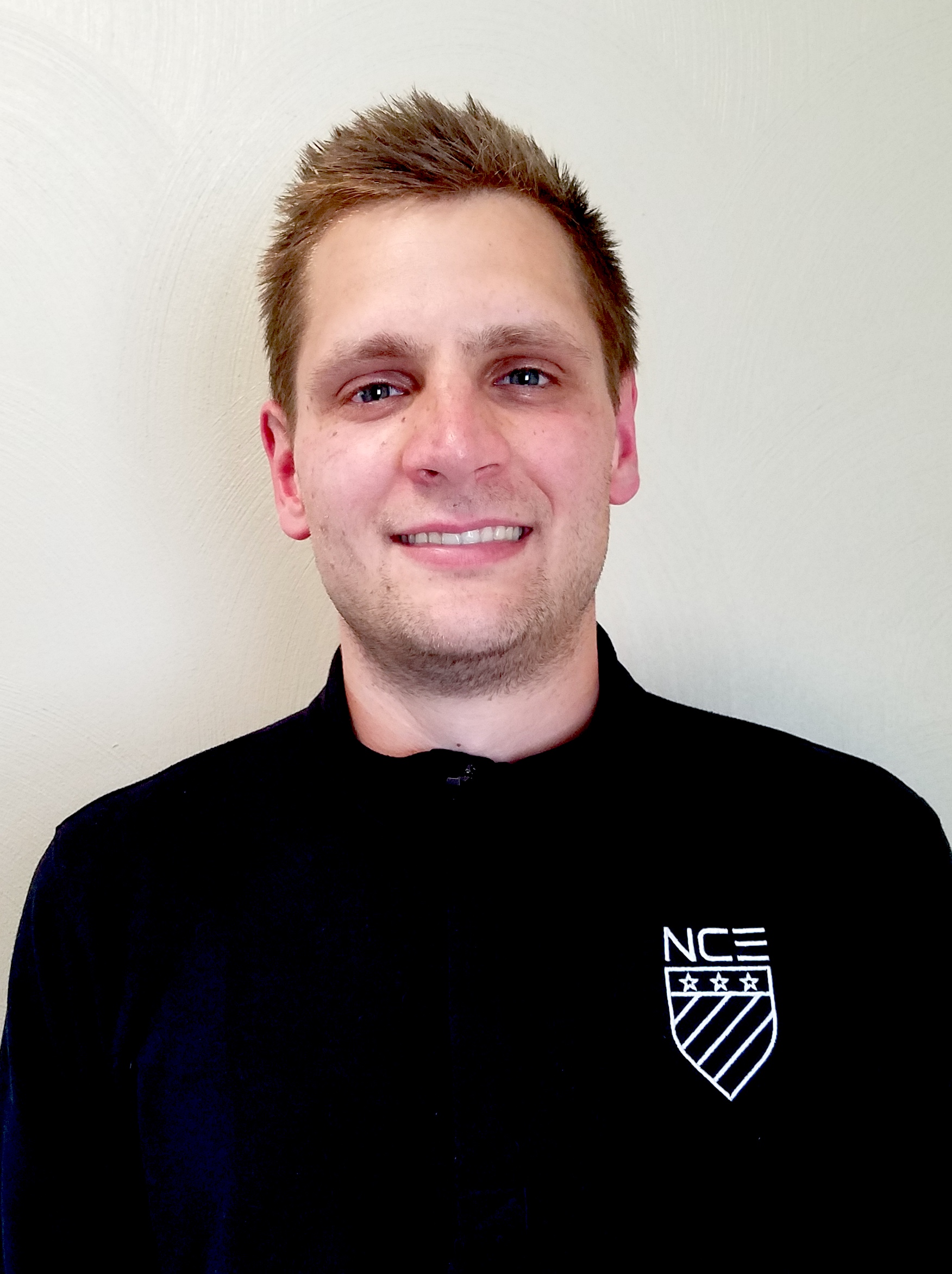 Alex Suprise – New England Manager
alex@ncesoccer.com

Alex Suprise is the current Assistant Men's Soccer Coach at Nichols College in Massachusetts. Alex currently coaches within the New England region of NCE Soccer and assists with College ID programming.
Alex played collegiality at Virginia Wesleyan University for the Men's Soccer team in Virginia Beach, VA and coached for Virginia Rush Soccer Club during his time as a student-athlete. Alex currently possesses a USSF D License along with a Masters Degree in Organizational Leadership from Nichols College. Additionally, Alex holds diplomas from the United Soccer Coaches.
A native of Milwaukee, Wisconsin, Alex's experience extends from his father and brother who are current college soccer coaches and Director of Coaching employees.
Mikaela Howell – Director of Operations
mikaela@ncesoccer.com

Mikaela joined the NCE staff as the Director of Operations in July 2019. She holds a bachelor's degree in business management and a master's in business administration.
Prior to a three year spell with Asphalt Green as their Director of Soccer Operations, Mikaela spent several years at Monroe College in New Rochelle, NY. Having played for two years at the school as a forward, during which she became Monroe's first women's soccer player to earn an "All American" title, she joined the Monroe Mustangs coaching staff in 2013.
A two-time NJCAA All-American, as well as, an NSCAA All-American her final year, Mikaela was one of the nation's most prolific players during her years as a student-athlete at Monroe. Her accomplishments for most goals scored, most points earned, and most assists in a single season still stand as college records. As an assistant coach in Monroe's women's soccer program, Mikaela was part of the coaching staff that led the team to its first NJCAA National Championship in 2014. In addition to her role helping to build and direct the women's soccer program, she partnered with Monroe's international admissions team; using her expertise to recruit and guide students from Europe, Canada and Australia.
In addition to her stalwart play at Monroe, the British national from Salisbury, England was a member of her country's national teams at the U15 and U17 level. On the club side, she played for seven years at various levels with Arsenal LFC, as well as spells at  DC United, Chelsea LFC, Watford LFC, and Reading WFC.