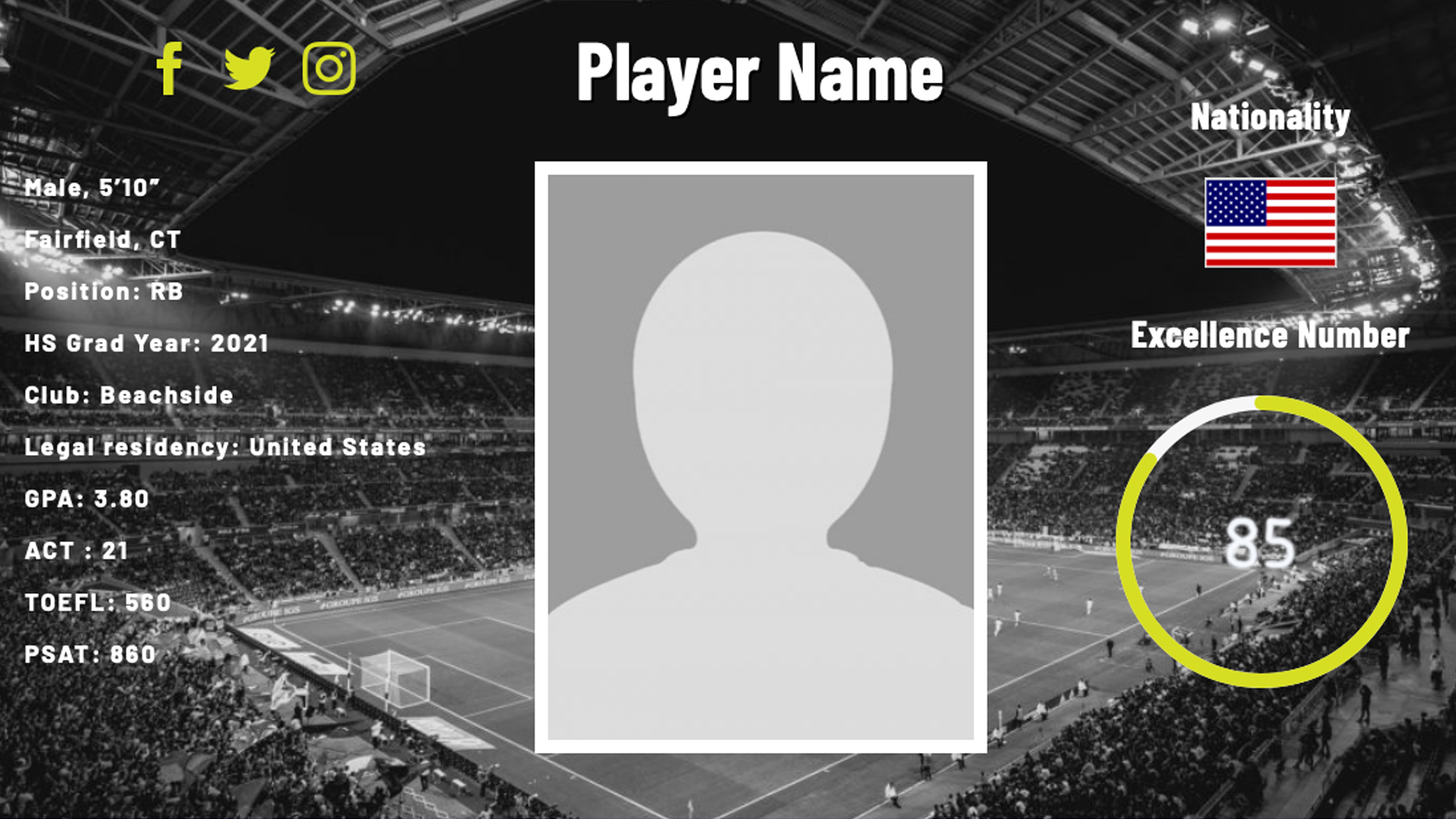 NCE Player Performance Profiling Tool Provides Ultimate Insight
NCE Soccer's innovative Player Performance Profiling is a game changer for player development.
Now, for the first time, NCE Soccer, will enable players to take complete ownership of their personal development.
Exclusively available to players selected for the Center of Excellence (COE) Program.
The software is totally unique, allowing selected players to work on specifically identified and targeted competencies, to enhance their development.
It provides unparalleled insight for those players truly dedicated to maximizing their own potential.
Updated four times-a-year, following the conclusion of each COE season, the performance profile breaks down every aspect of your performance.
Players are evaluated across five key competencies, all critical for soccer success:
Physical
Psychological
Social
Tactical
Technical
Each key category is split into six individual competencies – providing players with detailed analysis of their ability and, as a result, identifying very specific areas which can be developed and improved.
The Player Performance Profile has been developed from the ground-up by NCE Soccer Technical Director John Curtis, in conjunction with a team of world renowned experts, including leading Sports and Exercise Psychologist Neil Roach and Coach Education and Player Development Specialist Steve Rutter.
The result is a breakthrough online player profiling system, totally unique and able to provide parents and players with an unparalleled insight.
Five key categories, Physical, Psychological, Social, Tactical and Technical, are each broken down into six competencies, that provide an ultimate mark and ranking system.
The highly detailed Performance profile, will allow players to focus on very specific areas of their game, that can have the biggest impact on overall performance.
Radar diagrams display each competency, enabling players to easily identify strengths and weaknesses. The software will also allow players to compare their scores against the average score of other COE players in their year group.
Beyond Soccer
The technical and tactical competencies of the performance profile are obviously soccer related, but the physical, psychological and social categories can go 'Beyond Soccer'.
Competencies like Leadership, Concentration, Communication & Respect, transcend the soccer field and focussed growth in these areas can be incredibly impactful in all areas of the players lives.
They help us to develop our young players as people and students away from soccer – ultimately using the players passion for soccer to inspire overall personal growth.
NCE Soccer coaches will be evaluating every single player, but access to the Performance Profiles, will be a subscription service and exclusively available to players selected for Center of Excellence (COE) training program.
Technical
Our technical profiling is concerned with the way players perform specific soccer related tasks.
The six key competencies were chosen by NCE Founder John Curtis and Technical Advisor Steve Rutter.
Passing
Receiving Skills
1v1 Attacking
Running with the ball (RWTB)
Crossing & Finishing
Heading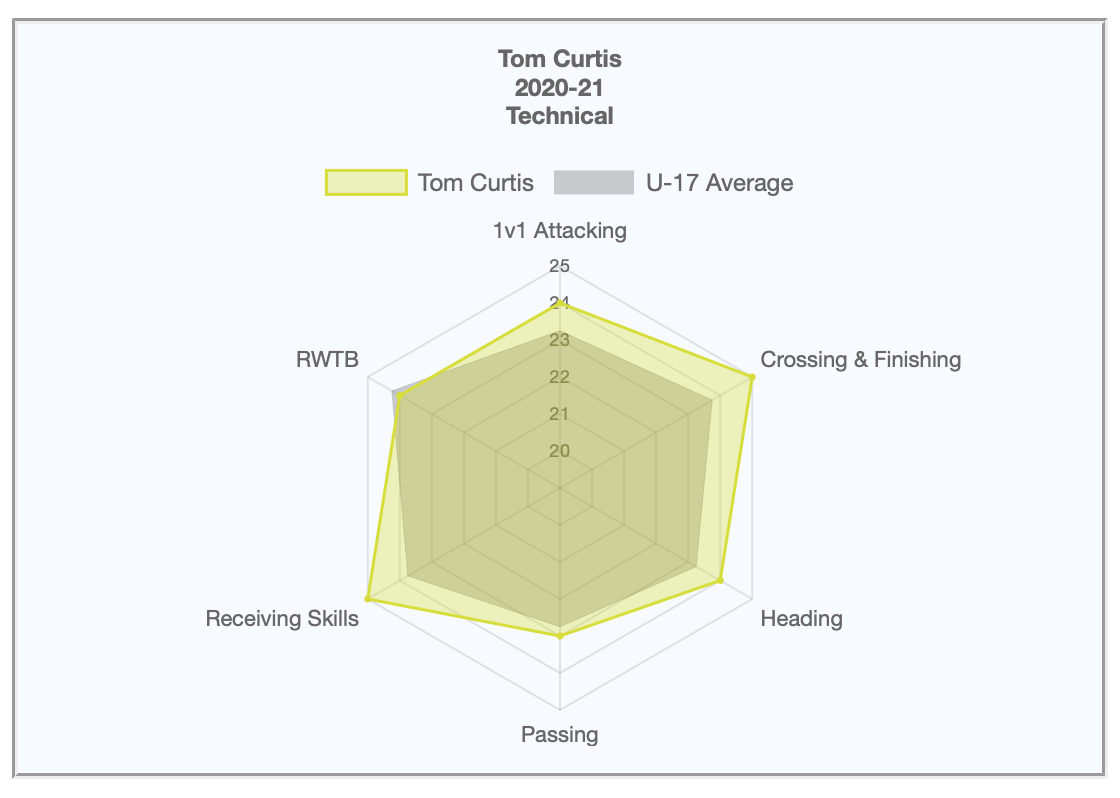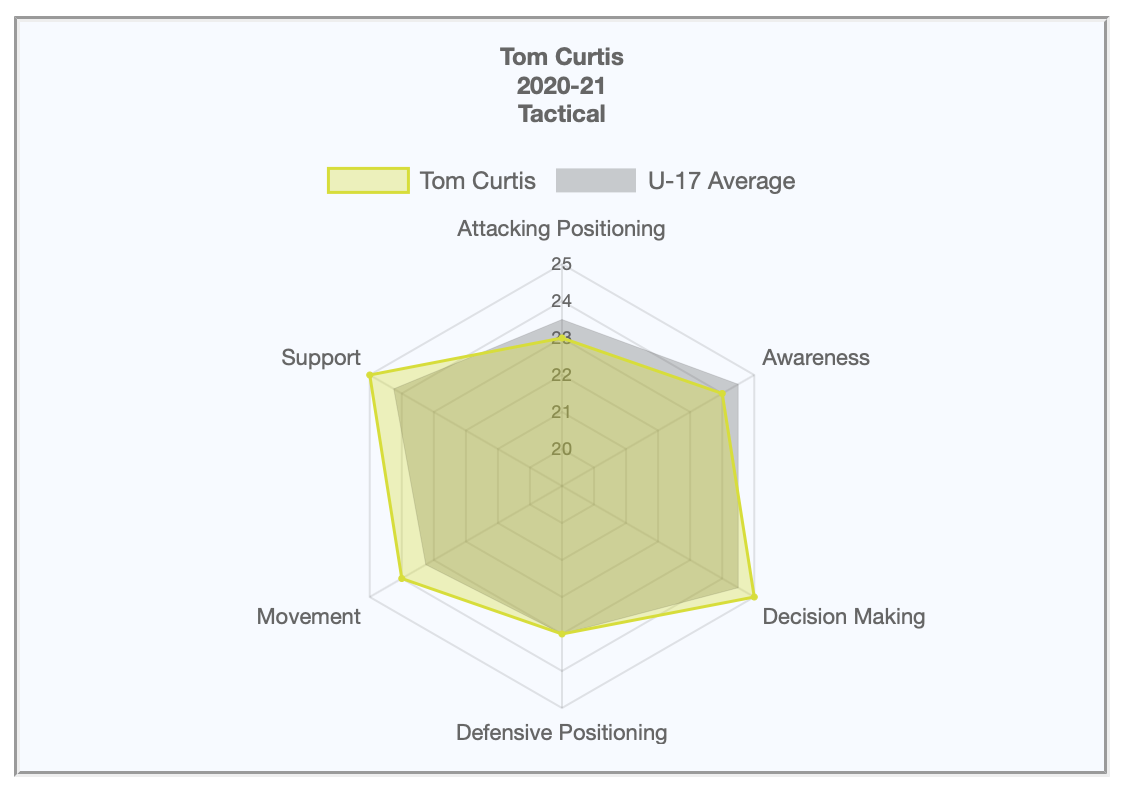 Tactical
Our Tactical profiling is concerned with players understanding and awareness of team, unit and individual responsibilities and how they react in specific game situations
The six key competencies were chosen by NCE Founder John Curtis and Technical Advisor Steve Rutter.
Decision Making
Awareness
Movement
Support
Attacking Positioning
Defensive Positioning
Psychological
The Psychological part of the profile is based on six key observable behaviors that are supported by evidence as a predictors of future success.
The six key competencies were chosen by NCE Sports Psychology consultant Neil Roach.
Determination/effort
Coachability
Concentration/Focus
Resilience
Emotional Regulation
Adaptability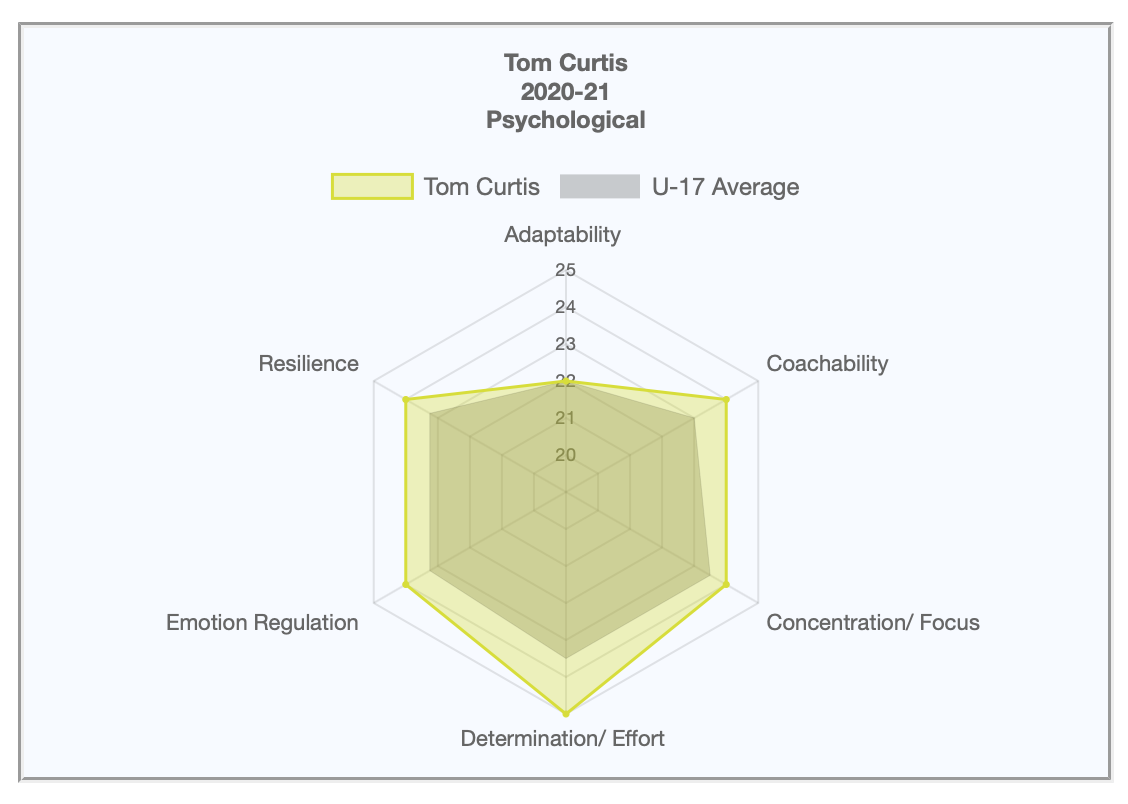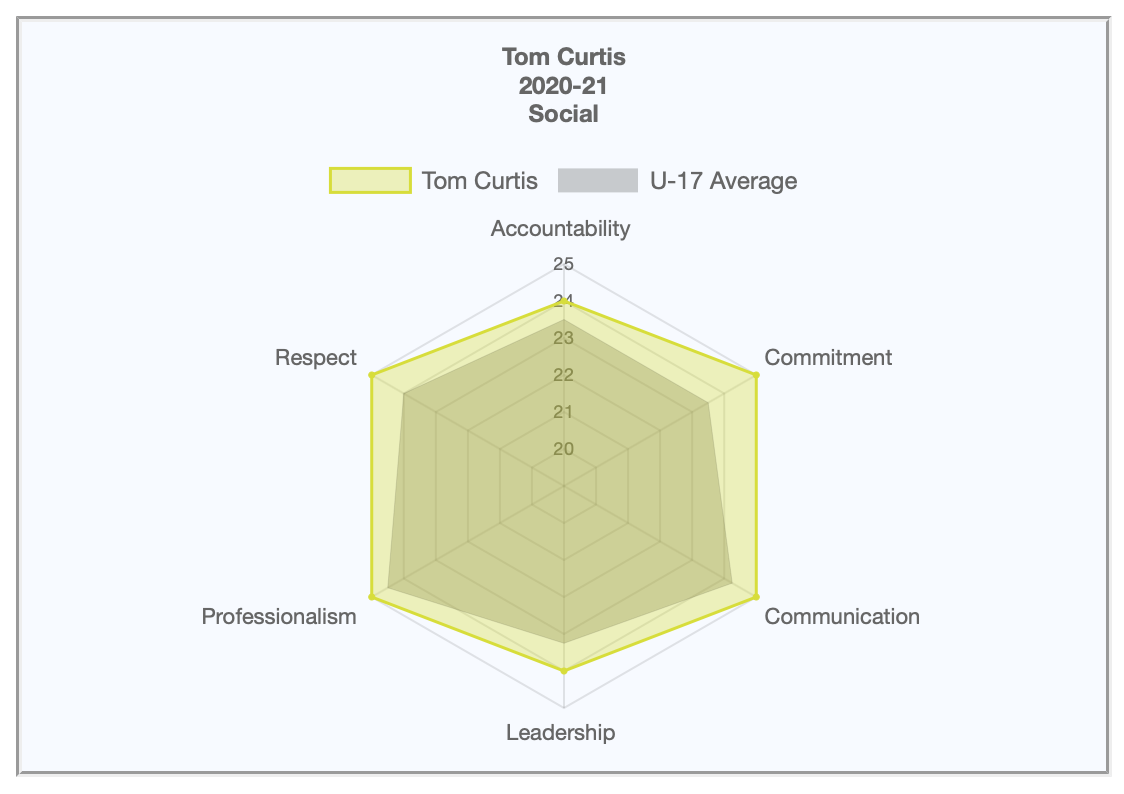 Social
The six Social Competencies focus on areas of development that like the psychological competencies transcend the soccer field.
The six key competencies were chosen by NCE Sports Psychology consultant Neil Roach.
Respect
Accountability
Professionalism
Leadership
Communication
Commitment
Physical
Physical competencies are vital to elite performance in all active sports.
Unlike the other key competencies, physical competencies can be measured objectively.
In conjunction with several youth development experts the following physical competencies are included by NCE for evaluation.
Speed
Agility
Endurance
Power
The objectivity of the physical data allows us to compare NCE players to those at international academies and provide benchmarks that indicate elite performance and future potential.