It's not how hard you hit, but how hard you can get hit and keep moving forward. Just ask Jack Montalvo.
The famous line may have been spouted by the fictional character Rocky Balboa, but it's sentiment rings true for any young player, with ambitions of succeeding on the soccer field.
Jack was twice rejected from the NCE Soccer COE Program. He didn't make the grade. Good, just not quite good enough.
Did he sulk, did he moan, did he curse and quit? No way.
Jack, rolled up his sleeves, worked his socks off and proved everyone wrong by gaining selection at his third try-out.
Since then. Jack hasn't looked back.
In fact, he has positively flourished, and, having benefitted from NCE Soccer college programming, is now celebrating having committed to play D1 at Long Island University. And, for the record, he was their first pick.
"I would say others can use me as an example of working hard and having great determination," Jack explained.
"When I first joined NCE I was towards the bottom talent wise of my age group, and it took me a long time to realize my potential.
"I urge younger players in NCE  to always work hard, stay determined, and to always remain humble and you will see results and hopefully be where you aspire to be one day.
"My NCE journey has helped me on and off the field, making me a better person and player.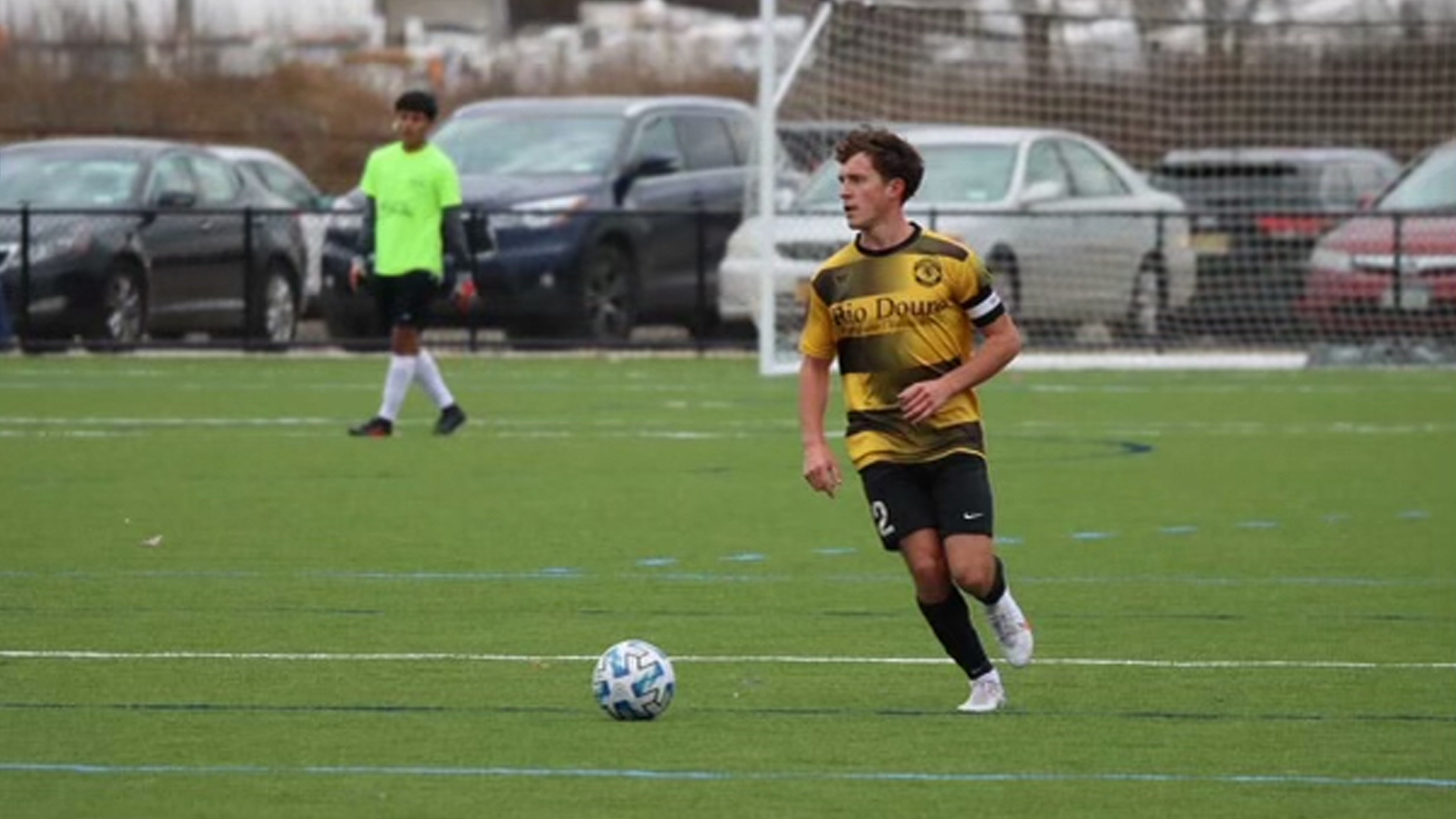 "I could not thank Coach John and all the NCE coaches/trainers for everything they have done for me, without everyone involved I would not be the player I am today.
"Always work hard, stay determined, and always remain humble and you will see results and hopefully be where you aspire to be one day."
Noodles
Jack's soccer journey started at the tender age of just two! He began dribbling through noodles at Soccer Tots before joining Patchogue Medford United and initially struggling as a midfielder or striker.
However, a bold choice by his coach James Bentley to switch Jack to centre half for a match in upstate New York against Quick Strike FC literally kick-started Jack's career.
"I ended up having the game of my life in a position that I had never played before and from that day forward I was a center back rather than a right mid or striker," Jack explained.
"After about a couple of weeks I took a leadership role in being named the Captain of the team which was a great honor for me and from that point forward, I put my head down and worked extremely hard to achieve my dream of playing soccer in college.
"I heard about the program from a couple of my teammates, so I decided to come down to the fall tryouts. I was extremely nervous because I have not had a tryout since I was 8 years old.
"It took me a little bit to settle in but in the end, it was not enough to make the program.
"I became determined to get better every day and to hopefully make the program at my second tryout.
"The second tryout I had was a year later at the same field and I knew exactly what they were looking for this time.
"However, all the hard work and extra training again was not enough to make the program.
"Although I was down and thinking in my head that I am not good enough, that did not stop me from achieving my goal, which was to make this program.
"A couple of months after that tryout, I received another opportunity to tryout at one of the NCE summer camps at HBC Soccer Park.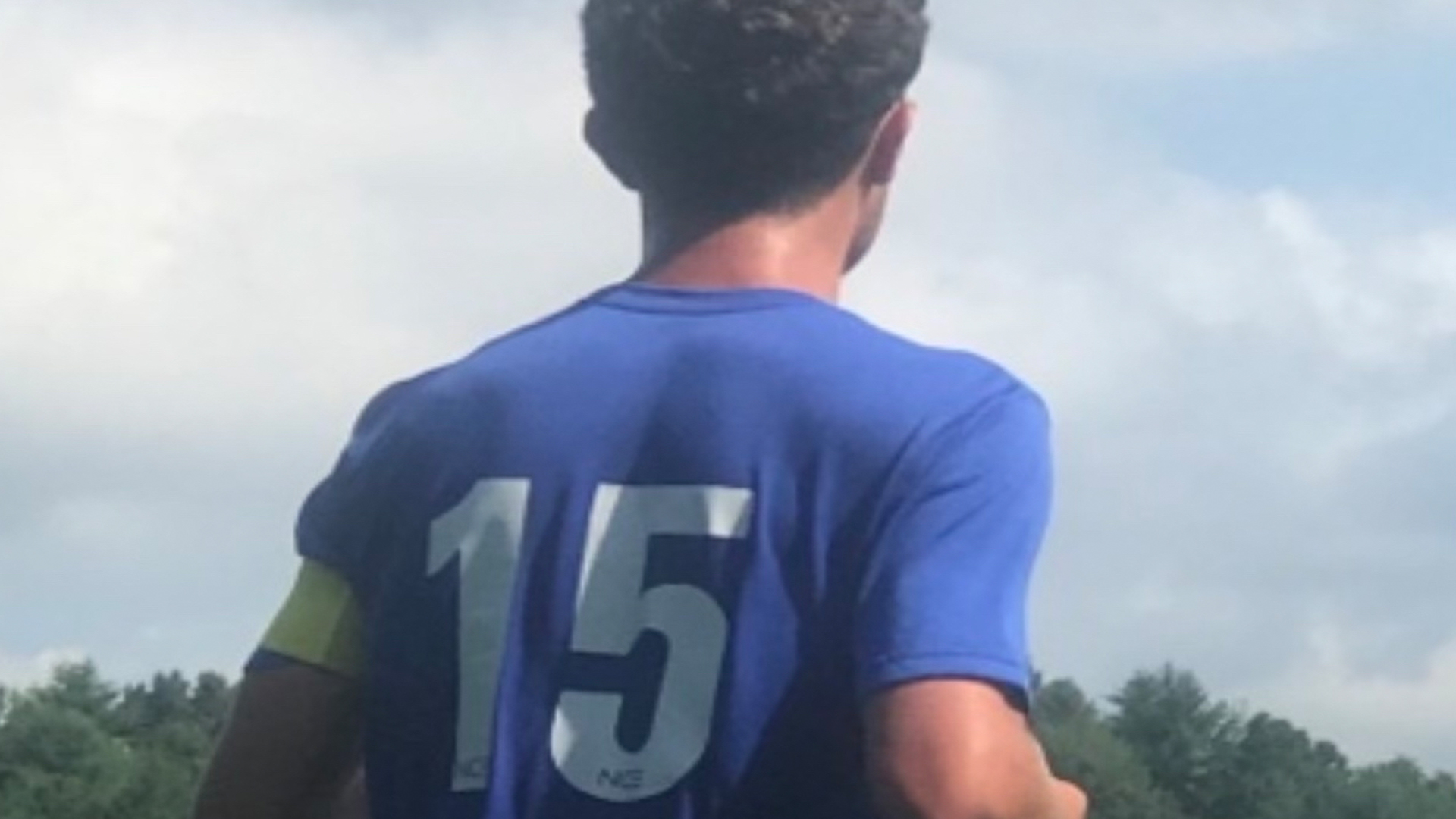 "In those couple of months, I trained relentlessly and focused on my weaknesses as a player.
"I ended up finally making it into the program after two years of tryouts and it was the greatest feeling in the world."
Attitude
Jack's attitude clearly impressed the NCE Soccer coaches and his desire to improve was infectious.
He believes his efforts on the pitch also helped him in the classroom as he gained confidence and applied his worth ethic to both soccer and school.
He added: "From a very young age school has played an important part in my life. I learned from the first college seminar at an NCE College ID Clinic that performing well in the classroom is the key to your success.
"I have always been very serious about my grades and I knew that one day all my hard work will pay off.
"Since middle school and throughout high school I have always maintained a 4.0 overall average in every quarter and have received honor roll honors.
"I am now a member of the National Honor Society, the Spanish Honor Society, Key Club, and a part of the Student-Athlete Advisory Council.
"Being involved in multiple extracurricular activities and retaining your grades will set you up for your future and help you achieve your goals.
"In 10th grade I was given the opportunity to be the school's Varsity Football Placekicker. At first, I wasn't too sure about it but after a couple of practices I ended up loving it. Last season me and the team made it to the County Semi-Finals, and along the way I kicked the longest Field Goal on Long Island in 2019.
"Trying new things and overcoming new obstacles is a major part of becoming a better version of yourself and without football I again, would not be the person that I am today."
College Process
Jack has no doubt that NCE Soccer played a crucial role in helping him navigate his way through the complexities of the college process.
His selected for NCE Soccer's Select Squad for the GPS Summer Showcase in Massachusetts was possibly a tipping point, as he was exposed to top college coaches scouting for talents.
He went onto attend the College ID Clinics at Birkshire School and DeSales University and he insists the insight they provided were crucial.
He added: "Being selected to represent NCE at the GPS Summer Showcase was a wonderful experience, I was exposed to playing new competition and catching the eyes of college coaches as a freshmen.
"We ended up winning the that tournament in penalties, it is still one of my best experiences to this day.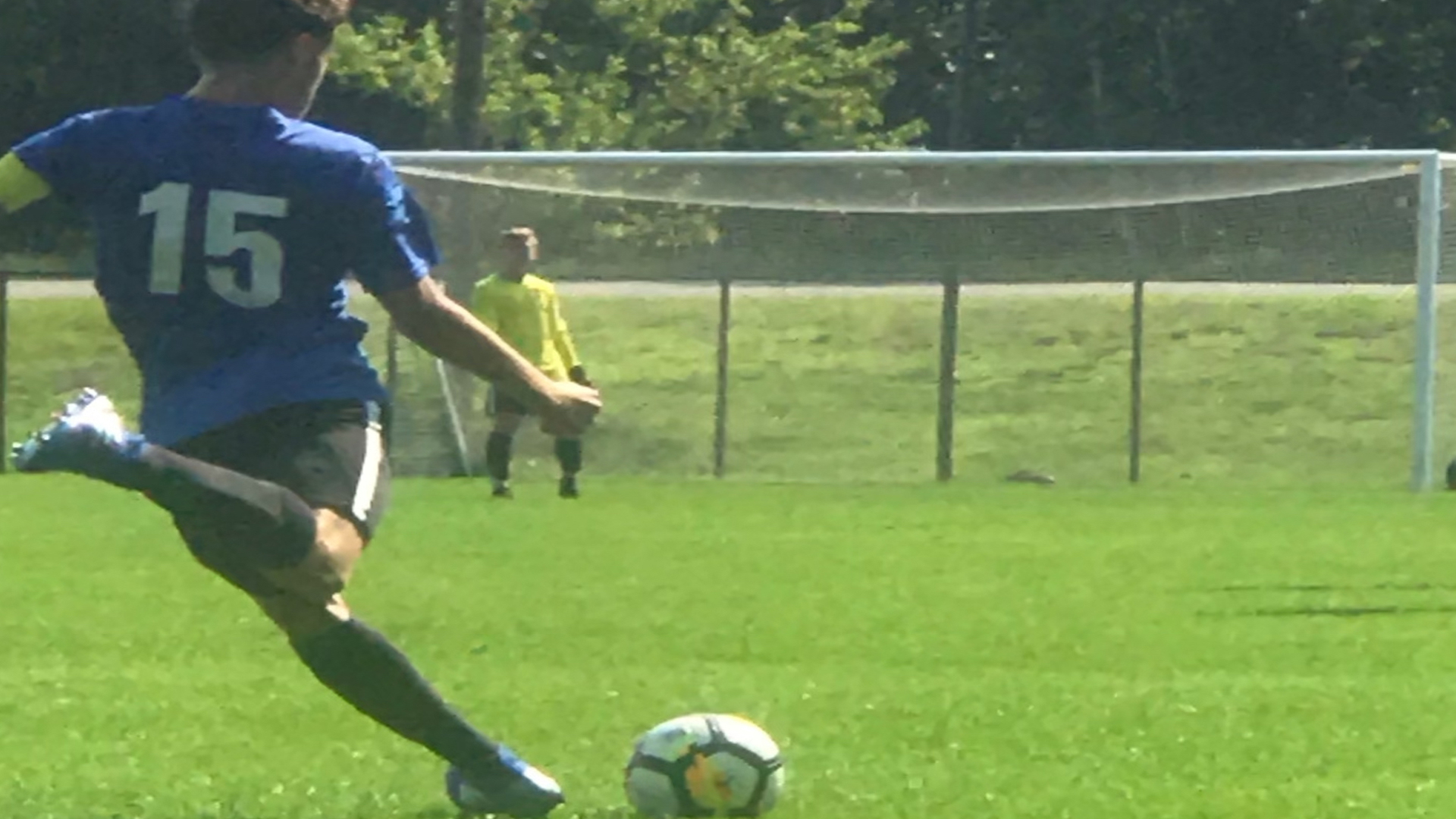 "The College ID Clinics were crucial for me. The first one I attended was where I started to connect with coaches and create relationships with them.
"I met Luca Campos, the assistant coach at Long Island University on my very first College UD Clinic and I stayed in contact, sending him regular updates.
"After sending game after game and staying in touch with multiple coaches, including Coach Campos, I am proud to announce that I have committed to play NCAA Division 1 Soccer at Long Island University.
"I was their first recruit for their 2021 recruiting class and it makes me feel very happy knowing that my hard work is paying off."
Ambition
Jack's journey is only just beginning. He harbours ambition of turning pro but has his feet planted well and truly on terra firma.
He plans to pursue a career in medicine if the pro call fails to materialise but, whatever he decides, he has no doubt his NCE Soccer grounding has provided terrific foundations for success.
He added: "My journey with NCE and playing club soccer have given me memories that I will remember for the rest of my life.
"NCE has provided me with countless opportunities and without the program I without a doubt wouldn't be where I am today. The entire experience that NCE offers is top quality and every training session is always intense which is what I love.
"Having a competitive environment to be able to perform and get better in is something any soccer player would easily say they love.
Some of my highlights and best memories from being a part of the NCE experience have come from all the tournaments, trainings, and College ID Camps that I have been to.
"From getting new NCE gear to making new friends, you gain so much exposure to gaining more knowledge every time you step onto the pitch in an NCE shirt.
"As for the future, I hope to achieve winning multiple NEC Conference championships at LIU and perform to the best of my ability on and off the pitch.
"Right now, I want to go into the medical field after college, but I would never shut down the possibility of going pro. I would say that it is too early to say that I want to go pro, but you never know.
Opportunity
"Every time you step on the pitch for an NCE training or a game you always learn something new to help you perfect your craft. This is one of the best parts about this amazing organization, every staff member gives every player an opportunity to get better every day.
"I can easily say that I took every skill I learned from a NCE training, tournament, or college seminar and applied it to my life, helping me with my college recruiting process and with my performances on the field.
"With these skills in my head, I feel more than ready to compete at the Division 1 level and this just shows the quality NCE has to provide for all players in the program.
"Once again, I send a massive thanks to Coach John and the entire NCE staff for helping me become the person and player that I am today."
NCE Soccer founder John Curtis is delighted with Jack's progress and the benefits he was able to take from our College programs, resources and contacts.
John, said: "Jack's development over the last 3 years has been amazing. He's a late developer who's attitude, effort and determination has guaranteed his success.
"When he first joined the program he was far from the best player, but his mindset was always exceptional. This psychological advantage propelled him into Div 1 soccer contention and we're delighted it's now come to fruition.
"Coachable, determined and resilient, he's a coaches dream and LIU have secured a great player and even better person in Jack Montalvo.
"Luca Campos, the assistant at LIU has been at all the NCE College ID Camps and we're delighted Jack is forging a pathway for others to follow."
* To follow in Jack's footsteps, join the COE Program by registering your interest via this link.
* For media, interview requests or to discuss marketing opportunities please contact James Fletcher at Onside PR via this link.