It was a life changing opportunity for four NCE Soccer Goalkeepers – and they grabbed it with both hands!
Two hours private tuition with former Manchester United Goalkeeping Academy coach Alan Fettis at the Premier League giant's Carrington Training Center.
The four keepers, Beachside Soccer Club's Emilio Balderrama, HBC Gunners Jack Zaremsky, and BW Gottschee's Oskar Zywiec and Aidan Coffey, were in England for NCE Soccer's Pro Player Pathway Tour.
They were selected from goalkeepers across the NCE Soccer regions and represent the best of NCE Soccer and the opportunity to train at Manchester United – just one of the fabulous opportunities created by NCE Soccer's elite goalkeeping program.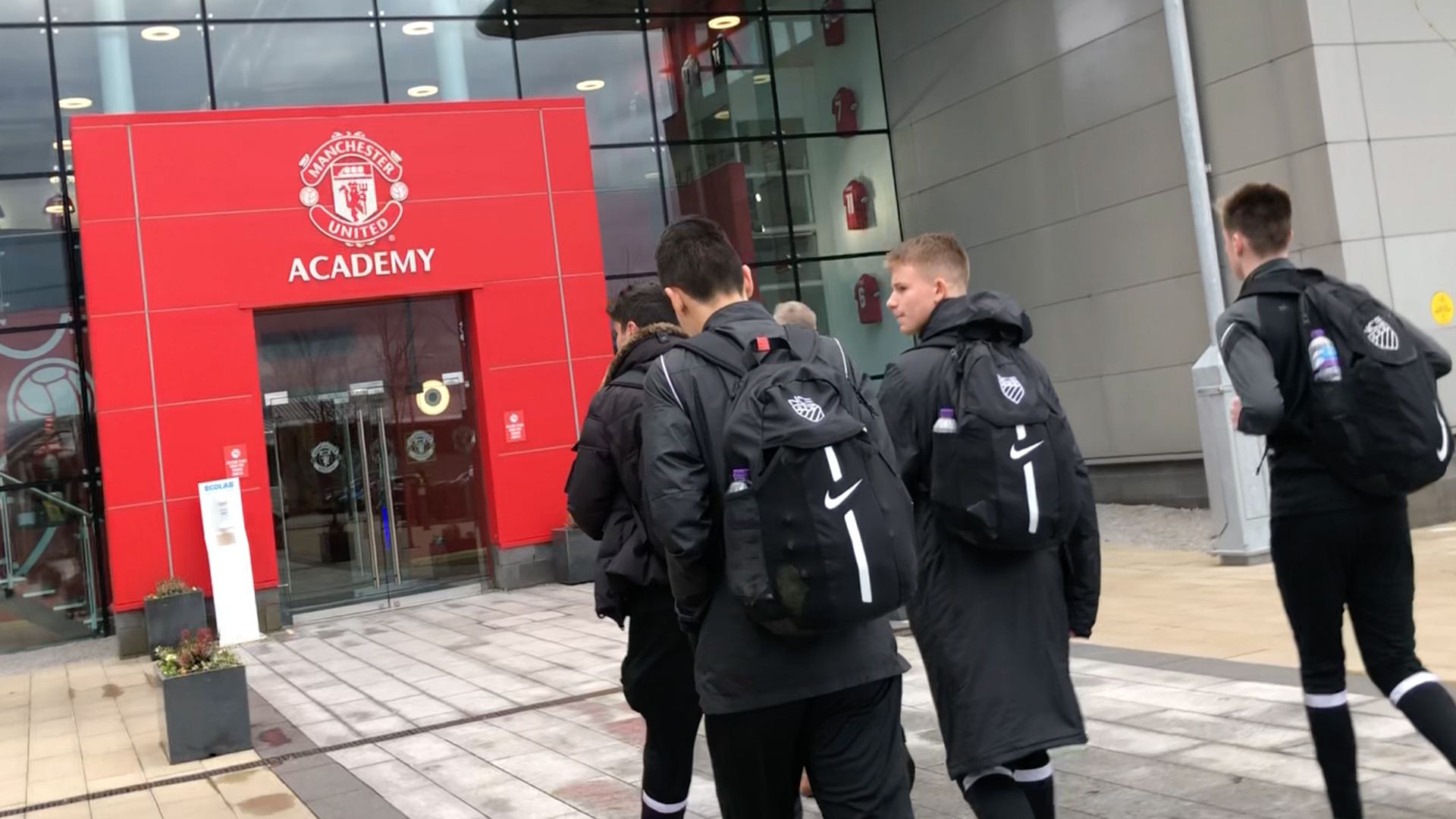 Life Changing
Oskar Zywiec, said: "Practicing at such a high level with a coach with so much experience is life-changing
"Given this opportunity to work with them was something unbelievable and something that I see myself doing again in the future.
"Now knowing what it takes to play at such a high level pushes me to work harder in every aspect of my life."
Academy Goalkeeping coach Alan Fettis, a former Northern Ireland international and player with Nottingham Forest, Blackburn Rovers and Hull City, personally organized the session.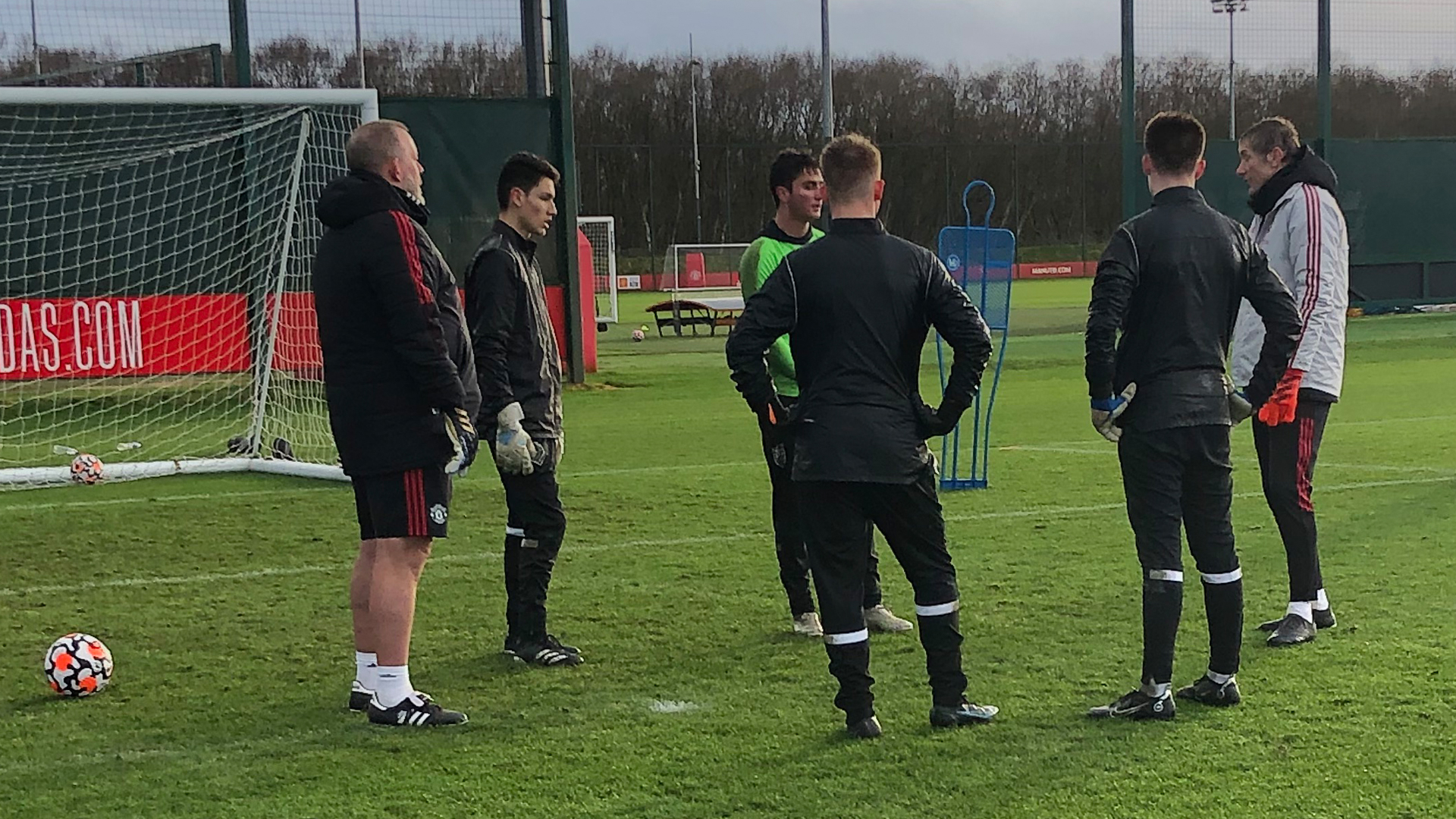 Two Hour Training
He personally worked with the boys for more than two-hours on the hallowed Carrington turf with an intense goalkeeping session just yards away from the first team pitch and Cristiano Ronaldo's sparkling Cadillac Escalade.
The boys had spent the morning training with Crewe Alexander and were expecting to spend the afternoon preparing to face Fleetwood Town.
But Coach Curtis received the call-up from Manchester United and the four were whisked away from the rest of the squad for this dream opportunity at United.
Beachside Soccer Club's Emilio Balderrama, said: "A great experience to have trained at high level facilities and amazing coaches."
Pro Player Pathway Tour
The boys dashed away from United to join the rest of the Select Soccer Squad for the final match of their Pro Player Pathway Tour to England against Fleetwood Town.
The Pro Player Pathway Tour saw two boys squads – 2006 & 2005 – fly from JFK to the North West of England for an intense week of soccer, training with and playing against a host of top Academy teams.
The Tour – and the United training experience – is just one of the incredible opportunities presented to NCE Soccer players because of our unrivalled connections with leading clubs.
NCE Soccer has previously arranged for players to enjoy trials at United, Manchester City, Everton and more and our Pro Pathway was created to connect players with top clubs, Colleges and Universities.
Only the very best players will be selected to tour with NCE Soccer Select, and those players are chosen from within NCE Soccer programming.
* To join NCE Soccer and have the opportunity to represent NCE Soccer at events around the world players must be part of NCE Soccer Programming.
Tryouts are only held twice-a-year but will begin again in September at venues across NCE Soccer regions – including this year Southern California.
To find your nearest venue and apply for a place at tryouts click this link.