NCE Soccer is delighted to introduce Kristen Sample as our first Director of Goalkeeping.
The hugely experience goalkeeping coach is a UEFA 'A' qualified and has played and has coached at the highest levels of soccer around the world.
Kristen will work with goalkeeping coach Lee Broster to develop NCE Soccer's Center of Excellence Programming for young keepers.
She said: "I'm delighted to be joining the NCE Soccer team. It's a terrific opportunity and I can't wait to work with the players.
Maximizing Potential
"Coach Lee has done a brilliant job and we will be working closely together to develop a program which extends throughout all our venues.
"We are committed to maximizing the potential of all our young goalkeepers and helping them to develop into better players, better people.
"I believe in the mission and it largely aligns to my own mission as a coach.
"Ultimately, creating more good opportunities for players, providing them thorough and honest information and feedback, creating multiple player pathways, and collaborating with other coaches to develop each goalkeeper as best as possible.
"Working with elite players and helping them explore different competitive environments and opportunities is particularly important to me."
Kristen is hugely experienced and, most recently, was Assistant Manager and Goalkpeeing coach to Boavista Futebol Club – Futebol Femenino – a Professional Women's team in Porto, Portugal.
Top Career
She has enjoyed a top career as a player, winning the University League, Cup and University Fustal Cup with Durham University in England, playing the FA Cup with Durham Wildcats before moving to Dublin in Ireland as goalkeeper with Raheny United FC.
As a junior, Kristen became a National Champion in 2007 with the Community College of Baltimore County, Catonsville, was crowned MVP in the national championship, All-America, All-Conference, All-Region and All-State.
Later this month, Kristen will become NCE Soccer's first ever Director of Goalkeeping and she can't wait to pass on her experience to our developing players.
She added: "I think really the sky is the limit when it comes to future plans. Football development is growing globally.
"I remember when I was in high school and the pressure of deciding on a college program because that really defined you as a player, and I look at players now who forgo the college experience to play internationally instead, or go straight to MLS.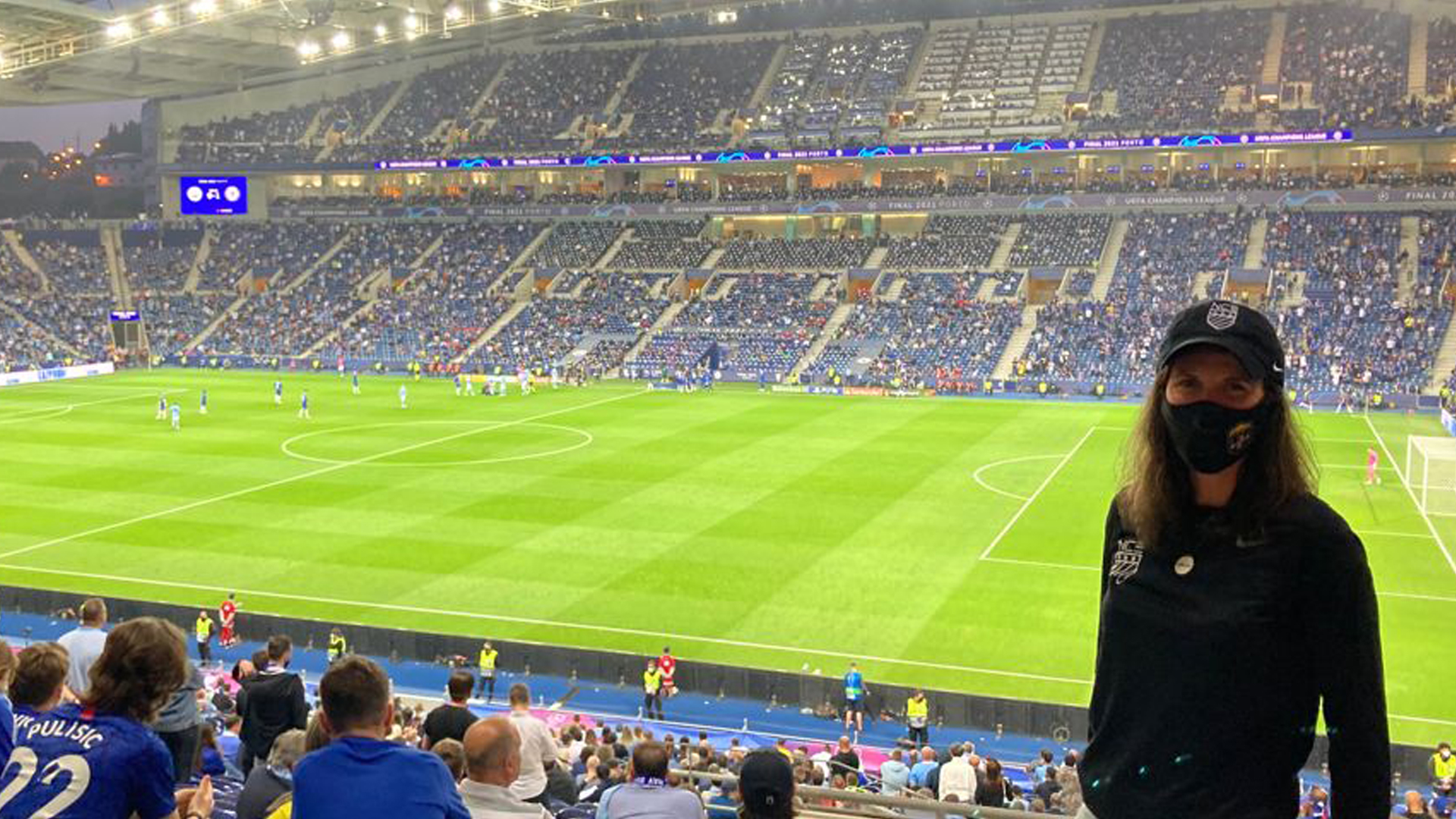 "There have been so many changes in 15 years. When I left England, some of the teams in the super league were only just starting their women's programs.
"I've even seen some of the boys I coach receive offers to join academies in Europe. There's just no limit to where the game can grow to and to work with people who are as passionate and committed to the game as I am is a treat!
"I'm really excited for the new challenge and new landscape. I'm especially excited to have a bigger impact on more players."
Experience
Kristen enjoyed a fleeting return to Portugal last week and was representing NCE Soccer at the Champions League Final in Porto and watching Chelsea beat Manchester City,  ahead of starting her new role.
Look out for a full interview with Kristen later this summer, to hear her insight into the beautiful game.
NCE Soccer Chief Operating Officer Nick Dunbar, said: "We are delighted to welcome Kristen to the NCE Soccer family. She has a wealth of experience and a great background in the game.
"We believe she will help to take our goalkeeping program to a new level and we can't wait for her to start later this month."
NCE Soccer will operate Specialist Goalkeeping Center of Excellence Program at four New York venues this summer. and the CT Sportsplex in North Brandford CT.
The New York venues are the Stony Brook University, NY, Superdome Sports in Waldwick, NJ, RVC Athletic Complex at the Rockville Center, NY and Pace University in Pleasantville, NY
* To sign up to any of our Summer COE Goalkeeping trials click this link.
* IF YOU'RE NEW TO NCE AND WOULD LIKE TO APPLY TO ATTEND PROGRAMMING IN SUMMER 2021, PLEASE APPLY HERE
* For media, interview requests or to discuss marketing opportunities please contact James Fletcher at Onside PR via this link