For Cooper Flax, NCE Soccer was an eye-opener, a wake-up and inspiration all rolled into one.
He loved soccer and dreamed about 'making it' as a professional one day – but it was only after training with the National Center of Excellence some five years ago, that he realized what was needed to make it as a professional.
It is clear that talent gets you only so far. Thousands of talented young players have failed to progress and been lost to the game.
So why? What was missing?
Well, the recipe is complicated but take your talent, add a dash of desire, character, and attitude mixed with a bucket full of commitment and, you have a chance.
That is where NCE Soccer, and the COE Program, were really able to help young Cooper Flax. It helped him to realise the 'extras' he needed to apply to stand out for the rest in an elite program where only the best survive.
Insight
Cooper knows there is still a long way to go, but he is on the right lines. Now, after three terrific seasons with New York City Football Club and the US National Team, NCE Soccer is delighted to learn he has secured his place at the illustrious Wake Forest University.
Proud father Jonny Flax has no doubts. "NCE Soccer opened his eyes, he was given an insight into what would be required if he wanted to make it and since then he has not stopped working hard.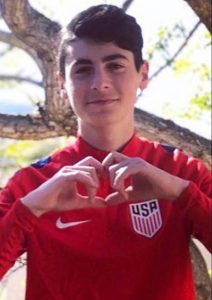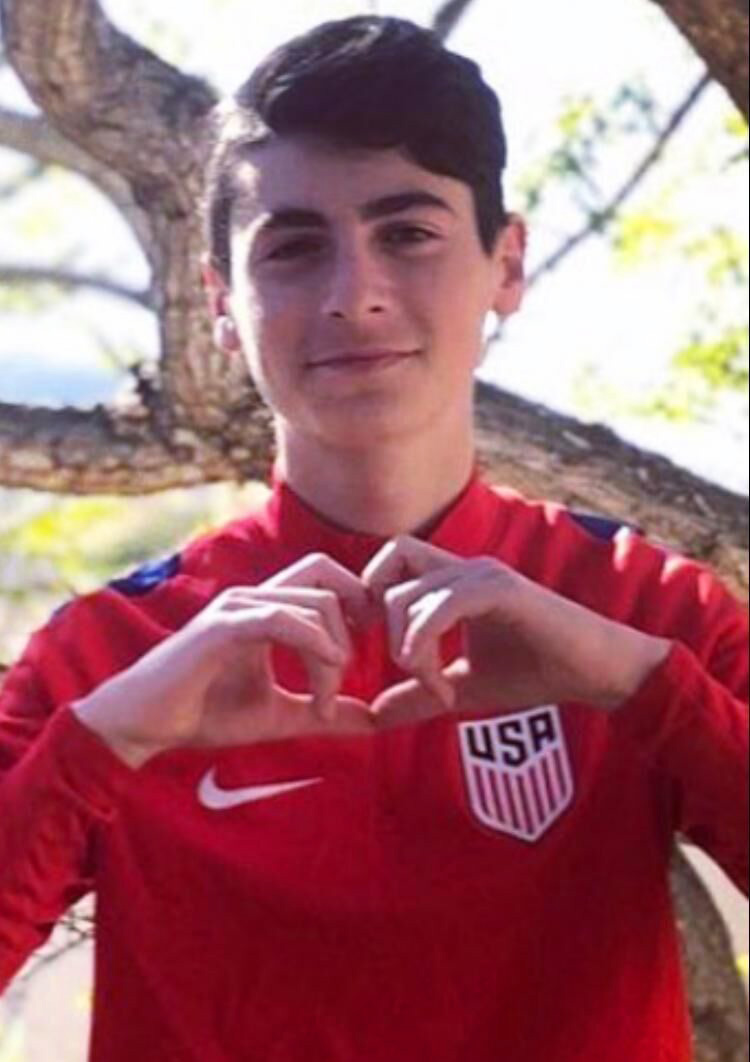 "Cooper started playing soccer basically before he could walk! He followed his two older brothers to all of their training sessions and games and started playing for Dix Hills Soccer Club, then onto East Meadow soccer club on Long Island.
"But it was only after he was selected for NCE Soccer training sessions that his eyes were truly opened. He got to learn very quickly what he would need to do to fulfill his potential.
"The NCE Soccer sessions motivated Cooper, they pushed him harder and that hard work paid off as he was selected for NCE Soccer's England tour and was identified by NCE Soccer as being good enough to make their Pro Pathway program.
Premier League
"NCE Soccer secured trials for Cooper at three Premier League teams, Manchester City, Everton and Wolverhampton Wanderers and this was an experience he will never forget.
"Playing with these high-level teams, and seeing the incredible intensity that they played at, motivated him further and gave him to believe he could play professionally and that was all thanks to John Curtis and the NCE Soccer team.
"He returned to England with John Curtis and NCE with a select team to play English club teams over the summer and was then spotted by New York City Football Club."
Cooper, now 16-years-of-age, joined New York City from the New York Cosmos and has been chosen as captain each year, as well as being selected for the US National team camps.
NYCFC
Jonny, added: "Playing in The Generation Adidas Cup against South American and European teams as well as traveling to Madrid Spain to play the best European teams in The Wanda Cup.
"Recently, Cooper was selected to the preseason roster for the NYCFC  first-team training in Orlando. This was an incredible experience, and enabled him to play with top pro players!
"Now, Cooper has committed to Wake Forest University. They have a top-ranked soccer program as well as being a top academic institution and we are excited for Cooper's future.
"Even though Cooper can't now train with NCE Soccer we have stayed in touch, I speak to Coach Curtis all the time and, we still think of ourselves as being part of the NCE Family."
NCE Soccer's Pro Pathway is the very pinnacle of NCE programming. We take the very best prospects and, utilizing our network of global contacts arrange for those players to attend trials at professional clubs.
To get there, young players must have progressed through our Center of Excellence program. Only the very best players, aged 8-18 can apply, and they must earn their place through our tryout process.
Tryouts for the Winter COE Program will begin in December and run for 12 weeks over the winter period.
Click this link to find your nearest venue and follow in the footsteps of Cooper and our other inspiring stars.
* To find out more about the NCE Soccer programming click this link or contact us at propathway@ncesoccer.com.
View Gallery