The New York Red Bulls have signed former NCE Soccer graduate Curtis Ofori.
The 17-year-old has agreed a three-year deal with the MLS giants with a further option for 2026.
Curtis has enjoyed an incredible two years with the New York Red Bulls II.
He became the youngster player in their history to join the franchise when he joined them aged just 15-years-and-122-days.
Now his performances have been rewarded with a contract with the first team.
"We are very excited to promote Curtis to the first team," explained Sporting Director Denis Hamlett.
"Curtis is a great young talent, and we have seen many great things at Red Bulls II. We can't wait to see his continued development over the next few years."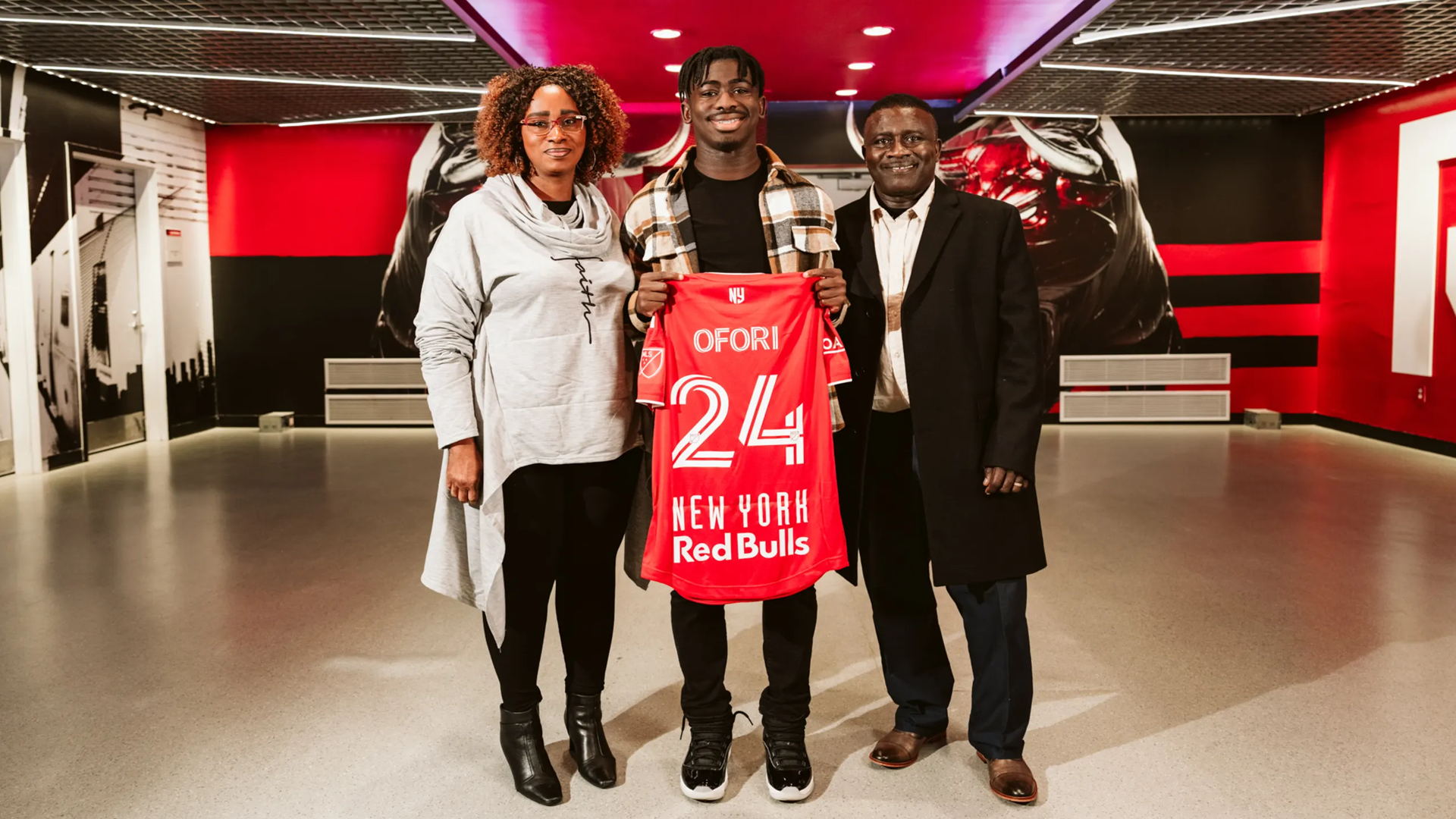 Curtis played 41 matches in the USL Championship for the Red Bulls II and was ranked second on the team for tackles (52) and tackles won (37) during the 2022 season.
His performances attracted the attentions of the first team so much so he was selected to face Barcelona in July.
He also earned a call-up to the US U19 training camp in April and now gets his big break and the biggest star, the MLS.
Curtis, said: "It is a dream come true. I've been here since I was 12-years-old. The whole goal of the academy coming up is to eventually go out and play in front of the fans in the Red Bull arena.
"It is a dream come true. Knowing that all the years that I have put in with the academy, everything that a my parents have been through, my family have been through, struggling to get me to practice every day and stuff like that, to know that the hard work really pays off and the sacrifices really pay off .
"Now it is my turn to pay them back and get out on the field and do what I do."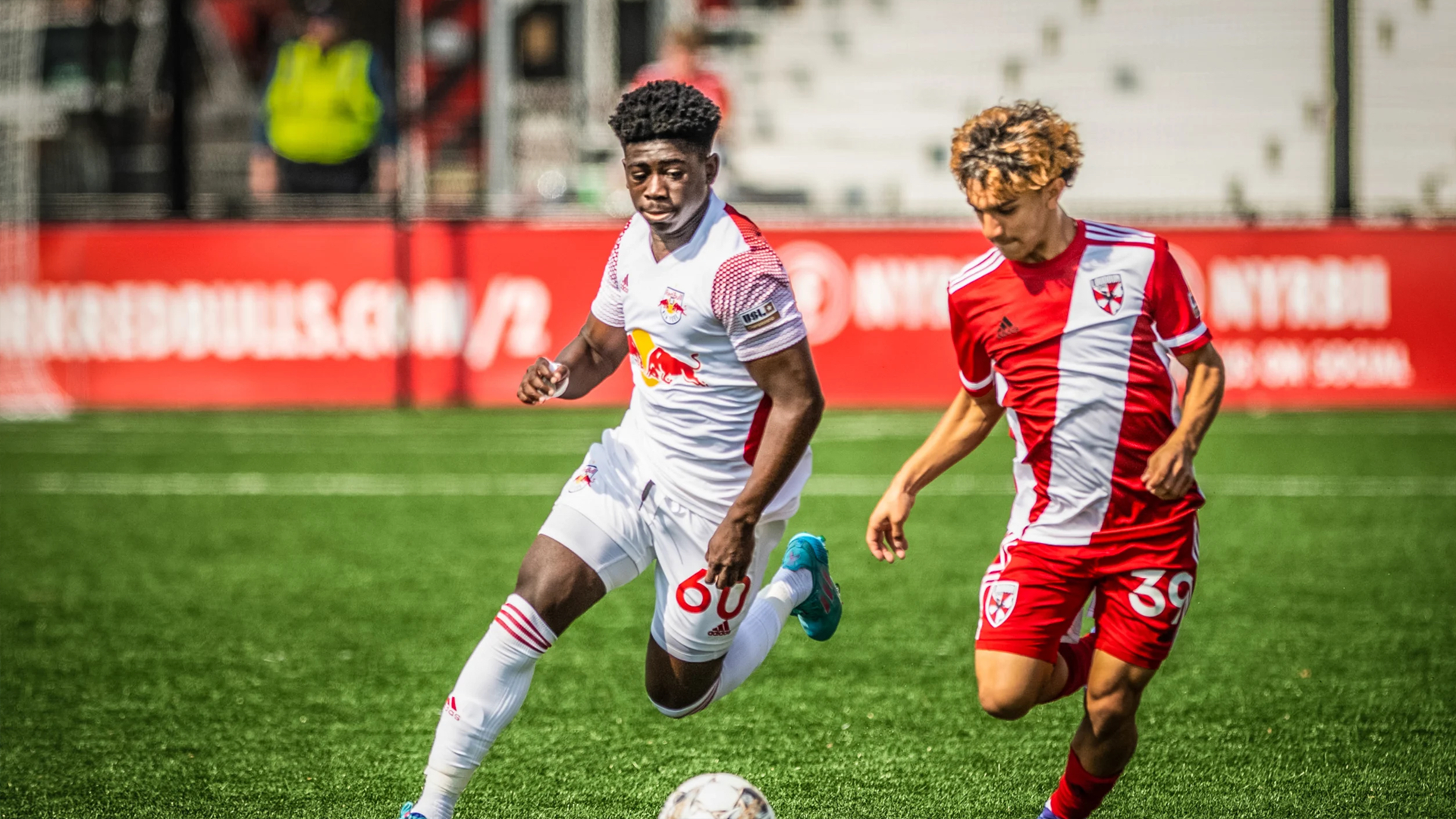 Curtis, originally from Hopewell Junction, New York, becomes the 28th homegrown signing in franchise history.
He joined the Red Bulls Academy as and Under-13 and went onto make 76 appearances, scoring seven goals along the way.
There is no doubt in Curtis mind that the coaching he enjoyed with NCE Soccer helped prepare him for his big break.
He joined NCE in 2016 training with the Center of Excellence Program and the Select Squad.
He added: "People might think the journey was easy but it took a lot of hard work and dedication from the people around me.
"My advice to others would be to work hard in everything you do and take the training at NCE Program very seriously because it is a big reason of why I am where I'm at today."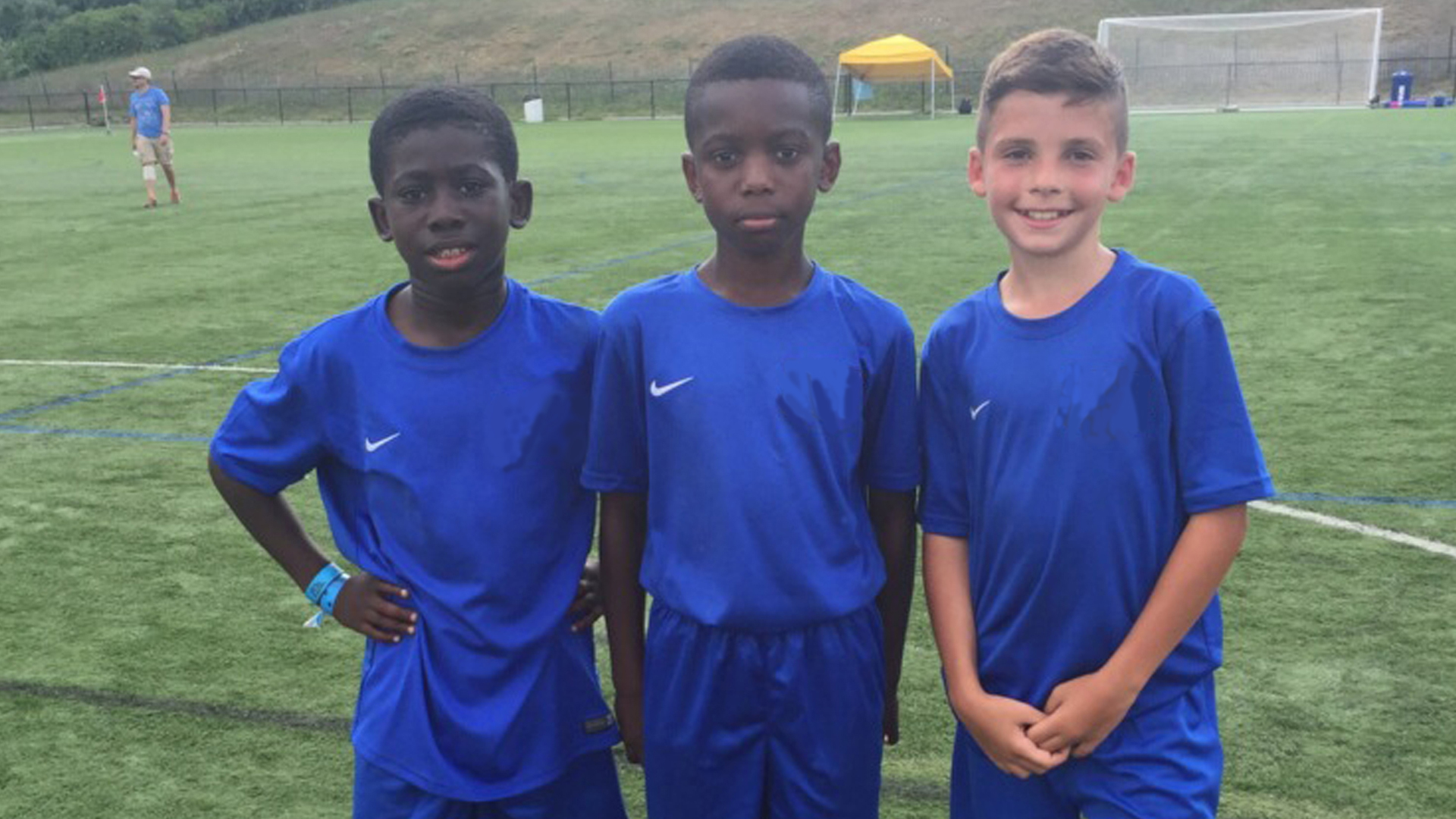 Curtis made his senior debut for New York Red Bills II on May 7th 2021 against the Charleston Battery after coming on as a late substitute and has never looked back.
"It is fantastic for Curtis and his family, he is a top, top player with a great attitude and he deserves every success," explained NCE Soccer founder John Curtis.
"He can be a role model for other players within NCE Programming in that he shows what is possible if you work hard.
"Work hard, train hard, apply yourself and maximize opportunity. I'm super proud for Curtis and his family and I have no doubts he will be a tremendous success."
Curtis sent NCE Soccer a special video with an inspirational messages to our players after joining the Red Bulls II which you can see below.
* To follow in the footsteps of Curtis Ofori and join the NCE Soccer Summer COE Program click the link to register your interest.
* For media, interview requests or to discuss marketing opportunities please contact James Fletcher at Onside PR via this link
View Curtis Message To NCE Soccer
View Video
* Pictures and images courtesy of New York Red Bulls