NCE Soccer's Center of Excellence Program offers so much more than supplementary soccer coaching – and the highlight for many is our Summer Residential.
NCE Soccer run a Boys and Girls Residential Camp over two consecutive weeks of top class soccer coaching every year at DeSales University where they get a chance to sample life as a pro player.
The Camp is only available for players who have been part of our Center of Excellence Program and combines a week of top class coaching, games and an opportunity to mix with other COE Players from across our regions.
Many of you will have had the opportunity to experience the Camps and have seen the fabulous facilities for yourselves but, we are aware, many have not.
So, we thought we would go behind the scenes and share some of the fabulous photographs from this years Residential Camp.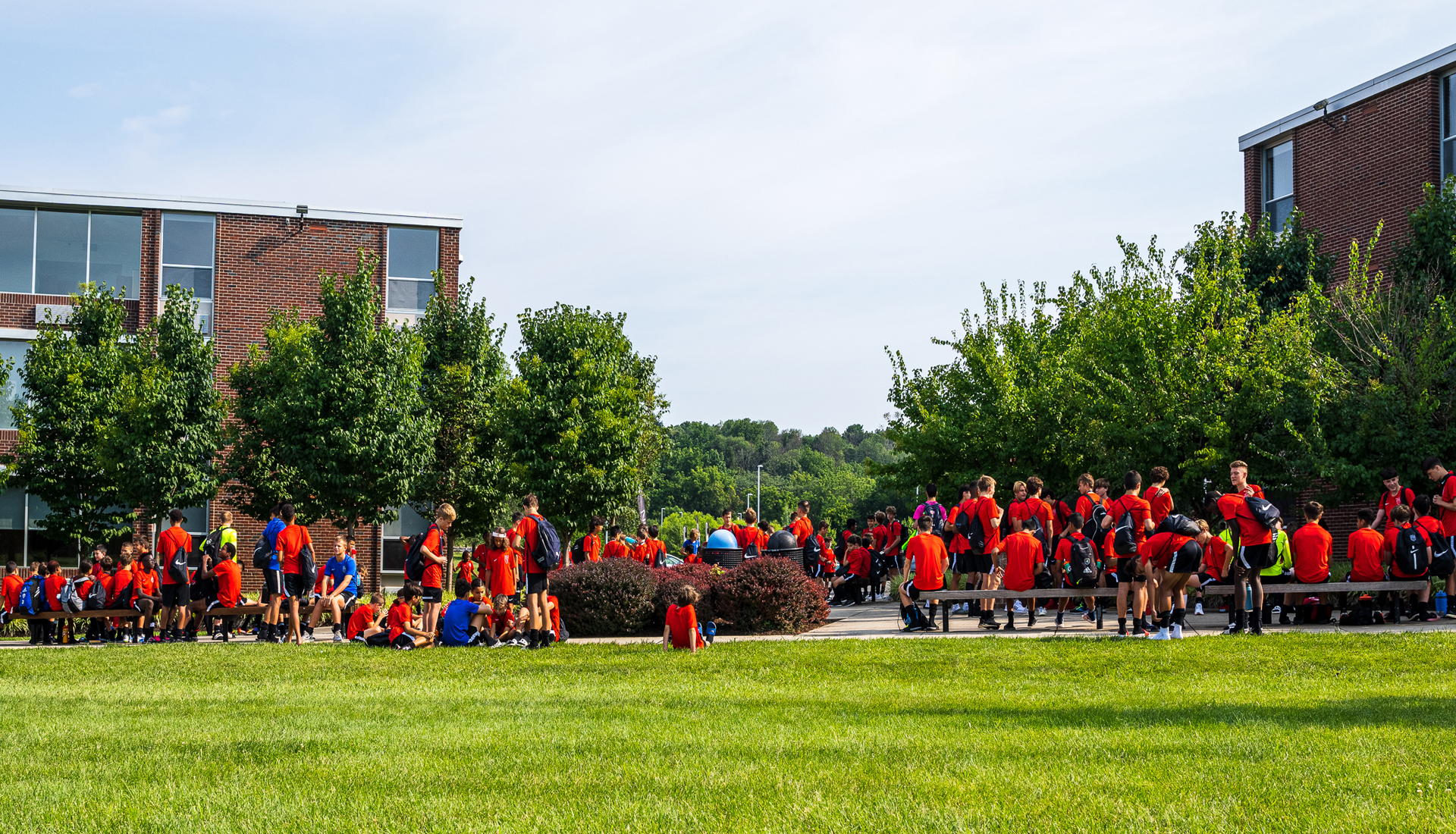 It all begins on Monday afternoon as the players arrive and register for the weekend long Camp at the DeSales University.
Behind the Scenes are brilliant NCE Soccer team have prepared the pitches and made all the arrangements to make the week a success.
It is also impressive to see the army of NCE Soccer boys taking over this stunning facility – and having fun whilst they do so.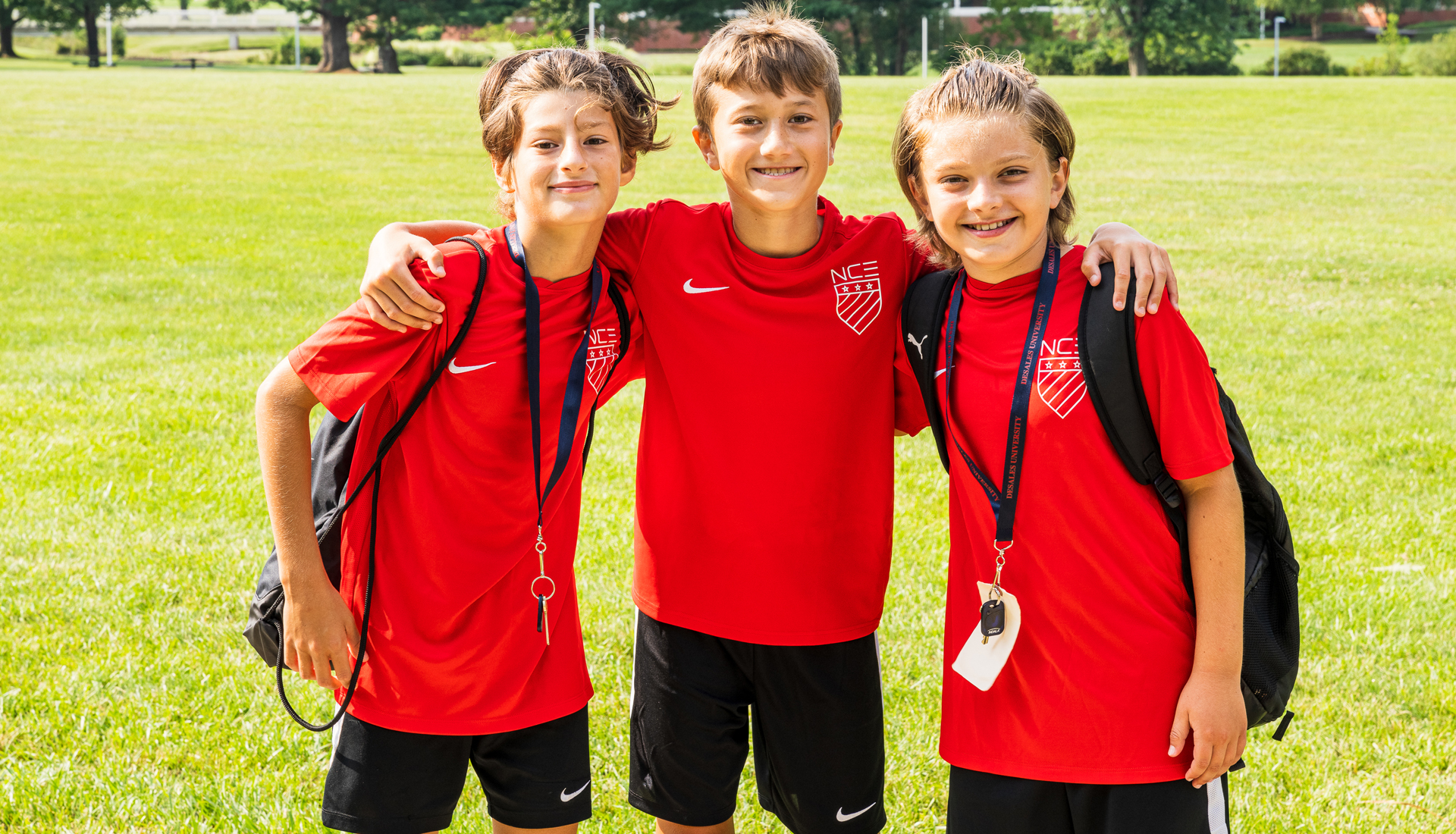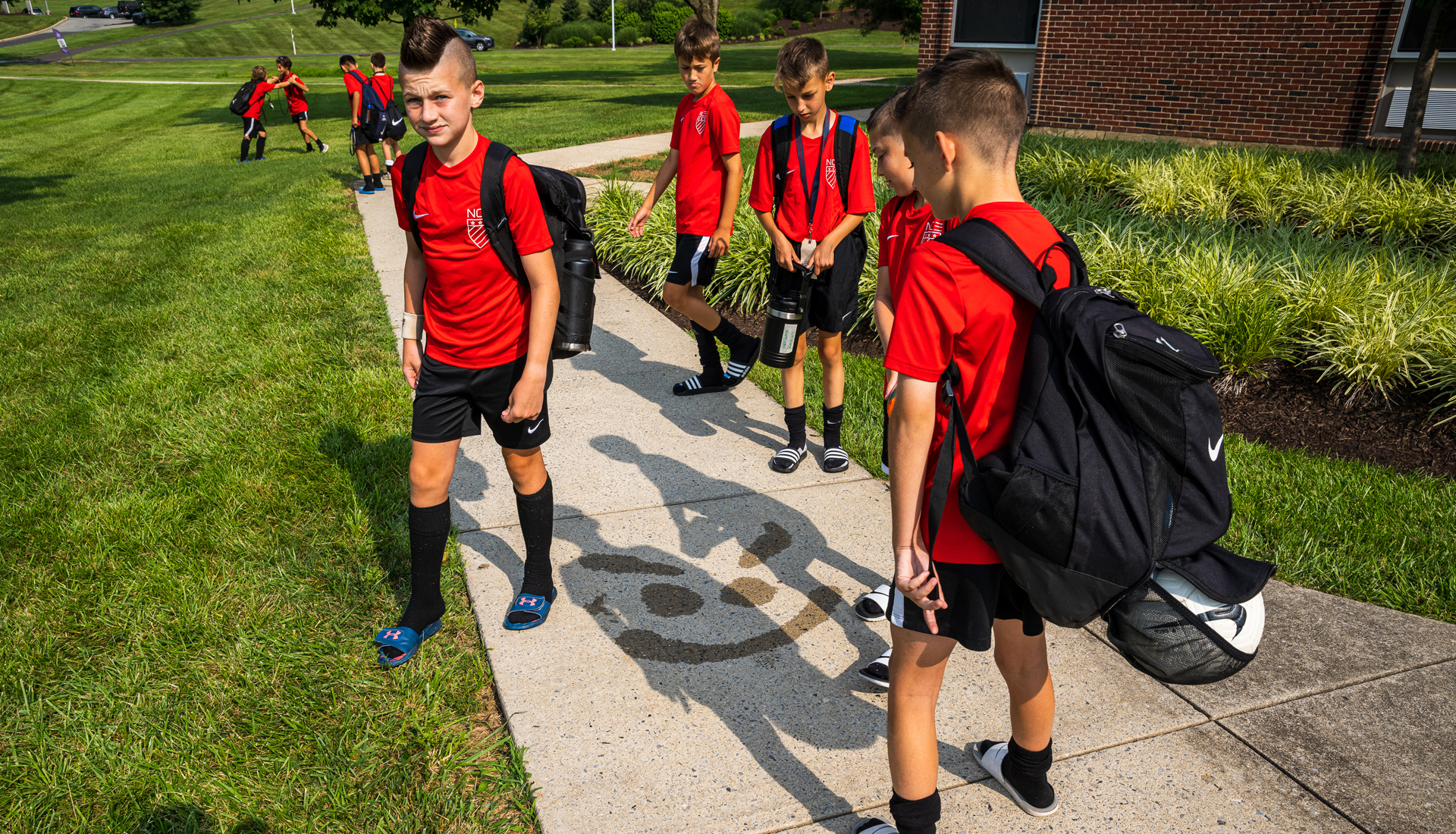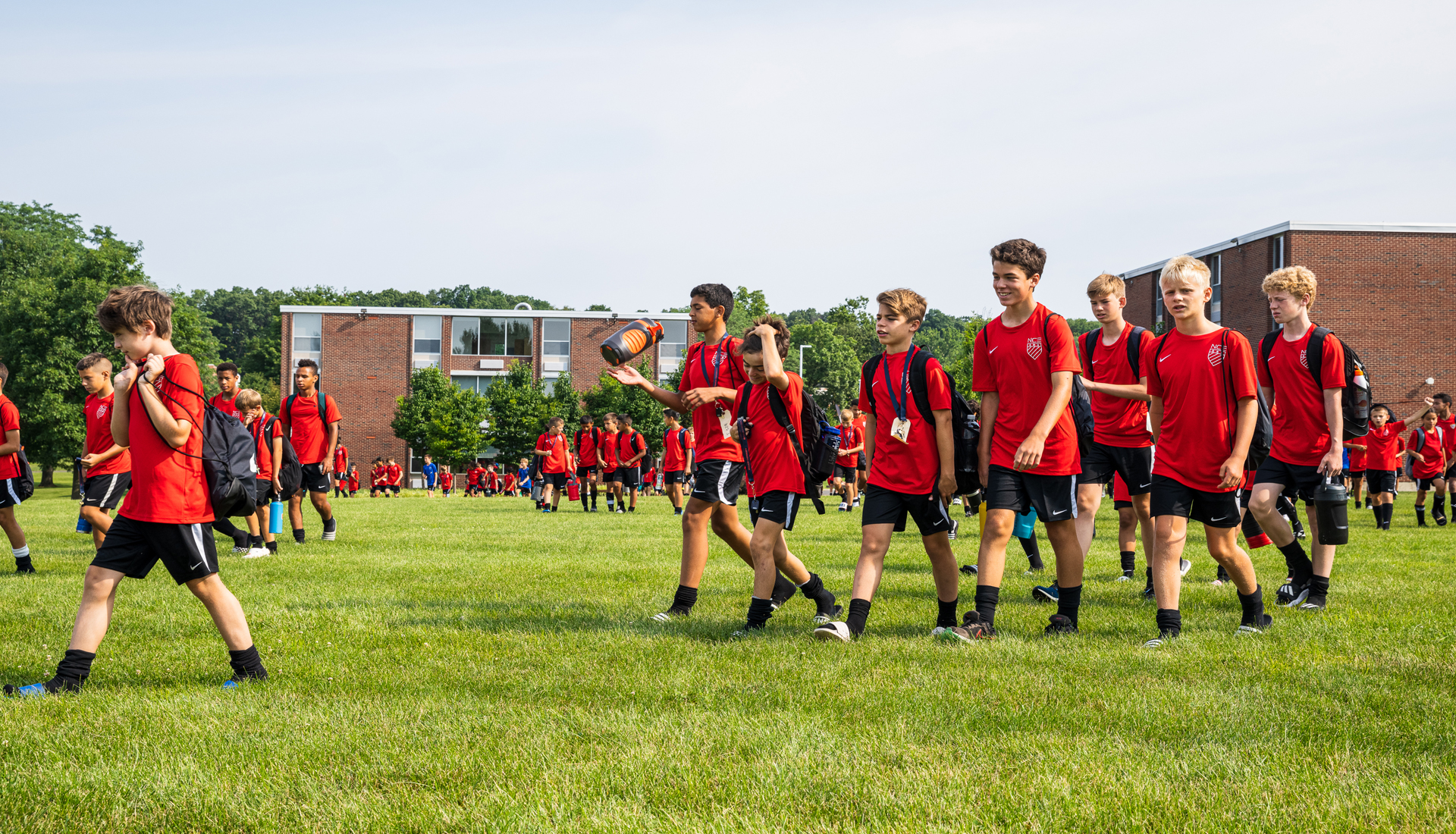 The week is divided into two daily training sessions followed by competitive games in the evening.
Our team are on hand 24/7 to deal with any issues and offer advice to players as they get to sample life as a pro, living and training with their teammates.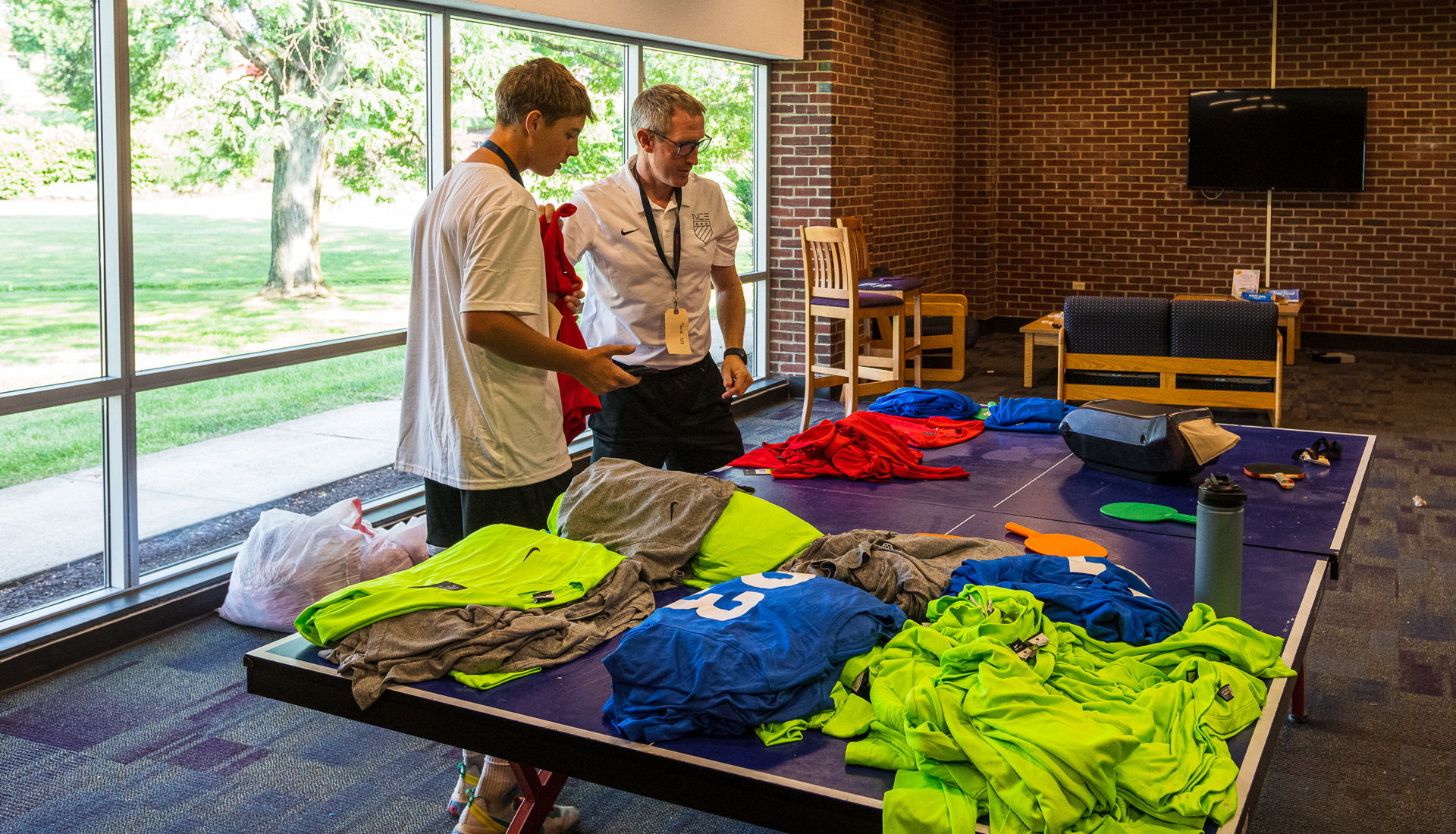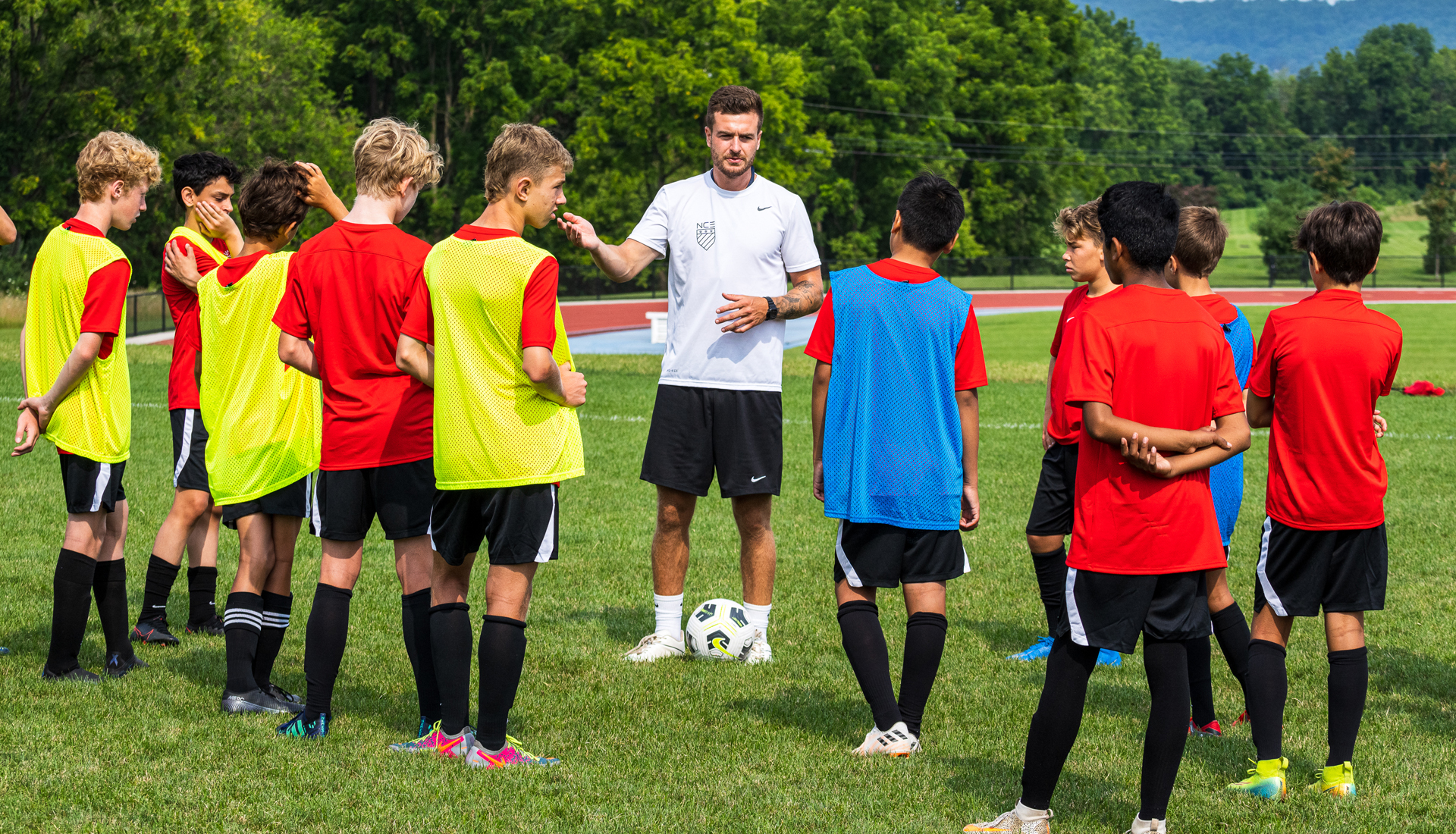 The players stay in luxurious accommodation and enjoy a stunning array of food and drink during break, lunch and dinner.
Our team are keen to educate the players about the importance of eating the right foods and the importance of remaining hydrated as they prepare their body to be in top condition.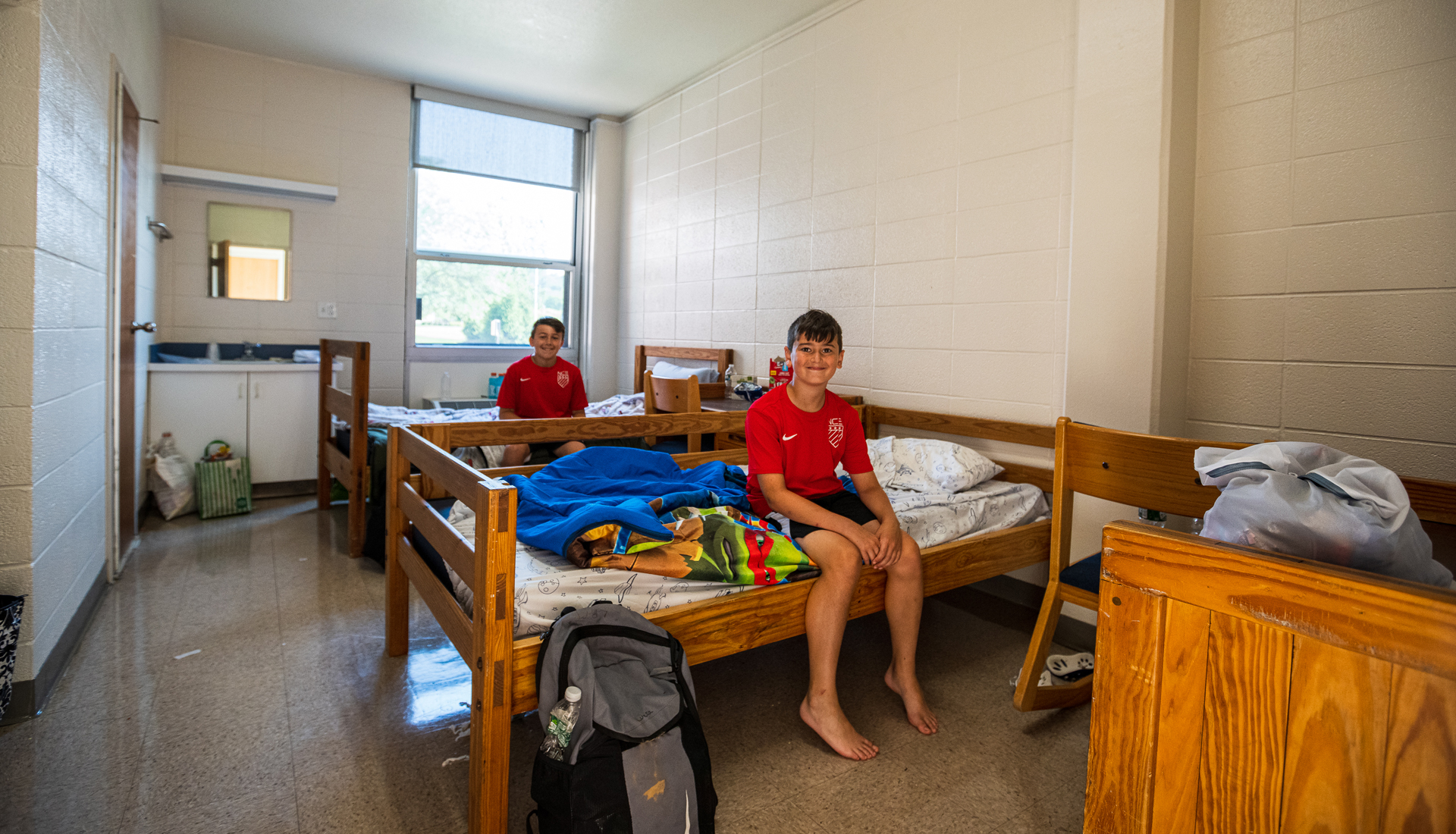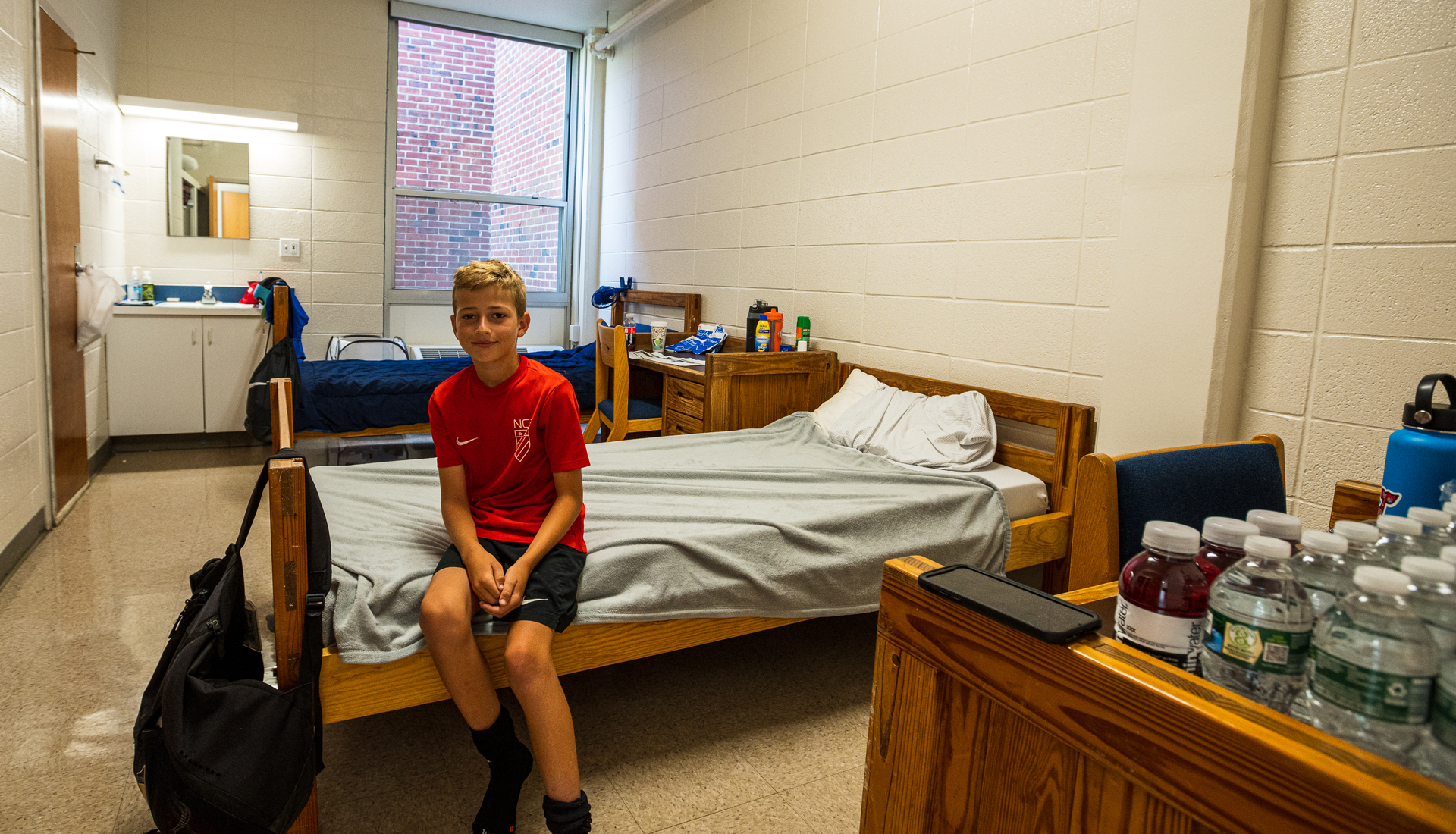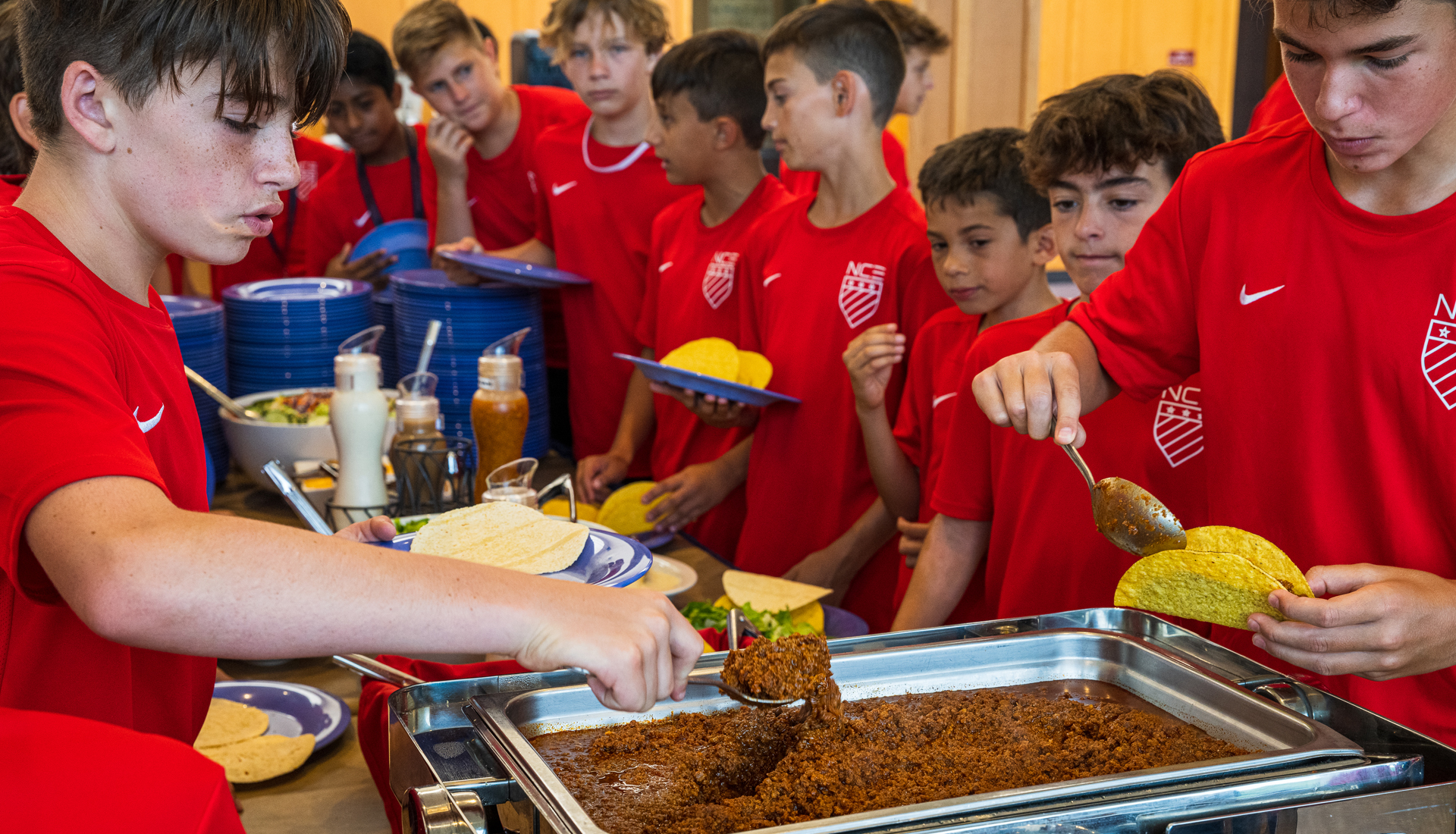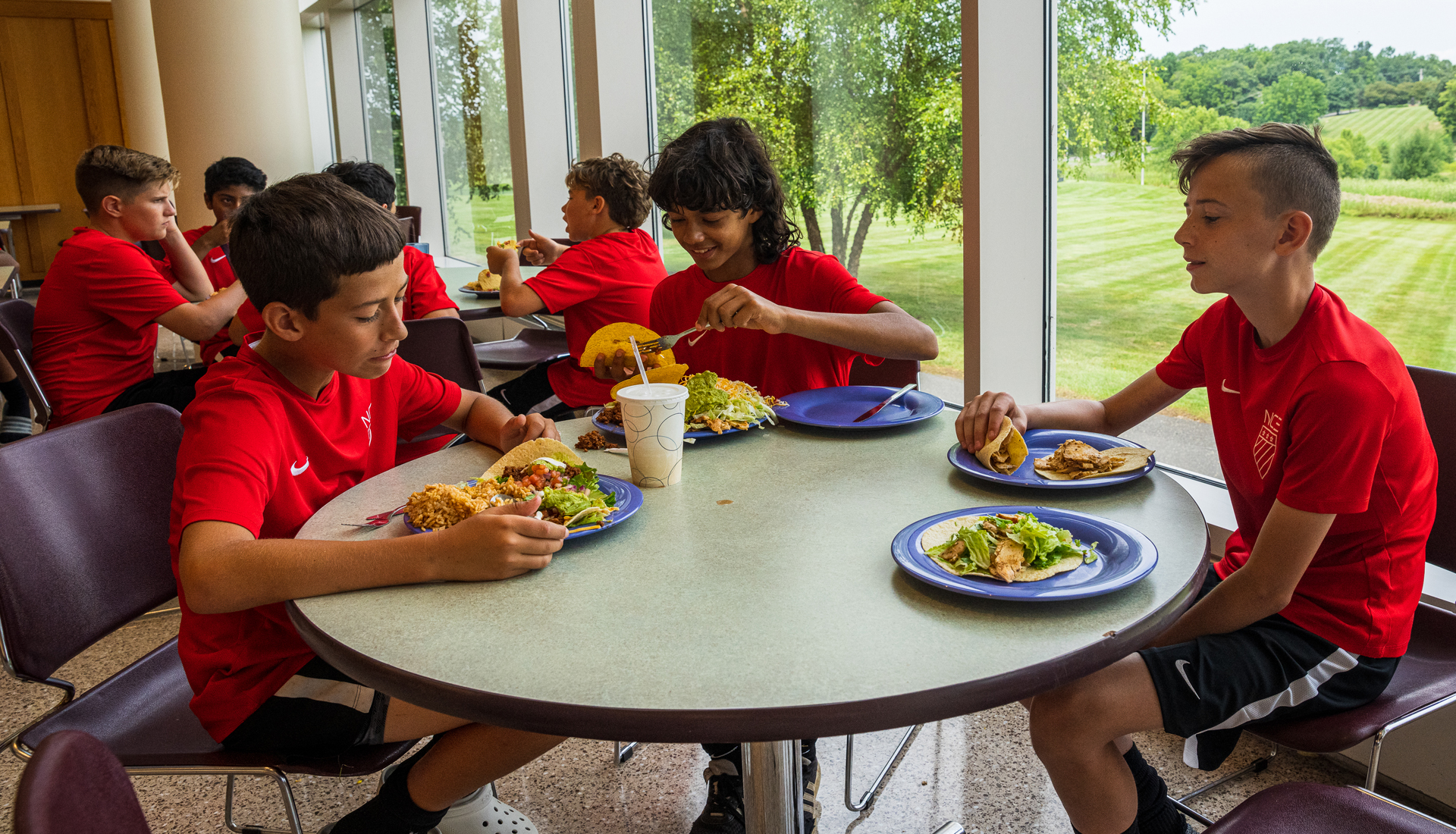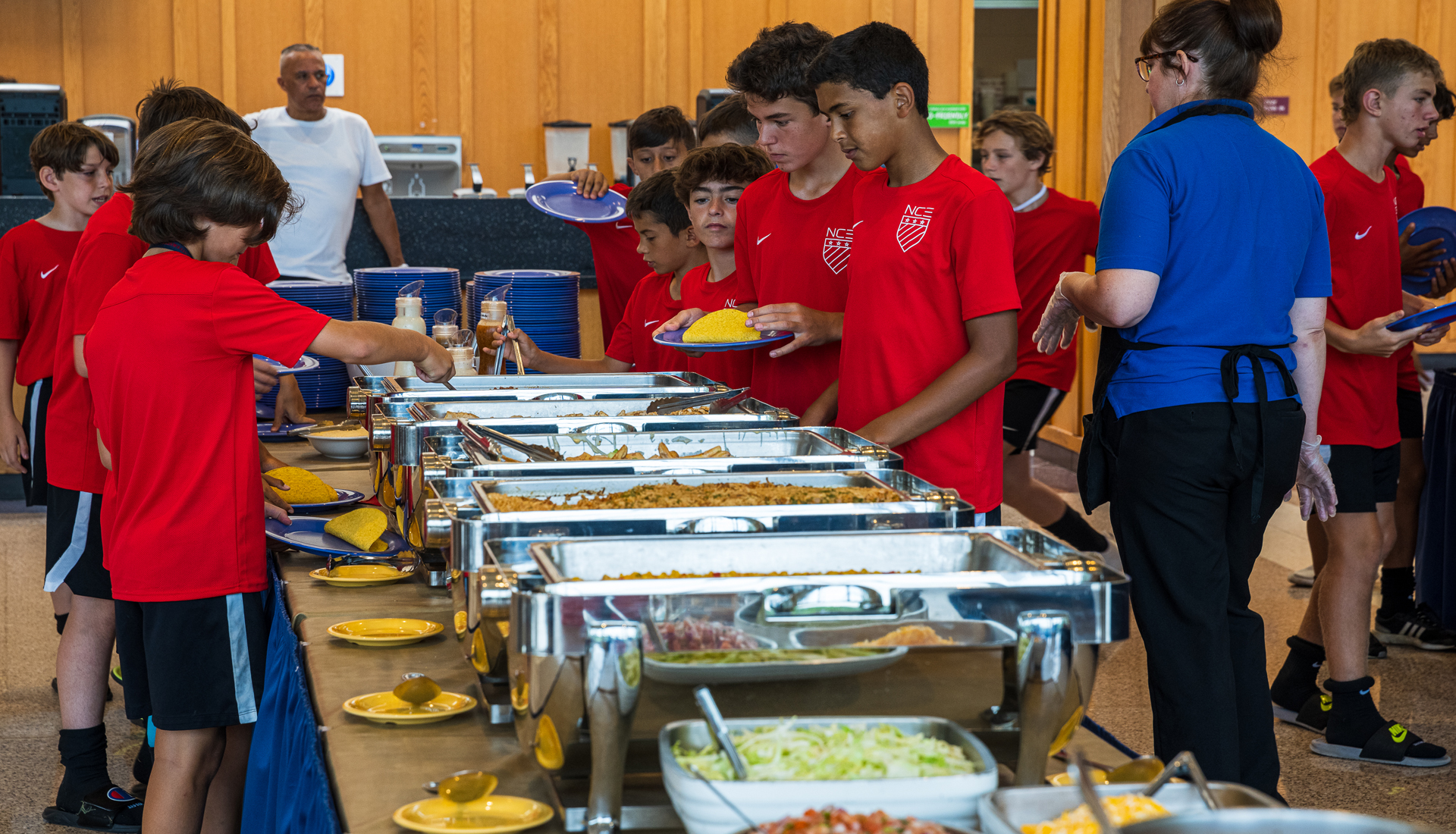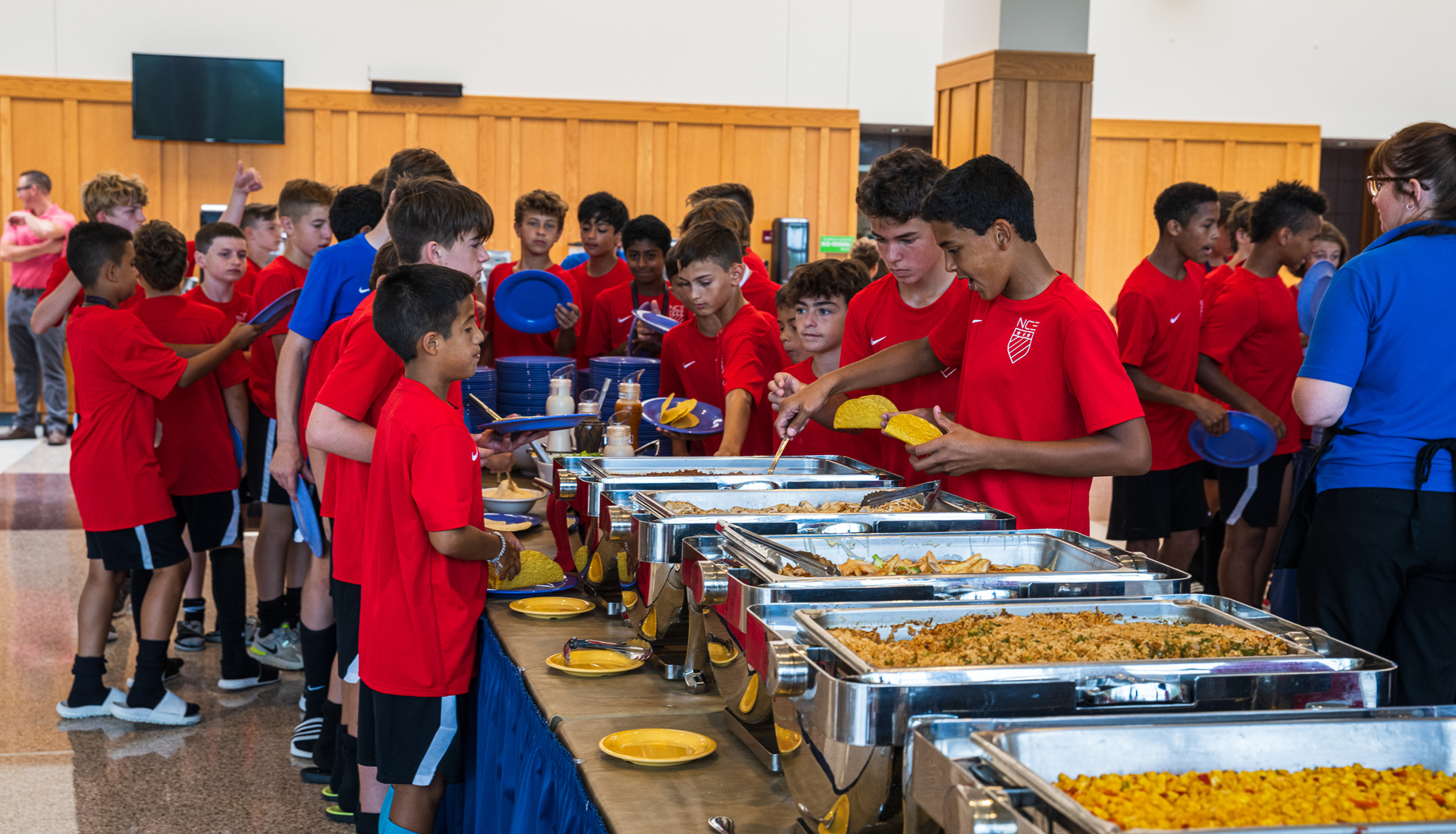 NCE Soccer operate specialist goalkeeping camps and outfield coaching and it provides an opportunity for players to really hone their skills, and a more focused approach their work.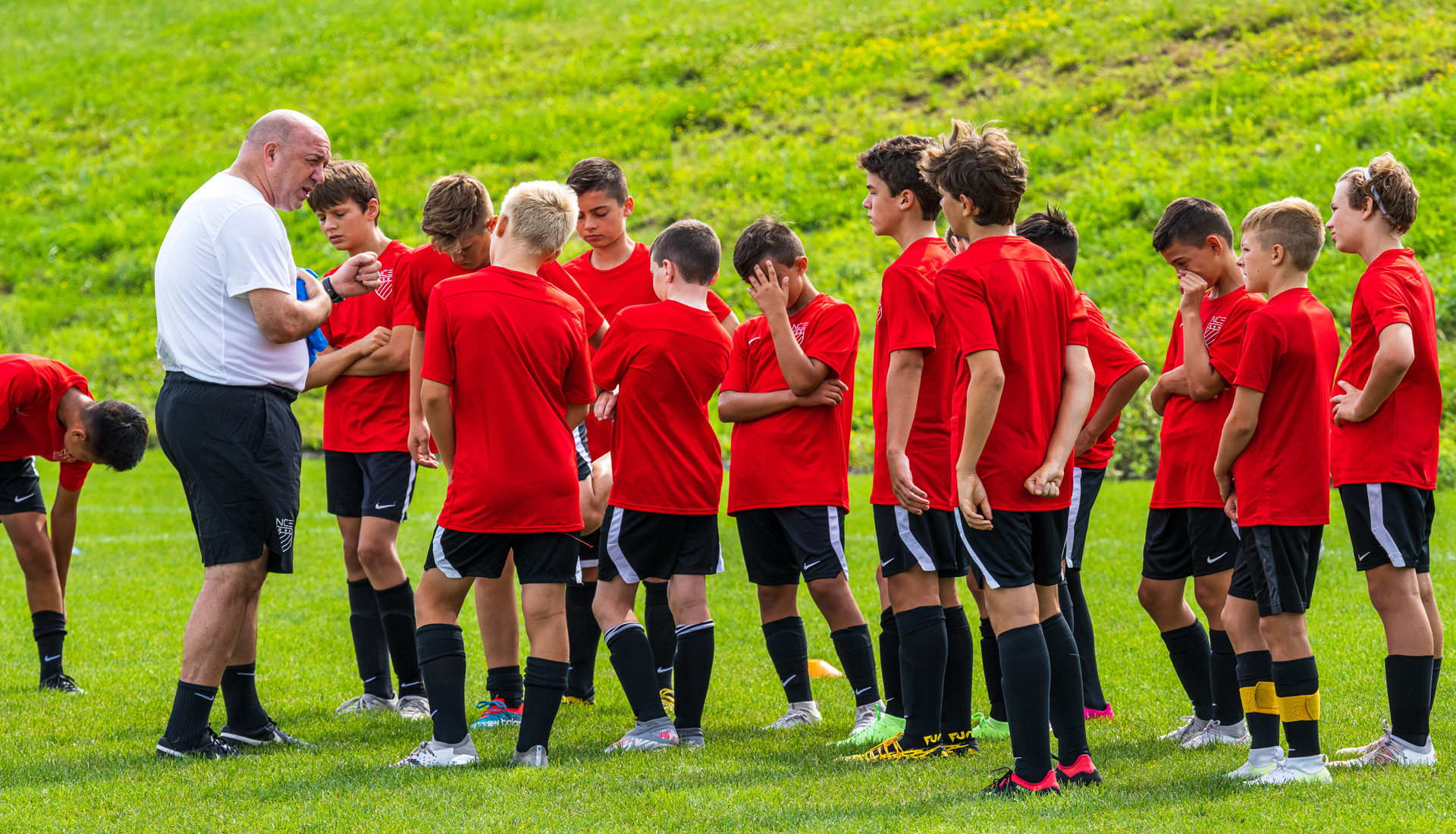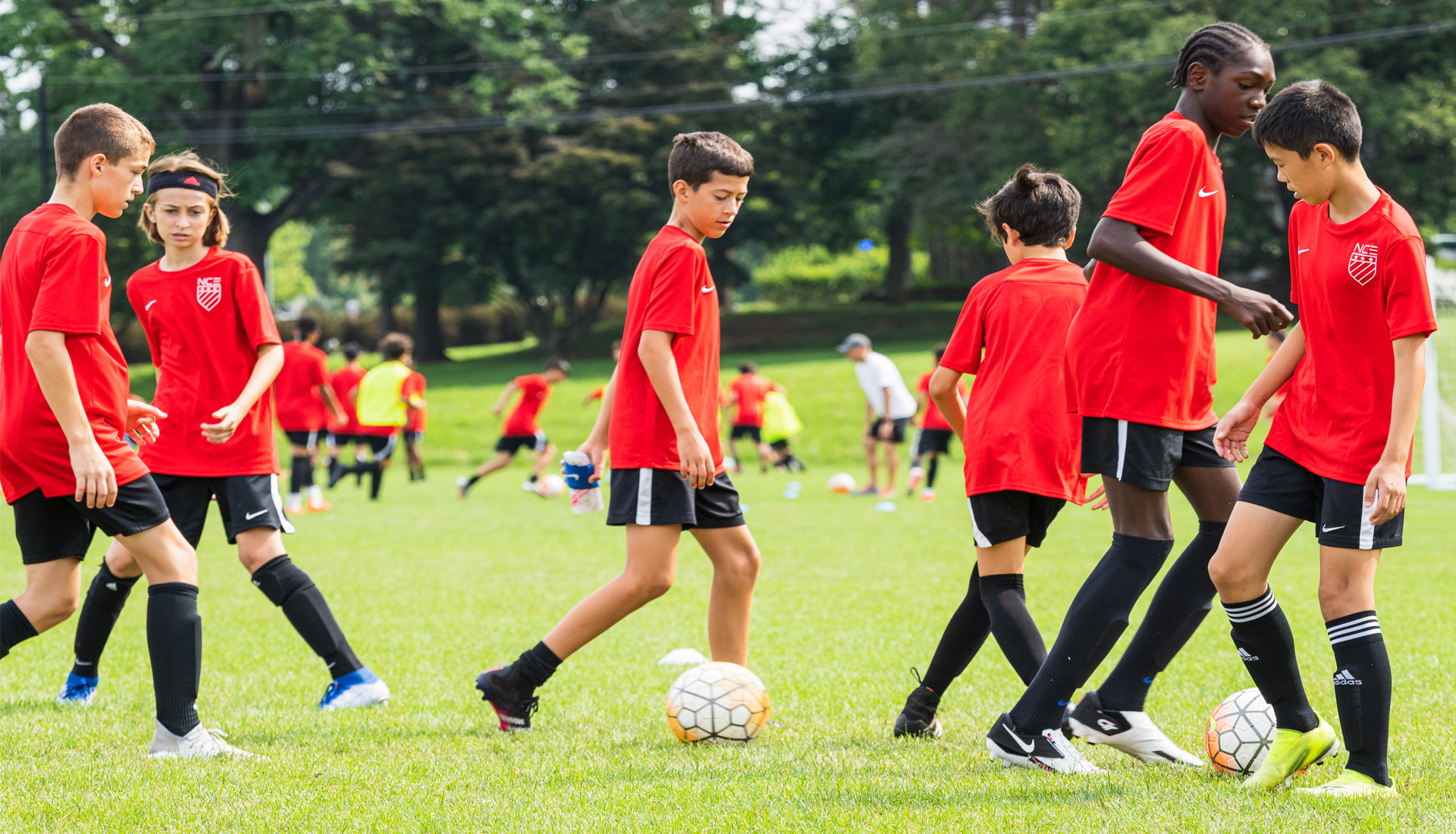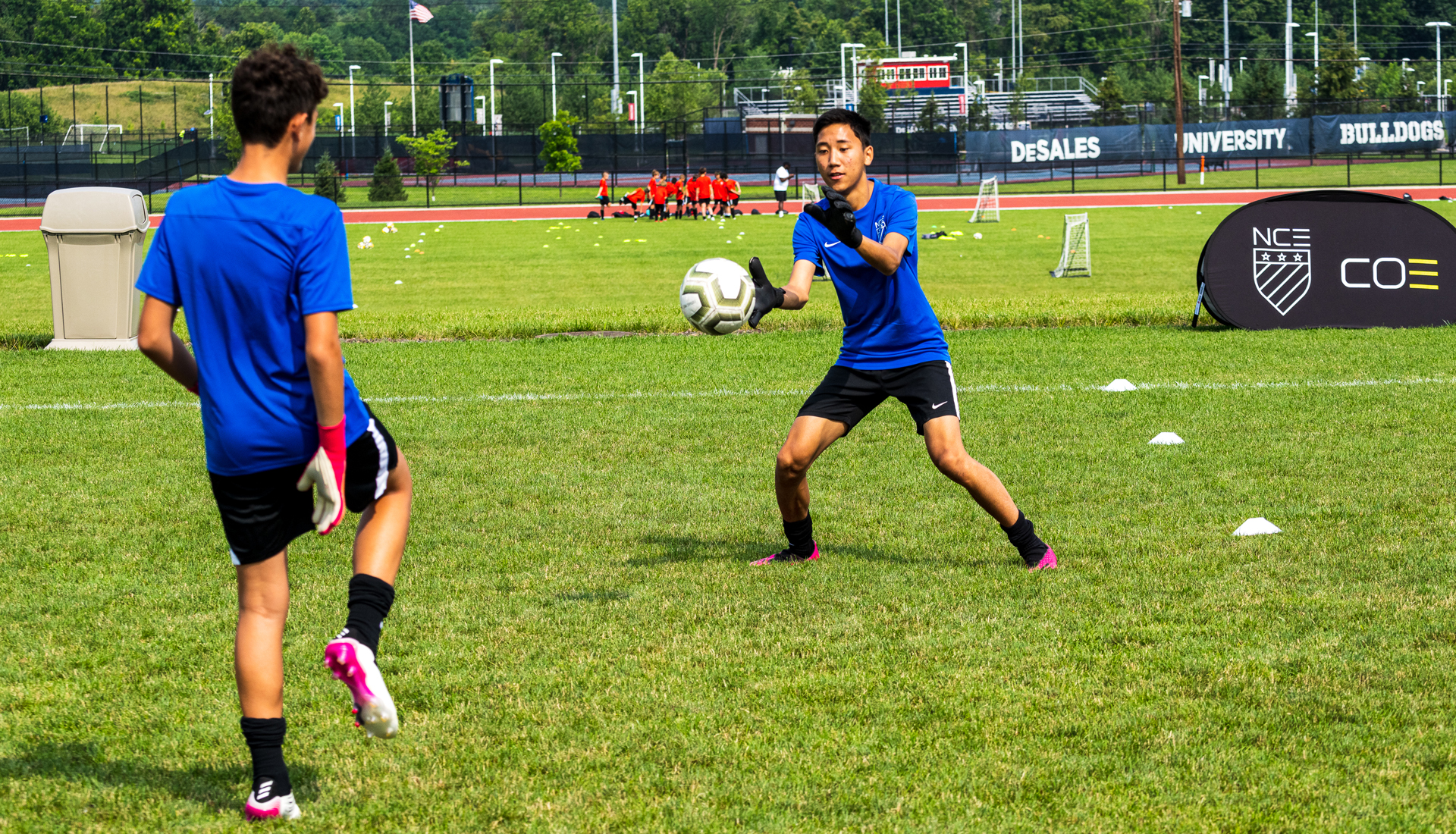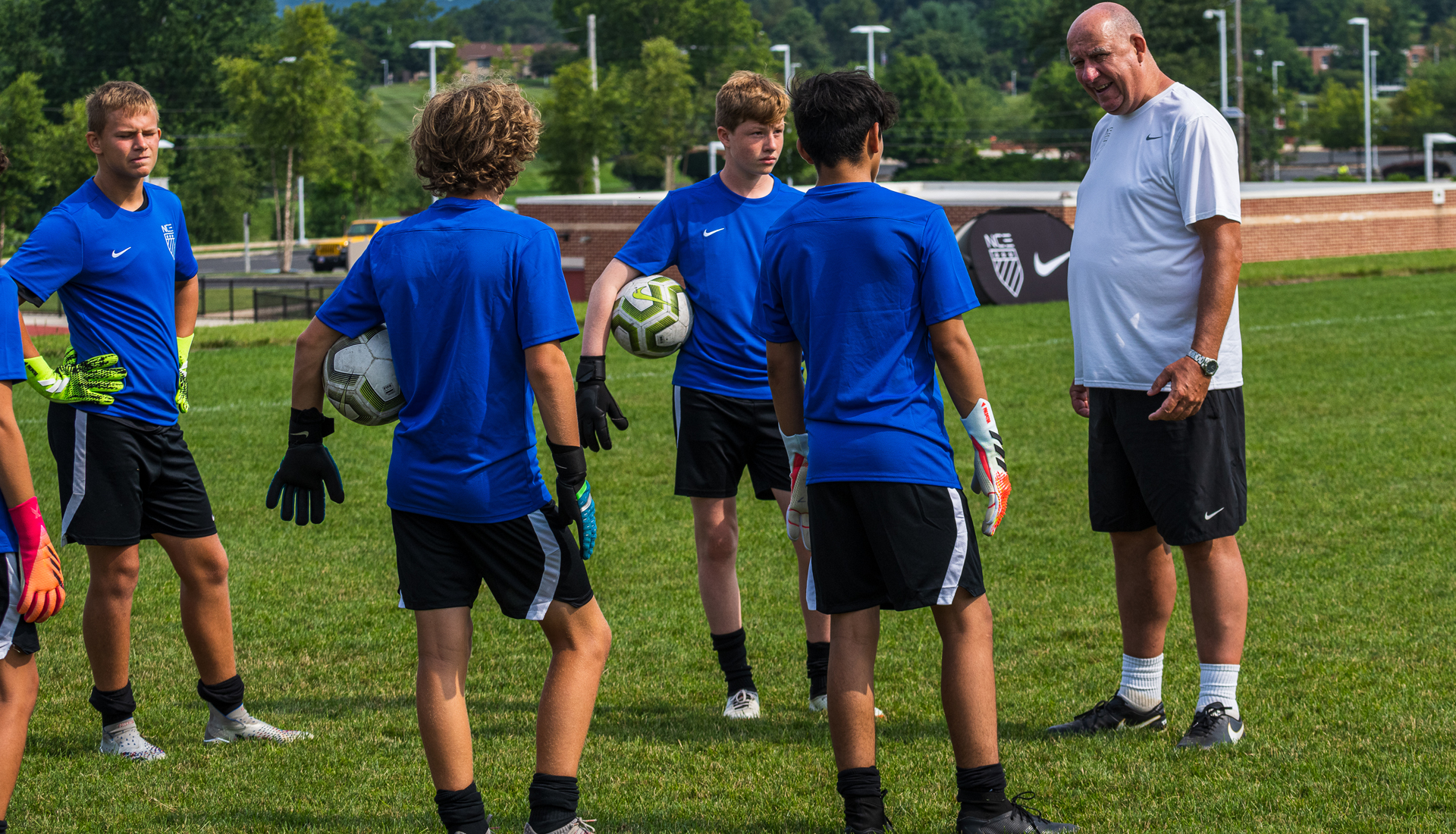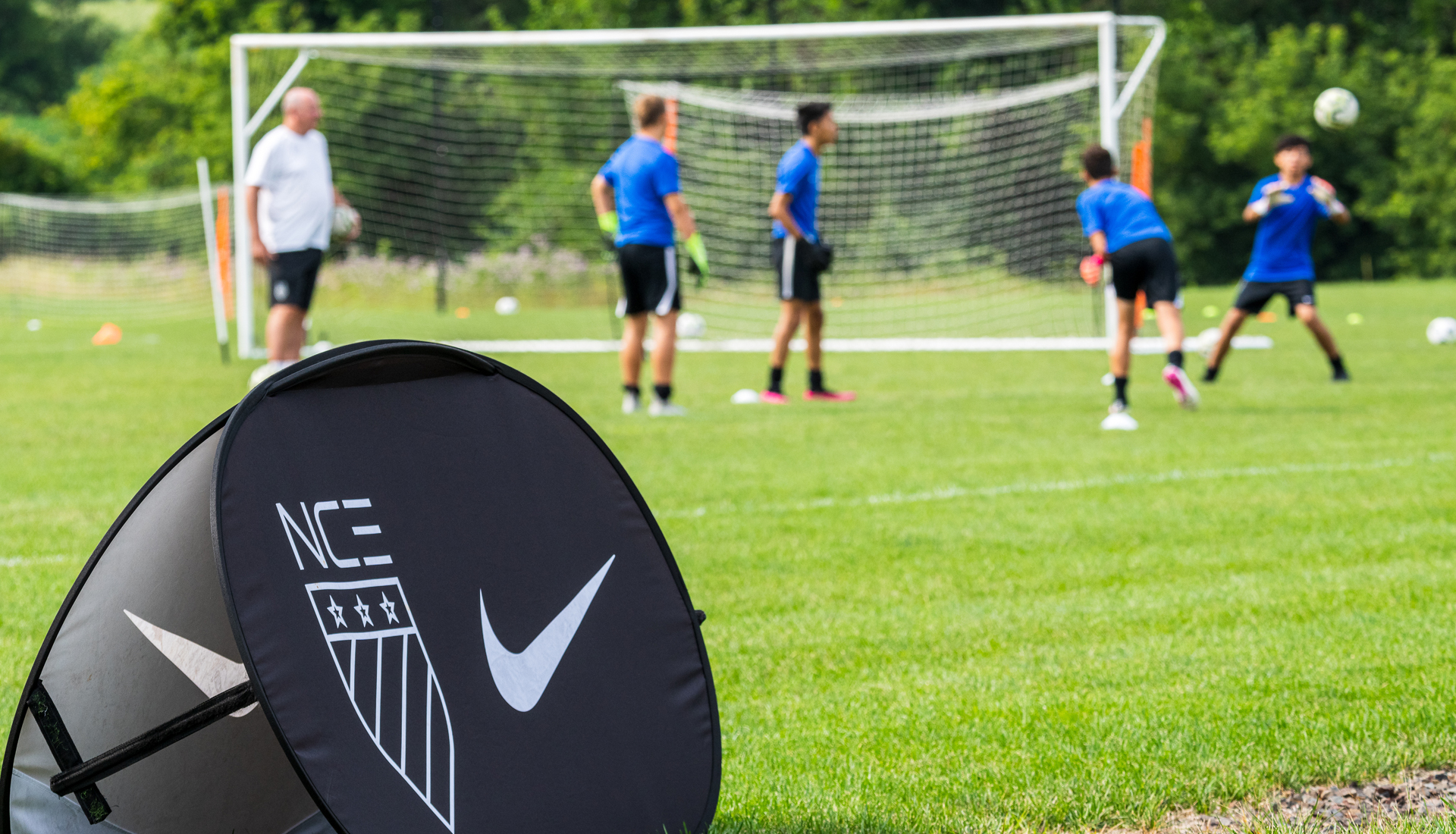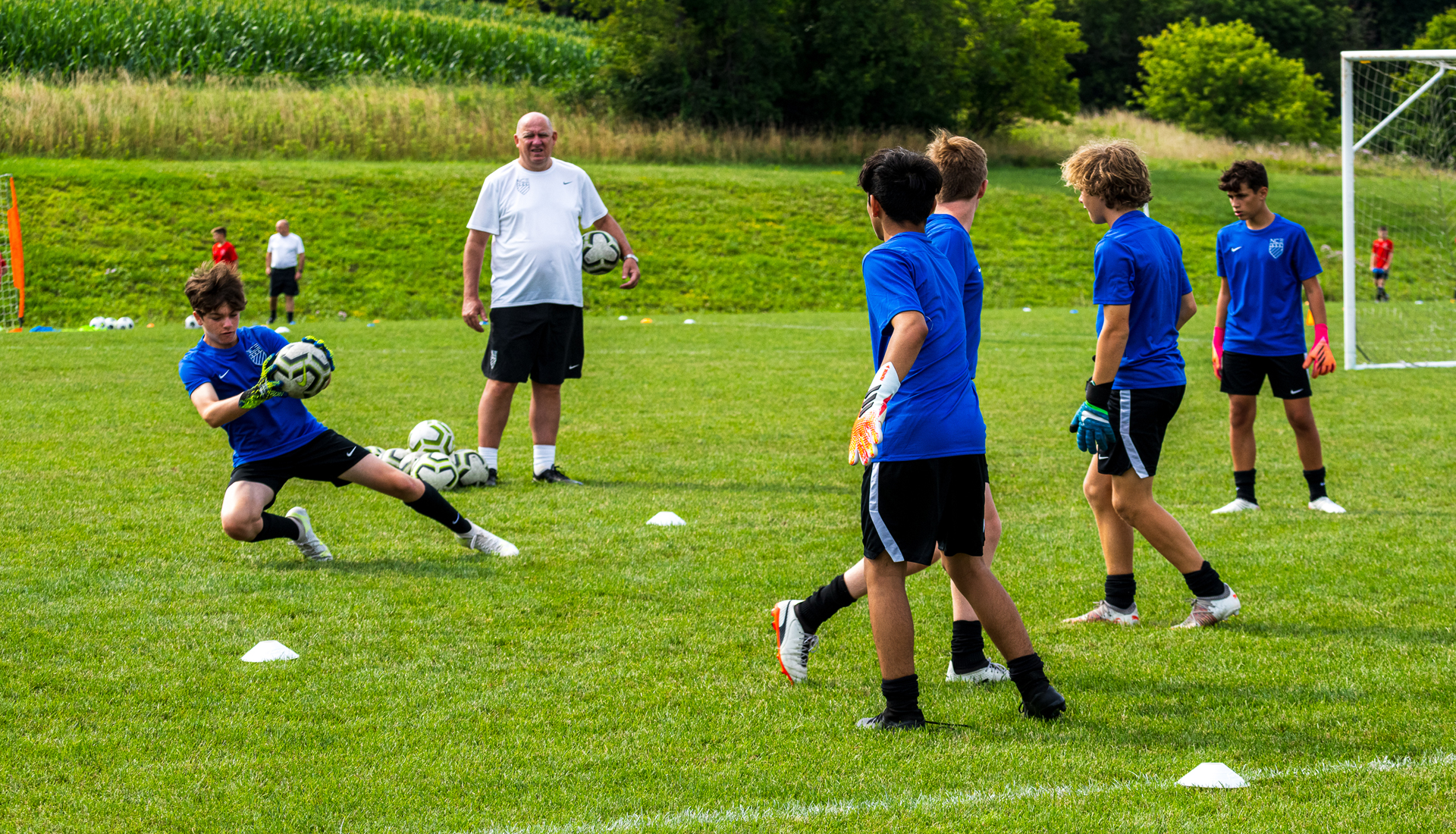 The players play competitive games in the evening before enjoying some down time in the dorms and common areas before lights out at 10pm every night, to prepare for another full gas NCE Soccer Day tomorrow.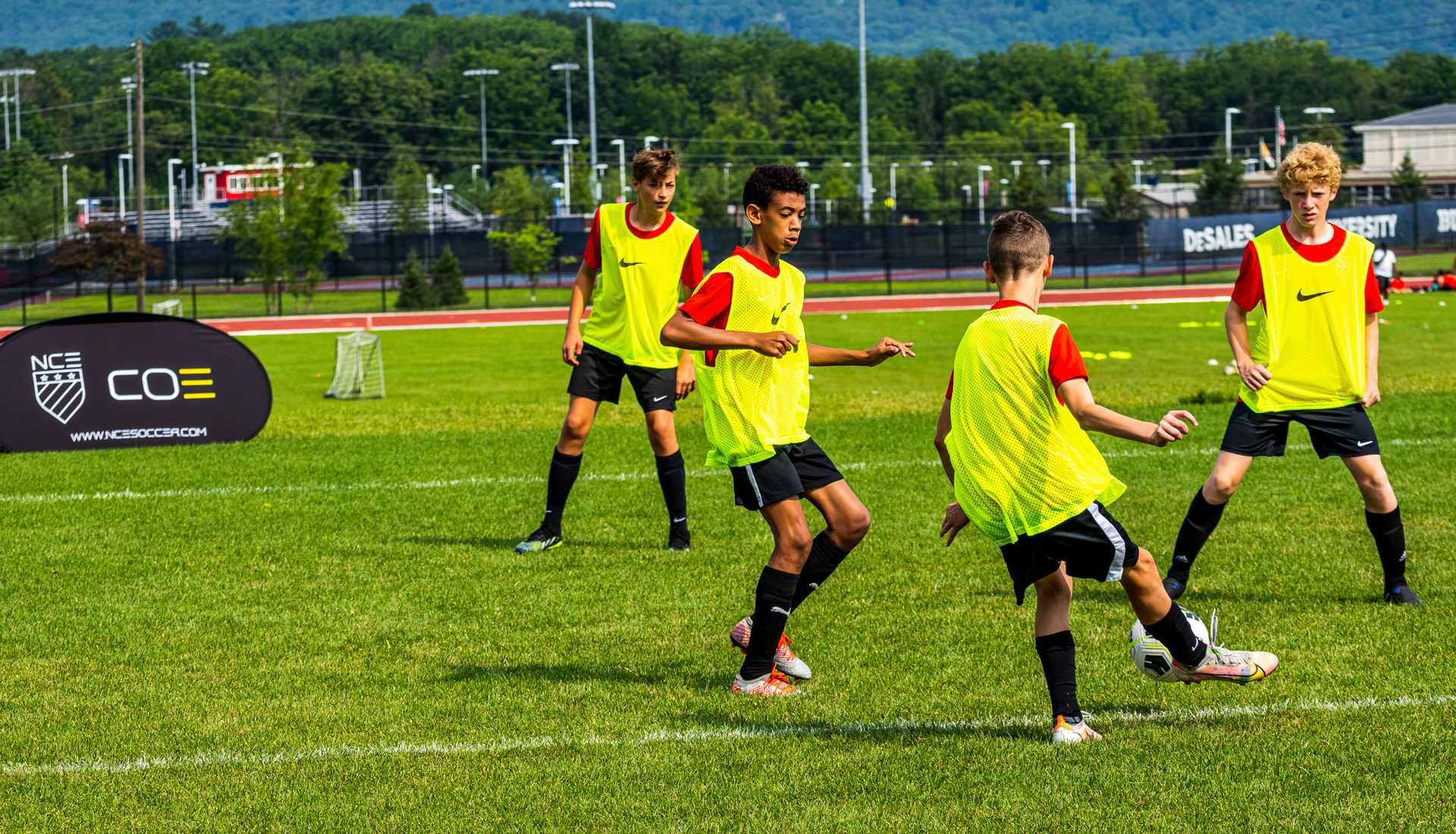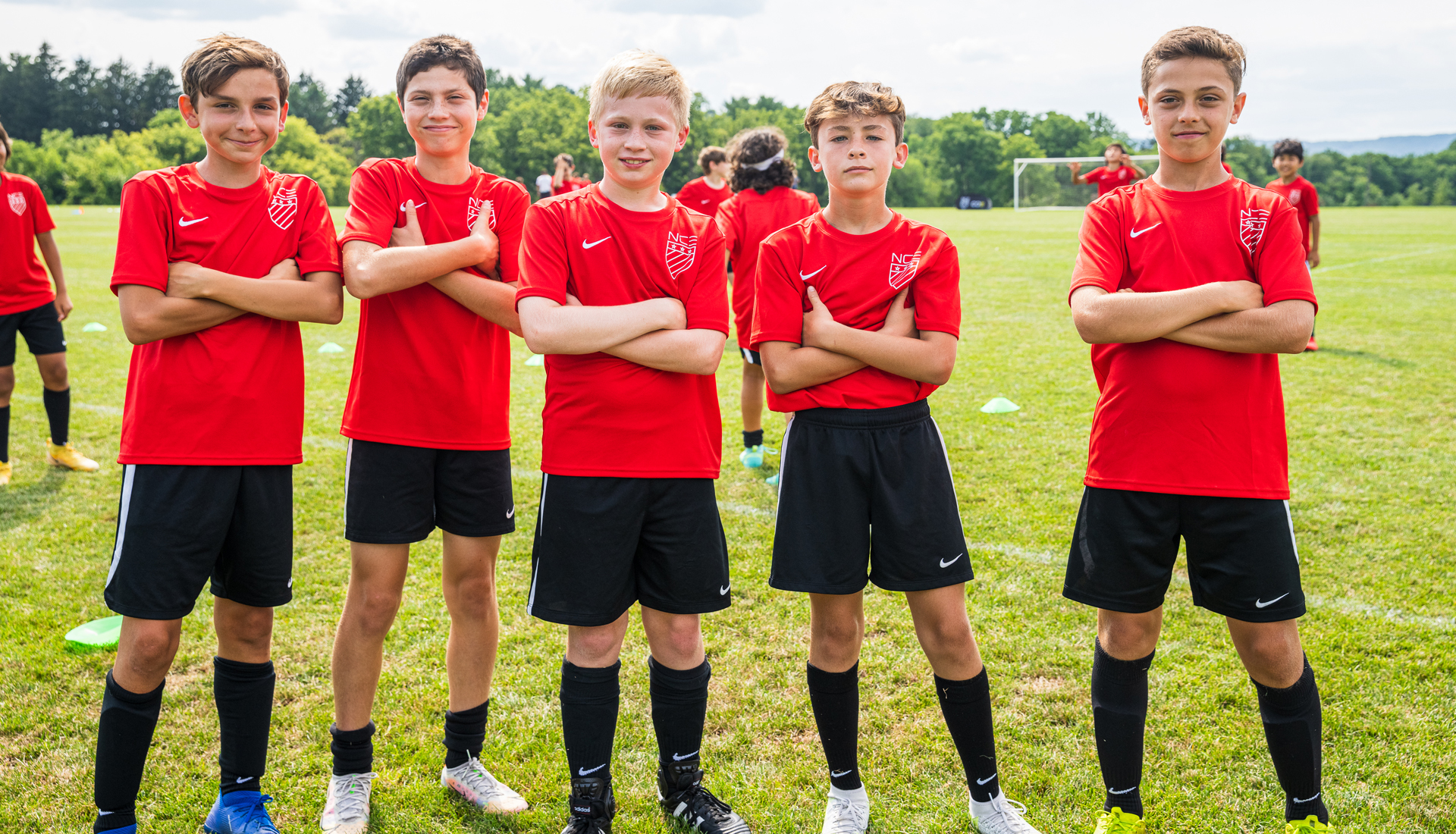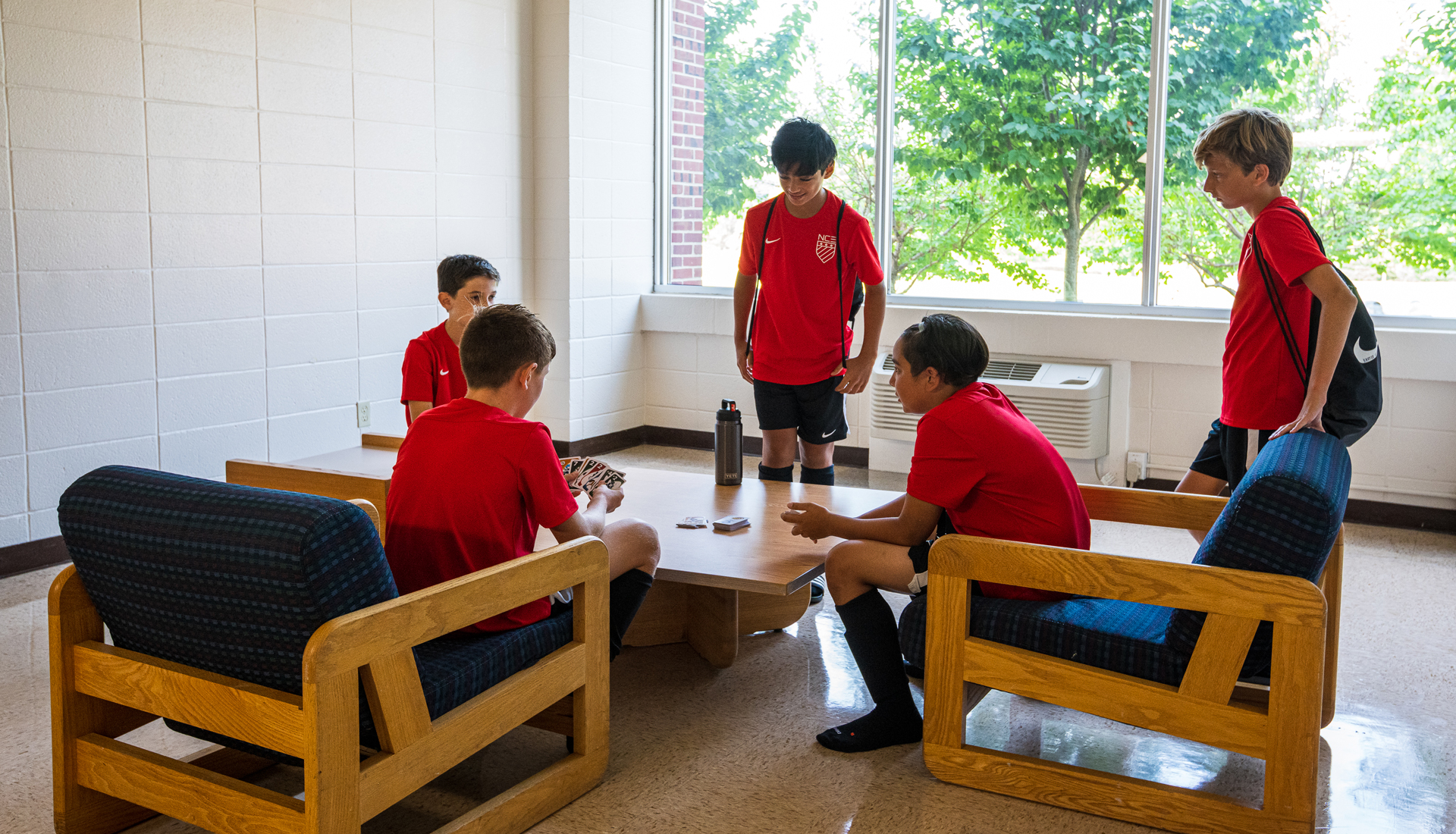 To get involved in the next NCE Soccer Residential players must be part of the COE Program and our Fall Program is now just three weeks away in some regions.
Next week, we will go behind the scenes at the Girls Camp and share some of their magnificent memories made in another fantastic week long camp.
We will be running specialist outfield and goalkeeping COE Program across the New York, North Atlantic and New England regions. For a full list of tryouts click this link.
* If you're new to NCE Soccer and would like to apply to attend our Fall Programming which launches in September please apply here.
* For media, interview requests or to discuss marketing opportunities please contact James Fletcher at Onside PR via this link
View Gallery