It's been quite the few months for former NCE Soccer star Maddie Krakower.
She completed her 11th and 12th Grades in the same School Year, committed to Maryland University, scored the best goal at the CONCAF Under 20 Championship Qualifiers and been called up to the Puerto Rico national team.
In fact, she didn't just commit to the University, she started seven months early and has been assigned the number ten shirt as the Terrapins take on Division One.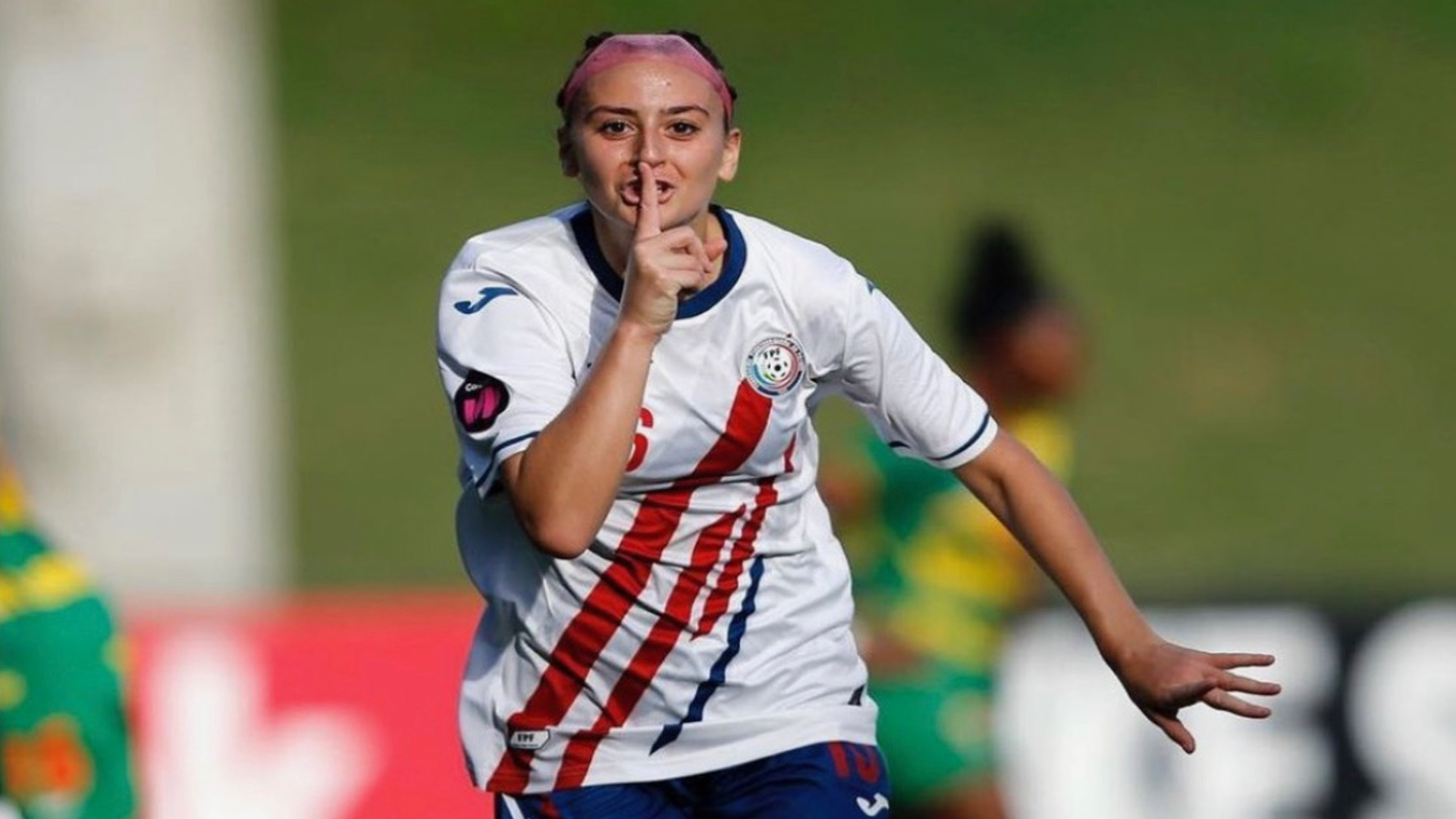 Today she flies to Santo Domingo to represent Puerto Rico in the U20 World Cup Qualifiers with Costa Rico, Mexico and the Dominican Republic.
"It has been an incredible few months and I hope it's just the start of things to come," Maddie explained.
"Playing in the U20 Qualifiers was an incredible experience and it was an honour that my goal against the Cayman Islands was voted goal of the tournament.
"It has all been a bit of a whirlwind as so much has happened but I can't tell you how proud I was to be called up to the national team.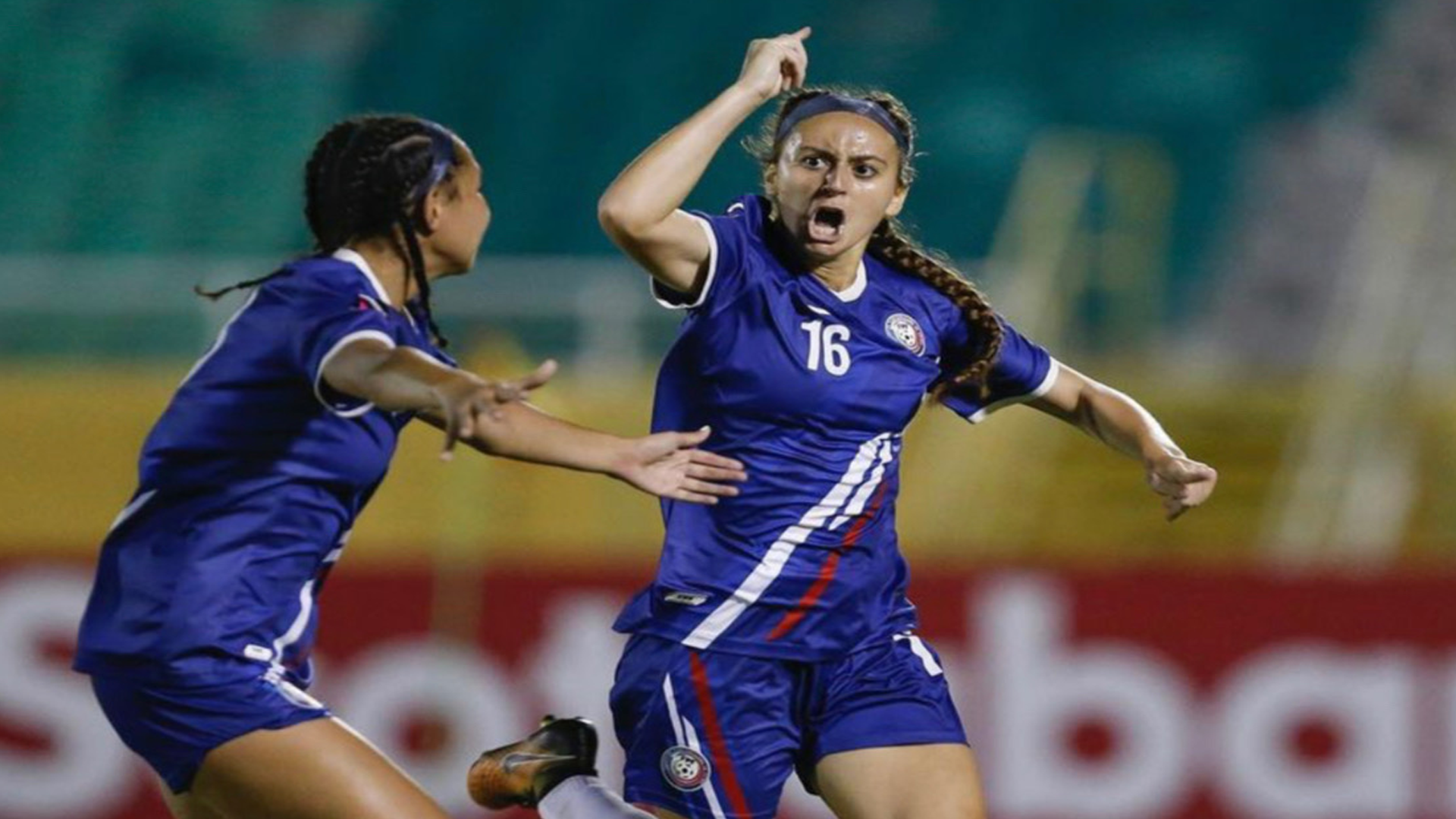 "Now I'm hoping to be involved in the World Cup qualifiers against Mexico, Costa Rico and the Dominican Republic.
"We fly out today and we will all be working hard to represent our nation."
Santo Domingo is approximately 1,640 miles as the crow flies from her home in Wayne, New Jersey.
But her journey, and the steps she has taken towards achieving her dream of making it as a pro soccer players, has been a million miles further.
Supported by her proud family, Dad Jason, Mom Lynette and sister Taylor, she has worked her socks off to fast track her soccer career.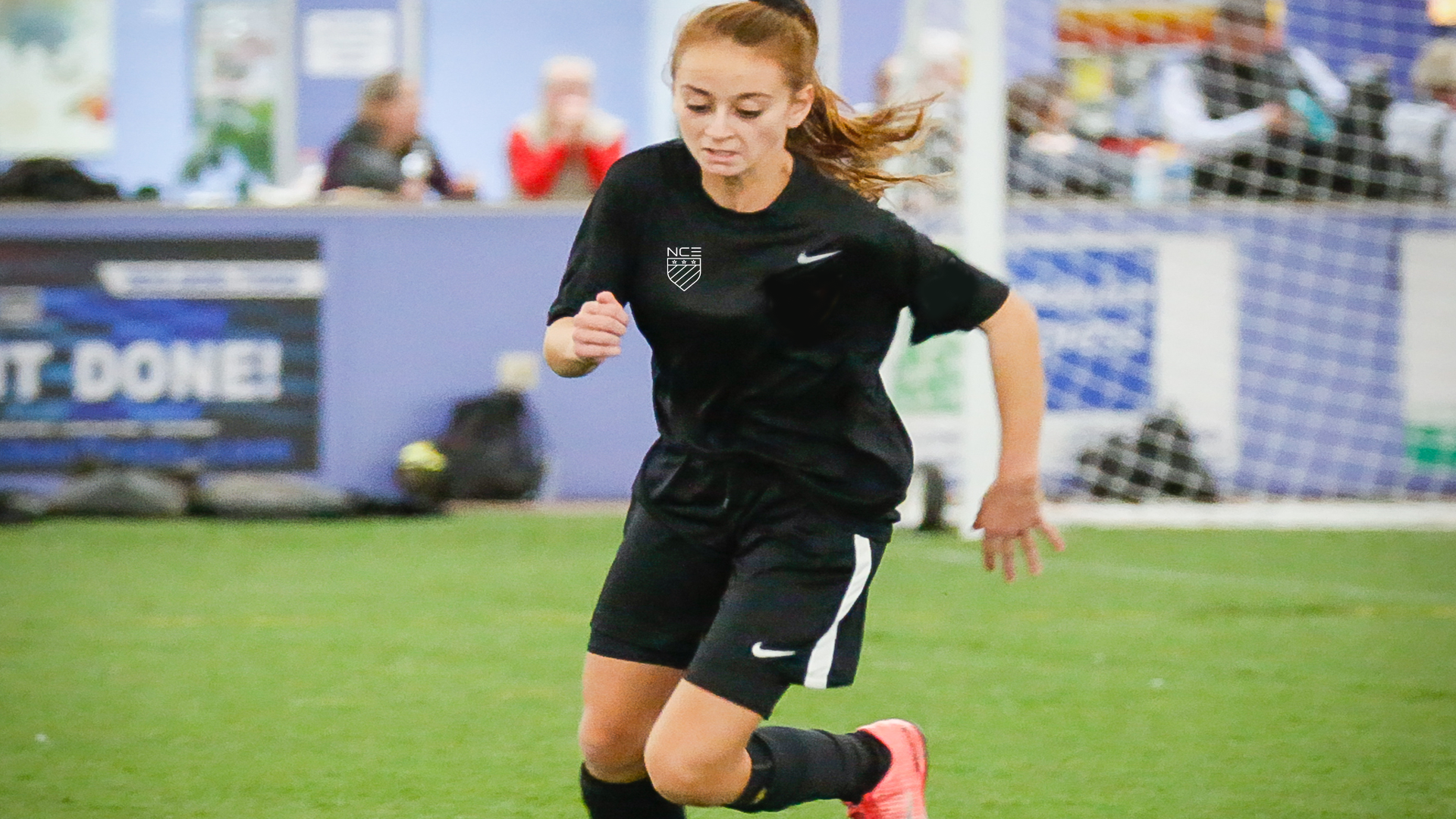 Proud father Jason explains: "Maddie started playing soccer in Wayne with the Wayne Soccer Club. She was soccer crazy and was playing  up two years at when she was seven.
"She played there until she was 11 before moving onto the NJ Stallions where her coach Shawn Cryer made a huge impact on her before she moved to Cedar Stars Academy Monmouth aged 12 where she played in the US Development Academy, playing u17 at the age of 13-years.
"Maddie is indebted to her coach of four years at Monmouth, Andrew Giallombardo, who had a huge impact in her life. He made her realise her potential and was hugely influential.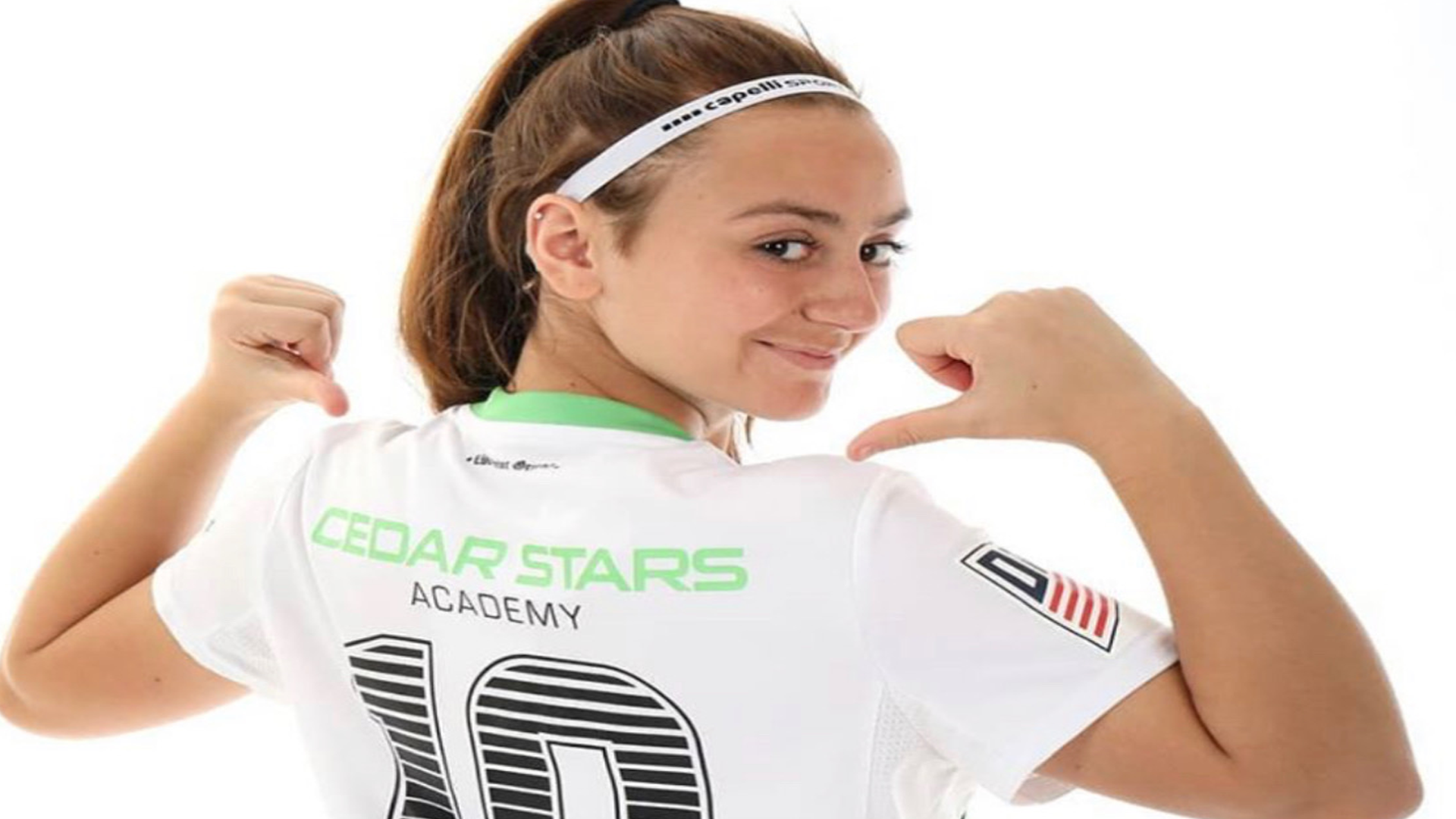 "She wanted to maximize her potential and joined NCE Soccer for supplementary programming, dedicating herself to improving and being the best she could be and has never stopped working hard."
Maddie was just 10-years-old when she decided he wanted to become a professional soccer player.
She committed herself to her craft and joined NCE Soccer for supplementary coaching, training weekly with top players and participating in NCE Soccer Showcase events.
"I am determined to give it my all and being called-up for my country and securing my place at Maryland suggests the hard work is paying off," Maddie added.
"I believe if you work hard enough you can achieve your dreams. This is only the start of my soccer journey but I never stopped believing it could be possible and now the hard work really begins.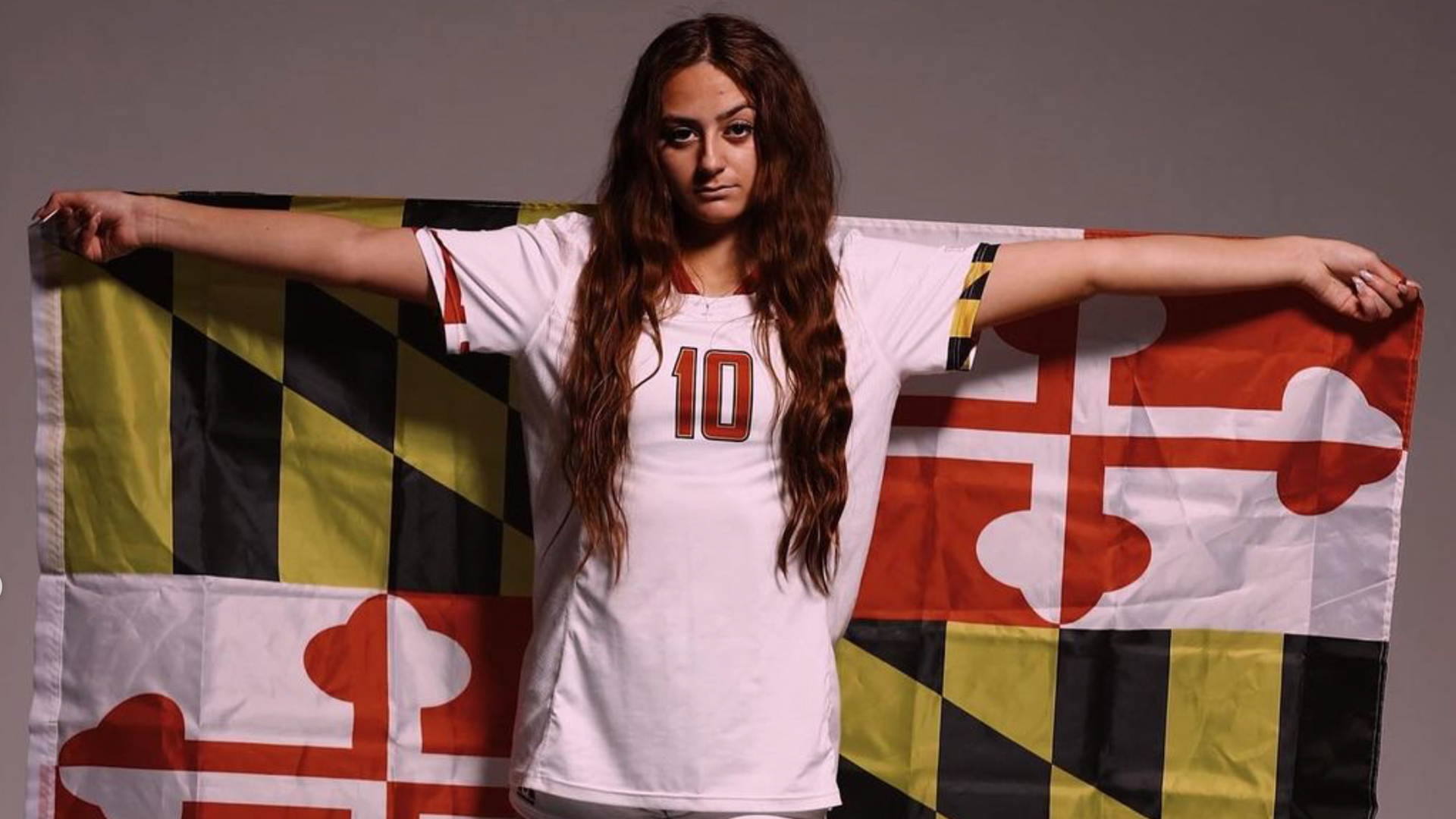 "I'd like to thank all of my coaches for their hard work and faith in me, they helped me become the player I am.
"The sessions with NCE Soccer have certainly improved me as a player. Training with top class players week-in, week-out and learning from elite coaches helped my progression no doubt.
"There is a level that you daren't not hit, you simply have to work harder and harder if you want to progress and it's helped me realise that."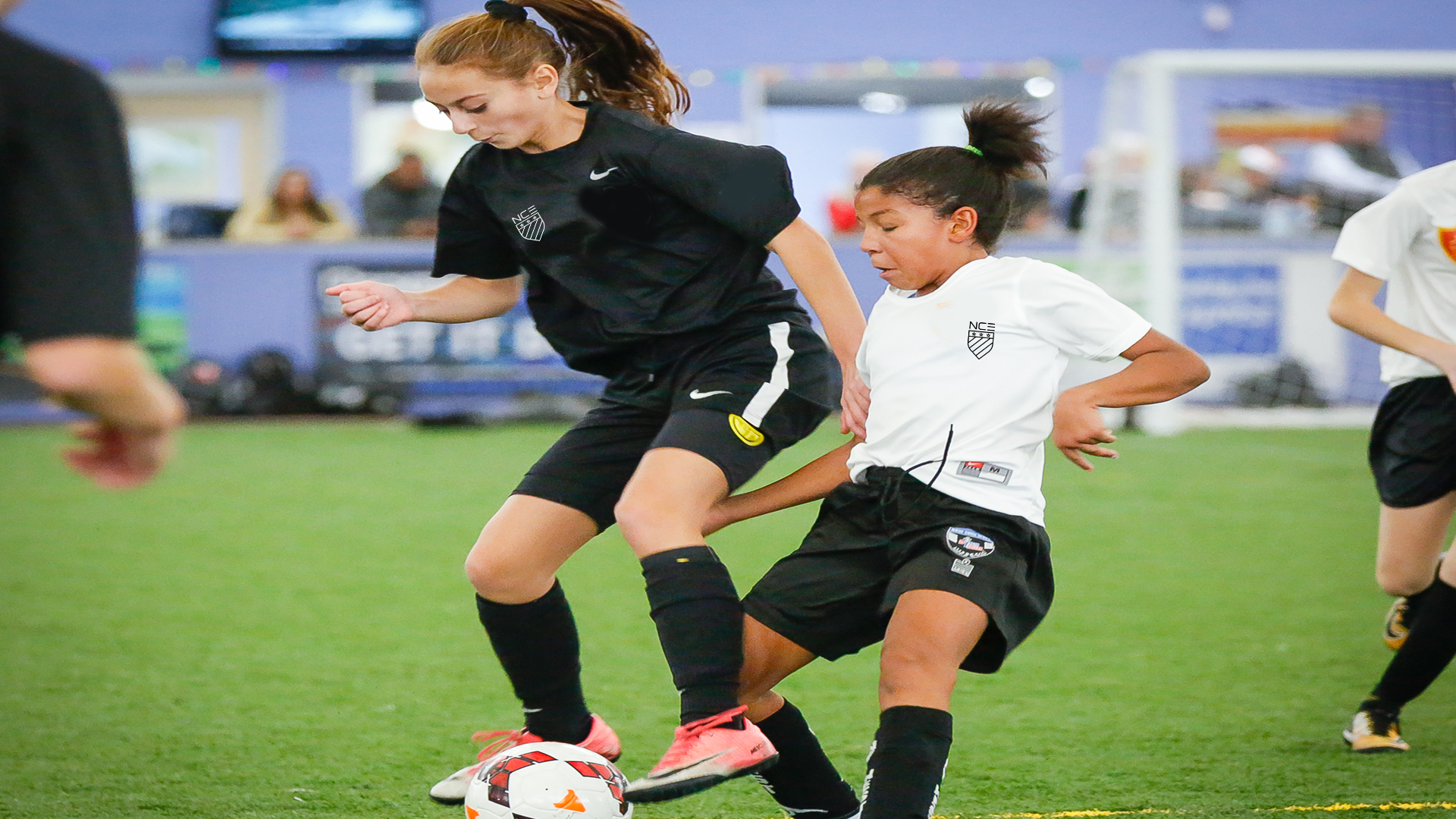 Her performances were not lost on the Puerto Rico Football Association. They had monitored Maddie's progress with the USA National team over five years and made their move in 2022, calling her up to play in the U20 CONCACAF World Qualifiers.
She actually played for the U17s and finished as top scorer as the team finished fourth and now she finds herself in the Women's first team at a World Cup Qualifier, following a successful campaign with the U20s CONCACAF Qualifiers, with her winner against the Cayman Island voted the tournaments top goal.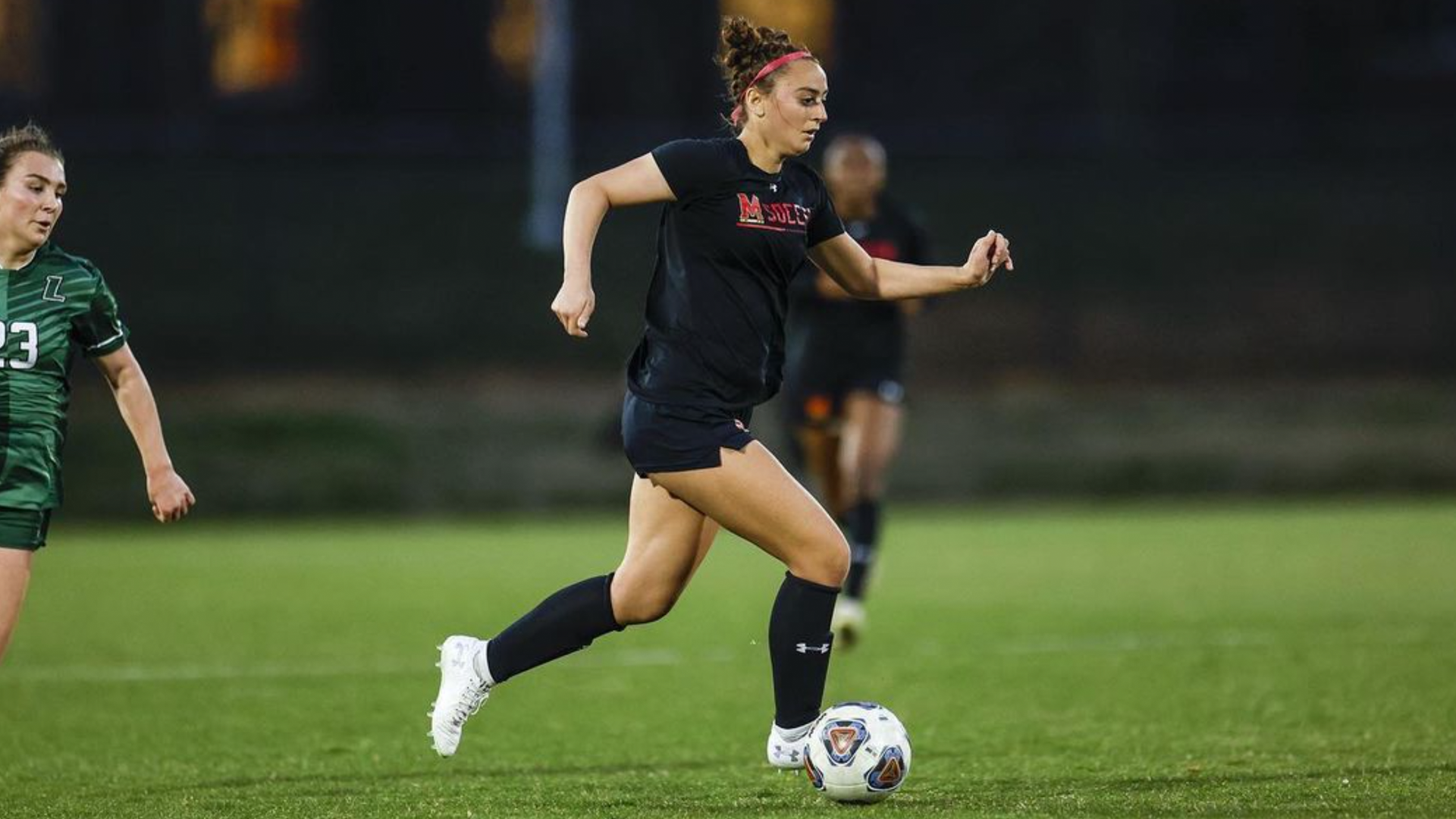 There were naturally a flurry of top College Coaches hoping to secure Maddie's signature for University but she really only had one target: the University of Maryland.
Maddie completed the 11th Grade add 12th Grade (Junior and Senior  Year of Hight School) in the same school year and considered her options but her mind was made up and, after enjoying a couple of months break, joined the College in Mid-January rather than the anticipated August.
She added:  "I was delighted to commit to Maryland, I knew as soon as I spoke to head coach Meg Ryan Nemzer that this was the place for me and the University itself is fabulous.
"I was lucky enough that I had numerous scholarship offers from Division 1 Schools but I knew Maryland was for me.
"I've been lucky enough to join them early having completed my 11th and 12th Grade in the same school year and it has been amazing.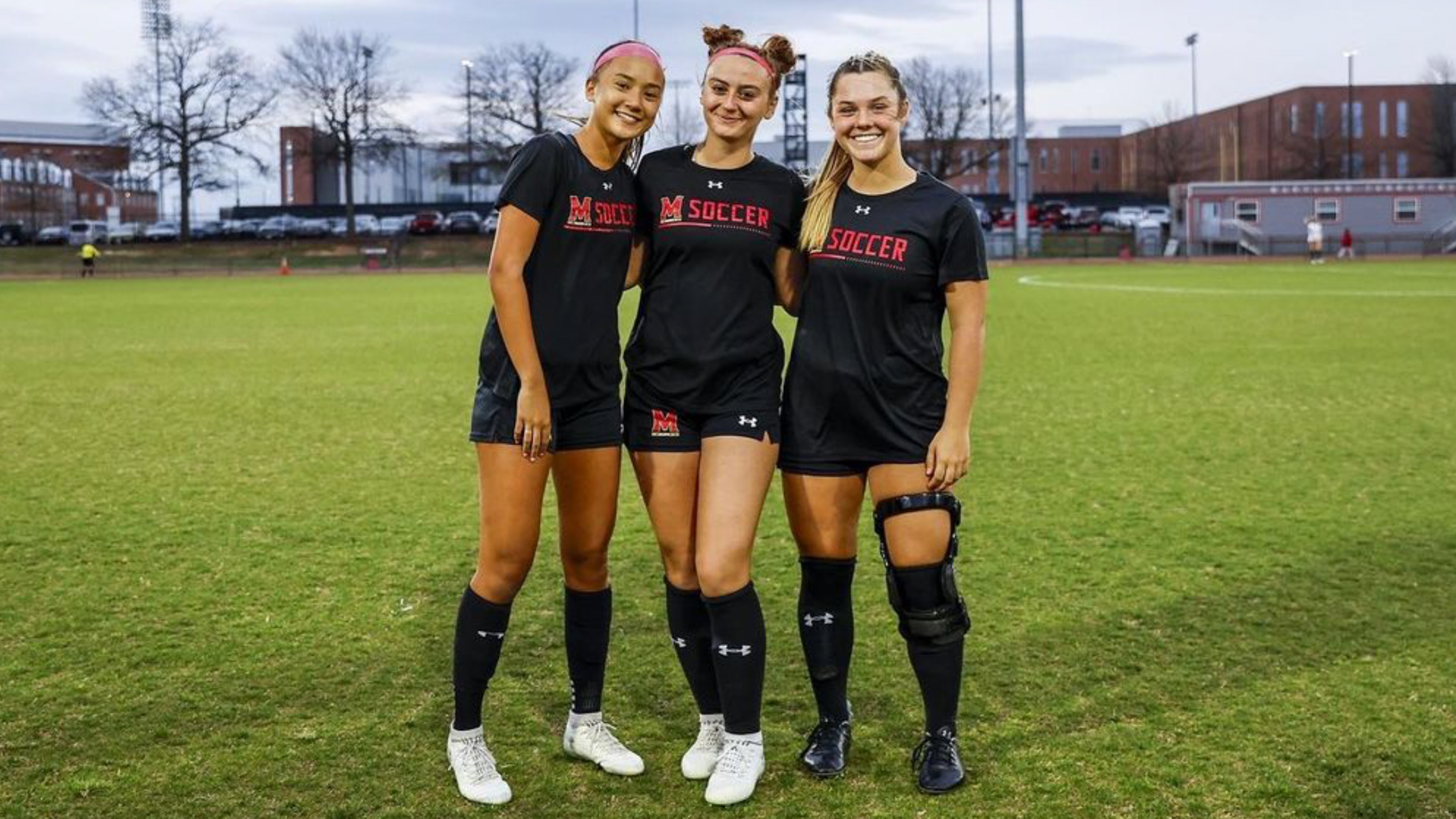 "I'm hoping my experience here, and with the National Team, helps me to one day turn professional. That has been my dream since I was 10-years-old.
"I know it is tough and very few players make it but I am prepared to give it my everything, to make the sacrifices required and give it my all.
"Longer term I want to stay involved in the game and I think I'd like to be a College Coach but for now I have eyes only on my playing career – starting with the World Cup Qualifiers."
Images courtesy of Jason Krakower
* Follow in Maddie's footsteps and join NCE Soccer Programming. Programming continues throughout the summer at venues across the US. Click her to apply to join the Program and learn more about you can maximize your potential.
View Goals Of Tournament l v Caymen Islands (and three of Se-Hanna Mars)