So far so good. Emma Gregorski has an ambitious set of targets but, with NCE Soccer's help, is well on the way to achieving her dreams.
Emma has always wanted to play at Loomis Chaffee School. Her goal is to play Division 1 College Soccer.
And, thanks to a bit of help from NCE Soccer, she can chalk off the first target this Fall.
Emma will begin studying at Loomis Chaffee Prep School in Windsor, CT after being spotted playing in an NCE Soccer Winter Showcase event.
Loomis Chaffee is one of America's top boarding schools, ranked 13 out 399 boarding schools and 45 out of 4,260 Best Private High Schools in America according to NICHE.
Emma secured one of the few spots that are available every year for incoming freshman, from a staggering 2,500+ applications, and her family has no doubts that NCE played a huge role in her break.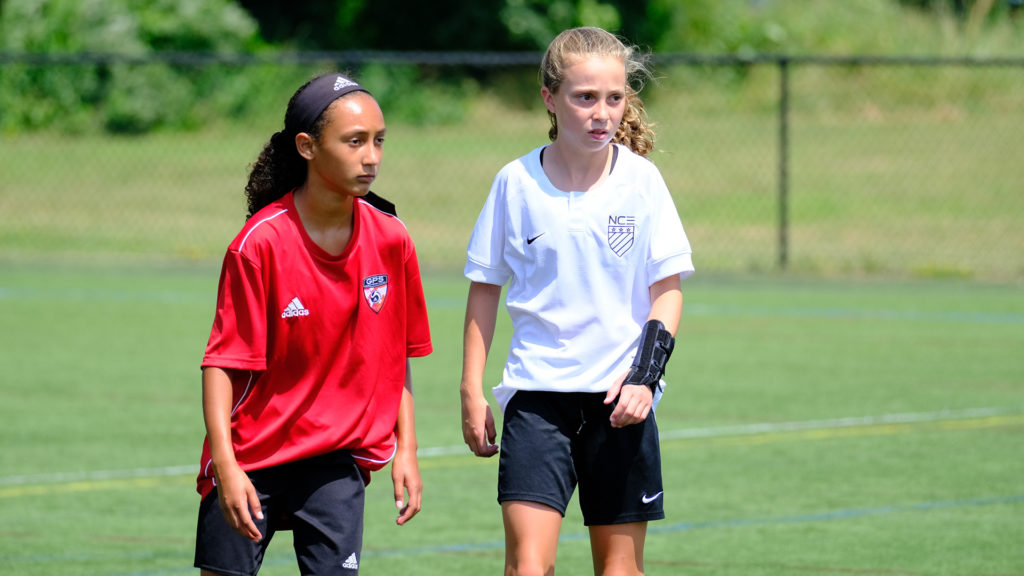 Winter Showcase
Dad Ted explained; "Emma has been a participant of NCE for the past five years. As part of this program, NCE offers Showcase events, which Coach Curtis invites target players to.
"At one of these showcase tournaments Coach Curtis invited Linda Hathorn (Head Girls Soccer Coach at Loomis Chaffee) to come watch the girls and the program.
"It was through this tournament that Emma was introduced to Coach Hathorn and the relationship grew. With Linda's support and guidance Emma applied to Loomis, was granted acceptance and will attend there, starting in the fall of 2021."
Emma, said: "I fell in love with Loomis Chaffee when I first attended a futsal camp there when I was very young, I thought it was an amazing place.
"I always hoped I'd be able to return there to study and pursue my soccer as their facilities are first class.
"Now it's fantastic to think I will achieve my dream and I can't wait to get started."
The Showcase events organised by NCE Soccer allow coaches and scouts from top schools and Universities to watch players play and train, and also provides opportunities for the players and their families to interact.
The Gregorski family have little doubt that the Showcase event, and the influence of Coach Curtis, were instrumental in securing Emma's placing at Loomis.
Ted, added: "The Showcases are a terrific opportunity for NCE players to be spotted. Certainly it was for us as we were introduced to Linda and Loomis Chaffee.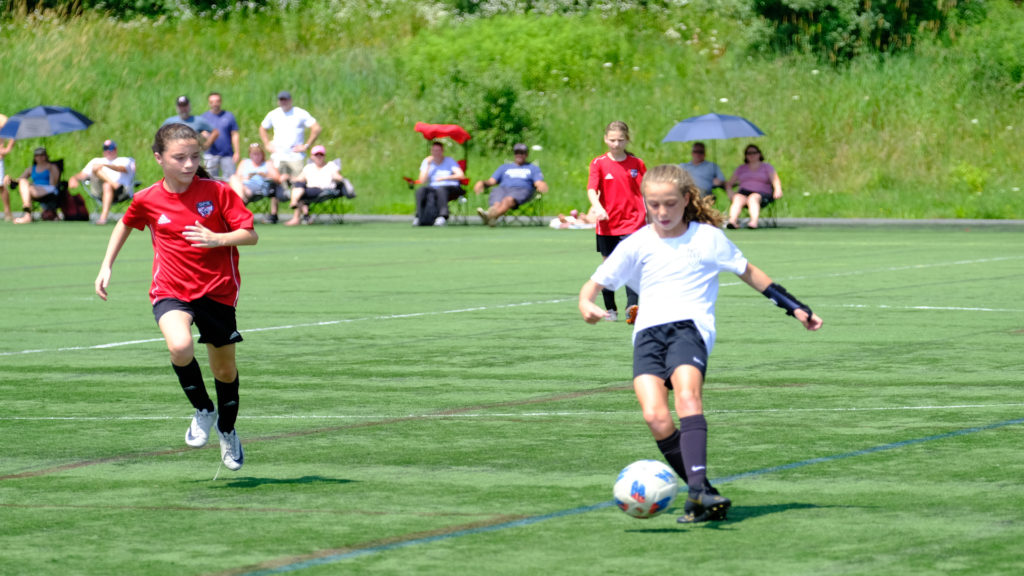 "After our initial meeting, Coach Curtis called us to judge our interest in Loomis. He spoke fondly of this private high school especially Linda and said how he was going to work to make this happen for Emma.
"I have to believe in conversations with Linda he did indeed help for this process to happen and make Loomis a reality. Thank You Coach Curtis for all you do.
Instrumental
Emma's soccer journey began almost as soon as she could walk. She was introduced to NCE Soccer as the family searched for an elite supplementary coaching program.
Dad Ted, added: "We were looking for a program to compliment Emma's premier club trainings at the time and we had been told about NCE Soccer, and coach Curtis ability to take players to the next level.
"She quickly fell in love with the training and it helped her to develop more confidence, become more creative with the ball and off it."
Emma added: "I really enjoy the drills and positive coaching techniques from Coach Curtis and all his coaches.
"I always left a training session feeling more confident and ready to try something new in my next team training or game.
"I now hope to build on this with Loomis Chaffe throughout High School and my aim is to play Division One level in college and then who knows?
Focus
"I'd hope to have the opportunity to try out for the US National Team but who knows? My focus will be on achieving good grades but, I hope to look back with no regrets knowing I did my best on and off the field."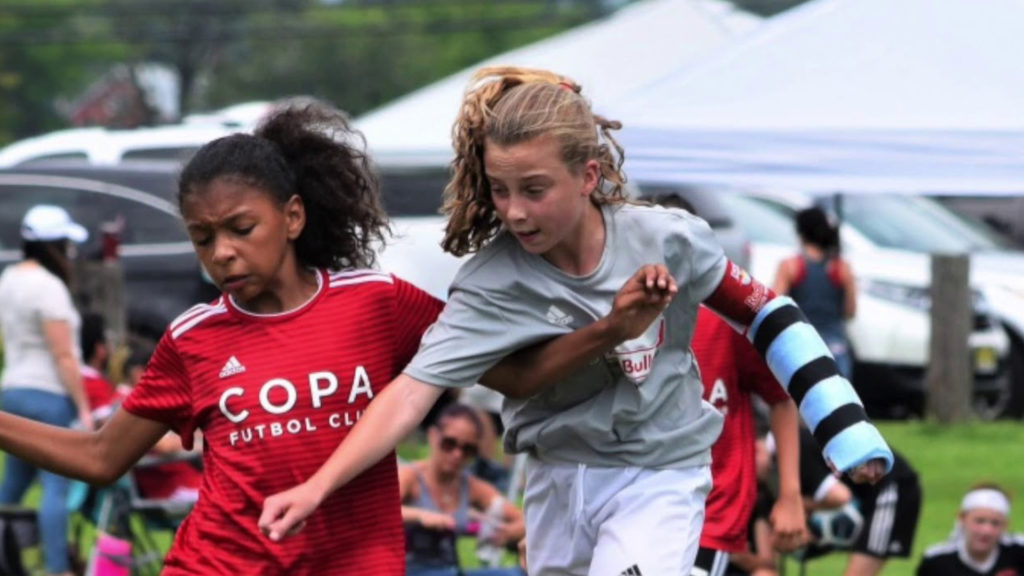 Emma has both the soccer talent and academic ability to be a real success. She hopes to study anaesthesiology and/or oncology beyond college.
Mom Brenda, added: "NCE sessions are well coached, well planned and ask participants to play in small spaces with advanced decision making. These sessions are planned to enable girls to problem solve in competition and then have it translate it on the field during their premier team games."
"Emma's quality in these sessions shone through and she was selected to represent NCE Soccer at the Gothia Cup last summer and, again this year, however the impact of the Covid-19 pandemic has put a hold on that.
"NCE Soccer prides itself on providing elite supplementary soccer coaching to help players realize their full potential, not only as soccer players, but as young people. We believe that Emma will continue to grow as she embarks on her journey in school and continues on with the NCE Soccer family."
Coach Curtis, added: "Emma has consistently been a top performer in NCE programming and it's so great to see her getting the outside recognition she deserves. She a technically gifted play with a fantastic soccer IQ. Loomis Chaffee have secured an excellent player and one I'm confident will go on to great things in the future."
* To learn more about NCE Soccer Showcase events or the Center of Excellence program click this link.
* For media, interview requests or to discuss marketing opportunities please contact James Fletcher at Onside PR via this link