Charlie Kaldor and his family are singing the blues after agreeing to become Bantams.
The talented defender has secured his place at the highly prestigious Trinity College in Connecticut after impressing college scouts.
It represents the next step on a soccer journey for this NCE Soccer graduate, which began some 3,350 miles away, across the Atlantic in Barnes, West London.
And it's a pathway he hopes, he may be able to one day retrace, and return to his beloved Chelsea Football Club, but this time as a player, rather than as a season ticket holder.
Charlie, said: "My dream is definitely to return to Chelsea as a player. I want to live in London in the future and be able to attend every possible match, whether as a player or a fan.
"I was born in London and lived there for the first 7 years of my life. My family moved from America to England two years before I was born. My mum is American and my dad is Australian, I'm Chelsea through and through!
"Before I can think about Chelsea however, I'm delighted to be joining Trinity College.
Chelsea
"I will be heading there around the beginning to middle of August. They have an exceptional academics and alumni system. I also really like the campus and how it is in a city.
"In terms of soccer, I really liked the coach and his plan for the team. I felt it was something I could definitely have an immediate impact on."
Charlie's proud parents are already preparing for the day he jets back across the Atlantic to England. They are all Chelsea fans and know that Stamford Bridge will always be his true spiritual soccer home.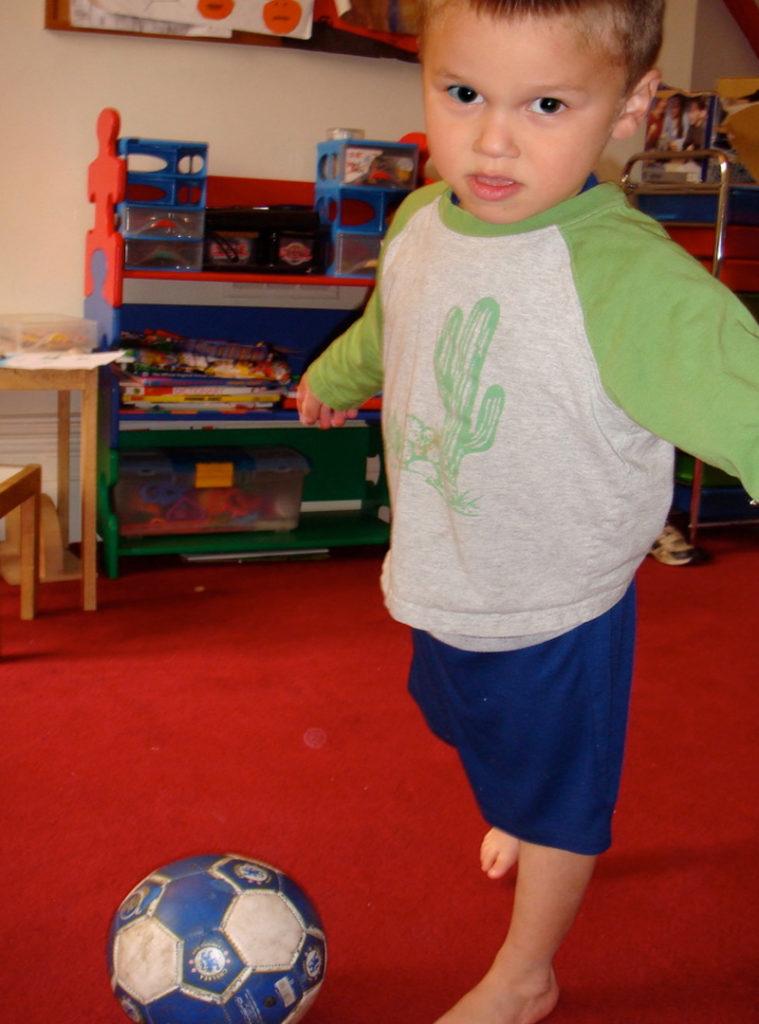 Proud Mom Ellen, Kaldor, said: "I think soccer is in Charlie's blood and its most likely blue as we are all Chelsea fans.
"We still have season tickets to Chelsea and will probably be the inheritance Charlie cares about most.
"Charlie started playing soccer in London when he was three-years-old, attending many soccer clinics and camps.
"We lived in London and he played at school (Redcliffe School), on Chelsea's youth team in Barnes and for a 5-a-side team in Chiswick before we move to Larchmont, NY when Charlie was seven.
"It is his dream, to one day return to the club he loves but this time as a player."
FC Westchester
Charlie played for Larchmount and Mamaroneck before enjoying spells with FC Westchester and the New York Soccer Club where his talent really shown through.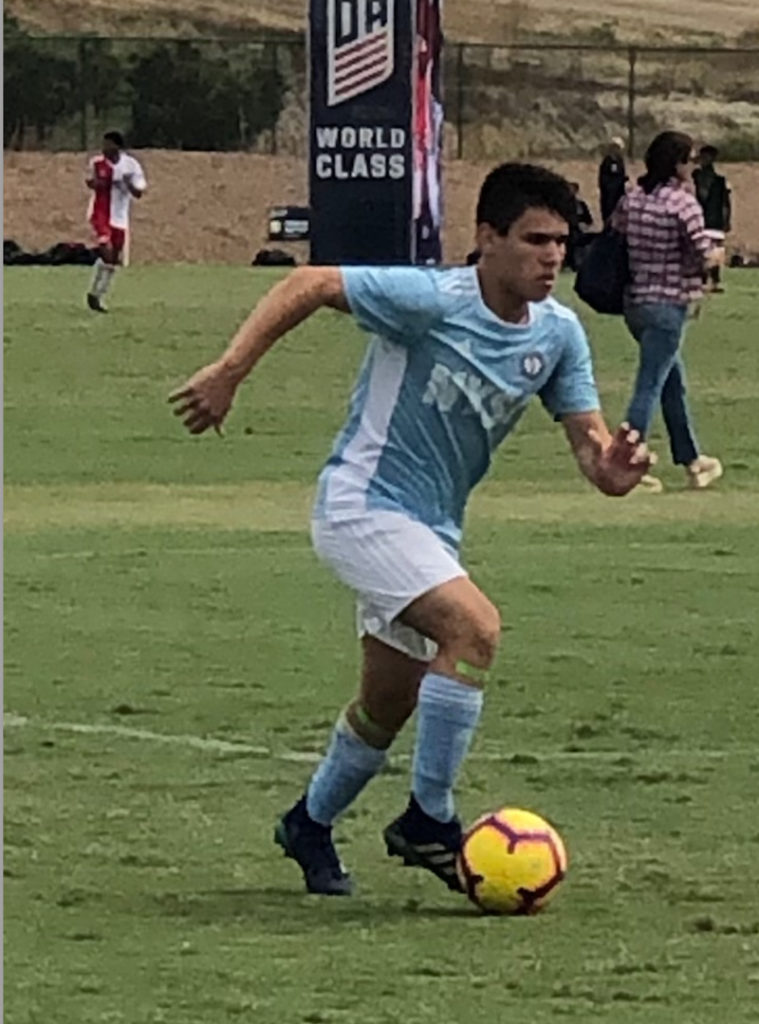 He became part of NCE Soccer's Center of Excellence Program in 2016 and has participated in numerous events including Select Squad tournaments and College ID camps.
Charlie has worked incredibly hard with both his studies and his soccer and now, is beginning to see the fruits of his labour.
Mom Ellen, added:  "For the last 6.5 years, Charlie has played right back for New York Soccer Club in the pre-academy, academy and MLS Next teams and played in many of the Developmental Academy showcase tournaments in Florida and California.
'This year, Charlie's senior year (Year 12), Charlie played for his high school's soccer team who were sectional winners. Charlie was also selected as an All-Sectional player.
For Charlie's last secondary school spring season, he has moved teams and now plays for Met Oval with his close friends.
"During the off season, Charlie has participated in many of NCE Soccer's clinics and tournaments. These clinics helped hone Charlie's defensive and offensive skills.
'"One of the highlights of playing for John, was being selected for a team that traveled to the UK to practice and play in tournaments. Another pivotal moment was participating and winning a tournament in Massachusetts a few summers ago."
Charlie was spotted by Trinity College coaches at the DA Winter Showcase and invited him to visit the campus.

Trinity College
Ellen, added: "Trinity College is a small liberal arts college in Hartford, CT. It is a Division Three school that is a member of the prestigious NESCAC conference.
"The coaches were impressed with Charlie's soccer's skills after they saw him play at the DA winter showcase.
"They invited Charlie to visit the campus and meet the assistant and head coach last January 2020. By April 2020, Charlie accepted a verbal offer of acceptance from the coaches and was formally admitted in November.
"Soccer is an integral part of Charlie. Although Charlie is an academic and social student and volunteers in the local food pantry, supplying free groceries for people in need but his passion is soccer.
"During this year of Covid, Charlie kept sane by playing organized and pick up games of soccer with his friends, his team and current college soccer players. As stated previously, Charlie is an avid Chelsea fan and follows the Premier League and Champions League season religiously."
Trinity, whose nickname is the Bantams, is the second oldest college in Connecticut. They are one of the 11 colleges that make up NESCAC, or the New England Small College Athletic Conference.
The 11 members of NESCAC are referred to as the 'Little Ivies', along with seven additional schools in the Northeast which are highly competitive liberal arts schools outside of New England.
Quality
NCE Soccer Technical Director John Curtis, said: "It's so nice to see Charlie rewarded for his efforts on the field.
"Whether within the COE, at our College ID Camps or in England vs professional teams, Charlies quality, determination and drive was always on show with NCE. Never shy to back down from a challenge Charlie is a great leader and I'm sure will be a massive asset for Trinity College both on and off the field. Well done Charlie."
* To follow in Charlies footsteps and become part of the Center of Excellence Program register your interest via this link.
* For media, interview requests or to discuss marketing opportunities please contact James Fletcher at Onside PR via this link.
View Gallery