NCE Gothia Cup winning captain, Taylor Jenkins is beginning to make waves across the US Soccer scene.
Jenkins, who was instrumental to the NCE 2006 girls squad's success at Gothia Cup 2019, has taken her international form into her inaugural high school season with Hopkins School.
Jenkins, like many NCE players, won a scholarship to the prestigious Hopkins School as a 7th grader and is now a star on their Varsity Team, as a freshman.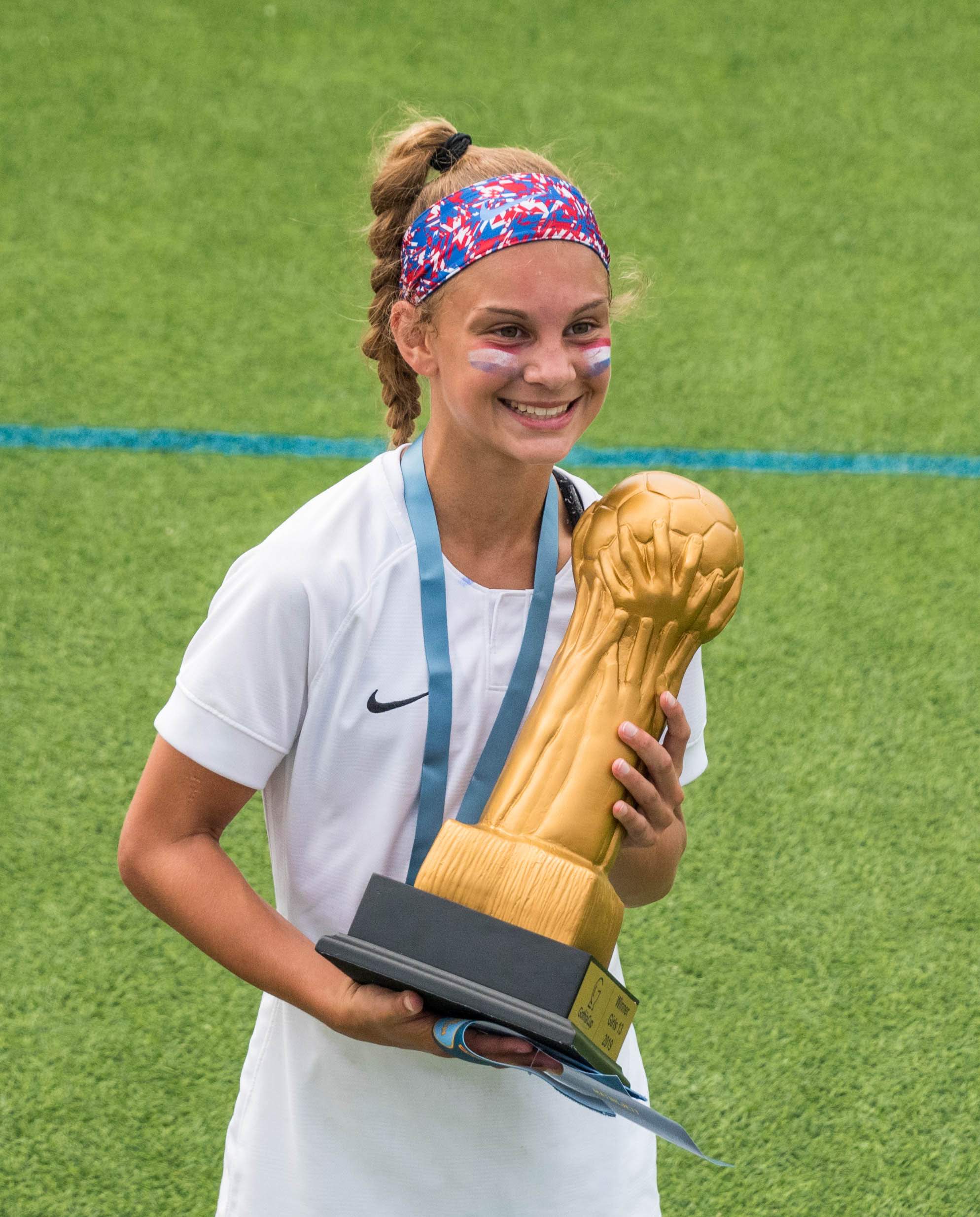 Sports Illustrated For Kids recently featured Jenkins as one of their Sportskids of the month after her exploits with NCE Soccer in Sweden.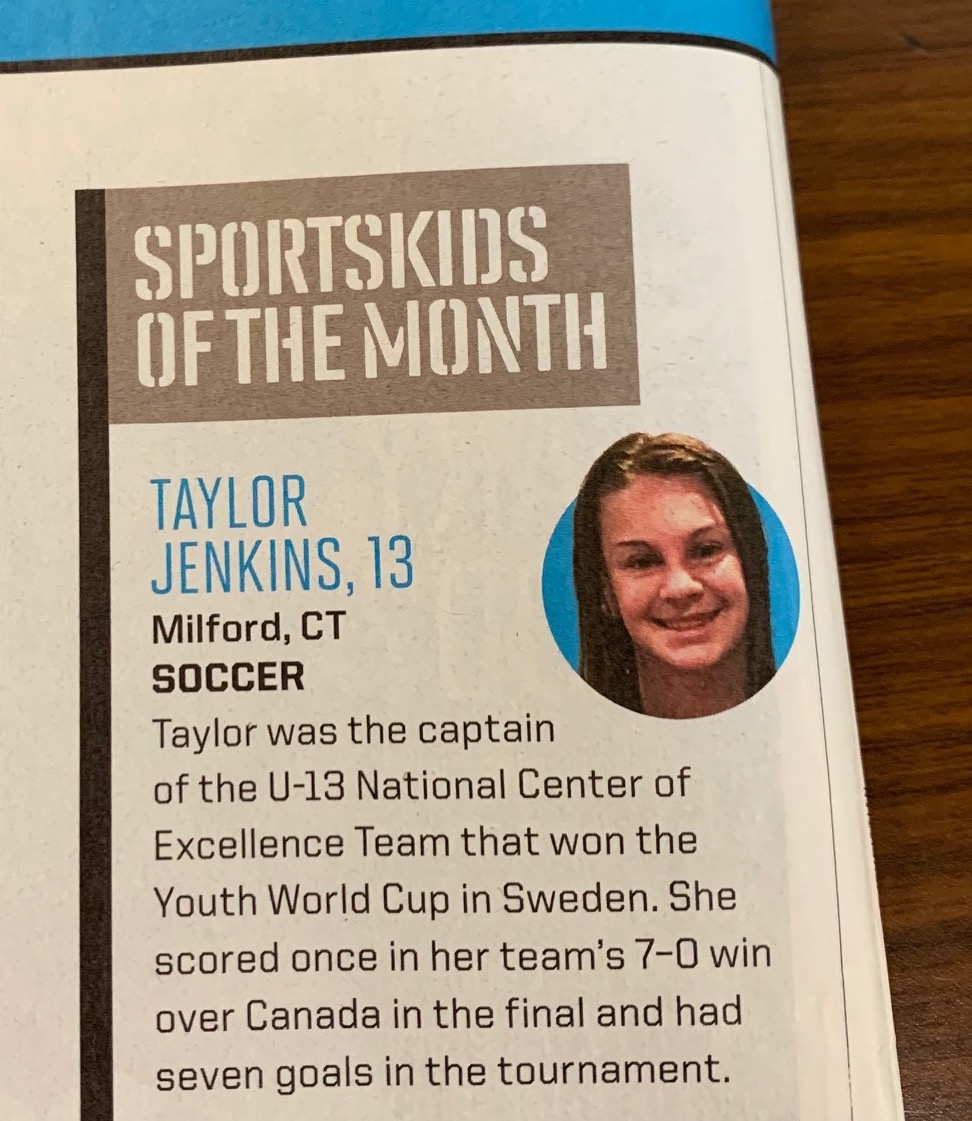 Jenkins has been a regular at the NCE Center of Excellence Program in Connecticut, since first being selected in the Fall of 2017. Twelve months later, Jenkins received her athletic scholarship at Hopkins School and rounded out the 2018/19 season with the Youth World Cup victory in Sweden.
Her performances within NCE Soccer Regional and National Select Squads, have warranted nomination by NCE staff, into Diane Drake, the US Soccer Talent Identification Manager for girls in the eastern region, who has involved Jenkins in YNT ID Centers.
In her recent interview with Connecticut Sports Scene, Jenkins and her Mom Denise, discuss her soccer journey so far, her busy schedule and what inspires her to continue to work hard. Jenkins had a fantastic inaugural season with Hopkins, helping to steer the School into the New England Prep School Tournament.
NCE Technical Director John Curtis – 'Taylor has continually shown the character traits that all top players possess. Her levels of determination and grit are second to none and her humility and open minded approach to everything she does, will hopefully continue to fuel her progress. We at NCE Soccer wish her the best of luck in her soccer journey and myself and the rest of the NCE Staff will continue to push her towards fulfilling her full potential. The sky is literally the limit for Taylor Jenkins.'
Watch Taylor Jenkins Interview below