NCE Soccer will kick off the Fall Program with TWO FREE taster sessions for talented young soccer players in Pennsylvania and New Jersey.
The two free sessions will be held in August ahead of the Fall season tryouts and gives the best juniors in the North Atlantic region to sample the US leading Center of Excellence Program.
Taster sessions will be held at Select Soccer in Horsham, PA on August 10th for 2013-2007 boys and girls and at Sportika in Manalapan, NJ on August 17th.
NCE Soccer will run the renowned COE Program from two new venues this Fall – along with other regular venues – and these taster sessions are designed to give players and their families and opportunity to sample the quality fo the coaching and the course.
Leading Program
NCE Soccer North Atlantic Director Scott Middlemass, said: "NCE Soccer and the Center of Excellence Program is rapidly emerging as the leading soccer coaching program for top players on the US East Coast.
"We take the very best players and make them better, we maximize their potential by providing top class coaching designed to supplement their club and school soccer.
"We are not a soccer team, we are club neutral and able to stay away from the politics and instead just concentrate on developing player talent.
"The standards are high and many players who tryout unfortunately don't make it but we make no apology for that. The majority go away, work harder and try again next time as we want quality not quantity.
"The very best players are invited to represent NCE Soccer at Select events and participate in international tours to England, Italy and the Gothia World Cup in Sweden.
"We have strong affiliations with the top Universities and Colleges who know the quality of our players is strong and so, and their coaches and scouts look to talent spot players through our program.
"And our Pro Pathway connects our very best programs with top professional soccer clubs around the world and NCE Soccer players have gone onto play professionally for the New York Red Bulls, New York City FC and even win international honours.
"The two new venues in Pennsylvania and New Jersey will open up the program to a whole new talent pool of players and we want to showcase our program to them with two free dates in August."
Select Soccer, PA
Select Soccer is a fantastic soccer facility based in Horsham, PA and boasts a 46,000-sq foot air conditioned and heated indoor facility attracting soccer talent from the Bucks, Montgomery and Philadelphia areas.
Led by Tristan Preece and Nick Miller, both hugely talented and vastly experience soccer coaches, the venue has dedicated drop off and pick-up lands and a mezzanine spectator gallery for parents to watch.
Tristan, said:  "Select Soccer is a one-of-a-kind, soccer ONLY, training facility in Horsham, PA. We strive to provide the optimal training experience for players of all ages and levels of play."
"Select Soccer is very excited to partner with NCE to provide our community with the great training experience of their COE program!"
The Free Taster Session at Select Soccer will be held on August 10th from 18:00-19:30 for boys and girls born 2013-2007.

Sportika, NJ
NCE Soccer will run the COE Program from Sportika in New Jersey for the Fall COE Program this September, a stunning 170,000 square foot top quality sporting space.
Sportika opened in the Manalapan Township in New Jersey in March 2017 and has one of the largest turf fields in New Jersey provides fabulous space for young players to hone their skills.
Scott, added: "Sportika is a terrific facility which caters for a wide range of sports but, is particularly good for soccer.
"The indoor space is huge and the surface is top quality turf and we know there are some top clubs in the area with terrific young players who we can help to develop further.
"We can't wait to get off and running and we hope as many players as possible decide to come and see what we do."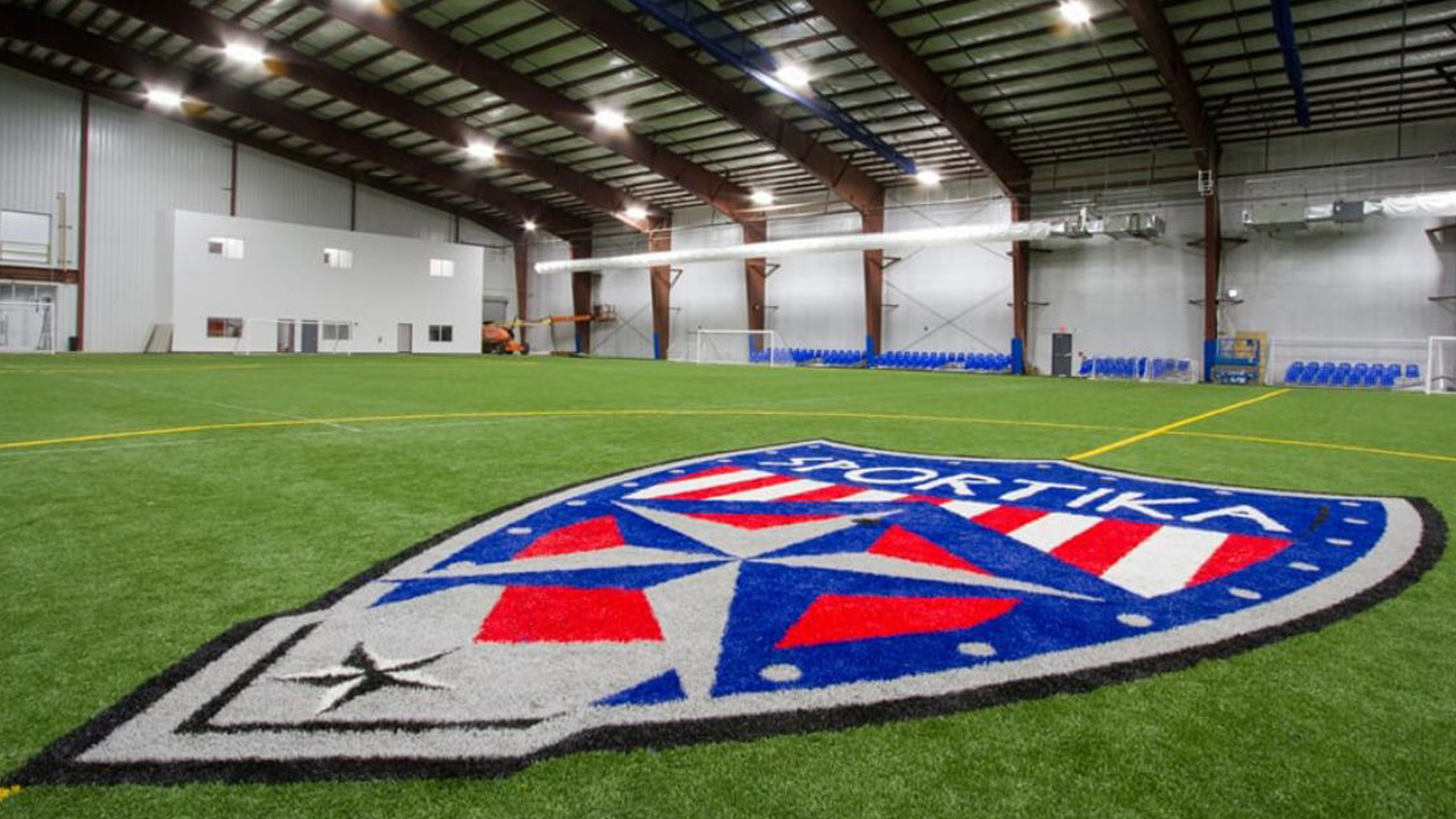 To attend the NCE Soccer taster sessions players must pre-register by clicking on the relevant link below.
Select Soccer
Date – August 10th
Time – 6pm-7.30pm
Age range – 2013-2007 Boys and Girls
Address – 223 Keith Valley Rd, Horsham, PA, 19044
* To attend Select Soccer event please click this link to pre-register
Sportika
Date – August 17th
Time – 6pm-7.30pm
Age range – 2013-2007 Boys and Girls
Address – 150 Woodward Rd, Manalapan, NJ, 07726
* To attend the Sportika event please click this link to pre-register