Two former NCE Soccer graduates have been called up to the US Men's Under 19s National Team Camp.
Curtis Ofori and Diego Rossi have been selected to join America's best young talent at the first Under 19-s camp for three years.
The pair both benefited from NCE Soccer's supplementary coaching program and have both gone onto sign pro-terms with MLS clubs New York Red Bulls II and New York City Football Club respectively.
US Head coach Marko Mitrovic selecting the talented duo to join his 34-player squad at a nine-day Under-19 training camp in Carson, California within 48 hours of being appointed to the job.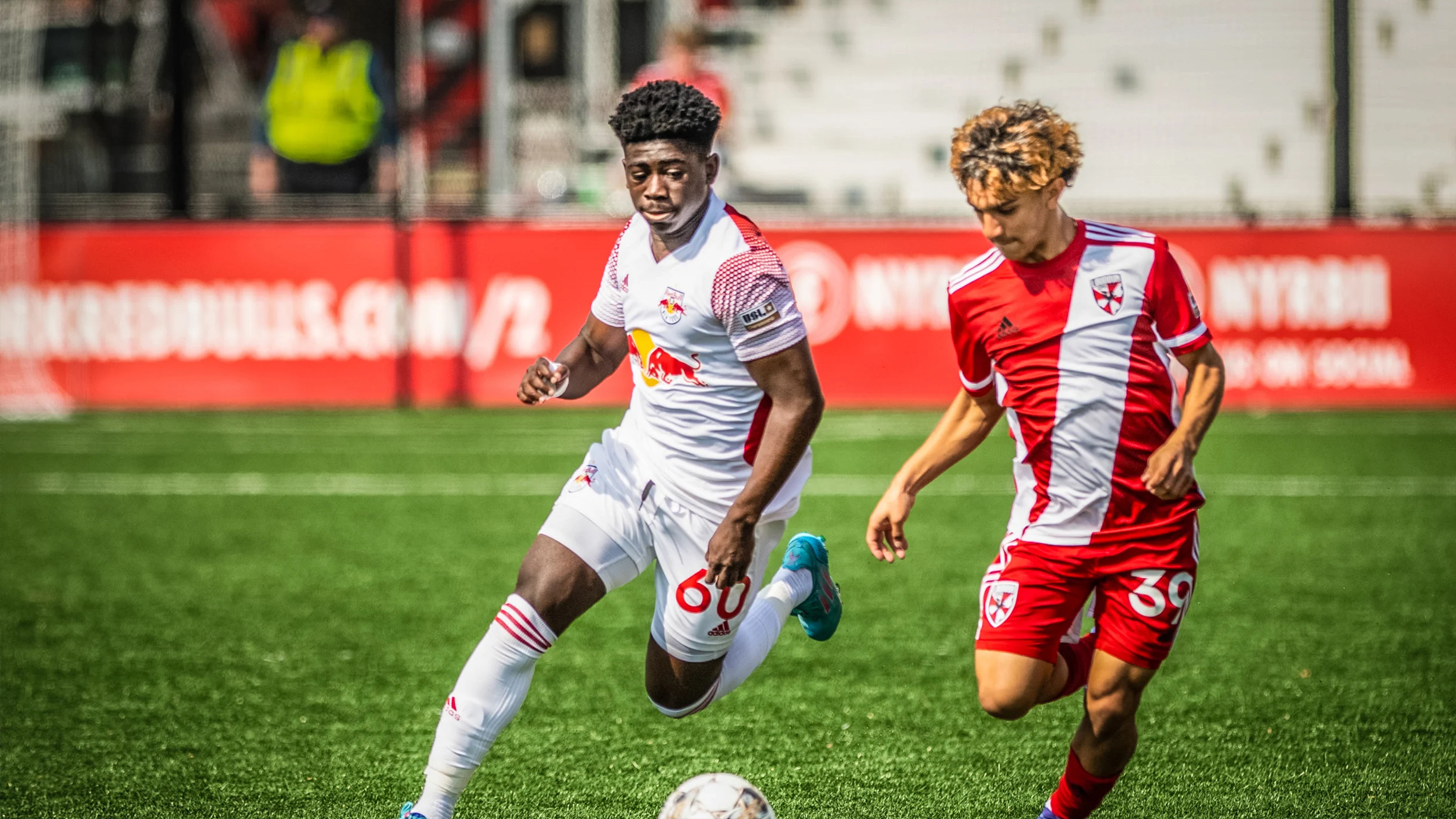 Ofori and Rossi were due to join their US teammates on Friday for the Camp which will run through until May 1st.
It is the first training camp for the Under 19s since the Covid pandemic struck in March 2020.
Terrific
NCE Soccer Technical Director John Curtis, said: "It is terrific news to learn that both Curtis and Diego have been selected for the US Under-19 squad and provides an incredible platform for them to shine.
"This is an opportunity to impress the new coaching team at the US Under-19s and I have no doubt they will do themselves, their clubs and their families proud.
"They have both applied themselves with total dedication and are working so hard to maximise their potential and it is fitting to see that effort is being recognised.
"They are both at terrific clubs and have already had their chance to shine amongst seasoned professionals and we love to keep track of their progress.
"On a personal level, having worked with the boys from such a young age, it fills me with pride to see them doing so well and know that we have played a small part in their success."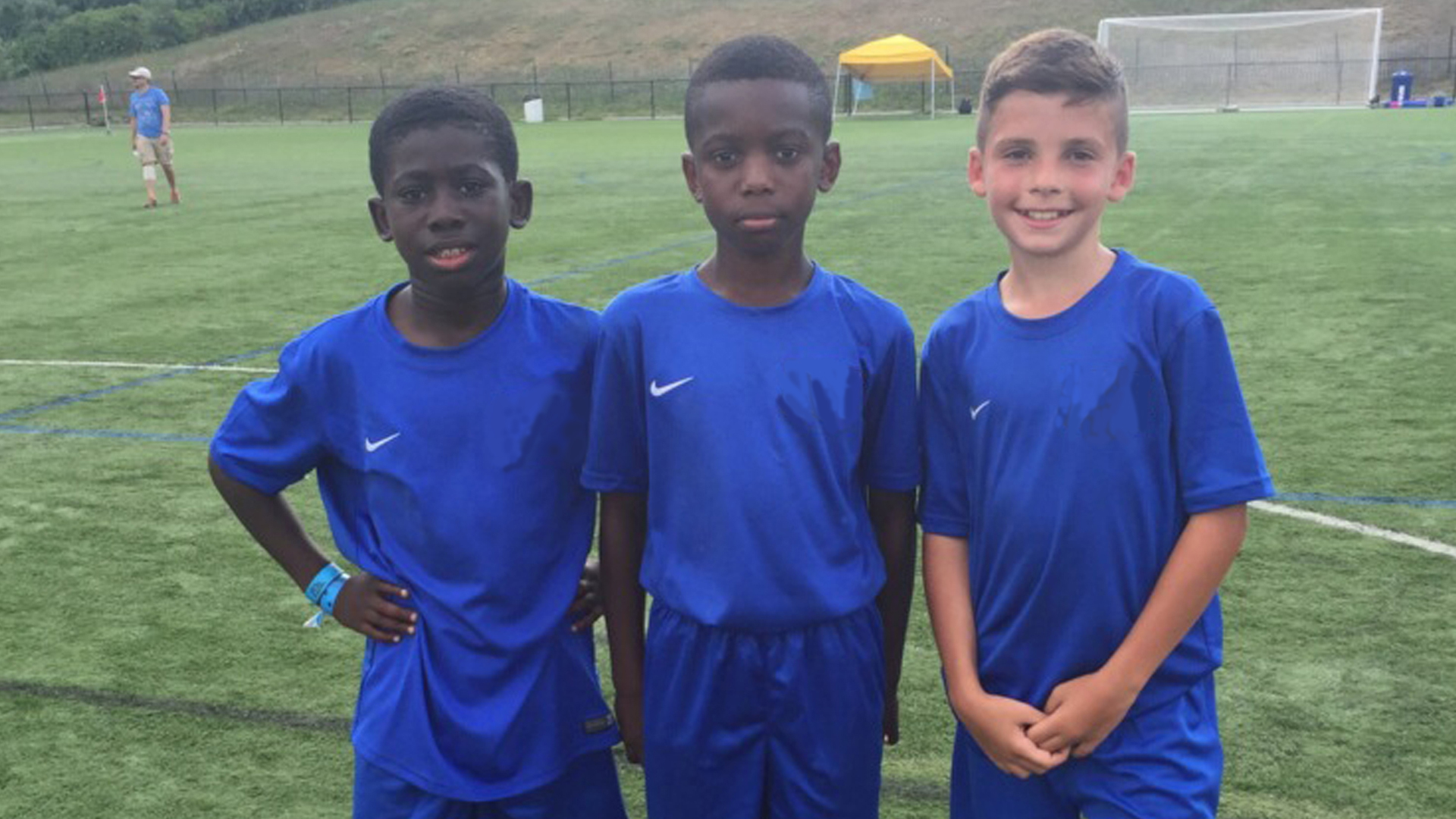 Ofori has already represented the US Under 15s and has been making great progress since becoming the youngest player to sign pro-terms with the New York Red Bulls II.
The 16-year-old defender, originally from Hopewell Junction, has no doubts about the role NCE Soccer played in his early journey.
NCE Soccer
When he joined Red Bulls II he delivered a special message to the current NCE Soccer crop of players.
He said: "People might the journey was easy but it  took a lot of hard work and dedication from the people around me.
"My advice to others would be to work hard in everything you do and take the training at NCE program very seriously because it is a big reason of why I am where I'm at today.
"Remember to listen to the great coaches around you and know success doesn't happen overnight. Finally, always have fun and remember the love you have for the game."
Ofori recently returned from the 2022 Generations Adidas Cup, where he participated with the Red Bulls Academy U-17's. He joins Nathan Worth, Jeremiah White, and Davi Alexandre, who all recently received call-ups to the USYNT U-15's.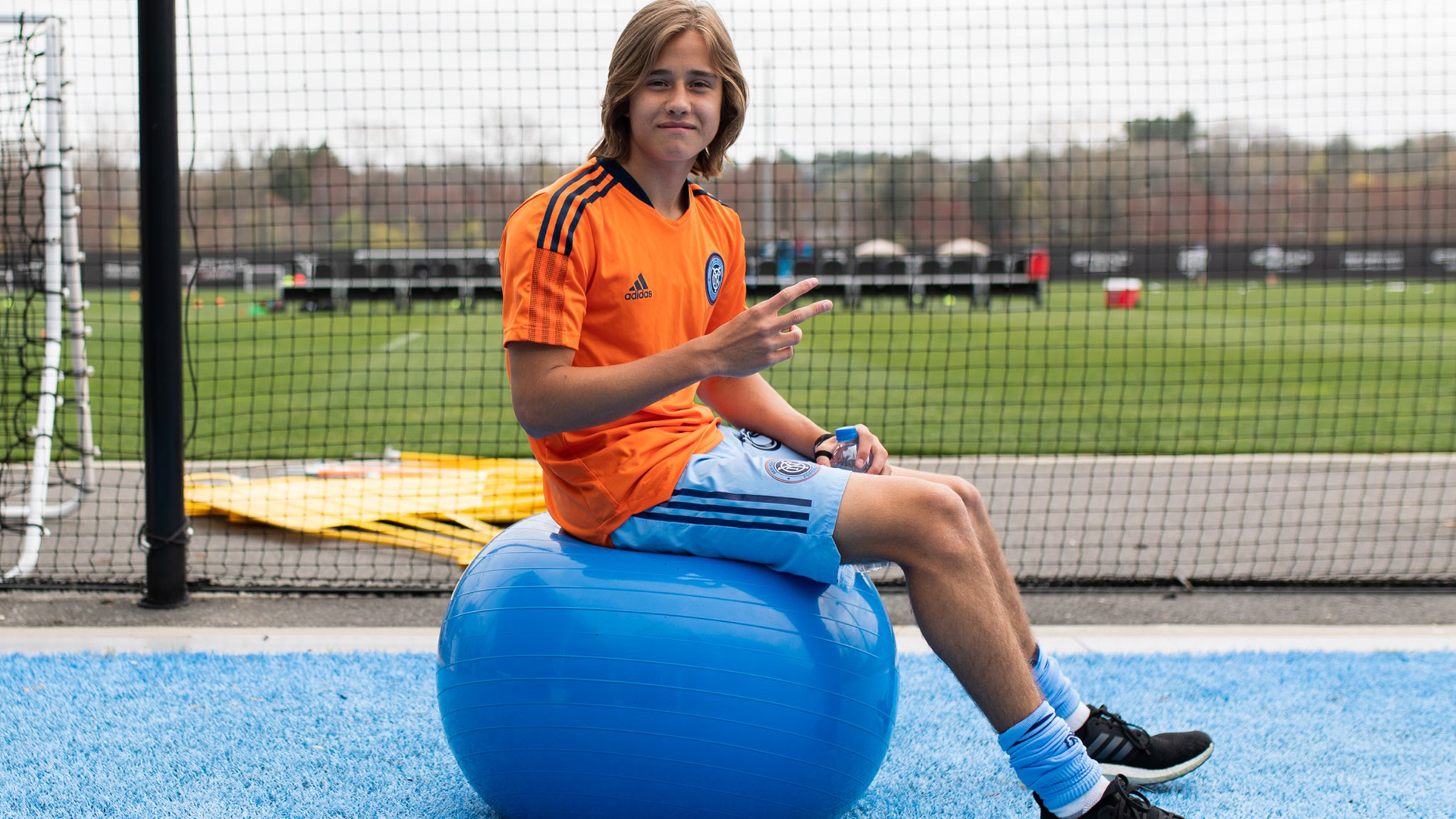 Diego Rossi will join his former NCE Soccer teammate at the US Under-19 camp after impressing with New York City FC in training and during  friendly games against Chicago Fire and Orlando City SC.
The 16-year-old was selected last season to join the NYFC First team for pre-season training and has been making fantastic progress, even earning a call-up to the Puerto Rican national team at U20 level.
Rossi is an attacking full-back who came through the NCE Soccer system and was selected for the NCE Soccer Select Squad which toured England in 2019.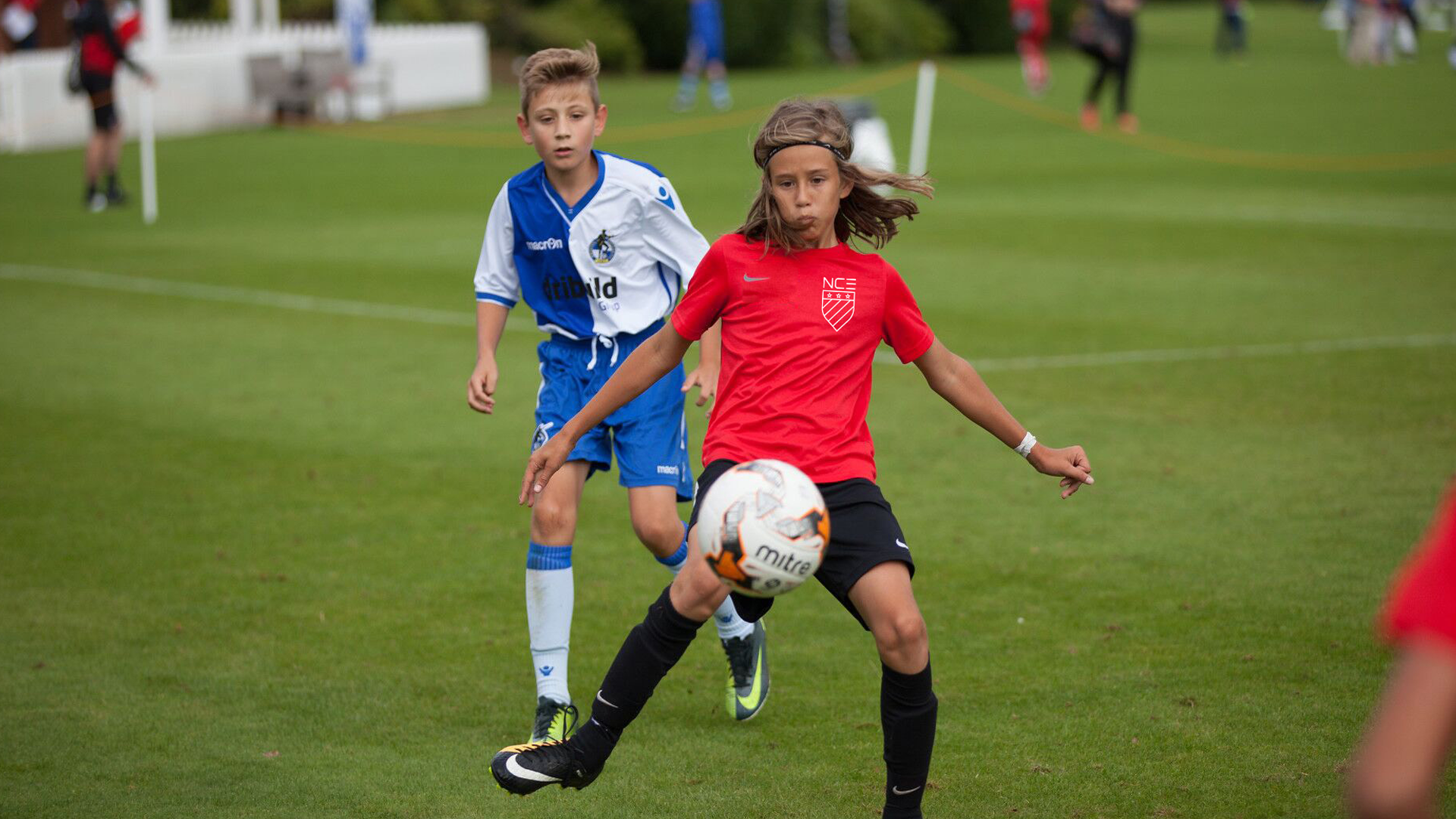 The players will train at the Dignity Health Sports Park in Carson, California under the watchful eye of Mitrovic and his team as they look to develop players for the 2025 Under-20 World Cup.
The U-19s do not have  a World Cup or any official competition. It essentially operates as an extension of the U-20 team by allowing more players to be scouted and stay in the fold of playing for U.S. Soccer.
* Follow in the footsteps of Ofori and Rossi and join up for the NCE Soccer Spring and Summer Programming via tryouts – but time is running out as the new season begins this month.
Tryout Schedule
New York
| | | | | | |
| --- | --- | --- | --- | --- | --- |
| NY Metro NCE Spring and Summer Tryout at Hudson Valley Sportsdome in Milton, NY | Tuesday | 4/26 | Sign Up | Hudson Valley Sportsdome, Milton, NY | 5:30PM-7:00PM 2013-2010 7:00PM-8:30PM 2009-2004 |
| NY Metro NCE Spring and Summer Tryout at Socceroof in Brooklyn, NY | Wednesday | 4/27 | Sign Up | Socceroof Brooklyn, Brooklyn, NY | 6:00PM-7:00PM 2013-2012 7:00PM-8:00PM 2011-2010 8:00PM-9:00PM 2009-2004 |
| NY Metro NCE Spring and Summer Tryout at St. Joseph's College in Patchougue, NY | Friday | 4/29 | Sign Up | St Josephs College, East Patchogue, NY | 6:00PM-7:30PM 2013-2010 7:30PM-9:00PM 2009-2004 |
| NY Metro NCE Spring and Summer Tryout at Pace University | Friday | 4/29 | Sign Up | Pace University, Pleasantville, NY | 6:00PM-7:30PM 2013-2010 7:30PM-9:00PM 2009-2004 |
GK Tryouts
New England
Outfield Tryouts
GK Tryouts
North Atlantic
Outfield Tryouts