Former NCE Soccer graduate Curtis Ofori made New York Red Bulls II history – and then sent a special message to his old training mates.
He has become the youngster signing in the franchise history aged just 15-years-and-122-days.
And he insists his fellow NCE Soccer training teammates can follow in his footsteps if they wok hard and listen to the coaches.
Curtis, said; "Hi everyone, I'm Curtis Ofori, a 15-year-old player from New York Red Bulls II.
"People might the journey was easy but it  took a lot of hard work and dedication from the people around me.
"My advice to others would be to work hard in everything you do and take the training at NCE program very seriously because it is a big reason of why I am where I'm at today.
"Remember to listen to the great coaches around you and know success doesn't happen overnight. Finally, always have fun and remember the love you have for the game."
Curtis has been part of the NCE Soccer programming since 2016, training with our Center of Excellence Programming and playing with the Select Squad.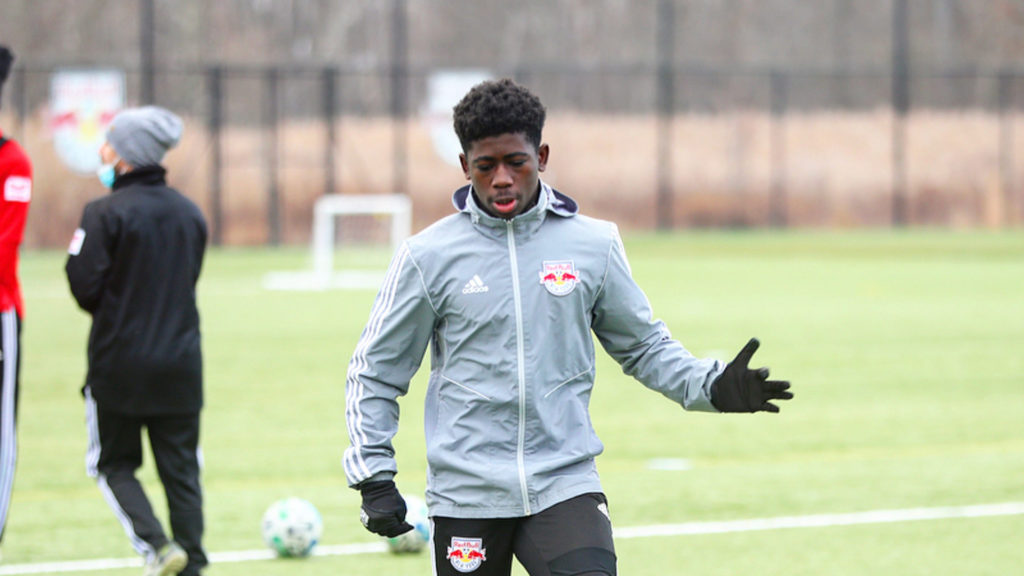 The 15-year-old from Wappingers, New York, has also travelled with the NCE Soccer international squads to England and Italy, and attended our popular residential camps.
He was signed to New York Red Bulls II Academy after being invited to tryout and went onto make 67 appearances for the Academy, scoring five goals in the process.
Curtis scored his first goal for the U-19's on September 12, 2020 against Cedar Stars Monmouth and then impressed during training with the first team.
Impressive
NYRB II Head Coach John Wolyniec said: "Curtis [Ofori] is an impressive young man, he trained with us last year on a limited basis and I think that experience has pushed him forward and inspired him to push his own development forward.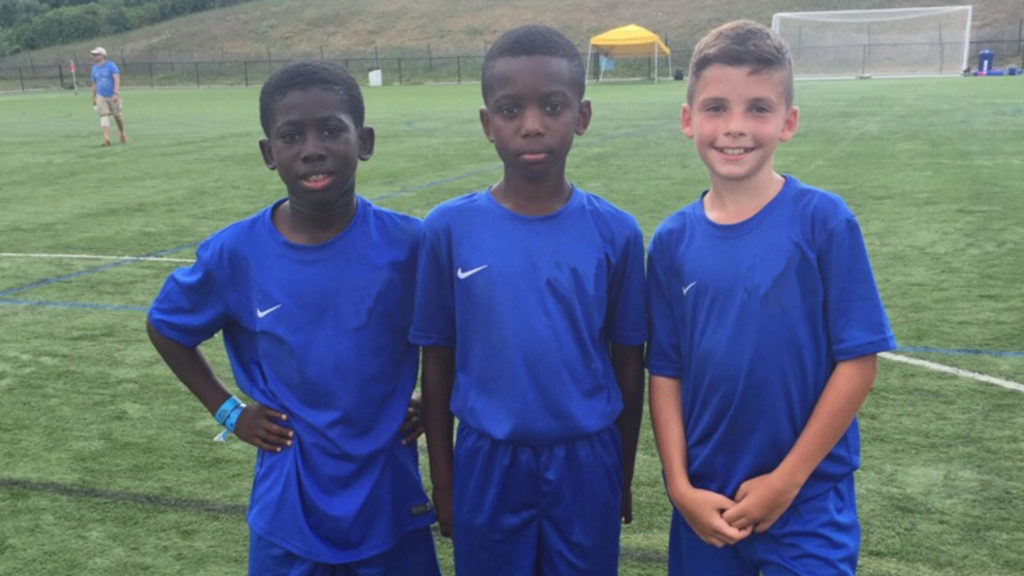 "He is developing into a shut down 1v1 defender, with a big engine and he continues to impress us on the ball."
Curtis soccer journey began almost by accident. He was actually watching his brother play from the sidelines when Dad Willie noticed his natural technique.
Dad Willie, explained: "Curtis got into soccer at the age of four, when I took my older son Benjamin, who is two years older than Curtis to our local soccer club for our intramural games. I was kicking the ball around with Curtis and the way he was kicking and controlling was so natural to him, so I signed him up.
"In his first couple weeks, he was dominating in his age group that the coaches moved him up to play with his older brother's age group. That's how he was introduced to the game.  He started at Wappingers Soccer Club when he was four years old.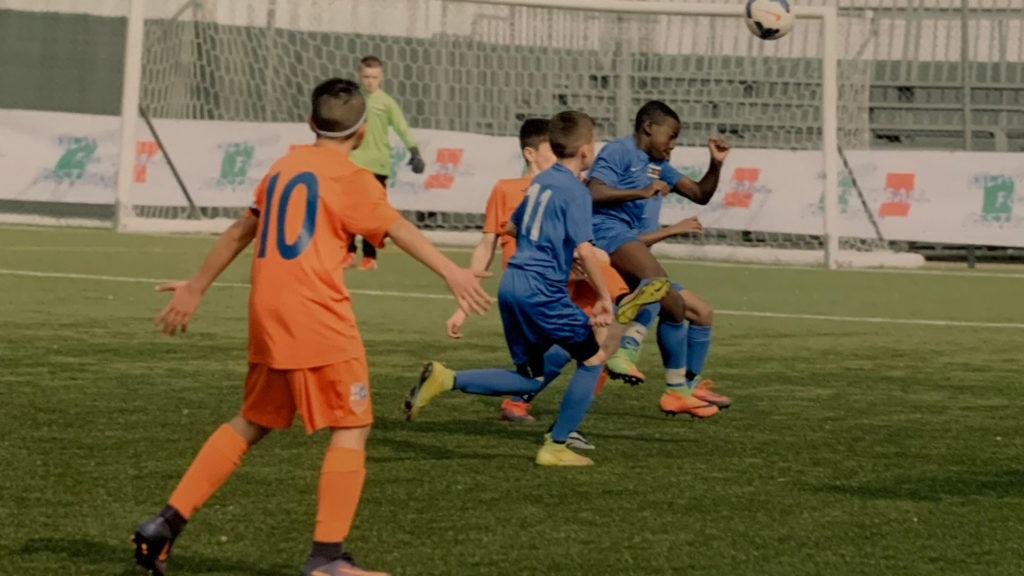 "His early inspirations were just the happiness he got from playing soccer with his friends and family and the joy he got from the cheers he got from the parents."
Curtis showed a natural ability and was introduced to Coach John Curtis and became part of the Center of Excellence Program.
Training Program
Curtis, explained: "When I was about six years old still playing intramurals, my dad and his good friend wanted to look for something more challenging, so they decided to form a travel team in Wappingers Falls named Wappingers Lightning.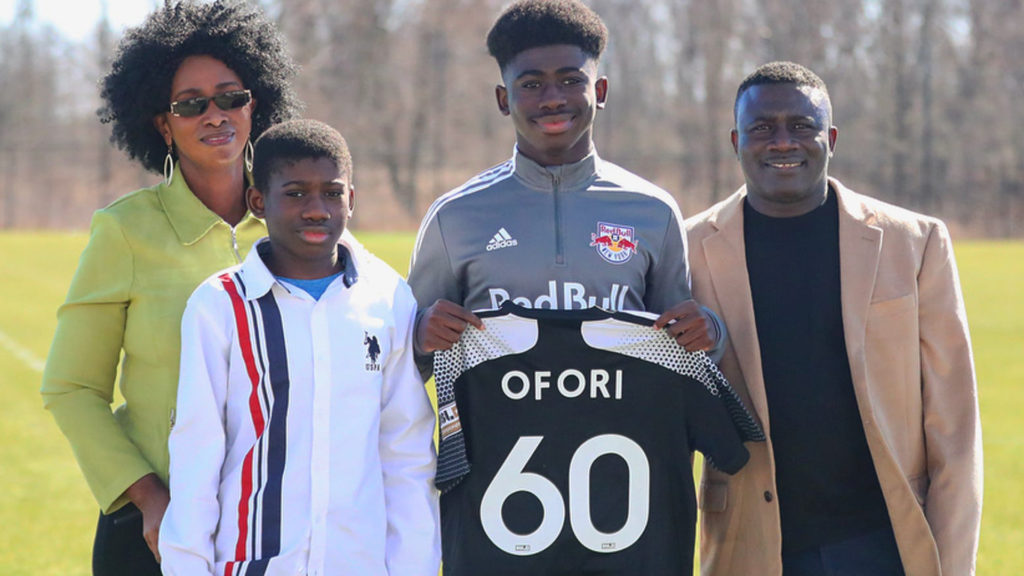 "My dad and his friend decided to move on again because it wasn't challenging enough, so we joined a club named Quickstrike and from there a coach at the club, mentioned John Curtis, who was trying to form a training program for talented players called the Center of Excellence.
"The program helped because it brought the most talented players form the tri-state area(NY,NJ, and CT,) together to train twice a week and every now and then the coaching staff would organize a Showpiece and only the best of the best would get chosen to play.
"It would always bring the best out of myself because of the competition and also John Curtis would always have the great coaches alongside with him.
"The main difference from the NCE program and other places was the quality of the coaches and every player in the program. Also, the tournaments we played locally and overseas. John Curtis always made sure we played teams above our age group to build our maturity and confidence."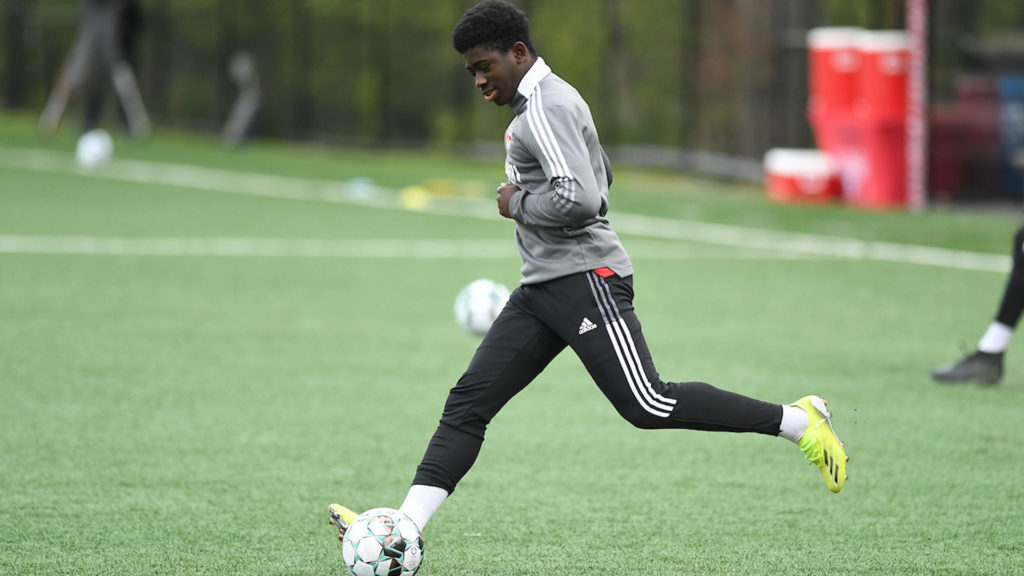 Curtis and his parents were so impressed with the level of NCE Soccer programming they actually snubbed the Red Bull's first attempt to sign him in 2015.
Fortunately for Curtis, the decision payed off and he was signed to the U13s two years later and he has gone onto make 67 appearances and score five goals for the Academy since.
Curtis, added; "I tried out for the Red Bulls Youth Programs called RDS in 2015, but I never went because of the COE Program. Two years later, my dad received an email asking me to try out for the Red Bulls Academy U-13 team. I tried out and was selected to be a member of the team and I've been with the organization ever since.
Honour
"It was a huge honour to be offered the opportunity to sign with the first team and the first few weeks have been unreal. Playing at a different level and having old friends and family I don't know sending messages to congratulate me and sending great messages and advice for the future has been amazing.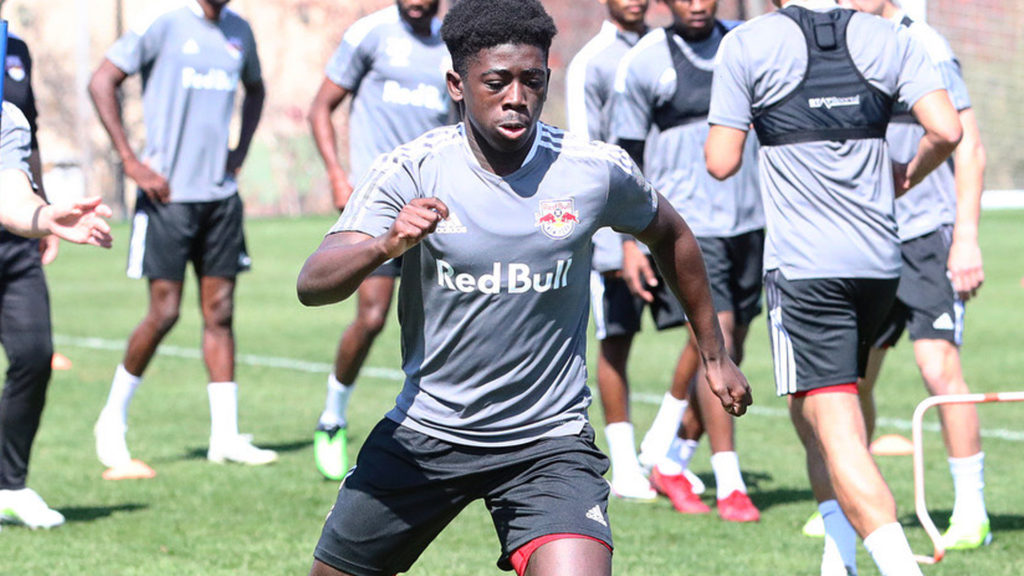 Despite his success, Curtis is keeping his feet on the ground and will continue his education, combining his soccer duties with the Red Bulls II with school work.
He added: "My school made it easy for myself to focus on both soccer and school every day after practice. I will get home and my school has set up a system for myself to have unlimited time get all my work done and still have good grades.
"Even though I'm with the Red Bulls I still continue with my education. I still have two years left in high school and I intend to finish high school while still playing soccer full-time.
"My message would be for all the young players to work hard and listen to the great coaches around you and most of all have fun playing the game.
"To all the NCE Soccer players, I would just like to say never give up during the tough situations, even if you feel like you can remember that there are people who support you. Always listen to the great coaches around you and remember it doesn't happen overnight, make sure you keep working hard to achieve success."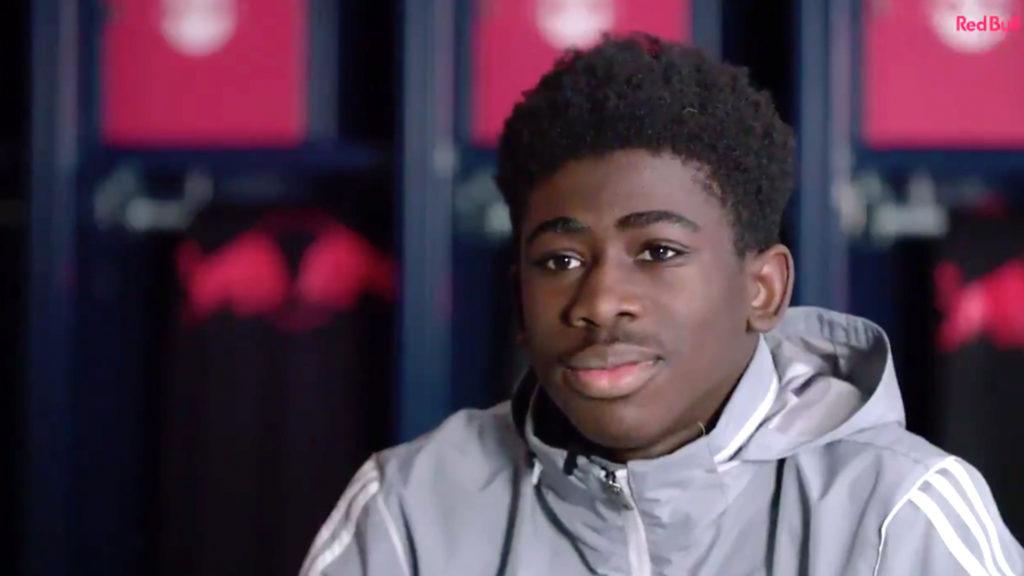 NCE Soccer Technical Director John Curtis, added: "We are delighted for Curtis, he has worked hard and has a natural talent and now he has a fantastic opportunity with the New York Red Bulls II.
"His journey is only just beginning but if he continues to apply himself and work hard he has a brilliant future right there in front of him. Well done Curtis, keep it up, we are proud of you!"
Curtis made his senior debut for New York Red Bulls II on May 7, 2021 against the Charleston Battery, coming on as a late-substitute in the 1–1 draw. We will keep track of his progress. Go Curtis!
* To follow in the footsteps of Curtis Ofori and join the NCE Soccer Summer COE Program click the link to register your interest.
* For media, interview requests or to discuss marketing opportunities please contact James Fletcher at Onside PR via this link
View Gallery