It is the pinnacle of NCE Soccer's domestic program and this summer's Girls Residential Camp lived up to all expectations.
Hundreds of girls from our Center of Excellence Programming across Connecticut, Massachusetts, New York, New Jersey and Pennsylvania converged on DeSales University for a week of top class soccer coaching.
The week provides our young players with the opportunity to play and train with their counterparts from across our regions until the watchful eye of NCE Soccer staff and coaches from top High School and Universities.
As well as intense soccer coaching, it provides the girls with an opportunity to sample life as a pro, living and eating with their teammates and following a coordinated program.
The girls week follows the Boys Residential Camp and we wanted to take you behind the scenes and share some of the fabulous photographs which capture the hard work of camp – and shows off the lighter side.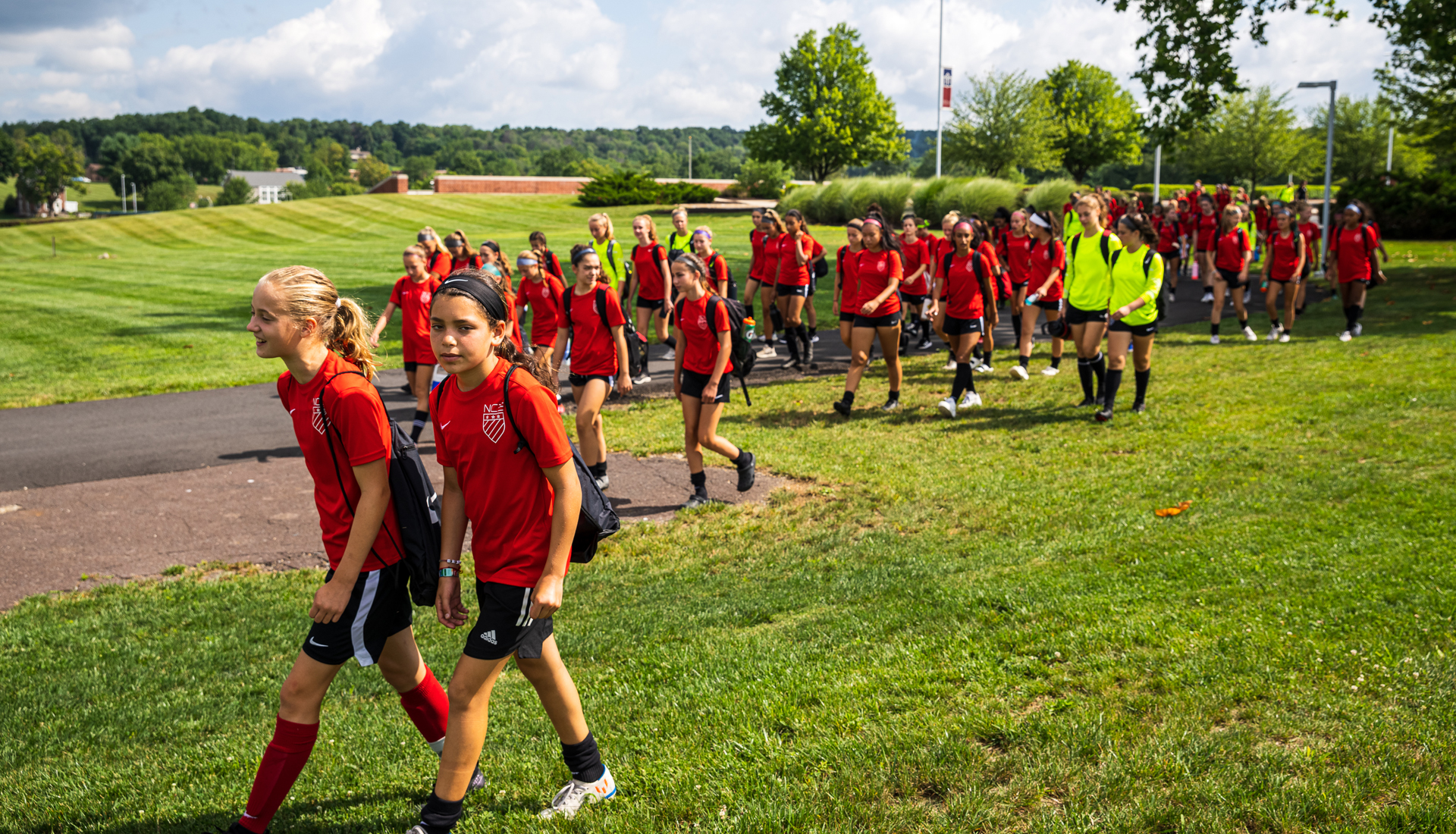 It all begins with an armada of NCE Soccer Girls as they arrive and register for the weekend long Camp at the DeSales University.
This is a full-on NCE Girls take over, a magnificent sea of red and black and a steely look of determination.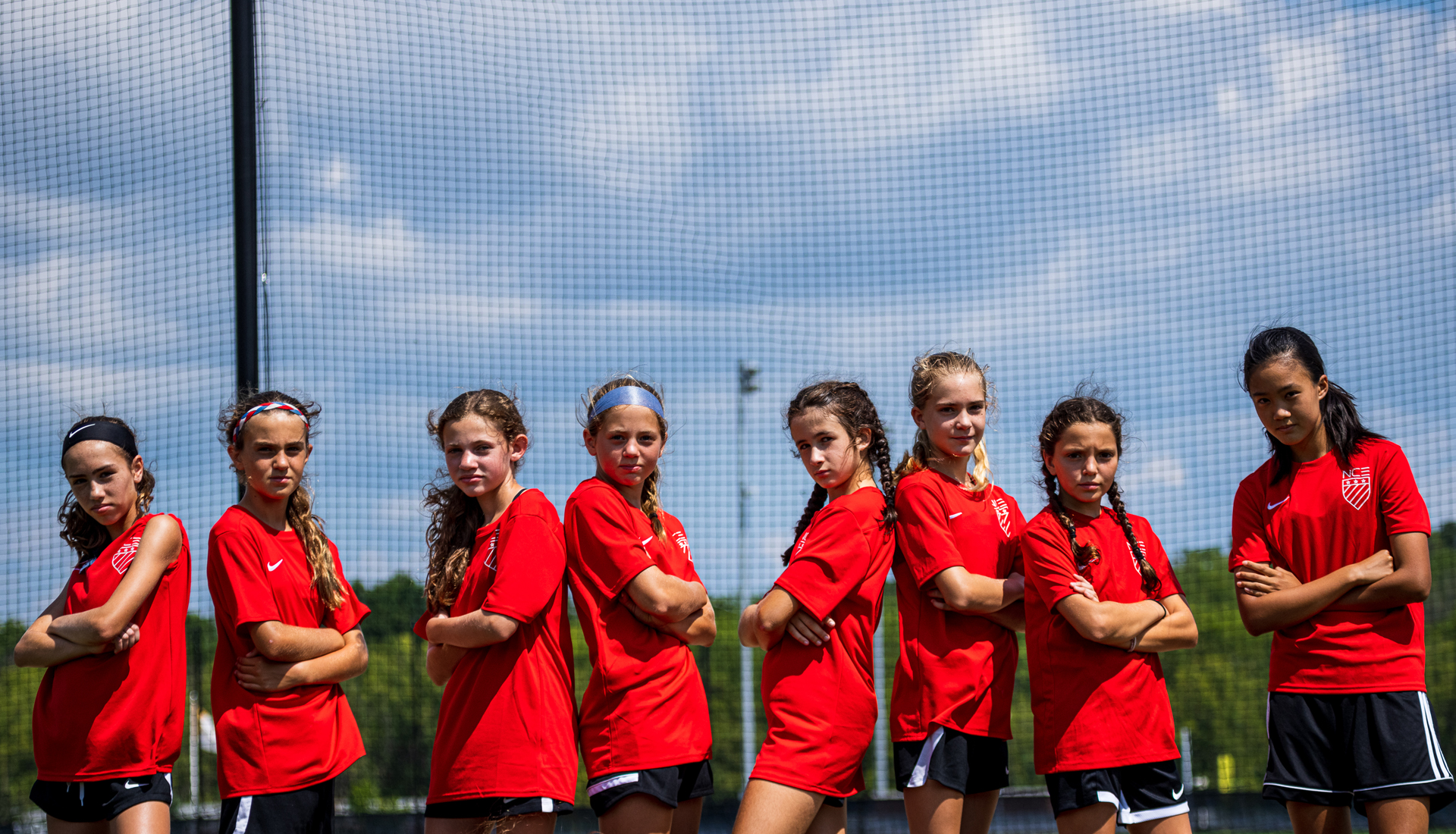 The facilities at DeSales are first class and the girls are divided up into groups, including specialist goalkeeping coaching and we get to work straight away.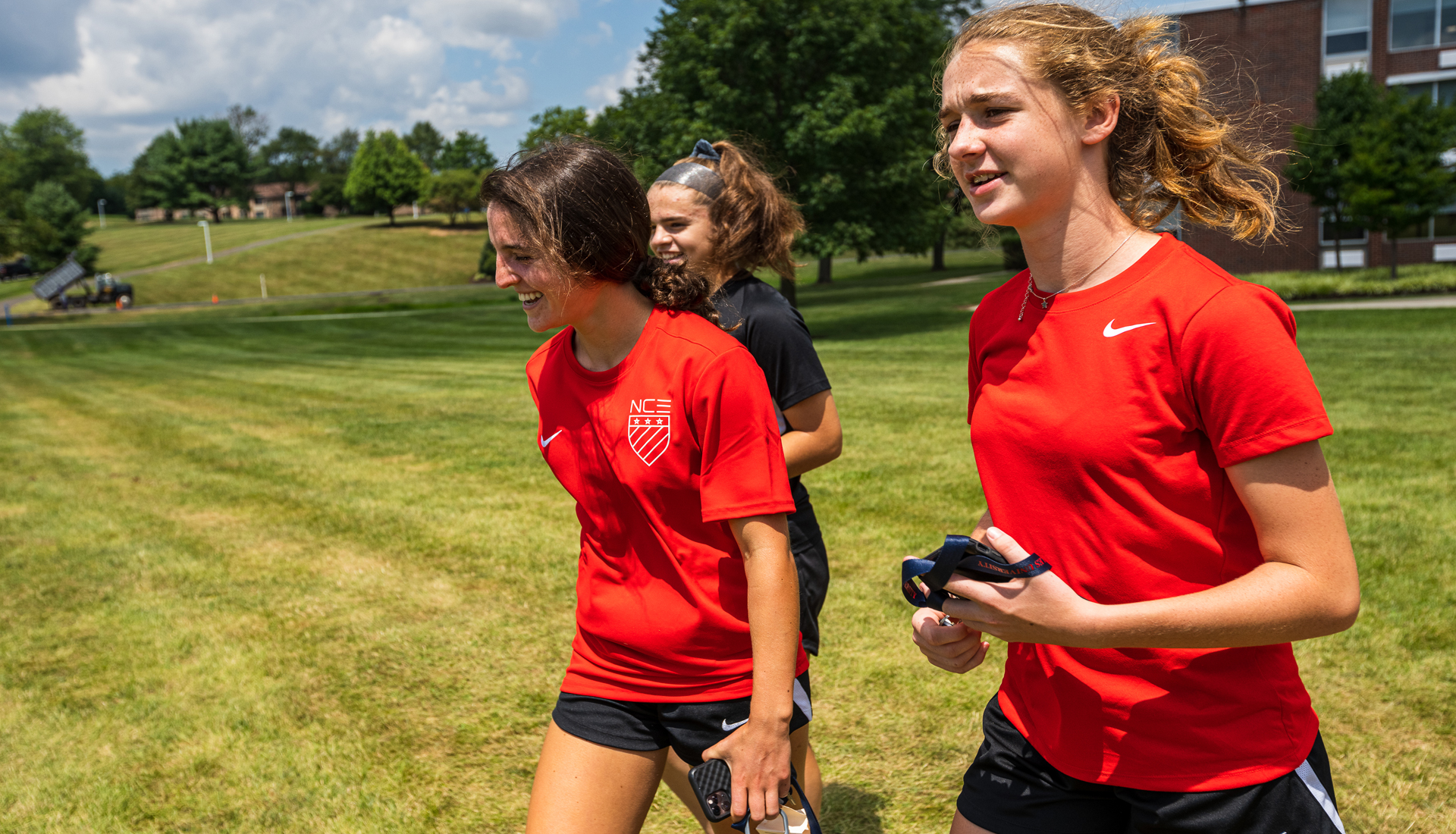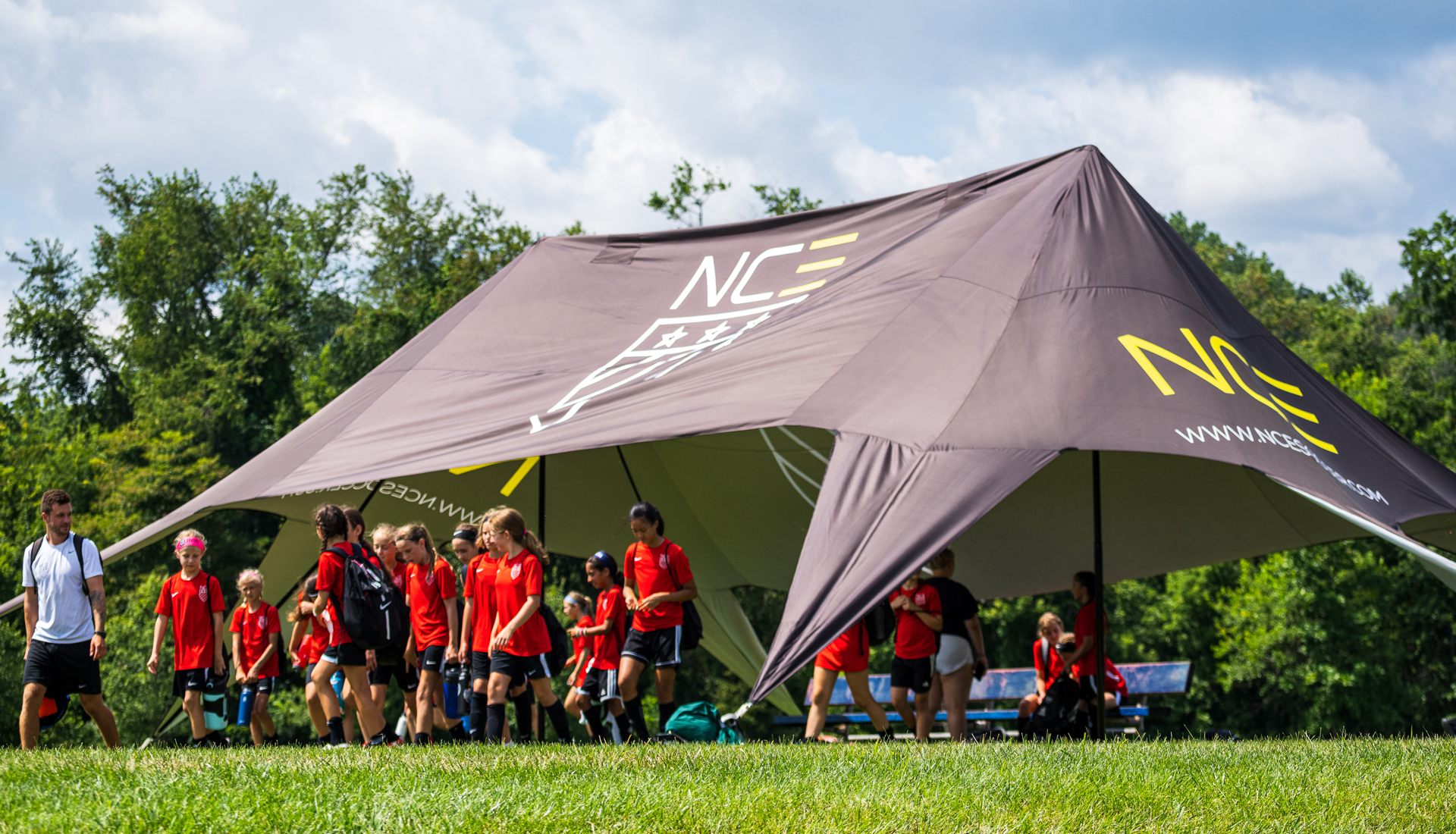 The girls enjoy two coaching sessions-per-day and then play competitive games in the evening.
Behind the Scenes are brilliant NCE Soccer team have prepared the pitches and made all the arrangements to make the week a success.
It is also impressive to see the army of NCE Soccer boys taking over this stunning facility – and having fun whilst they do so.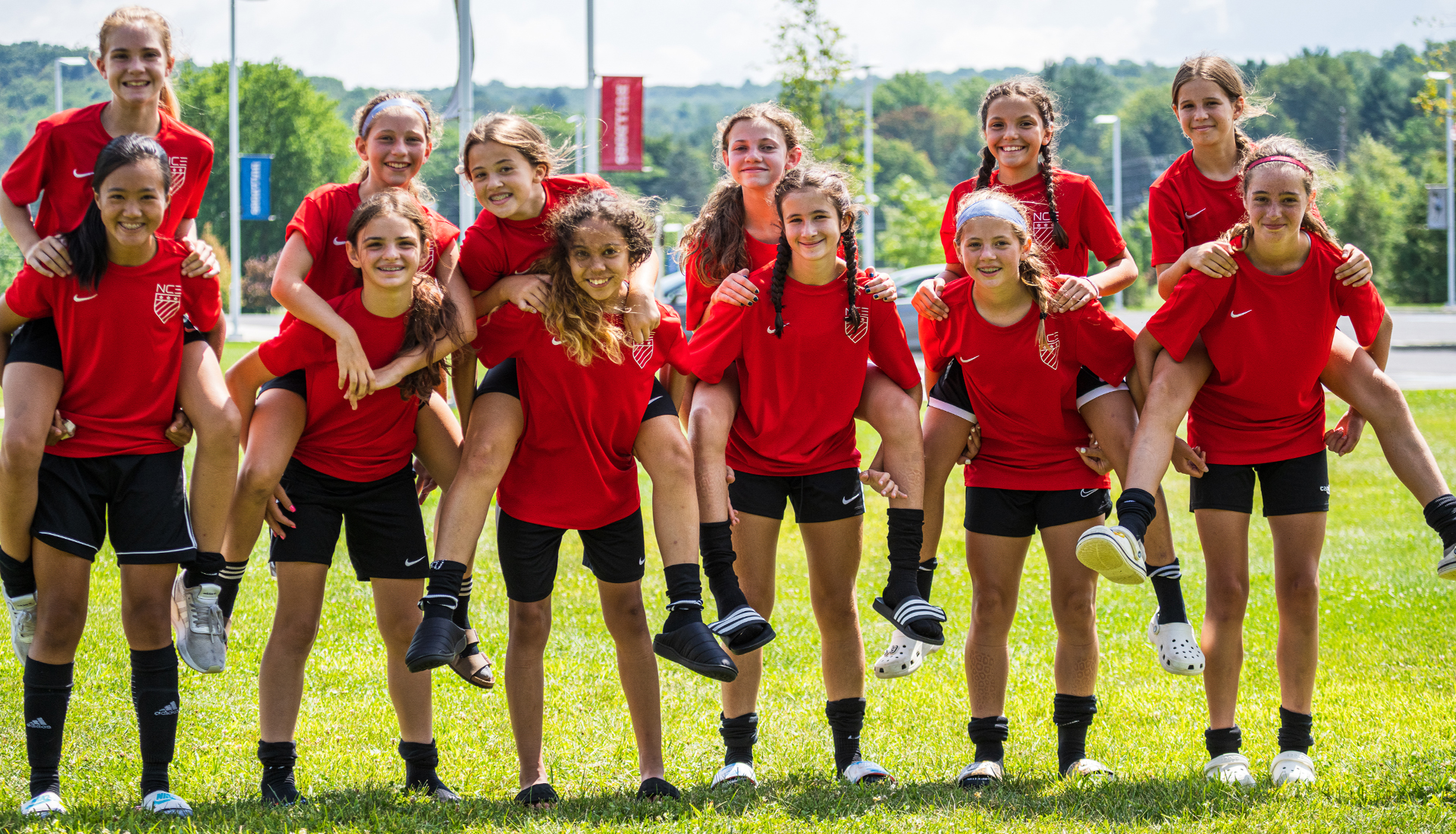 The week is divided into two daily training sessions followed by competitive games in the evening.
Our coaches ensure the players warm up properly and prepare for each session.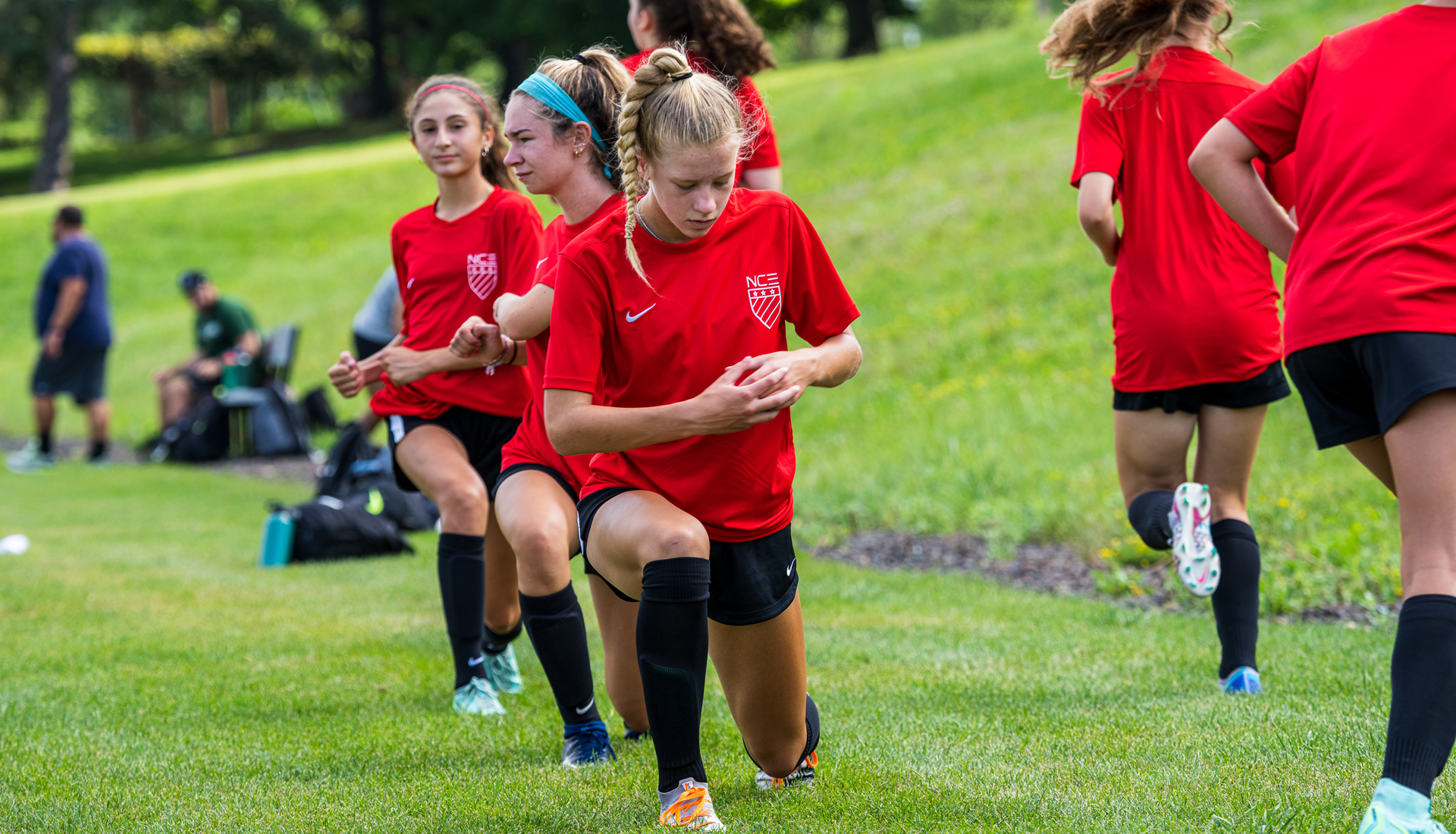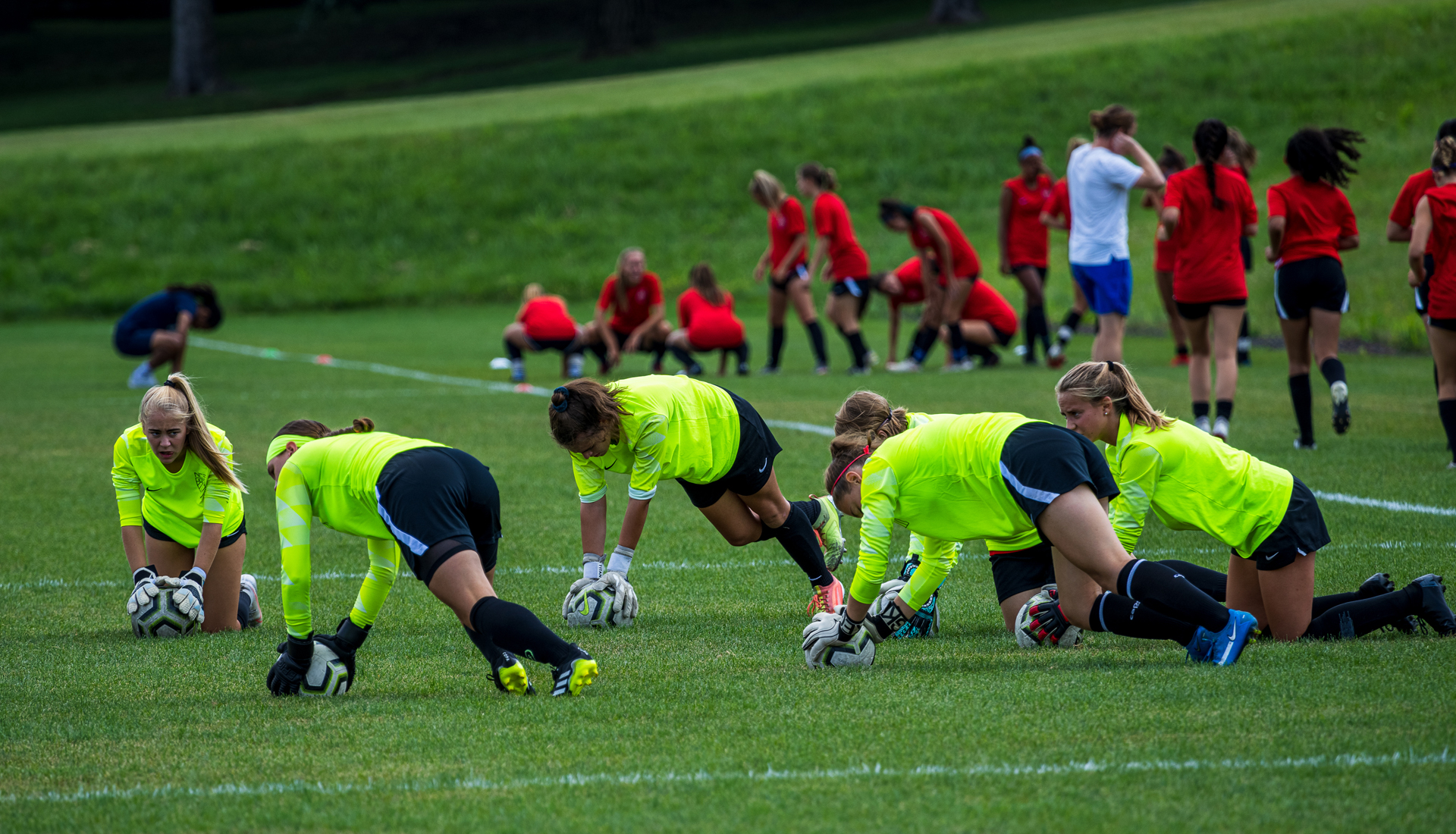 Training sessions are carefully planned with players provided with real focus and intensity to get maximum reward for their effort.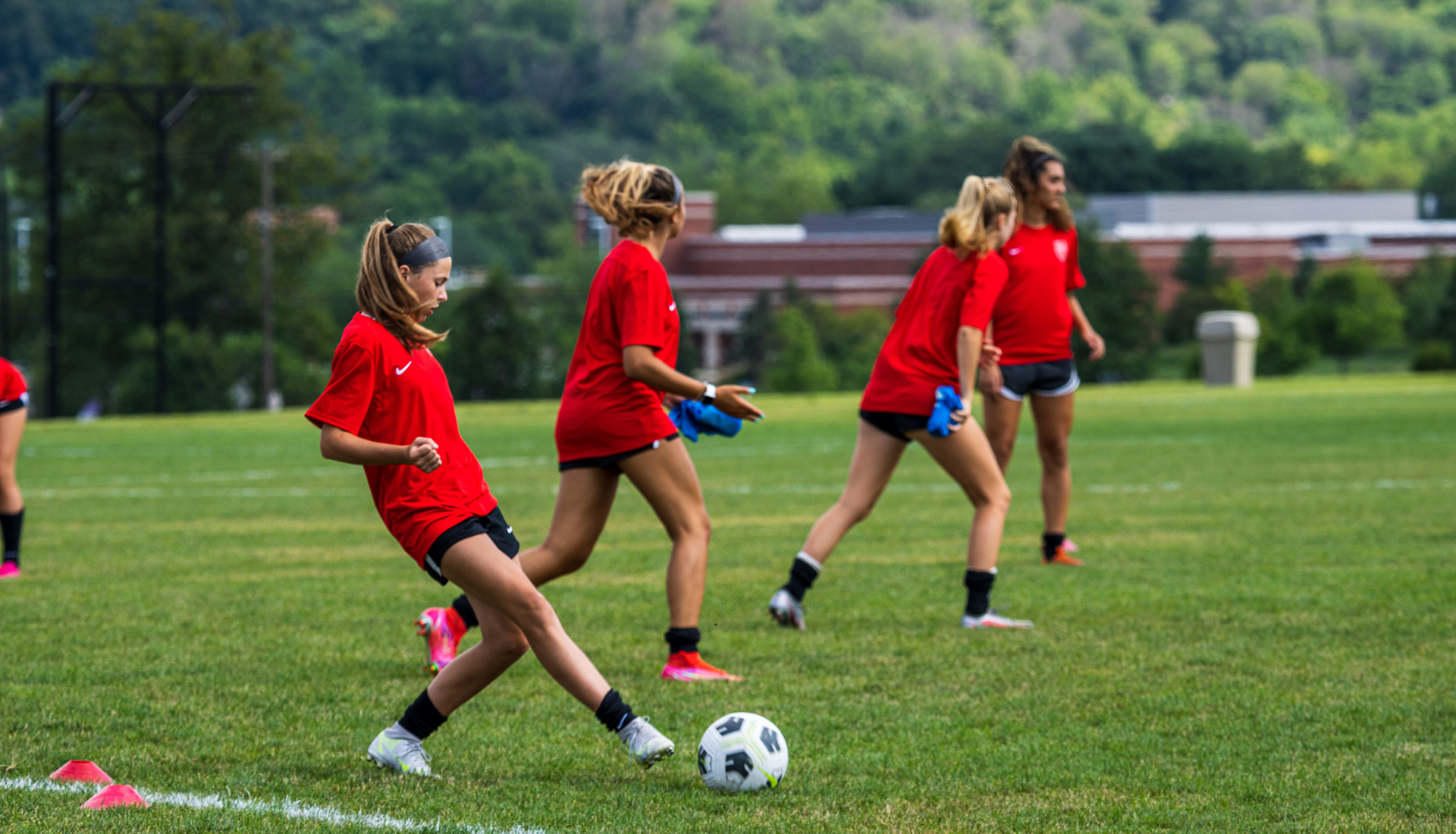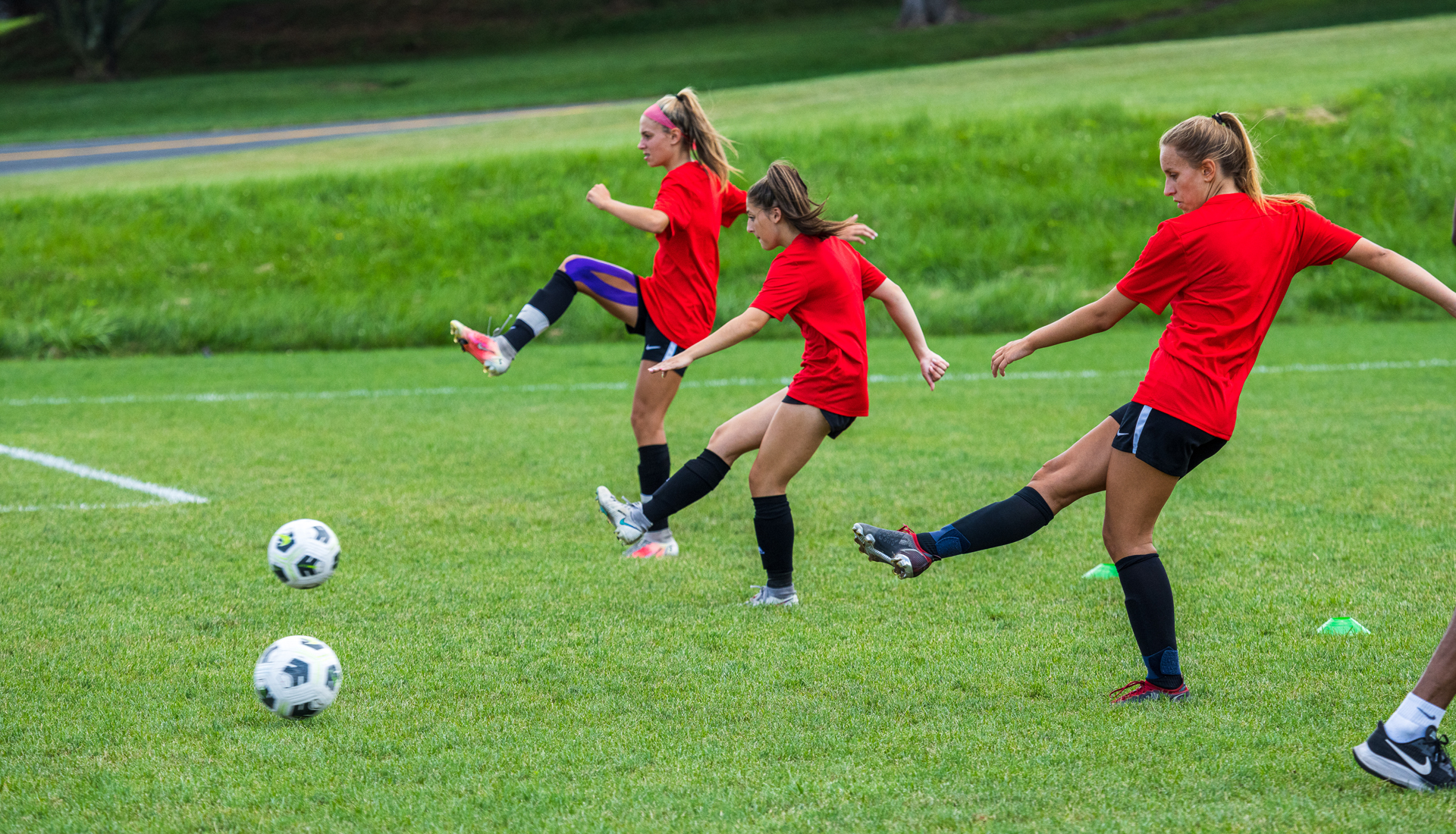 NCE Soccer's team run the sessions alongside coaches from top US High School and Universities who provide expert insight and analysis for the girls.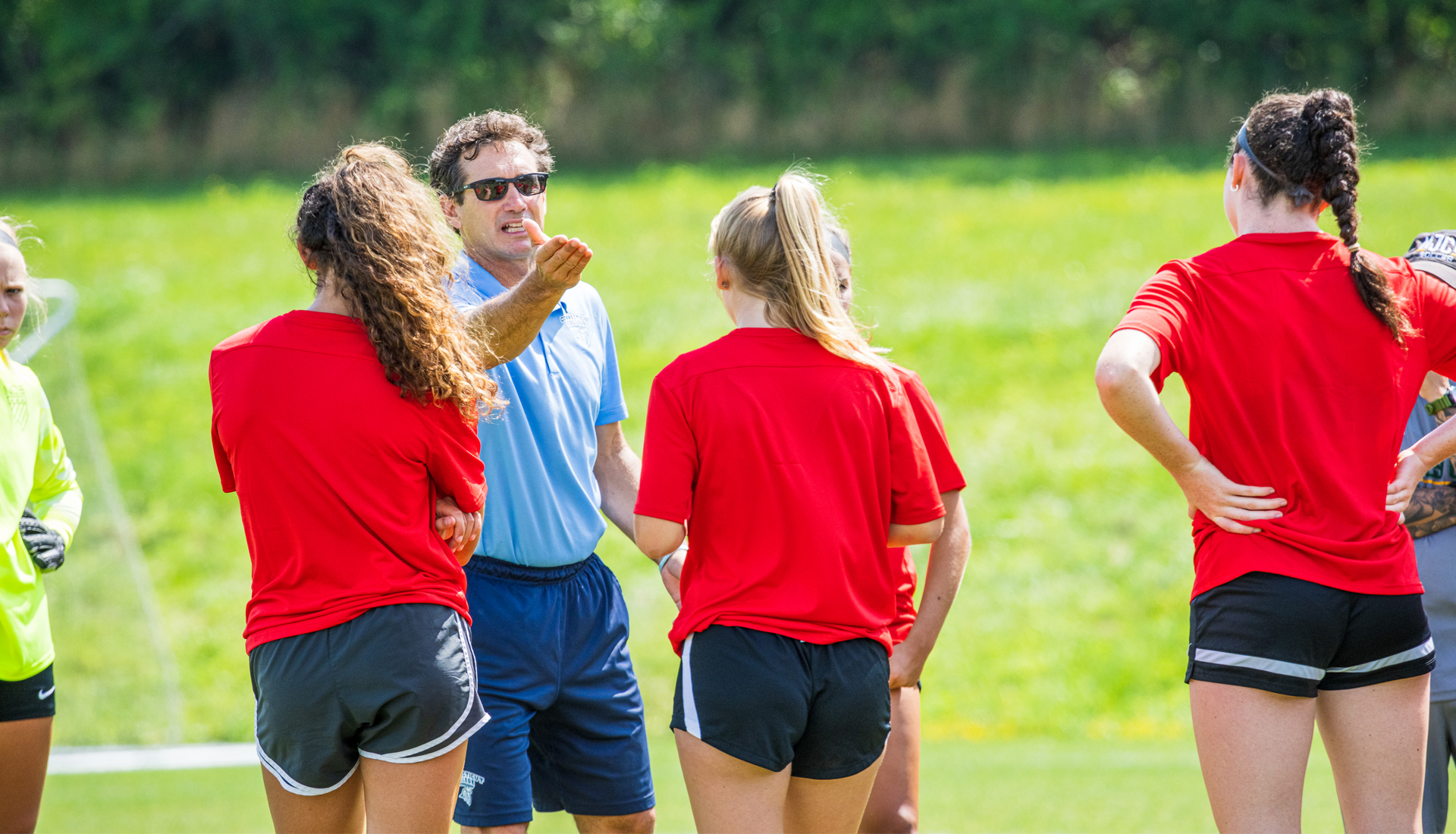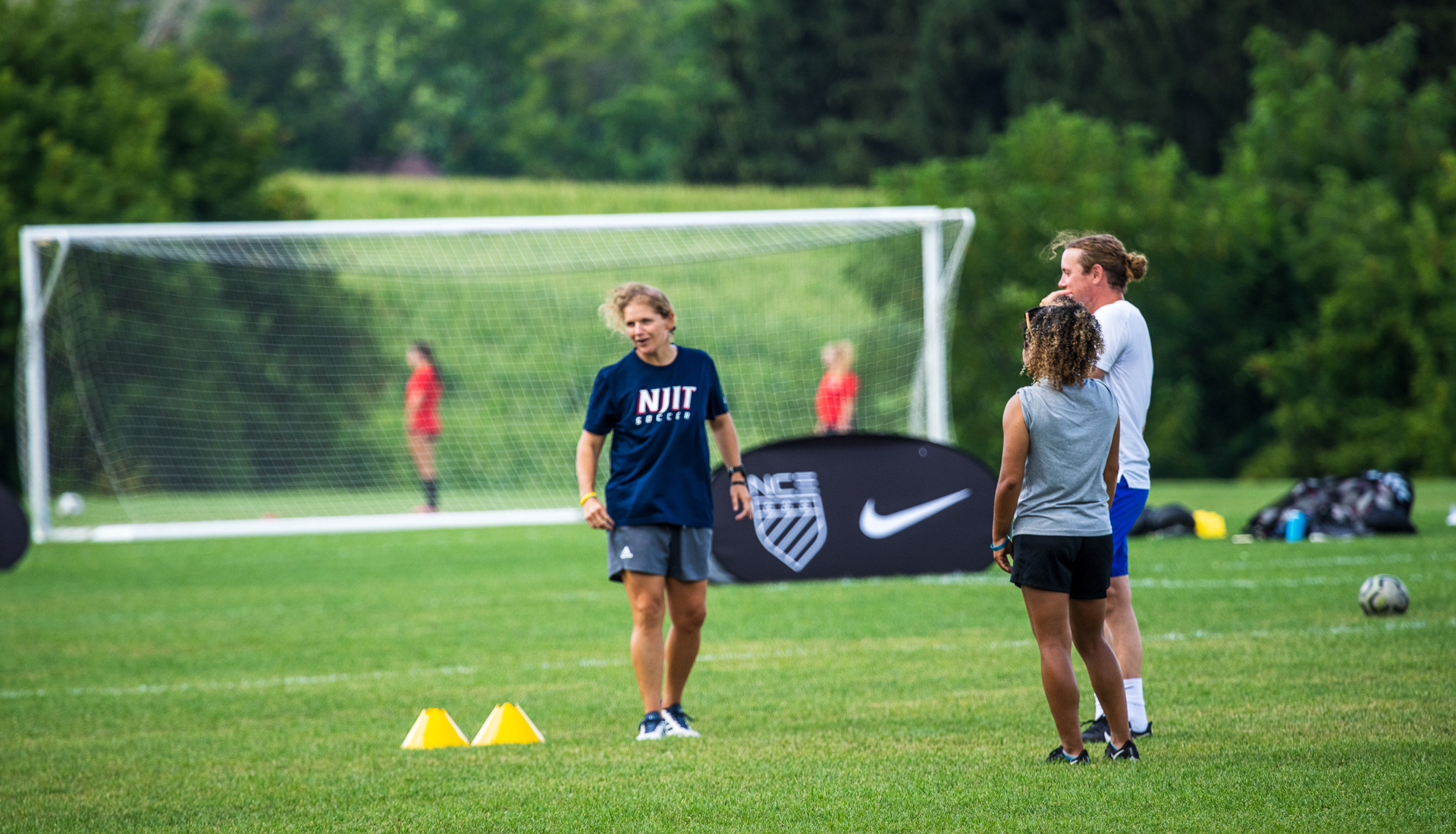 During the week the NCE Soccer players remain on site, staying at the brilliant DeSales University campus with meals provided three-times-a-day.
Nutrition is a key component for emerging athletes and our team work hard to ensure the food on offer provides the right balance to cope with the demands of the week.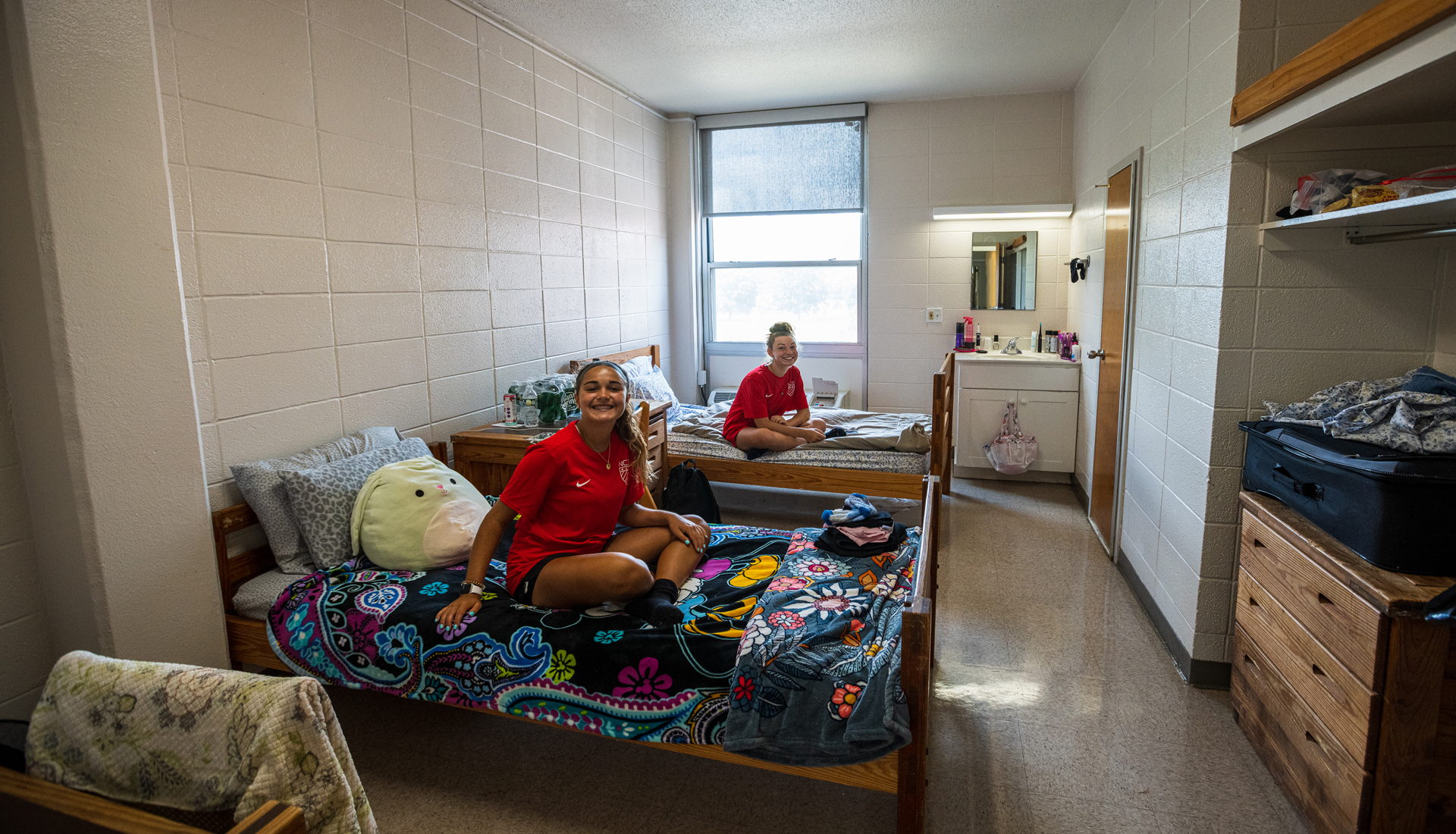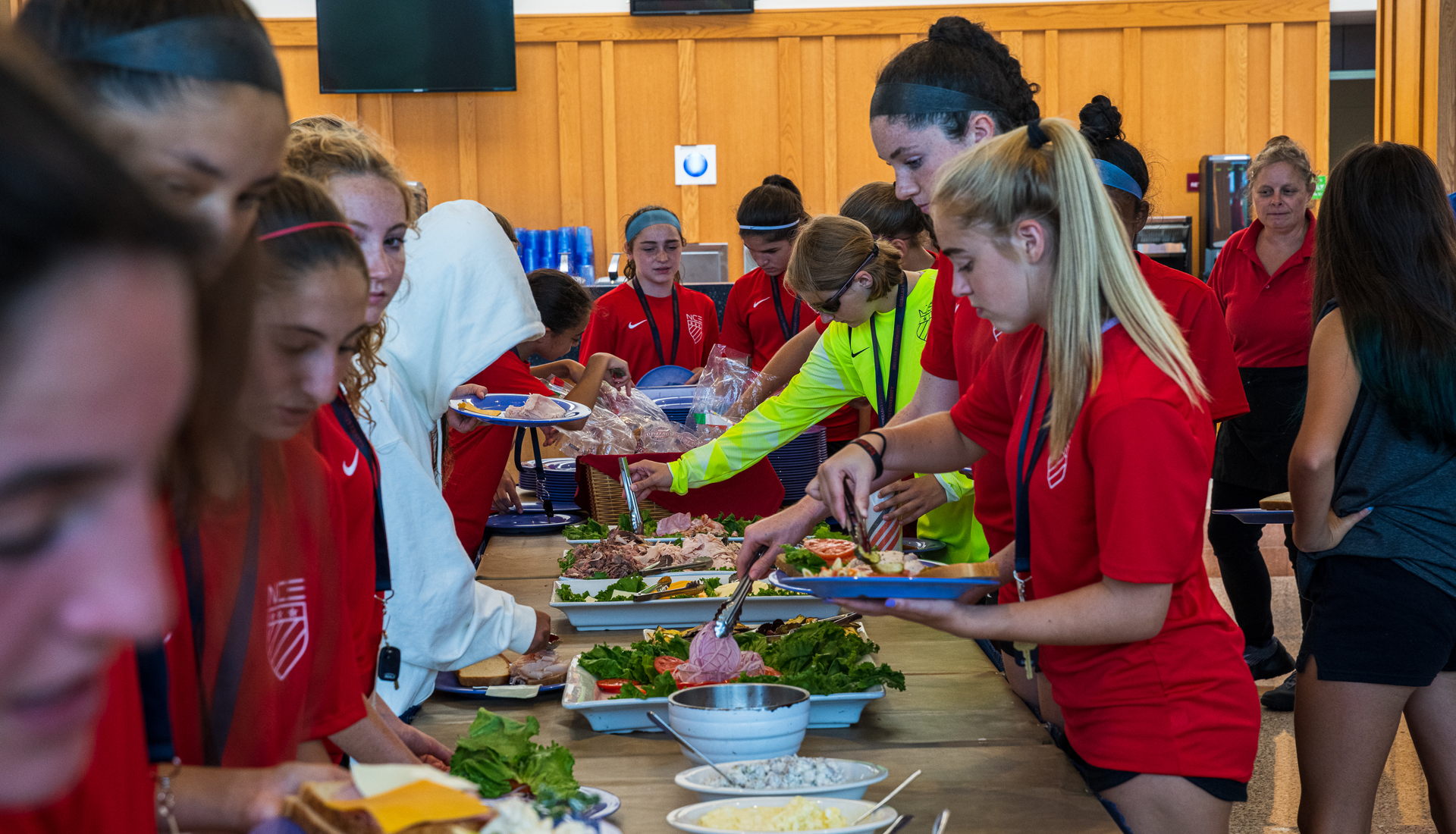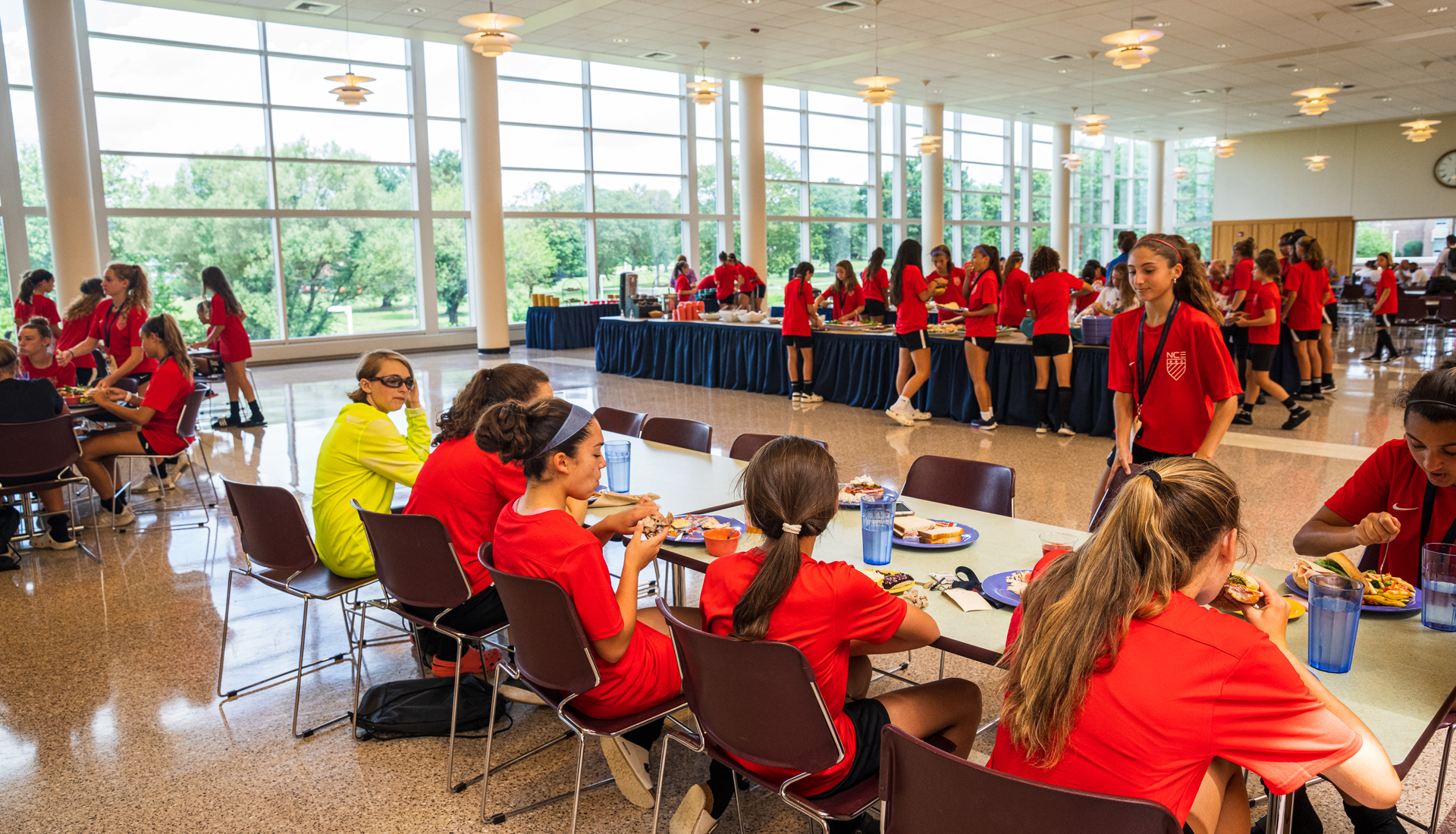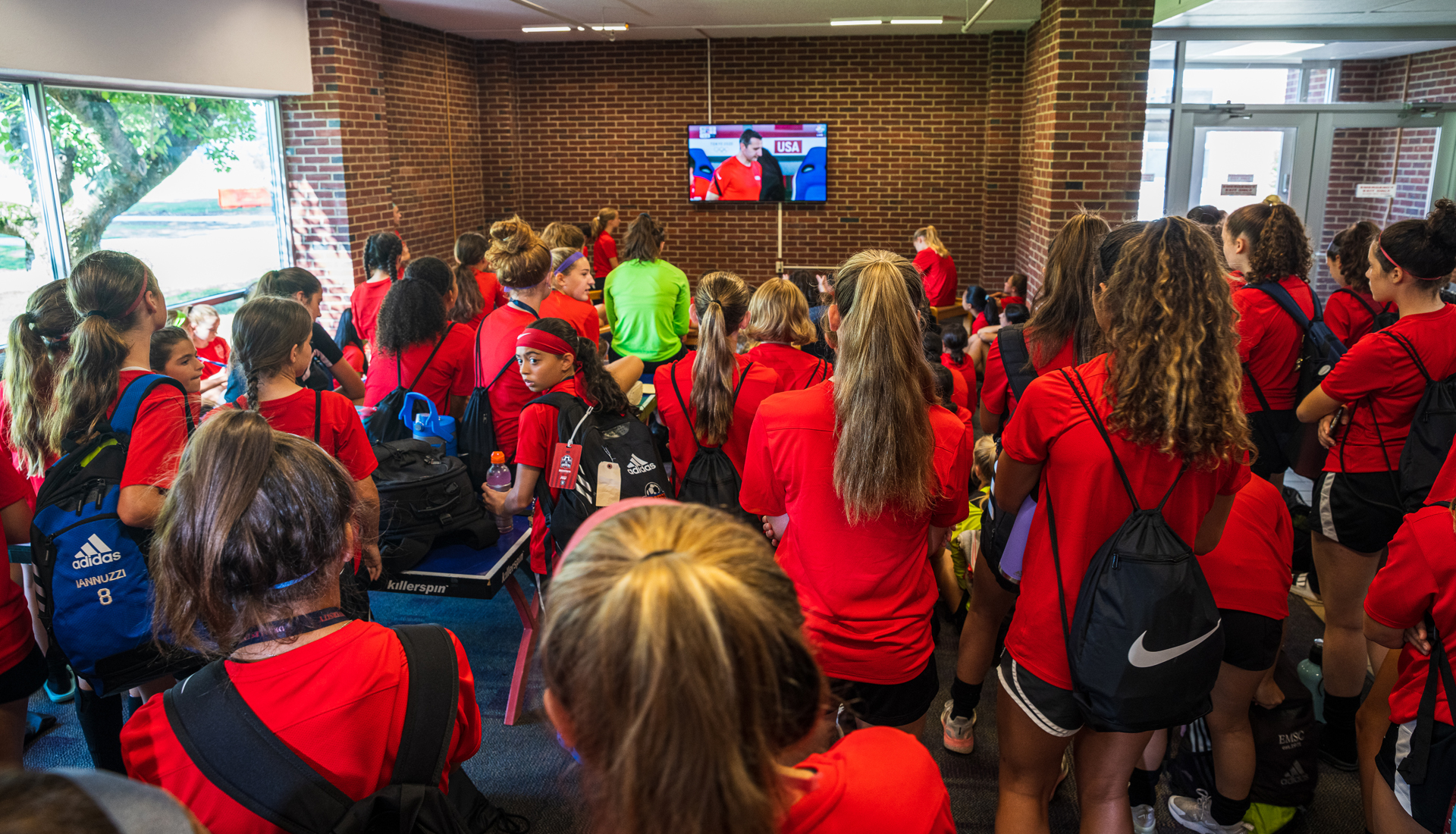 NCE Soccer provide specialist outfield and goalkeeping Center of Excellence Programming.
Our girls goalkeeping program is particularly strong and the residential camp provides our players with a fantastic opportunity to develop their skills.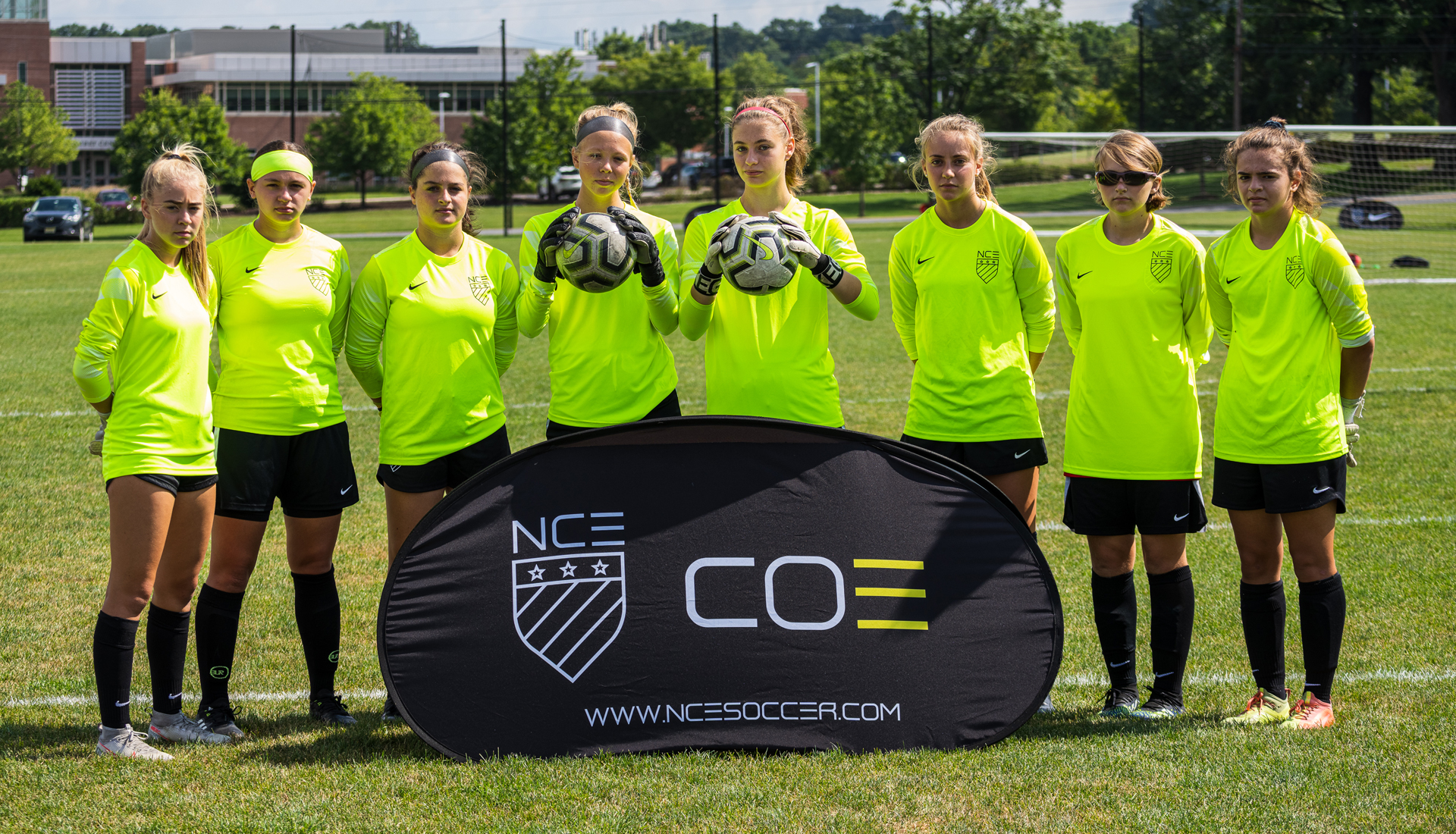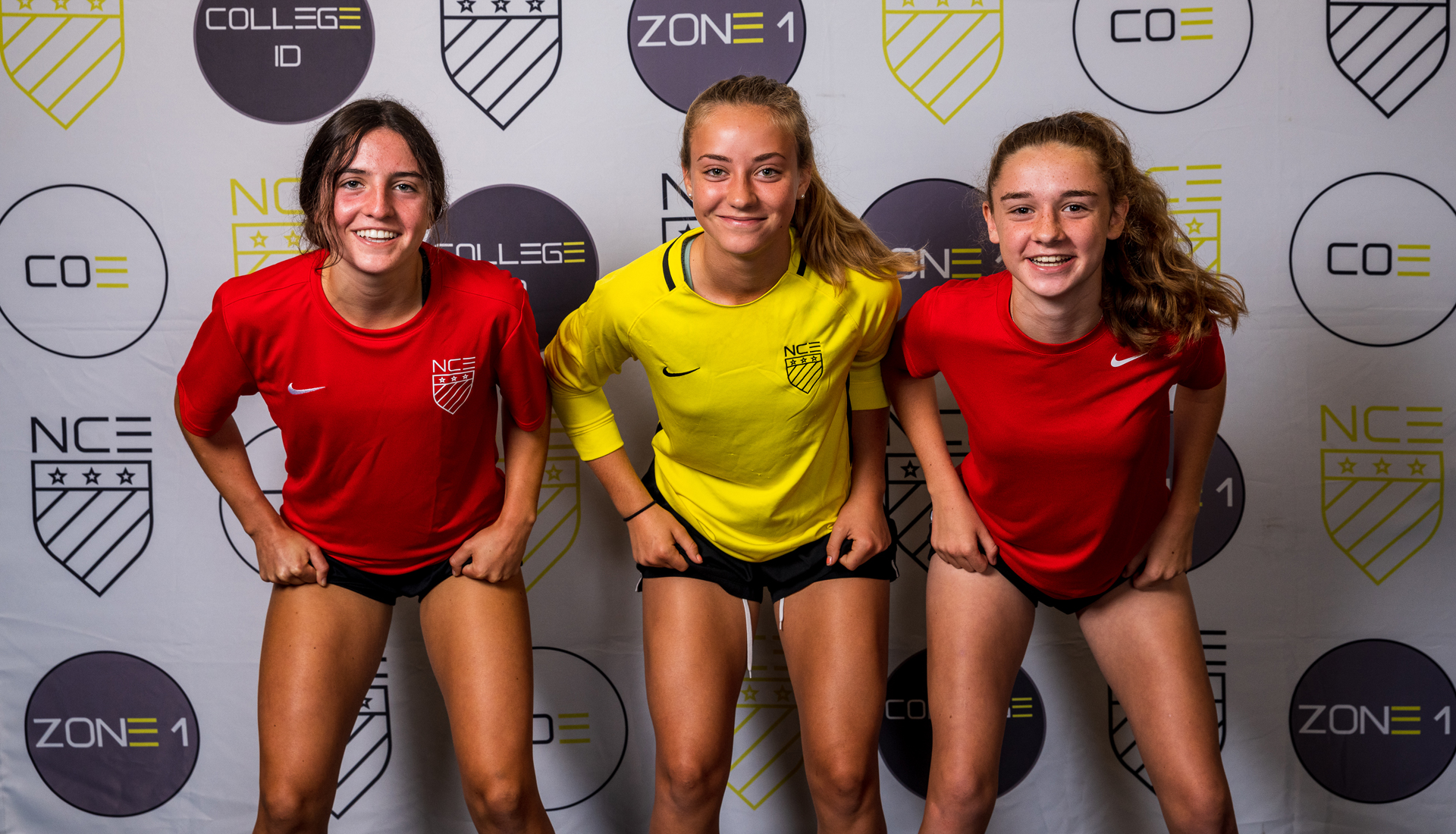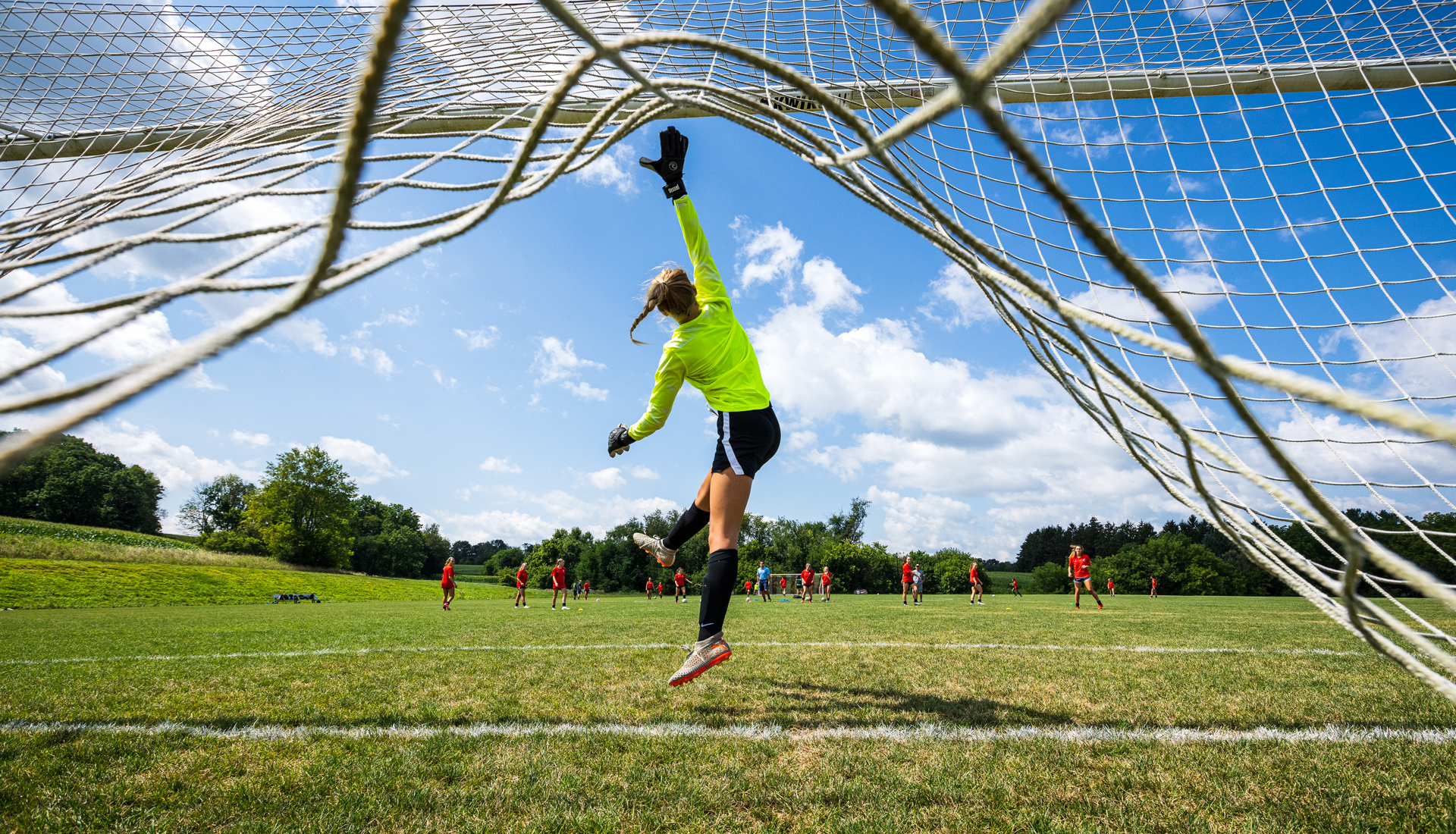 The action comes thick and fast and continues through until Friday where some of the players stay on for the Showcase Weekend whilst other return home, to share tales of their week and show-off their new skills.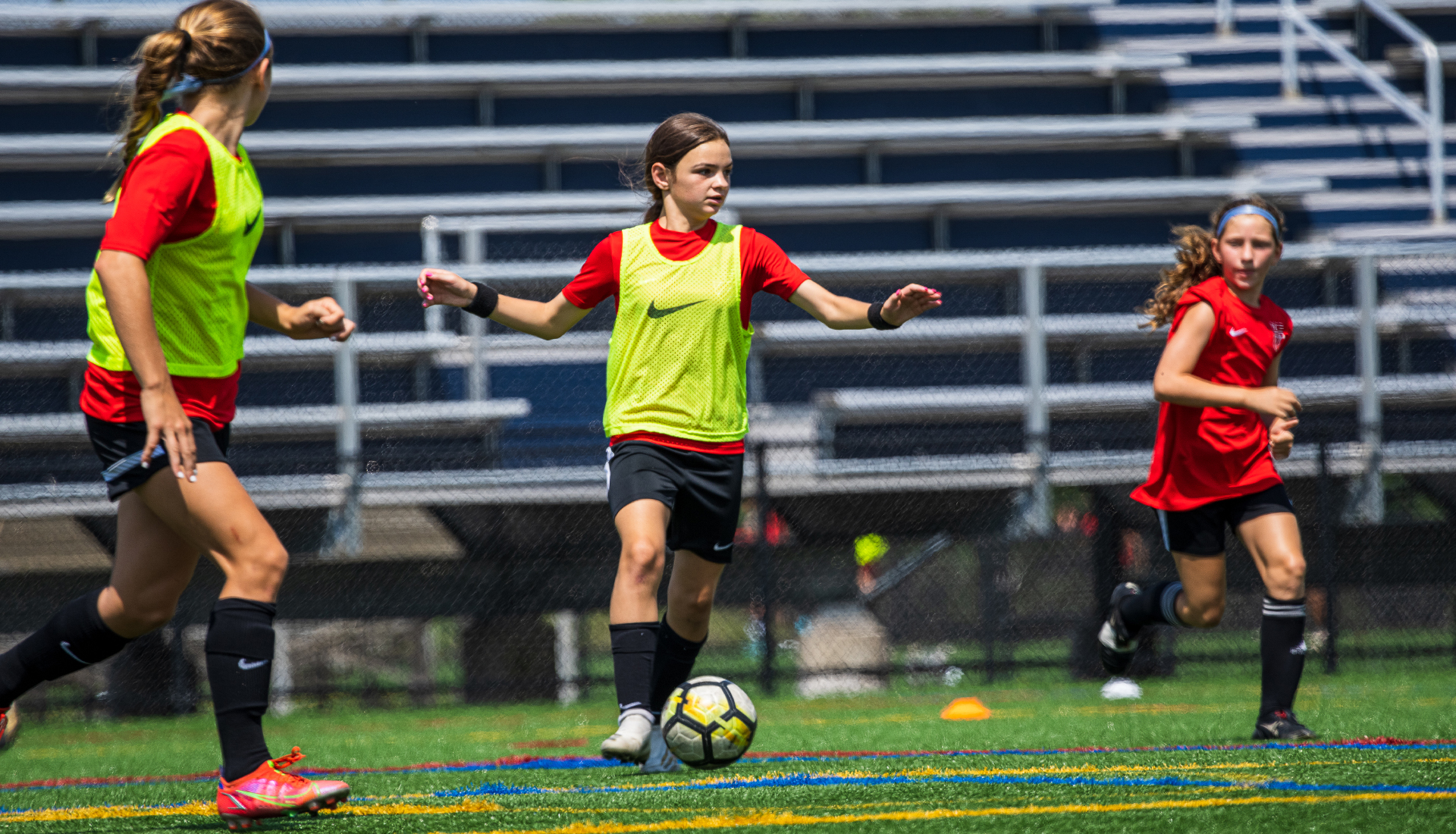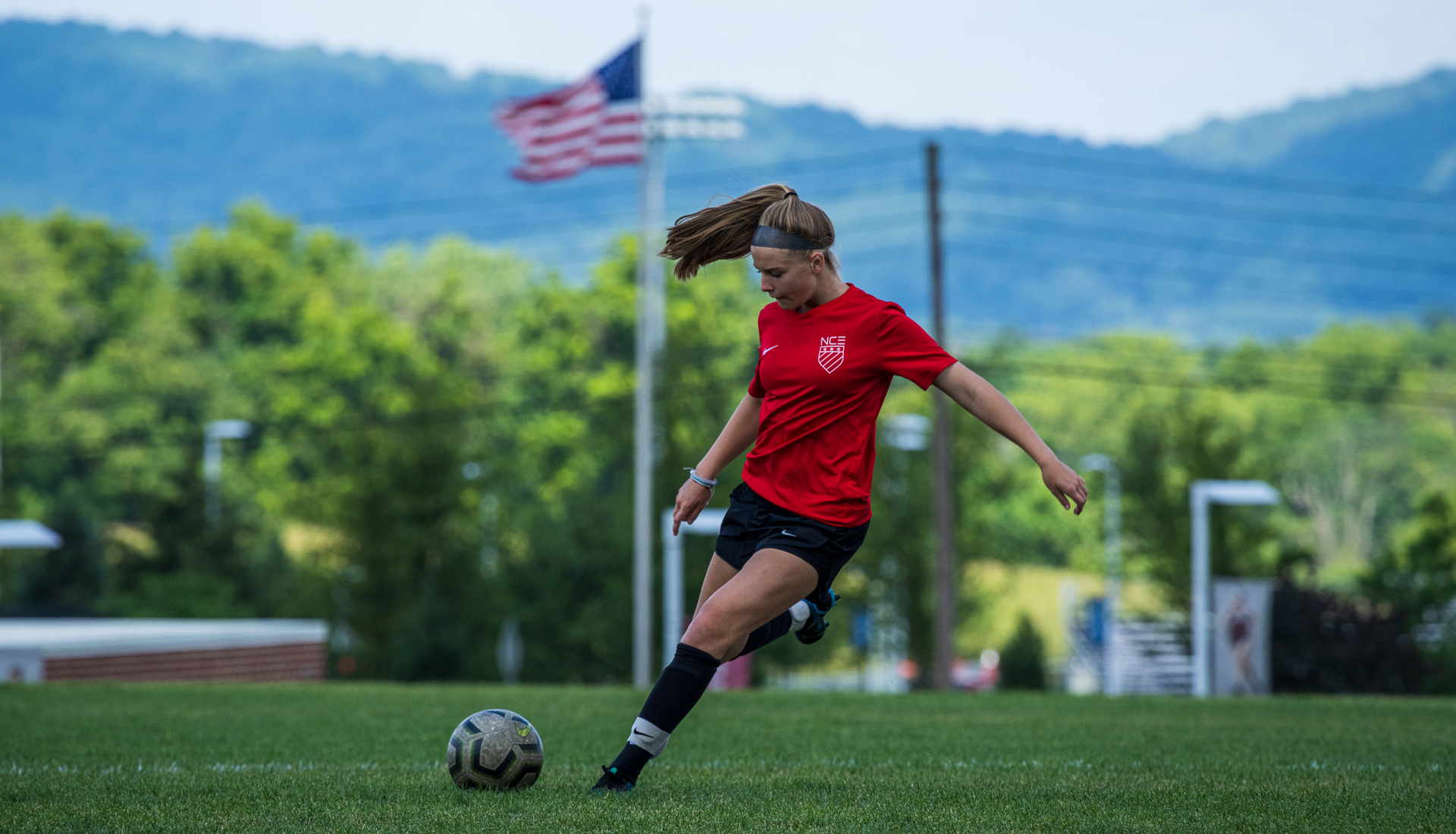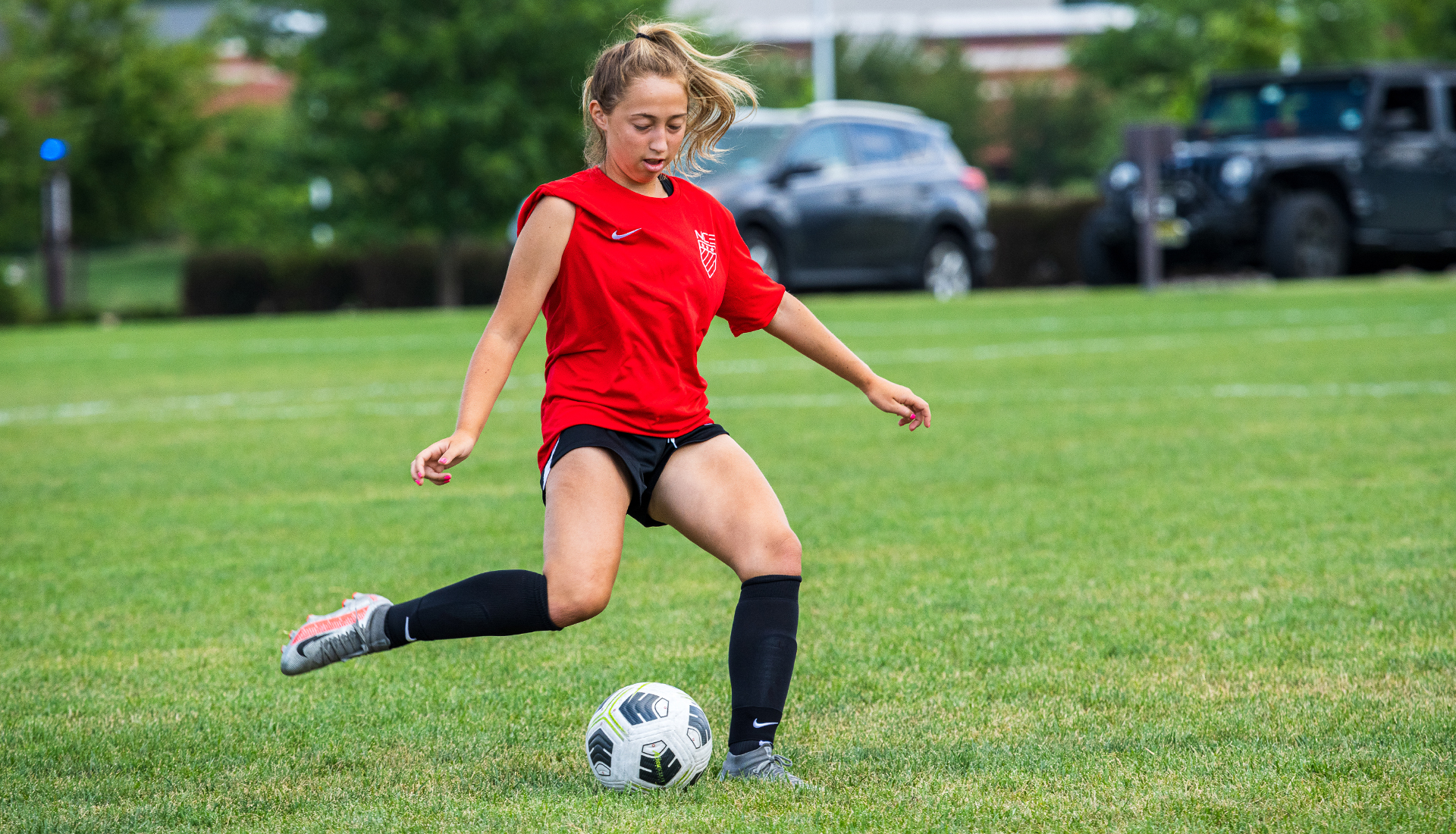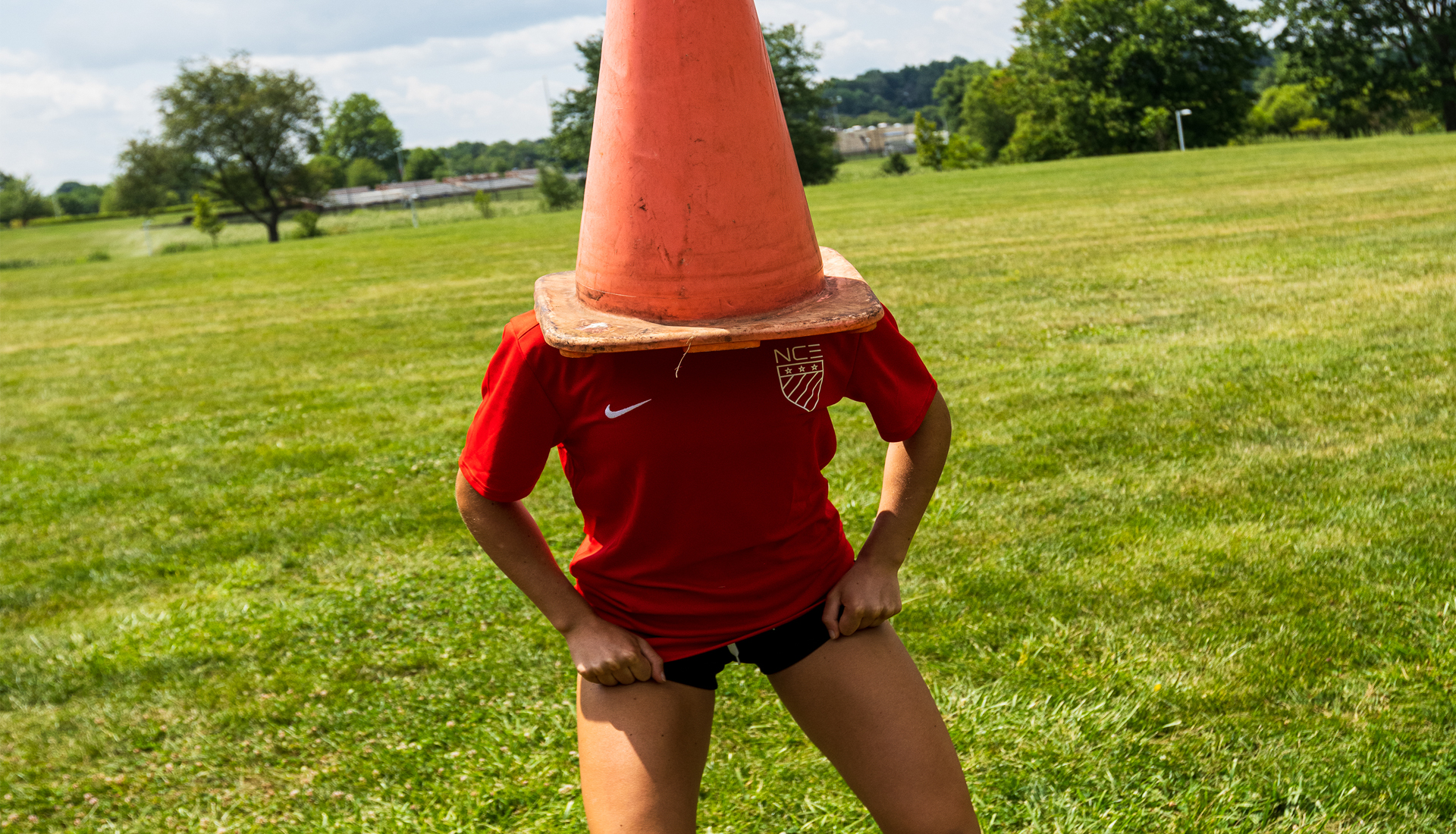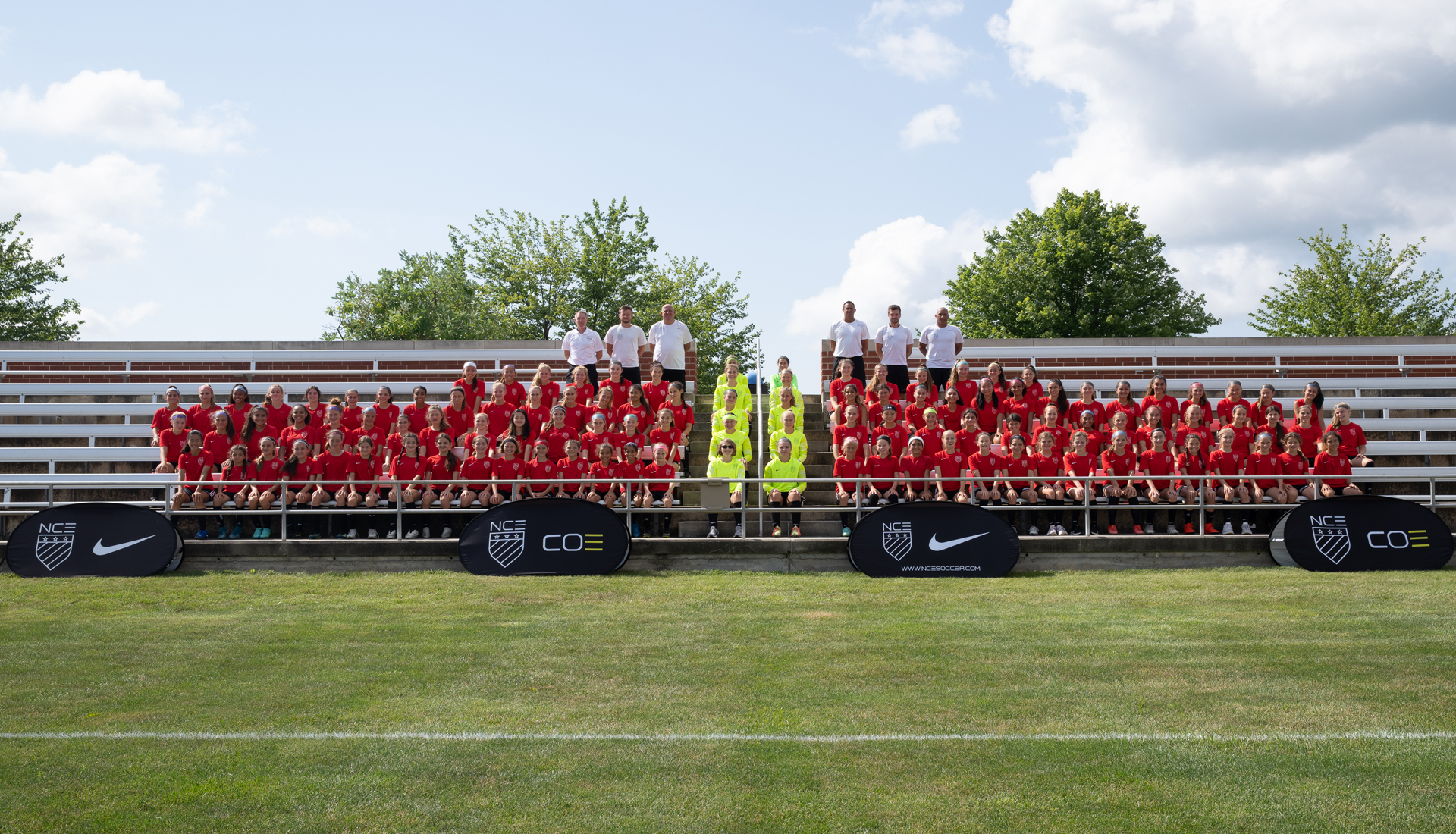 To get involved in the next NCE Soccer Residential players must be part of the COE Program and our Fall Program is nearly upon us.
We will be running specialist outfield and goalkeeping COE Program across the New York, North Atlantic and New England regions. For a full list of tryouts click this link.
* If you're new to NCE Soccer and would like to apply to attend our Fall Programming which launches in September please apply here.
* For media, interview requests or to discuss marketing opportunities please contact James Fletcher at Onside PR via this link
View Gallery