NCE Soccer are delighted to welcome Andy Hill to our ever expanding coaching team.
Andy joins NCE Soccer from Aviator Sports in Brooklyn and will head up the New York Metro region.
He is vastly experienced and well connected and a former coaching partner of NCE Soccer founder John Curtis at Everton America in Connecticut.
He said: "I'm delighted to be joining NCE Soccer and it is great to be teaming up with John again, who hired me first in American back in 2013, giving me my first big break.
"I become Assistant Director of Coaching at Everton America CT before joining SABA NYC, now Albion SC in Brooklyn as Girls Director of Coaching.
"More recently I was working as Director of Youth programs at Aviator Sports in Brooklyn where I managed all their internal youth programs including After School, Day Camps and their Summer Camp, which was an 8-week program over the summer with approximately 600 kids and grossing over $1 million.
Development
"I'm looking forward to working with the best players from all over the region and being able to focus on their development. I think the fact that there are no teams allows you to just focus on the players needs and not be distracted by things like rosters, and game scheduling and playing time, etc.
"It's player focused which I really like. Also looking forward to the different soccer experiences like tours and residential camps and very much excited about growing the programming in the New York Area."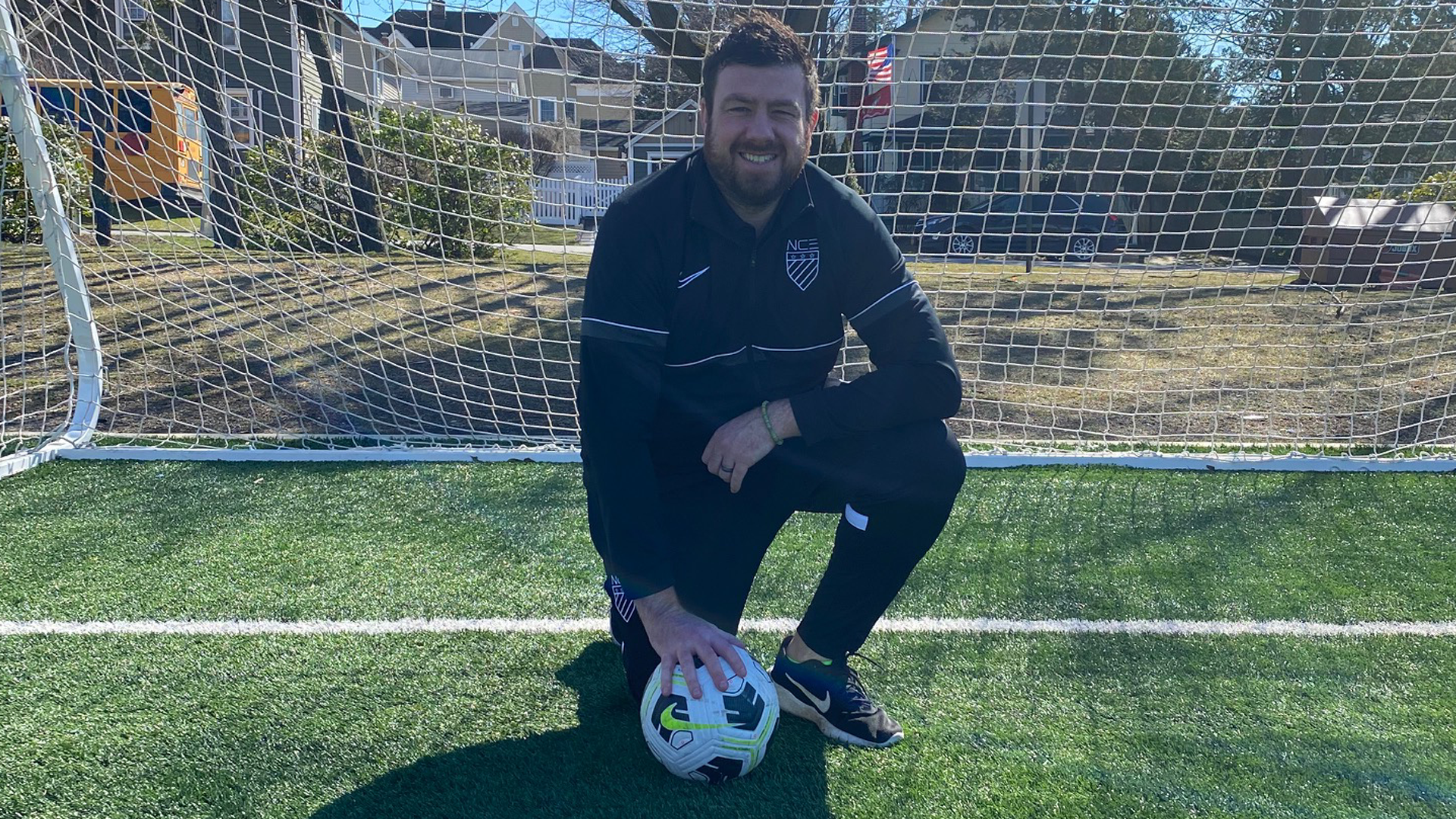 Andy joins NCE Soccer as New York Regional Director and will head up the New York team.
Tryouts for the Spring and Summer programs will be held in April at seven venues across the New York Metro region.
Players already pre-selected for Spring and Summer programming can sign up now, those players not previously part of NCE Soccer programming can apply for their place at tryouts.
Andy added: "I wanted to join NCE because of the structure of the program and how it focuses on the individual players, and also because it gives me a chance to progress my career in something that I am passionate about.
"Players should expect me to be intense but at the same time approachable and fun to practice with. Although it is an elite program you still have to keep the fun aspect in the game and I feel I can bring that to practice whilst still expecting the highest standards.
"From the players I expect effort. They are all paying for additional programming to try to reach higher levels so it annoys me if they come to practice and don't put in 100%. If they do put the time and effort in I know the program will make them better players."
Tryouts
Players wanting to join the National Center of Excellence can now book their place at tryouts at 18 venues across America.
Tryouts for the COE Program (U9-U14) and College ID Program (U15-U18) will take place in April.
Successfully trialists will enjoy an eight-week Spring Program followed by a eight-week Summer Program with the very best of those receiving invites to NCE Soccer's International Touring teams to England, Sweden, Italy and Brazil.
Tryouts will kick off on April 11th at Hudson Valley Sportsdome in Milton, New York and close out on on April 21st at Sports World in East Windsor, CT.
NCE will be operating specialist goalkeeper programs at seven venues across the four regions.
* Players already pre-selected can NOW sign up for programming whilst registrations for tryouts are now open. Click on your nearest venue below.
Full Tryout Out List
NY Metro Outfield Tryouts
NY Metro GK Tryouts
—–
New England Outfield Tryouts
New England GK Tryouts
—–
North Atlantic Outfield Tryouts
North Atlantic GK Tryouts
—–
Southern California Outfield Tryouts