It may be cold and wet outside but Spring and Summer are coming – and NCE Soccer tryouts are now just SIX WEEKS away!
Tryouts are now open for elite youth soccer players hoping to join NCE Soccer Programming in Connecticut, Massachusetts, New York, New Jersey, South Jersey, Pennsylvania and Southern California.
The standard is unashamedly high and only the best players will be selected to join the Center of Excellence Program (players aged U9-to-U14) or the College ID Program (U15-U18) at venues across our four regions.
Those players selected at tryouts will join elite players already pre-selected for 16 weeks of top level soccer coaching across the Spring and Summer seasons.
NCE Soccer coaches provide outfield and specialist goalkeeping coaching for boys and girls with programming designed to maximize the potential of individual players – benefitting both them and their home club.

Quality
"The Programming is of the highest quality and designed to help top players maximize their opportunity and fine tune their ability," explained NCE Soccer founder John Curtis.
"The tryouts are designed to filter out the very best players. We don't want quantity, we want quality and we have to ensure that only the best players are selected to keep the standards high and that bar is raised every season.
"It is also great to see the character of those players who don't make selection come back next time and show they've worked on their game and improved sufficiently to gain selection the next time.
"It is tough but we have to maintain our levels to be fair to those already selected and to ensure those selected benefit from our program."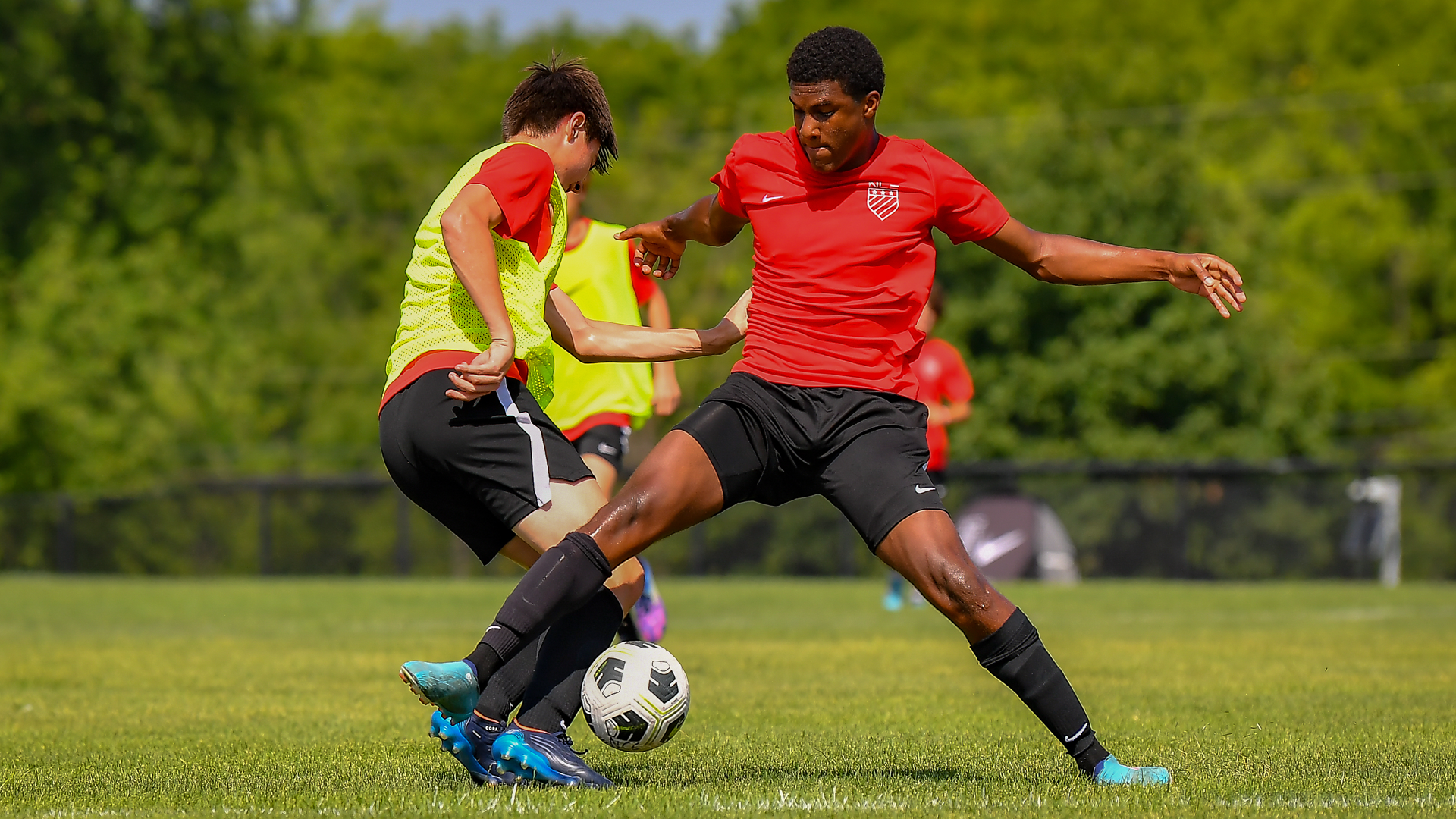 Reputation
NCE Soccer is rapidly gaining a reputation amongst top US Colleges and Universities as providing a breeding ground for elite youth players – with coaches from Division 1, 2 and 3 teams recruiting players directly from our programming.
And NCE Soccer's Pro Pathway has helped the very best players go onto enjoy professional careers with the likes of Maximo Carrizo, who becoming the youngest player in MLS history to sign a First Team contract at New York City.
Former players Curtis Ofori signed for the New York Red Bulls whilst Cooper Flax, Diego Rossi and Dren Dobruna have all gone onto make their New York City first team debuts.
"As former professional players we have contacts at professional clubs around the world," added John.
"They trust our judgement and they have been impressed by the quality of player NCE Soccer is producing and they want to work with us and our players.
"For example, we returned just last week from our Pro Pathway Tour in the United Kingdom where we travelled with a boys squad who enjoyed a week of top class soccer in England.
"We played against and trained with top professional Academies including Blackburn Rovers, Blackpool, Fleetwood, the Steven Gerrard Academy and went behind the scenes at Manchester United.
"Our players had the opportunity to test themselves against the best and measure their abilities, their soccer education against the very best young academy players."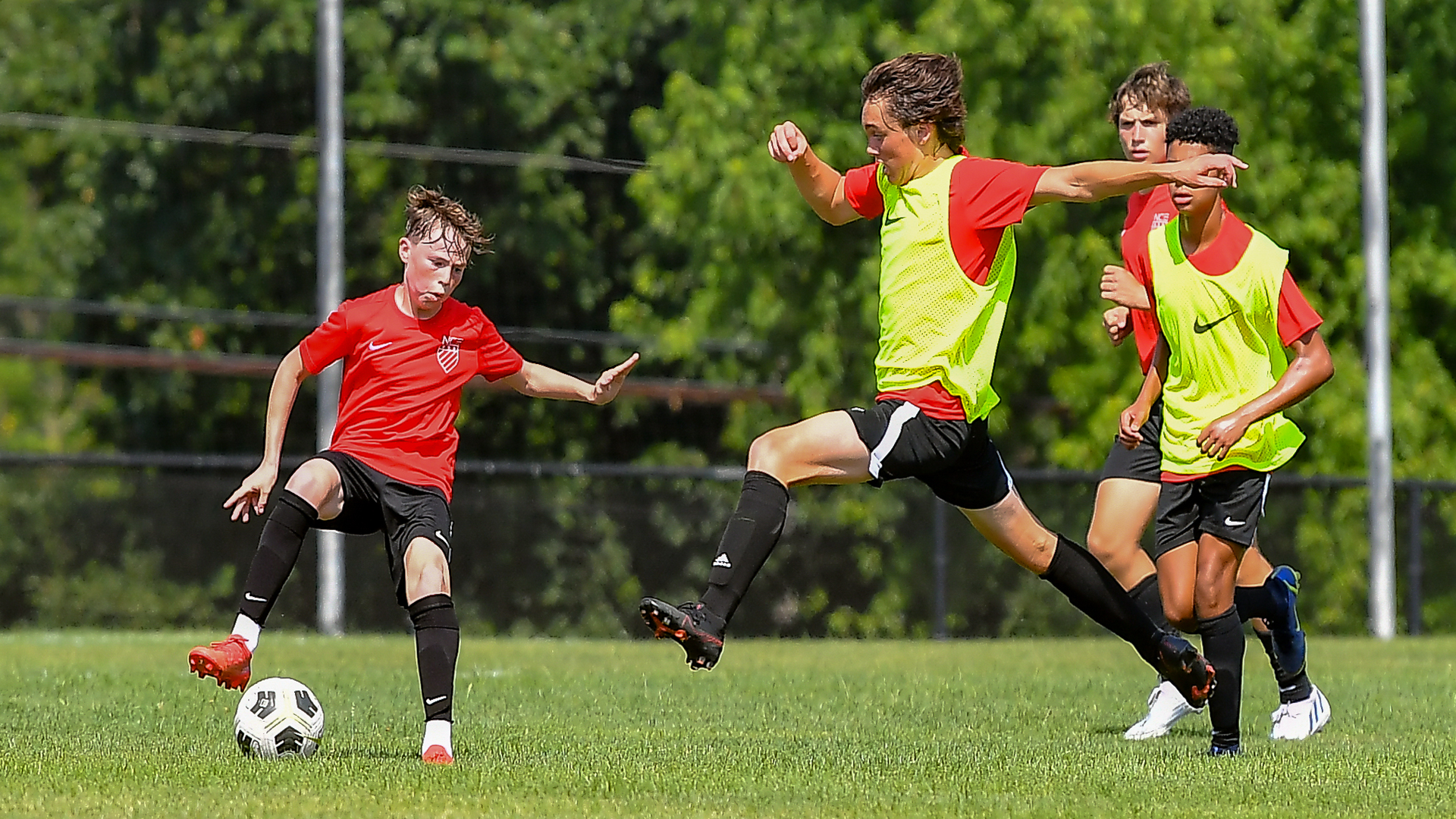 Tryouts
Players wanting to join the National Center of Excellence can now book their place at tryouts at 18 venues across America.
Tryouts for the COE Program (U9-U14) and College ID Program (U15-U18) will take place in April.
Successfully trialists will enjoy an eight-week Spring Program followed by a eight-week Summer Program with the very best of those receiving invites to NCE Soccer's International Touring teams to England, Sweden, Italy and Brazil.
Tryouts will kick off on April 11th at Hudson Valley Sportsdome in Milton, New York and close out on on April 21st at Sports World in East Windsor, CT.
NCE will be operating specialist goalkeeper programs at seven venues across the four regions.
* Players already pre-selected can NOW sign up for programming whilst registrations for tryouts are now open. Click on your nearest venue below.
Full Tryout Out List
NY Metro Outfield Tryouts
NY Metro GK Tryouts
—–
New England Outfield Tryouts
New England GK Tryouts
—–
North Atlantic Outfield Tryouts
North Atlantic GK Tryouts
—–
Southern California Outfield Tryouts