Taylor Caldwell is a Connecticut soccer prospect with a big future, and an even bigger heart.
The seventh grader lives and breathes soccer and she is currently working tirelessly to secure her recruitment to a top US college.
Taylor is an NCE Soccer student from Manchester in CT and her performances on the field suggest she is on the right track.
But it is Taylor's performances off the field that we wanted to highlight, after learning of her community work during the last year of Covid.
Taylor has been using her free time during the crazy Covid lockdowns to help some of Connecticut's furry friends – by fundraising and making blankets of the Humane Society.
Community
Taylor explained: "I had to do a community service project for school, and with COVID it's very hard to find a safe option, but I LOVE animals and so it seemed the perfect fit.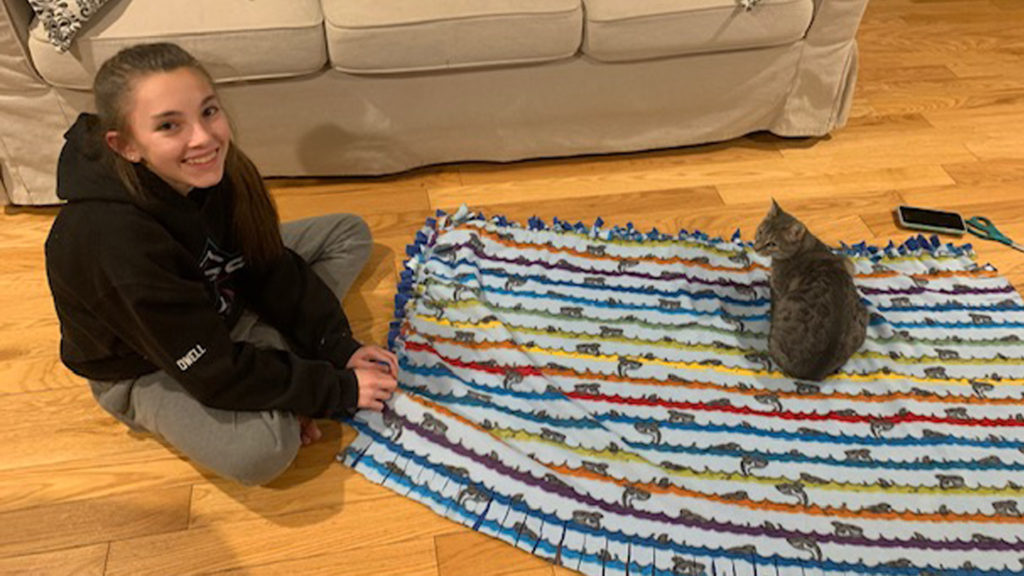 "I love helping out and volunteering for different things and I have two cats and a dog, so the idea of making blankets for them felt right!
"I always feel so badly for the animals in shelters, because I know how my pets only want to be loved. I thought that if they had a special cozy blanket that was theirs, they could find some comfort.
"I looked for some local rescue groups, but again, with COVID finding a place was tricky, and then I found the Humane Society. They are a really great organisation, they shelter all kinds of animals, right now they even have some guinea pigs!
"They were accepting donations at the time so it felt right.
"I needed to get creative with my project so I decided to make no-sew fleece blankets. I was able to raise about $150 in donations, so I have more material to make about 50 more blankets!
Connecticut
"I'm glad I chose them and I am currently working on more blankets to donate. I'd love for each pet to be able to take their special blanket to their new forever home with them."
The Connecticut Humane Society is the oldest and most comprehensive animal welfare organisation in the state. They help thousands of pets every year.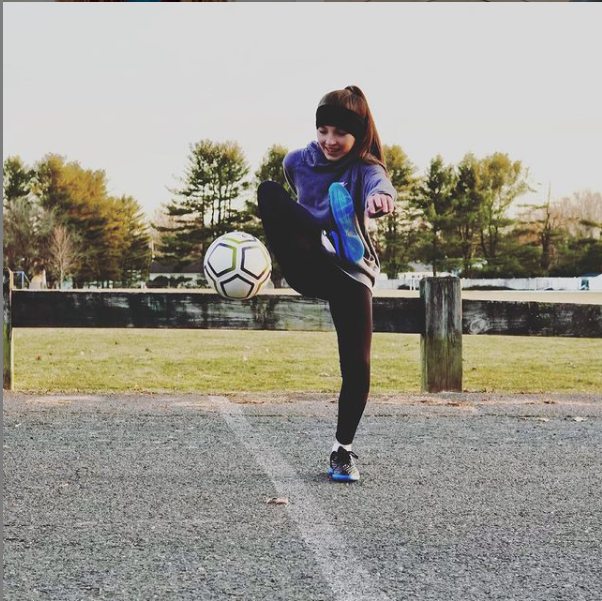 They will use the blankets to comfort animals, taken in for a variety of reasons, whilst they seek to re-home them with compassionate owners.
It isn't just animals that Taylor has helped. Her first philanthropic act was to create face masks for her family as well as teachers and staff at a local school.
Quite a feat when you consider that, before Taylor made the masks, she had to learn how to use a sewing machine on YouTube.
She added: "My mom decided to make face masks because it's hard to find a size that fits me and my brother that we also like.
"I watched a YouTube video and we figured out how to use the sewing machine!
"It's been really fun, we go to Joann Fabrics A LOT and pick out new fabrics. We feel that if we have to wear the masks, we may as well have fun!
Donation
"Last trimester I sewed close to 50 face masks and donated them to a local elementary school for the teachers and staff. I love the feeling of giving back.
"I love things like that, I also have an addiction to crocheting blankets! I've made seven full sized blankets and I like to give them to other people to enjoy. They are so warm and fluffy!"
Warm and fluffy they may be, but don't for one second, think Taylor Caldwell has anything but a steely determination when it comes to soccer.
She has her sights firmly set on achieving good grades at school to advance her education, on-and-off the pitch, at a top US college.
She is committed to working hard to achieve that goal and has recorded High Honors, all As, for both trimesters so far this year!
Taylor, added: "I started really playing soccer when I was nine-years-old. I started on my town travel team and really enjoyed the game.
"A couple years ago, I tried out for CFC City and met my amazing coach, Ty Martinelli. He believed in me and helped me focus my training and develop my skills.
"I started with NCE last winter and I could not be happier. The coaches are so supportive of all the players. My confidence really grew once I started working with them.
"The Center of Excellence Program has helped me make quicker decisions, and see plays on the pitch as they unfold.
Tournament
"Unfortunately, camp was cancelled last summer because of COVID, but I am SO excited to go this summer. I have loved every single training, tournament, and camp I've been invited to, I really look forward to NCE days!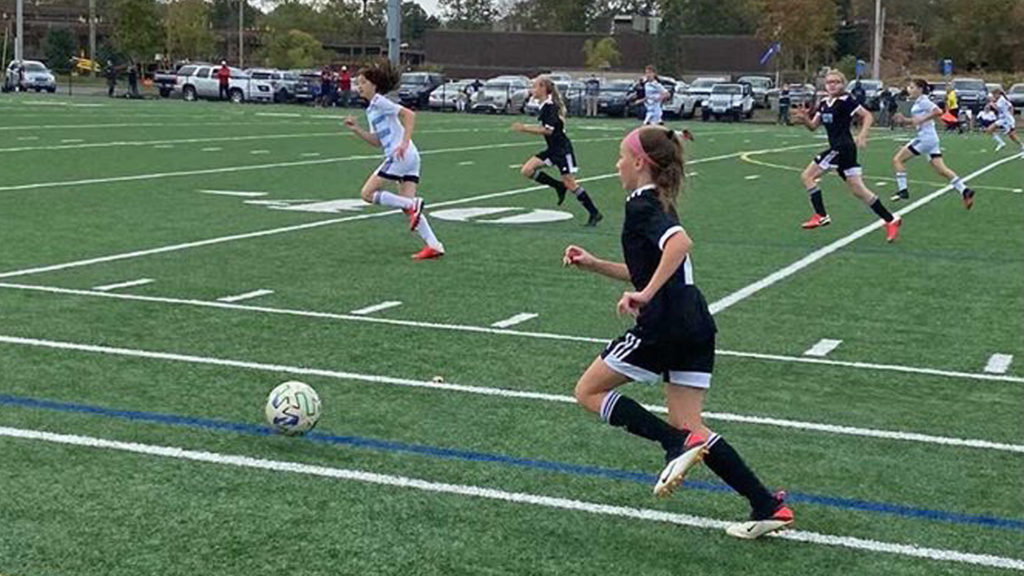 "My goal is to be recruited to play in college, I can't imagine my life without soccer, and I feel so blessed to have been able to work with my coaches at CFC and NCE.
"I wouldn't be where I am today and continuing to develop daily without them.
"I am always willing to put in the work, the coaches are always there to push me and help me grow as an athlete.  I could never recommend NCE enough!
Aside from Taylor's impressive soccer ability and community work, she is even finding time to inspire other young female athletes, becoming an influencer with the website "Girls of a Kind."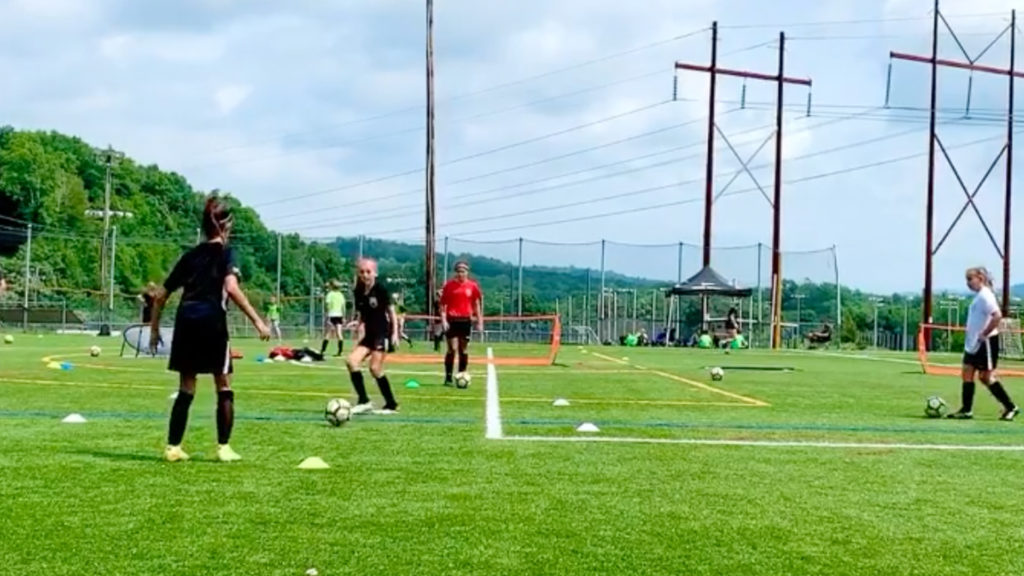 Taylor added: "Girls Of a Kind is a really great group that works to inspire female athletes. I guess they liked my Instagram page because they reached out to me to see if I could help spread their brand.
"Their message is all about hard work and empowerment. I ended up being asked to write an article for them because I'm pretty small, and have had an uphill battle in the soccer world.
Girls Of A Kind
"I'm almost 13 and I'm only 80 lbs but, I will NEVER give up. I want to take soccer as far as I can, so I will work hard every single day to reach my goals.
"Girls of a Kind thought I could help other girls like me to never give up. I love their message so I was very excited to team up with them.
"I never want anyone to feel like they can't do something they want to do. My mom always tells me… I may not be everything to everyone, but I am something very special to someone.
"I love how I feel when I'm on the field, I love being a part of a team and something bigger then myself.
"I LOVE seeing how far I can push myself. I am so thankful for John Curtis – because he sees the strength in me and helps to motivate me to keep working!!!
Attitude
Taylor's kind-hearted community spirit is impressive, and NCE Soccer is delighted that so many of its students participate in community style projects.
Our clear focus is to deliver performances on the pitch but, NCE Soccer founder John Curtis, is clear that the attitude of players off the field has a direction impact to their development on it.
Coach Curtis, said: "Taylor has the kind of attitude and character coaches and teachers dream of.
"In my experience the effort and dedication she shows towards all areas of her life, will ensure her a bright future. Whether on or off the soccer field, watch this space for Taylor Caldwell!"
* Follow in Taylor's footsteps and become part of the COE Program. We are hosting tryouts for the Spring Program this April, follow the link  to find your nearest venue.
* For media, interview requests or to discuss marketing opportunities please contact James Fletcher at Onside PR via this link
View Gallery