What do you get when you cross Diego Maradona and the Scissors? ….. A new TopTekker challenge that's what!
NCE Soccer Technical Director John Curtis has issued a new skills challenge to our TopTekkers team as the competition at the top of the leaderboard heats up.
Just six trophies separate current leader Zachary Foltz and nearest challenger goalkeeper Matthew Kayser in second place.
Zach, 13, from Mount Kisco, New York remains ahead of the pack with a sensational 136 TopTekkers trophies.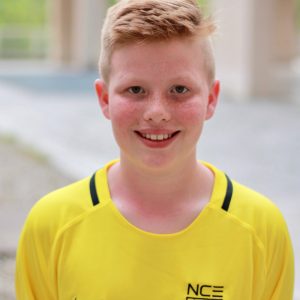 But 12-year-old Matty, from Bedford, New York, is hot on Zach's heals with a brilliant 130 TopTekkers trophies.
Audrey Mazzarella, an attacking 13-year-old from Enfield in Connecticut is in third overall and remains our leading lady with 110 trophies.
Technical Director John Curtis, said: "This is proving to be fantastic way of keeping our players focused and sharp and what better way to spend the lockdown than honing our skills.
"The partnership with TopTekkers has worked incredibly well and I'm delighted so many of our students have taken advantage of the opportunity and the leaderboard is a reflection of how talented the NCE Soccer family are.
"It's not too late to join in, it's fun and clearly beneficial and good to introduce a bit of friendly competition. Let's see if anyone can challenge Zach, Matty and Audrey, they are blazing the trail."
The TopTekkers partnerships allows NCE Soccer students 12 months online access for the price of 8 months – that's around 50 Cent-a-week. The $25-a-year package is ONLY available via NCE Soccer via this link.
We kicked off the skills challenge with two tasks; foot only juggling and thigh only juggling and then followed up with the Cruyff Turn and the Outside Hook.
This week we want to introduce the Maradona and the Scissors and let's see you all master these brilliant two techniques.
We have posted the latest leaderboard below but you can also check out the latest update anytime via our TopTekkers page – which is also the place to sign up if you want to join the NCE TopTekkers challenge.
Upload your videos to Instagram and Facebook and compete with your friends and fellow NCE Soccer Students.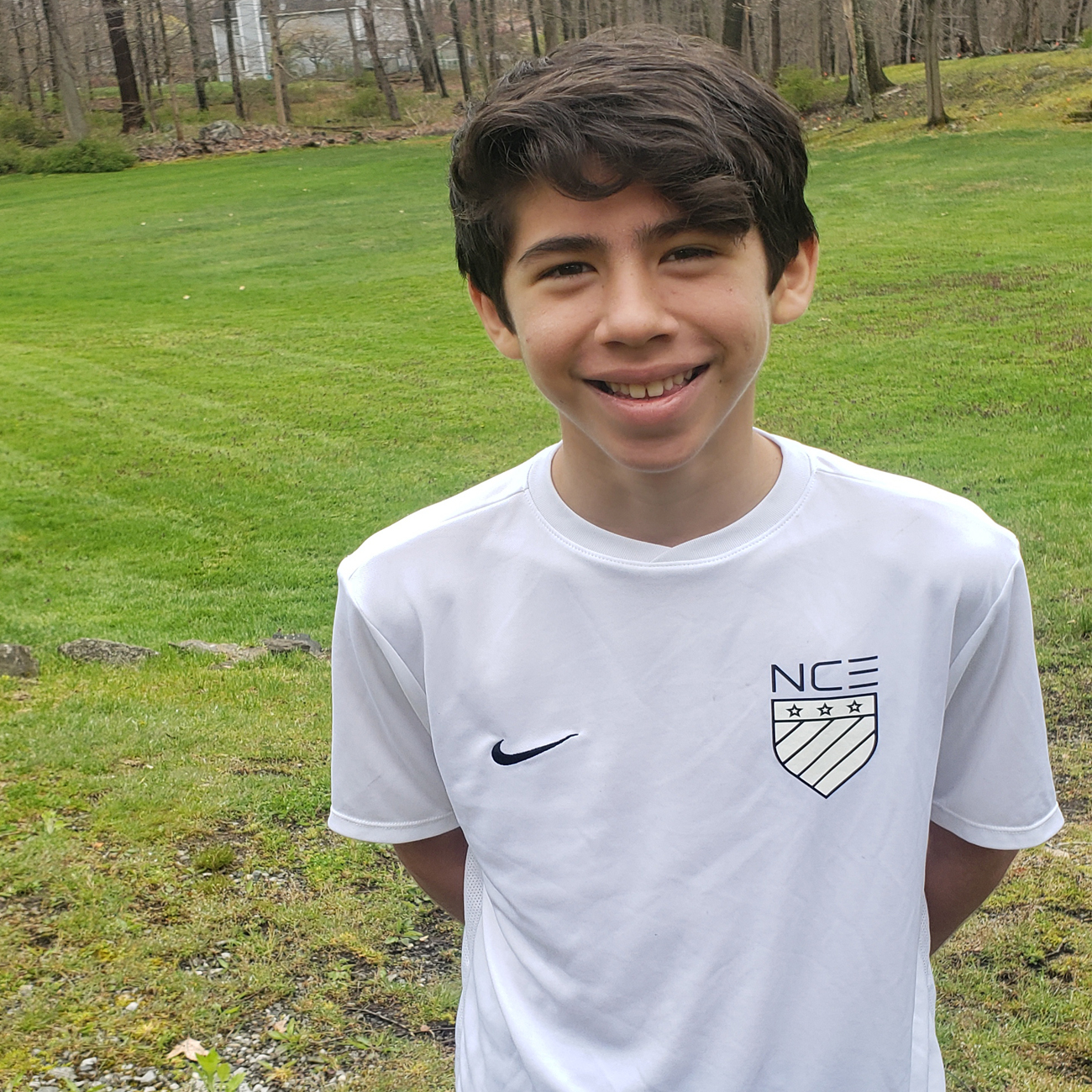 Boys TopTekkers Leader
Zachary Foltz from Mount Kisco, New York tops the TopTekkers charts going into May.
He has amassed a staggering 136 trophies during this lockdown period.
Great work Zach but don't stop now. The heat is on! TopTekkers!
Girls TopTekkers Leader
Audrey Mazzarella from Enfield, CT is hot on the heels of the boys in third place overall.
The 13-year-old remains our leading lady with a sensational 110 trophies in all and a steely determination to grab that top spot.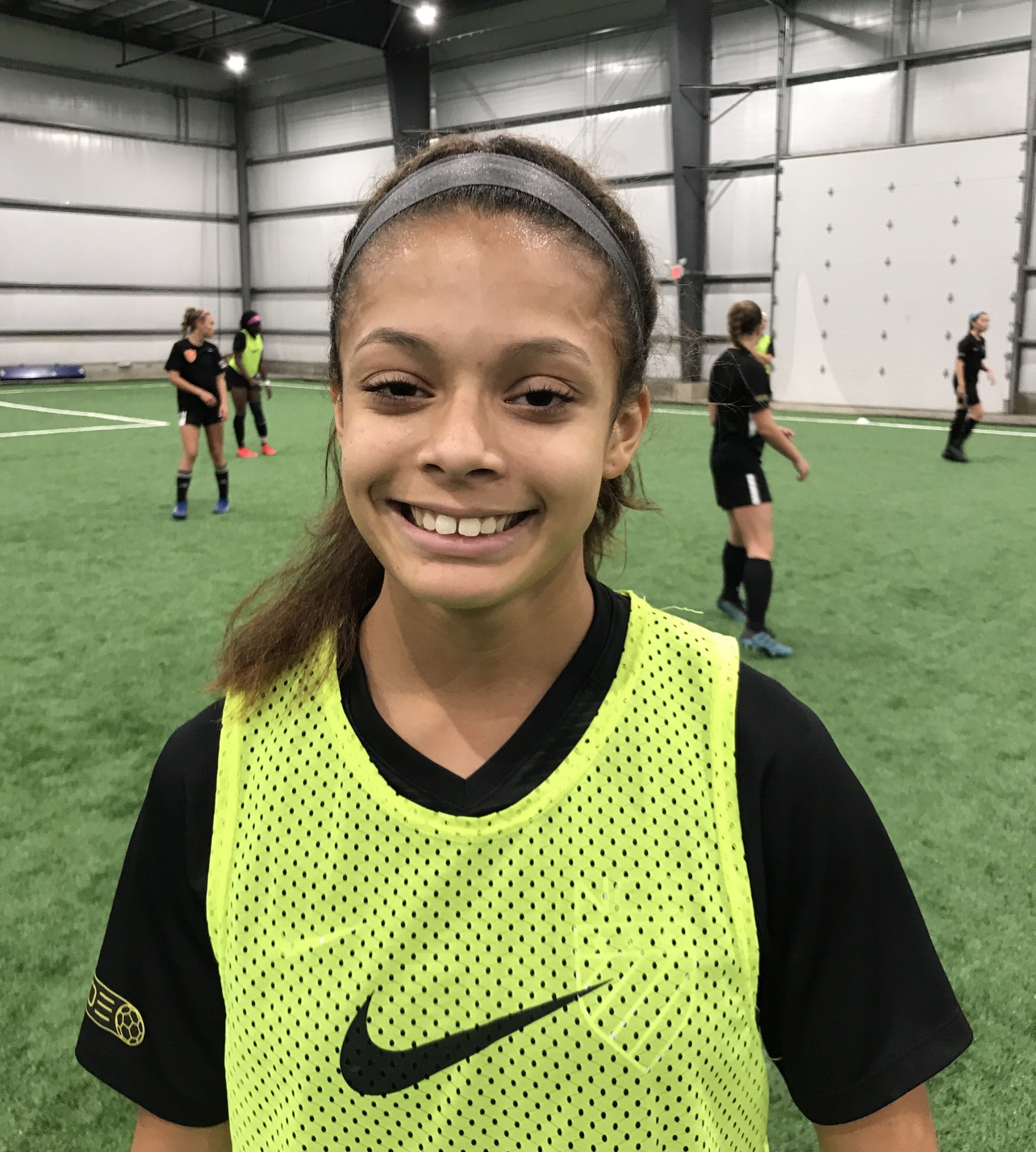 This Weeks TopTekkers Tasks
The Maradona
The Maradona takes its name from one of the greatest players to ever play soccer: Diego Maradona.
Ironically, it is a skill that Zinedine Zidane relied heavily upon but it was the Argentinean master, Maradona, that first introduced it to the world.
The Maradona is brilliant in one-versus-one encounters, and when performed correctly, allows attackers to spin into open space.
It is sometimes referred to as a roulette turn but for us, it will always be Maradona's.
Watch our video to perfect your Maradona and then take on the TopTekkers challenge.
The Scissors
The Scissor is a dribbling move which is perfect for taking on a defender.
This one-versus-one challenge will help you confuse opponents and give attackers the edge.
Watch our video to practise the Scissor and then take the TopTekkers challenge.
Get Involved
Get involved with NCE Soccer's TopTekkers challenge by downloading the app.
The TopTekkers online training platform is the perfect way of practicing individual skills whilst we are all stuck at home – with many of the skills even suitable for indoor practice (providing you get permission from parents that is!)
The app contains a huge array of imaginative and informative videos to show players correct techniques along with challenges, competition and personalized plans for students – priced at around 50 Cents-a-week – and providing 12 months online coaching for the price of 8 months.
* To sign up to NCE Soccer's TopTekkers click this link.