NCE Soccer's Gothia World Cup winning captain has agreed to play Division 1 soccer with UConn.
Taylor Jenkins has committed to the University of Connecticut as she continues her pathway towards professional soccer.
The tough tackling midfielder will set her initial sights on landing the Big East for her new Husky teammates.
But she is already planning for a pro career after college in the US or overseas.
She said: "I chose to verbally commit to the University of Connecticut. My goal in the college process was to find a school that really fit me as a person and that was going to push me to develop both on and off the field.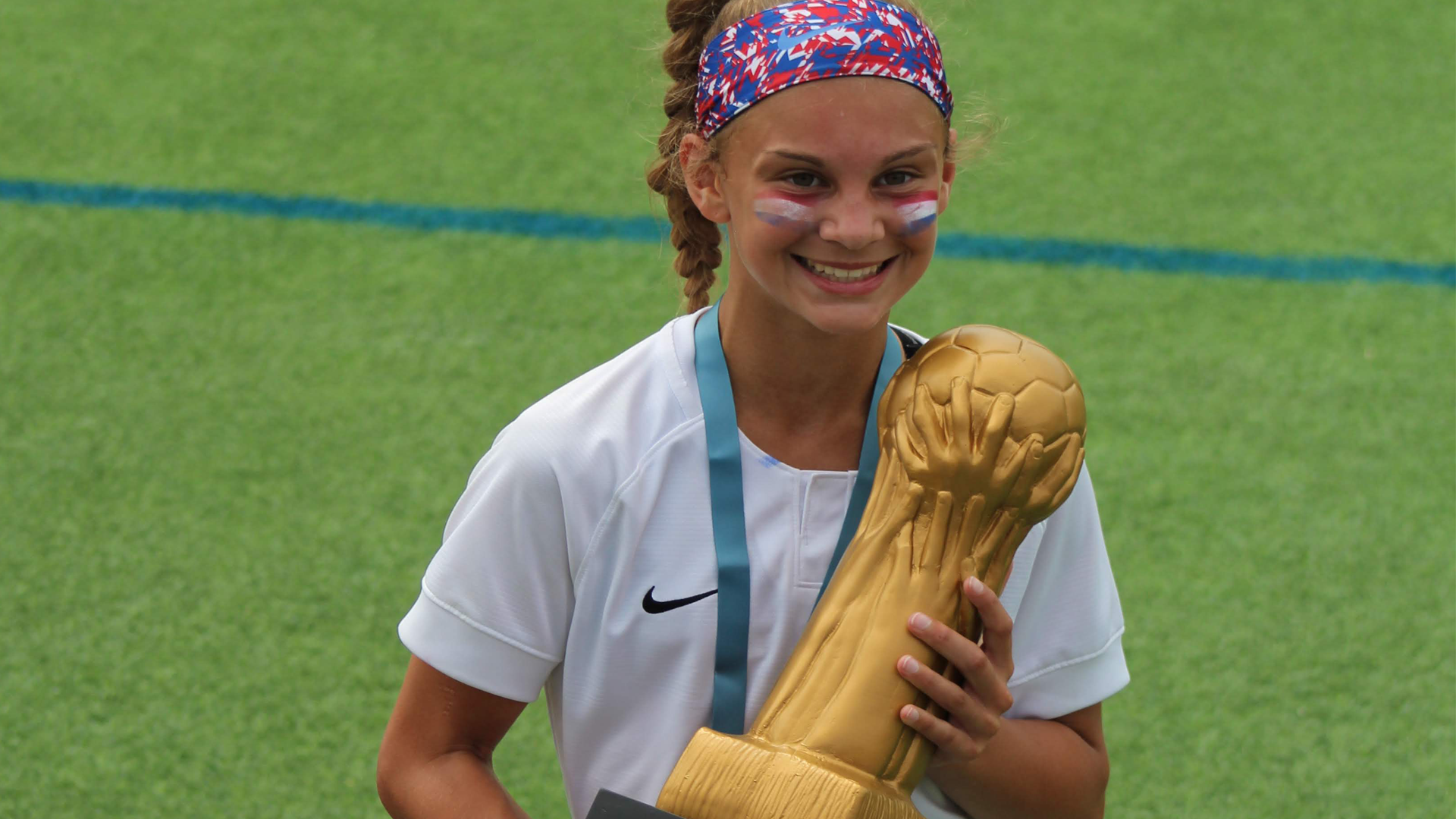 "On my visit I really connected with Coach Mags, Coach Courtney, and Coach Carey. I loved the way they coached and found myself wanting to play for them in the future and learn from their experiences as players who all played professionally.
"The Coaches supported my dreams to play professionally after college and I knew they were going to guide me in the right direction to achieve that dream.
"The culture of the program felt like home to me, as well as the campus and school itself.
"In the end, my decision came natural knowing that I was going to be pushed and challenged to become the best player I could be along with in the classroom.
Taylor joined NCE Soccer as a 7th Grader and immediately felt the benefits of training with faster, better players.
She stood out almost immediately as having great potential and Coach Curtis spotted an opportunity for her which would benefit her game.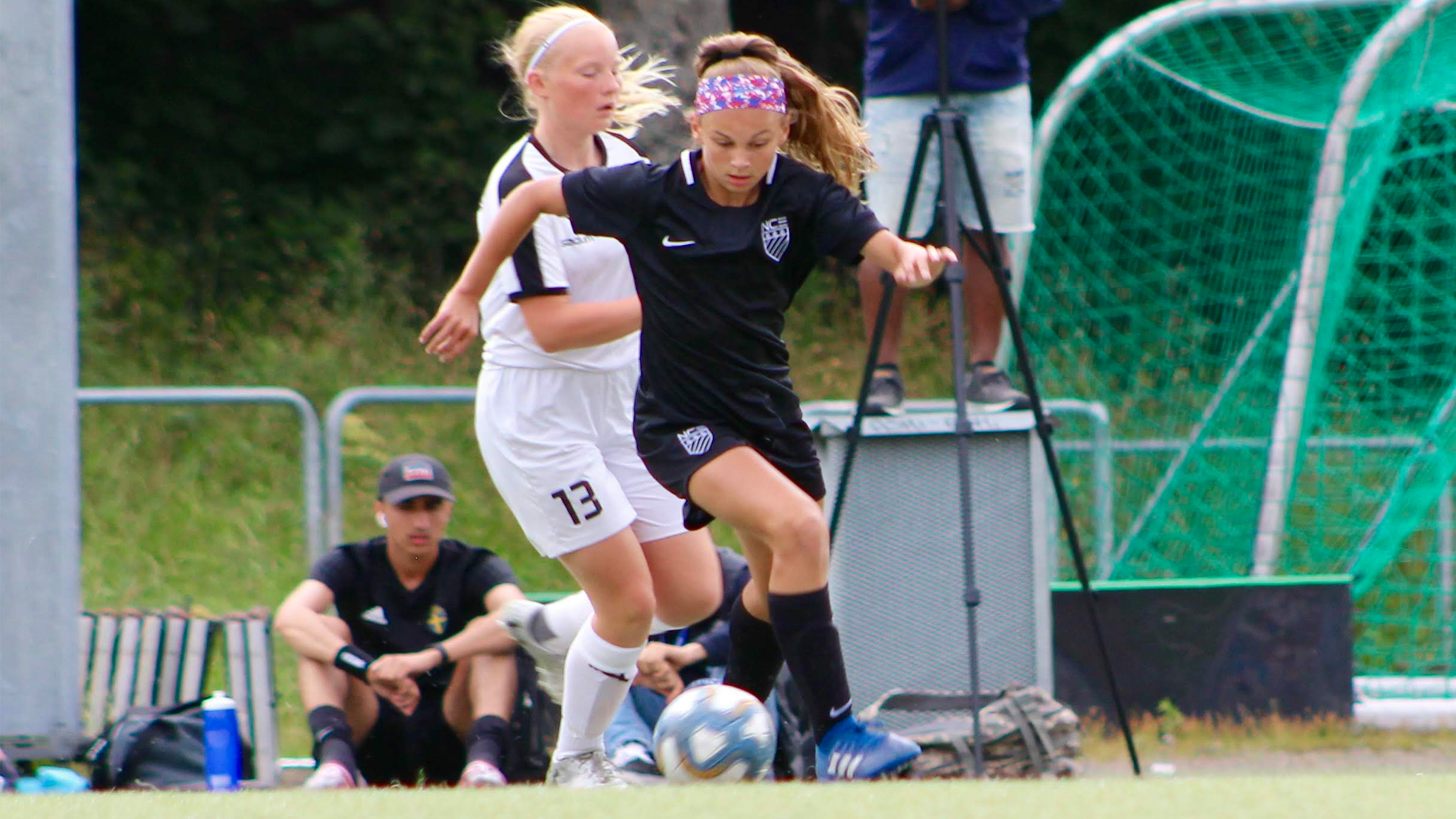 She added: "I remember my first tryout at Choate playing with boys and girls with great ability. The speed of play was so much faster than what I was used to but I knew that I wanted to make the team so that I could play just as fast and eventually rise to the top.
"One of the biggest things about NCE that really helped me as a player was playing against older players including both girls and boys.
"When playing up the game gets so much more physical, technical, and quick. It forced me to catch up to the speed of the older players around me.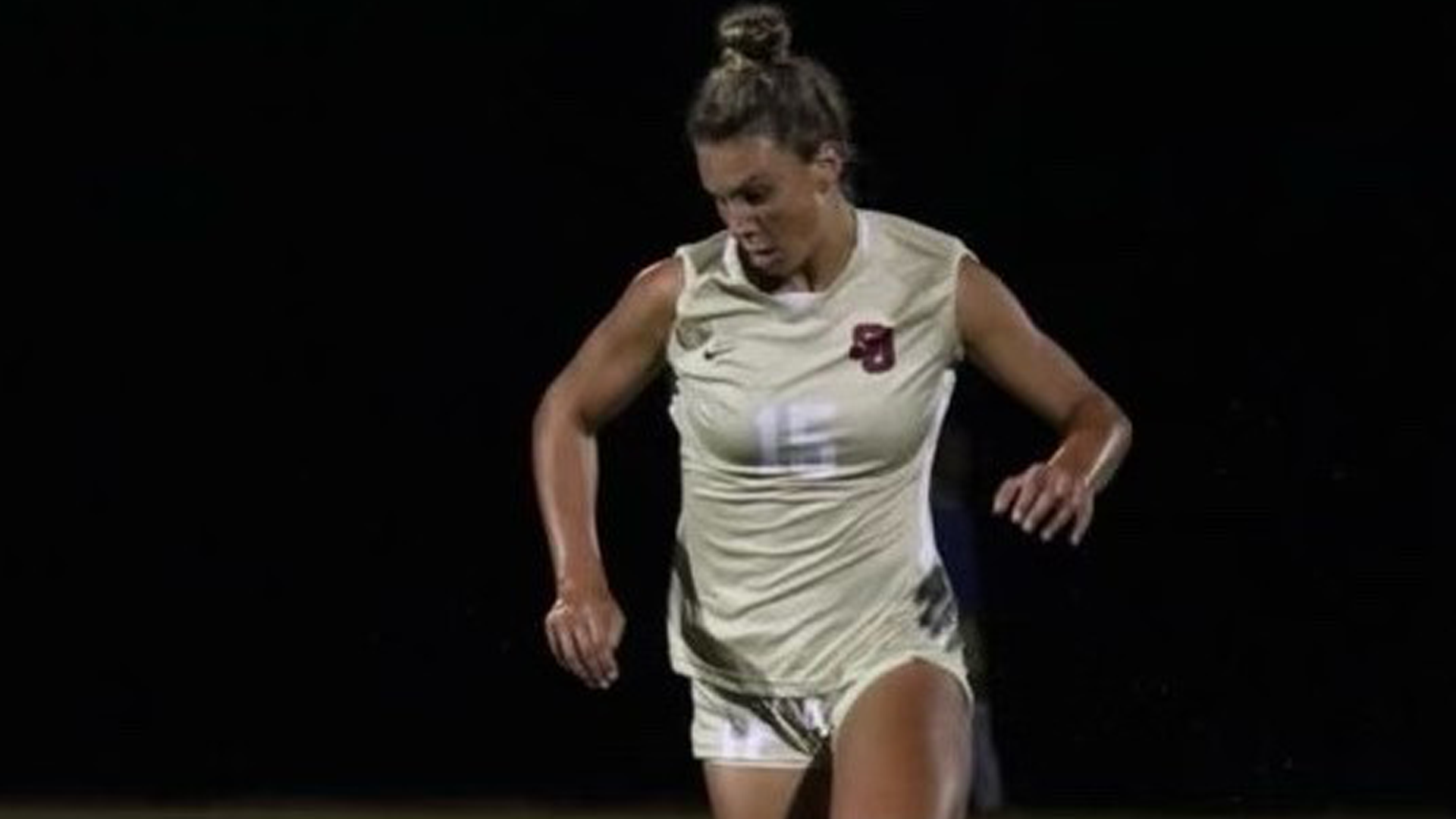 "Over time I became comfortable playing at this level and when playing against my own age I had been playing a whole different game.
"I would say some of my standouts during my career is playing defensive mid. Coach Curtis first introduced the idea of playing holding mid to me and it came almost naturally to my game. I loved the grit and drive it took to play the position and the composure a player must have on the ball as well.
"Every training session for NCE was at a high level and required me to compete at all times. This truly pushed me out of my comfort zone and turned my weaknesses into strengths.
"Most importantly though, I learned that soccer is about being a student of the game. The mental aspect is so crucial to a players performance and being able to criticize your weaknesses and analyze play will set you apart from your peers in the long run.
"Coach Curtis also taught me that hard work and discipline would beat talent and skill every time. I wasn't the most technical player on the field but I knew that I wanted to win at all costs and loved the sport too much to take it for granted. It was my will to compete that accelerated my career further."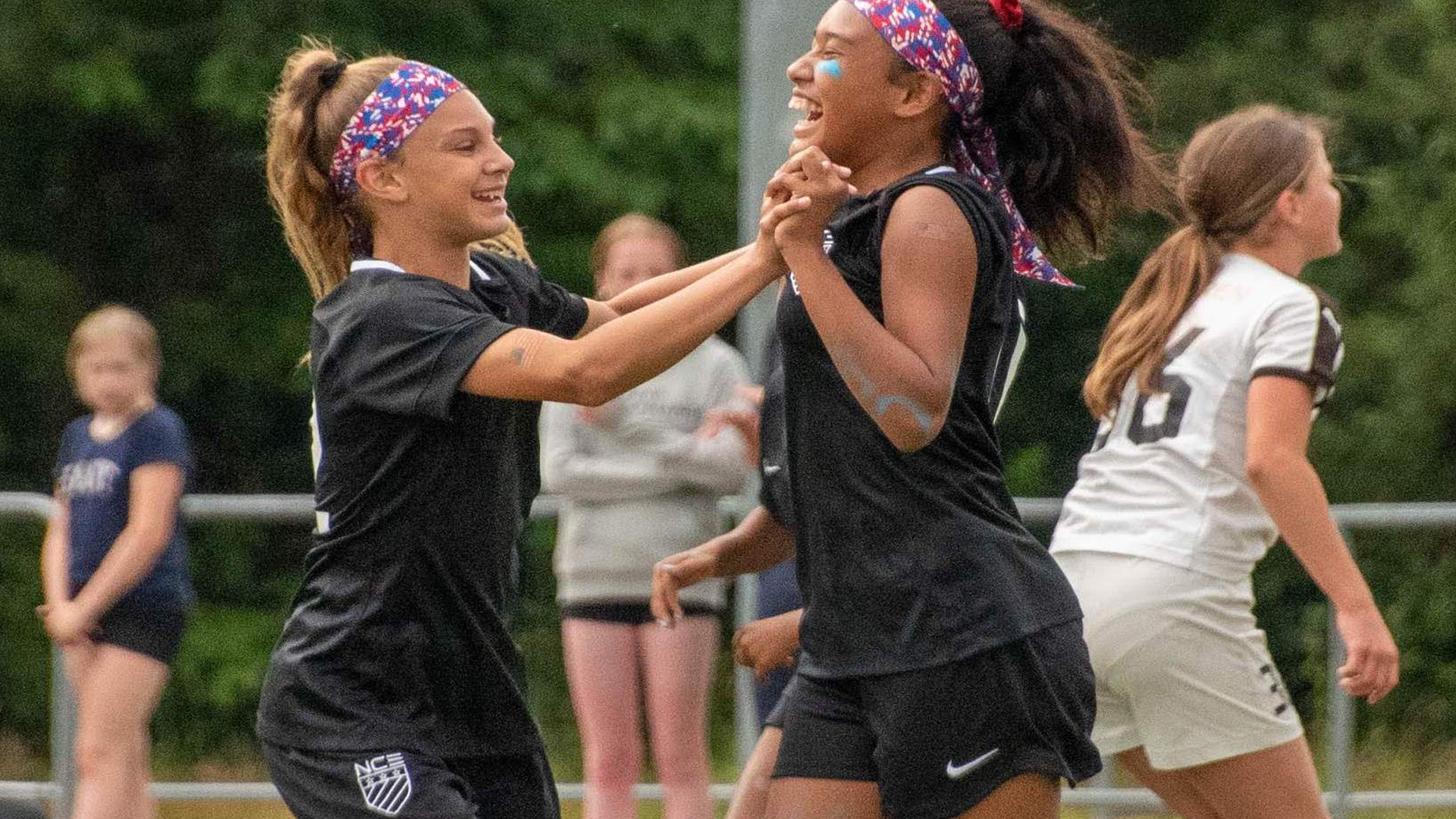 Taylor's soccer journey began as young girl but it was evident pretty early on that she had a natural ability backed by a steely desire to succeed.
She understood what she could achieve if she applied herself correctly and that, fused with joining the NCE Soccer Program very quickly bred success and Gothia World Cup glory in 2019.
"Around 7th and 8th grade was when I realized I wanted to play at the highest level I could and separate myself from my peers," she explained.
"I would train on my own as frequently as possible and continuously worked on aspects of the game I needed to get better at.
"Going into my sophomore year was a huge turning point for me. I had made the decision to switch clubs teams to World Class FC in New York where I would be playing with other former NCE players who attended the Gothia Cup with me in 2019.
"The switch ended up being one of the best decisions for me. Every single player on the team wants to compete which challenged my skills and ability each practice. Training with World Class players forced me to grow out of my comfort zone allowing me to become more versatile as a player and even stronger."
Taylor's performances for club and with NCE Soccer were attracting lots of interests from College coaches keen to add her to their rosters.
She remains grateful to the support shown to her by the NCE Soccer College team but has no doubts that she has made the right decision by coming to UConn.
"The college process came difficult for me and my family as there were many factors to consider," Taylor explained.
"I had a number of schools that offered a variety opportunities for me both athletically and academically which forced me to really narrow down on what I truly wanted.
"I first started hearing of UConn when my High School coach told me they were going to watch me play in Tennessee. After that they had been following me for a while, coming to most showcases, and even a league game.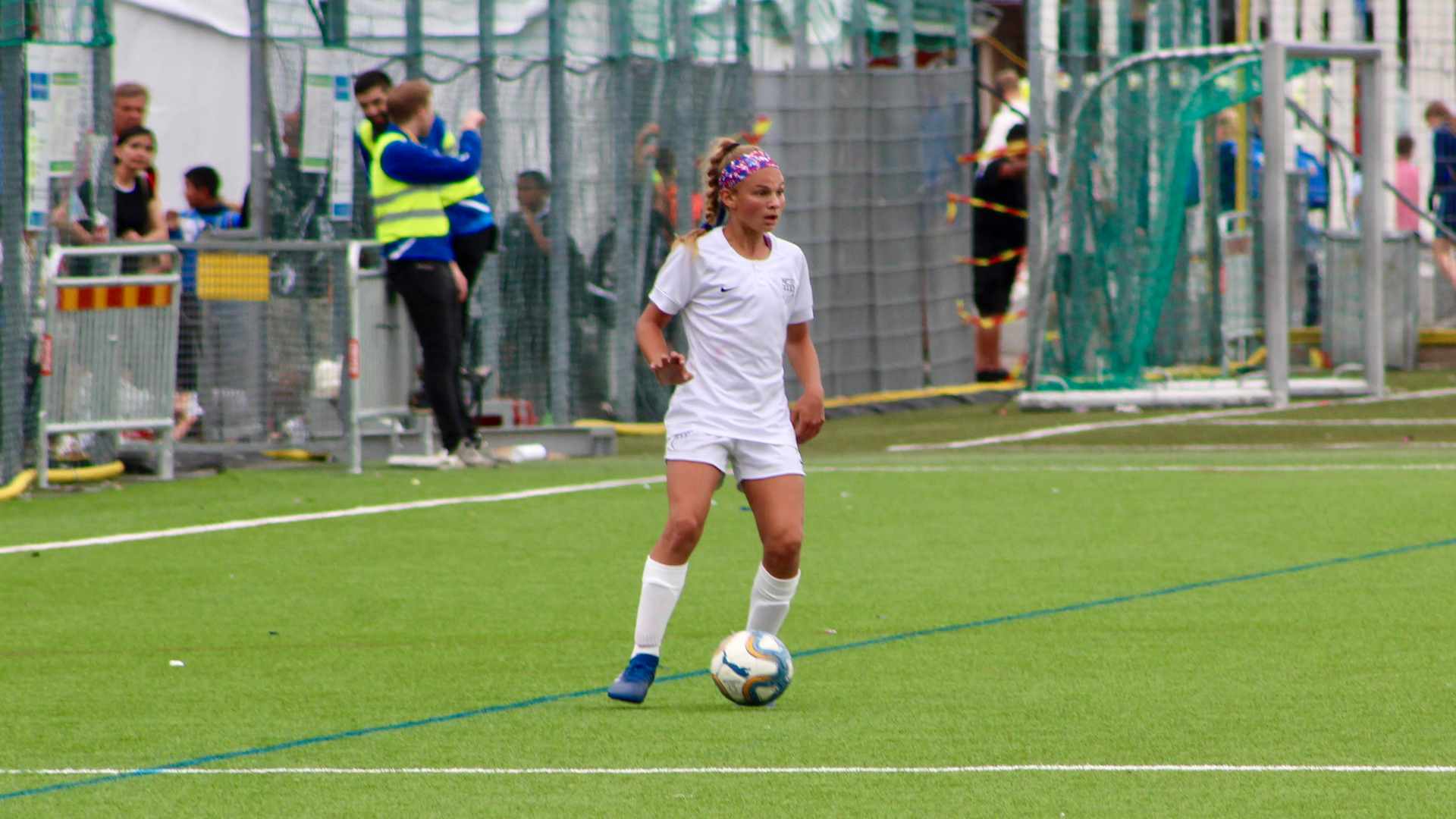 "On June 15 of my junior year, the first time players could legally contact college Coaches, I had my first call with Coach Mags. I loved her energy throughout the call and instantly felt inspired.
"I think the clinching factor was the staffs spirit and love for the game that really made me want to play for UConn. Yes, I loved the campus and the location but the culture of the team became the driving factor to my decision. UConn was family."
Taylor believes she will likely major in business and focus on sports marketing and possible minor in journalism or political science. Her main objective is to make it as professional soccer player before potentially becoming an agent but for now her focus is the Huskies!
"I would really love to go to graduate school and study law. I have always loved debate and history in general which drew me to law in the first place," she added.
"I would also love to continue a career after college soccer professionally if possible. My goal would be to make it to the nwsl or play internationally for a little while and then come back to be a sports agent."
"I knew that I wanted to be an impactful player from the start and with hard work help out the Huskies to win the Big East in my first year. It was really exciting for me to know that my family and friends could watch me play as well.
"I also believe that a huge factor is being happy with the school and program for the next four years. With this it makes you love the experience so much more."
* Follow in Taylor's footsteps and join NCE Soccer Programming. Tryouts resume in April ahead of Spring and Summer Programming but you can resister your interest now via this link