NCE Soccer are winging their way back to New York today having beaten Manchester United and held Nottingham Forest.
Thirty three boys travelled to England to represent NCE Soccer at the Specialist Soccer international tournament.
The three-day competition hosted at Oakham School in Rutland was the climax to the first Pro Academy Tour of 2022.
Two squads representing the 2008 Boys and 2010 Boys kicked off three weeks of transatlantic competition for NCE Soccer.

Over the next three weeks, three more Boys teams – the 2007s, 2009s and 20011s will follow in their footsteps along with the 2008 and 2010 Girls.
"It was a great first week and they boys put in some tremendous performances," explained NCE Soccer Chief Operating Officer Nick Dunbar.
"We know they are all good players, they represent the best of their age group within NCE Soccer Programming but the challenge is then blending them together to form a team.
"They were playing against some of the UK's top Academy team, they play and train together all the time and operate to the highest standards.
"The pleasing thing for us as coaches is to watch and see how the players develop and come together to play as a team.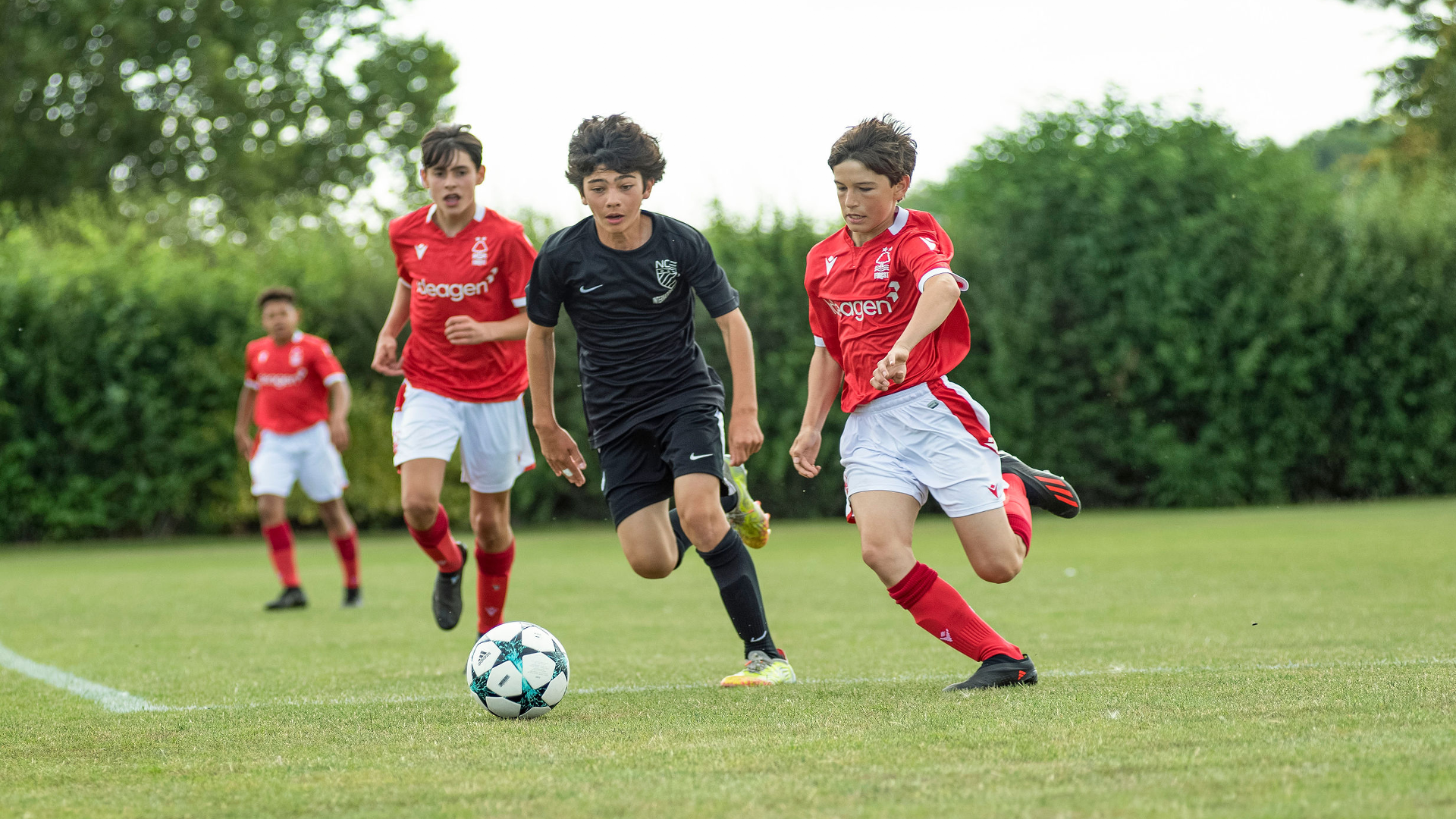 "They all did really well and quite a few caught the eye of the Academy coaches at the tournament.
"All in all, it was a great week, the boys played a lot of soccer with training, friendlies and then the tournament proper and it gave them a chance to understand the level they are at, and need to be to succeed."
The 2008 Squad played against Nottingham Forest, who were being closely monitored by former Premier League legend and current West Ham coach Kevin Nolan.
His son plays for the Forest Academy and he was full of praise for the quality on show.
Nolan said: "You can see the quality and to think they don't play together is terrific, it's not easy to just become a team and play.
"There were two or three players for me that stood out, I thought they did really well."
* NCE Soccer begin trials for boys and girls aged 8-18-years to join  NCE Soccer Programming in time for the Fall and Winter Season. Players are selected via tryouts and have access to the full range of programming including international tours, Showcase events, tournaments, coaching and much more. Click this link to find your nearest venue.
Photos courtesy of Specialist Soccer and Daniel Judkins
View Gallery