NCE Soccer have agreed an official partnership with English Football League club Fleetwood Town.
The agreement with Fleetwood Town International Football Academy will provide selected players with the opportunity to follow in the footsteps of Premier League legend Jamie Vardy.
Vardy made his breakthrough at Fleetwood before going onto become a Premier League winner with Leicester City.
Now, the very best NCE Soccer players have a chance to sample life at the FTIFA Academy.
Stand-out students will be offered the opportunity to fly to England to train and play at the SkyBet League One club's international academy.
Pathway
NCE Soccer North Atlantic Director Scott Middlemass, said: "This really is an exciting opportunity for our players, a genuine pathway to professional football.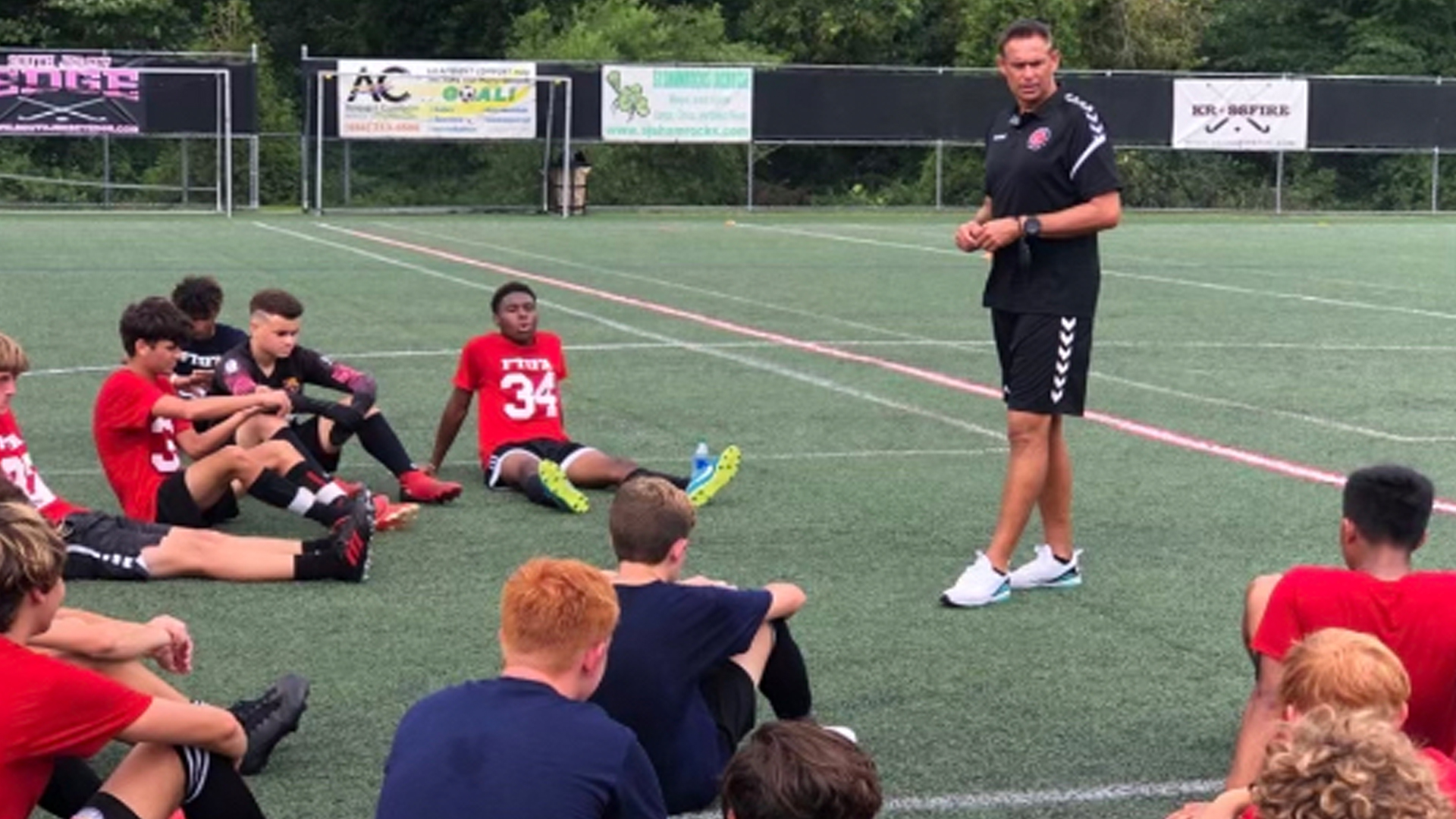 "There are no guarantees or false promises but what it will do is give players the opportunity to sample the life of a professional.
"The academy is a stunning set up, they invite players from around the world to train with the academy, to develop their skills, under pro conditions.
"Organised internal matches and against external opposition are attended by scouts from professional teams and that means players are in the shop window.
"Aside from the very real chance of being spotted, it allows players to experience playing and training in another country.
"It allows NCE Soccer players to test themselves physically, technically, tactically and mentally and that can only be beneficial to their development.
"It's the nearest thing our players could have to sampling the pro-experience and understanding all the other things about pro life, being away from home and generally looking after yourself.
Professional
"The Academy welcome players from around the world and hope it will become a feeder for their professional teams so this is a real opportunity, a chance for our players to shine."
The Fleetwood Town International Football Academy is based at English League one side Fleetwood Town's main training ground at Poolfoot Farm Sports and Leisure Complex.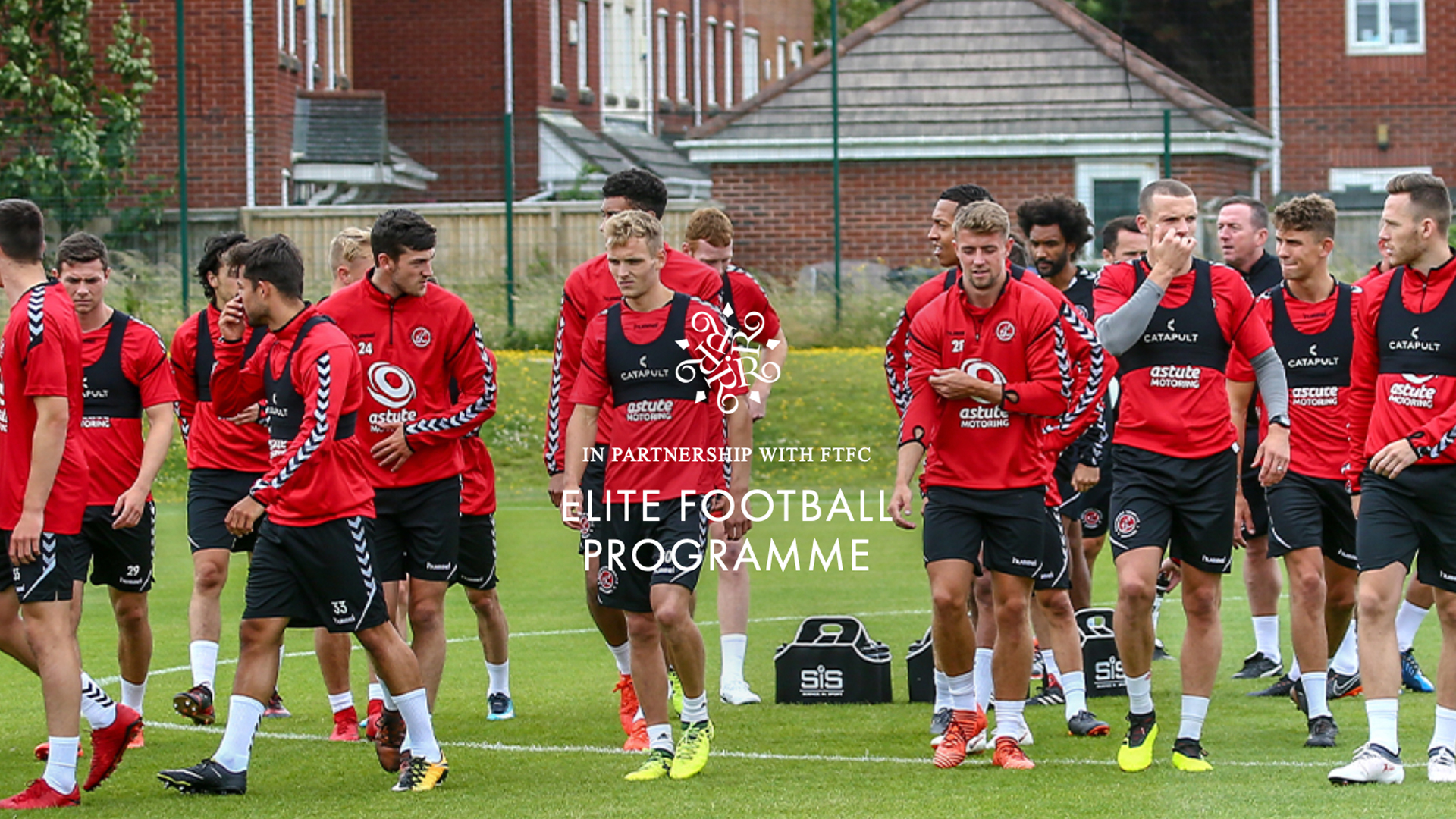 The stunning £10 million facility, which includes 10 grass, two full sized 3G and four five-a-side pitches, a full equipped strength and conditioning gym, catering and changing facilities was opened by former Manchester United manager Sir Alex Ferguson in April 2016.
Players from all over the world train at the academy, working with coaches to formulate individual plans whilst hoping to catch the eye of watching talent scouts.
The partnership will also provide Fleetwood Town apprentices with a route into US college, USL and MLS clubs in the US, utilising NCE Soccer's network of contacts.
Ambassador
NCE Soccer North Atlantic Director Scott has worked with FTIFA for a number of years and in a US East Coast ambassadorial role.
He has taken touring groups to Fleetwood and recommended players to attend their program previously.
"It really is a tremendous set-up and an amazing opportunity for young players to get a feel for the professional life.
"The facilities are first class and there are always scouts watching from clubs in the UK and around the world so, it's an amazing opportunity."
A spokesman for FTIFA, said: "FTIFA are proud to be part of the NCE try-out process in helping identify both male and female athletes for both NCE/FTIFA core programmes. The association will give young aspiring players an opportunity and pathway to sample elite football both in the US and UK."
FTIFA work closely with Rossall School, a highly prestigious UK private school and together, the two organisations have been delivering the Rossall Elite Football Program since 2016. The program allows students to combine their studies with that of  a young professional soccer player.
NCE Soccer student Henry Welles is currently completing his studies at Rossall School as a boarding student and has been able to sample life with Fleetwood Town.
* To learn more about the opportunity to train with Fleetwood players must be part of the NCE Soccer COE Program.
Spring tryouts begin March 16 – register your interest via this link.
* For media, interview requests or to discuss marketing opportunities please contact James Fletcher at Onside PR via this link.
View Video
View Gallery