Live your best life. Be the best version of yourself.
Worthless soundbites unless you actually do something about it.
What do we mean? Well, we mean Henry Welles.
You see Henry isn't just dreaming about becoming a professional soccer player, he's doing everything possible to make it a reality.
Aged just 17, the NCE Soccer graduate, has swapped the Golden Coast of New Canaan, Fairfield County CT, for the Golden Mile of Blackpool, or seven miles north of it to be precise, and the English seaside town of Fleetwood, some 3,256-miles away from home.
He will complete his High School education at the prestigious Rossall School in Fleetwood, Lancashire after joining their exciting Elite Football Program.
Life long Dream
"Henry decided to pursue his life long dream of playing in England after completing his sophomore year at high school," explained supportive parents Katie and Eric Welles.
"We were able to make that possible through having Henry attend the Rossall School, which is a boarding school just north of Manchester and Liverpool.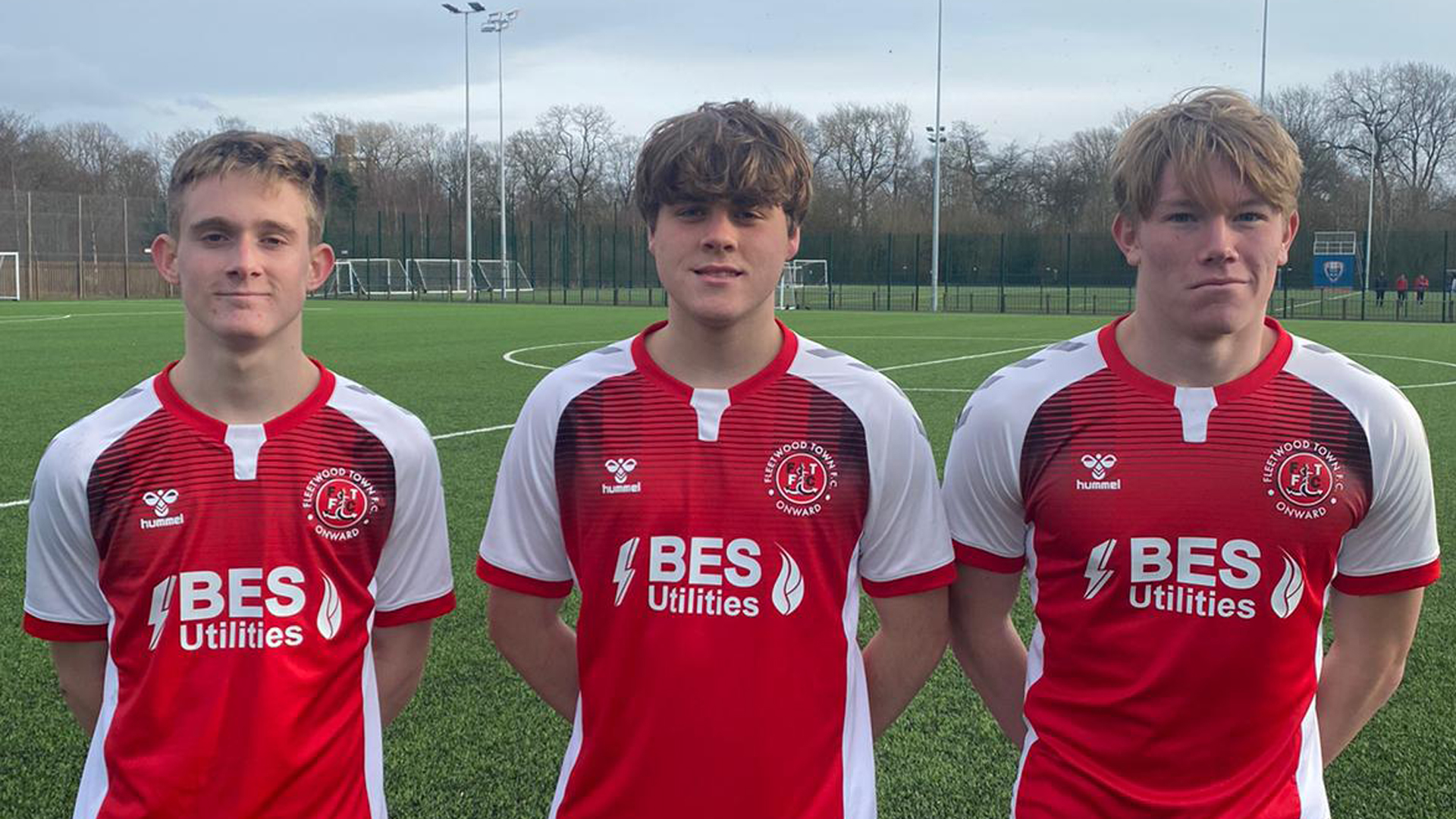 "Rossall was particularly attractive because of the school's partnership with Fleetwood Town FC. The partnership allows the Rossall team to train at the Fleetwood Town complex, and in certain cases allows individuals to train with the FTFC academy.
"We are very pleased with the decision to send Henry to Rossall. He has found the level of soccer to be challenging and he has made friendships with boys from all over the world."
Rossall School is set in a historic 160-acre campus on the Lancashire coastline and is one of the UK's leading independent co-educational boarding and day schools, for boys and girls aged 2-18-years.
It was formed in 1844 and combines traditional British education with a modern approach and attracts students from nearly 50 countries around the world, to create a truly global village.
The School has an excellence sporting pedigree and is blessed with top facilities but their soccer background is particularly strong, given their link with Sky Bet League One side Fleetwood Town, and the Fleetwood Town International FC Academy.
Professional Football
The Rossall Elite Football Program allows students to study at a leading independent school whilst being immersed in the world of a professional league football team and club.
"It has been quite complicated because of Covid and England going into various states of lockdown over the last 12 months or so but we hope that will ease up soon," his parents added.
"Henry has recently been given an opportunity to experience what training and behind the scene games look like within Fleetwood Town's Under 17s and, he has been doing really well. However, the lockdown has proved frustrating but he has been coping fine.
"For example, if he plays for Fleetwood, he then has to be tested and stay in a quarantine house for several days before he can return to Rossall. That part is not fun but Henry cares more about having the chance to play so he's being a good sport."
Henry's Pro Pathway journey began at the age of six when, without any soccer influences within his family, he fell in love with a soccer ball and showed a natural talent. He went onto play for FC Westchester's Development Academy teams.
He met NCE Soccer founder John Curtis, during his previous role as Technical Director of Everton America CT. Whilst there, Henry was invited to train in the UK at the Everton FC Academy and that trip, appears to have lit the flame.
English football
His parents added: "It was his first exposure to English football and he loved it. He has been back several times with his DA teams but his goal has always been to live and play there.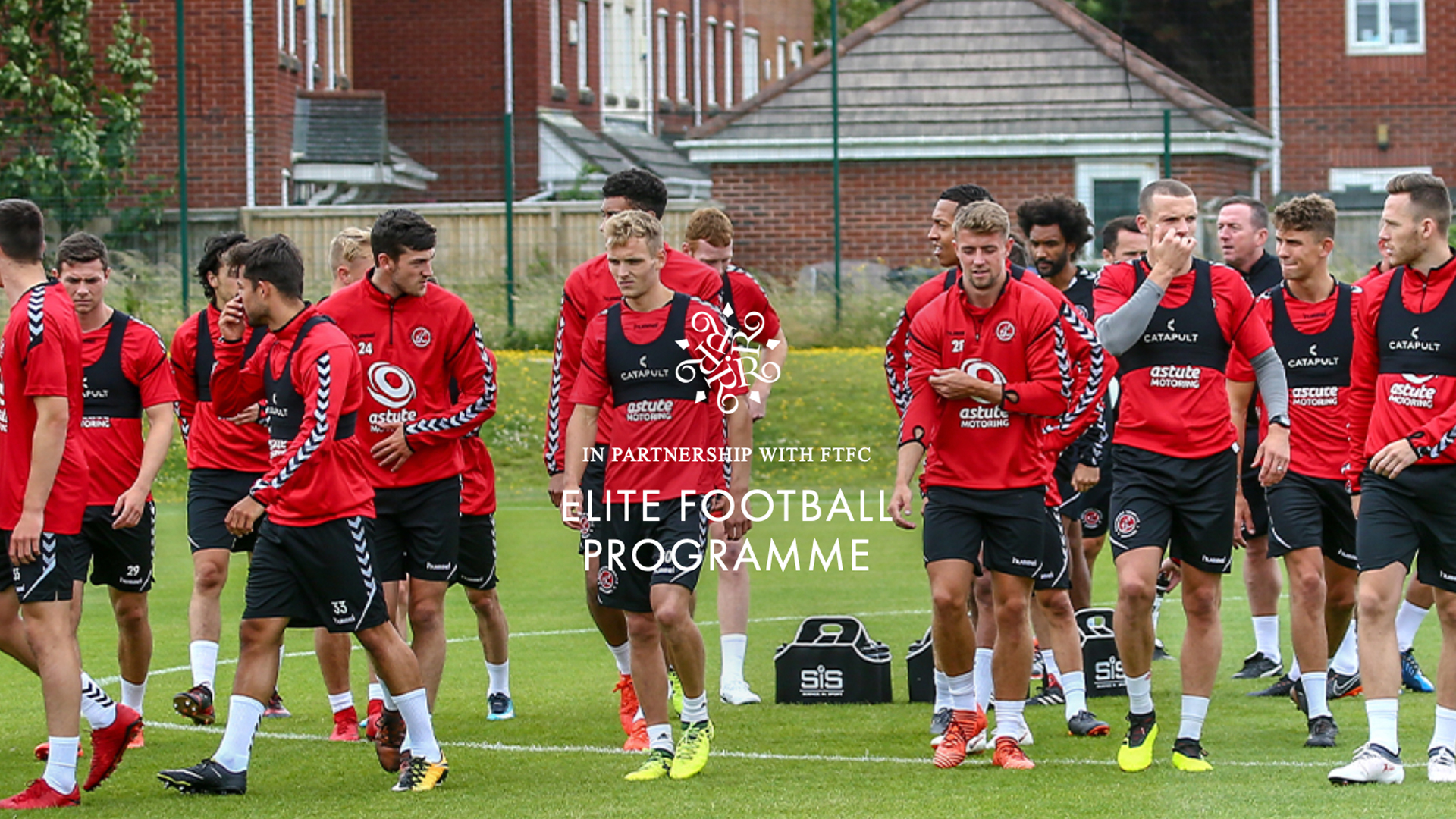 "After John left Everton America, Henry was able to continue working with him through NCE Soccer which was great, as it provided not just more soccer, but better quality coaching and other talented, committed players.
"It challenged Henry and definitely helped to develop as a better player. John has continued to help guide and mentor Henry and was instrumental in connecting us with Rossall School.
"We are realists and recognize how difficult a pro-contract is to obtain, and so playing in college remains a great alternative. We support Henry and do our best to help facilitate the very challenging process of college and professional trials during this upside-down year of Covid.
"While being in England makes the college recruiting process a bit more difficult, the benefits definitely outweigh the challenges. Henry is surrounded by like-minded boys who feel the same passion he does. There is no question he is making friends that will last a lifetime and once the restrictions are lifted he really will be living his dream."
Rossall attract students from around the world and include soccer players from 16 different nations including South Africa, Germany, Australia, Mexico, Malaysia, South Africa and the USA.
Rossall
Rossall staff work with the students to ensures their academic successes in the UK are transferable in the form of proper credits, which is important as the Welles will also considering colleges and universities in the States.
NCE Soccer founder John Curtis, said: "I had the pleasure to work with Henry from a very young age when I first came to the US> He was already a good player technically but, it was his attitude and approach to the game that differentiated him from others.
"Coachable, humble, hardworking and dedicated are just of the competencies Henry has in spades, and so it's no surprise to see a player with these qualities going far.
"We're absolutely delighted for him and we are here to support him throughout his soccer journey."
For now, Henry is living the dream, or as much of the dream as he can in a national pandemic with everyone locked down, but remains committed and focused and banging in the goals for Rossall and Fleetwood Town Under 17s.
Sports giants Nike say 'Just Do It'…….Henry Welles is doing just that and NCE Soccer have got his back.
* NCE Soccer's Pro Pathway and our international soccer opportunities are only available to NCE Soccer players who have attended our COE Programming. Sign up for our Spring Program via this link.
View Video
View Gallery