NCE Soccer graduate Ryan Pignataro has been signed by the New York Red Bulls.
He secured his place in the Academy after impressing at tryouts and in practice games for the US Soccer giants.
But it could have been so different as his proud mum Jennifer explained to NCE Soccer – as the Red Bulls Scout only found Ryan by chance!
"It's exciting news that Ryan has made Red Bulls, he has always loved soccer, " Jennifer expalained.
"But the scout that spotted him, was actually there to watch a group of older players.
"He arrived early, and watched an '08 game featuring Ryan and was obviously impressed.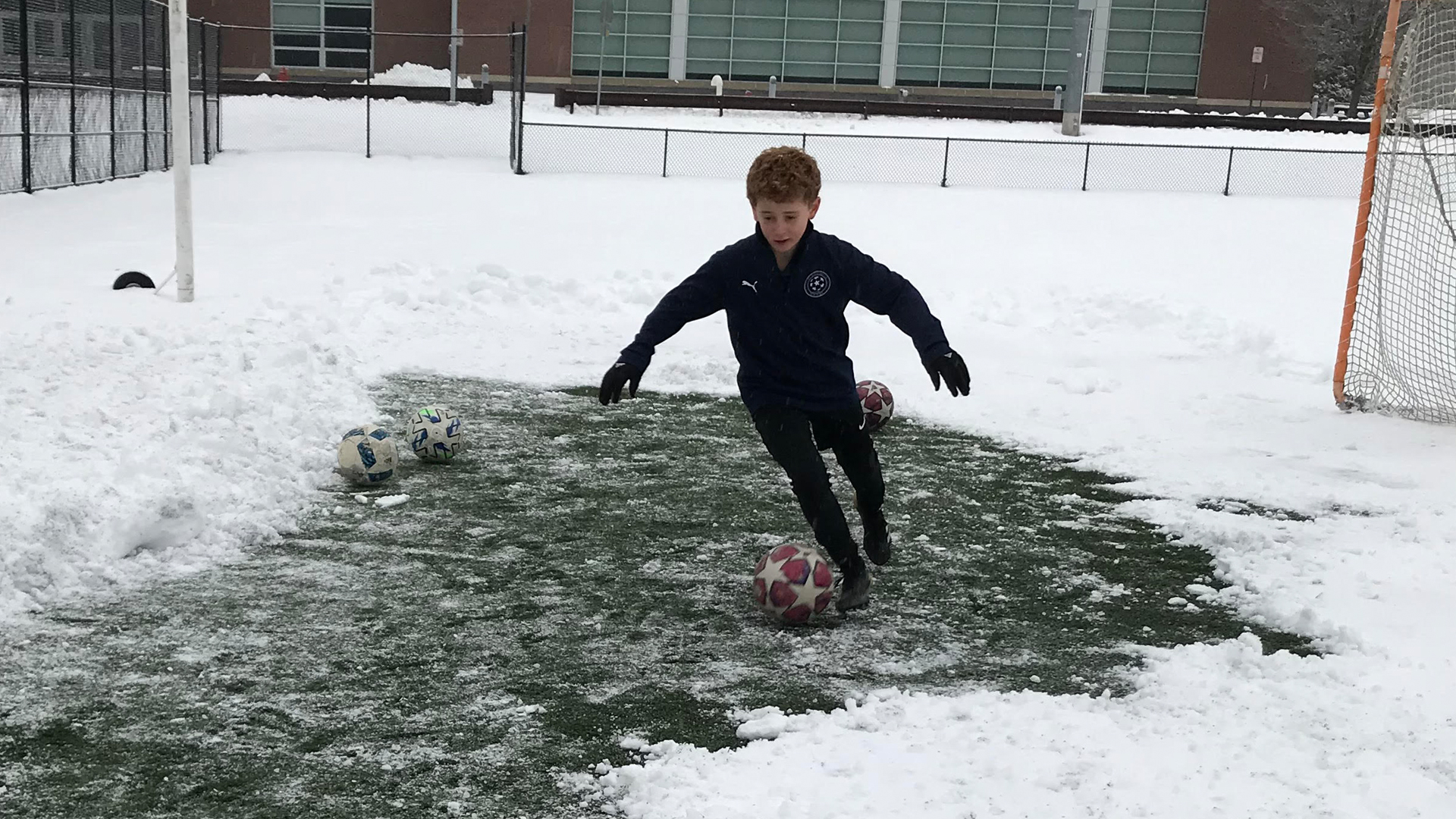 "He presumably saw something, and then spoke with us and came back to watch Ryan again and it all culminated with Ryan being invited for tryouts in February.
"Ryan attended every practice and also several games and he loved having the opportunity to play with other players from throughout the Metro NY area, and to play such a high level of soccer.
"The Red Bulls signed him in March and he is ecstatic to be playing at this level.  The coaching and level of play are outstanding.  He is excited about how much he'll improve at this club and how much he will contribute to the team.
"His goal is to be a professional soccer player.  So every step along the journey is helping him reach his dreams."
Soccer Journey
Ryan's soccer journey began aged just three, with the Soccer Tots near his home in Weston, Connecticut, and he went onto play in town soccer leagues in Weston.
He also played tennis at a really good junior standard and his athleticism stood out but soccer was always his first love and he was introduced to NCE Soccer.
Ryan was accepted into the Center of Excellence Program in 2019 and was chosen for our Select Squad, Regional tournaments, and our international touring team to England in 2019.
Jennifer, added: "Ryan's passion is to go as far as he can and learn as much as he can about soccer and he wanted to participate in NCEW.
"He absolutely loves the tournaments and high level of play. He also loves the coaching as they are teaching him strategic ways of playing and providing new insights into the game.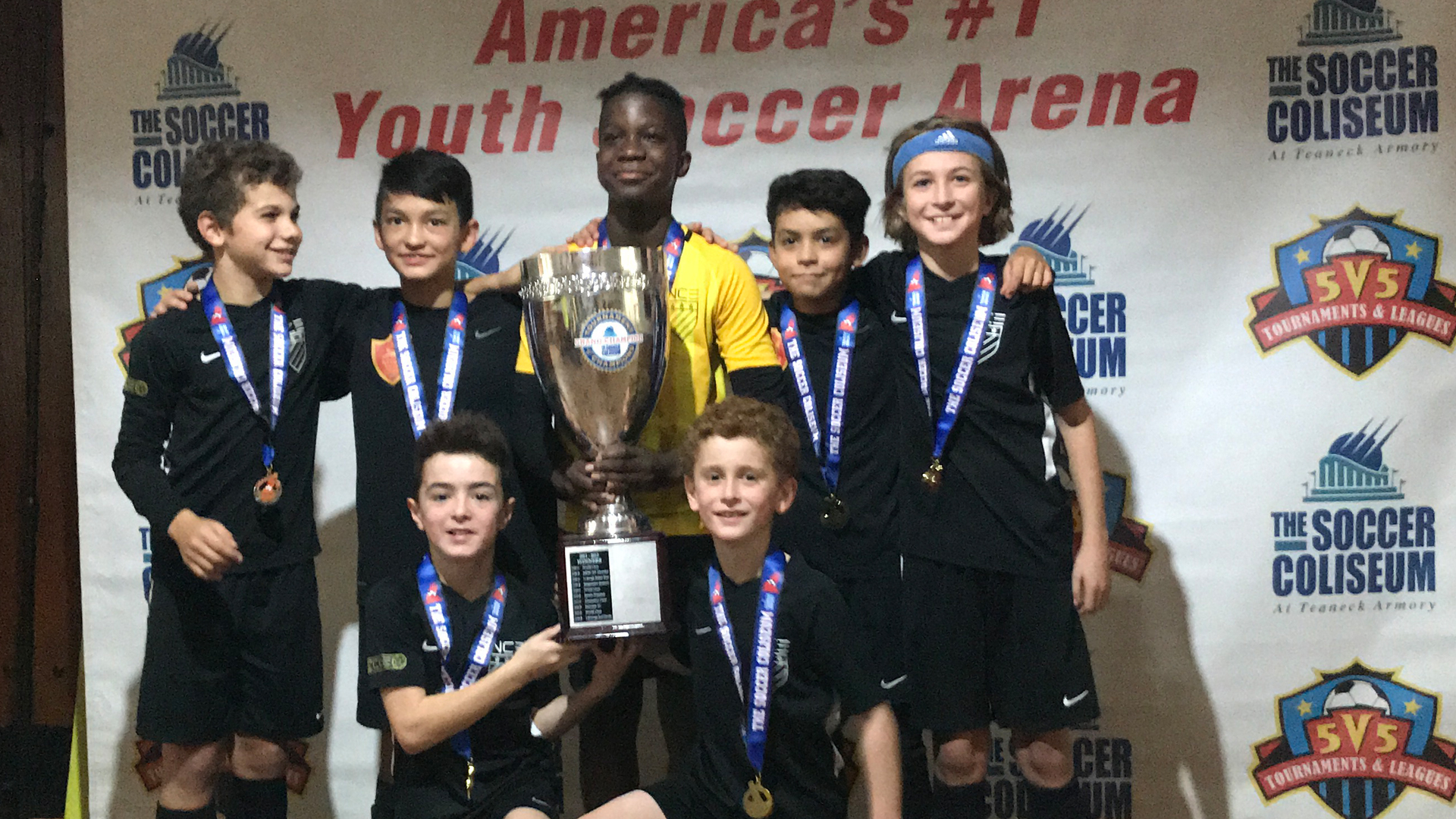 "That is one of the main unique posts of NCE: They provide real strategic coaching that is hard to find…high level insights on how to play as a top player.
"They work in small groups so you get more personalised coaching.
"NCE has also helped teach him about being mentally tough and what it takes to win in soccer.
"NCE has been wonderful about providing opportunities for players to participate in high-level tournaments and European trips. It is giving Ryan more exposure to great soccer and improving his game."
European Dream
Ryan, who celebrated his 13th birthday in January, knows the path to pro soccer is long, tough and incredibly competitive but, that remains his ultimate dream.
The impact of the Covid pandemic threatened to derail Ryan's dream with all practice cancelled and games put on hold but, where there is a will, there is a way.
She added: "We needed to find solutions.  Ryan literally wants to play soccer or watch soccer 24/7.  He is obsessed with soccer.
"So when COVID hit, he needed to play.  Luckily we have a backyard.  So he either practiced outside, in the garage or spent hours at the high school field doing drills.
"He has had training sessions with his town coach who he has known for years.  He has also had amazing sessions with a high-level coach.
"Through his own diligence as well as these sessions, he has managed to keep up his fitness during COVID.
"The Future? Well, soccer is his passion.  He studies in school just because it's necessary.  His passion is to play in a European soccer league. So for now, that's what he thinks about"
NCE Soccer Technical Director John Curtis, said: "Ryan has excelled since joining the COE and always showed an immense passion for the sport. His enthusiasm is boundless and it's no surprise to see him snapped up by an MLS Club. Ryan's development has been rapid and NCE will be here to continue to support his progress as he faces this exciting new challenge."

* To follow in Ryan's footsteps and become part of the COE Program click this link to find your nearest tryout location ahead of the Spring Program launch in April
* For media, interview requests or to discuss marketing opportunities please contact James Fletcher at Onside PR via this link
View Gallery