It was a great weekend for NCE Soccer in Teaneck, New Jersey. NCE brought 10 teams to compete at the Soccer Coliseum's 5v5 Tournament, five of which were girls teams and five that were boys teams. The level of talent and hard work showcased by NCE players can only be described with one word – class.
The tournament was intentionally very player-centered with little input from the coaches. This was meant to test their tactical knowledge as well as their technical abilities. Players did extraordinarily well ⎼ so well, in fact, that six out of NCE's ten teams won their age groups and earned the title of 'CHAMPIONS' and a seventh team finished as runners-up.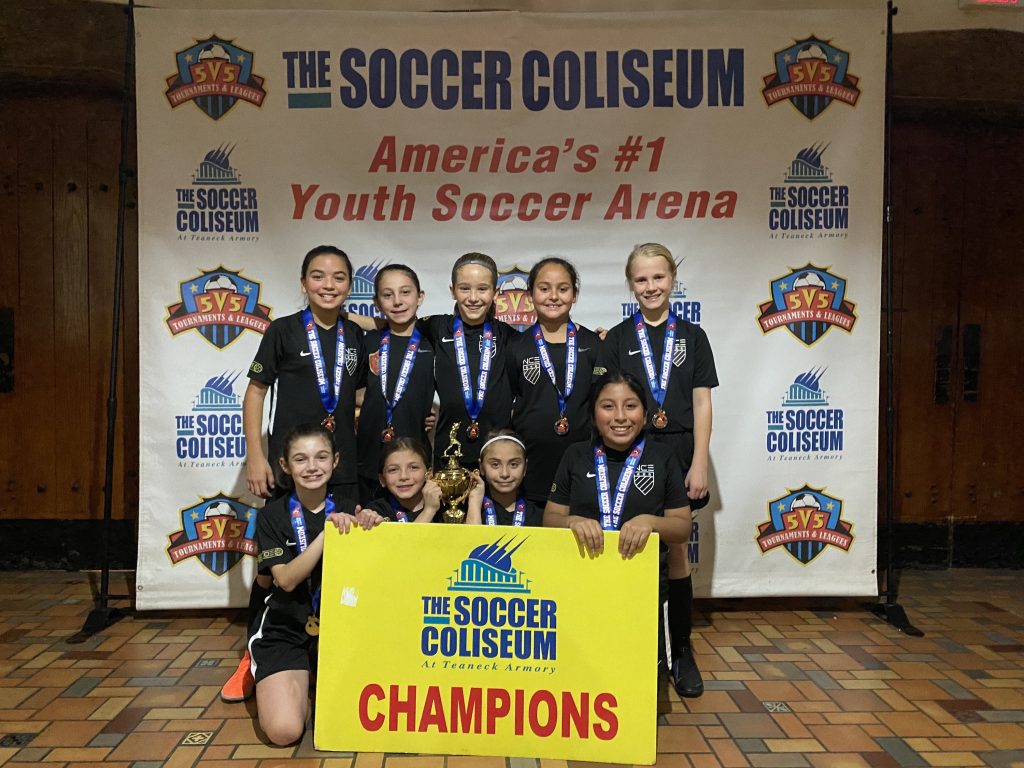 National COE Director, Alan O'Keefe – "The quality of play from the teams competing was top level. Players have worked hard in the Center of Excellence programs improving each week and their efforts came to fruition this weekend. It is great to see these players succeed outside of weekly training sessions."
The teams were extremely cohesive and worked well together as a unit going forward. They took advantage of the compact field to work on their movement to open up space and their passing to create goal scoring opportunities. Many teams were able to string together upwards of ten passes before scoring a true 'team' goal. It was all-around great soccer watch and all of us at NCE are excited to see more of it in the future.
Congratulations to our Champions: the 2010 Girls, the 2010 Boys, the 2009 Girls, the 2008 Boys, the 2007 Girls, the 2006 Girls and to our Runners-Up: the 2008 Girls! Well done to all teams!