They faced their Waterloo before a ball had been kicked – as pilots from Sweden's national airline downed tools and went on strike.
With flights cancelled with less than 24-hours notice the NCE Soccer squad of travelling players looked destined to miss out on the Gothia Cup 2022.
Having sounded the 'SOS' and our intrepid squad of players, backed by their incredibly supportive families and our team of incredible coaches,  decided to 'Take A Chance' on finding alternative routes.
The 'Name Of The Game'  – Ok, enough of the ABBA references already, was to find any spare seats available to Gothia by whichever route we could find.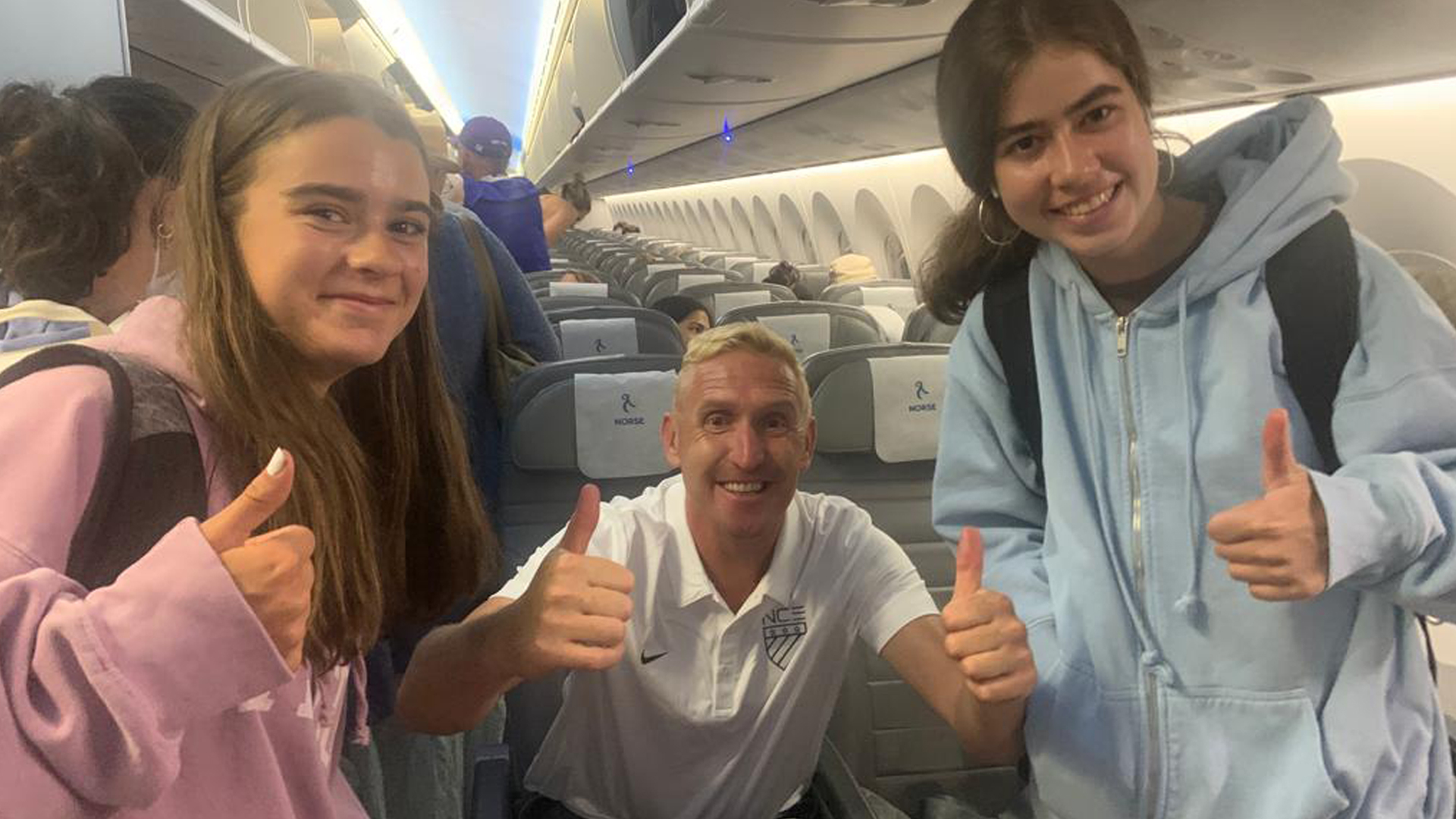 NCE Soccer players took to planes, trains and automobiles, flying via Istanbul, Frankfurt, Lisbon, Munich and Amsterdam.
For some, that meant an incredible 35-hour trip and an awful lot of patience as they watched the hours slowly tick by in an assortment of airport lounges.
The individual efforts were immense and somehow, from the far flung corners of the Earth, the Gothia squad assembled just in time for the tournament.
With just hours to recover from the journey for some, four NCE Soccer squads set about taking on some the best Youth talent in the World.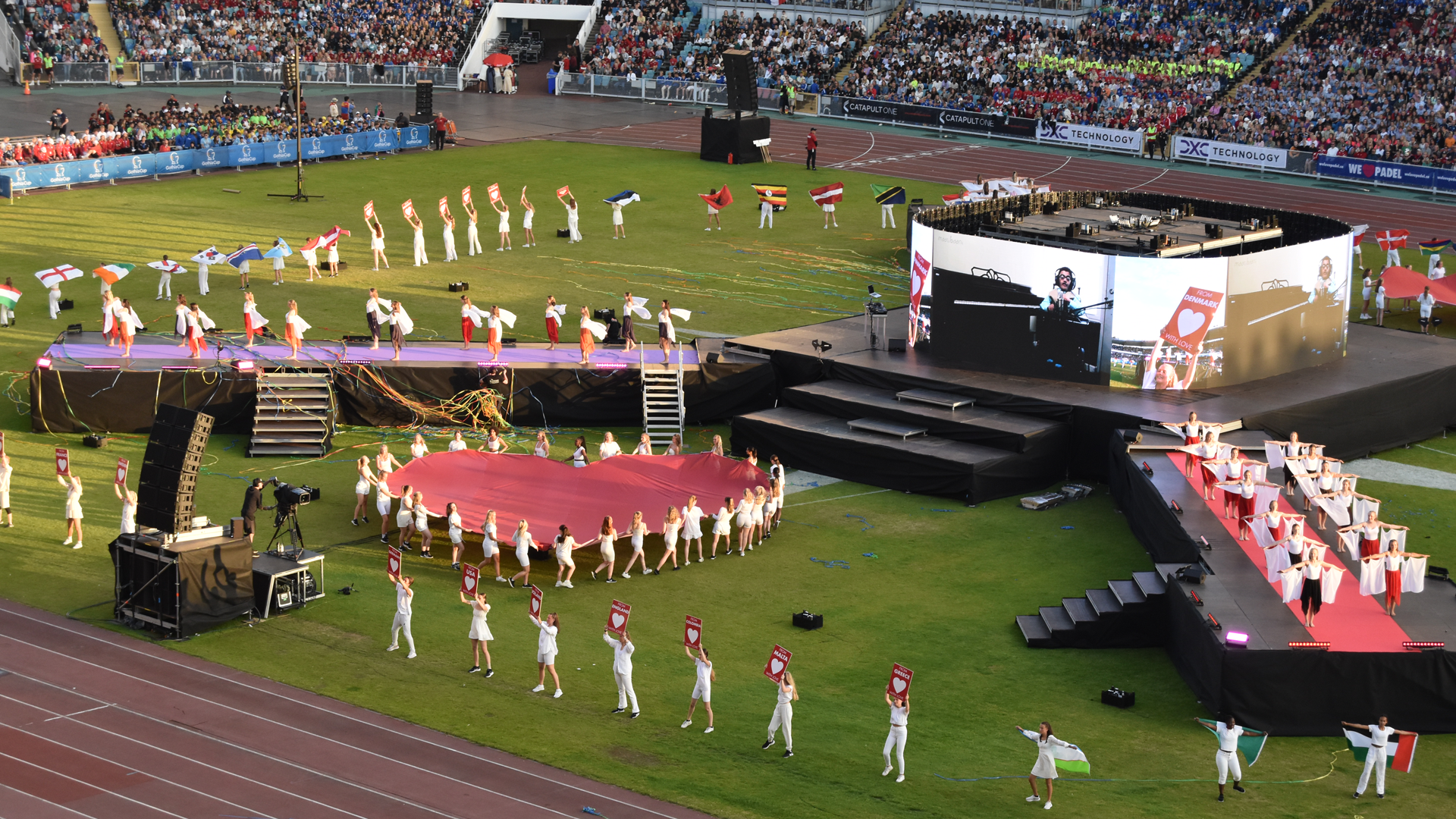 Tournament Review
NCE Soccer Chief Operating Officer Nick Dunbar led the team to Gothia. Here is his review of the tournament.
"NCE Soccer arrived at the Gothia Cup with players, parents and supporters travelling across miles, deserts, seas, oceans, hills and valleys to represent. 

"With just under 50 players and many of them never played together we finally all met up at the Scandic Backadal to begin the cup campaign.  Many of the players and supporters had made it to Copenhagen whilst others had traveled direct to Gothenburg as we managed the Scandinavian Airline strike.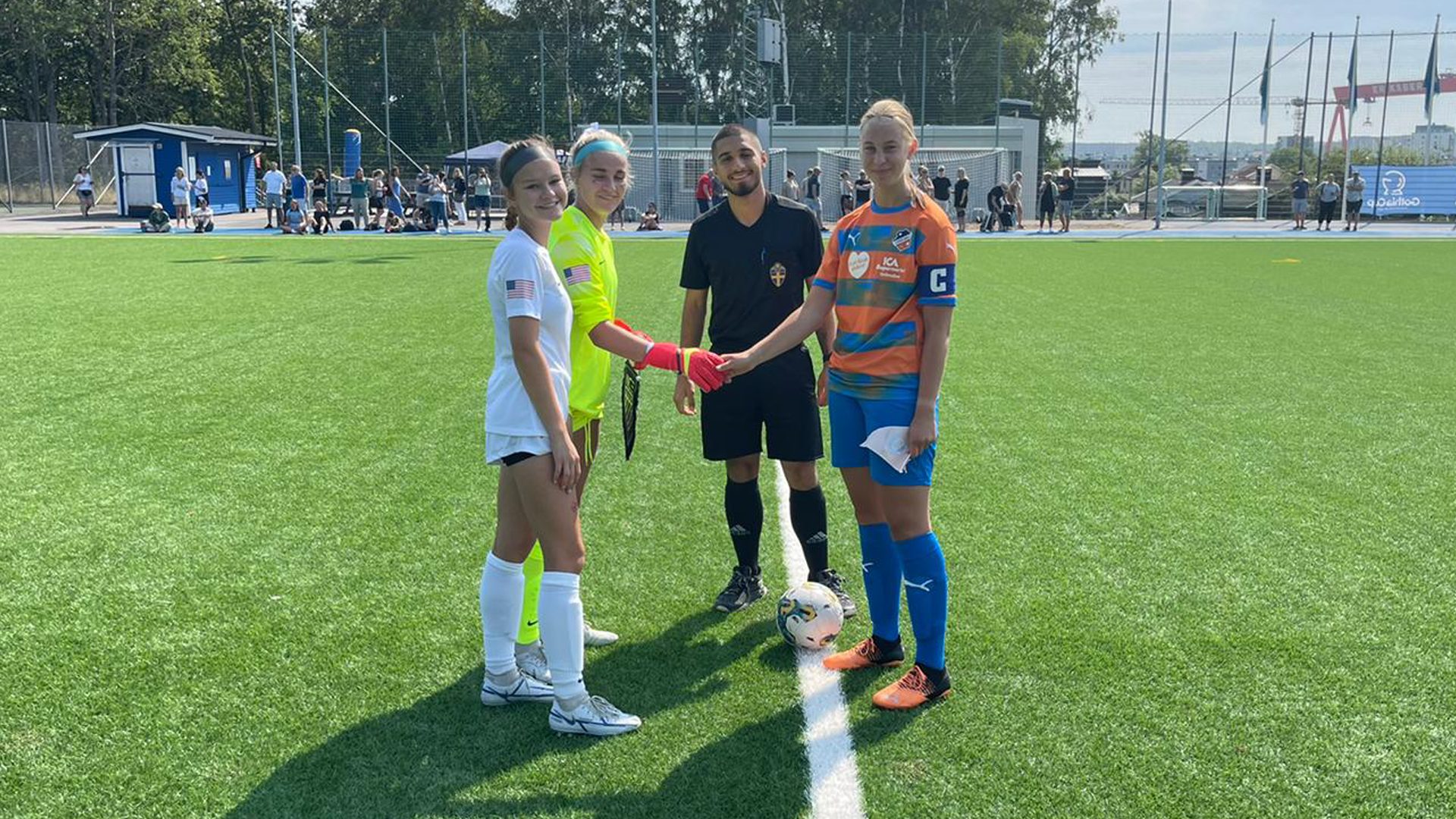 "As the coaching staff of Rob Gale, Eryn Dorion, Kate Thomas-Moody and myself reviewed the schedule and presented the squad with the option of reducing the teams or going for the tournament with the players we had making sure they understood this would mean a massive commitment form them to get between fields, help their fellow players and provide support and assistance where they could.

"This increased workload could mean some players faced up to four-games-per-day.  Without hesitation every player agreed they would become a band of sisters and go for it together.

"Our first game of the tournament was to take place at 8.00am on the Monday which would also be the kick off for the entire Gothia Cup.

"Our 2009 team kicked off without many knowing names of players to pass to or even best positions.  But in a sign of things to come these players were superb from the first kick off, scored within 2 minutes making Dylan Jacobson the scored of the first goal in the tournament earning her an interview with Goitha TV and a new star was born.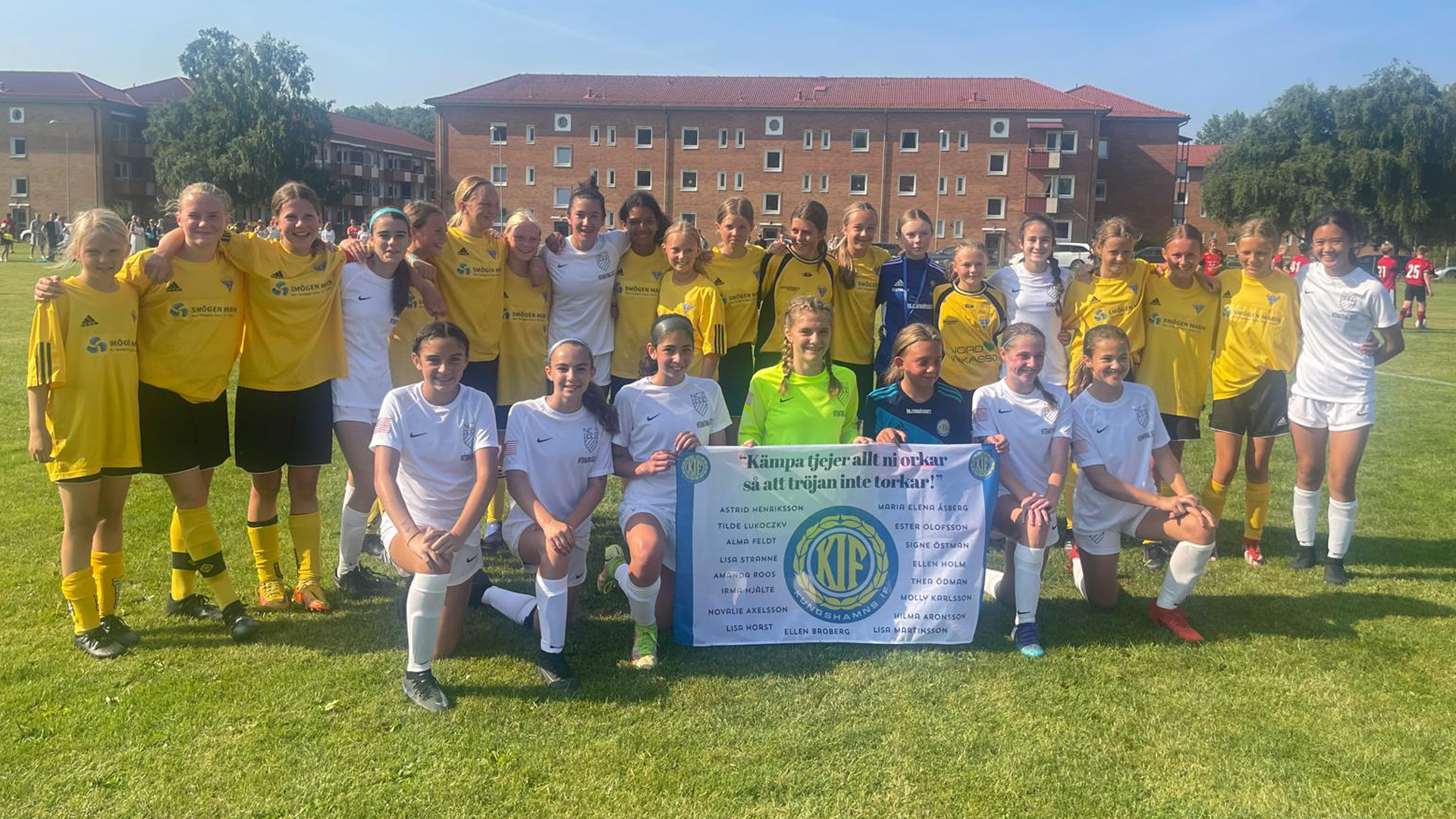 "As the games continued it became apparent that we were here to win the whole thing!  Making friends wherever we went with attractive soccer, supportive fans, fair play and passion we swept the board.  Every one of our teams ran the table, undefeated in all our group games, scoring great goals, making tackles and passes, saving shots and even penalties.

"For our Wednesday night meeting with the girls the focus became how to get through the knockout stages of the tournament.  With kick off times overlapping with other age groups the logistics of getting enough fit girls in one location to complete fixtures meant that everyone was going to need to play their part.  Every one of our players embraced the challenge and set off to their rooms ready to start the 'tournament proper'.
"First up was out 2008 girls who were facing a very strong team from Los Angeles who had powered past some very good teams in their group.

"After some early scares and some missed opportunities at both ends our NCE girls made the breakthrough with Alexandra Riehl prodding the ball home after a great individual run.  Our next game was later that afternoon at 2pm which meant getting some of our girls to other venues to compete for older teams.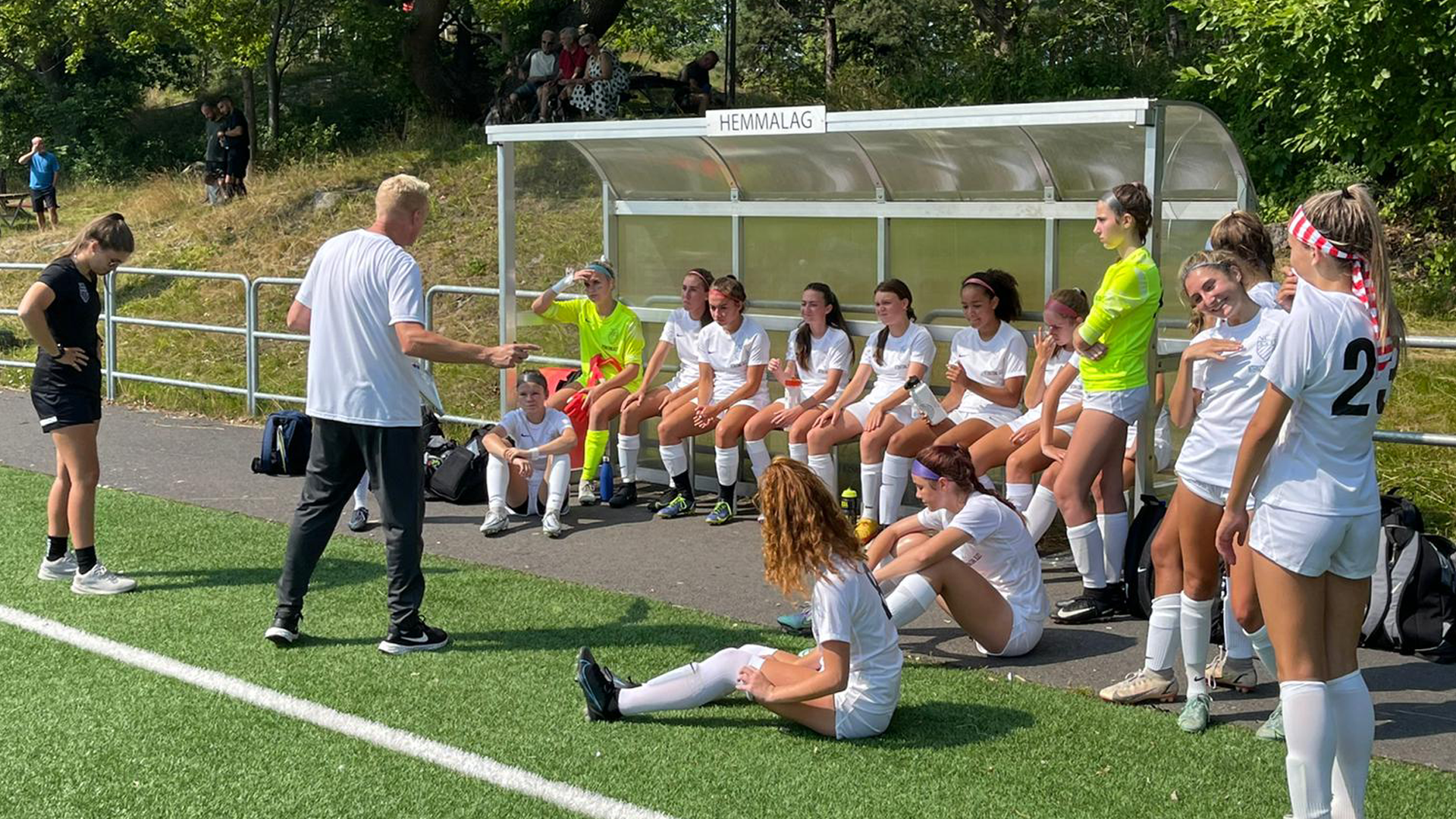 "Next up was our 2006 girls who romped to a win with some of our 2008's on the team before we went into a 2007 game.  After leading 2-0 and going into injury time the opponents scored a penalty with 1.5 minutes to go before scoring an equalizer from a corner in the last kick of the game.

"On to penalties and the heroics of Viv Tuttle who not only saved one but then scored the deciding PK!  On to the next round.
"Now the 2008's faced their second game of the day with players joining their team via UBER trips around the city so we could field our strongest team.

"Unfortunately, it proved to be a game too far against a very good and quick Icelandic team who were able to take advantage of our tired legs and ran out 4-0 winners which was definitely not a reflection of the game or the performance of our team.  However, for some of our 2008's the tournament was not over as they jumped in another UBER to support our 2006's.

"Next up was the 2007's who had their best performance of the tournament running out winners against a strong Singapore team whilst our team featured 3 outstanding performances form our 2009 players!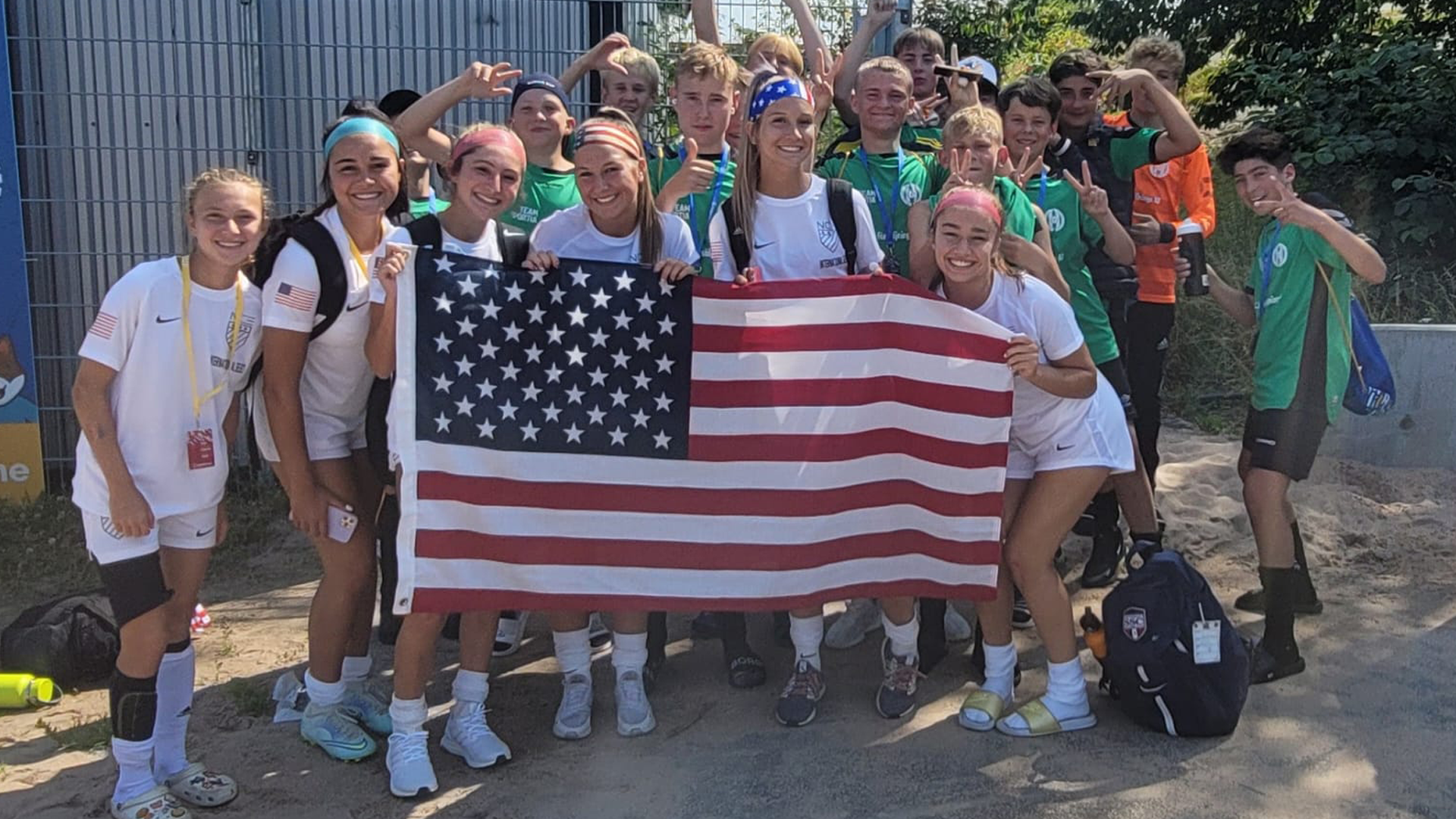 "And so on to out second game of the day for the 2006 girls with a patched up side of 2008's and 2007's who rushed to get to the game by the second half.  Unfortunately, their tournament was to end with a very tight 1-0 defeat against a team on another day we would have beaten easily.

"Last game of the day was our 2009 girls who played Boo FF from Sweden who had a cheering section made up of all their other teams.  This was described by many as the best game of the tournament for that age group with the bigger and stronger Swedish girls playing direct soccer against our passing and moving.

"Going a goal down did not deter our girls who came back to lead 2-1 before going behind 3-2 then equalizing to make it 3-3.  In the end Boo FF ran out 5-3 winners in what could and should have been the final.

"Our girls were excellent and the amount of supporters cheering for them from other teams showed how much of an impression they made.  It came as no surprise to see Boo FF win the entire tournament without having to play an opponent as good as our NCE girls.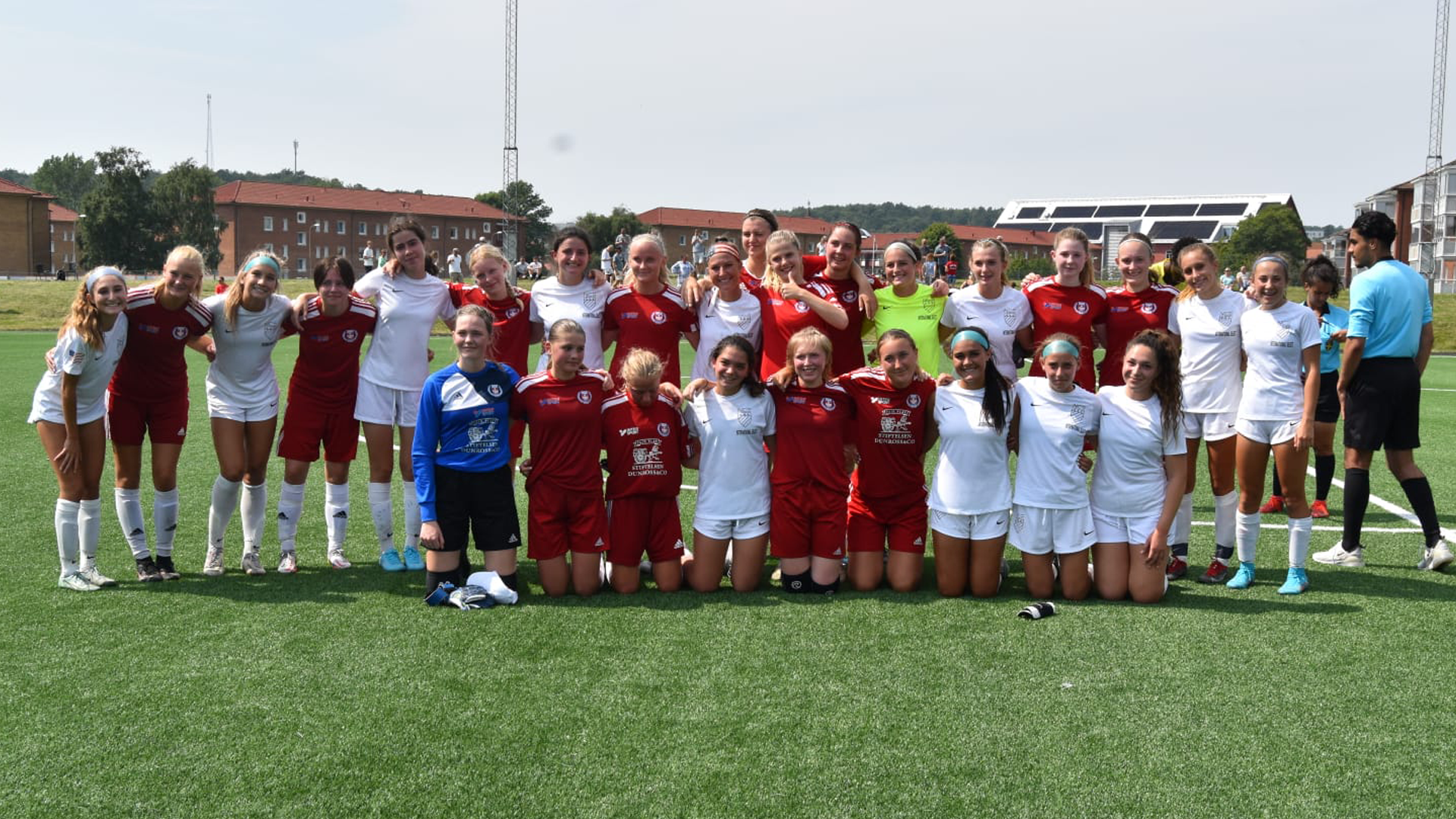 "And so to Friday with our 2007 girls being the last team standing.  The game was physical and demanding with both teams going for the win but NCE playing the better soccer but receiving little protection from the referee.  Halfway through the first half NCE scored to make it 1-0 but the lead was short lived as the Swedish opposition pulled a goal back from a corner.

"As the game progressed neither team could find the breakthrough but it seemed only NCE was trying to secure the win and were denied by the woodwork!  And so to penalty kicks again but this time there were to be no heroics and the cup was over as our 2007's were out after never being beaten on the field of play.

"After all the trials and tribulations, miles traveled and hours in airport lounges our players and supporters showed incredible fortitude, passion and spirit to represent NCE as the best of the best.  To go through our entire group games with a 100% record speaks of the incredible character of the girls and only served to reinforce the desire to come back again in 2023 and win the whole thing!

"Thanks to everyone who made this trip so special and until the next time. Onwards and upwards!"
* Players are selected to represent NCE Soccer Select from within NCE Soccer Programming. Tryouts to join the Program are held twice-a-year, ahead of the Spring Program and ahead of the Fall and Winter Season.
* Tryouts for players aged 8-19-years, boys and girls, will be held across NCE Soccer regions in September. To find your nearest region click this link to register
View Gallery