They say all good things come to those who wait – well, after 18 months NCE Soccer is delighted to welcome Gary Taylor-Fletcher to America.
The former Premier League striker has finally touched down in the US after an almost never ending delay caused by the devastating global pandemic.
Coach Gary brings an unbelievable amount of experience and expertise to the NCE Soccer team and joins as New England Regional Director.
He has played in six of the highest division in English Football, scoring 132 goals in 467 appearances and was part of Leicester City's Championship winning side in 2013.
See the video below to watch Gary scoring from a Jamie Vardy pass against Everton, and hitting a wonder goal for Tranmere!
Gary only officially retired in June 2019 and is already a UEFA 'A' qualified coach and now can't wait to get started with the next chapter of his career.
Fantastic Opportunity
"It is a huge relief to be finally here and I can't wait to get started," Gary said.
"It has been a very long 18+ months since I came over in February 2020 to meet with John and see the set-up.
"The frustration and delays have been really hard knowing the fantastic opportunity that was available and waiting but both myself, my family.
"The main frustration has been the fact that my family haven't been able to see or experience where we will be based or get a feel for what our new life will bring.
"The process has been exhaustive for both myself and John as we have looked at every which way possible to get me into the United States.
"The pandemic and the Presidential proclamation meant that my Visa interview was delayed twice, and I have ended up having to go to the US Embassy in Romania to get my Visa stamped!
"It has also meant that I can stay in Romania for 14 days to make sure I haven't been in a country banned in the proclamation and gain entry into the US.
"Finally, I'm here and now I can't wait to get started!"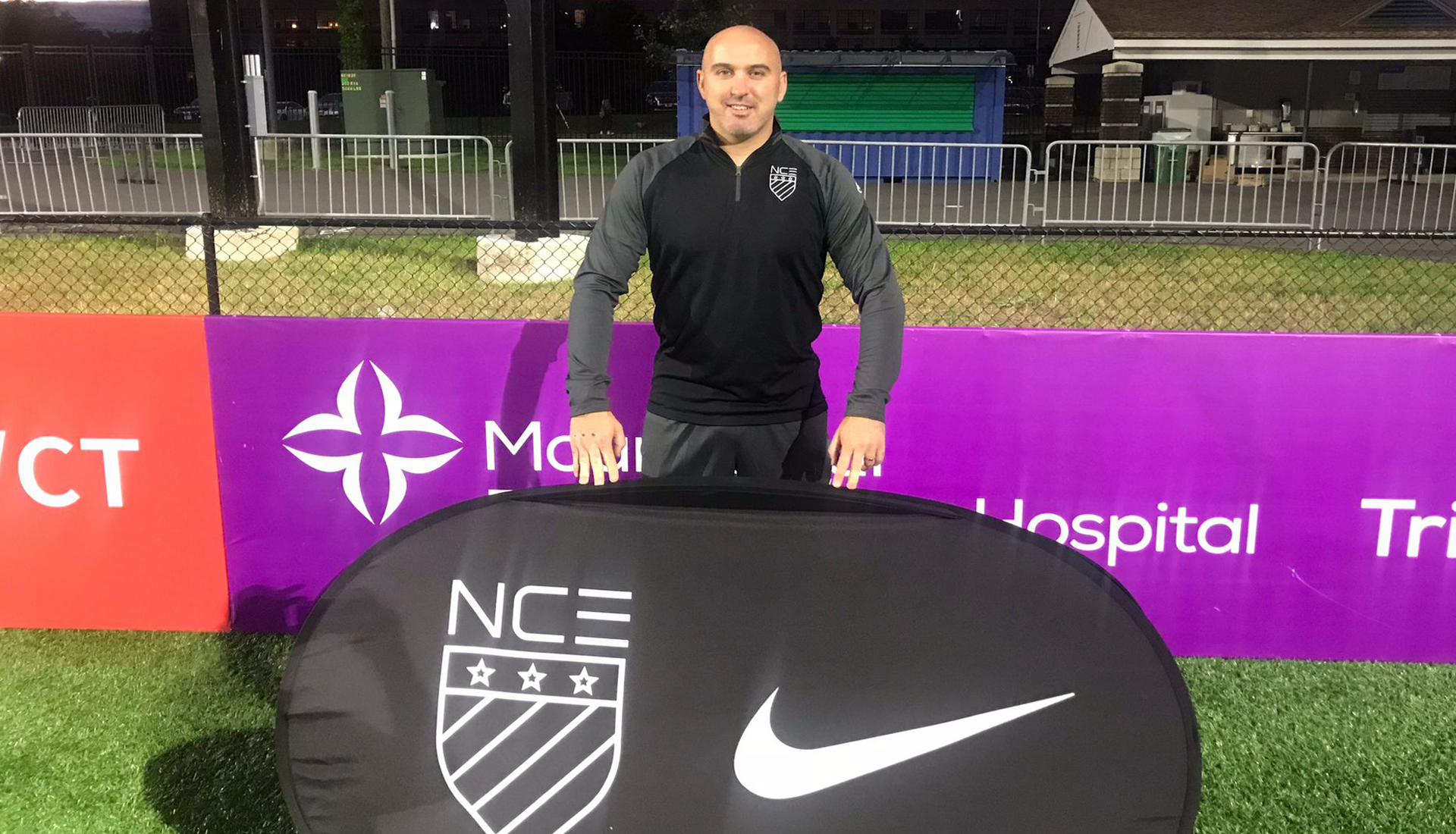 Gary agreed to join NCE Soccer in February 2020 after being impressed by the standard of soccer and the model created by Technical Director John Curtis.
He was hoping to fly out last summer but was forced to stay in the UK after the global pandemic effectively grounded all but the most crucial of travel.
Coaching
Gary has remained in constant contact with the NCE team and so is fully up-to-speed and ready to hit the ground running.
His feet barely had time to touch the ground before he was out coaching for the first time with NCE Soccer's COE students at the Dillon Stadium in Connecticut.
"I can't wait to get started, we've got lots of time to catch up and I've missed coaching and managing soccer.
"We will be based in Stamford to start and then see what the first couple of months brings before deciding on where my family and I will live longer term.
"As I already spent a week coaching in February 2020 I know what to expect coaching wise, how polite and well mannered the players of all the NCE centres are and the facilities available so it won't be a major shock to the system.
"I was extremely impressed with the whole set up and will now be helping add and improve where I think needs work and build relationships with all players/parents to help them reach their huge potential and beyond."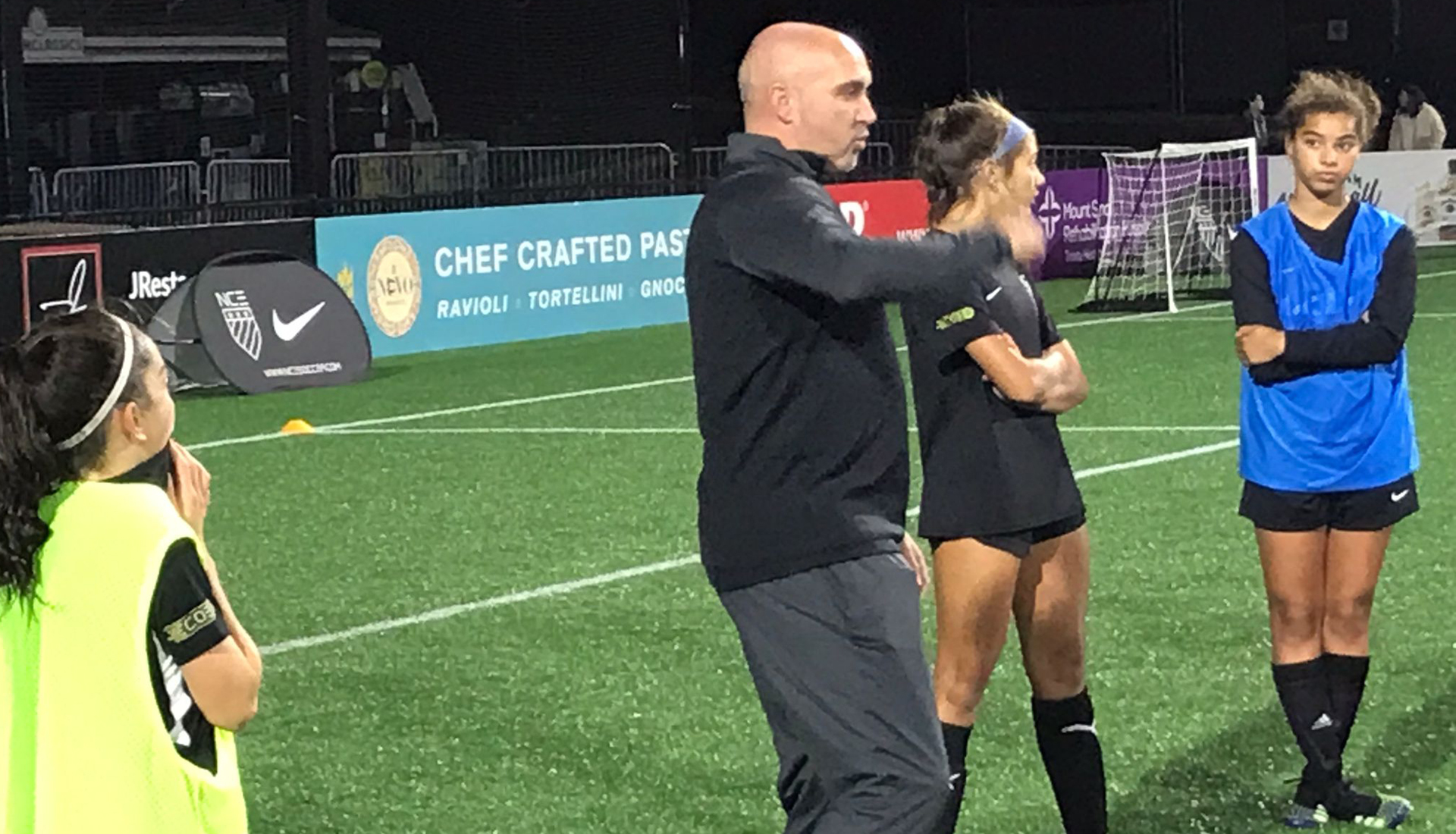 For coach Curtis and the NCE Soccer staff it is a welcome relief to add a coach of Gary Taylor-Fletcher quality to the team.
Coach Curtis, added: "It's been a long road for Gary and his family and it shows his total commitment to NCE Soccer and everything we are trying to achieve here.
"It would have been very easy and understandable for Gary to have lost interest or found a new challenge with fewer obstacles but he has done everything possible to join us at the first opportunity.
"We are bringing real quality to coaching staff and have genuine top flight experience and incredible contacts with myself, Tye, Lee and now Gary.
"We are determined to continue the growth and development of NCE Soccer to ensure we maximize the potential of all our young players and Gary will prove to be a huge part of those plans."
Gary Taylor-Fletcher will be coaching and managing our COE Programming in New England, coaching players in Connecticut and Massachusetts. To join his coaching programs follow the link below.
* If you're new to NCE Soccer and would like to apply to attend our COE Programming please apply here.
* For media, interview requests or to discuss marketing opportunities please contact James Fletcher at Onside PR via this link
Video: Watch Gary Scoring For Leicester City
Video: Goal Of Season Contender