NCE Soccer provide elite supplementary soccer programs across the New England region.
Regional Director Liam Witham leads a first class team of highly experienced coaching talent.
The NCE Soccer Program is designed to develop the talents of boys and girls aged 8 through to 18-years-of-age.
Our programs provide players with the opportunity to compete in a professional, player centered, development environment, supporting personal fulfillment and growth. Players must earn their place via tryouts ahead of each seasonal program.
The Center of Excellence Program (COE) provides technically focused, player centric training, designed to enhance player development.
NCE Soccer New England operate specialist outfield and goalkeeping programming from a variety of venues working with players attending from across Connecticut, Massachusetts, Rhode Island, New Hampshire, Vermont & Maine.
Players travel from cities as far north as Manchester, NH, Boston & Springfield in MA to Providence, RI and CT cities like New Haven and Stamford in the South.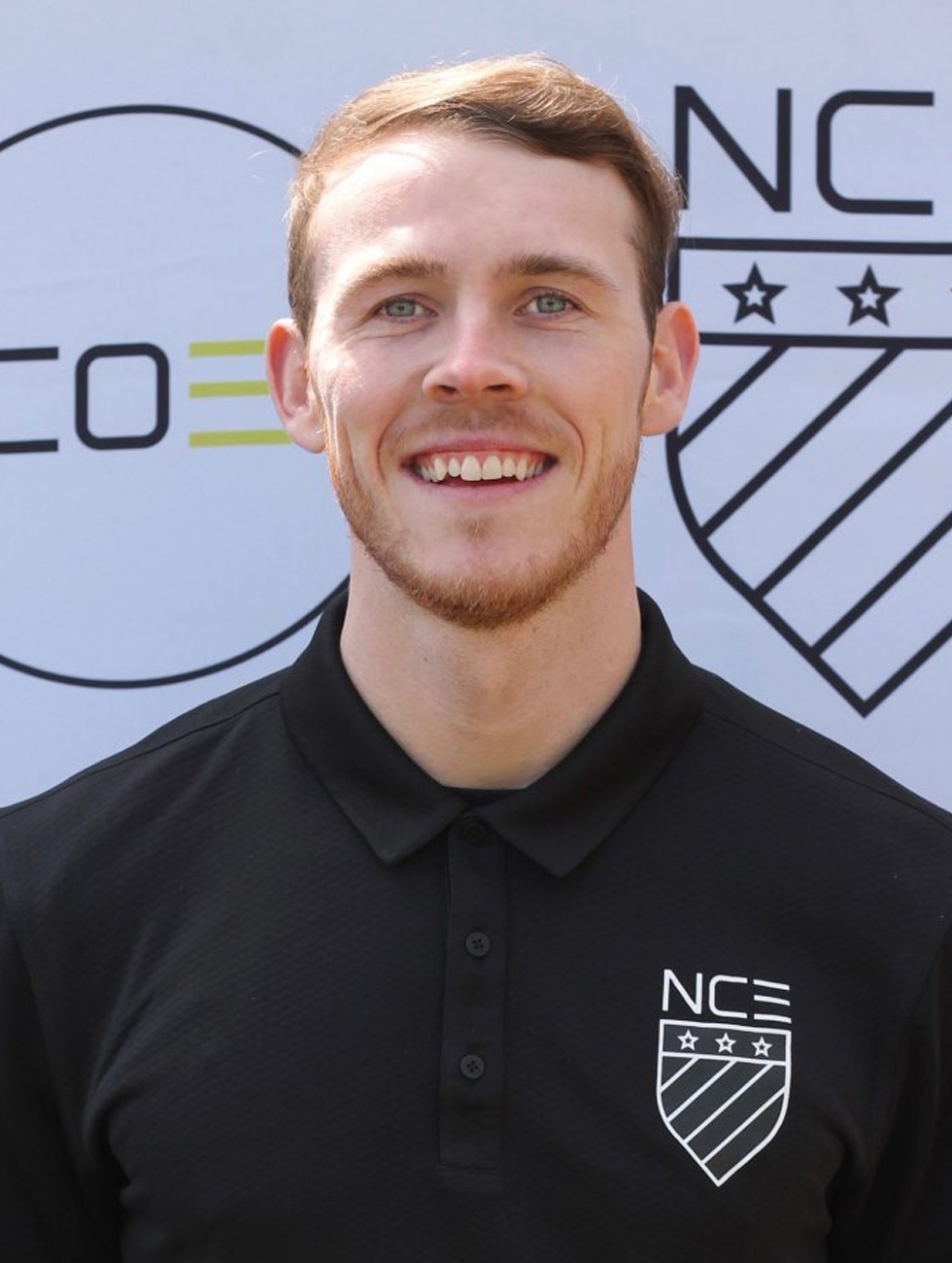 Liam Witham – New England Director
Liam Witham has been with NCE Soccer since our launch.
He is a former semi-professional soccer player from England who moved to the US to pursue his coaching career.
Liam actually began his coaching career aged just 16, continuing through college and University, where he secured a degree in Sports Fitness and Coaching.
He added the FA Level 1 and Level 2 coaching badges before securing his prestigious UEFA B license in 2012.
Liam has gone on to coach boys and girls on both sides of the Atlantic and leads our team in the New England region.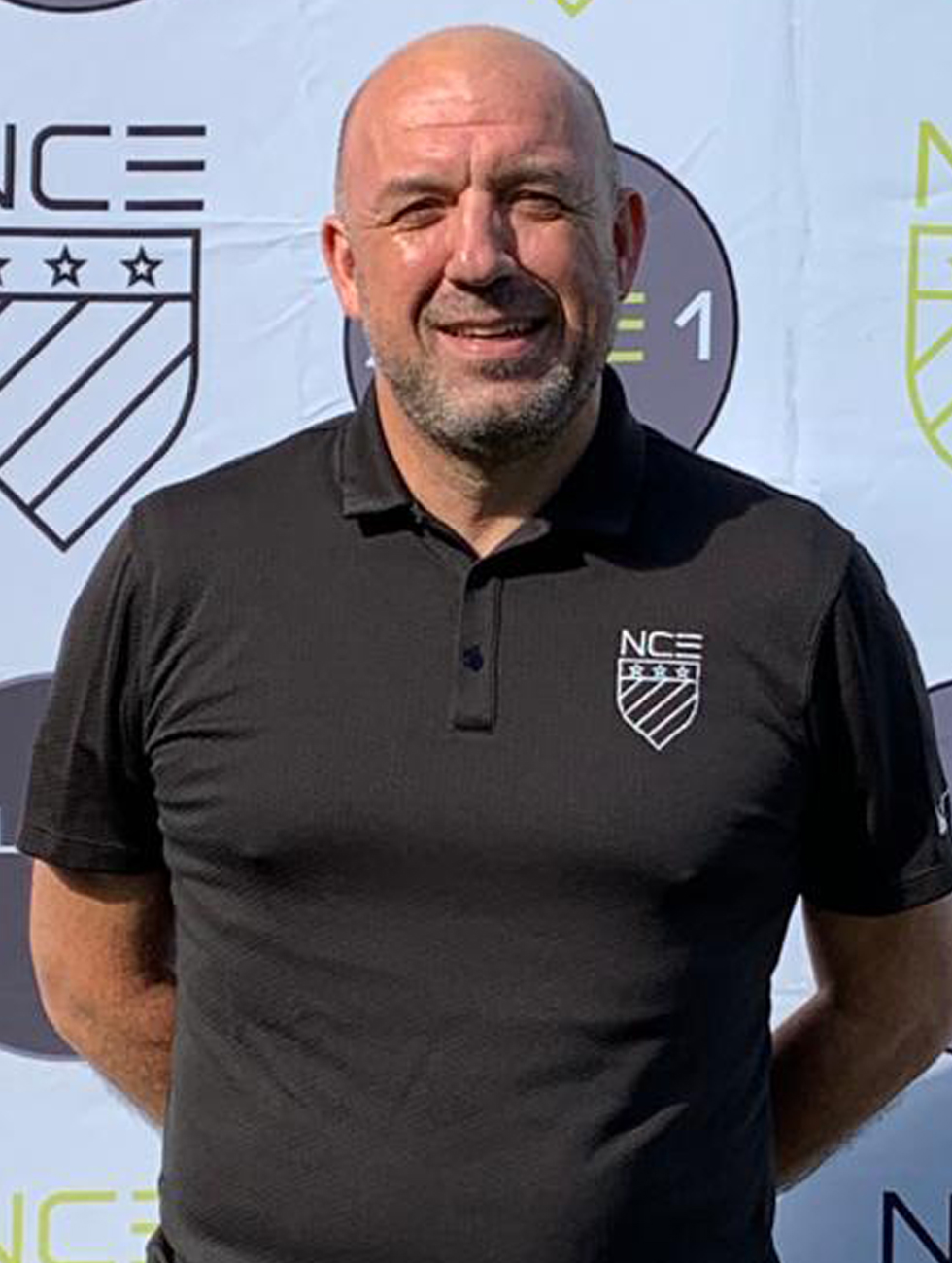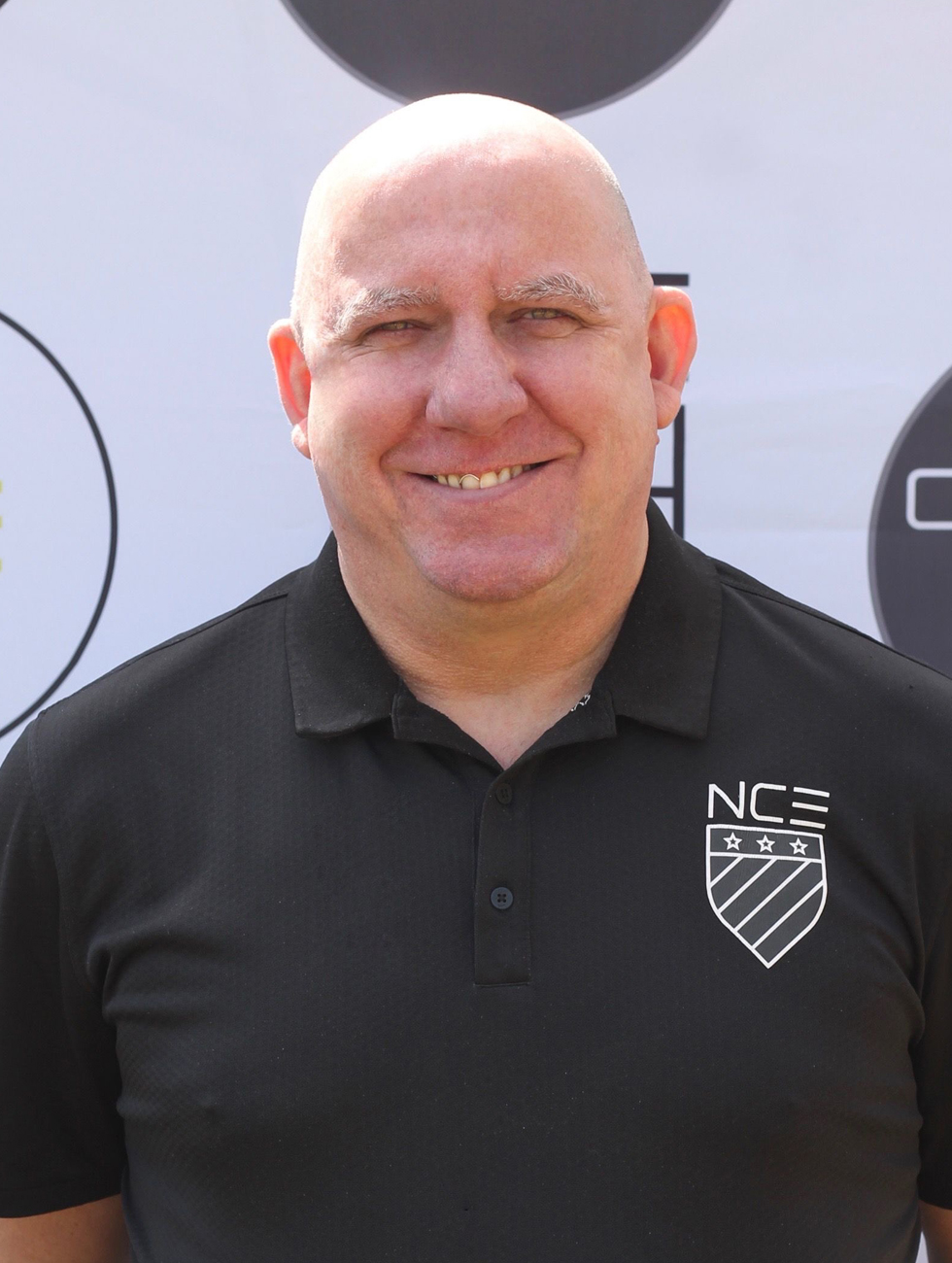 Union Point Sports Complex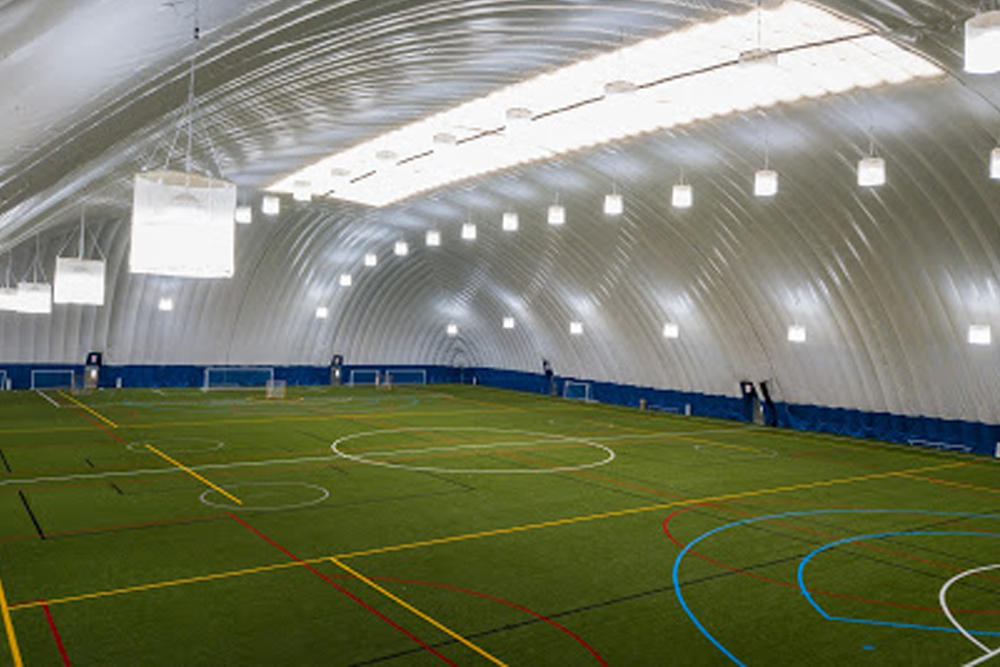 Union Point Sports is home to soccer on the South Shore.
It is a 25-acre indoor and outdoor sports complex located in the town of Weymouth, bordering Abington, Rockland and 12 miles south of Boston.
Four fully lit synthetic turf fields provide permanent playing surfaces for soccer and during the winter months, two fields are covered by air supported structures.
Contact Details
Tel: +1 781-660-2871
Address: 170 Memorial Grove Ave, Weymouth, MA 02190, United States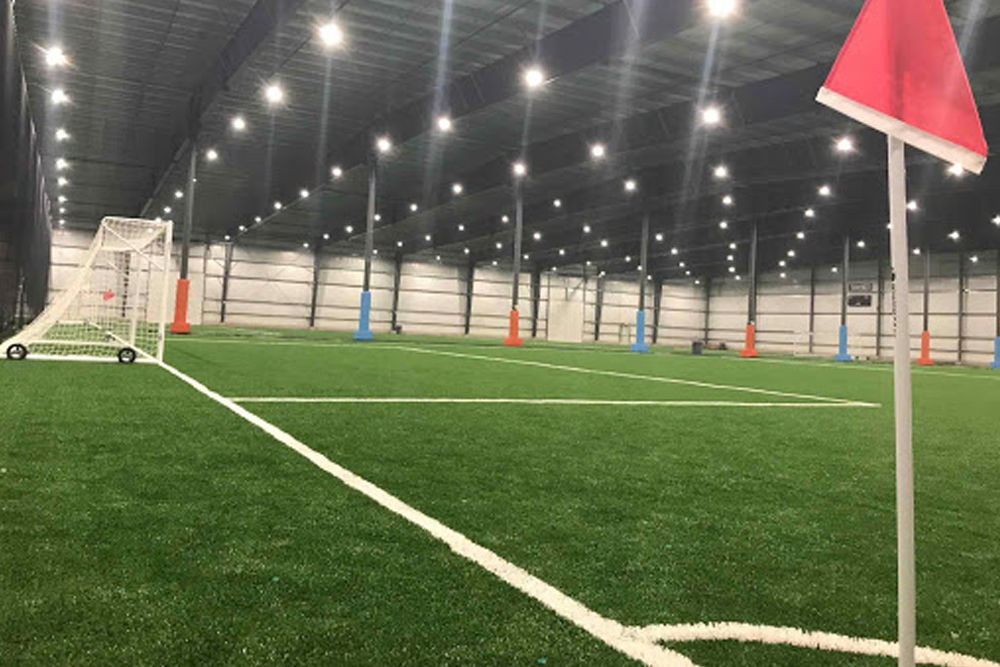 The CFC Park sits in 11 acres of the historic Bethany, Connecticut.
The state of the art venue has 2 full size 11v11 turf fields outside with 2 further 7v7 turf fields inside.
Contact Details
Tel: +1-732-494-3000
Address:
667 Amity Rd, Bethany, CT 06524

, United States
Sports World, East Windsor, CT
Sports World claim to be the best venue indoor and outdoor in New England.
Their facility is located off Route 91 between Hartford, CT and Springfield, MA and just minutes away from Bradley International Airport.
Three large indoor fields, each measuring 200ft by 100ft with a maximum height of 60ft, can be used as one large field measuring 320 ft x 200ft.
Contact Details
Tel: +1 860-254-5137
Address: 226 Main St, East Windsor, CT 06088, United States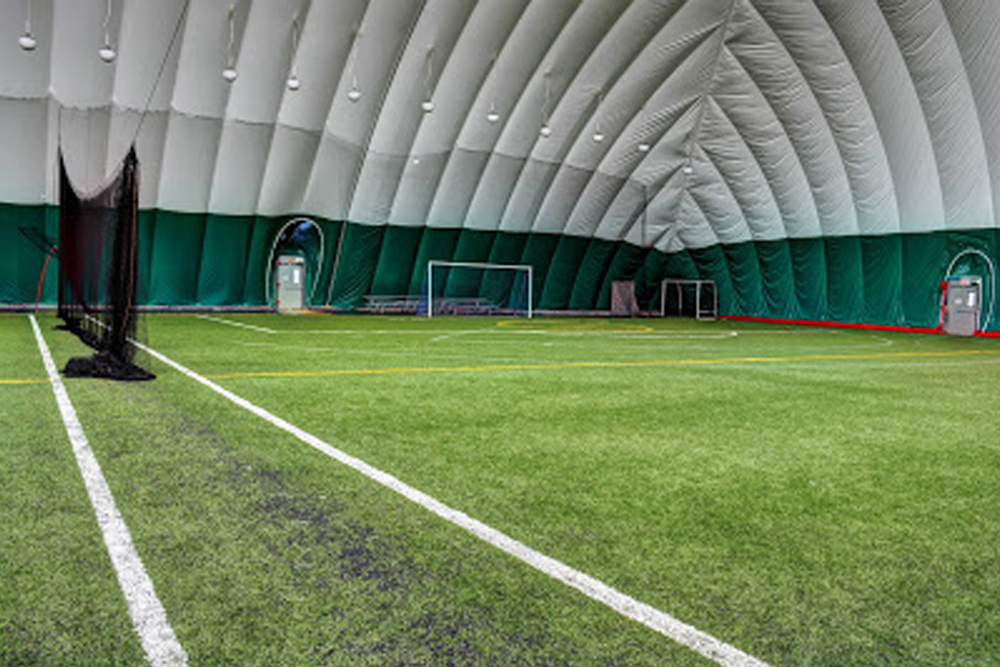 New England Winter Tryout Schedule
Outfield Players
| | Day | Date | Registration Link | Map | Time |
| --- | --- | --- | --- | --- | --- |
| NCE New England Winter Center of Excellence Tryout at Sports World in East Windsor, CT | Wednesday | 1/20 | Sign Up | Sports World, East Windsor, , CT | 6:00PM-7:30PM 2012-2008 7:30PM-9:00PM 2007-2003 |
| NCE New England Winter Center of Excellence Tryout at CFC Park in Bethany, CT | Sunday | 1/24 | Sign Up | CFC Park, Bethany, CT | 4:30PM-6:00PM 2012-2010 6:00PM-7:30PM 2009-2007 7:30PM-9:00PM 2006-2003 |
| NCE New England Winter Center of Excellence Tryout at Union Point in Weymouth, MA | Friday | 12/04 | Sign Up | Union Point Sports Complex, weymouth, MA | 6:00PM-7:30PM 2012-2008 7:30PM-9:00PM 2007-2003 |
Goalkeepers
| | Day | Date | Registration Link | Map | Time |
| --- | --- | --- | --- | --- | --- |
| NCE New England Winter GK Center of Excellence Tryout at Sports World in East Windsor, CT | Wednesday | 1/20 | Sign Up | Sports World, East Windsor, , CT | 6:00PM-7:00PM 2010-2009 7:00PM-8:00PM 2008-2007 8:00PM-9:00PM 2006-2003 |
New England Winter Schedule
Outfield Players
| | Day | Dates | Time | Map |
| --- | --- | --- | --- | --- |
| NCE New England Winter Center of Excellence at Sports World in East Windsor, CT | Wednesday | 1/20, 1/27, 2/03, 2/10, 2/24, 3/03, 3/10, 3/17, 3/24 | 6:00PM-7:30PM 2012-2008 7:30PM-9:00PM 2007-2003 | Sports World, East Windsor, , CT |
| NCE New England Winter Center of Excellence at CFC Park in Bethany, CT | Sunday | 1/24, 1/31, 2/21, 2/28, 3/07, 3/14, 3/21 | 4:30PM-6:00PM 2012-2010 6:00PM-7:30PM 2009-2007 7:30PM-9:00PM 2006-2003 | CFC Park, Bethany, CT |
| NCE New England Winter Center of Excellence at Union Point in Weymouth, MA | Friday | 12/04, 12/18, 1/08, 1/15, 1/22, 1/29, 2/05, 2/26, 3/05, 3/12, 3/19, 3/26 | 6:00PM-7:30PM 2012-2008 7:30PM-9:00PM 2007-2003 | Union Point Sports Complex, weymouth, MA |
Goalkeepers
| | Day | Dates | Time | Map |
| --- | --- | --- | --- | --- |
| NCE New England Winter GK Center of Excellence at Sports World in East Windsor, CT | Wednesday | 1/20, 1/27, 2/03, 2/10, 2/24, 3/03, 3/10, 3/17, 3/24 | 6:00PM-7:00PM 2010-2009 7:00PM-8:00PM 2008-2007 8:00PM-9:00PM 2006-2003 | Sports World, East Windsor, , CT |