Tryouts are now just days away but before we Focus On The Fall we continue our 20223 look back and this time it's our Residential Camps.
The Summer Residential Camps are available for players who successfully were selected at tryouts and enrolled into NCE Soccer Programming.
Held over two consecutive weeks every summer the Camps are always a huge success – and this Summer they were bigger and better than ever!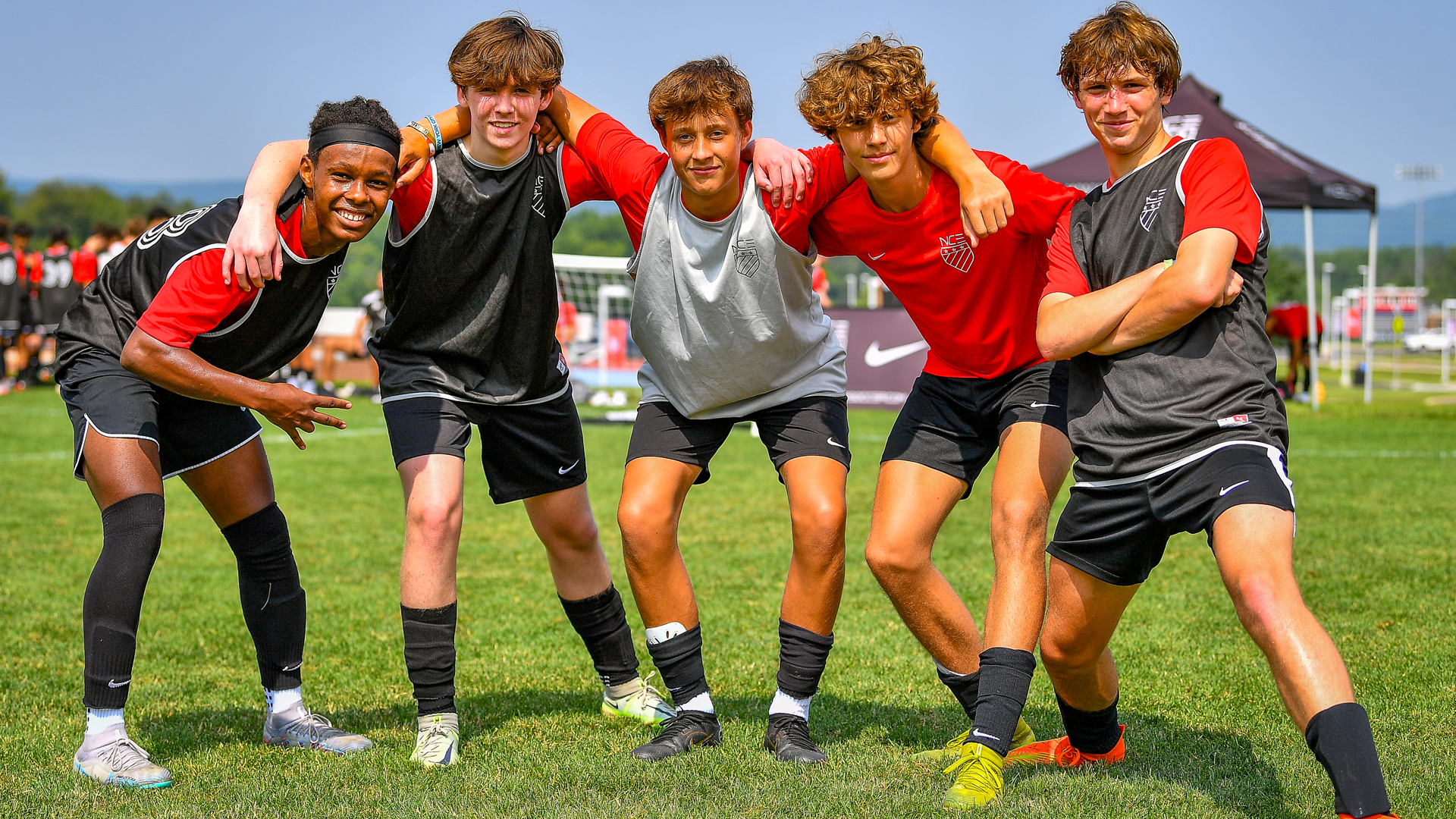 More than 250 boys and girls attended the NCE Soccer Residential Camps over the two weeks at the stunning DeSales University setting.
The Boys and Girls Camps are split into two subsequent age groups with the COE Program players attending Monday to Friday and our College ID Program players attending Wednesday to Friday.
Both Residential Camps are followed with a two-day Showcase Tournament over the weekends with selected external teams invited to compete to provide high intensity competition.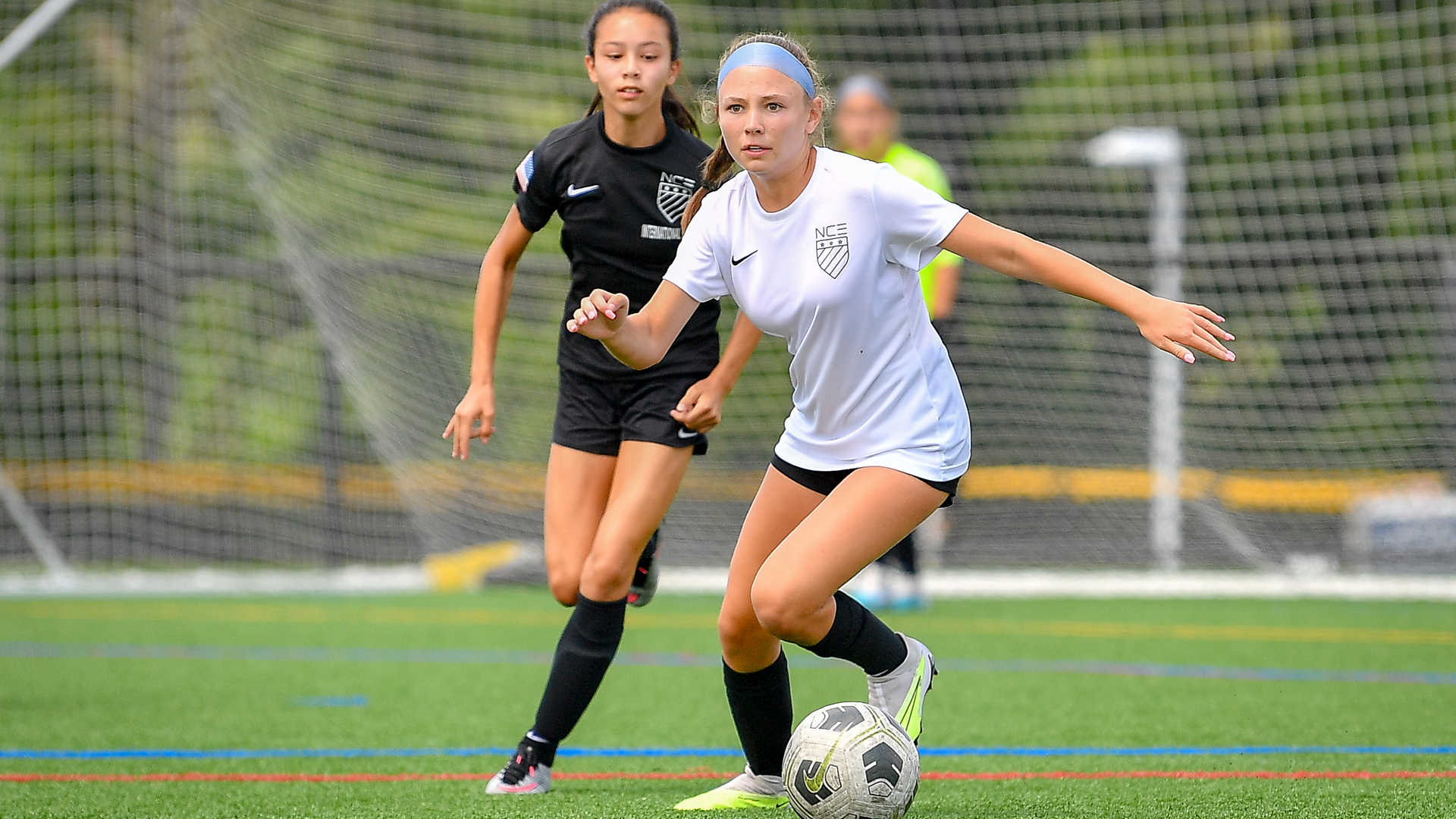 "The demand for the Residential Camp is always fairly intense and we always have lots of interest from players outside of our programming and external teams," explained NCE Soccer founder John Curtis.
"The Camps provide us with the chance to work really closely with the players with intense sessions day-in, day-out.
"It provides an opportunity for the players to work in a professional environment, with real focus and no outside distractions.
"It is hard work and the sessions are very demanding but the results are hugely rewarding for both player and coach."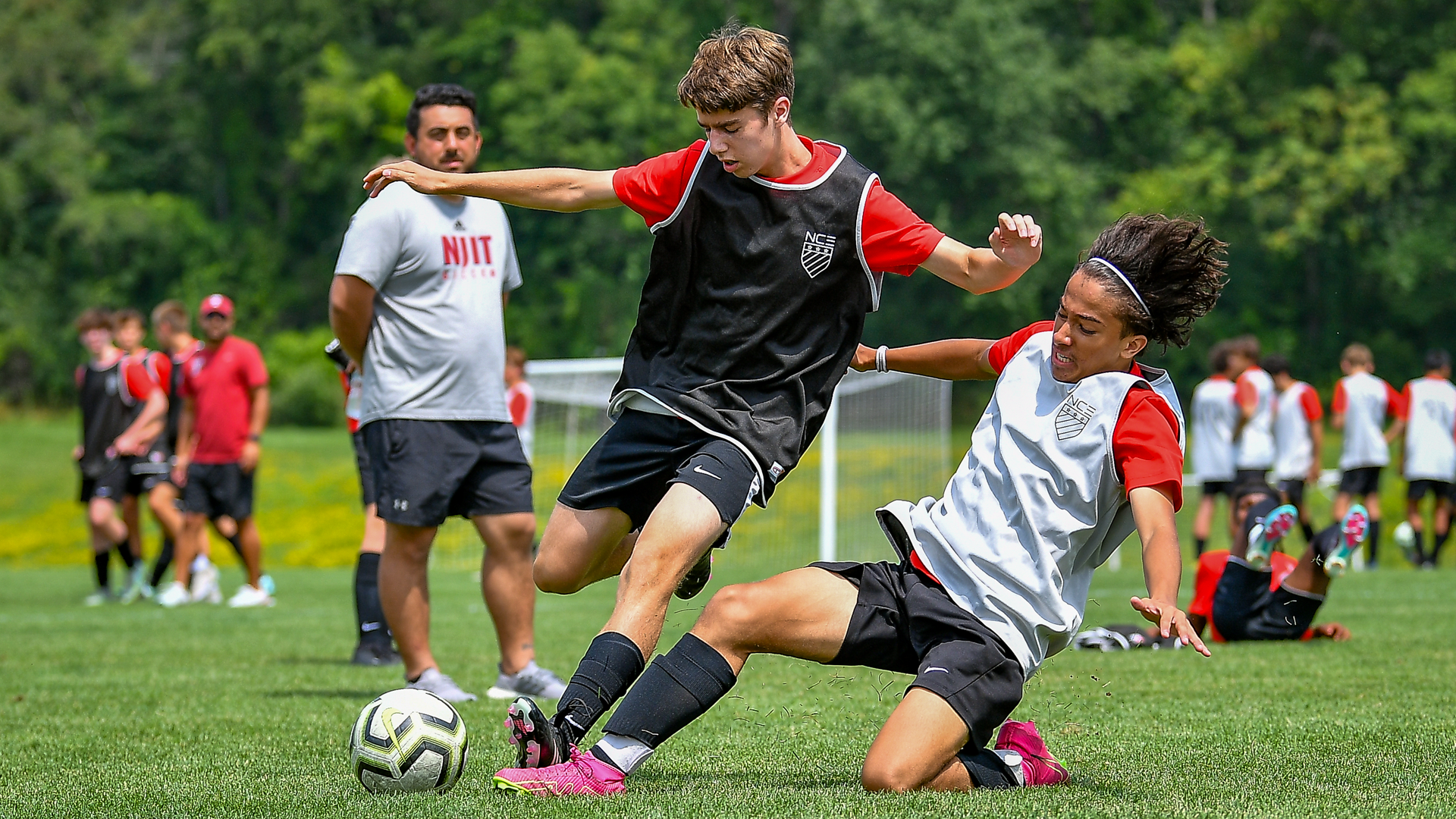 The Residential Camps are operated by NCE Soccer coaches with external coaches invited to run 'guest sessions' with players attending from across NCE Soccer regions.
They tend to train three-times-a-day with the focus always switched to keep sessions interesting and always learning.
Coaches work with the players on tactical, technical and physical training sessions whilst all the time looking to develop the mental strength and thought process of players.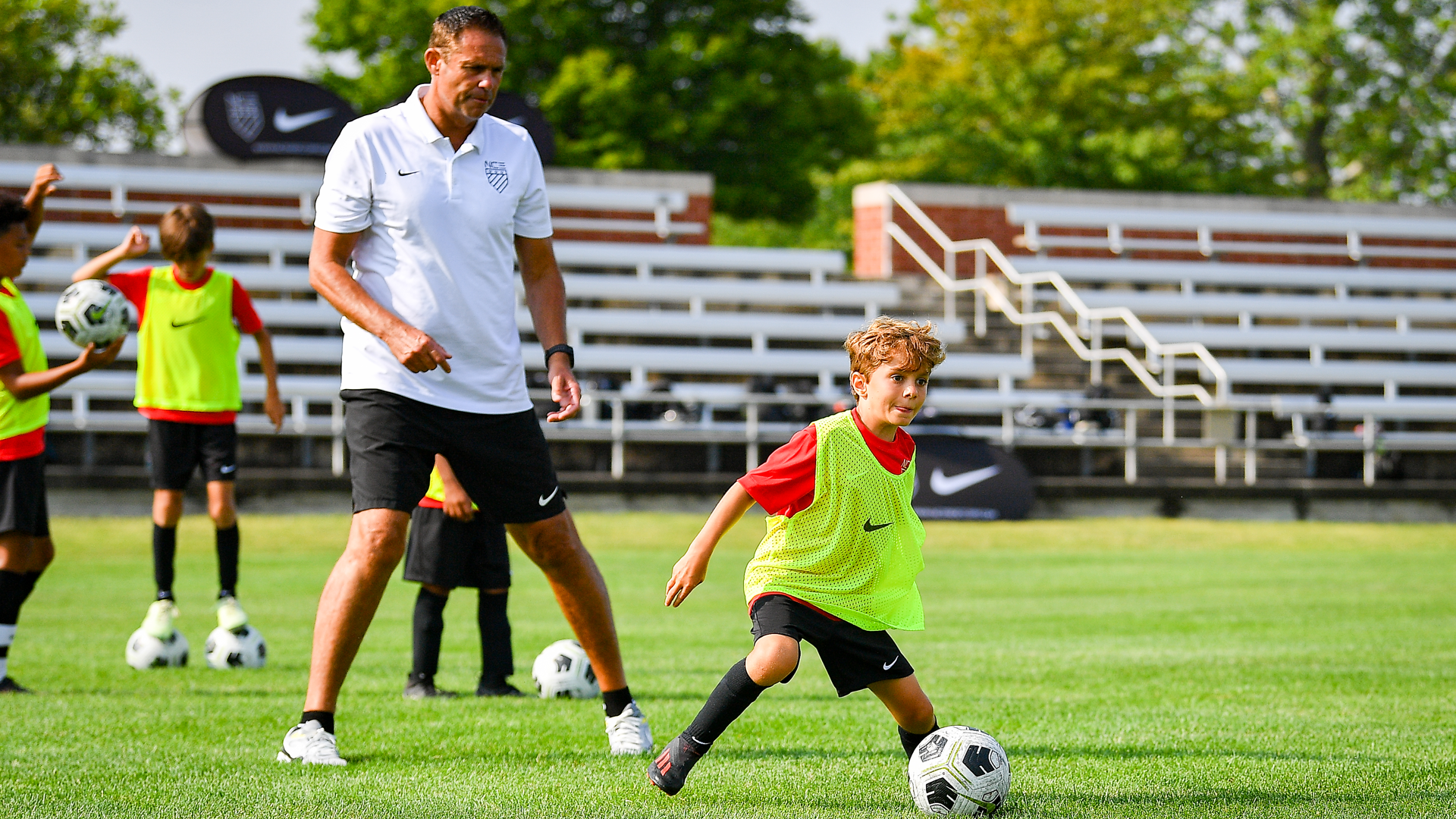 "You can have all the skill in the world, be the strongest, most powerful player on the park but if you continue to make bad decisions you will never make it as a player," Coach Curtis added.
"What is the right and wrong thing to do and understanding the 'why' , the reasoning behind that decision.
"Not just because you were told not to do it, or to do it, but understanding the process behind the decision so the players can develop their mental fortitude alongside their skillset.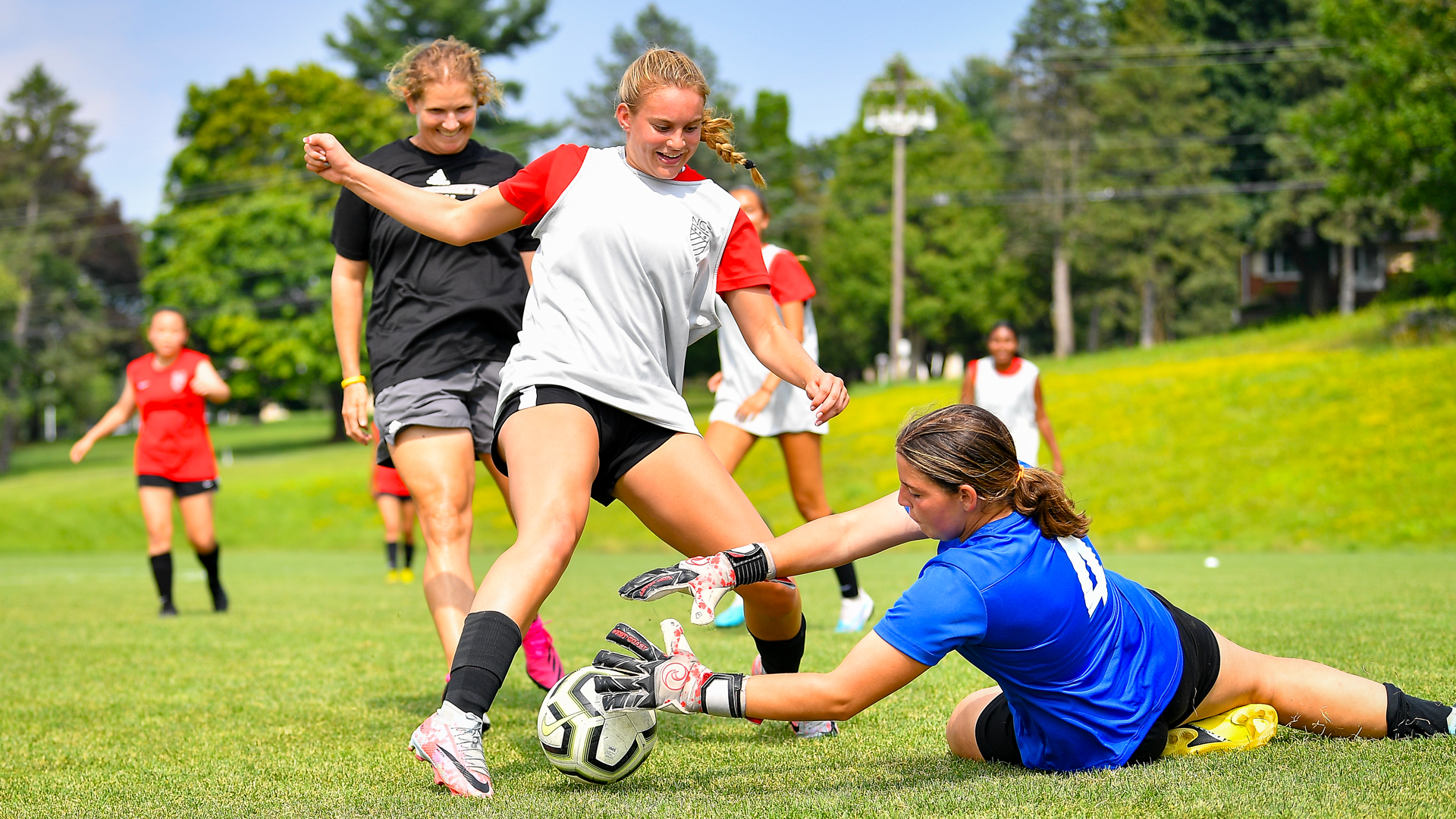 "Some of our most important sessions happen without the ball, they might in the dressing room or by the side of the pitch or in the lecture hall.
"We want players to develop and truly understand the actual game of success rather than just developing ball skills."
Players also participate in competitive evening matches, providing them with an opportunity to put their newly learned skills to the test.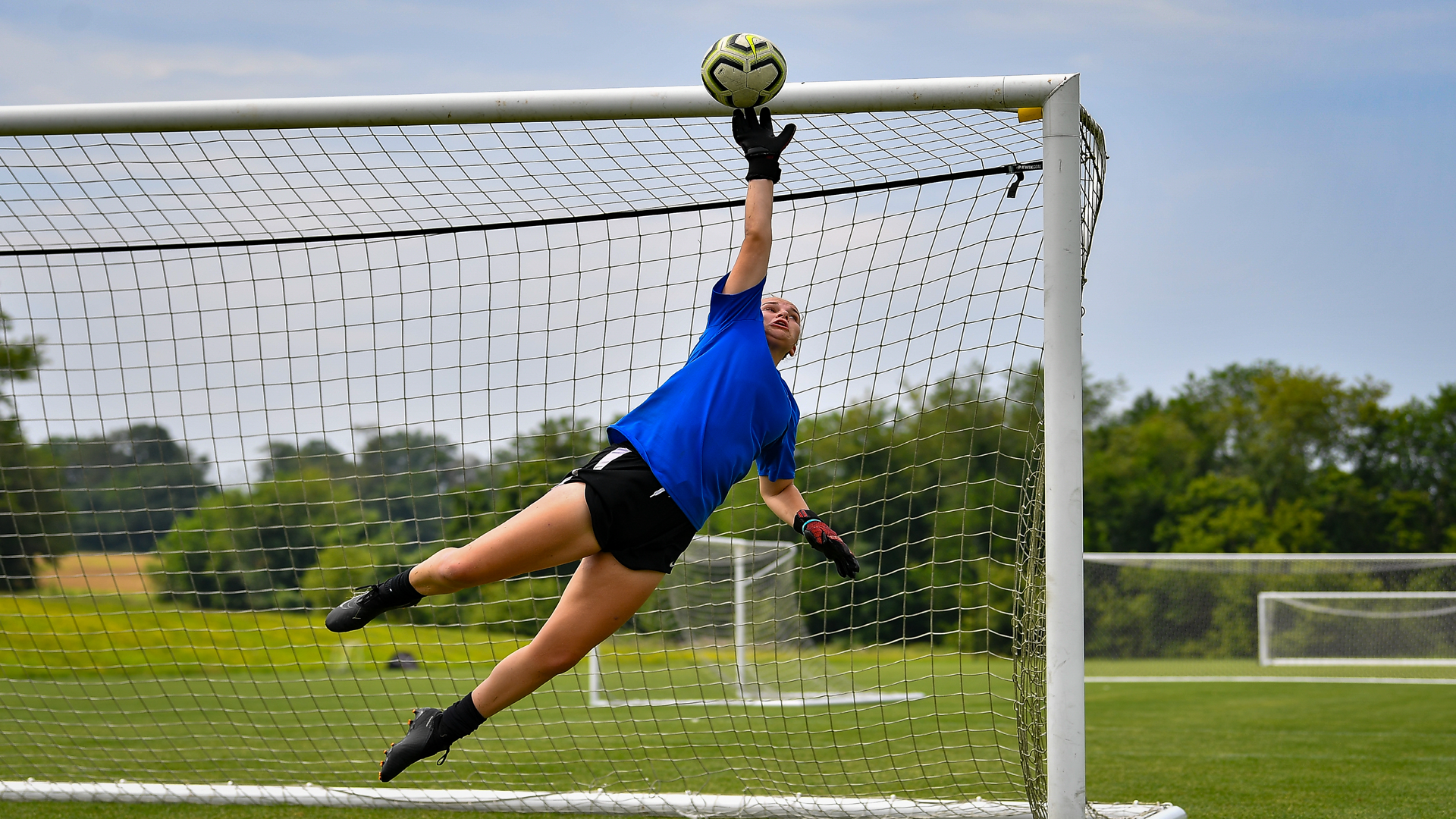 However, NCE Soccer Camps are never short of fun. They bring together players from around the NCE Soccer regions who stay onside in the University Campus at De Sales.
Players eat together with three meals provided a day and enjoy recreational time together – whilst always being policed by NCE Soccer coaches.
"Players have to enjoy themselves or there is no point," Coach Curtis added.
"You can see from some of the brilliant photographs captured by Tracy Valko (see link below) who attended both camps that the players enjoyed themselves.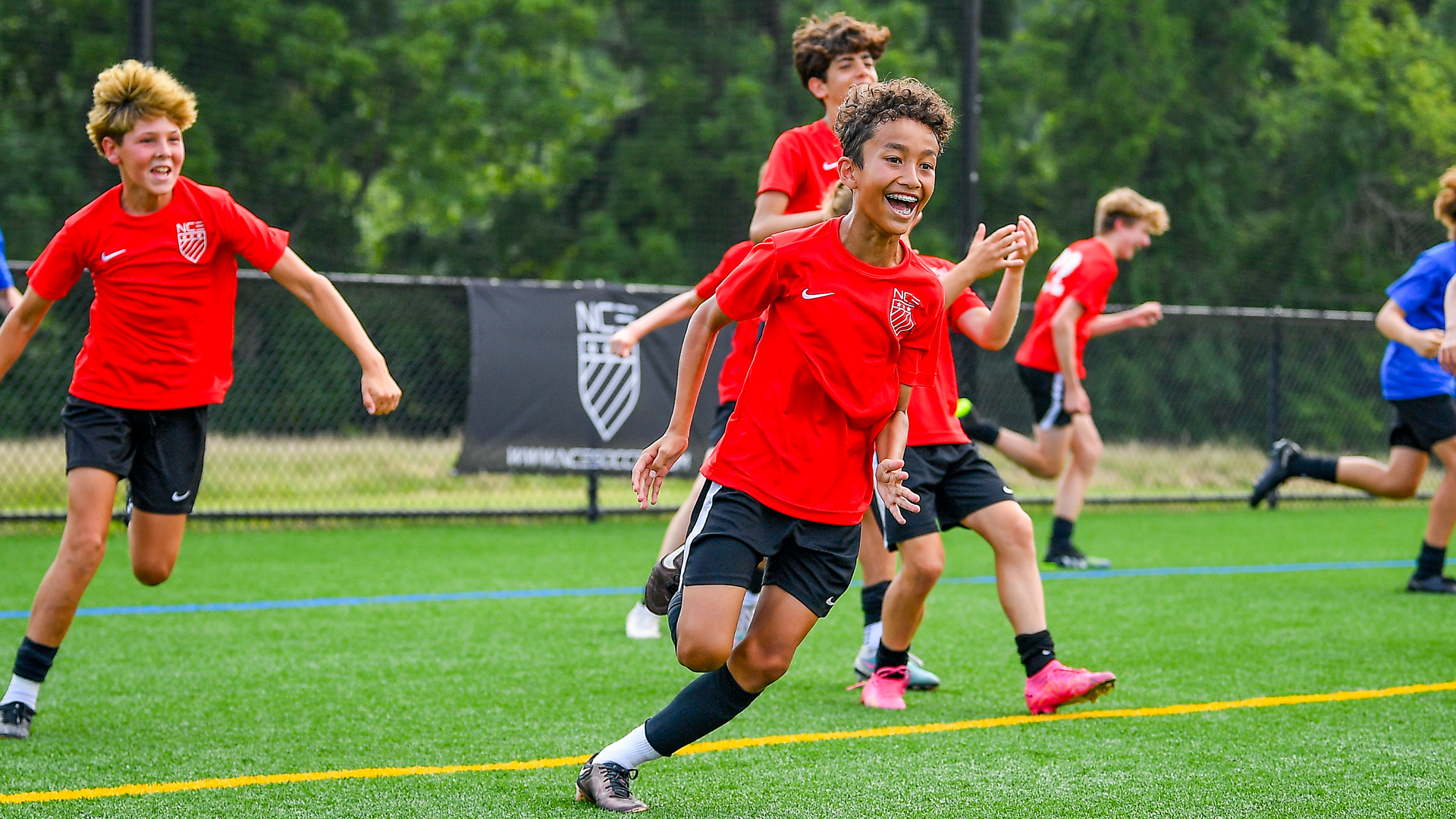 "But we do ensure that happens at the right time and we ensure they live their life on Campus as a professional team would and that means we take the business of football seriously.
"We eat right, we sleep right, we live our life as a team and we do the right thing always.
"Safety is key and the environment provided by De Sales is perfect for our Camps and parents are and supporters are welcome to attend at the weekend Showcase tournaments.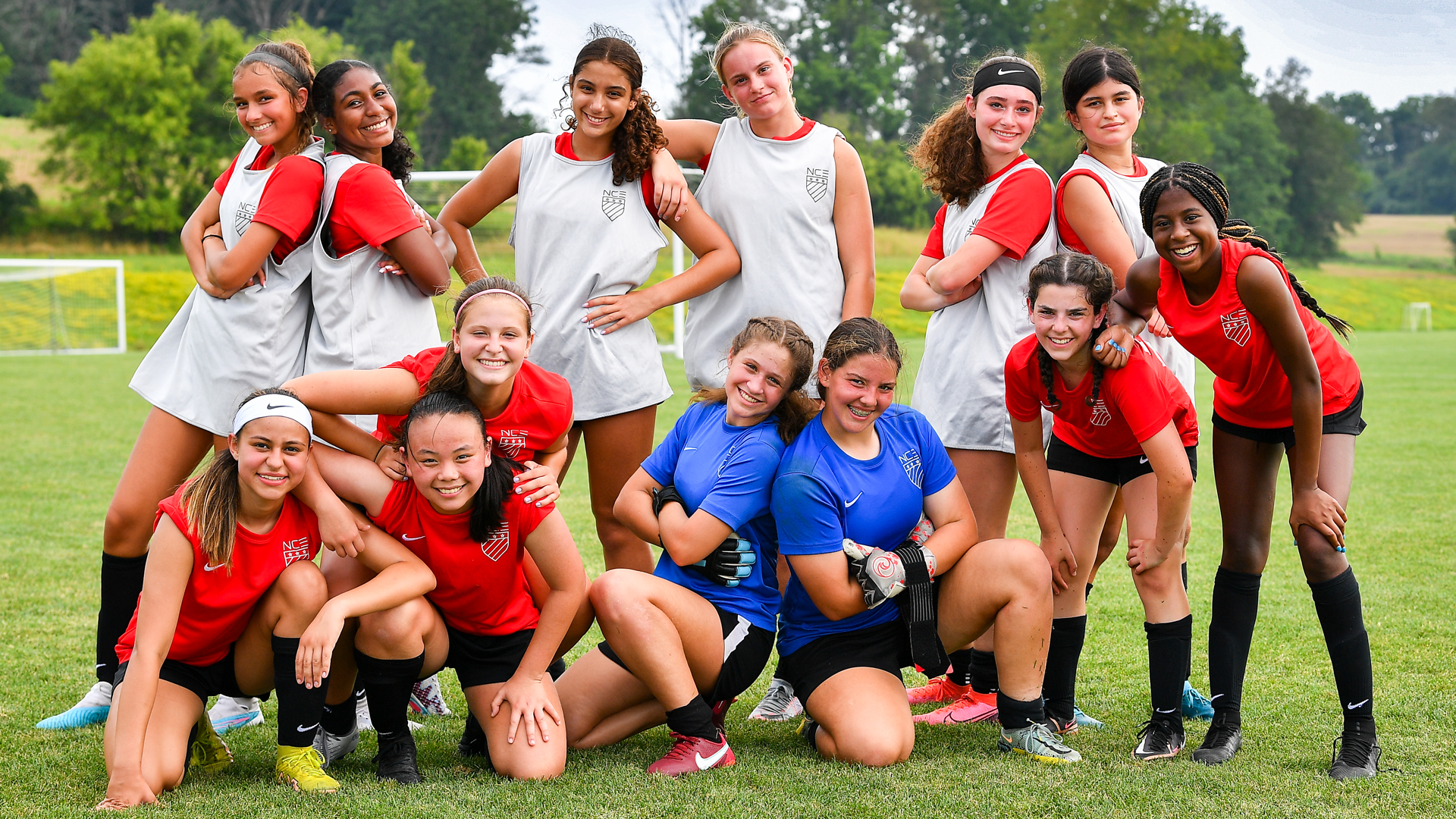 "The Tournaments are becoming hugely popular and our association with external clubs and international teams means we have additional competition to test our players.
"It provides me with immense pride to see the army of players walking across the fields to take training, safe in the knowledge that they are all the among the best players in the age groups.
"Our job is to take their potential and help them to develop it and maximize their opportunity."
* NCE Soccer Residential Camps are held in July and are available for players already accepted into NCE Soccer Programming.
Players must be selected via tryouts which will be held throughout SEPTEMBER at venues across NCE Soccer Regions. To find your nearest venue and apply for a place at tryouts click this 
View Gallery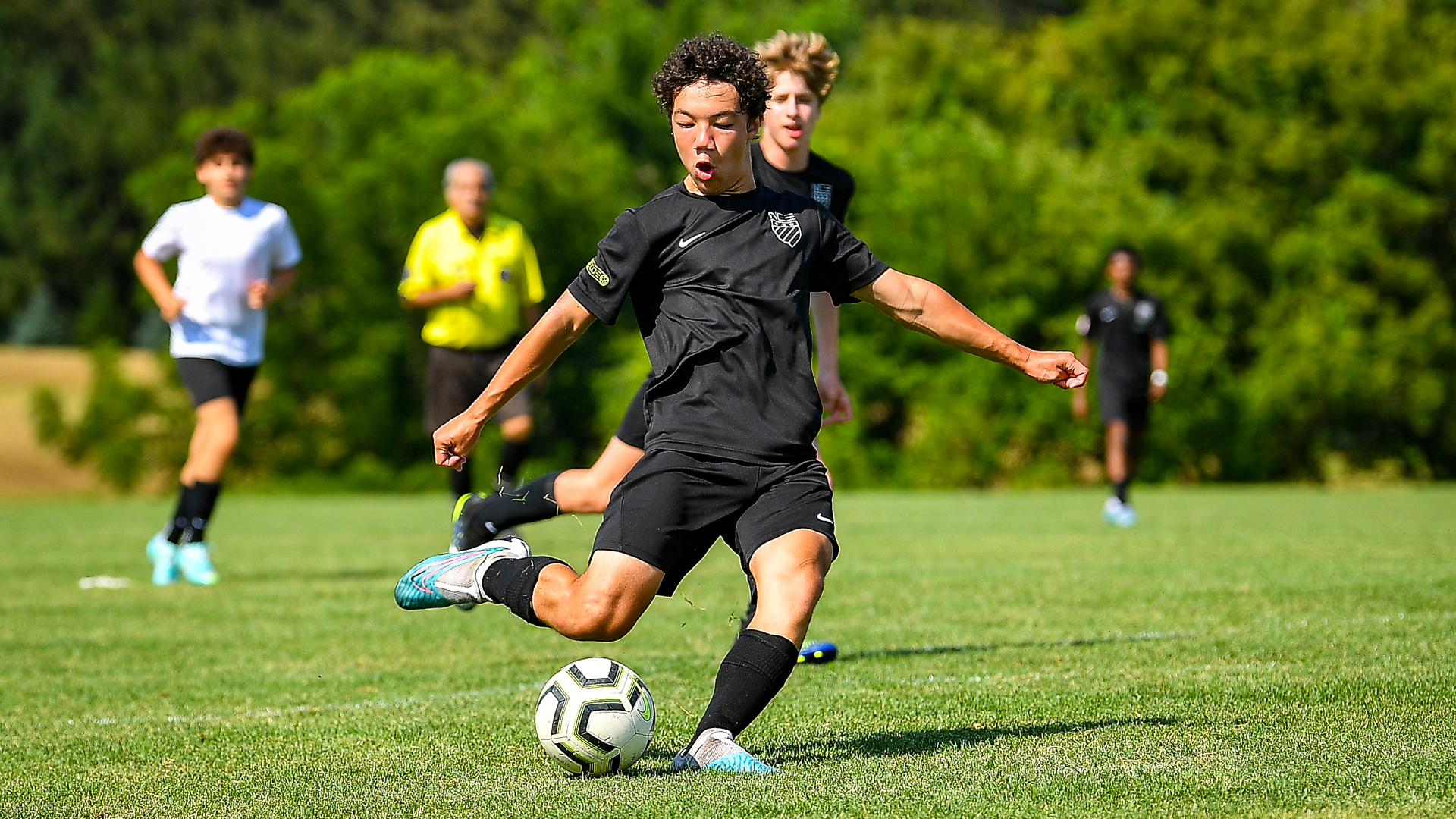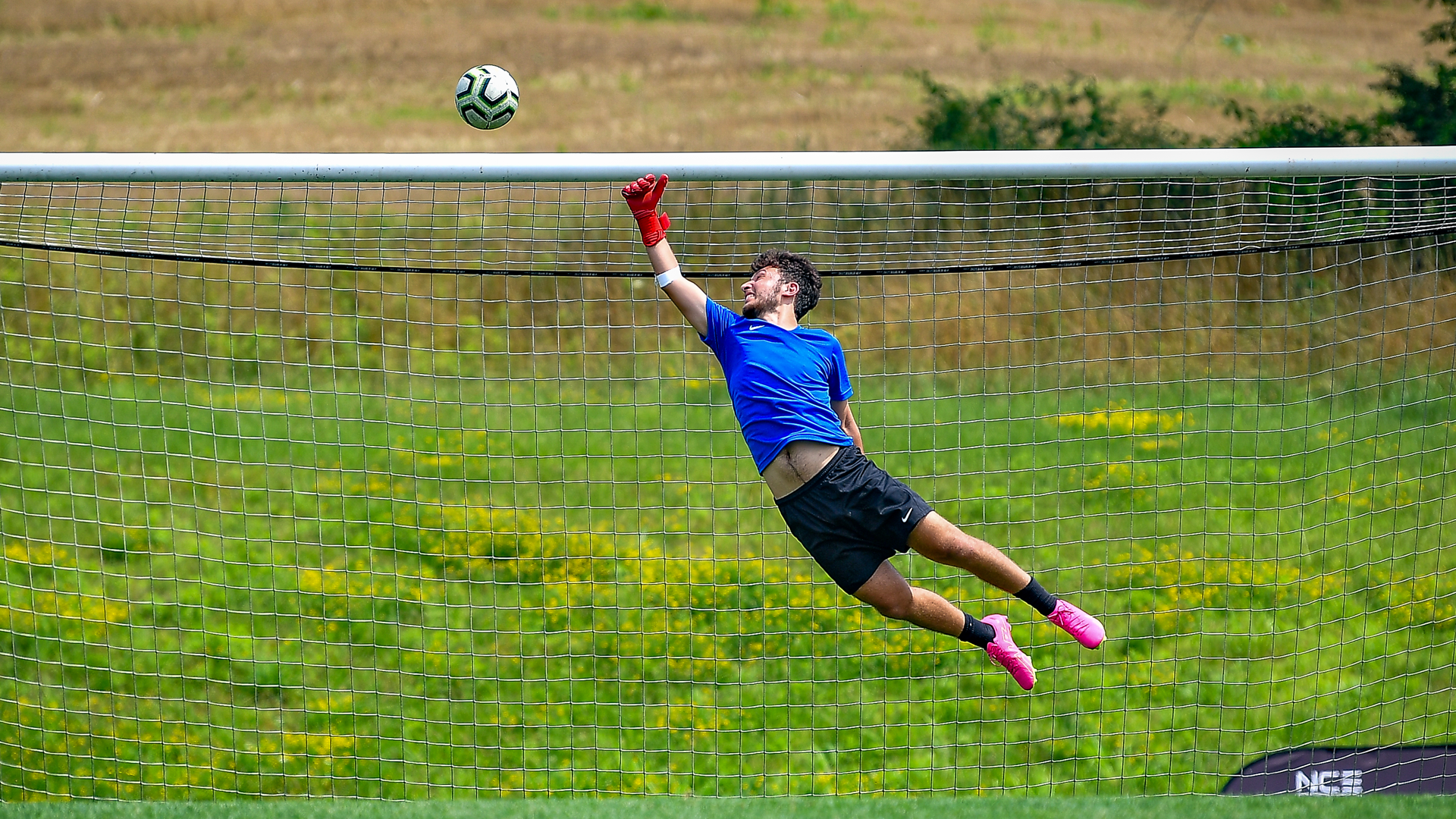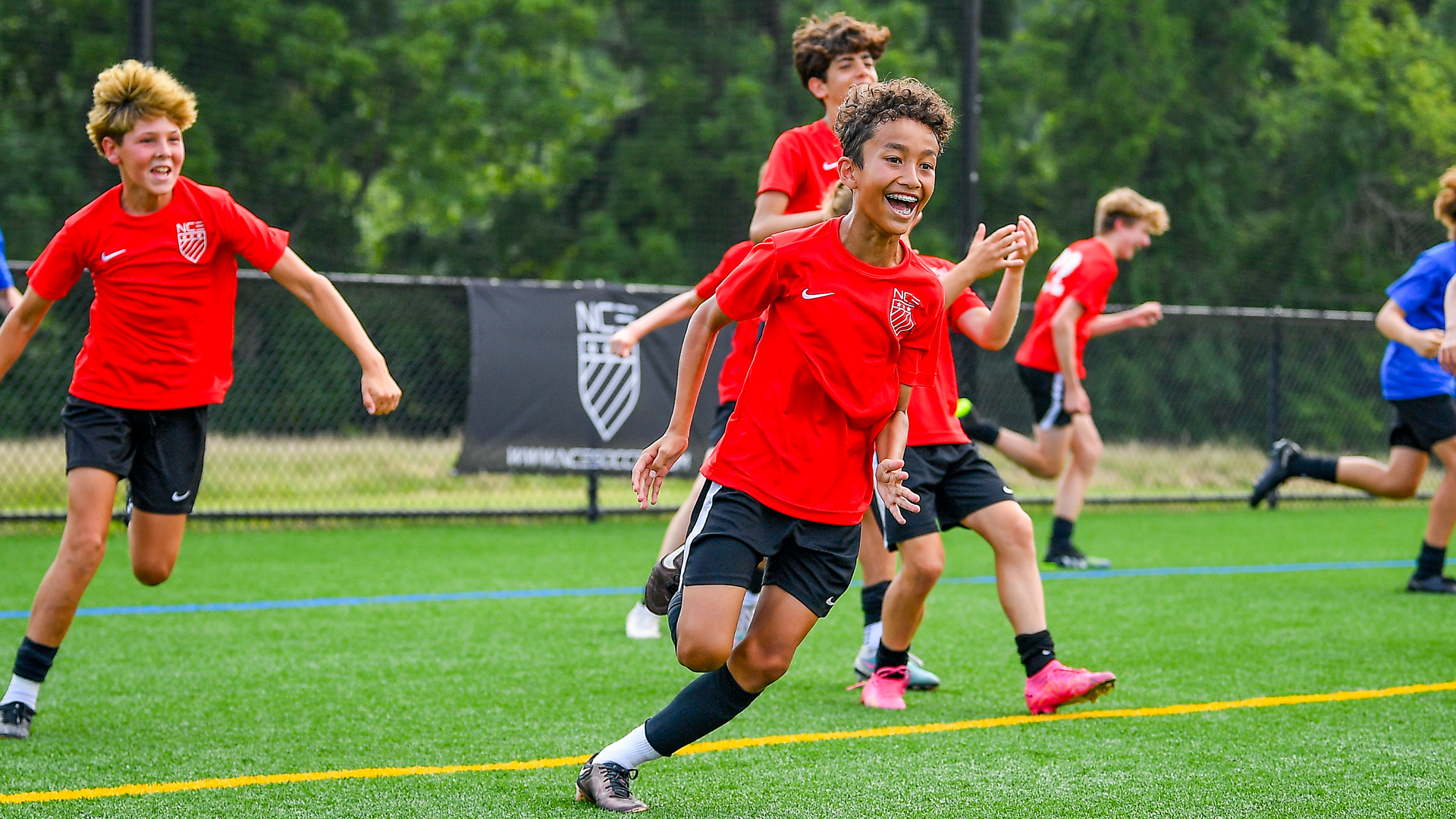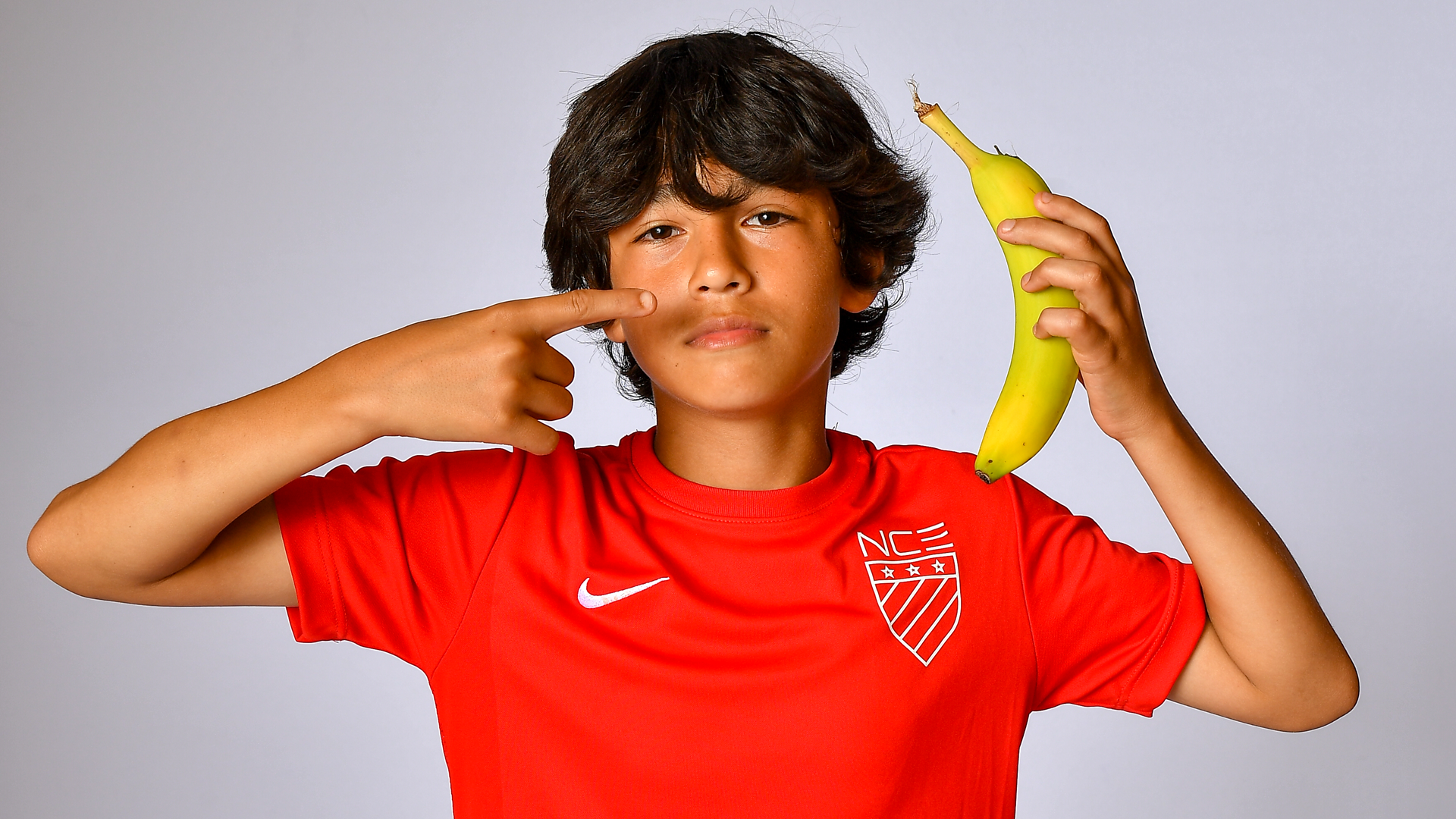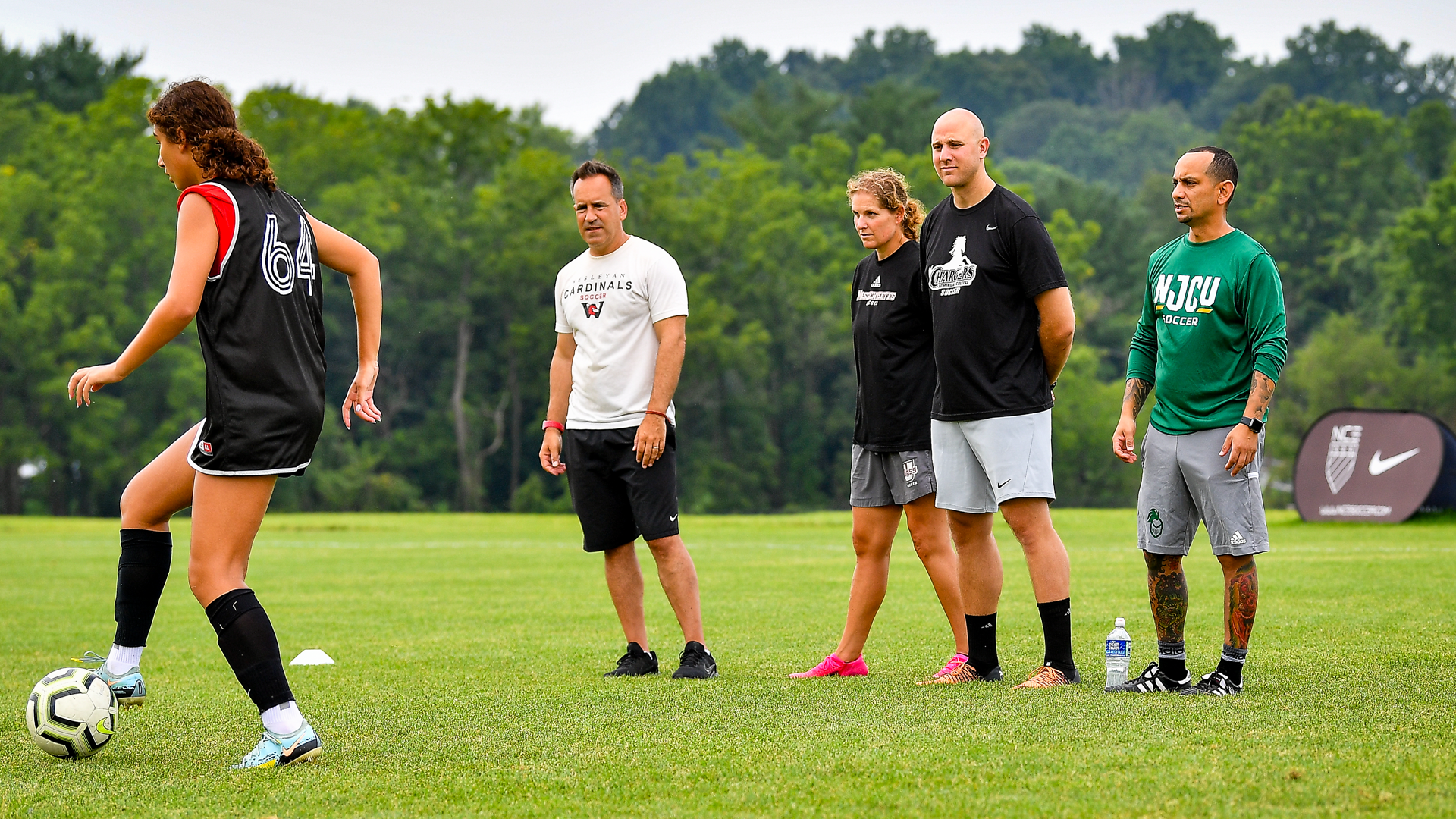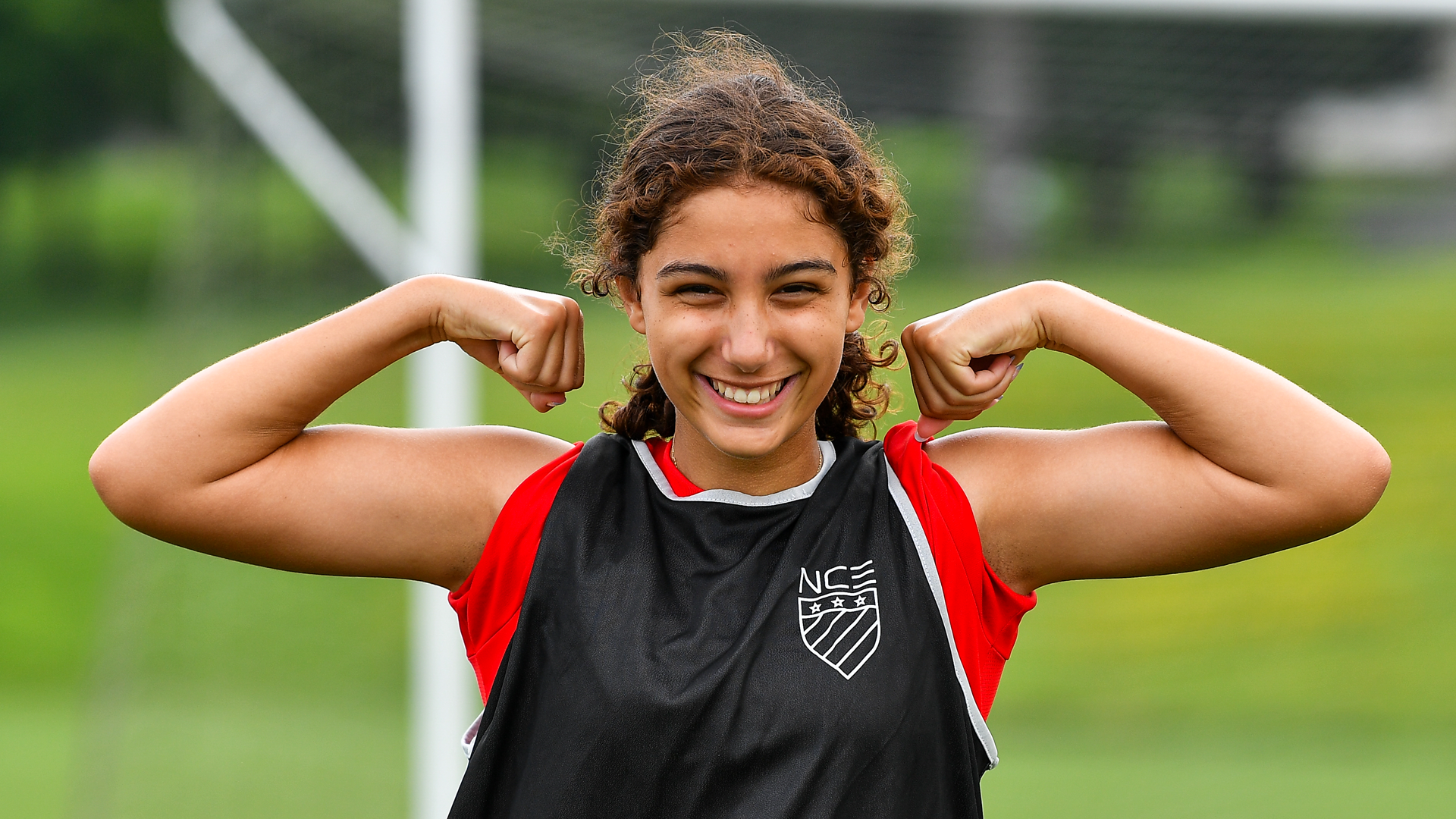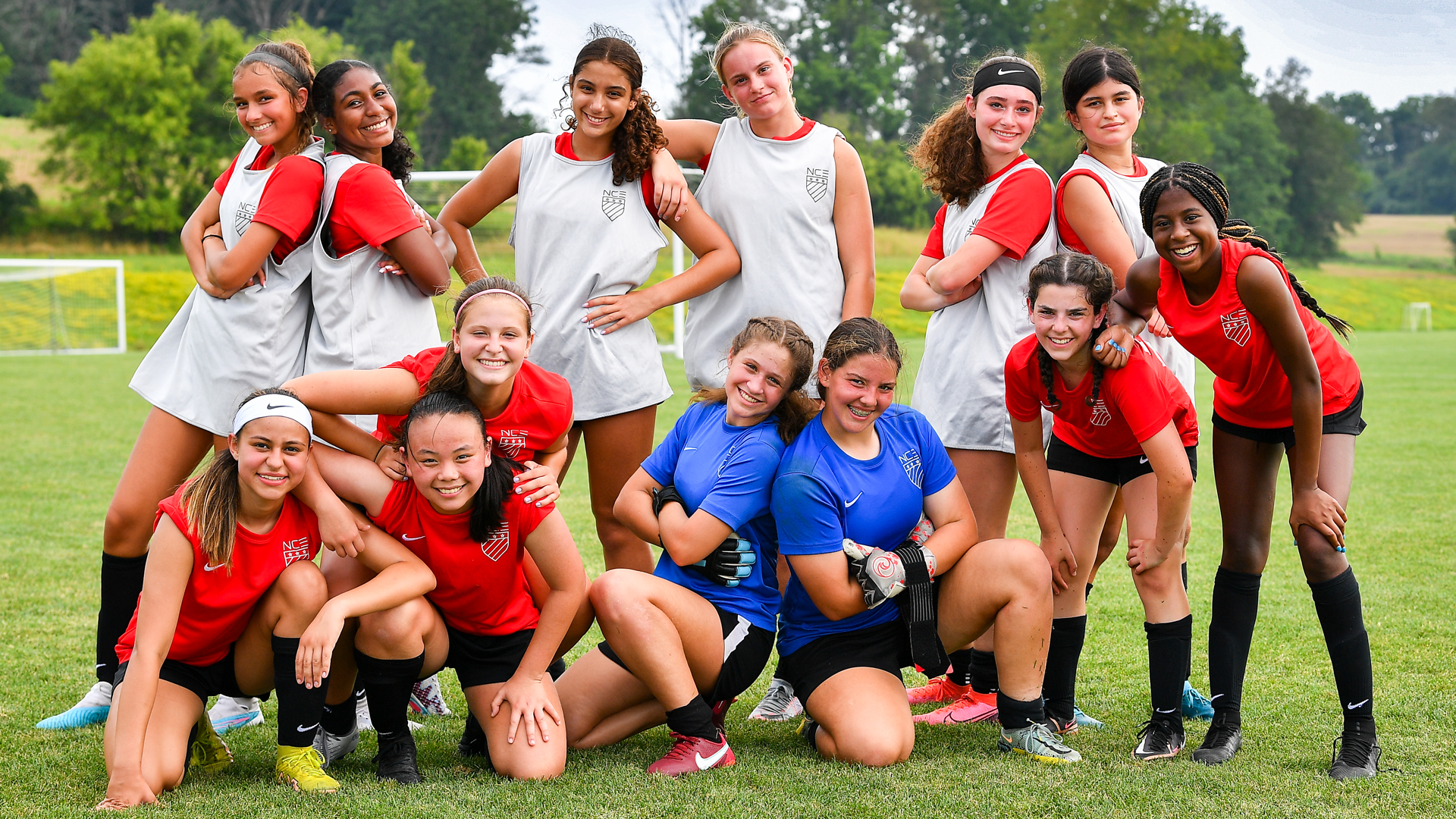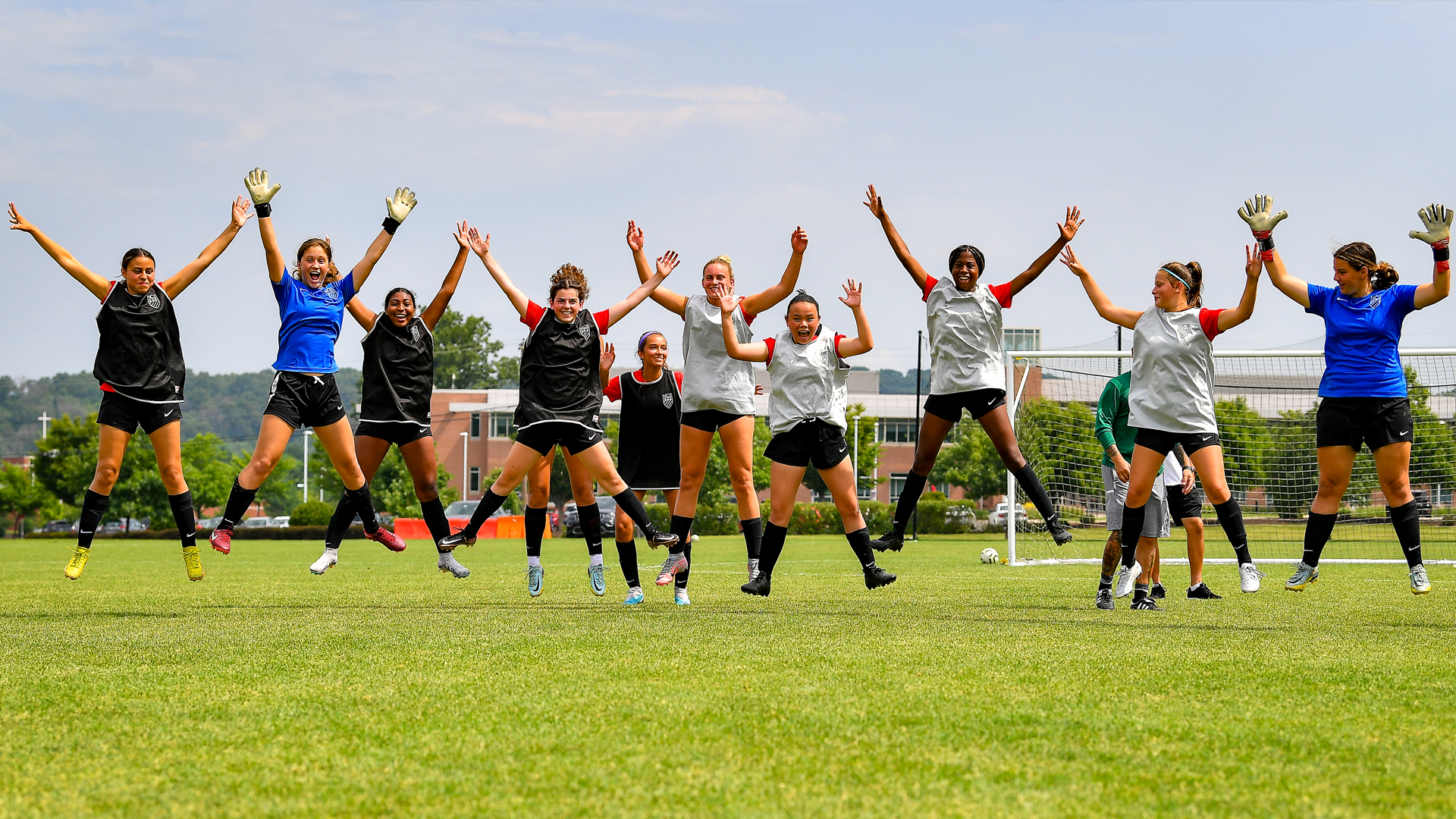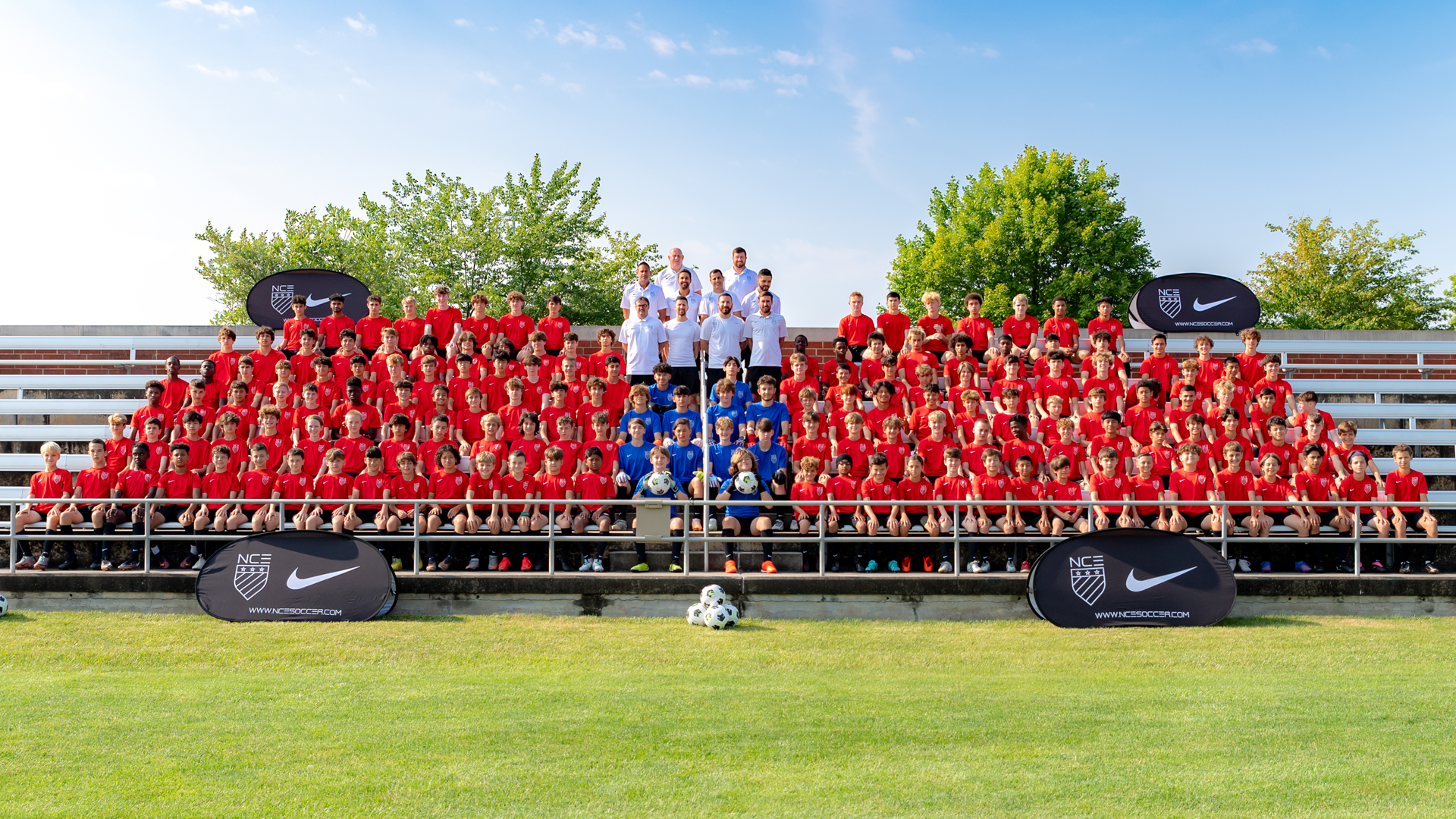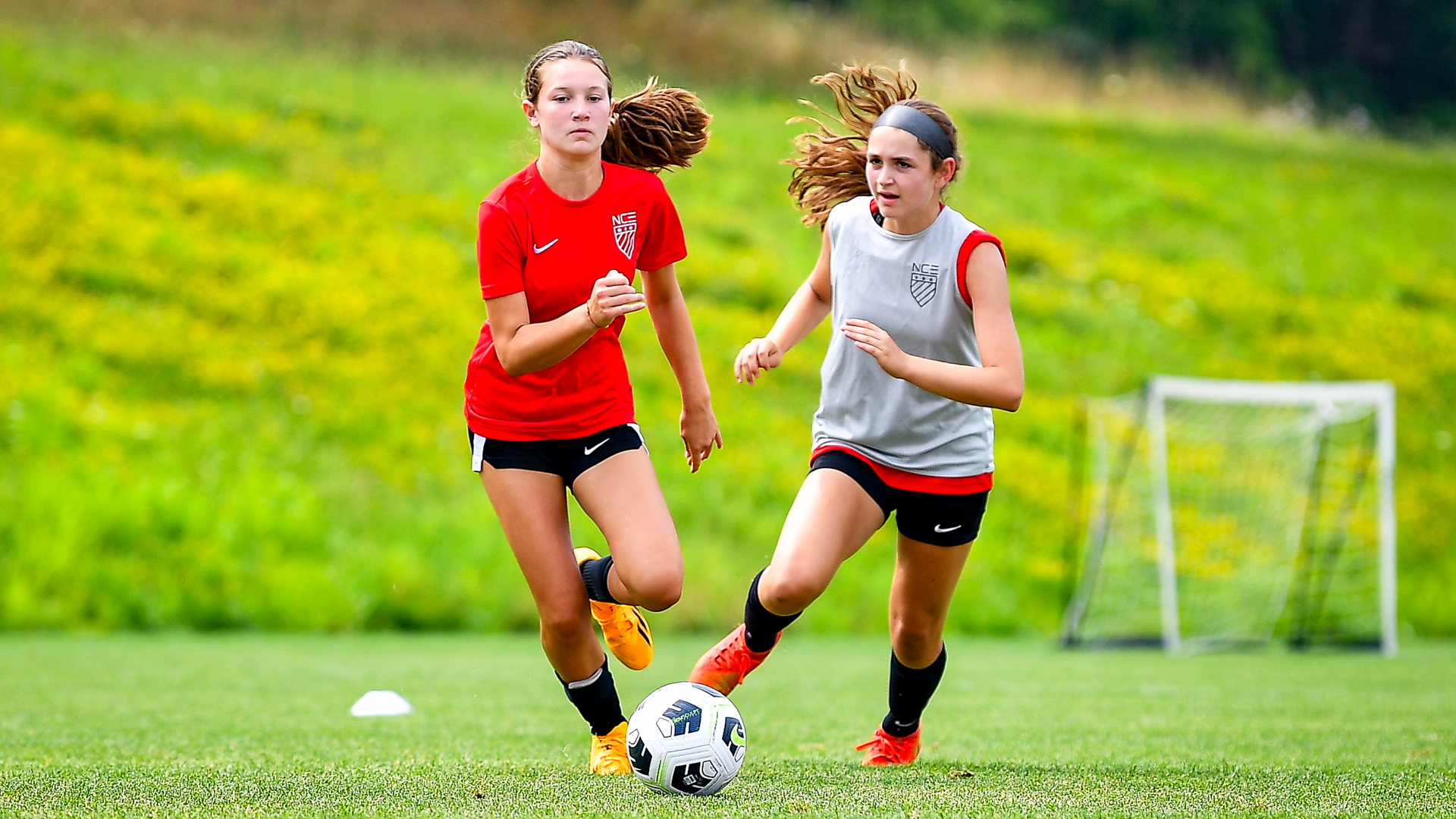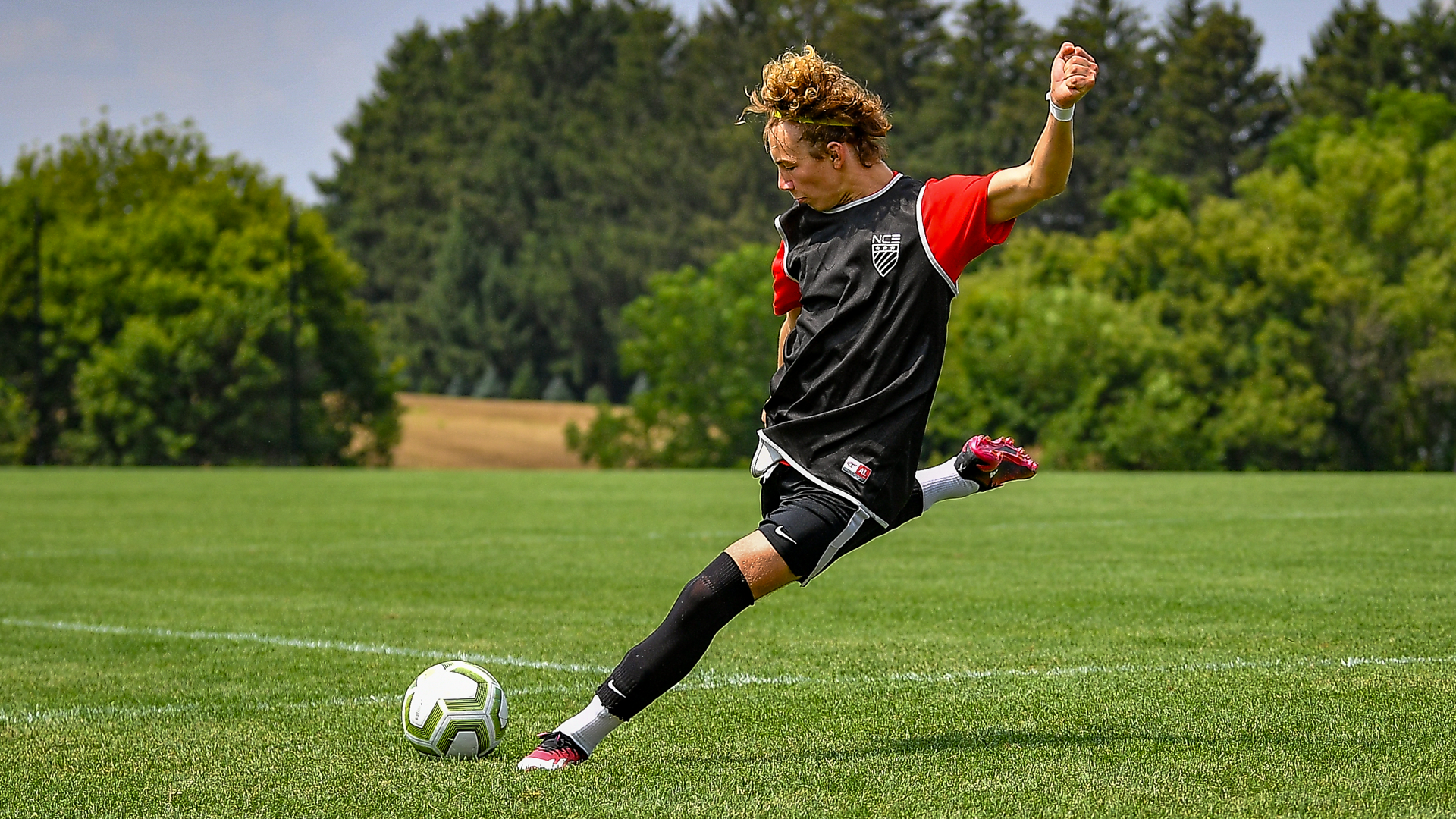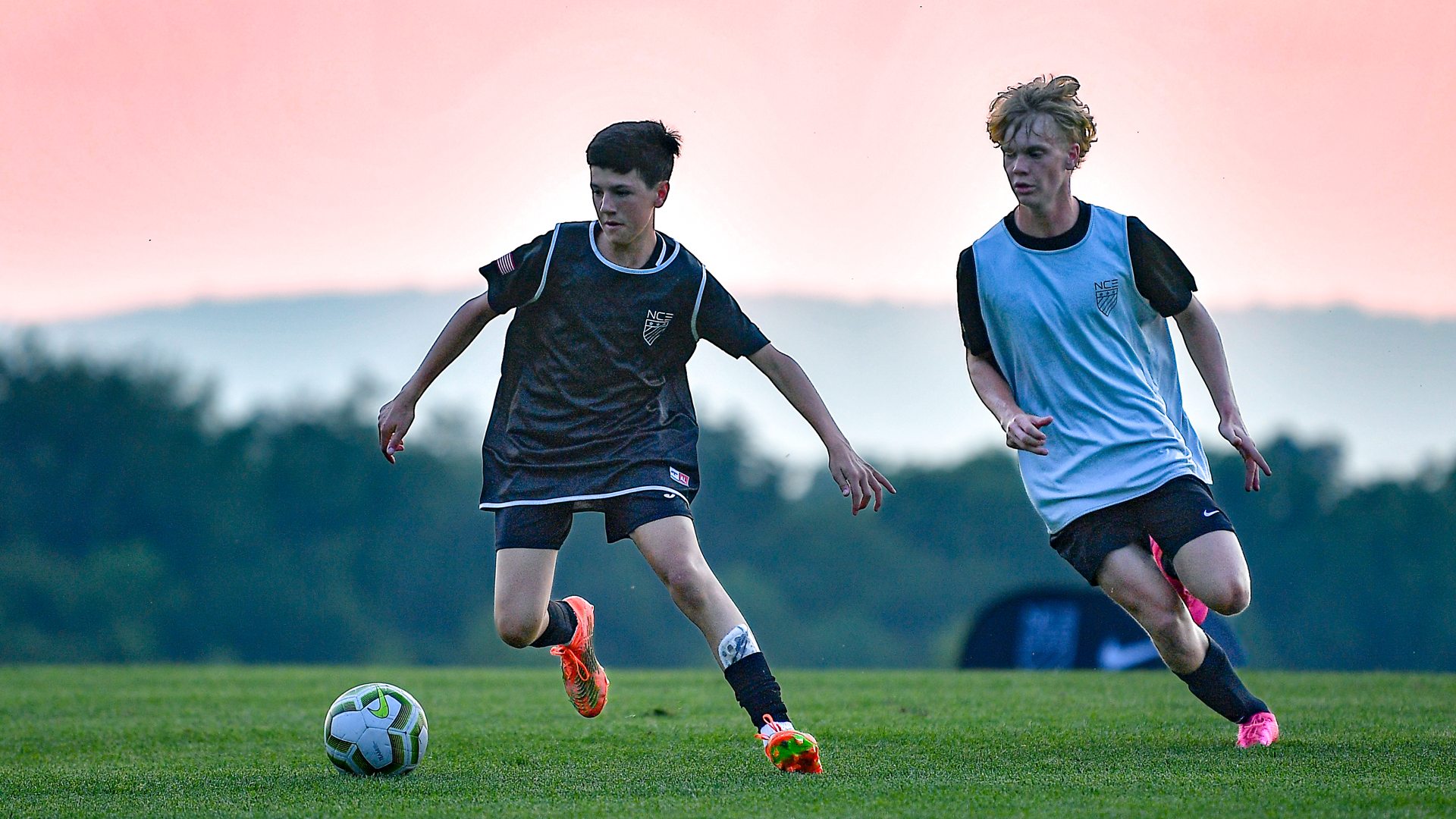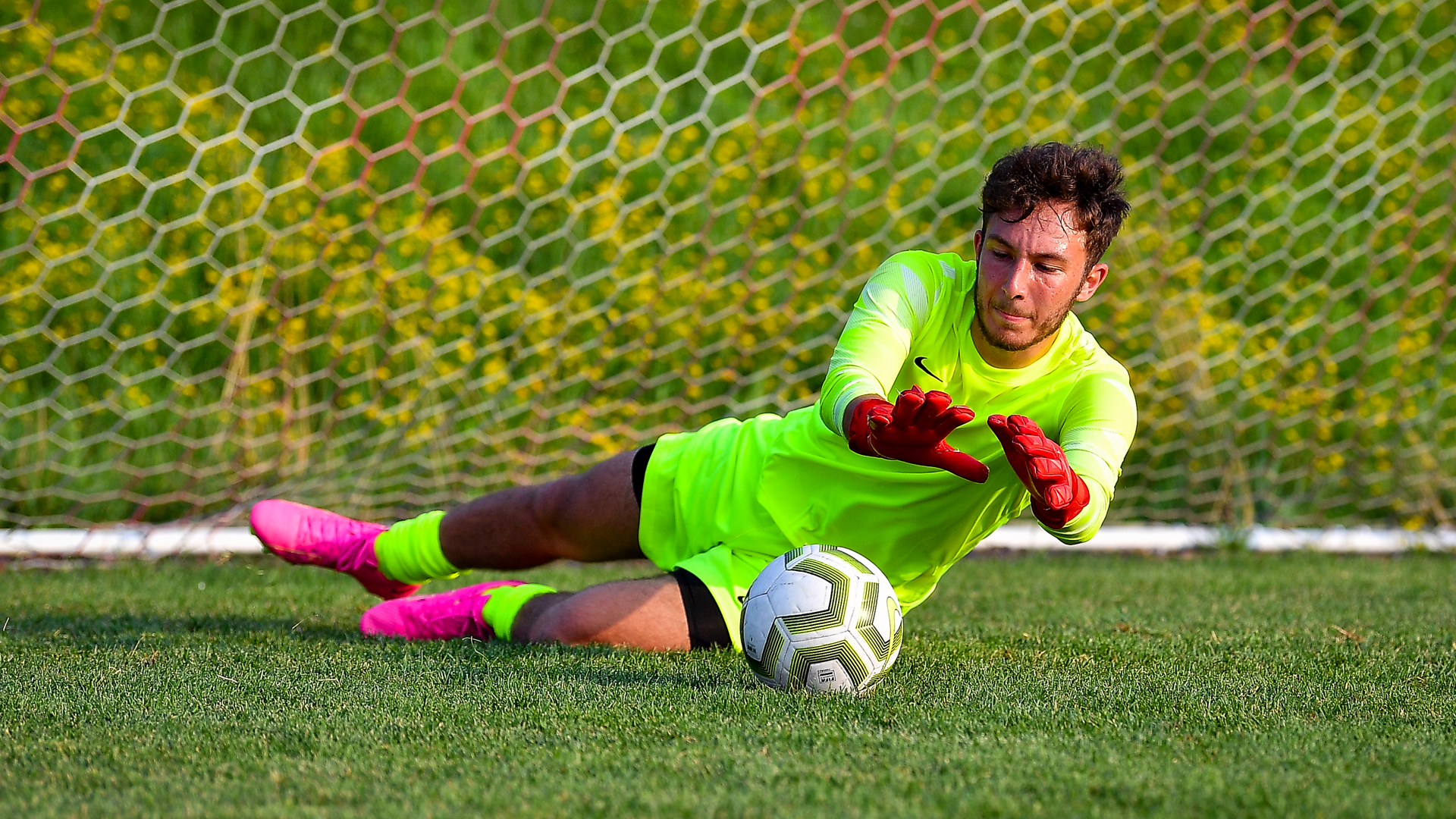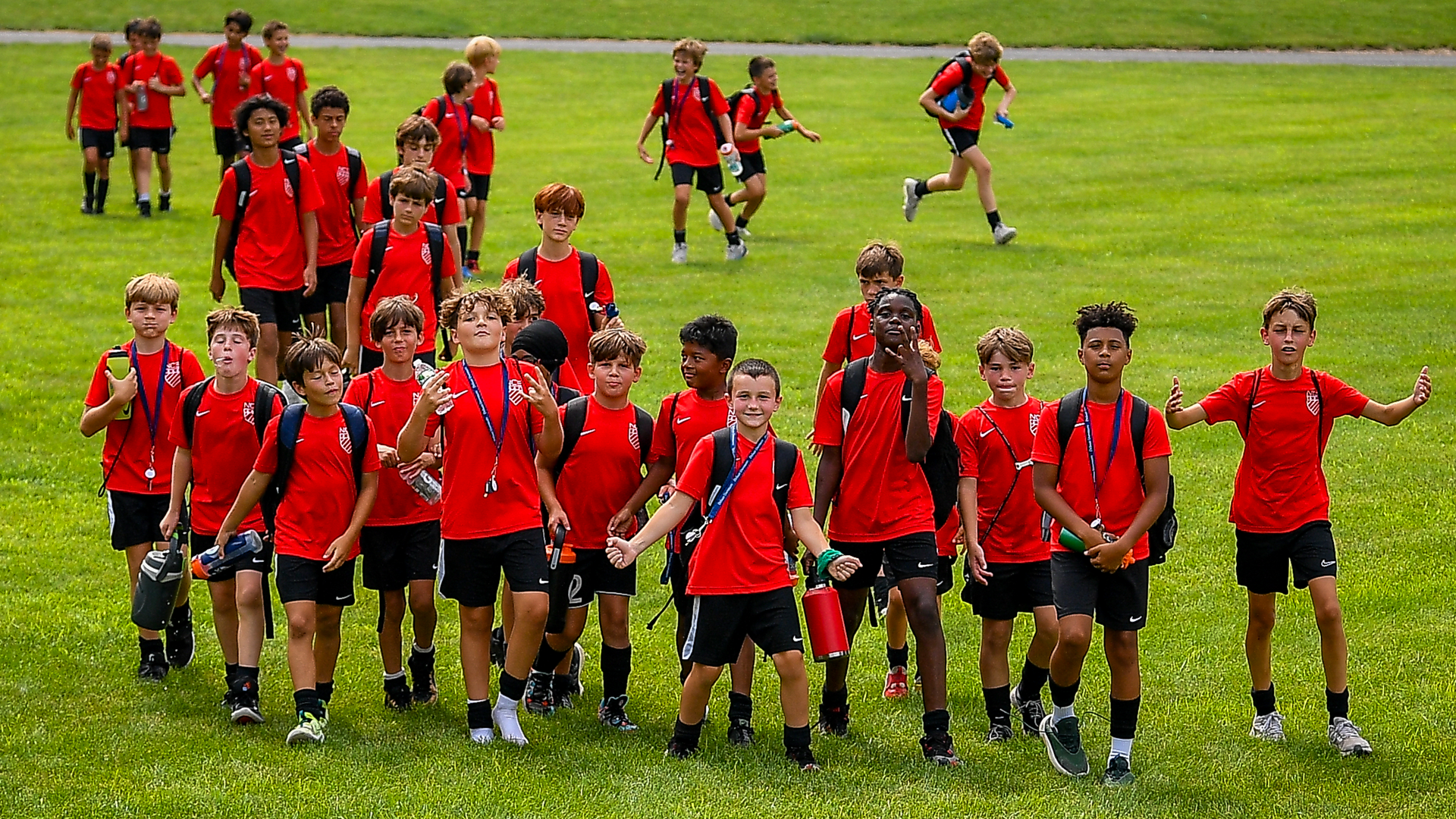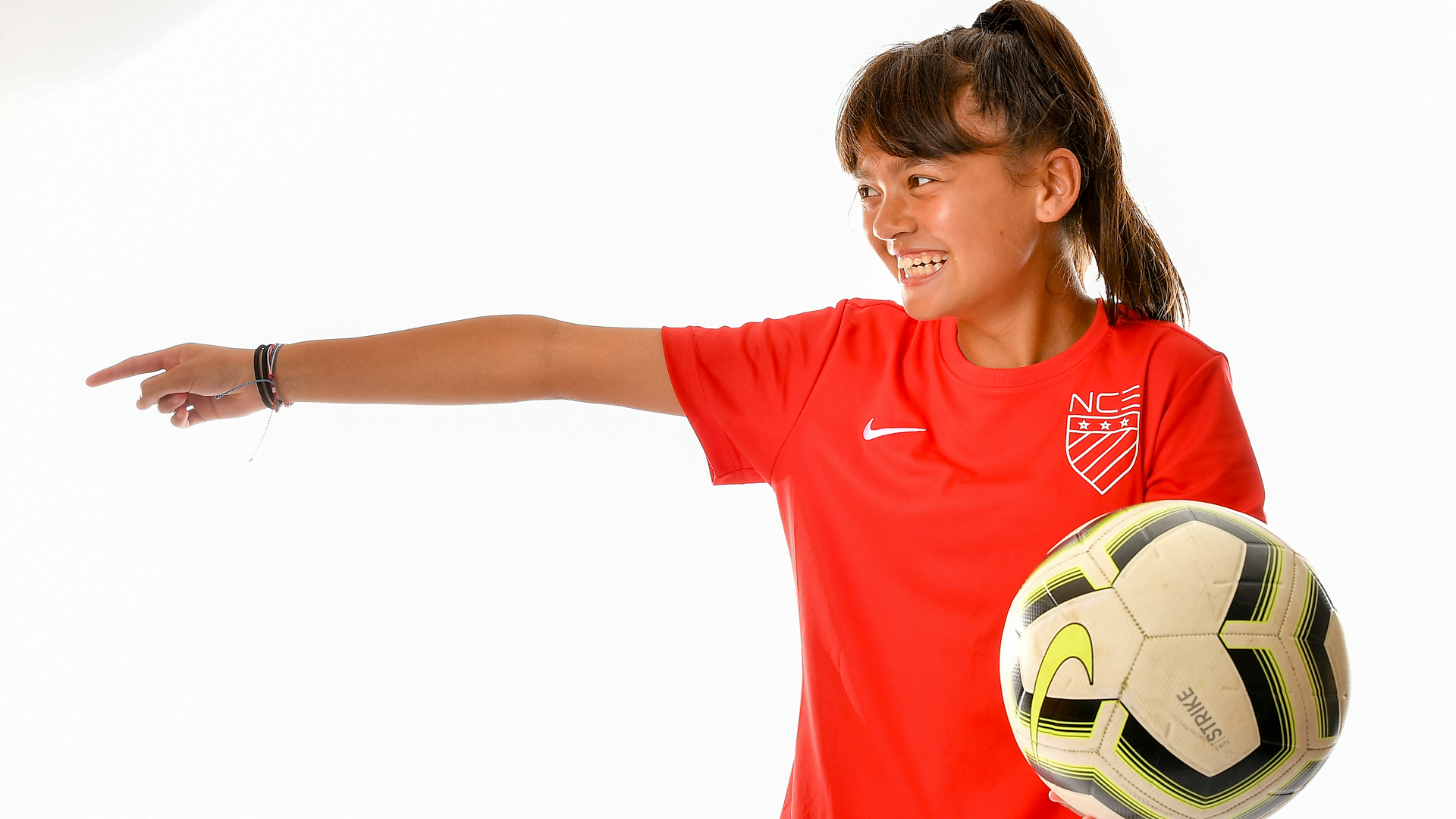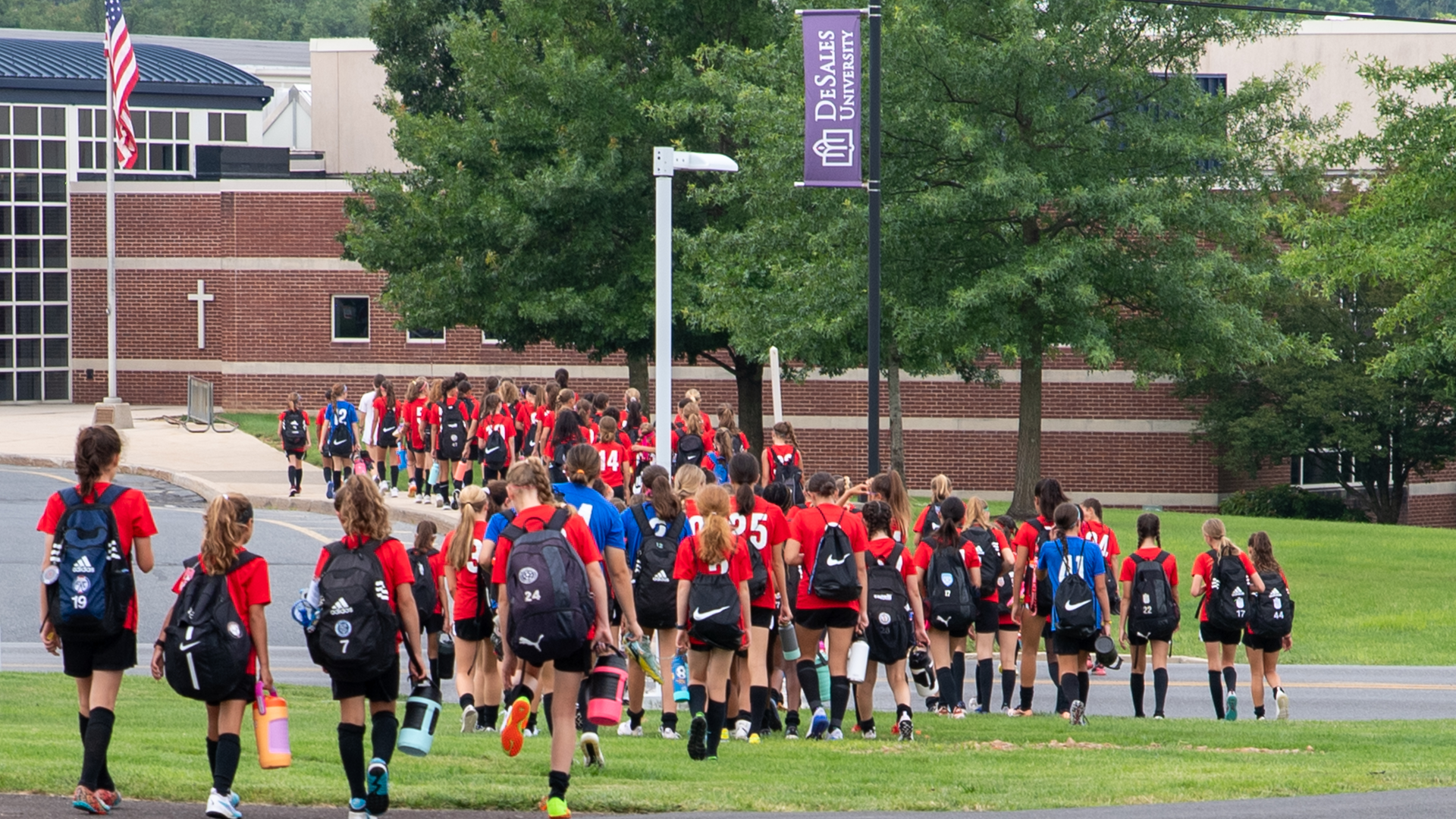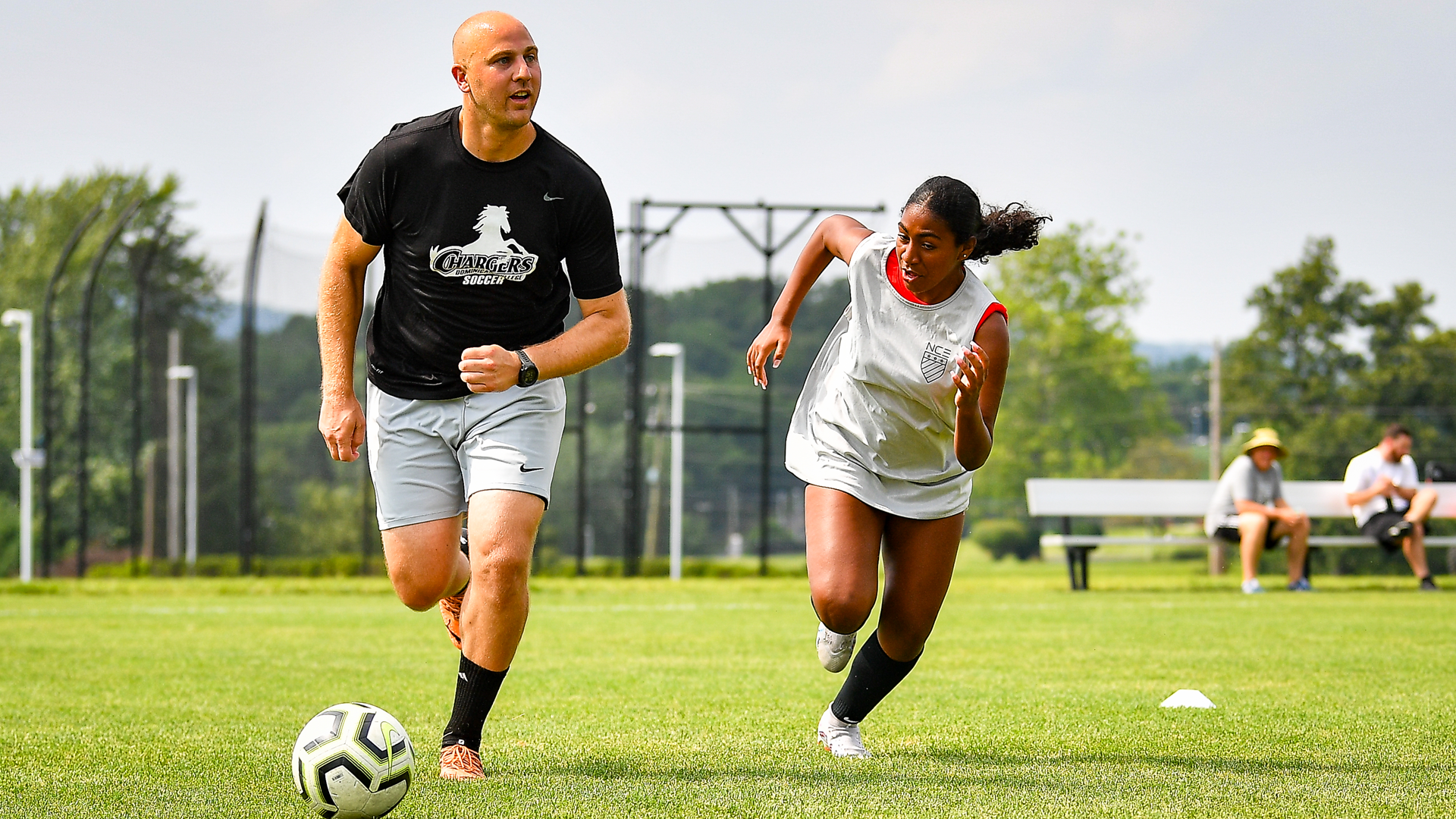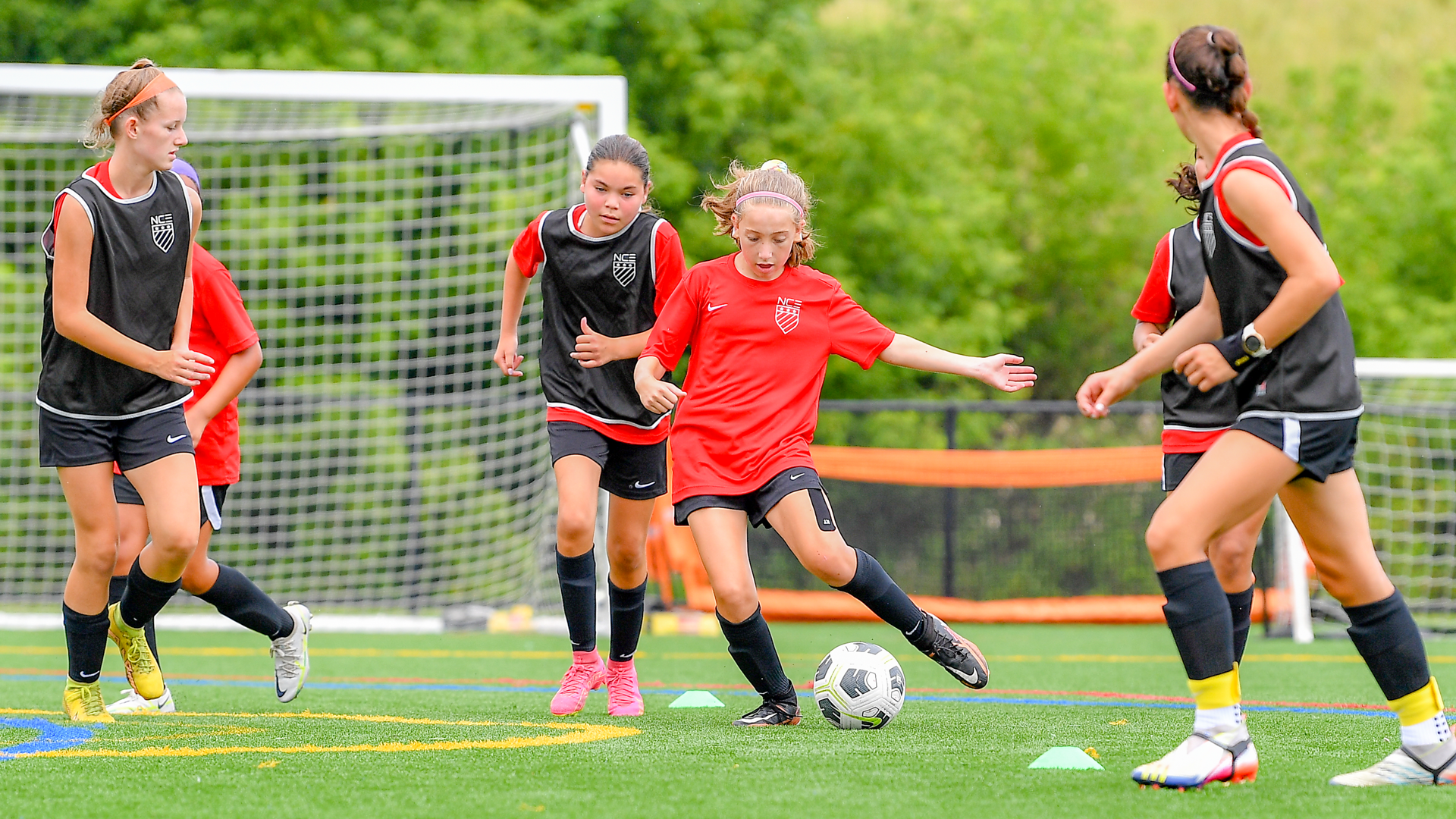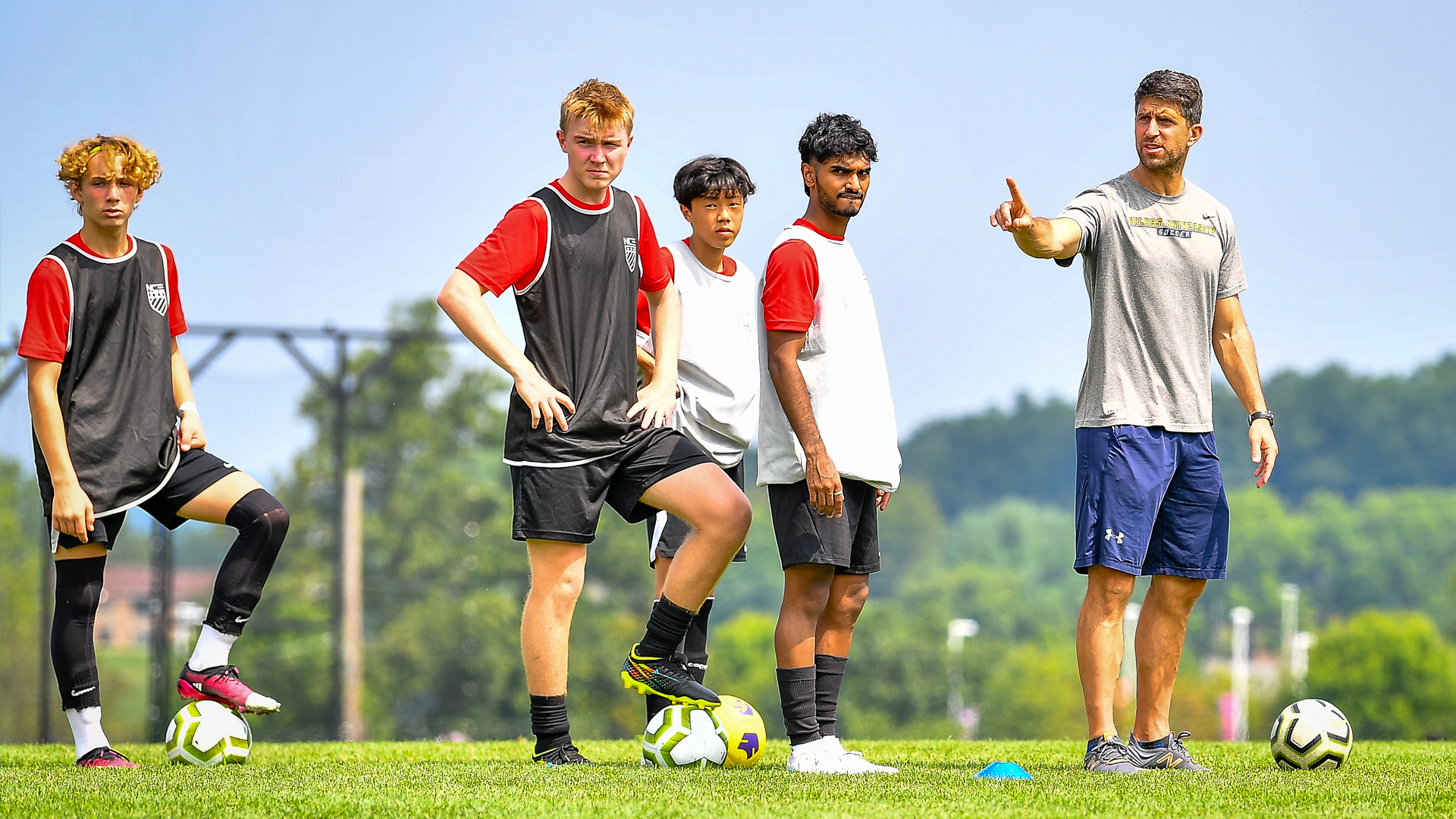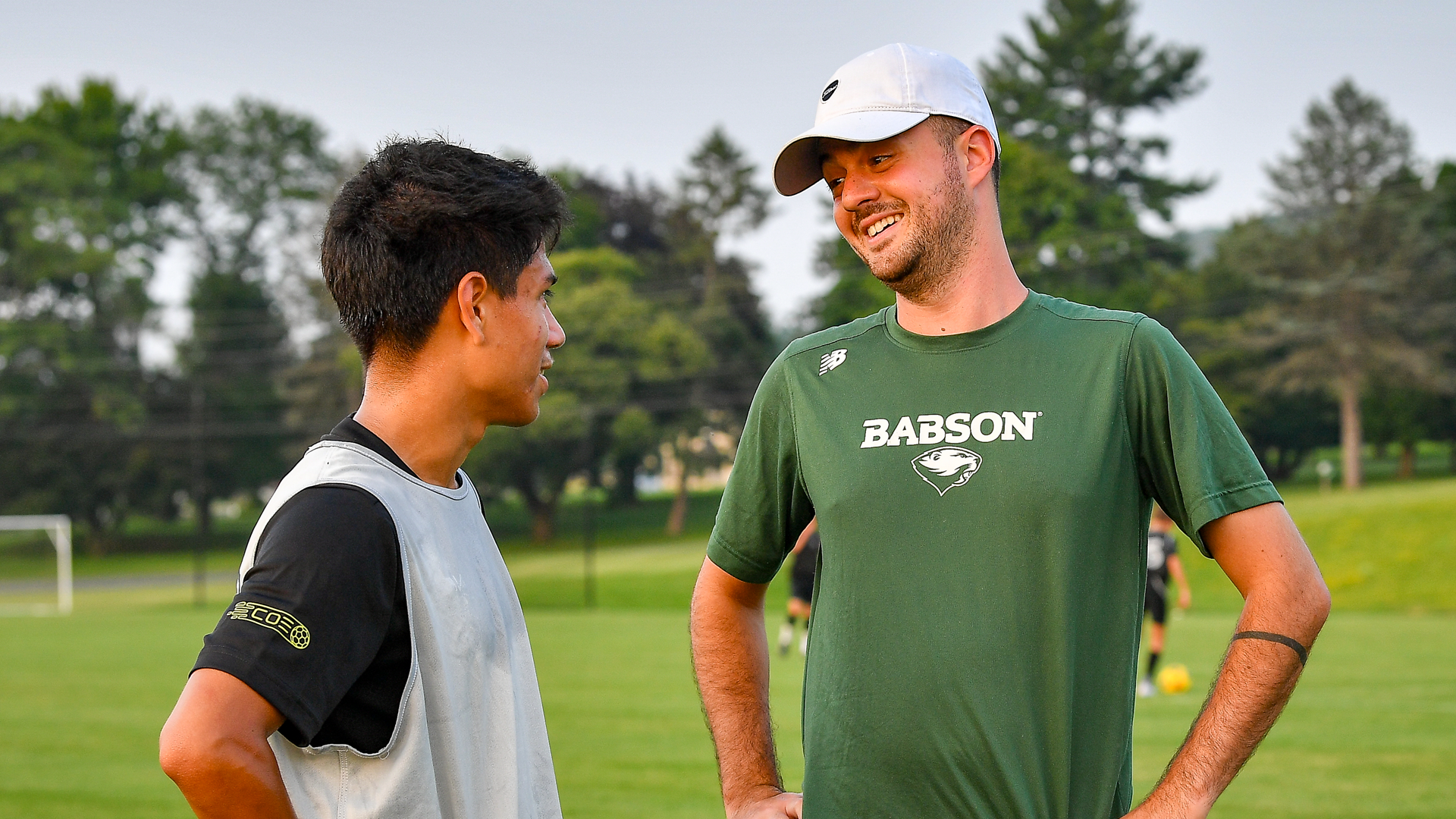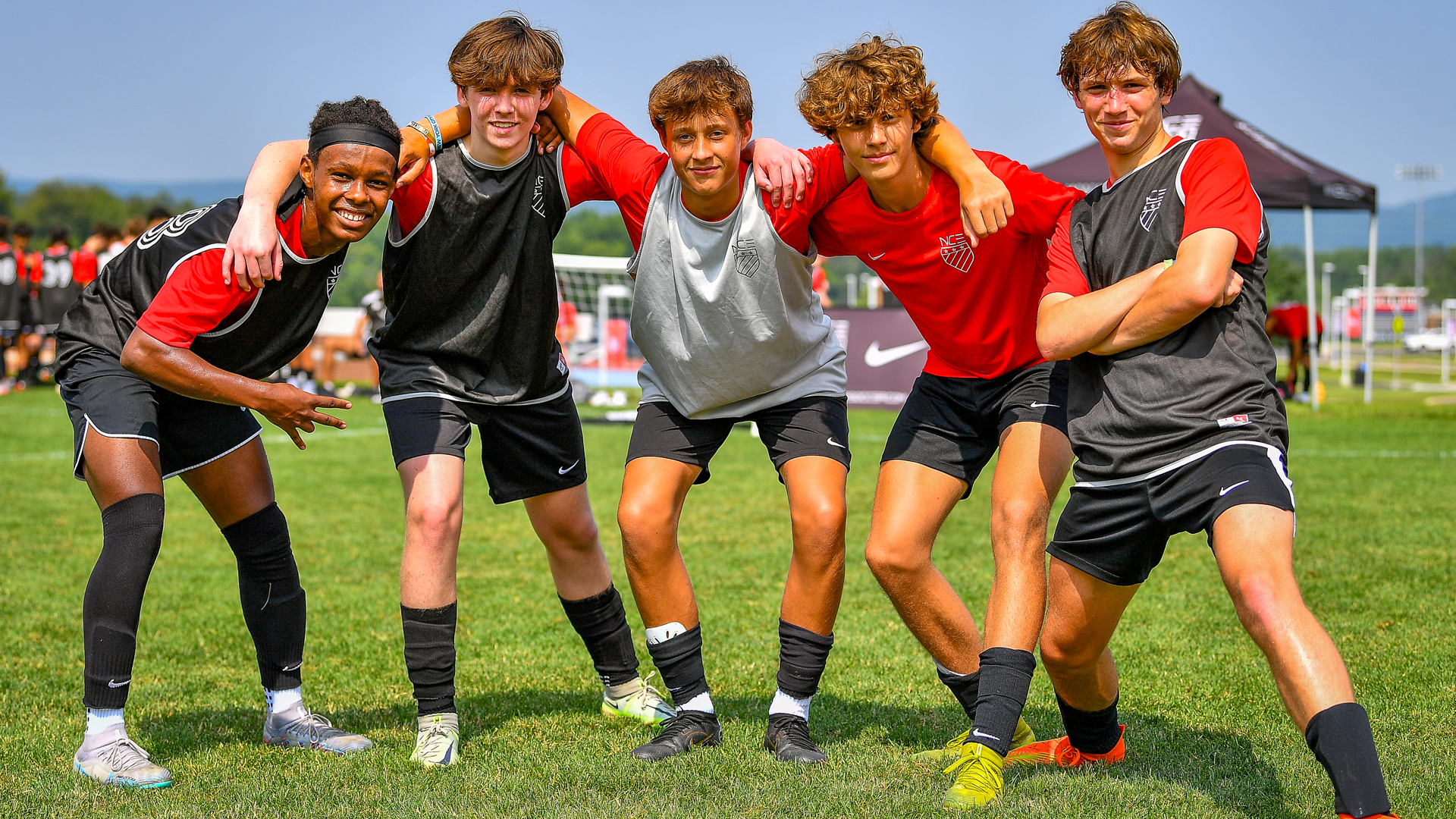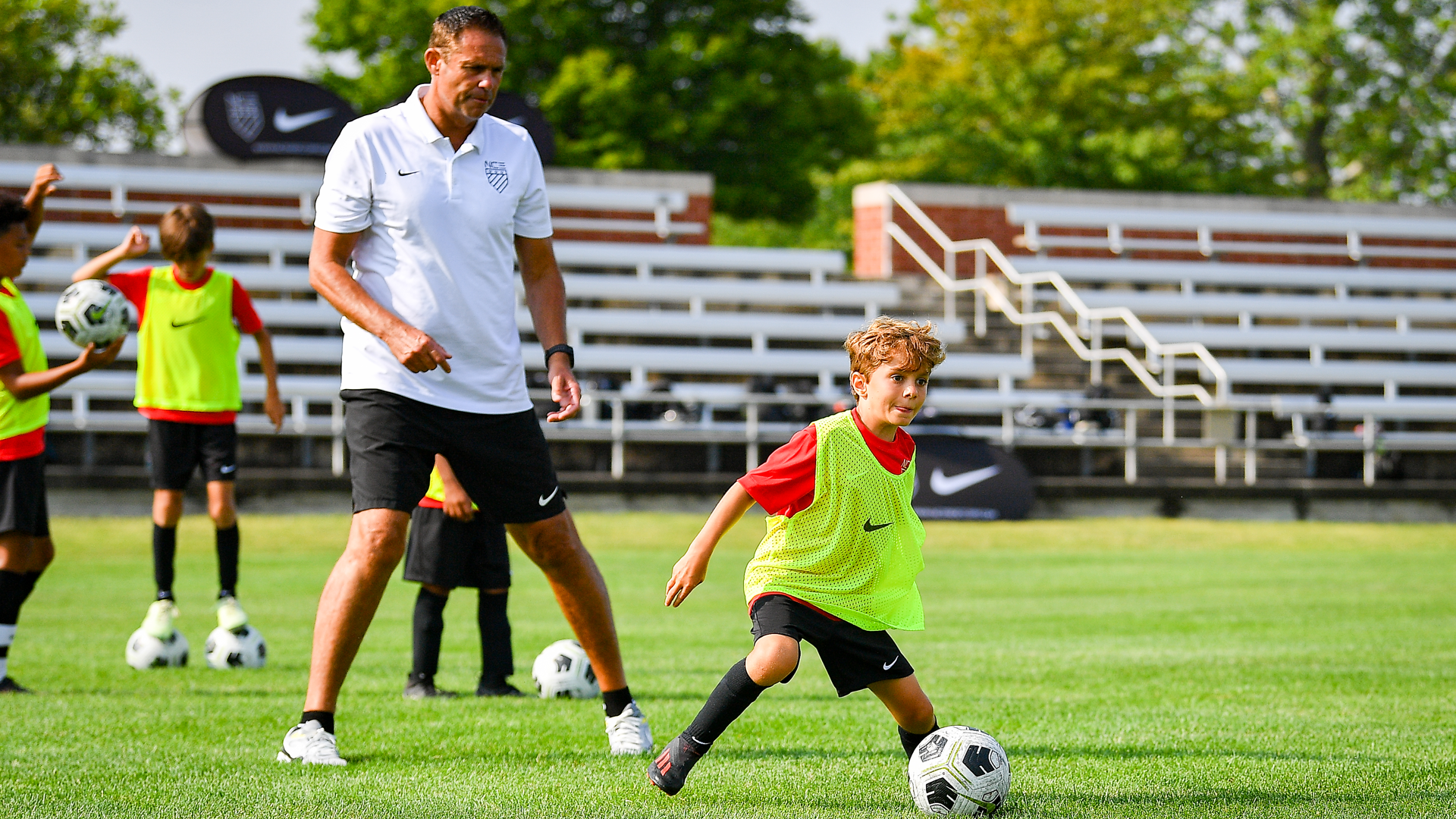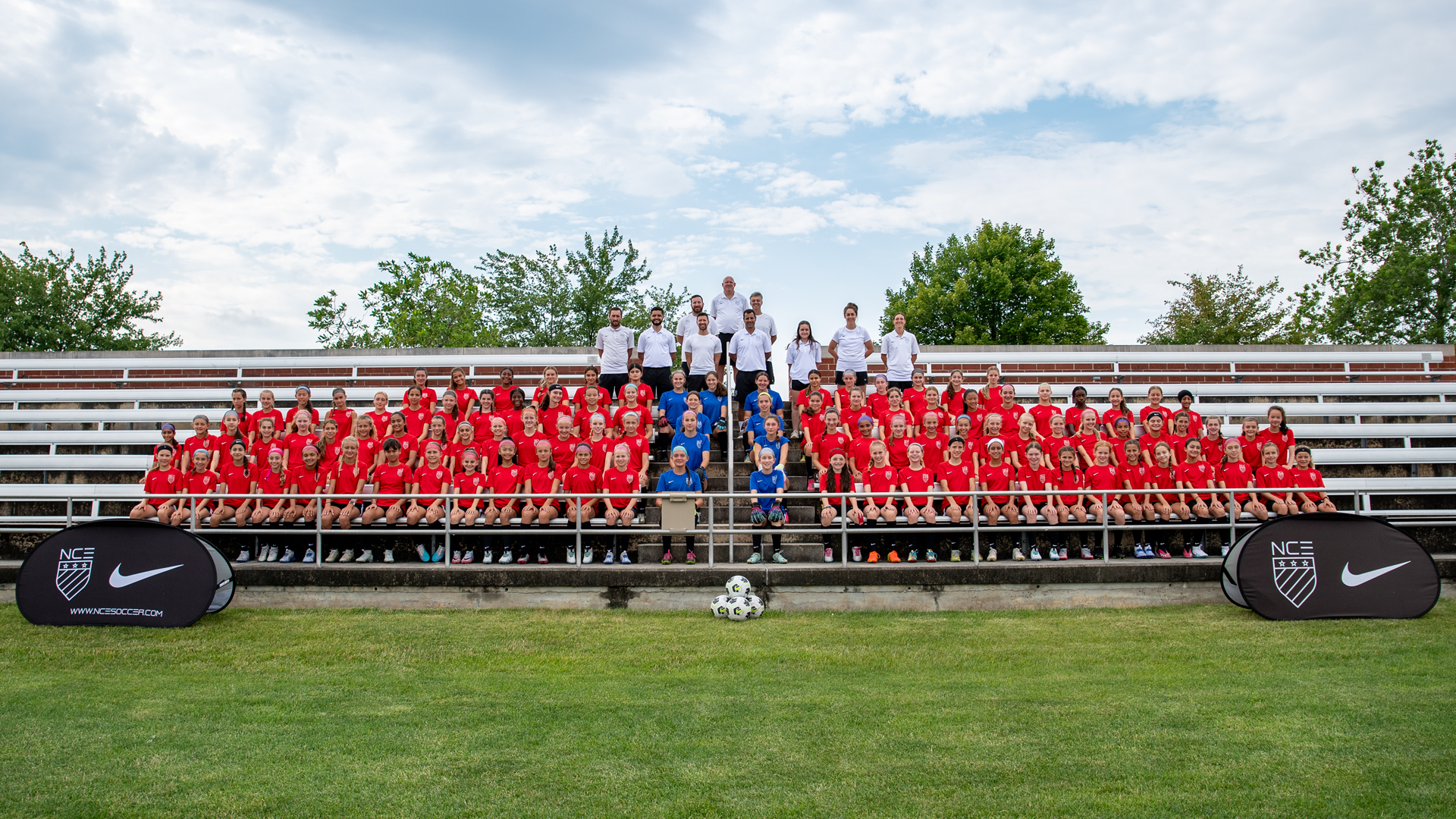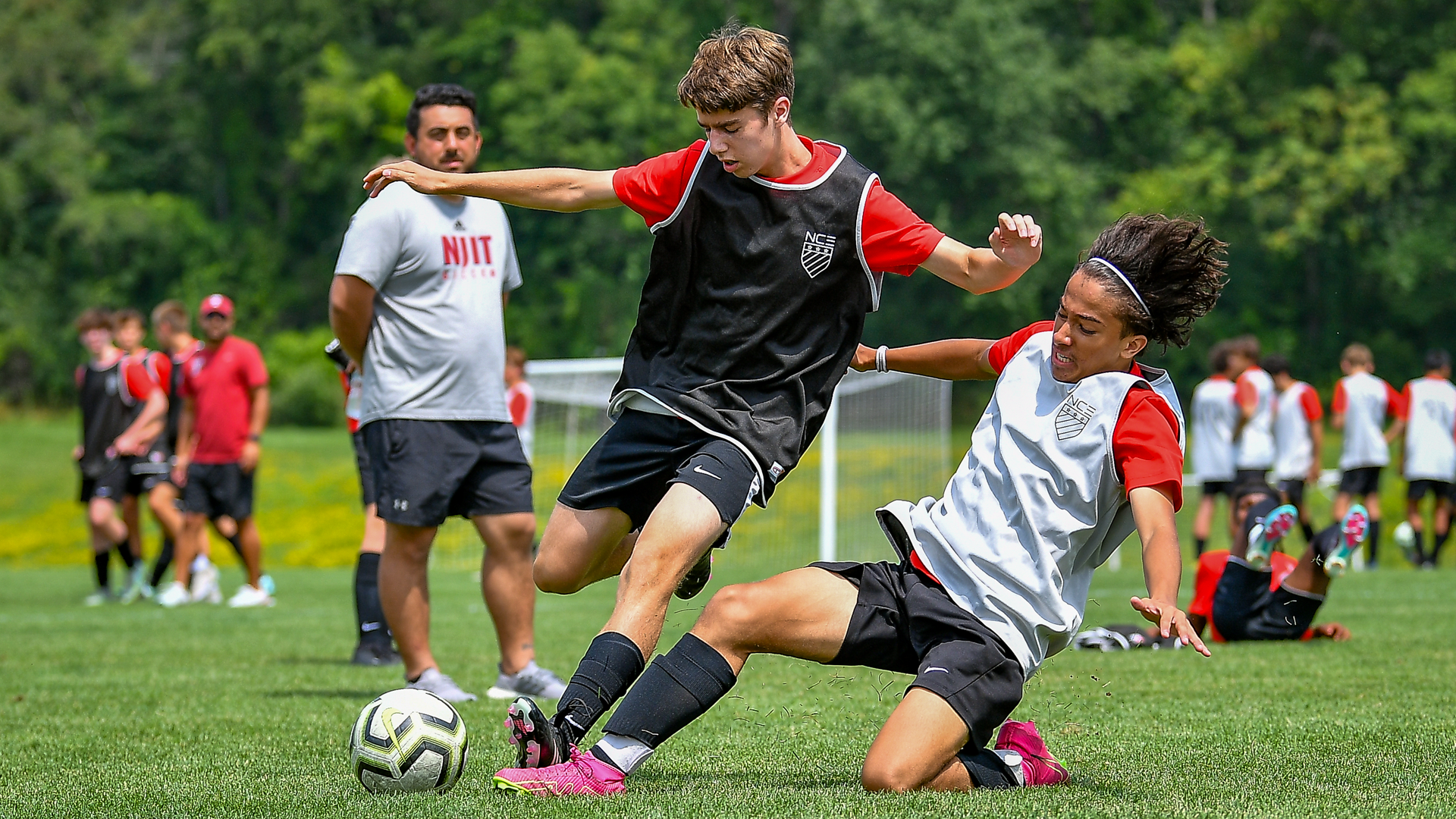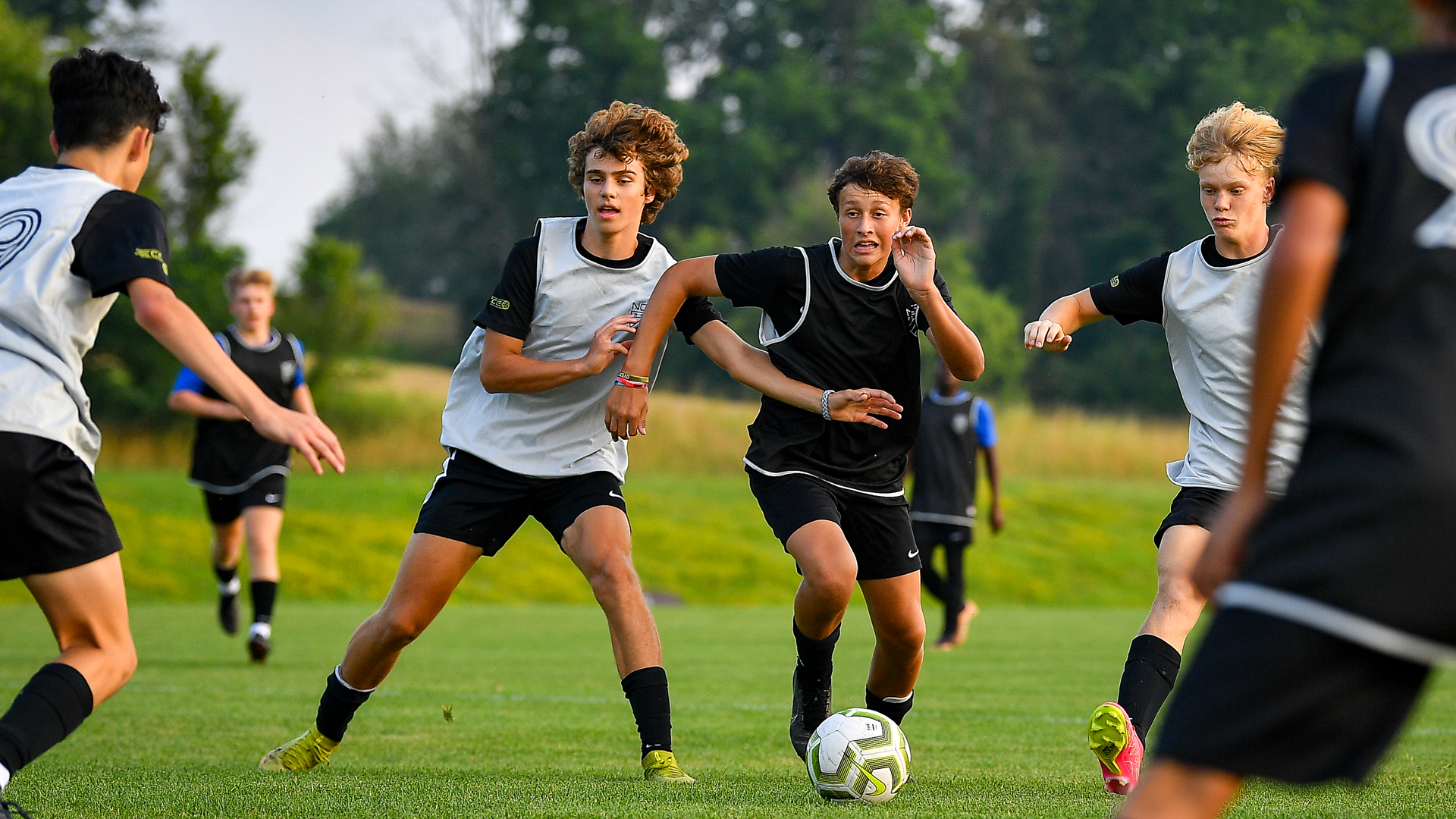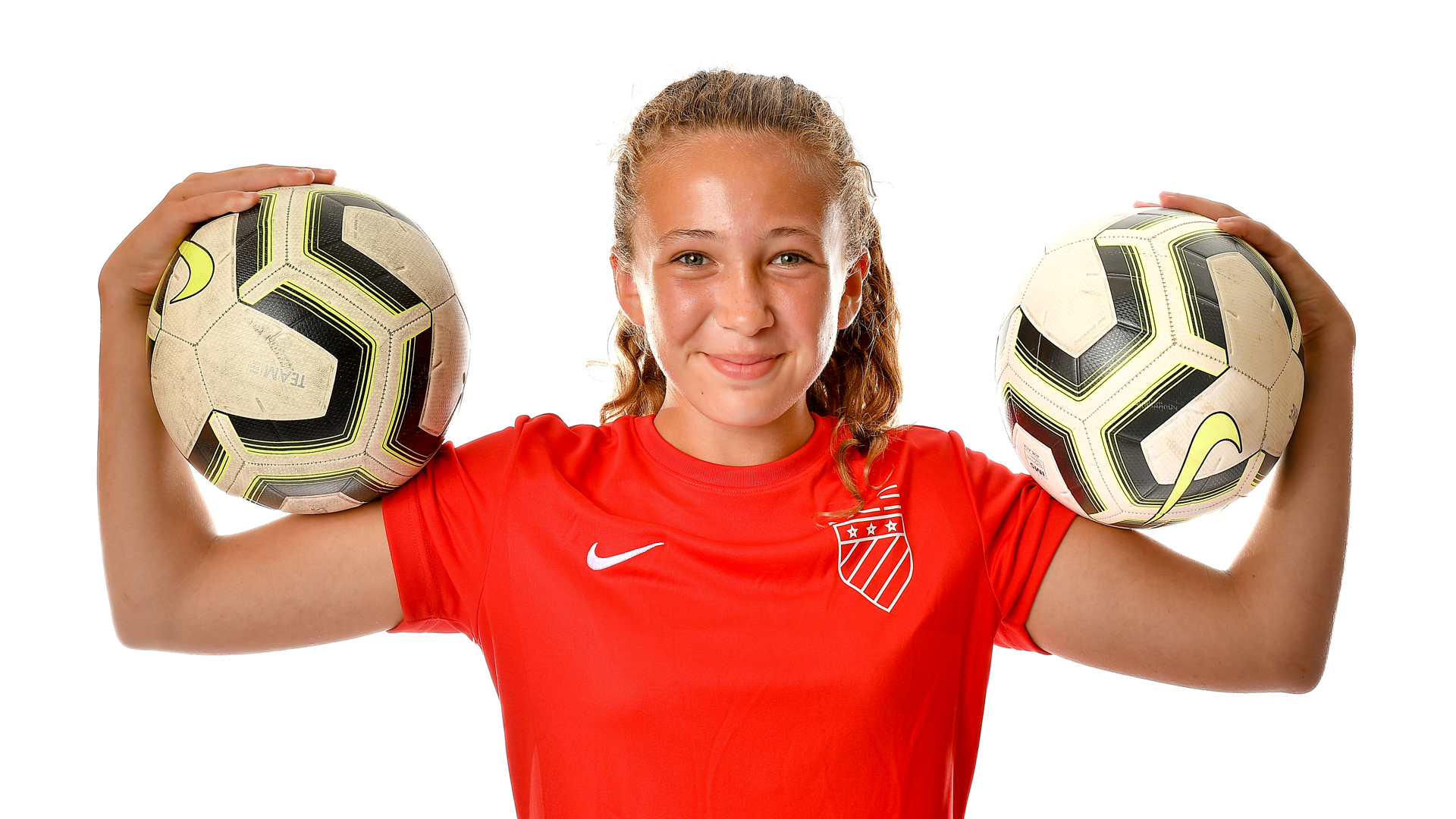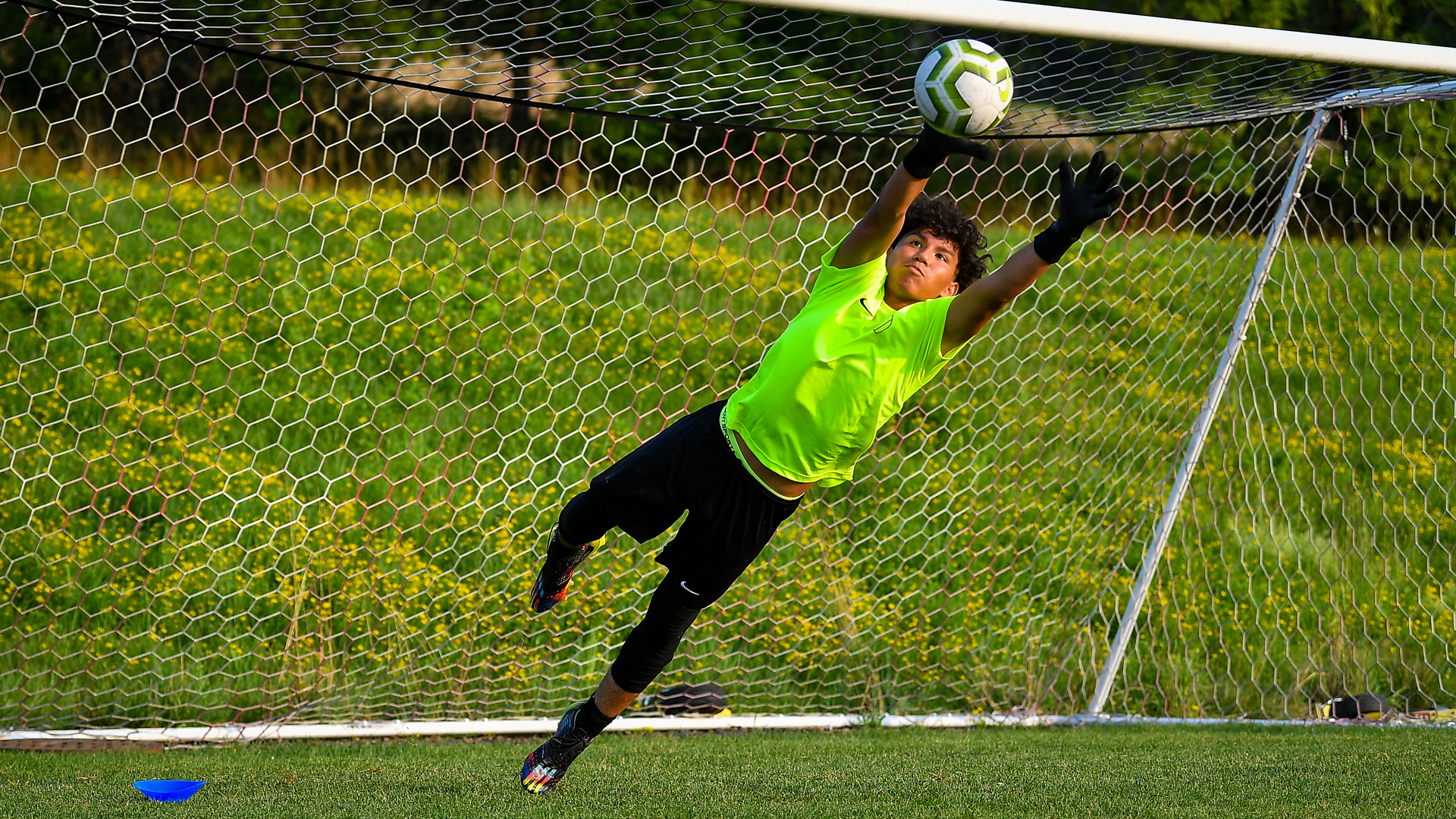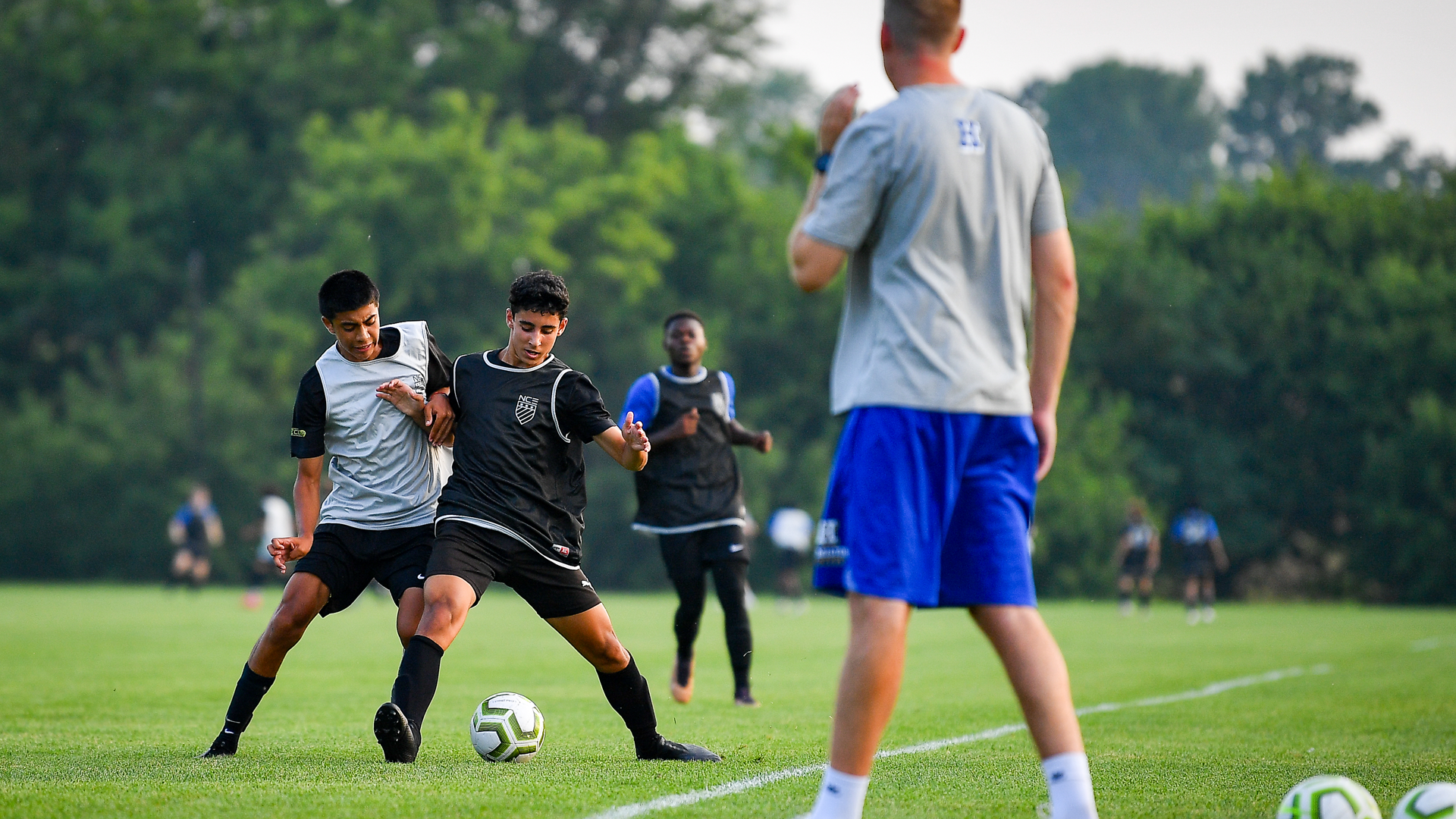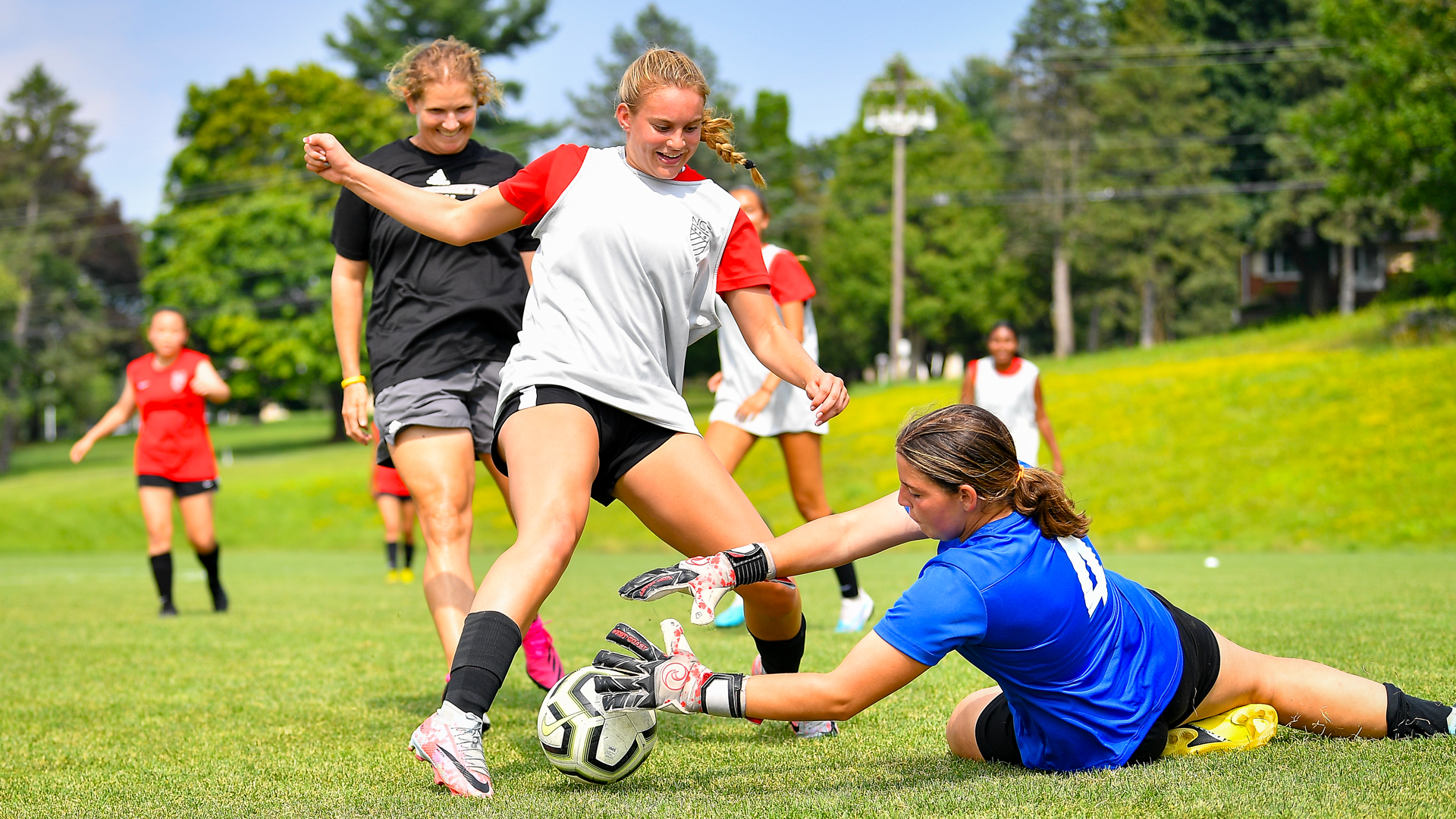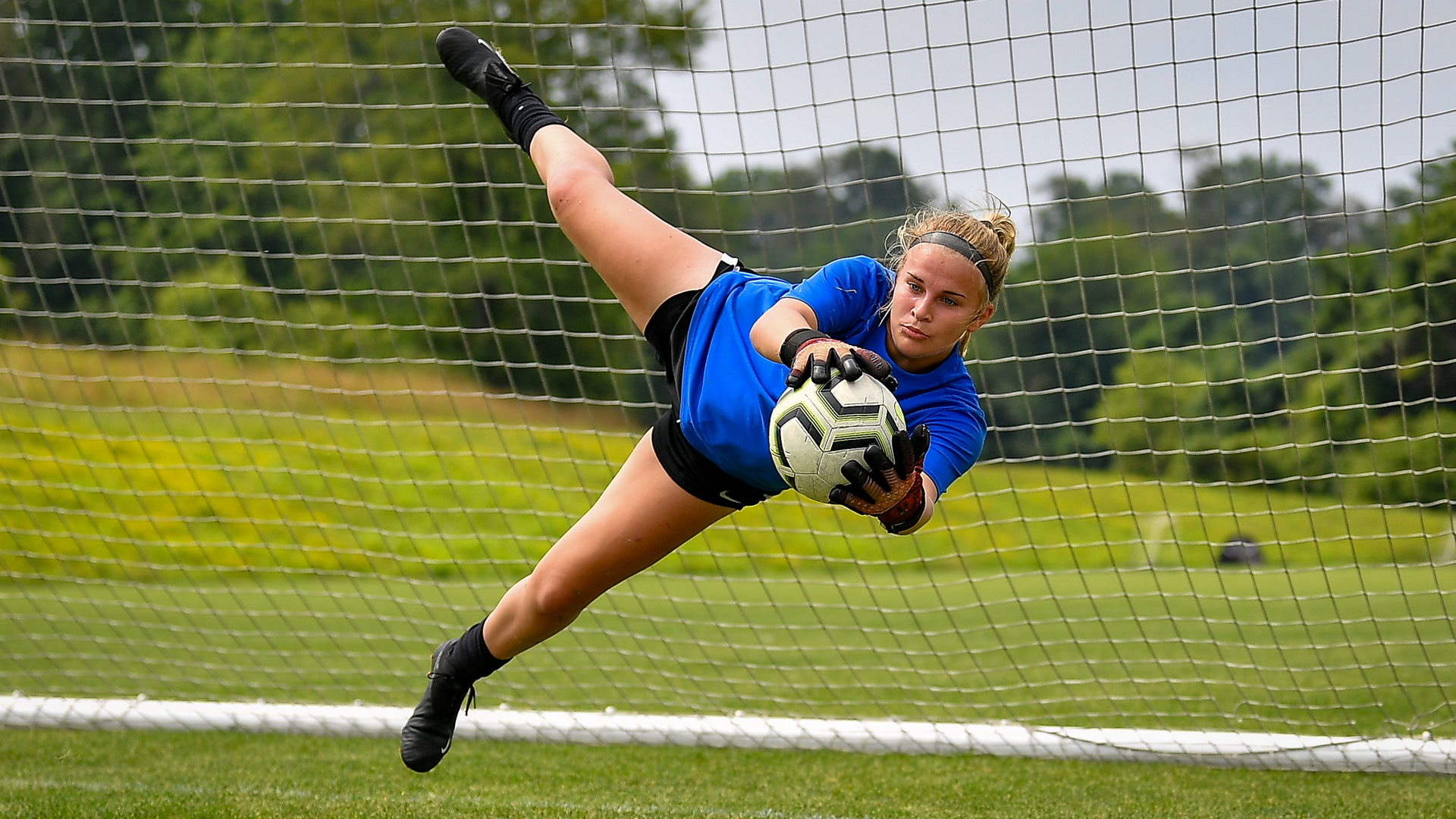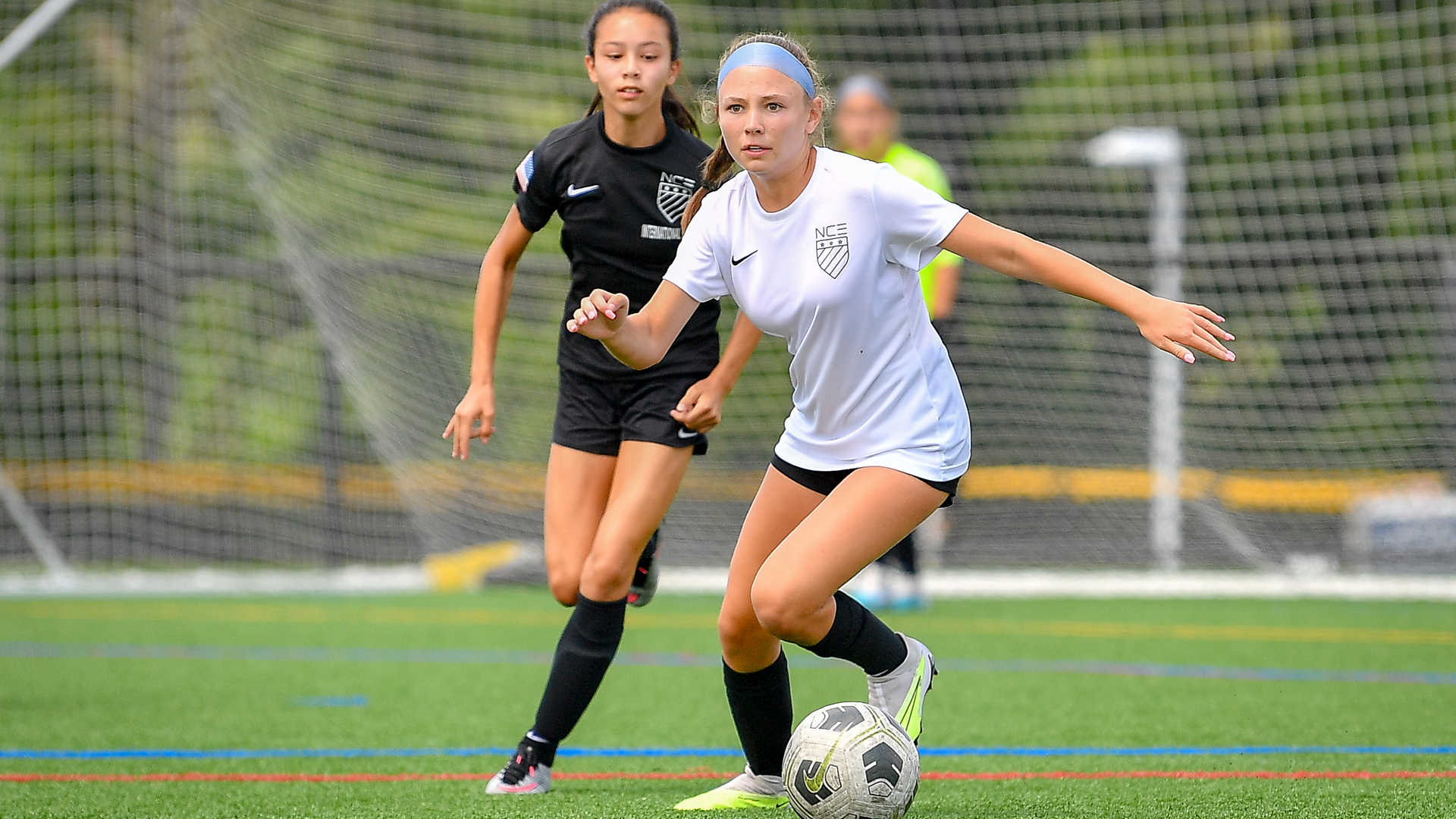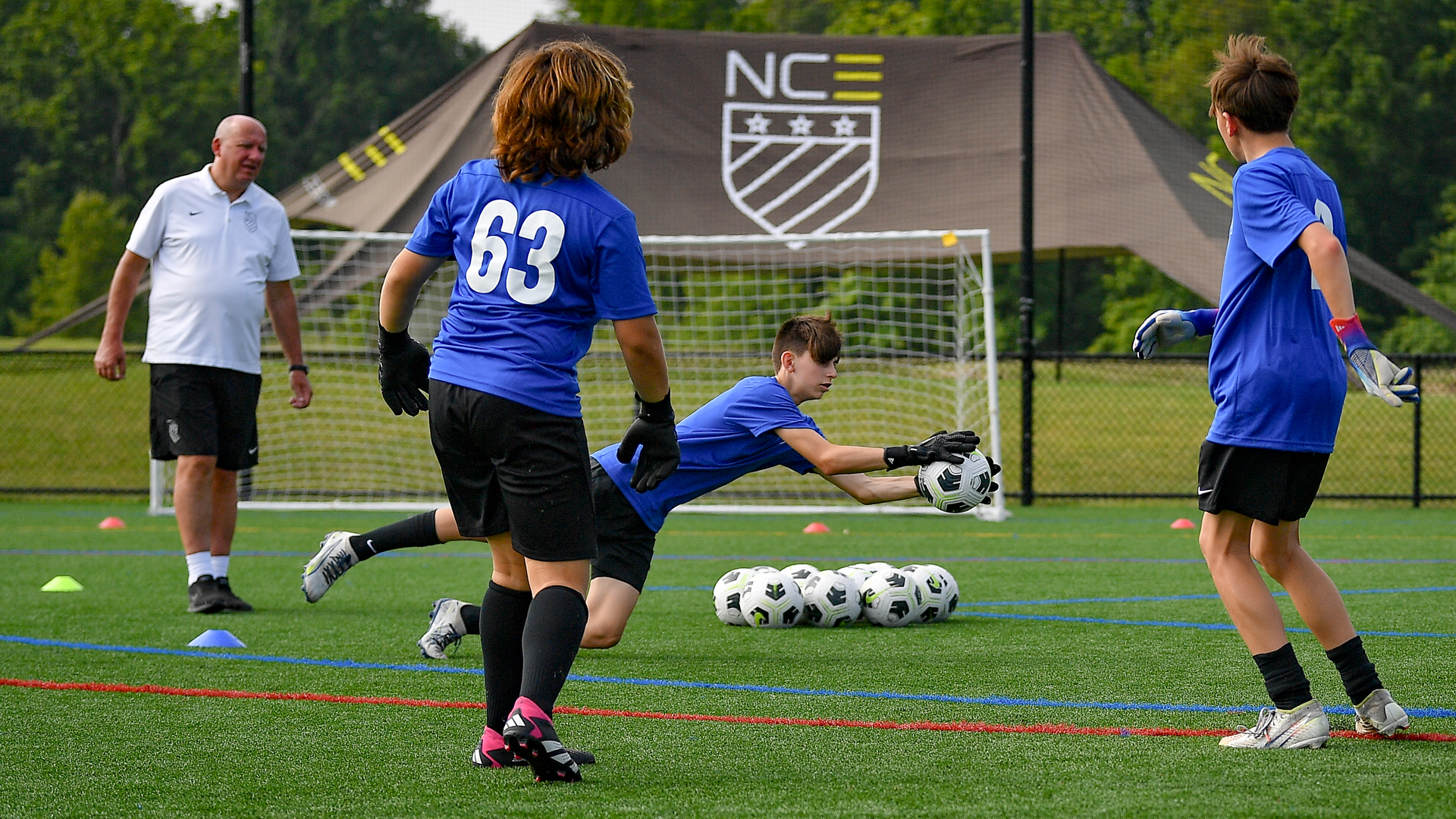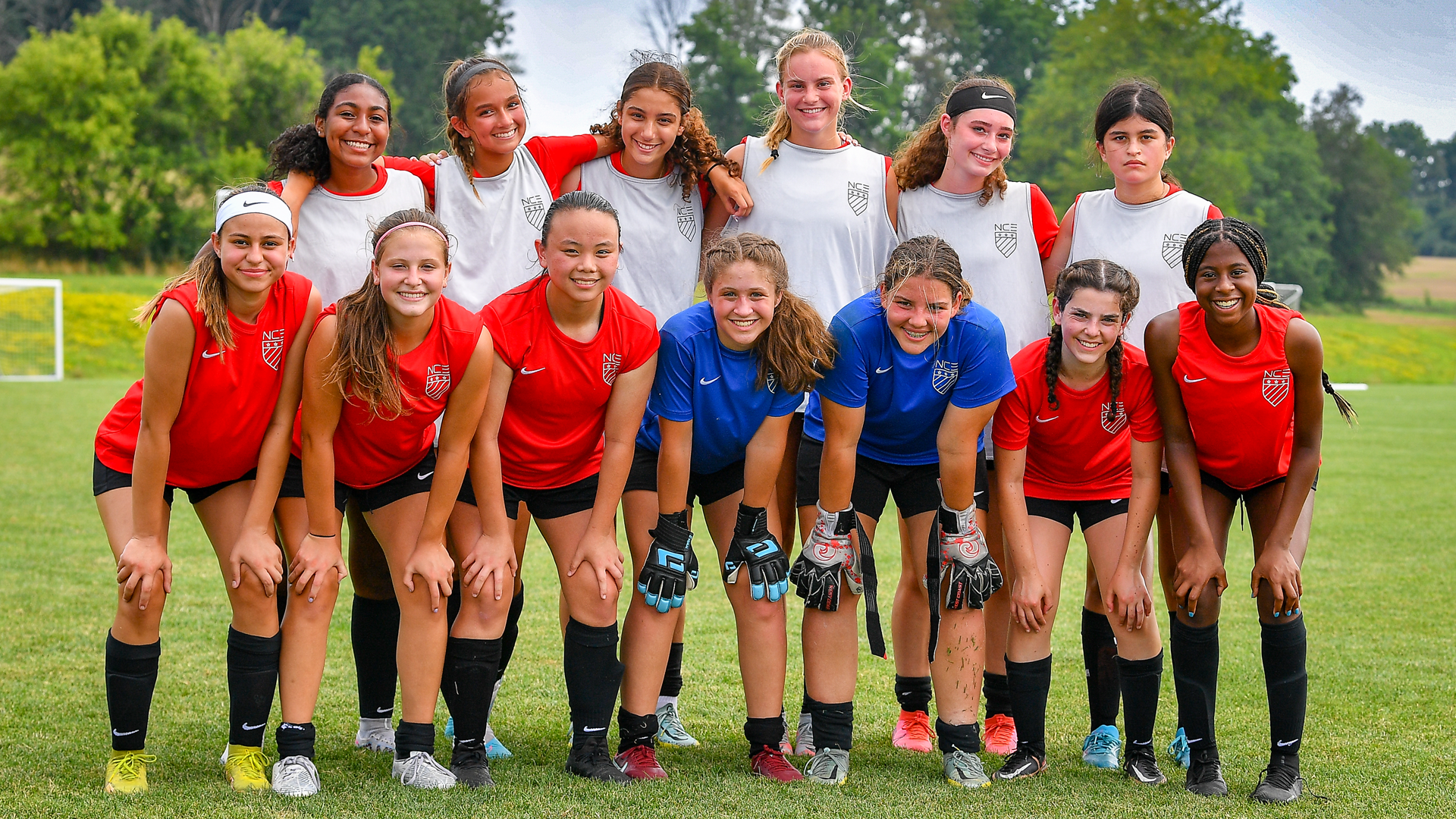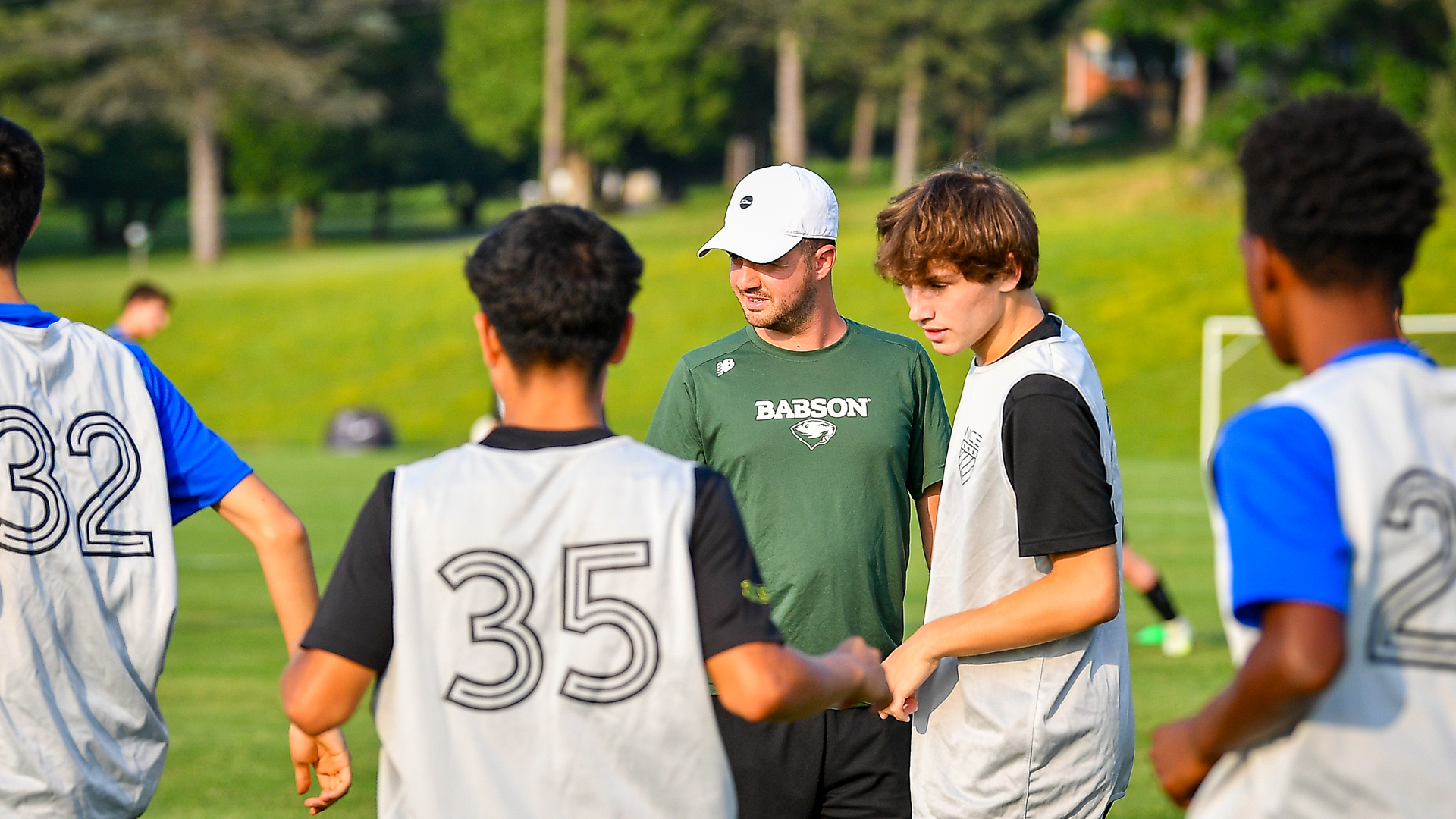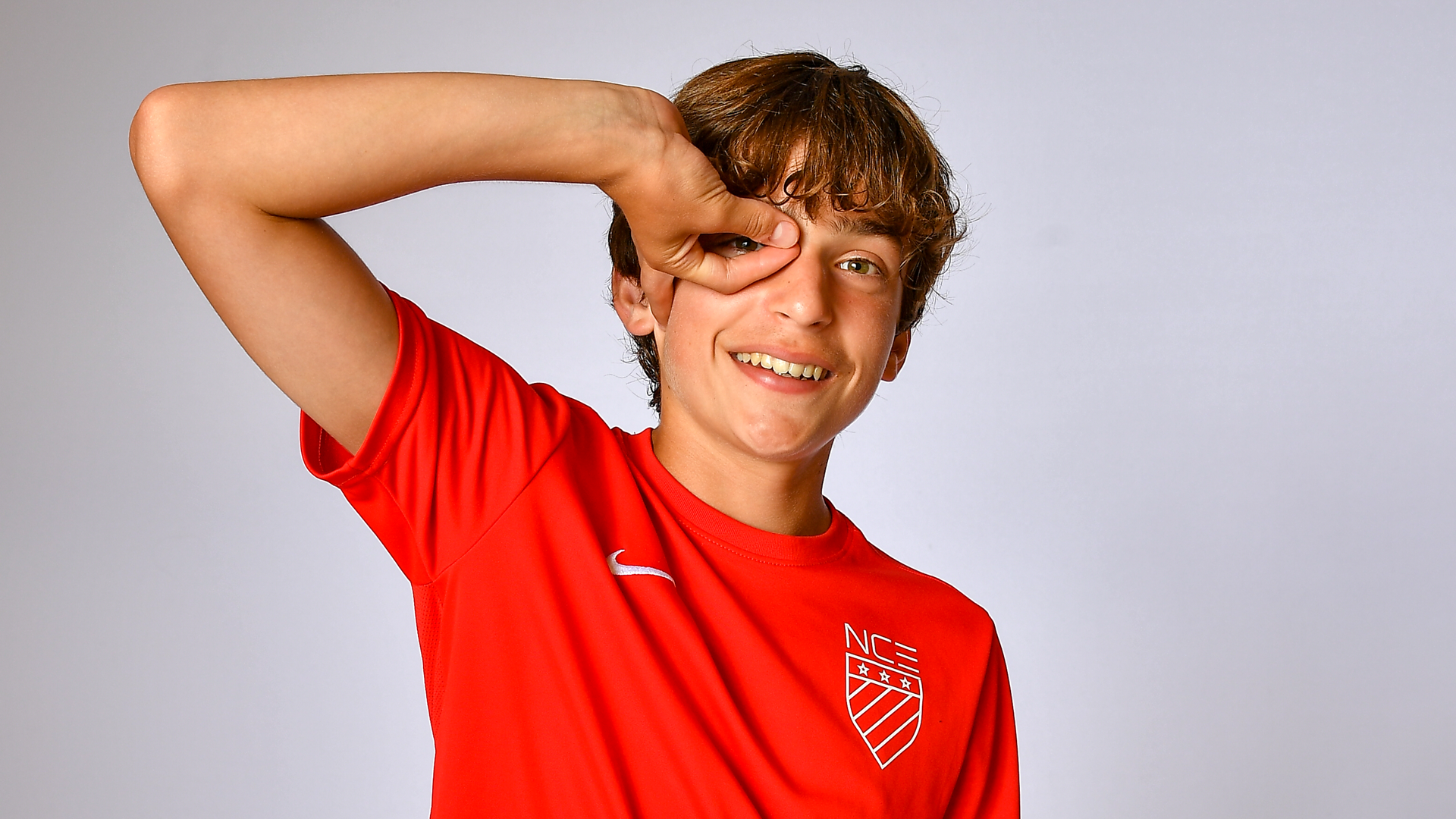 Order Your Photographs
Professional photographer Tracy Valko was on hand to capture some of the magic at the Residential Camps and Showcase Tournaments.
Tracy has worked with NCE Soccer for a number of season capturing some stunning action shots and, some of the lighter moments on camp as the players have fun.
Her images are available to view online and purchase via her website for priced $15-per-image or five for $72, 10 for $100.
Tracy has also created a special order composite image to create a sports card.
Click on link to View Gallery labelled 'Pro Camp 2023'  – CLICK HERE