NCE England Select Squad – February 2022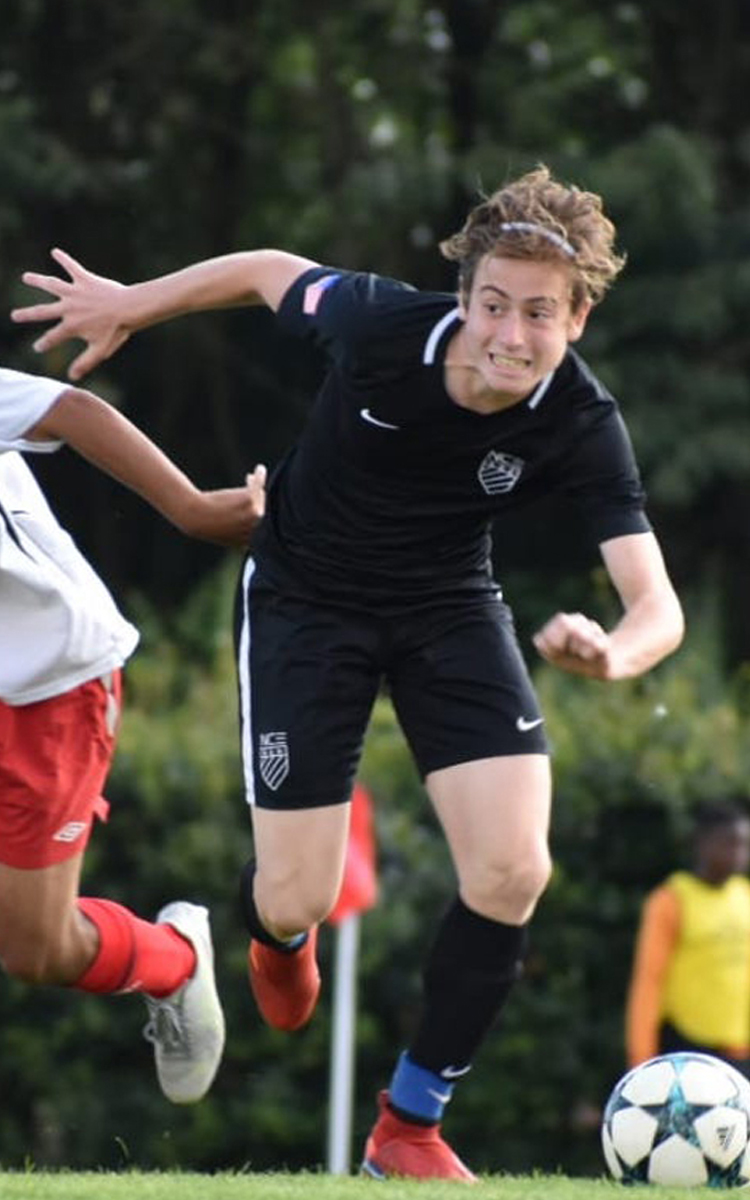 NCE Soccer will take our very best High School boys to England in February to take on the professionals.
We want to test our best players against top professional academy programs to see how our players measure up, and to help them take the next steps into pro soccer.
NCE Soccer will work with our partners including the Fleetwood Town International Football Academy to spend a week living and training like a pro.
Thirty six players will form two squads – 2005 boys and 2006 boys – and fly out for a seven day trip to England.
Players will train every day and take on THREE top flight Academy teams as well as spending time with Academy coaches.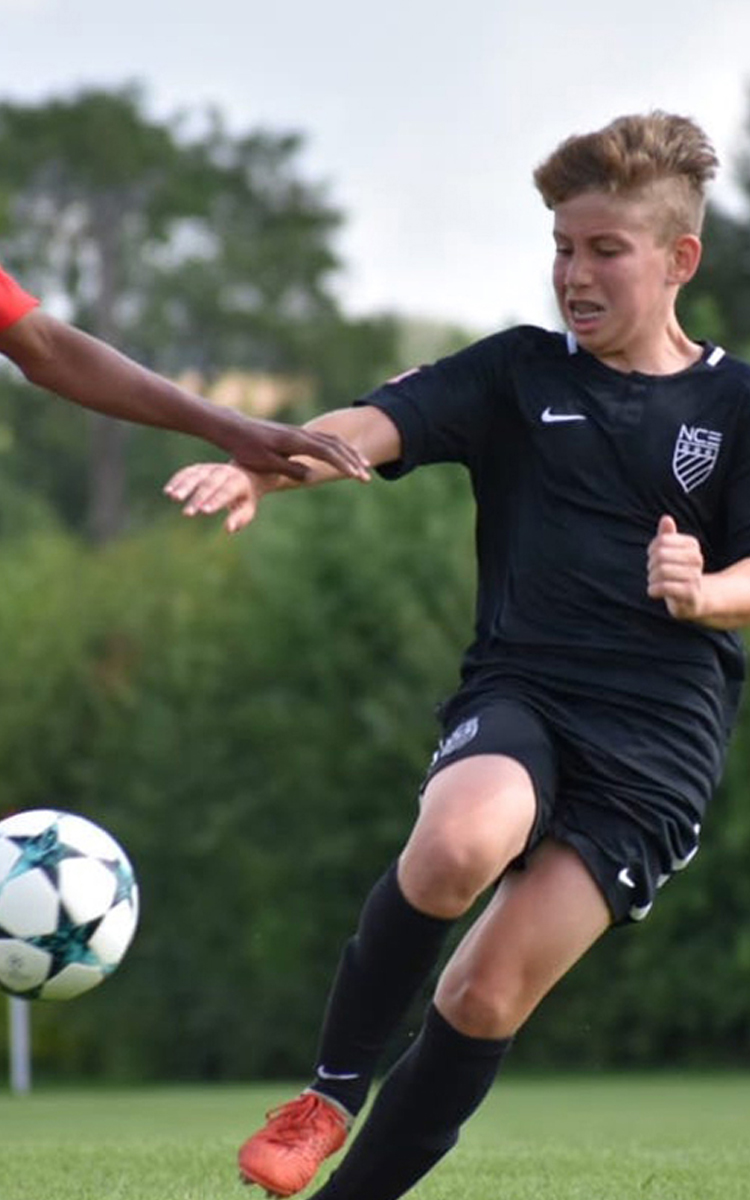 Thursday February 17 – Thursday February 24
NCE Soccer Select Squad will travel to England in February to take on the best Professional Soccer Academy's in the country.
We will fly from New York and stay in the Manchester area for six nights.
Our players will enjoy a string of top flight games and get to experience life at professional clubs.
We will train at Fleetwood Town's International Football Academy and take on the Football League One club as well as competing against Salford City.
Our players will also be treated to THREE or potentially FOUR top flight Premier League, Champions League or Football League matches depending on fixtures.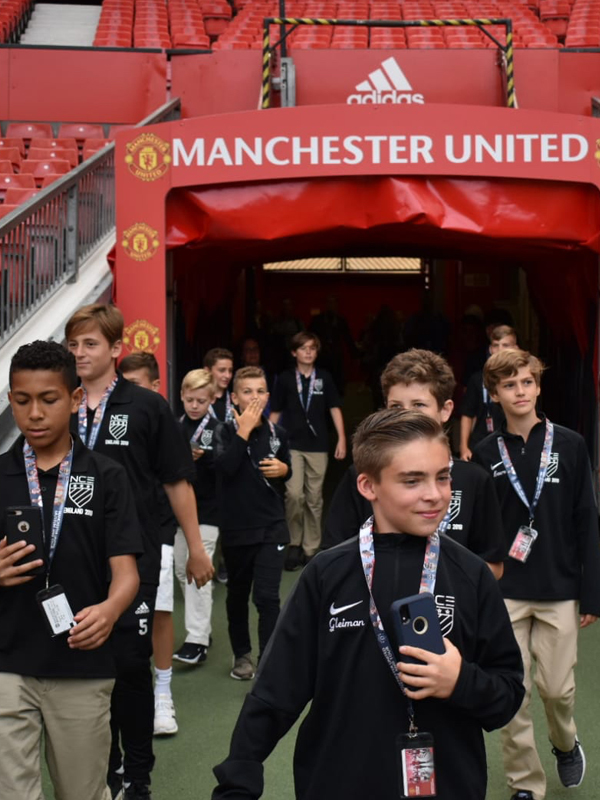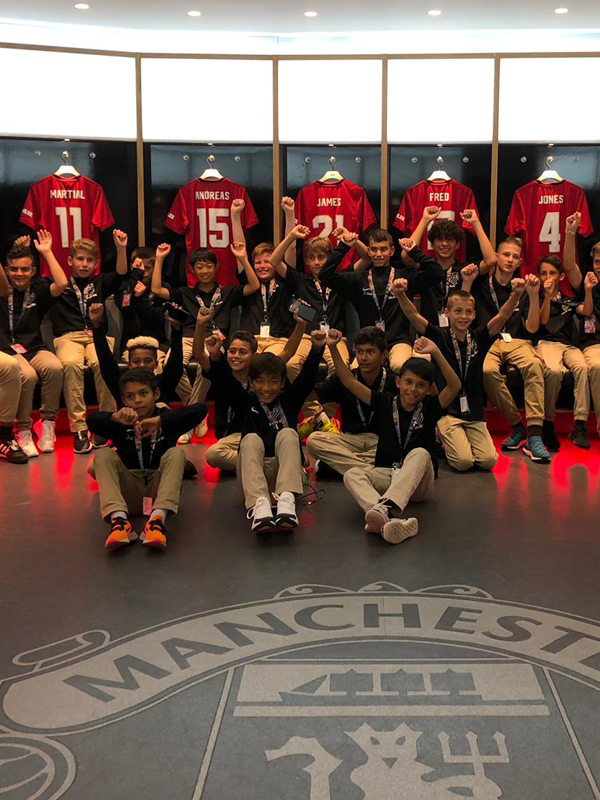 Team Flight
NCE Soccer will organize a group flight for our 36-strong squad and coaches.
Players families and friends are invites to join the trip and there is nom limit to additional numbers.
We will be greeted by a luxury motor coach and full-time dedicated tour staff, who will accompany our touring squad at all times.
There is lots to pack into this week of football including a behind the scenes tour at Old Trafford, home to Manchester United and Manchester City's incredible Etihad Stadium.
This is a week for our players to sample life as a professional and potentially catch the eye of top English Academy clubs.
NCE Soccer Pro Pathway
NCE Soccer players have a unique insight into the professional game – and unrivalled connections that can open the pathway into the Pro Game.
Technical Director and founder John Curtis enjoyed a fabulous professional career with Manchester United, Blackburn Rovers, Nottingham Forest, Sheffield United, Portsmouth, Leicester City, Northampton and the England Youth Teams.
He has worked with hundreds of top players, coaches, managers and scouts and many of his former teammates are now working as top class coaches in England and around the world.
Former Premier League star Tyrone Mears enjoyed a career with Bolton Wanderers, Preston North End, West Ham United, Derby County, Olympique de Marseille, Burnley, Seattle Sounders, Atlanta United, Minnesota United, and West Bromwich Albion.
And Gary Taylor-Fletcher, a goalscorer who has played in all four of England's top divisions joins NCE this September providing our players which a host of incredible opportunities – and unveiled rivalled insight.
Their combined insight and contacts provides NCE Soccer with a direct link to professional soccer and presents a very real opportunity to be scouted.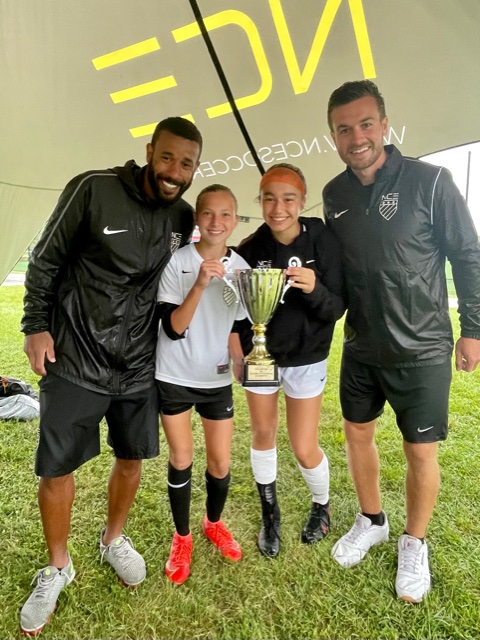 COUNTDOWN TO ENGLAND SELECT PRO PATHWAY