NCE Soccer graduate Aidan Coffey will play Division One Soccer next season with Ivy League Penn Quakers.
The talented goalkeeper has committed to the University of Pennsylvania after being scouted by the Quakers coaching team.
Penn were not Aidan's only potential suitors thanks to his impressive performances with NCE Soccer's Select squads and stand out performances with his club team Blau Weiss Gottschee in New York City.
He plans to study economics and follow his dream of top flight soccer – but he believes this would not be possible with the support of his family and the guidance of NCE Soccer goalkeeping coach Lee Broster.
Aidan, said: "I know I would not be player I am today were in not for Coach Lee. His consistent presence and mentoring since 2016 have undeniably been a huge factor in my development as a player.
"I was actually Coach Lee's very first goalkeeper NCE offered my supplemental training where I could learn more under the guidance of Coach Lee.
"This additional training and international tournaments were a vital part of my development as I was able to pit myself against players from professional European academies in my early teens."
Aidan's soccer journey began as a toddler, aged just three, as he kicked a ball around with his soccer fan father Frank.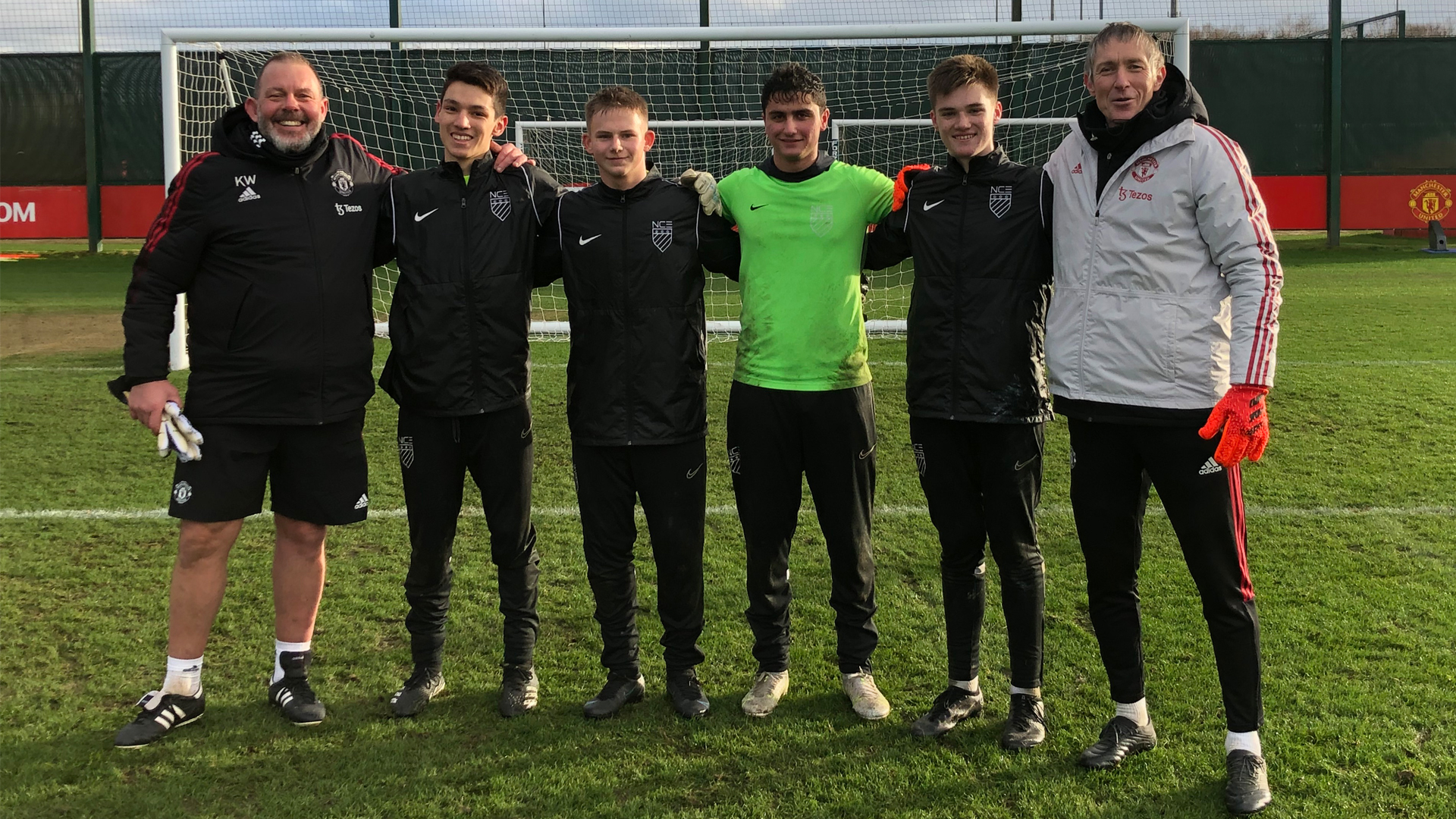 As he grew he become more serious and started playing competitively around the age of seven. But not between the sticks!
At that age, as many children do, he was more interested in scoring goals than stopping them.
"I transitioned to full-time goalkeeping at the age of 10," Aidan added.
"Before that you would see me playing the field in the first half and scoring goals and then going in goal in the second half to often keep clean sheets. I realized early that my mentality suited goalkeeping better.
"Even though I was a goalkeeper from an early age, I considered myself a footballer and always honed my footwork, distribution and passing skills spending as much time as possible with the outfield players during their drills."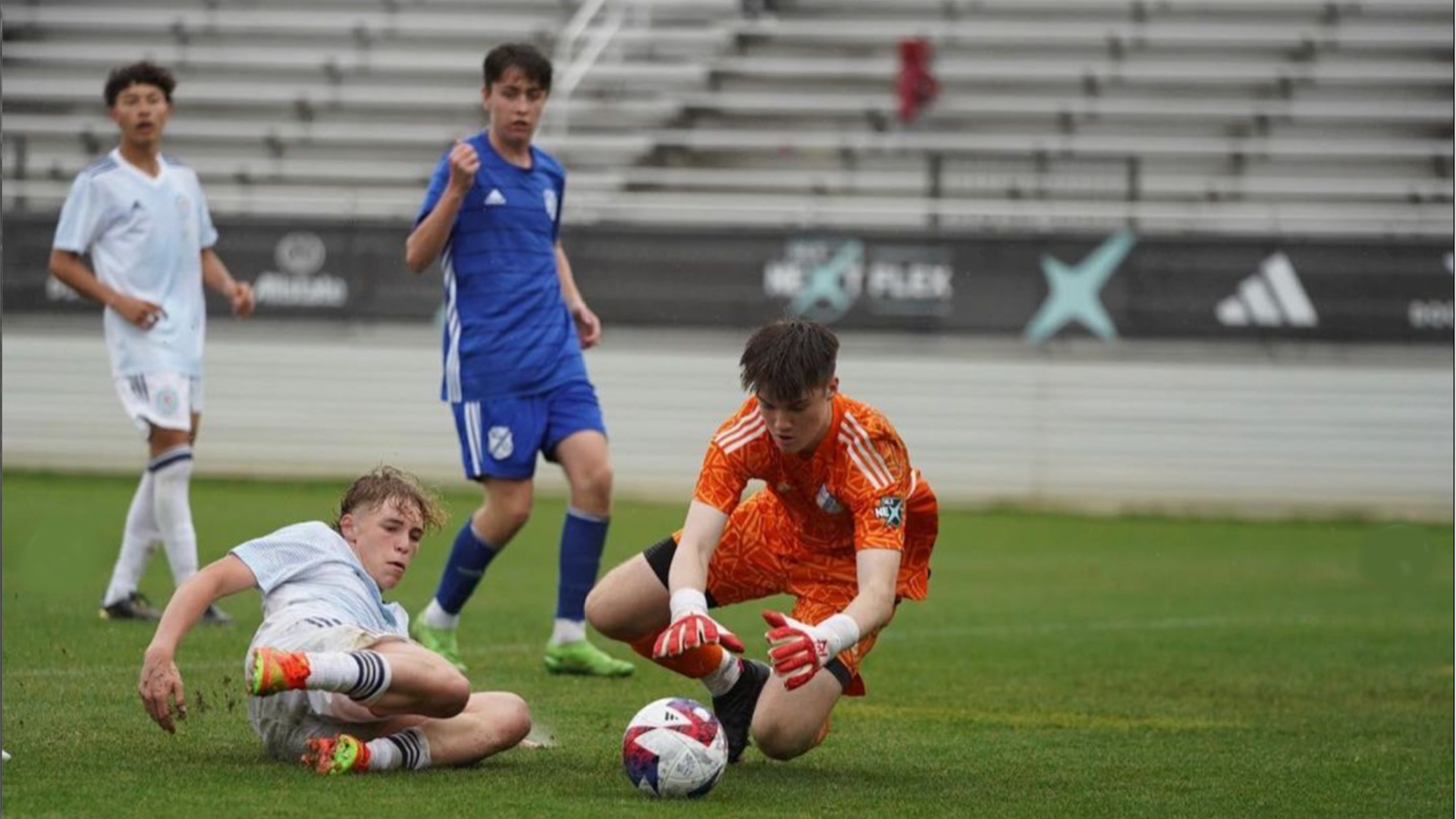 And there is little doubt to the NCE Soccer coaching team who have watched Aidan flourish that the time spent as an outfield player has certainly helped to develop the distribution skills that are so important in the modern game.
His stand out performances in the NCE Soccer COE Program saw him called up to represent NCE Soccer Select sides in tournaments and tours to England – and even earned him an invite to train at Manchester United.
He joined three other keepers on NCE Soccer's 2022 Pro Player Pathway Tour to go behind the scenes and train with Manchester United Goalkeeping Academy coach Alan Fettis at the Premier League giant's Carrington Training Center.
He added: "Playing against professional European academies, most notably, Manchester United and Inter Milan and getting a chance to train at the Manchester United academy have been some of many great highlights. As a Manchester United fan, this opportunity was even more special.
"I had a two hour intense training session with the academy goalkeeping coach. It was an amazing experience to train at such a magnificent training facility and with such a great coach even though it was brief."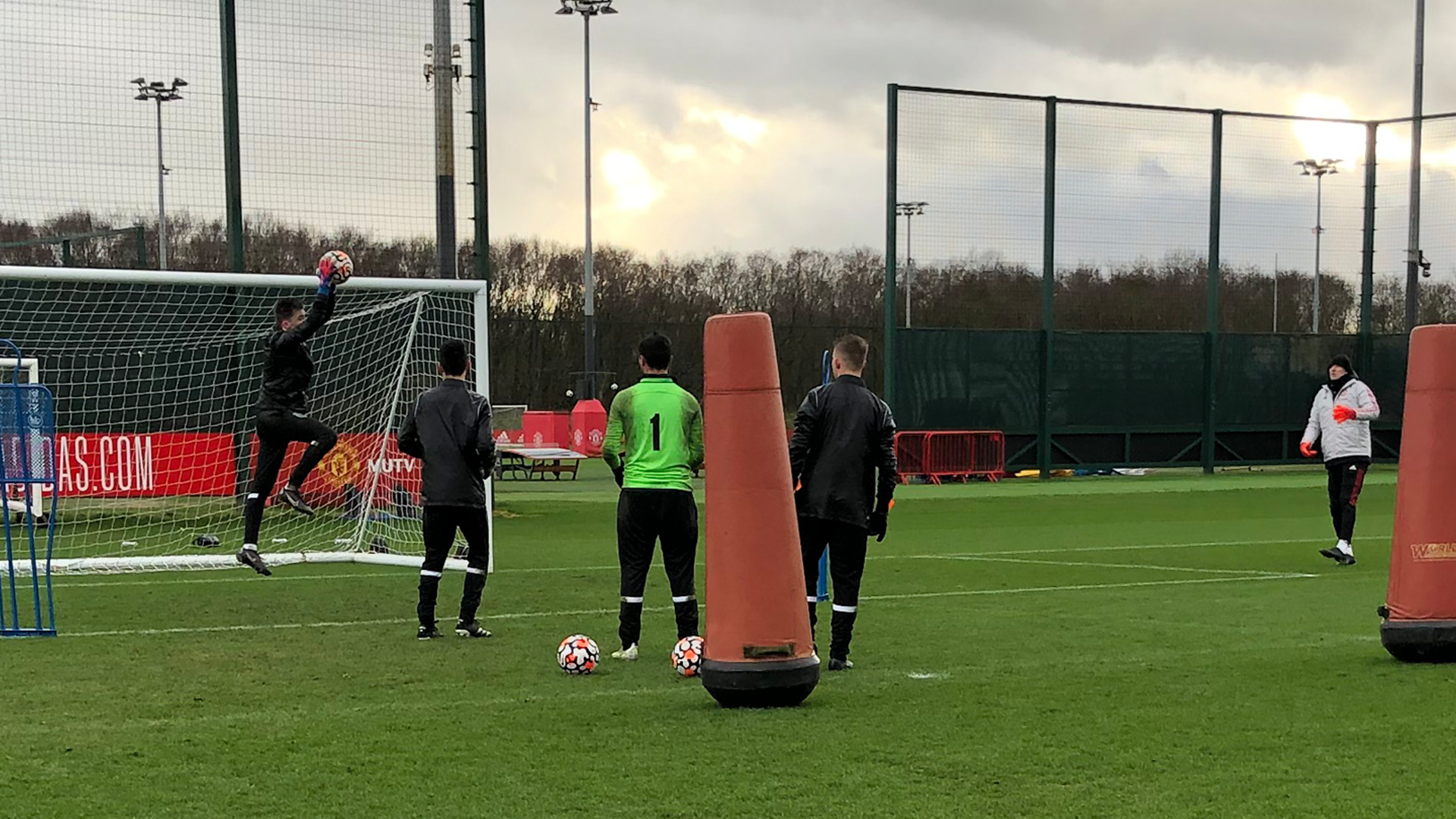 Now Aidan is ready to take the next step. He has committed to the University of Pennsylvania and pit his talents against the best in the top Division.
He added: "From the outset of the recruitment process, I was motivated to play Division 1 soccer at a school that would challenge me both academically and athletically.
"The University of Pennsylvania provides me with that opportunity. I was followed by their coaching staff in my team environment and based my performances, communication, and academic record, I was identified as a good fit for their program, and I was honoured to accept the offer.
"I am still thinking about my subject but I am leaning towards Economics.
" I start in August 2024. I continue to aspire to play at the highest possible level. I feel that the path I am on offers me that opportunity while not sacrificing my education. I can do both.
"I am aware of the hard work and sacrifice I need to put in but I am ready to repay the sacrifices made by my family as they have supported me throughout the years to give me that opportunity."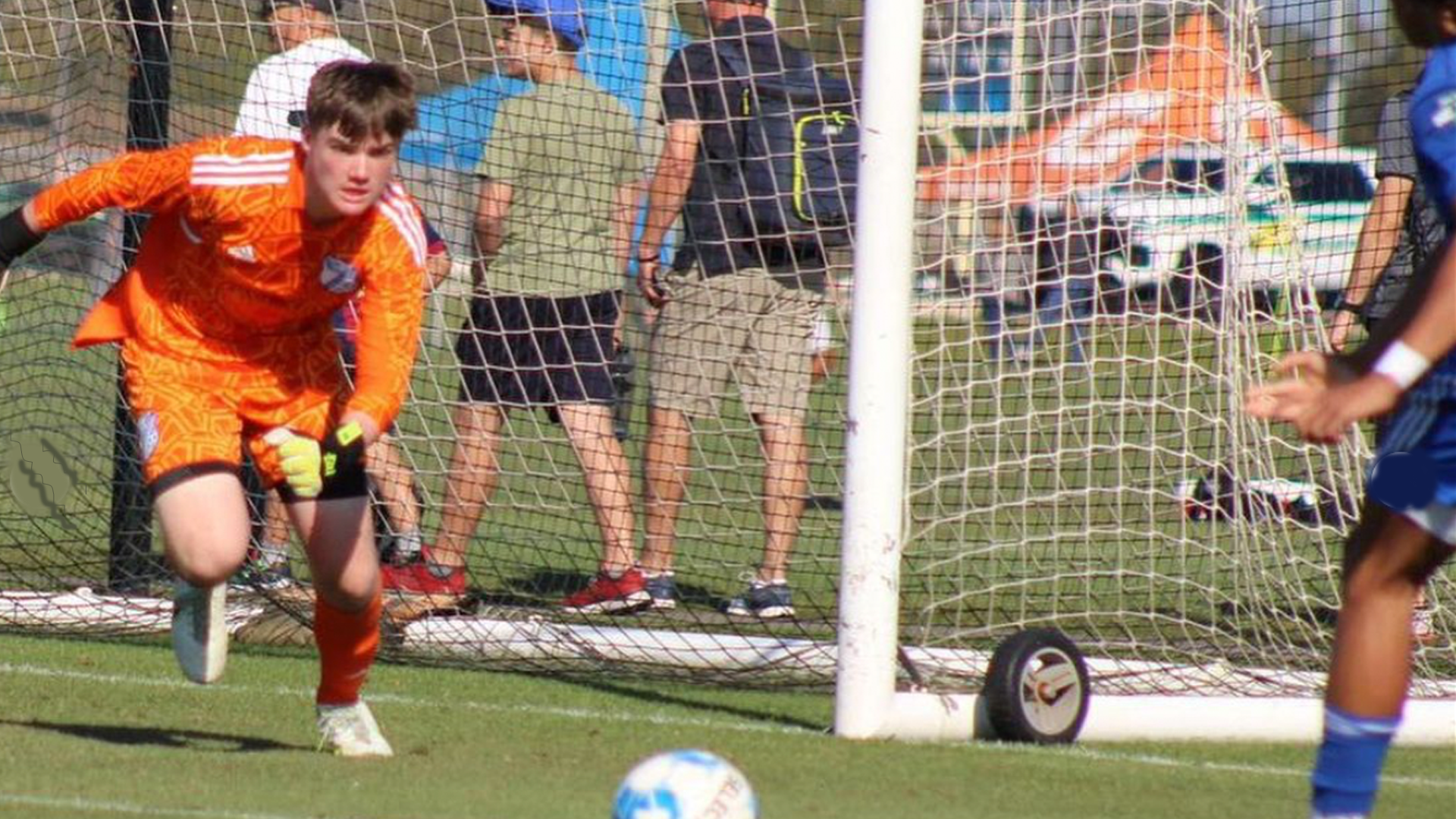 NCE Soccer Coach Lee is delighted with Aidan's progress and has no doubt he will flourish as a College player.
He said: "Aidan was one of the first goalkeepers I coached when I came to America and the improvement and dedication in him over the years has been amazing.
"It's been great to see him develop not only as a goalkeeper but also as a good young person.
"He has learned to cope with the ups and downs with being a goalkeeper. It has been an absolute pleasure to coach him.
"The reason why I coach is to see the players develop and go on to be not only good goalkeepers but even better people."
NCE Soccer's goalkeeping program is for boys and girls. It has been created to maximize each players potential by following a professional Academy style supplementary coaching program.
* To join NCE Soccer and have the opportunity to represent NCE Soccer at events around the world players must be part of NCE Soccer Programming.
Tryouts will be in held THIS SEPTEMBER at venues across NCE Soccer Regions. To find your nearest venue and apply for a place at tryouts click this link.