Tommy Monaghan has committed to Rutgers University – but his heart will always be with NCE Soccer.
He becomes the latest NCE Soccer star to benefit from the College ID Program and will link up with the Raptors in the New Jersey Athletic Conference.
Tommy will Major in Business at the Camden campus of the New Jersey University.
And his proud Mom Nicole has no doubts about the impact NCE Soccer has made on her son.
Soccer Family
She said: "NCE Soccer has been a substantial platform for my son Tommy to continue the next step playing soccer at a collegiate level.
"NCE has provided Tommy with exceptional training along with continued support.  NCE has become a forever Soccer Family!"
Tommy has been training with NCE Soccer for the past two years enjoying supplementary coaching to support his performances for the Philadelphia Ukrainian Nationals since joining from Lehigh Valley United.
The versatile midfielder can play anywhere across the park, equally happy in the back line or as an attacking number ten.
NCE Soccer North Atlantic Regional Director Scott Middlemass, said: "We are delighted for Tommy, he is a great kid and a fantastic soccer player with high potential and we wish him all the best at Rutgers."

Tactical Awareness
Ukies Head Coach David Carvalho, said: "Tommy is a great soccer player and a pleasure to coach. His skills on the ball and tactical awareness on the pitch make him a great asset to our team.
"He will thrive under Coach Oswald at RUC."
Coach Oswald, added:  "We are thrilled to have landed Tommy. As a versatile 6'4 kid that can play an array of roles, he can fill several voids for us immediately.
"He is great passer of the ball with tremendous feet in tight areas while evading pressure. He is dangerous on set pieces and imposing in the middle 3rd.
"If you were to blend the attributes of RUCMS alum @chrisedels and @bananas.foster, this is the guy.
"There is no doubt he is poised to have an exceptional career for us and we are happy to have him in Camden."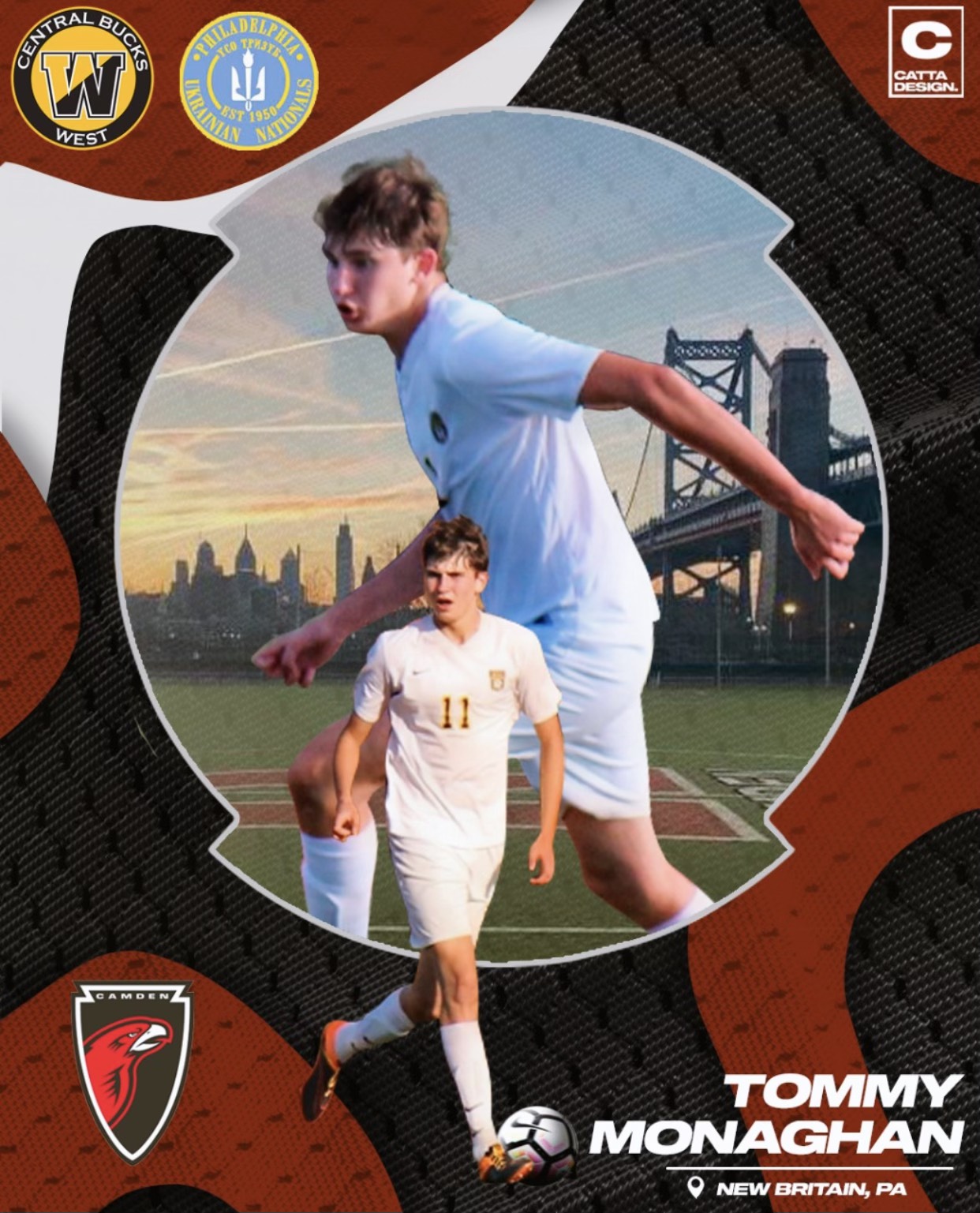 Varsity
Tommy attended Springside Chestnut Hill Academy in Philadelphia during his Freshman and Sophomore years and was a two-tear Varsity player, having previously won the PAISAA State Championship and Inter-AC League with the SCH Blue Devil Athletics before joining Central Bucks-West High School.
His standout performances saw him training for a week with the Tottenham Hotspurs Academy and he trained for a week with Fleetwood Academy in England before joining the Barca Residency Academy's U17 Pre-Academy in Arizona through their ID Camp.
He is the latest in a long line of NCE Soccer players to benefit from the College ID Program, which introduces our players to top University coaches and their scouting system.
* To find out more about College ID and take advantage of our unprecedented links and relationships click this link or get in touch with our team to find out more via info@ncesoccer.com