The NCE Soccer Girls have got off to a stunning start at the Gothia Cup – and are through to the knockout stages.
It's been raining goals in Gothenburg for both the 2008 and 2010 NCE Soccer Select Squads as they kicked-off their campaign for World Cup Glory.
They have scored an incredible 40 GOALS during the group games between them with BOTH the Under 13s and Under 15s topping their respective group tables.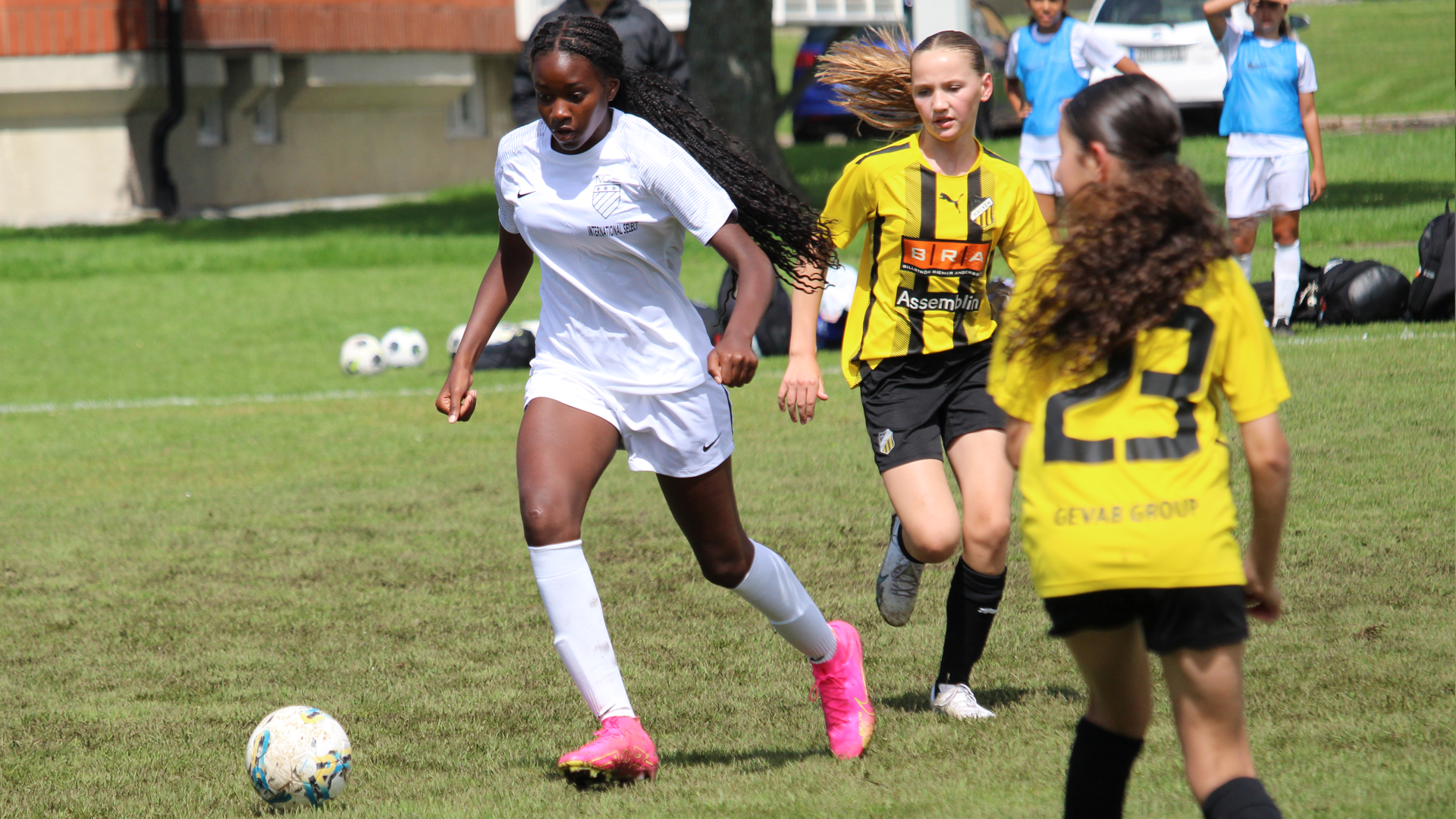 Now the hard work starts as they begin the knockout phase of the Gothia World Youth Cup tomorrow – and you can follow the action live!
The Under 15s will face Swedish side Gideonsbergs IF 2 at 10am (Gothenburg time) on Thursday morning and the Under 13s face BK Hacken.
Supporters back in the USA can set their alarms and watch all the games live via this link through the Gothia Cup live streaming app.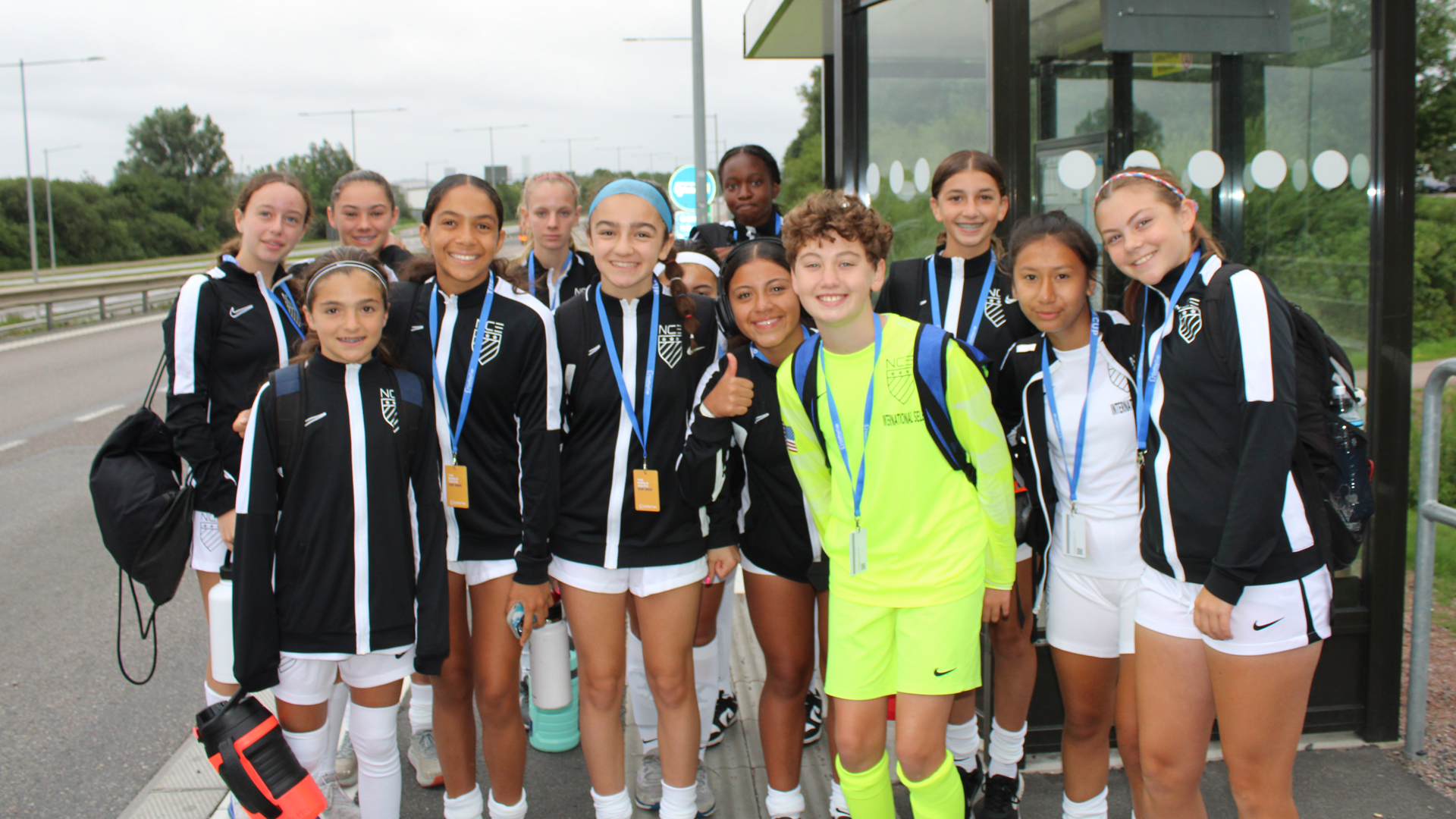 NCE Soccer founder John Curtis, said: "It's been a great start but the girls know the hard work starts now and we have achieved nothing so far.
"We've been really pleased with the effort and commitment and concentration but now the tournament starts.
"The opposition will get better and better the deeper we go so we have to keep our feet on the ground, work harder than ever and retain our focus."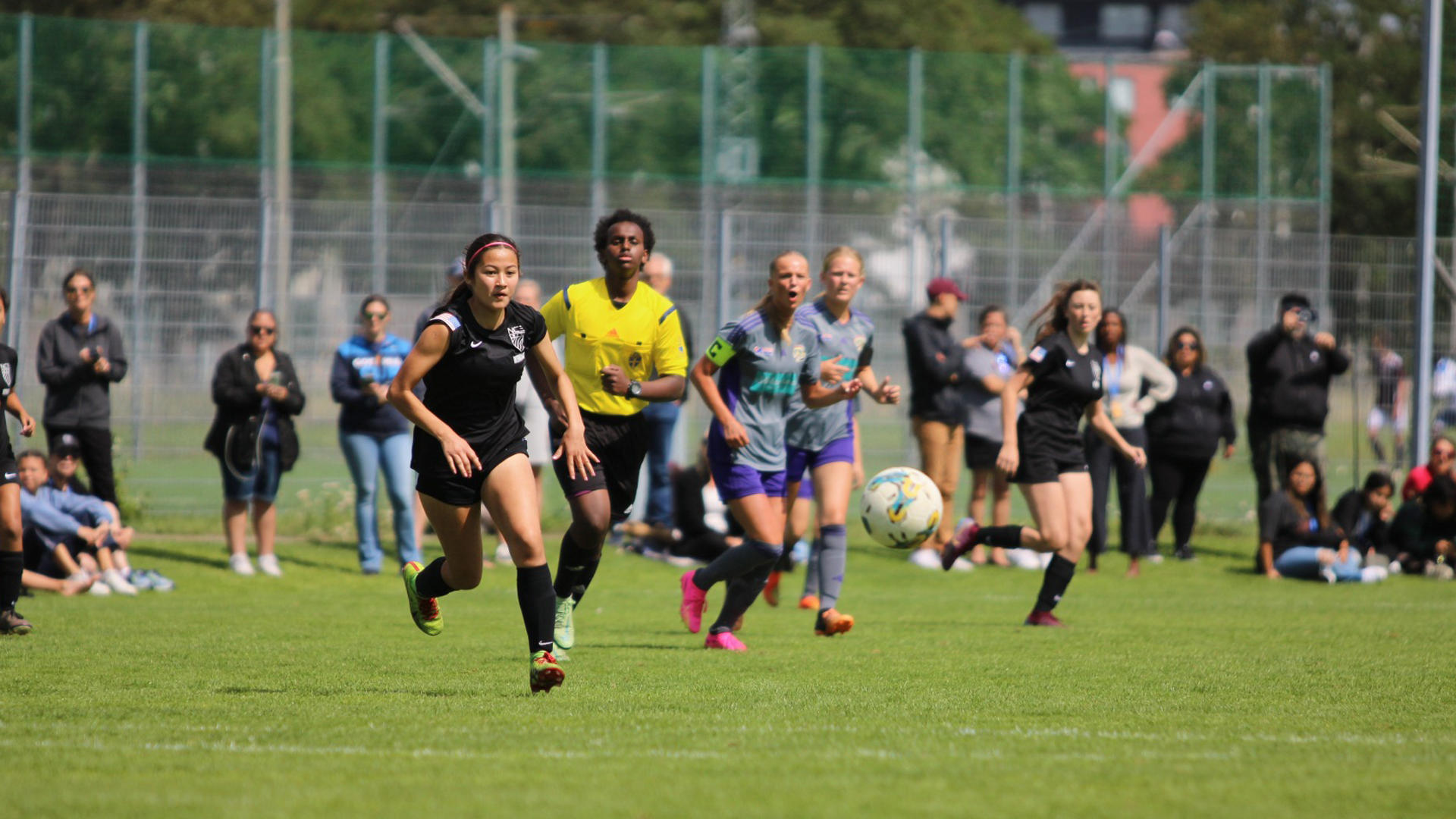 Madalena Suarez laid down the marker for what was to follow with a goal just four minutes into the Under 13s first game on Monday morning against Swedish side Alvsborg FF 2.
It didn't take long for NCE's second with Mikaela Regazzi netting in the 16th minute and Georgina Herrera tracking a staggering 60 second brace to secure the four-nil victory
The 13s followed up their opening victory with another brilliant four-nil win over BK Hacken 2 on Monday afternoon to cap off a fine opening day.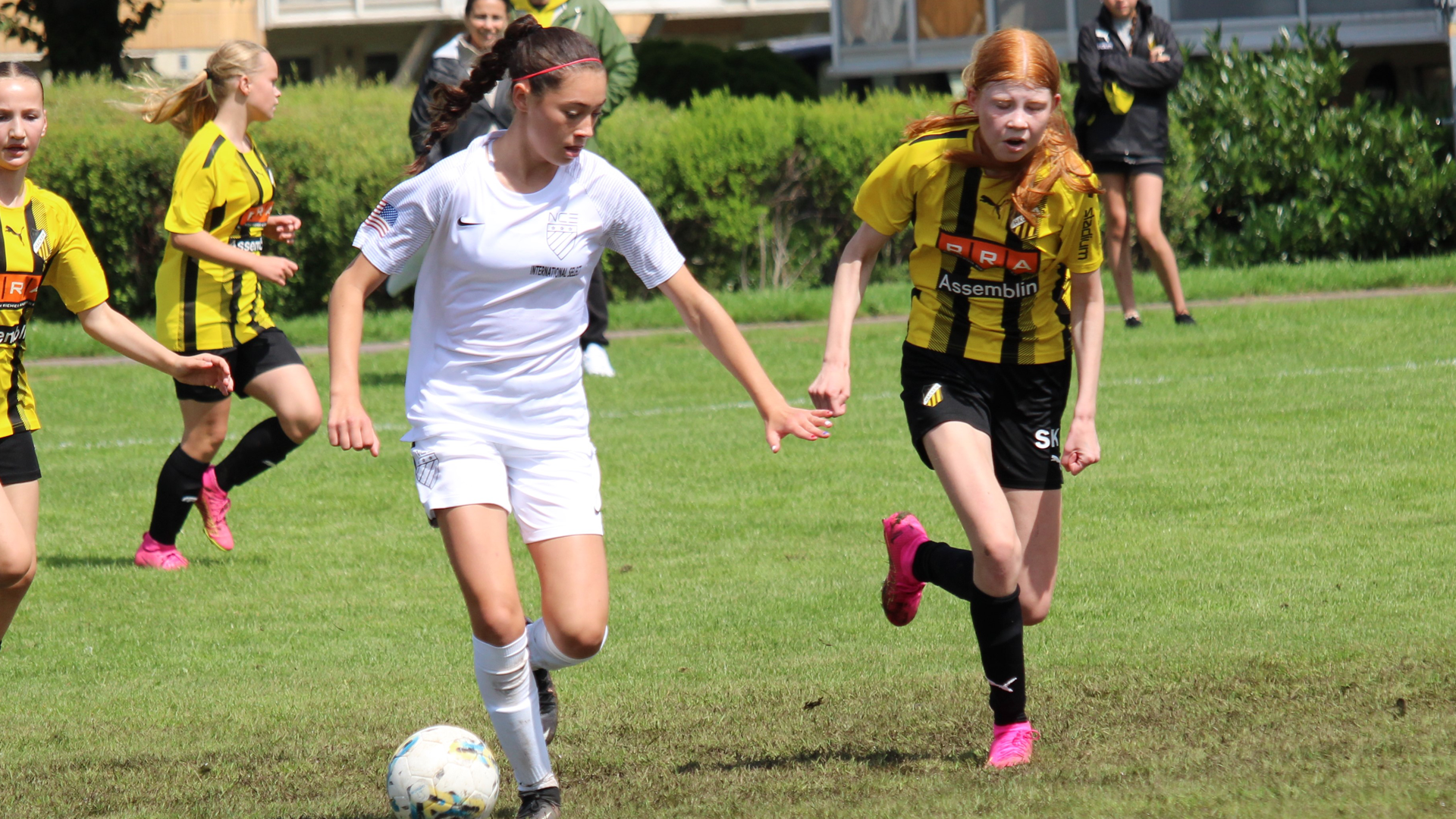 Their performances clearly inspired the Under 15s who started their campaign with their only early goal, as Mila Falcone scored in the third minute against Swedish side Jonkopings Sodra IF.
Corrine Rodriguez scored twice either side of an Alexandra Riehl double to secure a 5-nil leave, before Elle Pilfalk grabbed a late consolation goal.
If Monday was good then Tuesday was terrific as the girls stormed through their opponents with three fine performances.
The Under 13 clearly like early starts as they got off to a lightening start against FC Djursholm Black with Loradana Paletta leading an incredible performance, scoring the first of 12 goals in total after just four minutes.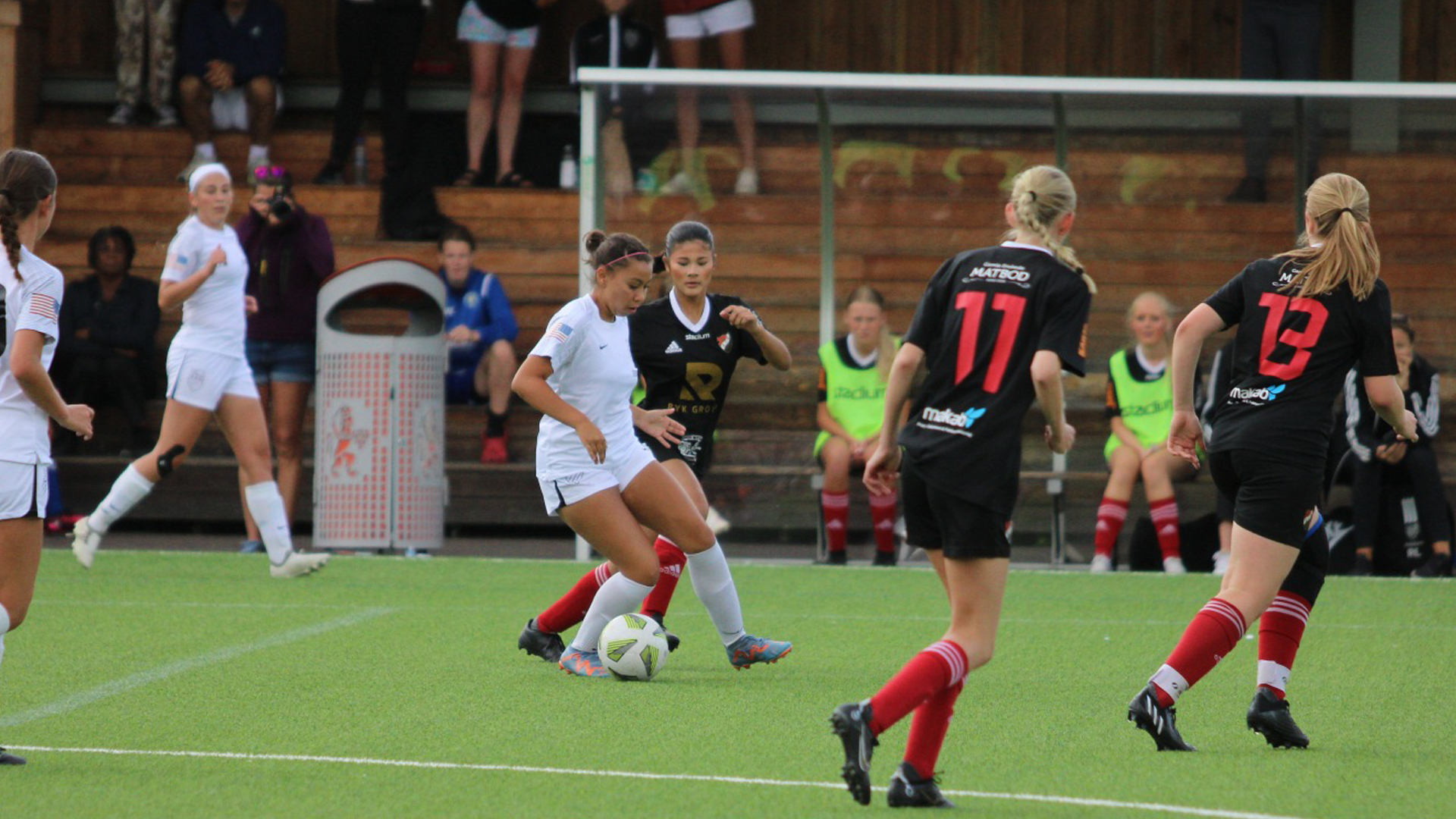 Loradana Paletta went onto secure a hat-trick while FOUR of her team mates, Madalena Suarez, Daphne Sturges-Moyne, Mikaela Regazzi and Maya Usher all scored braces with Brooklyn Magallanes the other goalscorer.
The Under 15s followed suit, securing a two-nil win against Swedes Trollhattans FK/Halvorstorps IS with strikes from Brynn Maynard in the third minute and Corinne Rodriguez in the 13th.
Going into their final group games the Under 13s were top of their group and yet to concede a goal,  as were the Under 15s with two wins from two and seven goals for and only one against.
It was never in doubt for either team with the Under 13s beating German side Walddorfer SV 6-nil the Under 15s when one better being Enskede IK 7-nil to book their place in the knockout section.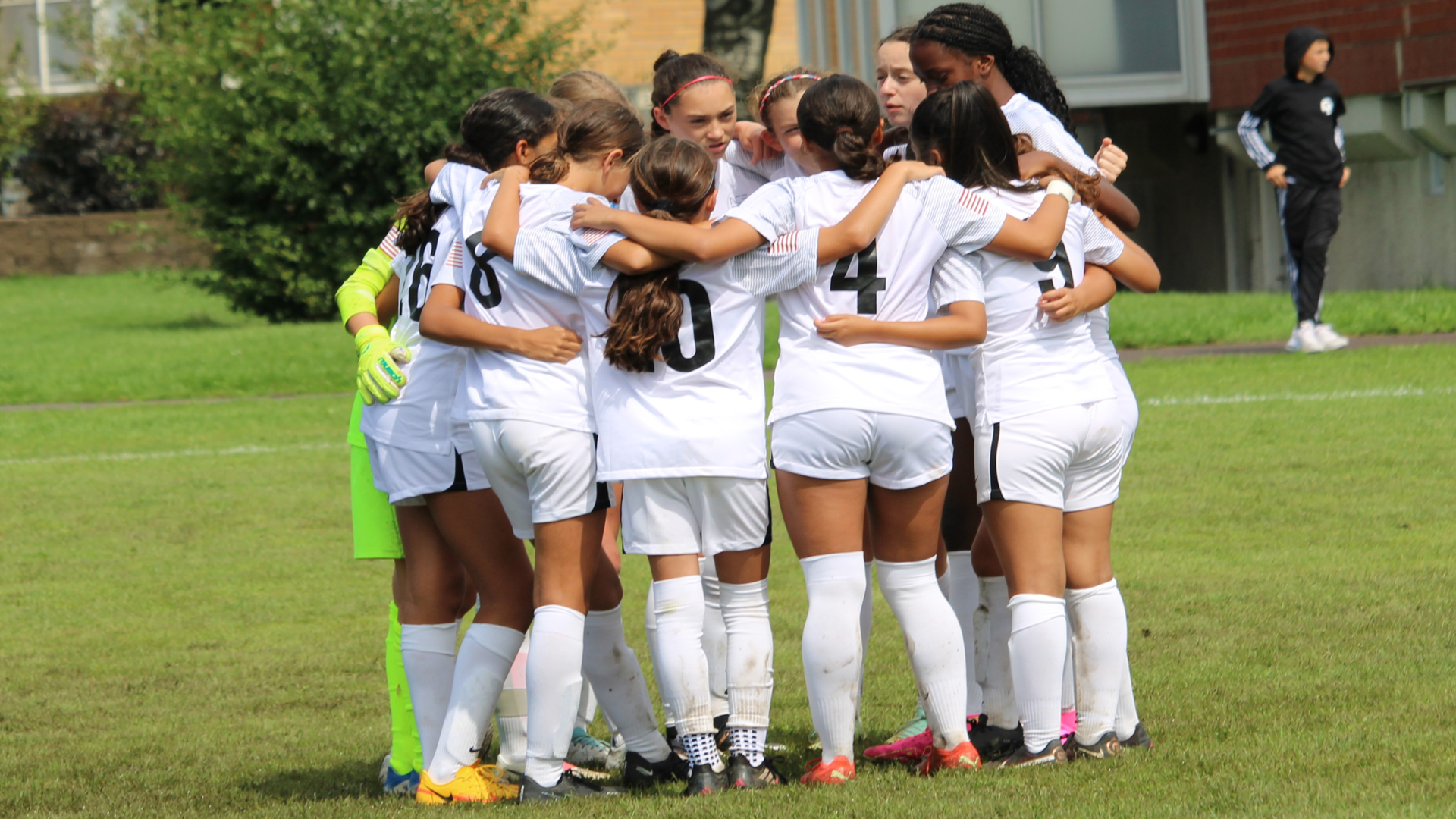 The Under 15s category contained 112 teams representing 11 nations while the Under 13s contains 31 teams from ten nations.
Both teams are being supported by an army of parents, relatives and friends as they continue their Gothenburg adventures.
They have been taking pictures and videos – as featured above – and we will try to publish as many as we can following the tournament.
* Find out how you can get involved with NCE Soccer and register to join by clicking this link.