Players participating in our Player Performance Profile Program are given extra marks for their work supporting our Communities.
Over the past few months we have featured some of our players kind-hearted work. They are our unsung heroes and by featuring their work we hope to inspire others.
Today, we'd like to say well done to Riley Powers, and congratulate her for the work she does raising funds and awareness for Cystic Fibrosis.
Here is her story…..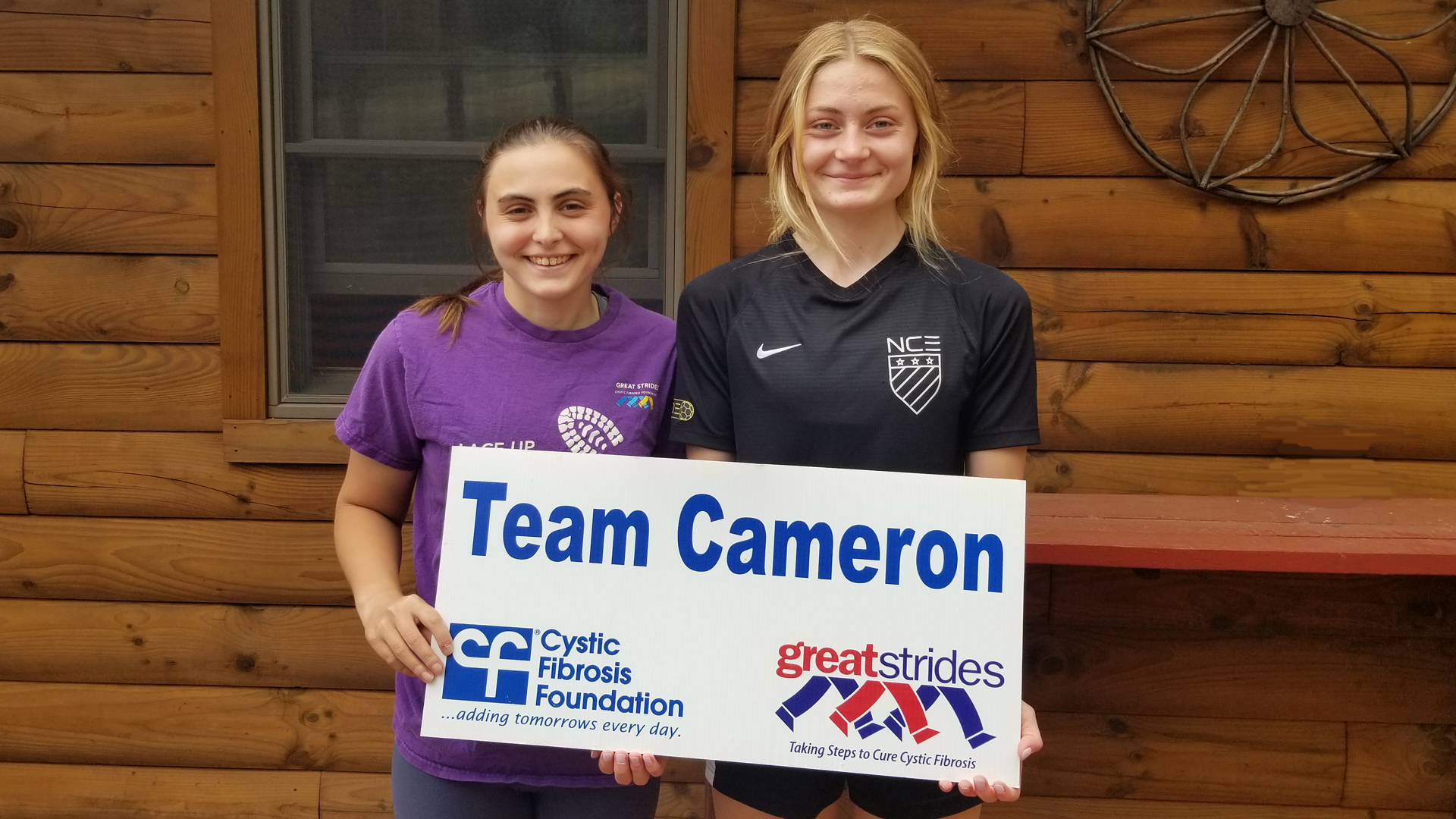 For Riley Powers, the ultimate dream is a cure for Cystic Fibrosis.
At the very least, she hopes new medicines and medical advancement will prolong the lives – and quality of life – for those suffering with the cruel condition.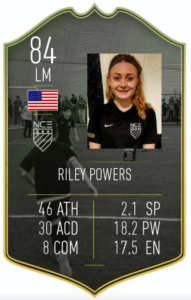 Riley has good reason to want to find a cure.
Her sister Cameron, 17, was born with the progressive, genetic disease but refuses to let it hold her back.
Now the two sisters, backed by their proud Mom Patty and Dad Steven are doing their bit to help fight the disease head on.
Great Strides
They have formed team 'Cameron' and will raise vital funds to support the CF Foundation via their Great Strides organizations.
"There has been so much progress made with cystic fibrosis and I want that to continue," Riley explained.
"My sister's health has really improved over the past year due to a new medication but we need to keep the research going.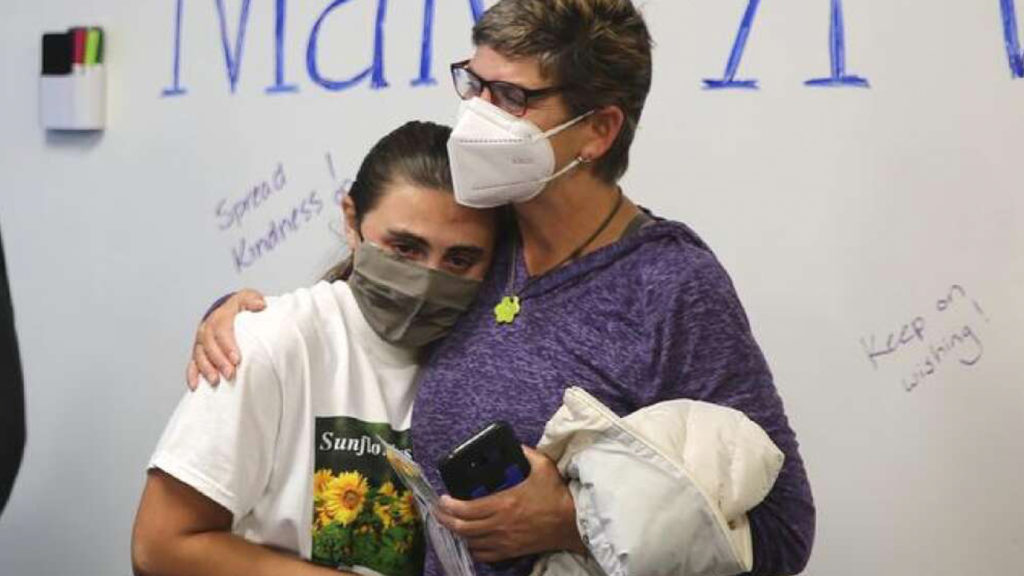 "We want to ensure that even more can be done to help all people with CF live happy, healthy, and LONG lives.
"I am starting a fundraising campaign in my community to get as many people involved in this year's virtual event as possible.
"A win for CF and a win for me, as I know I am going to grow as a person because of this experience."
Cystic Fibrosis
Cystic Fibrosis is a rare, but cruel diseases, affecting around 30,000 people in the United States.
This genetic disease affects the respiratory and digestive systems though thankfully, through medical research, has vastly advanced the life expectancy for those with CF.
Back in the 1950s, few children with CF lived long enough to attend elementary school. Now CF sufferers are living into their 30s, 40s and beyond.
Great Strides is a campaign created to raise funds for CF through sponsored walks. To date, the campaign has so far raised $10,052,071, walking a staggering 209,415.96 miles.
Around 125,000 people take part every year in nearly 300 walks across the US to support the Foundation's missing to cure cystic fibrosis and raise awareness.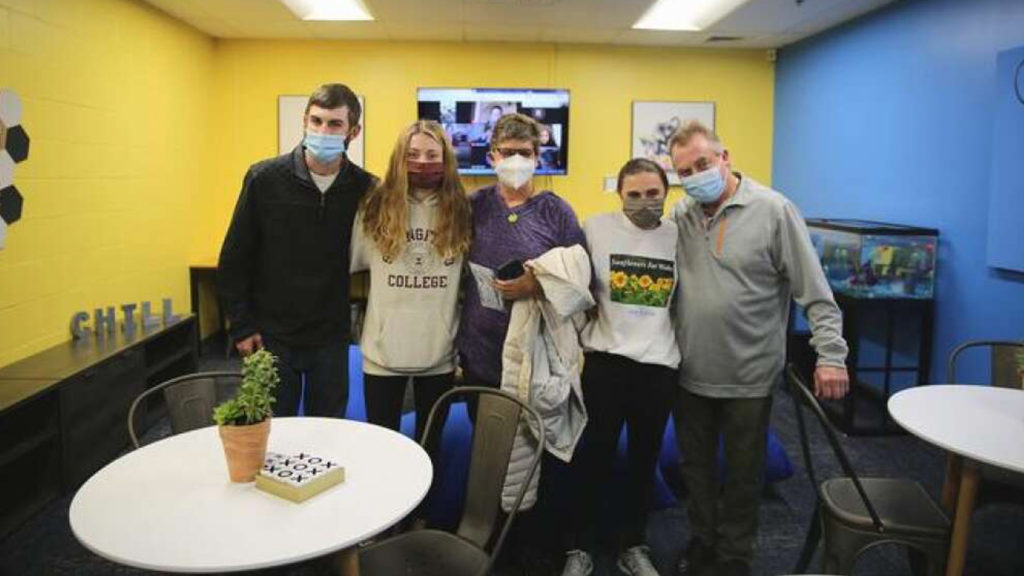 Riley, said: "Great Strides is a brilliant event, and we participate as a family every year.
Fundraising
Some years we are more involved than others, as life gets very busy, but this year I am taking charge of the fundraising efforts.
"If any of my NCE Soccer brothers and sisters want to donate I'd be happy to accept! This is a terrific cause."
The Powers sister are an inspiration. Whilst Riley leads the Great Strides charge, Cameron has already left her mark on her community.
Last year, she was granted a wish by 'Make-A-Wish Connecticut', a charity set up grant life-changing wishes to children battling critical illness.
Her wish, was to give back to Newtown high School, and to create a happy space for students which included ping-pong and soccer table, artwork and blue and gold detail.
"My sister and I may fight like normal sisters do at times, but she really is an inspiration to me," Riley added, "She deals with a lot, never complains about her CF, and perseveres through so much.
"We are going to try to raise as much money as possible for CF and hope for further breakthroughs."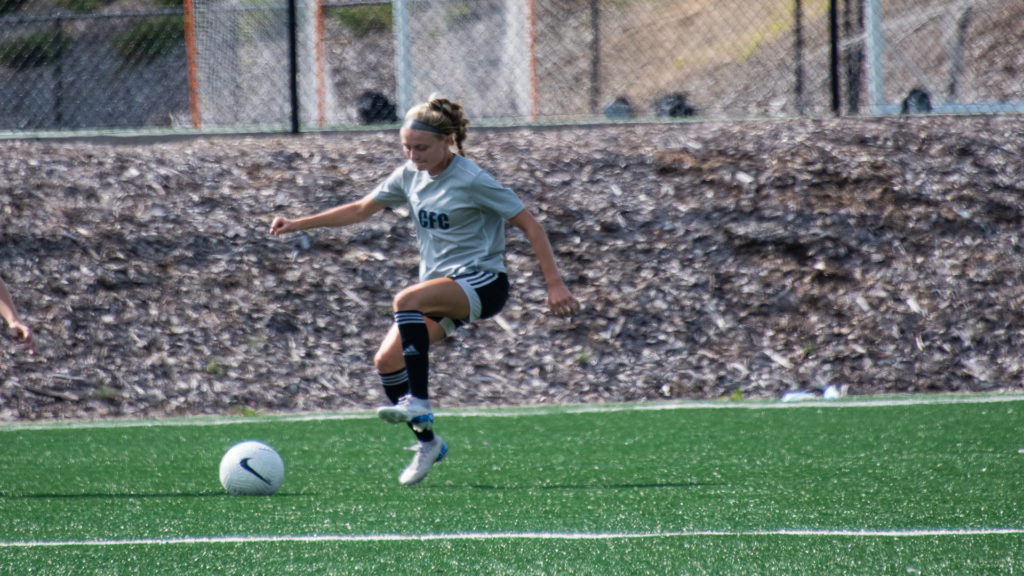 Families United in Newtown
Riley's community work does not stop there. She also volunteers to help the Families United in Newtown (FUN) Group, supporting children with special needs.
She added: "This is a group that offers fun experiences for children and adults with special needs.
"I really like doing this because it is awesome to see the smiles that simple fun activities create and that makes me feel really good as well.  If we all do a little, the world will be a much happier place."
"With all of Riley's community work it's a wonder she has any time for soccer. Fortunately for us, she does and she is making her mark on the field.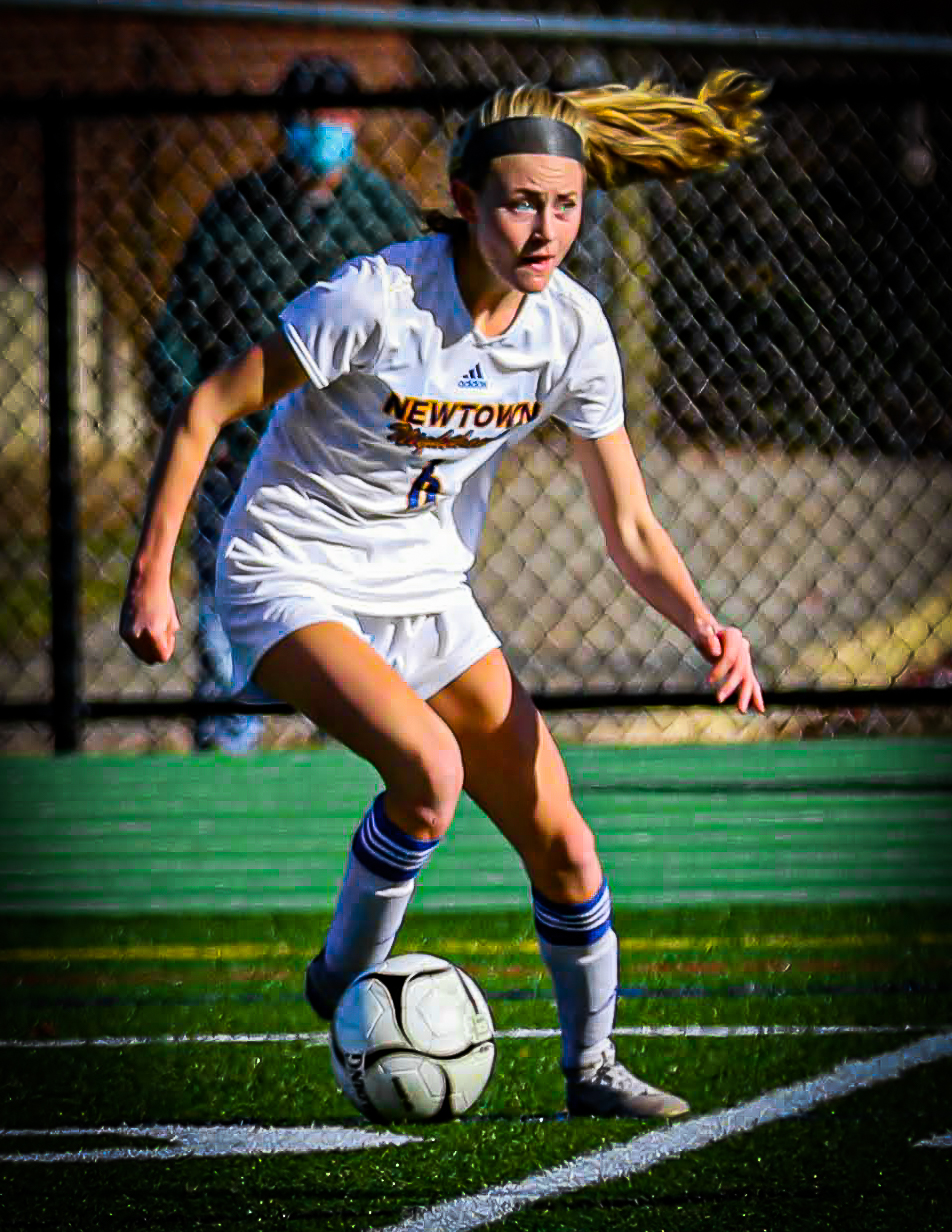 She insists the challenge of NCE and the high standard of the Center of Excellence Programming drives her forward.
She added: "I have been playing soccer since I was four years old.  It is what I do and it has shaped who I am. I can't imagine not playing again, it is just part of me.
College ID Showcase
"My mom played soccer and we would play in the yard all the time as far back as I can remember.
"I started doing NCE Soccer about 2.5 years ago when I first learned about it.  It has been the best level of soccer that I have experienced.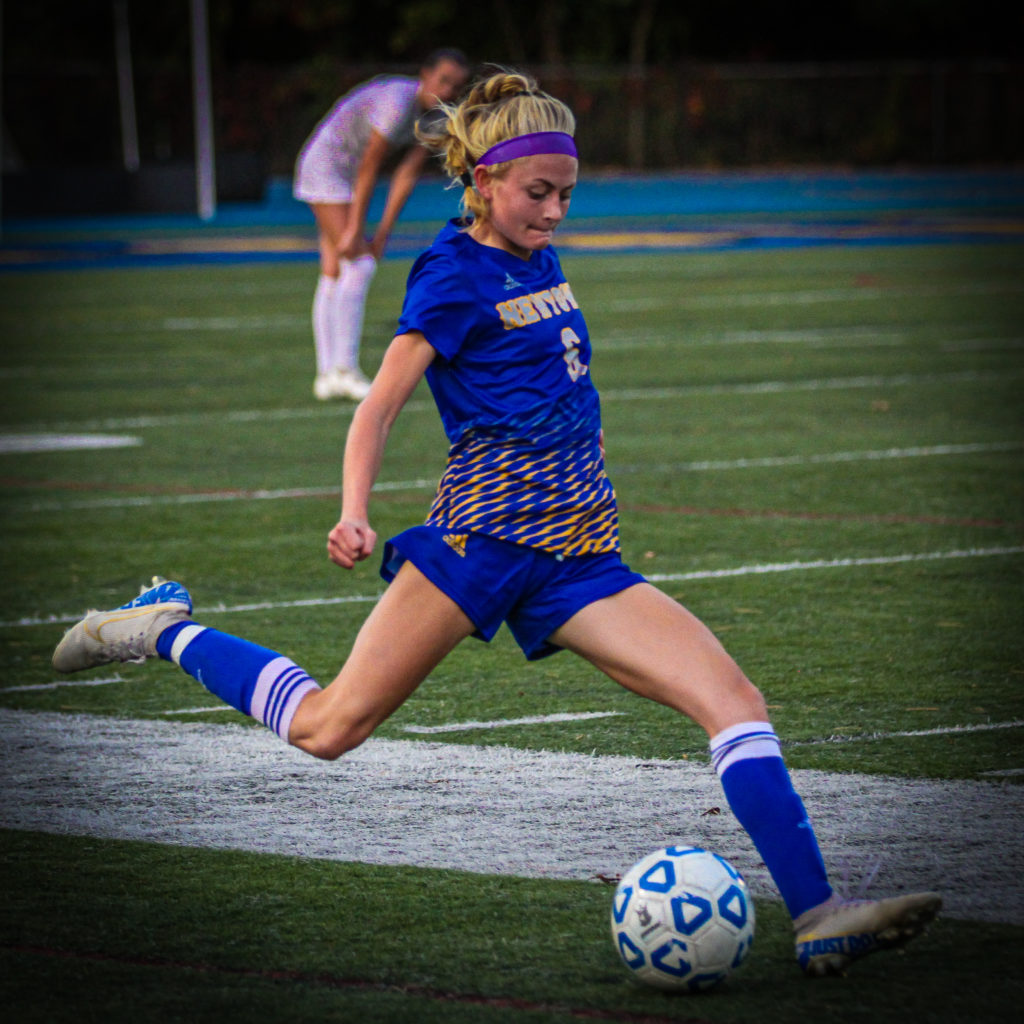 "I used to do ODP and found that NCE is much more about player development.  I know that I am a much more confident and technical player because of my NCE training.
"I attended the NCE Residential Camp 2 years ago and will be doing so again this summer as well as the NCE Residential College ID Showcase Camp.  I am really looking forward to that.
"I want to keep learning and growing with NCE.  I love to play with different players outside of my club for a different experience.
"Since all of the players with NCE are really good, I am always challenged and pushed to be the best I can be.
"If you slack off, you will stand out, so I always have to try my best and be the best I can be each session.
"I love that kind of environment and it makes me better as a player and as a person."
Performance Profile
Riley was one of the first NCE Soccer Players to sign up to the Performance Profile Program, a program created to provide players with vital feedback.
As part of the Program, NCE Soccer introduced the Excellence Score, a marking system designed to recognize athletic, academic and community achievements.
Riley achieved an Excellence Score of 84, our third highest mark, and she intends to use the feedback to become even stronger.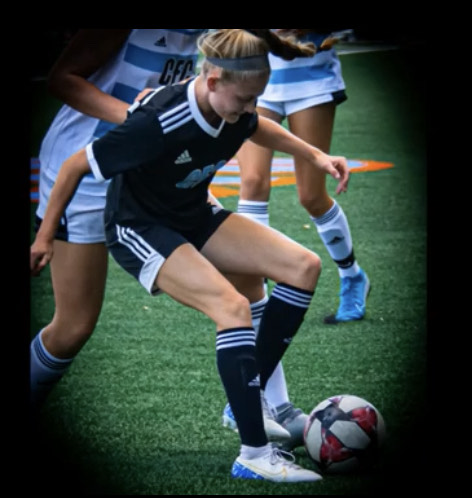 She added: "The physical testing was really cool.  It was different than anything I had done before.  I did pretty well so was pretty psyched about that.  Looking forward to beating my scores this spring!
"NCE's expectations are high and they are always set respectfully.  The trainers are very demanding but kind, caring, and always supportive.
"I never feel scared or hesitant, just challenged.  The other NCE players are also very encouraging.
"Beyond soccer, I want to study exercise science and play the highest level of soccer possible.  My dream is to play Division One and then perhaps coach afterward.
Fitness
"I really love working out and physical fitness, so perhaps working with teams in the future as a physical trainer is also something I might like."
Coach Curtis, said: "Riley and her family are an inspiration and we are very proud of the efforts she is prepared to make for her sister and for all of those others suffering with CF.
"We will do everything we can to support Riley and Cameron and we wish them every success in raising money through this terrific cause.
"Riley is a terrific soccer player and an even better person, she is developing into a very strong and inspirational young woman and we wish her every success."
Donate To Support Riley and Cameron
To donate to Riley and Cameron's Great Strides challenge click this link
View Video