NCE Soccer were delighted to support NBC Sports with a community coaching clinic ahead of the Premier League Manchester derby.
This Saturday morning, Manchester United will host Manchester City in NBC Sports Soccer's game of the day at 08:30 Eastern Time.
So where better to preview the game that the New Hampshire town of Manchester, with a group of local children.
Players agreed 8-18-years were invited to the 'Manchester Derby' event at Gill Stadium on Thursday evening.
NCE Soccer hosted the two hour soccer spectacular, led by two former Premier League stars Gary Taylor-Fletcher and Tyrone Mears.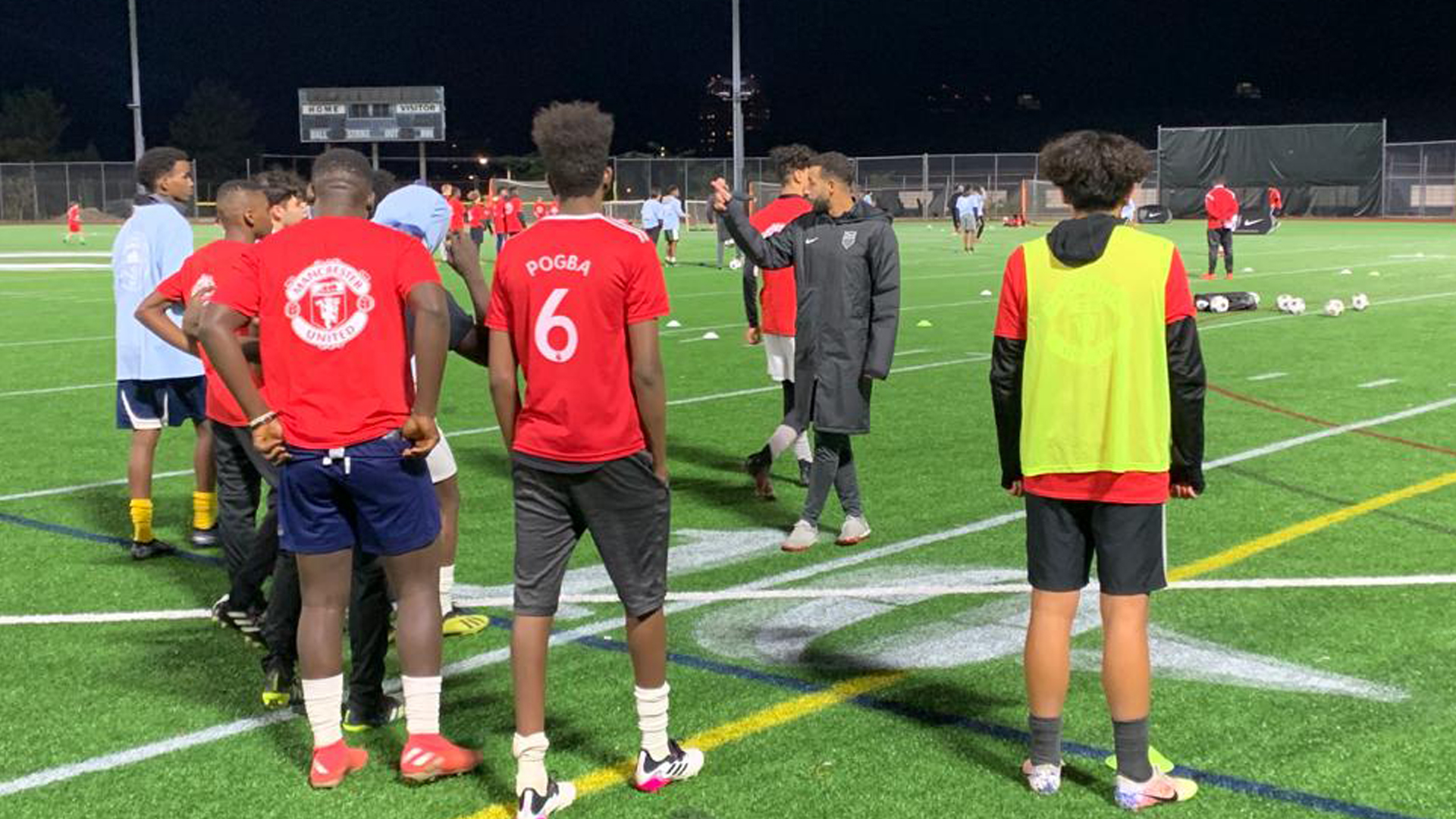 Community
Former Manchester United player, and NCE Soccer founder John Curtis, was on hand to offer advice and guidance to the players, in this brilliant event.
The NCE coaching team worked with around 75 children, coaching passing, sprint tests, goalkeeping, possession games and then small sided games to finish.
"It was a terrific event and we were honoured to be invited to coach the children by NBC Sports," John explained.
"NBC Sports have shown complete commitment to not just the Premier League, but soccer as a whole.
"The Premier League is the pinnacle for players but we have to engage with the grass roots, the community, we need get players playing for fun.
"We want people to fall in love with the game, them, if enough people show that enthusiasm and love for soccer, then the natural talent will shine out and that's when elite coaches step in and make a difference.
"I founded NCE Soccer to give those players their best possible chance of development, to help them to take advantage of their natural ability and to shine.
"But we can't lose sight of the natural love for the game. We can't all be the next Cristiano Ronaldo, sometimes it's just great to put on the kit and get involved and enjoy it. It is the greatest sport in the world.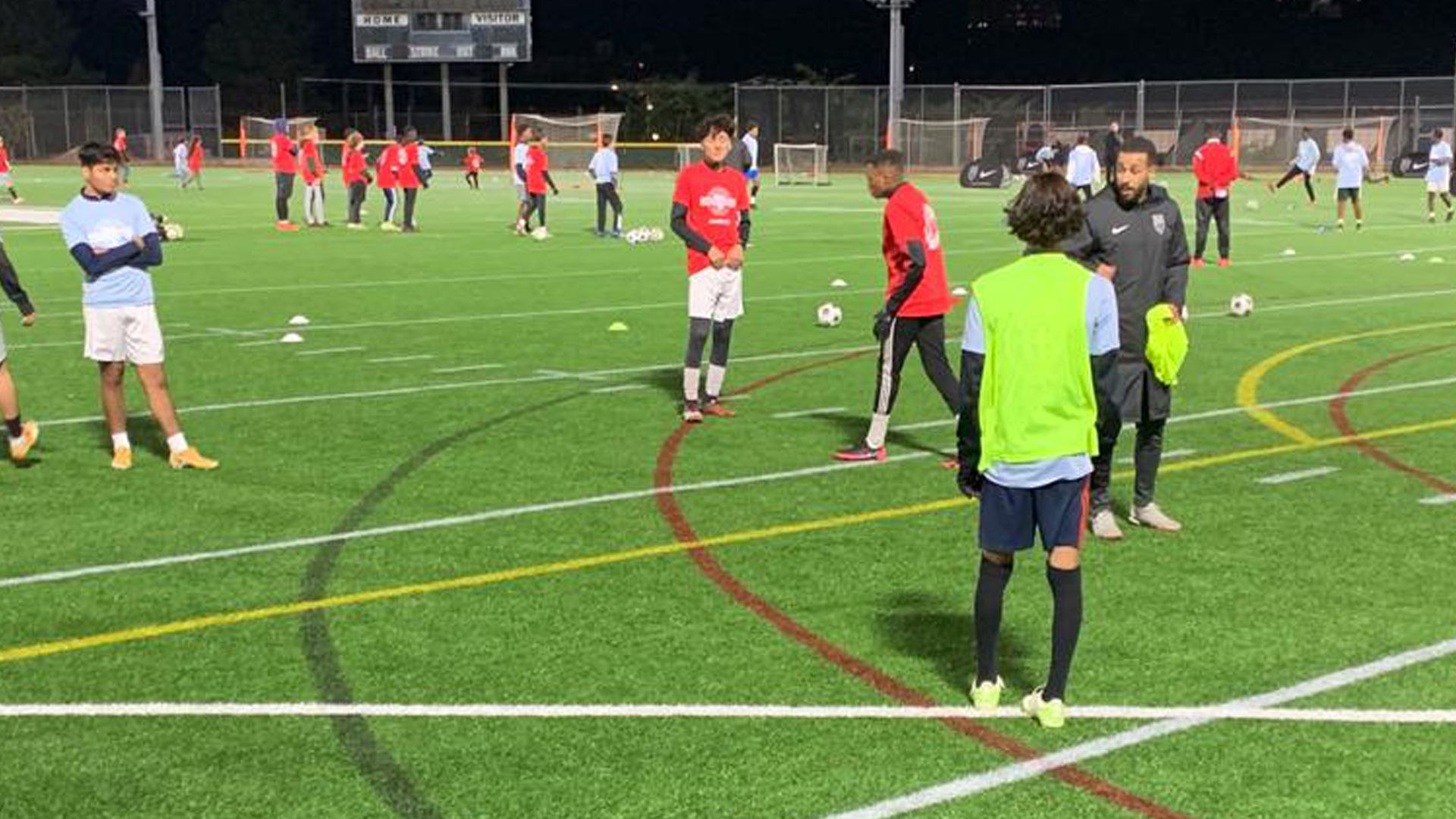 Derby
"Derby day is special, it provides absolute focus on the best of the best but we can't lose sight about where is begins, and that is with youngsters, outdoors, enjoying the beautiful game."
The 'Manchester Derby' event was hosted at the Gill Stadium in Manchestera town renamed Manchester by Samuel Blodgett in 1810 in honour of the English industrial powerhouse.
NCE Soccer students will be able to watch the NCE coaches in action during a segment of the build-up to the Manchester derby  in NBC's coverage of the derby on Saturday.
Mayor of Manchester, NH, Joyce Craig, insists the town mirrors in Northern England roots by remaining split down the middle in terms of its support for United and City.
He told NBC: "In 1810, our city was renamed Manchester by Samuel Blodgett, our city's founder who envisioned Manchester, New Hampshire would become just as much of an industrial powerhouse as Manchester, England.
"His vision came true, at one point, Manchester, New Hampshire was home to the largest textile manufacturing operation in the world. Today, our Millyard has transitioned from textiles to bio-manufacturing and higher education — but is still reminiscent of the industrial manufacturing powerhouse of its namesake, Manchester, England.
"Just like the residents in Manchester, UK, residents of Manchester, New Hampshire are split down the middle.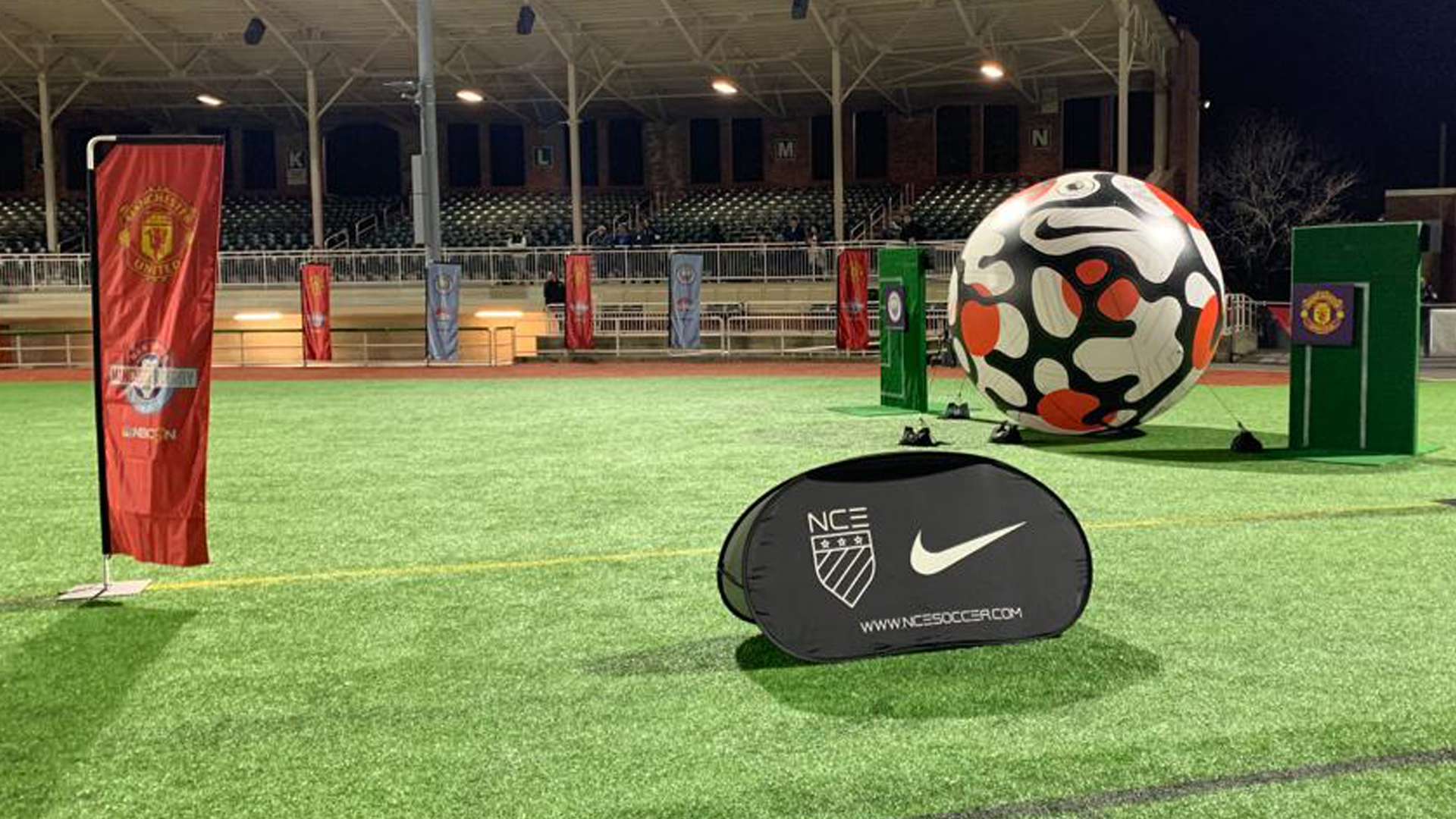 Soccer
"We've definitely seen soccer growing in popularity, especially among our younger residents. Soccer is one of our most popular high school sports, and we just installed a new mini-pitch in partnership with Southern New Hampshire University, Major League Soccer and the U.S. Soccer Federation.
"In the warmer months, pickup soccer games are played constantly, you can see it anytime you drive by any one of our city parks and support for the U.S. women's national team is growing all of the time too.
"We're thankful for the connection that we have all the way across the Atlantic Ocean, and can't wait to take part in this historic rivalry. It's always fun to see kids playing sports and staying active. We have eight different youth soccer leagues in Manchester. I know our young soccer players loved to participate in the youth clinic hosted by some of their favorite teams.
"Fans of the winning team will be excited to see City Hall lit up in their team's colors. Although, most folks might think the blue and red is in honor of the most popular American football team here, the New England Patriots!" Craig joked.
Players at the Manchester Derby NCE Soccer clinic were t-shirt giveaways of the red of Manchester United and the blue of Manchester City, plus life-size player cut outs and murals for photo opportunities and a gigantic Premier League ball took pride of place at Gill Stadium.
* Tune in to watch the derby and NCE Soccer on NBC Sports on Saturday morning by CLICKING THIS LINK