NCE Soccer graduate Maximo Carrizo has made MLS history – by becoming the youngest ever player to sign a First Team contract.
The 14-year-old former NCE Soccer player has agreed pro terms with New York City Football Club.
Maximo was originally introduced to New York FC's Academy five years ago by NCE Soccer founder John Curtis, who recognised his potential.
He had been impressing with his club team FC Westchester and working with NCE Soccer to maximize his potential.
He was snapped up by New York City Academy in 2018 and, after four successful years, has signed his first contract to make MLS history.

Honour
Carrizo said: "It's an honor for me and my family to make MLS history by becoming the League's youngest player to sign a First Team contract.
"This is an incredible Club with amazing people, I'd like to thank everyone at NYCFC for believing in me and helping me take the next step in my career.
"I know I'm young and I have a lot to improve, but I am ready for the challenge and will work hard every day to show everyone what I am capable of.
"I already feel part of this Club and I really believe that NYCFC is the perfect place for me to continue my development and grow on-and-off the pitch.
"It's inspiring to see how NYCFC produces talent and how Homegrown players get the opportunity to play in the First Team.
"I know this will take some time, but I am willing to be patient and learn from the amazing group of players and coaches that we have at this Club."

NCE Soccer
Carrizo becomes the MLS's youngest ever player to sign a first team contract, breaking the previous record of Axel Kei of Real Salt Lake, who signed his first contract at 14 years and 15 days in January 2022.
He will be eligible to play for NYCFC II that will compete in the newly formed MLS NEXT Pro League.
And he won't be alone, as former NCE Soccer graduates Cooper Flax, Diego Rossi, Dren Dobruna have already had a taste of New York FC First team action.
The three Academy players impressed last year when travelling with the senior team for pre-season training.
NCE Soccer founder John Curtis, said: "This is what it is all about, playing a small part in helping young players maximize their potential.
"I am so happy for Maximo and his parents, this is a truly magnificent moment for them all and testimony to the hard work and dedication they have shown.
"I've got to the know the family pretty well over the years and they deserve real credit for bringing this in together as a team.
"Maximo has the ability, but crucially he has the right attitude and I hope this is the first step on the path to becoming an established professional footballer."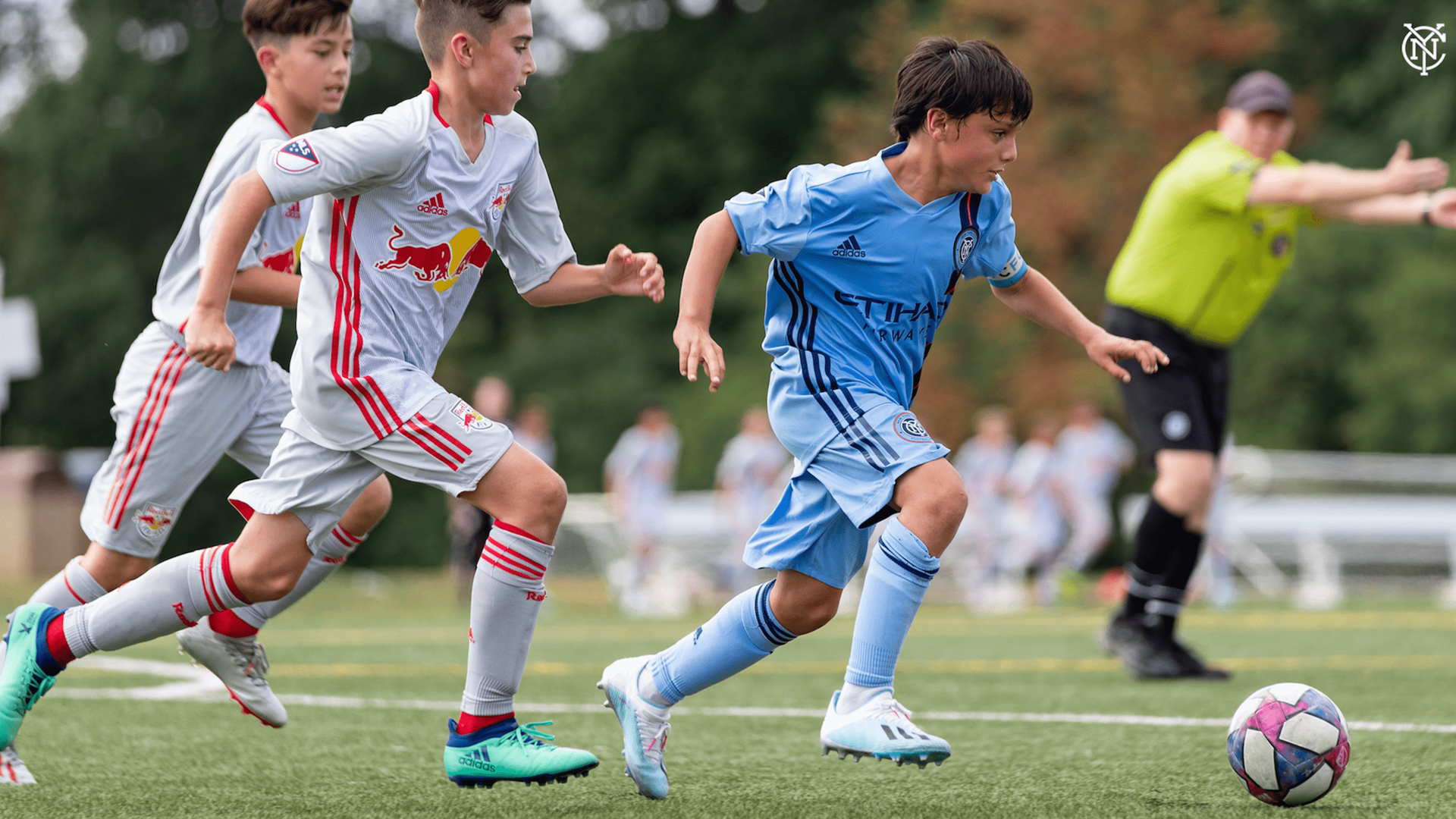 New York City FC
Maximo is New York City FC's tenth Homegrown signing in Club history since the Academy was formed in 2015.
The Fairfield County born teenager played in the U-15 MLS New Playoffs and was called into to the US U-15 Youth National Team Camp in Chula Vista, California earlier this year.
NYCFC Sporting Director, David Lee, said: "We're extremely happy to sign Maximo to his first professional contract, this is a historic moment for both the Club and MLS.
"He's a special and extremely talented player and it's been exciting to watch him develop over recent years in our Academy.
"Maximo is now at the very start of his journey as a professional and the next stages of his development over the coming years will be ensuring he maximizes his potential through working with our coaches and all the support staff in the Academy, NYCFC II and the First Team.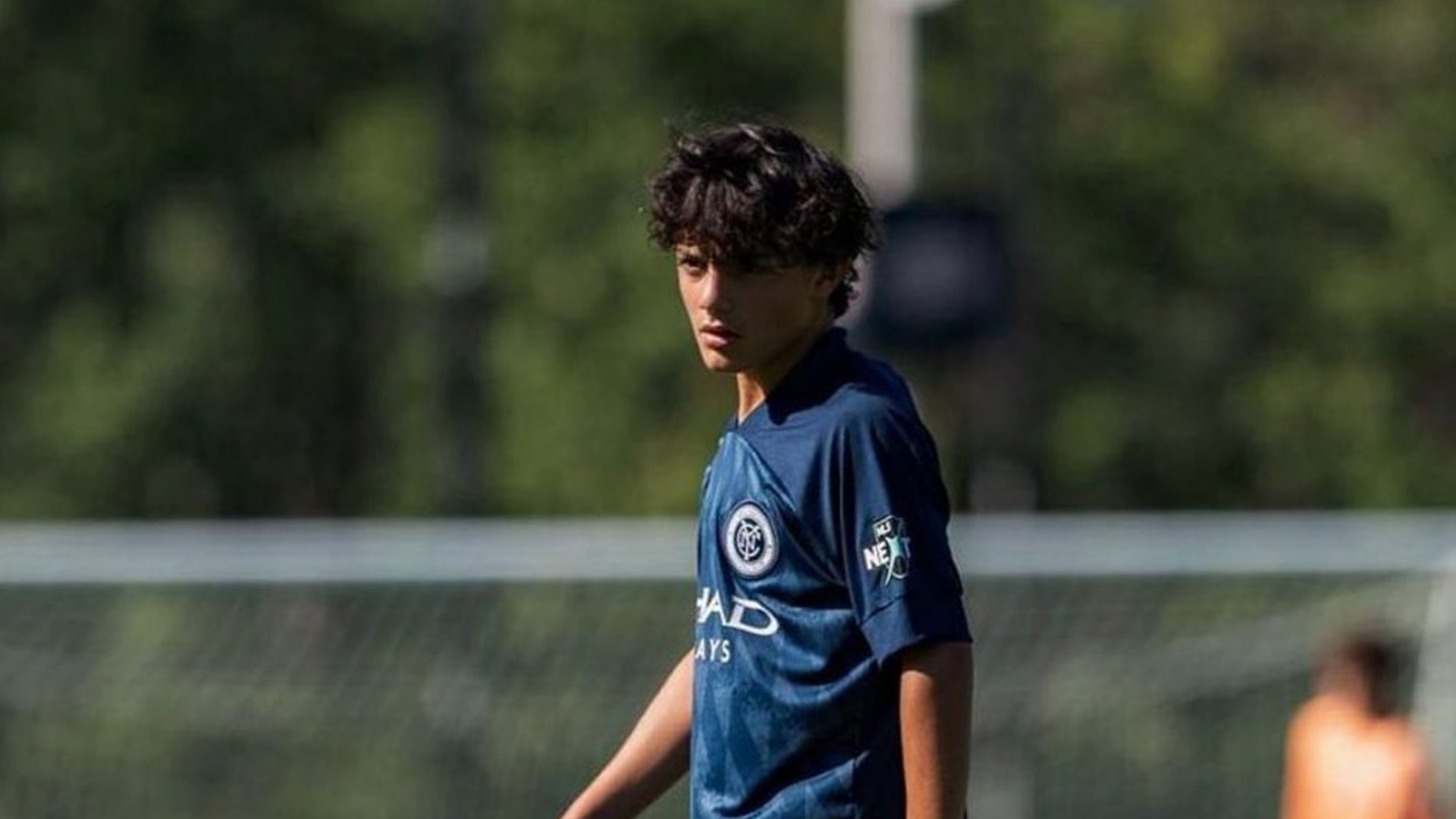 Professional Pathway
"After Christian McFarlane, Maximo is the second 14-year-old we've signed to the First Team in a matter of months which shows how much talent we have in that age group and throughout the Academy.
"There are so many talented midfielders at our Club that he can watch and learn from, and the addition of MLS Next Pro will also help Maximo and all our Academy talents become better prepared for First Team football.
"This signing is further proof that NYCFC is one of the best environments for talent to develop and thrive as we continue to provide young footballers a pathway to professional soccer.
"I'd like to thank everyone in the Academy for the incredible work they do in identifying talent and helping these young players take a step towards achieving their dreams. We have so many great role-models for these young players to learn from."
* Follow in Maximo's footsteps and join NCE Soccer. Tryouts for Spring and Summer Programming will begin in April at a venue near you.
* Click this link to view tryouts and sign-up for access to full programming including international tours, residential camps, Showcase events and much, much more.
© – Images kindly supplied by nycfc.com