It has been a bit of a scramble – but NCE Soccer have begun the defence of the Gothia Cup!
Players have literally flown in from around the world to represent NCE Soccer at the Gothia Youth World Cup – thanks to the Scandinavian Airways pilot strike.
Our intrepid players, their parents and NCE Soccer staff were forced to find alternative routes after SAS cancelled flights from New York.
With just 24-hours notice there were few alternatives available and hardly any seats – cue a herculean effort for the squad which split for the journey to Europe.
Players have arrived in Sweden via Boston, New York, Philadelphia, Washington DC, Lisbon, Istanbul, Amsterdam, Iceland, Norway, Munich using planes, trains and automobiles.
For some that has meant a mammoth 35-hour trip and a whole lot of patience but the players have arrived and NCE Soccer will field FOUR squads as originally intended.

Amazing Effort
"It has been a hell of an effort and everyone deserves a huge pat on the back for their amazing effort in making this happen," explained NCE Soccer Director of Operations Nick Dunbar.
"At one stage it looked like it could be a disaster, we could see it coming as the pilots strike has been on for some time but SAS would not announce which flights would be cancelled and which might still make it.
"With 24 hours notice it was a mad dash but the players, their parents and our staff combined together and found a variety of routes to ensure we made it.
"We had players and their families scrambling away in every direction with some driving to Washington DC, Boston, Philadelphia just to start their journey via a whole host of destinations via planes, trains and buses.
"It's quite incredible really but we had groups of players literally bumping into each other in places like Amsterdam Airport and even Istanbul – though it should be made clear none of our players travelled alone and were all with their families.
"It was amazing to see the players arrive in ones and twos throughout the day and night, some in Copenhagen but others having to skip Denmark and go straight to the tournament but they did it, and we have four terrific squads!"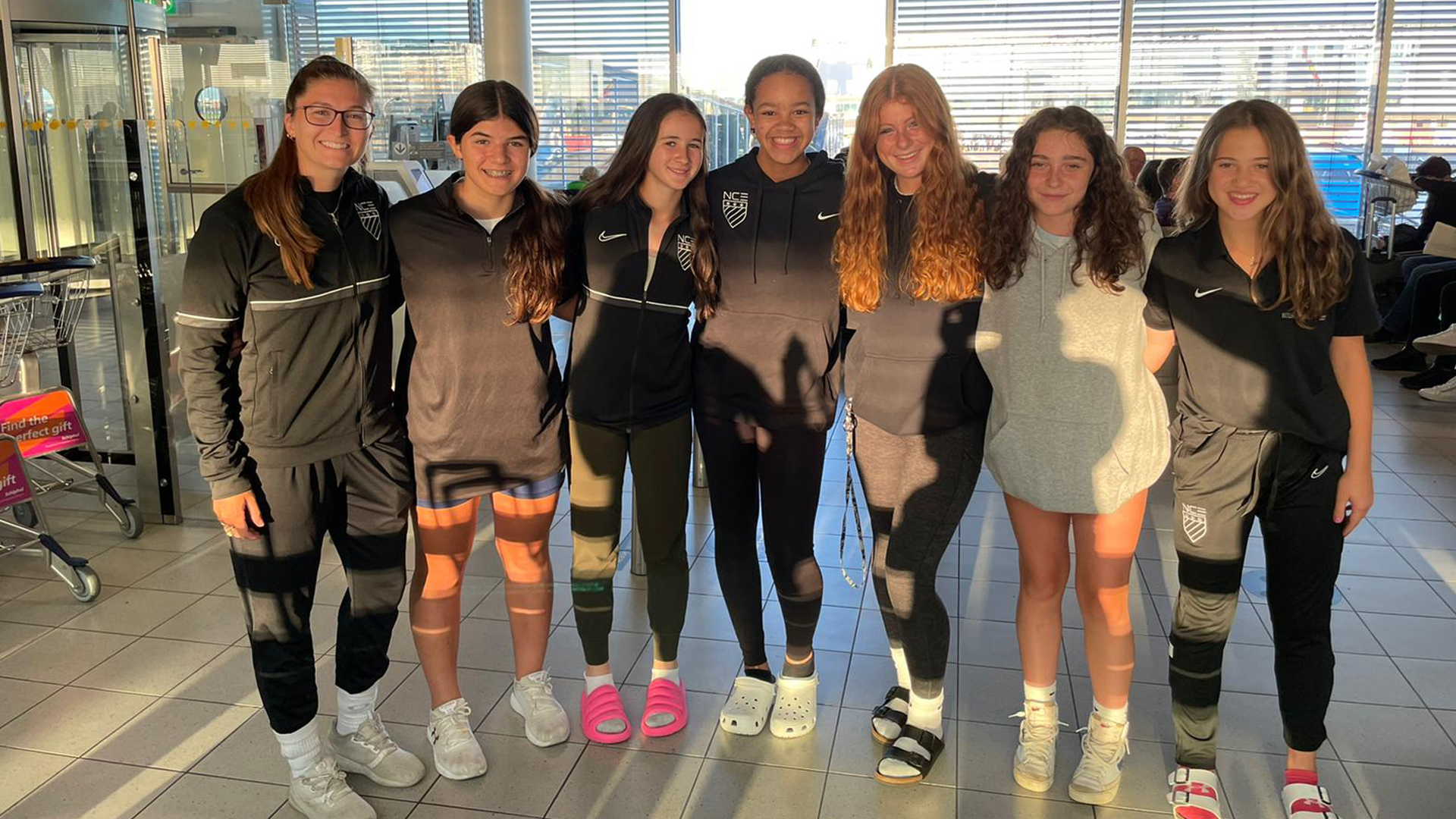 35 Hour Journey
Coach Rob travelled with Eliza, Julia Arbelaez and Ashley from New York to Oslo before taking a train and then bus to Gothenburg while Coach Erin traveled with Rebecca Bartnik (08), Veronica Smith (07) Audrey Palmer (07) and Mia Hageman (08) from Boston to Amsterdam and then onto, Copenhagen.
Giana DiFebbo and Amina Brown (2008) drove from New York to Washington before flying to Istanbul where they faced a 20-hour lay over before finally flying onto Copenhagen to complete their mammoth 35 hour journey!
Gianna Palko (06) endured a 24-hour journey flying out of Philadelphia at 10:30am on Friday morning to Atlanta, onto Amsterdam and finally arriving in Copenhagen at 10:35am on Saturday morning and Mila Falcone (2008) clocked up 19-hours flying from New York to Munich and then onto Copenhagen whilst Michaela Delson (2009) endured a 16-hour journey from  New York via Munich to Gothenberg.
The list of heroic journeys goes on….and we try and feature them all on our Instagram page!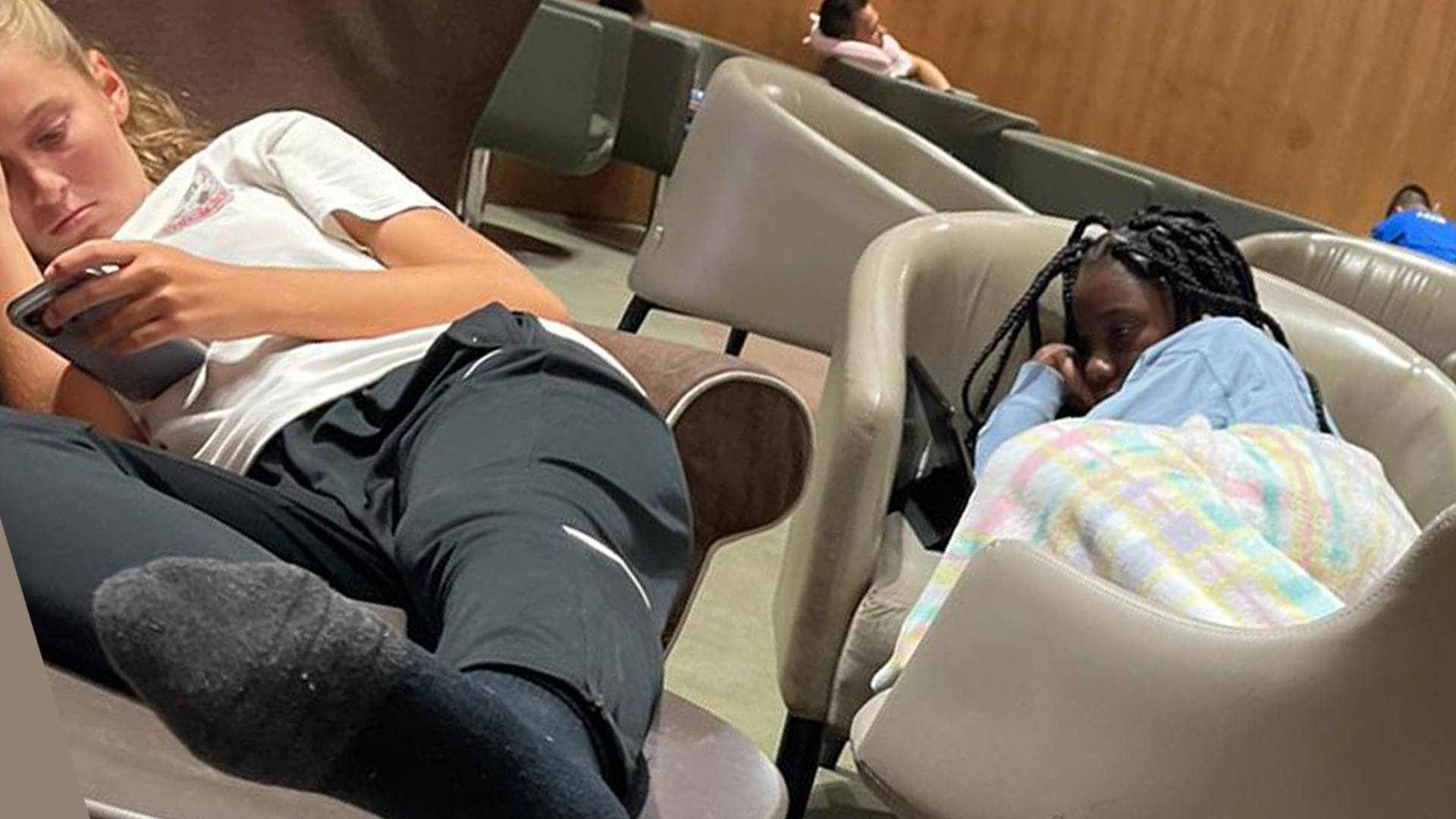 Terrific Start
But, if anyone was in any doubt, Dylan Jacobsen proved it was all worth the effort when she became the very first player to score at Gothia 2023, scoring in just two minutes for to put the Under 13s ahead against Kungsladugards BK from Sweden – see her goal below
Dylan, said: "What an amazing feeling it was to score and to help the team to a tremendous win in our very first match. I was determined to make Gothia 2022 after missing out because Covid forced the tournament to be cancelled and we are determined to make up for last time."
The squad were all supposed to enjoy two days in Copenhagen before transferred to Gothenburg on Sunday and, many were still able to enjoy the cultural delights of this great city but the priority was Gothia and, just like the Avengers, they assembled just in time.
The Under 13s were first out of the black an 08:00 kick off against Swedish side Kungsladuguards BK but after Dylan's opening strike it was one way traffic with NCE running out 9 – 0 winners. They followed that first victory with a comprehensive 7-nil win over Listerby IK/Hoby GIF to top their group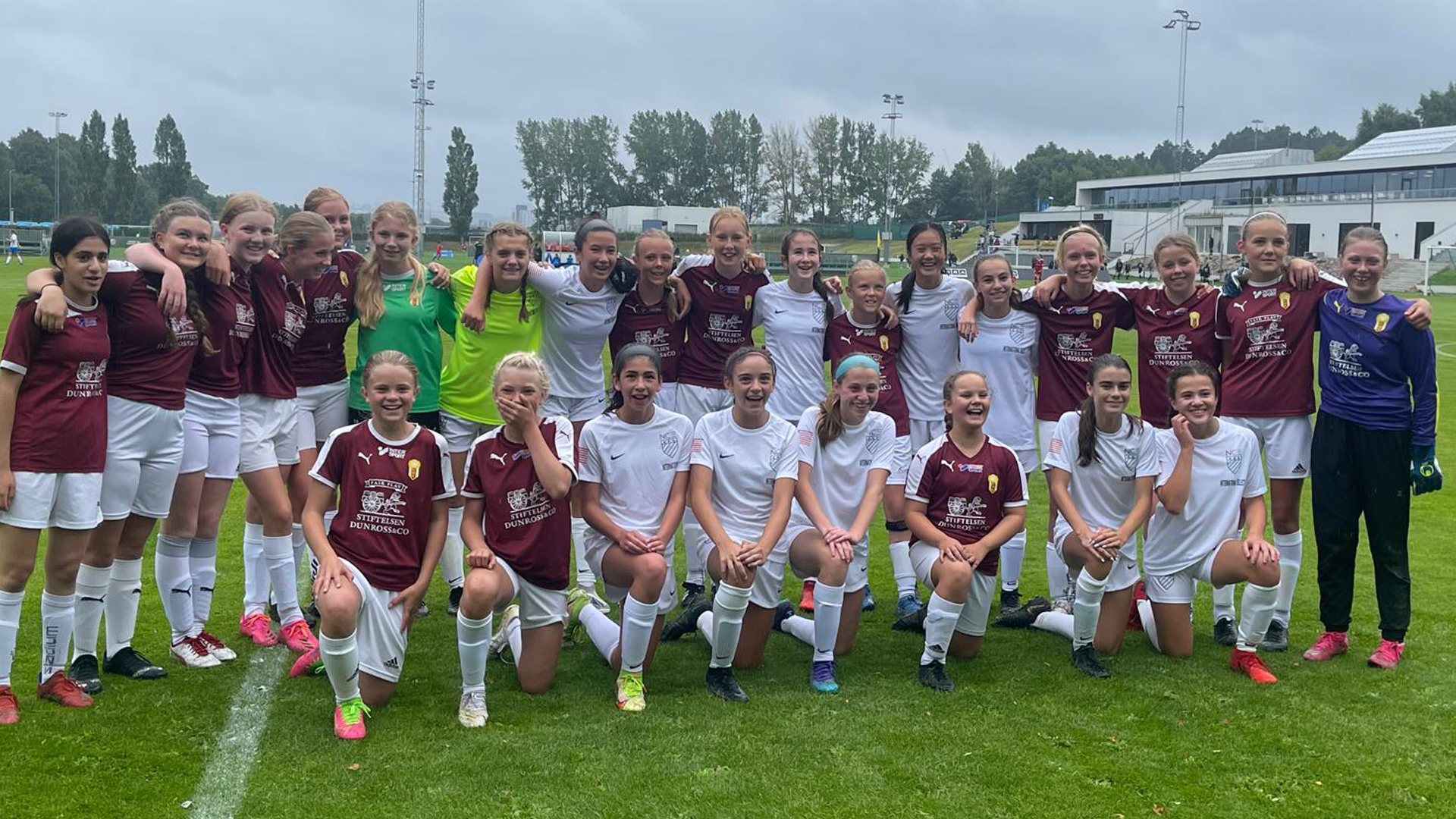 The Under 14s produced a far more comprehensive performance than the 2-0 scoreline suggests to eat IF Vaster with goals from Mia Hageman and Ingrid Murphy while the Under 15s kicked off their campaign with a stunning 5-1 win over Norwegian outfield Lyn Fotball. They will go again this evening but look well placed.
Brooke Vogel opening the scoring for the Under 16s in their match against Boo FF quickly adding a second and a third before finally conceding with the Swedes looking to get back into the game before Ashley Delloiacono put the result to bed by netting the winning fourth goal.
So far so good. An incredible amount of miles covered but NCE Soccer are off and running at Gothia thanks to the efforts of all concerned!
Let's go NCE!
View Gallery