NCE Soccer will fly with both boys AND girls squads to take on England's finest in the 2023 Pro Pathway Tour.
Two 20-player squads will be chosen to represent NCE Soccer in an intense week of action against professional teams.
The two teams will tour England during Presidents Week, jetting out from New York on February 16th for seven days and six nights of top class soccer.
Players will train with professional coaches from top Academies and play against top clubs from the North West of England.
Invites will be sent out this weekend and places are limited on this hugely popular tour.
Last year players trained at Manchester United, Crewe Alexandra, Fleetwood Town and with former England and current Aston Villa manager Steven Gerrard's own Academy in Liverpool.

Top Academy Teams
"This year will be bigger and better and we are delighted to be travelling with both boys and girls teams," explained NCE Soccer Chief Operating Officer Nick Dunbar.
"We were play competitive matches against top Academy teams and enjoy coaching sessions with their professional coaches.
"Last year was a fantastic experience for the boys and a totally new challenge for them to overcome.
"They found the pace of play, the aggression of opposition and type of game a real challenge but we able to learn valuable lessons.
"The biggest challenge was arguably the conditions, though it is unlikely we would have the same luck again given we flew into one of the biggest storms to ever hit the UK.
"The weather forced our plans to change slightly but the boys and supporting parents had a great time and the trip was a huge success."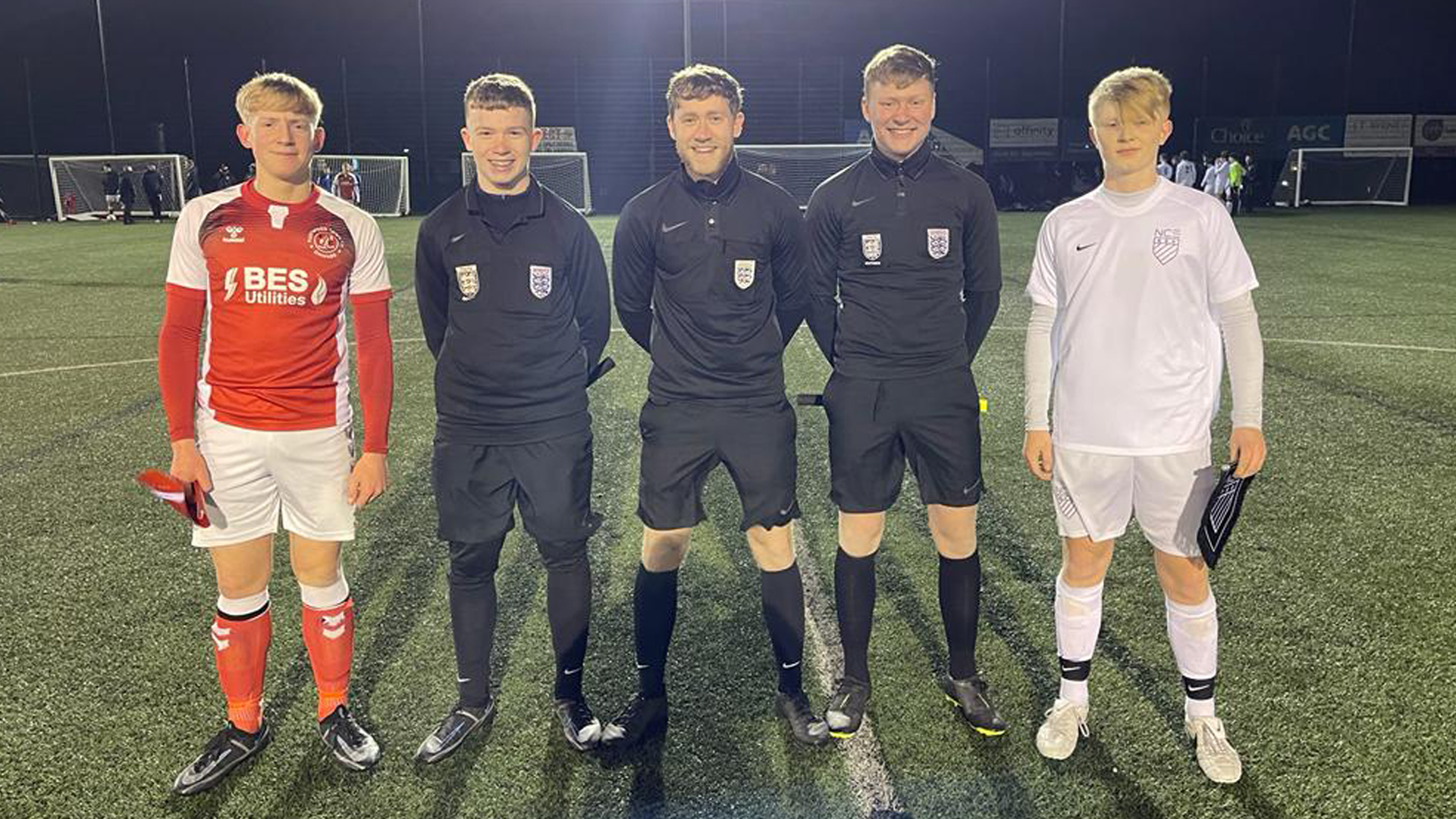 Manchester
NCE Soccer will travel with two 20-player squads selected from players born 2007/2006 from across the NCE Soccer regions.
Families will also be allowed to travel in support with accommodation provided in the Greater Manchester area.
Aside from playing and training our squads will also watch top flight action with tickets to Premier League and English Championships games.
We go behind the scenes at Old Trafford and the Etihad with stadium tours at Manchester United, Manchester City and will be looking to additional benefits.
"It is a great trip for players and their families, the standard of soccer is extremely high and it is a real test for our players," Nick added.
"We have fantastic connections at pretty much every clubs in the North West and they love the opportunity to face international opposition.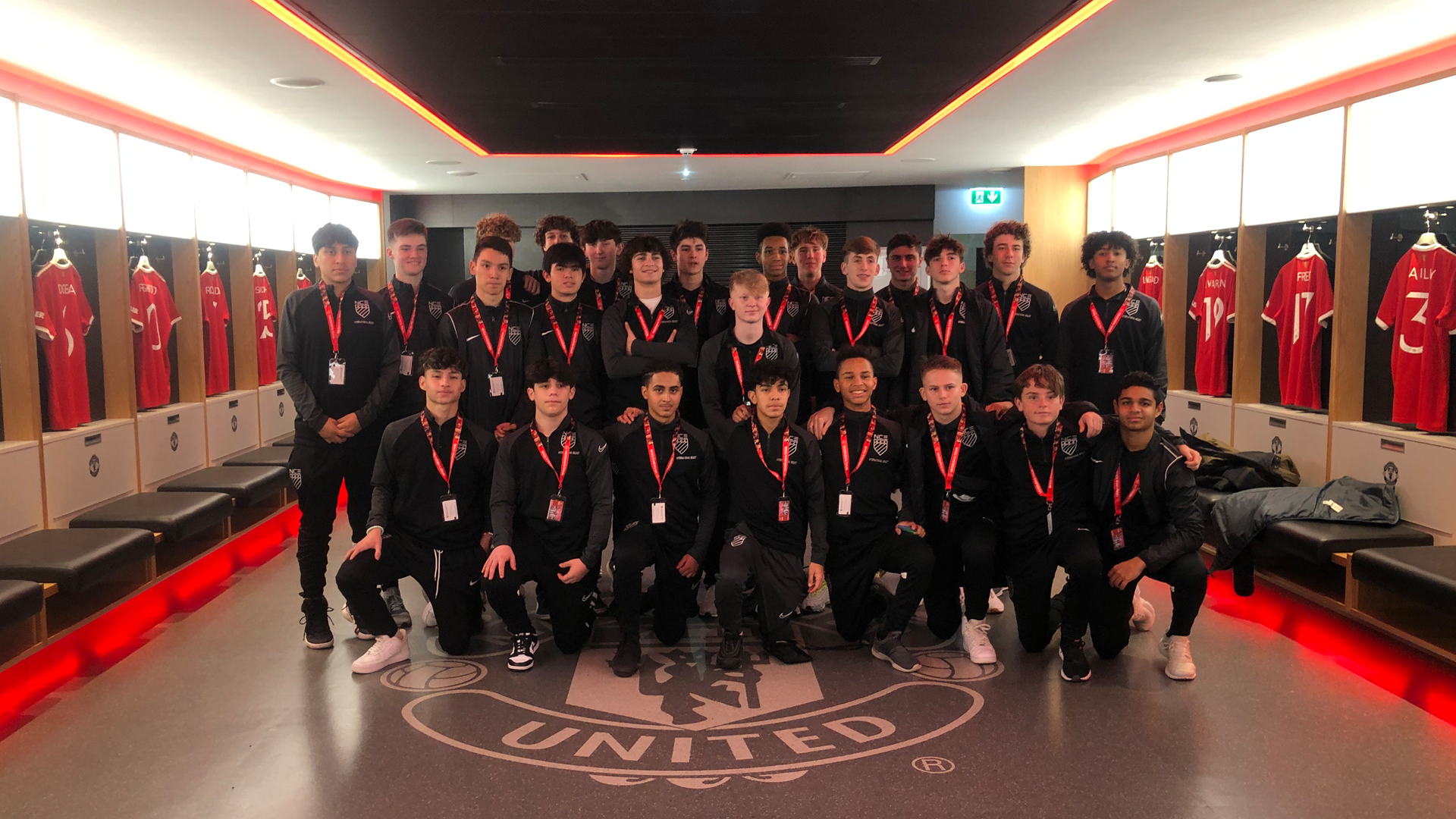 Manchester United
"It is a pretty intense week, there is a lot of playing and training over the seven days and opportunities to go behind the scenes.
"The Stadium tours at Manchester United and Manchester City are hugely impressive, the players get a chance to visit the dressing rooms, they see the trophies and memorabilia and even get to sit in the managers dug-out.
"Spaces are limited and places will booked on a first-come first-served basis with invitations being sent out as we speak so for those players interested, don't miss out at this is a great tour."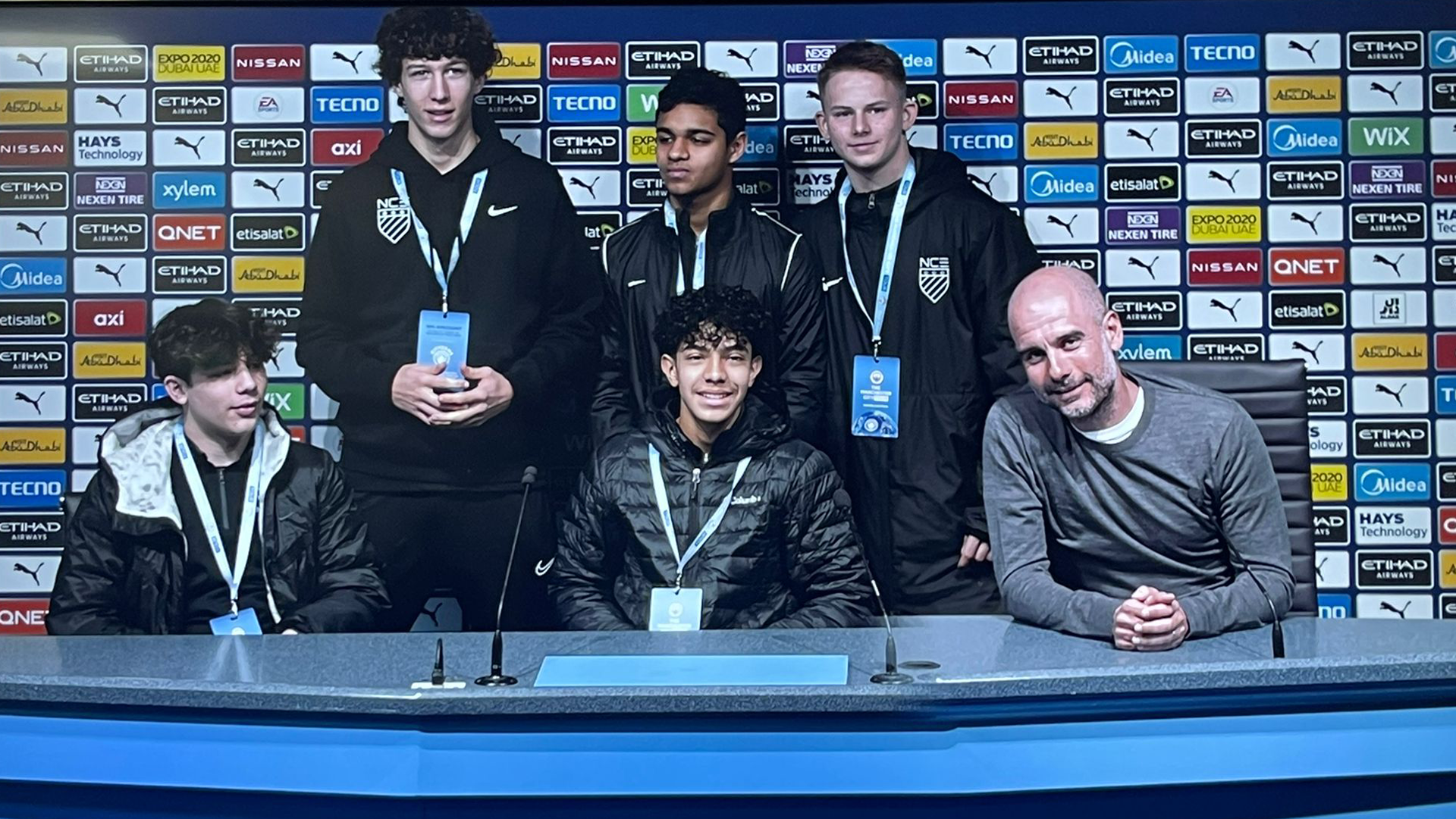 Travel Package
Last year NCE Soccer flew from New York's JFK Airport and stayed in a Manchester City Center hotel providing families and players with the opportunity for additional sightseeing and shopping.
This year our teams will fly out on February 16th and return on February 23th enjoying six-nights in a class hotel with full uniform included in the travel package.
The full list of fixtures, training facilities and hotel will be announced nearer the time and will depend on Premier League, Champions League and domestic fixtures.
* To have an opportunity of being selected to represent NCE Soccer Select Squad players must be playing within NCE Programming. 
* To find out much and to talk to a member of our team get in touch via this link.
View Video – Pro Pathway 2021 Tour