NCE Soccer Girls flew into England and gave the Women's Super League something to think about!
They produced a serious of stunning performances at the Oakham Tournament and were only pipped to the top spot by Arsenal Football Club.
The Under-13s led by coach Nicole Carroll flew into England on Monday 8th August full of hope and expectation.
The 2010s were the third NCE Soccer Squad to fly in from New York for this prestigious tournament and they did not disappoint!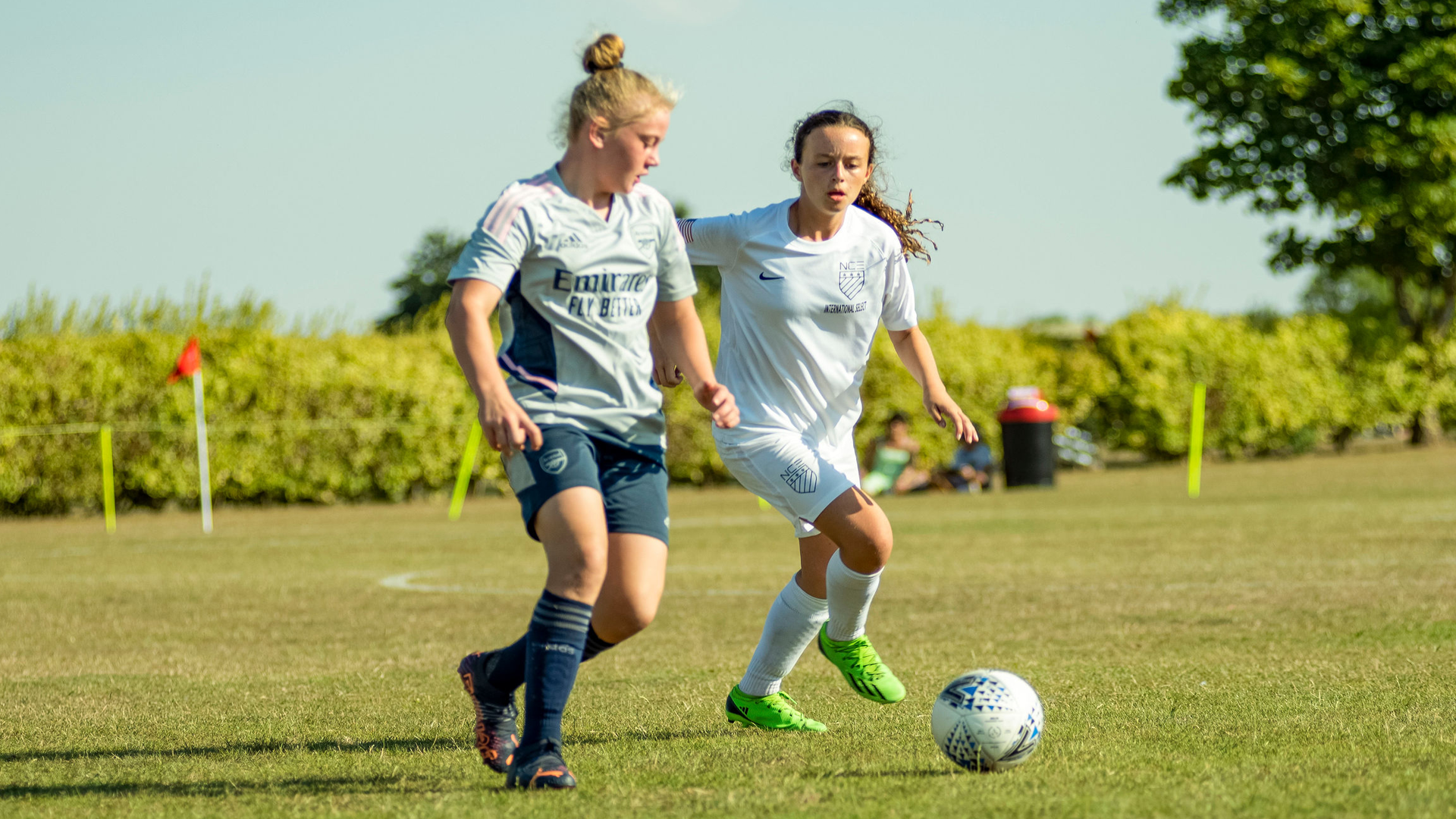 Two victories against Brighton, a thrilling win against London FTC, drawing against Aston Villa and Arsenal showcased the girls credentials.
"The girls had a blast and they were super successful placing second in the tournament behind Arsenal," Nicole explained.
"The games were really competitive, however our girls out played most of our opponents and we were pretty evenly matched against Arsenal.
"The girls really enjoyed the English football experience. This was incredible experience and they will remember it forever."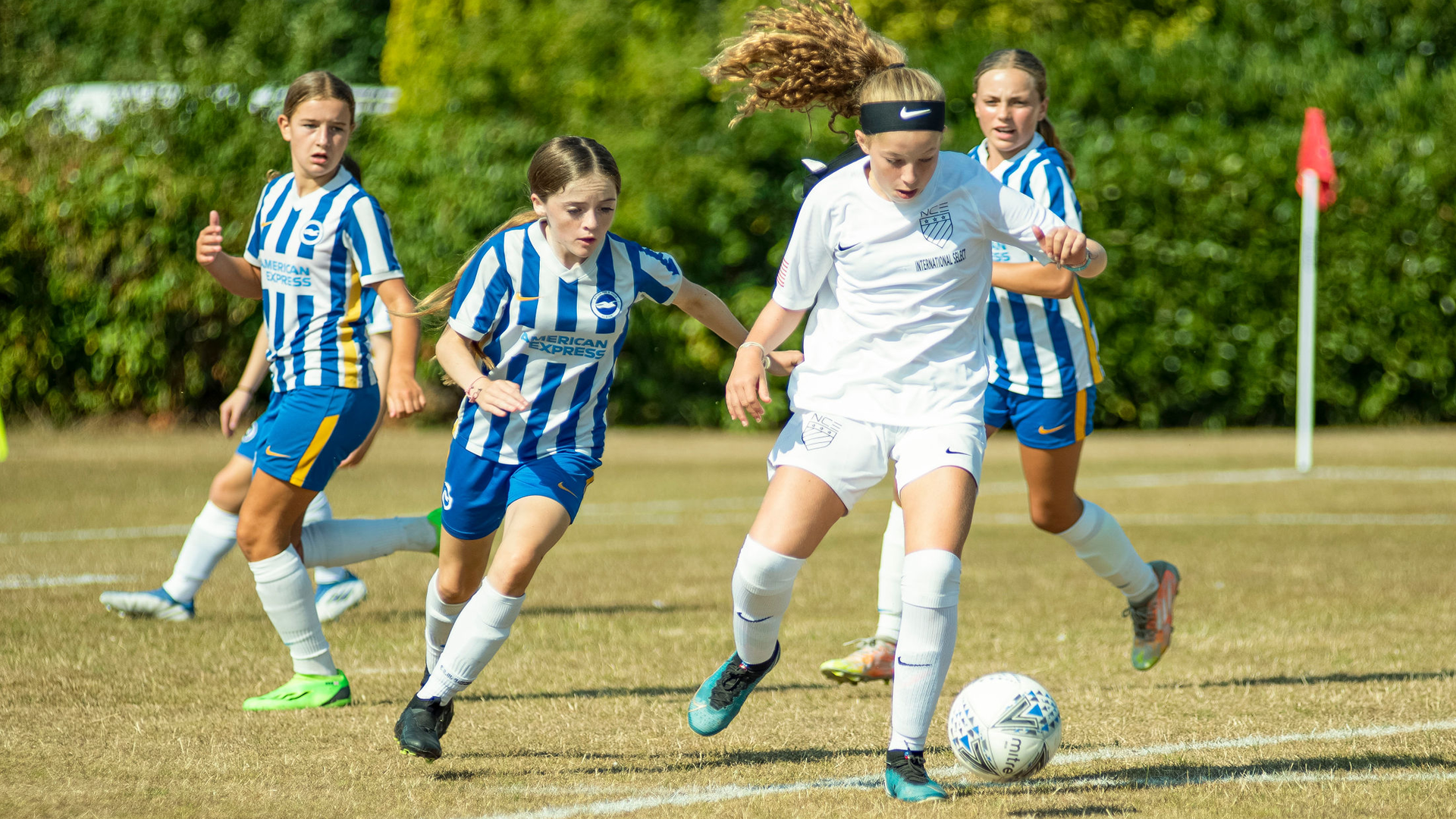 The girls selected for the NCE Soccer Pro Academy Tour were chosen from around the NCE Soccer regions.
Their performances through the season earned them a call-up to the Select Squad.
The girls flew out of New York to arrive fresh on Monday morning at Heathrow before being transported to Oakham School.
Preparations for the tournament became immediate with training sessions with NCE Soccer coaches in preparation for the three day tournament.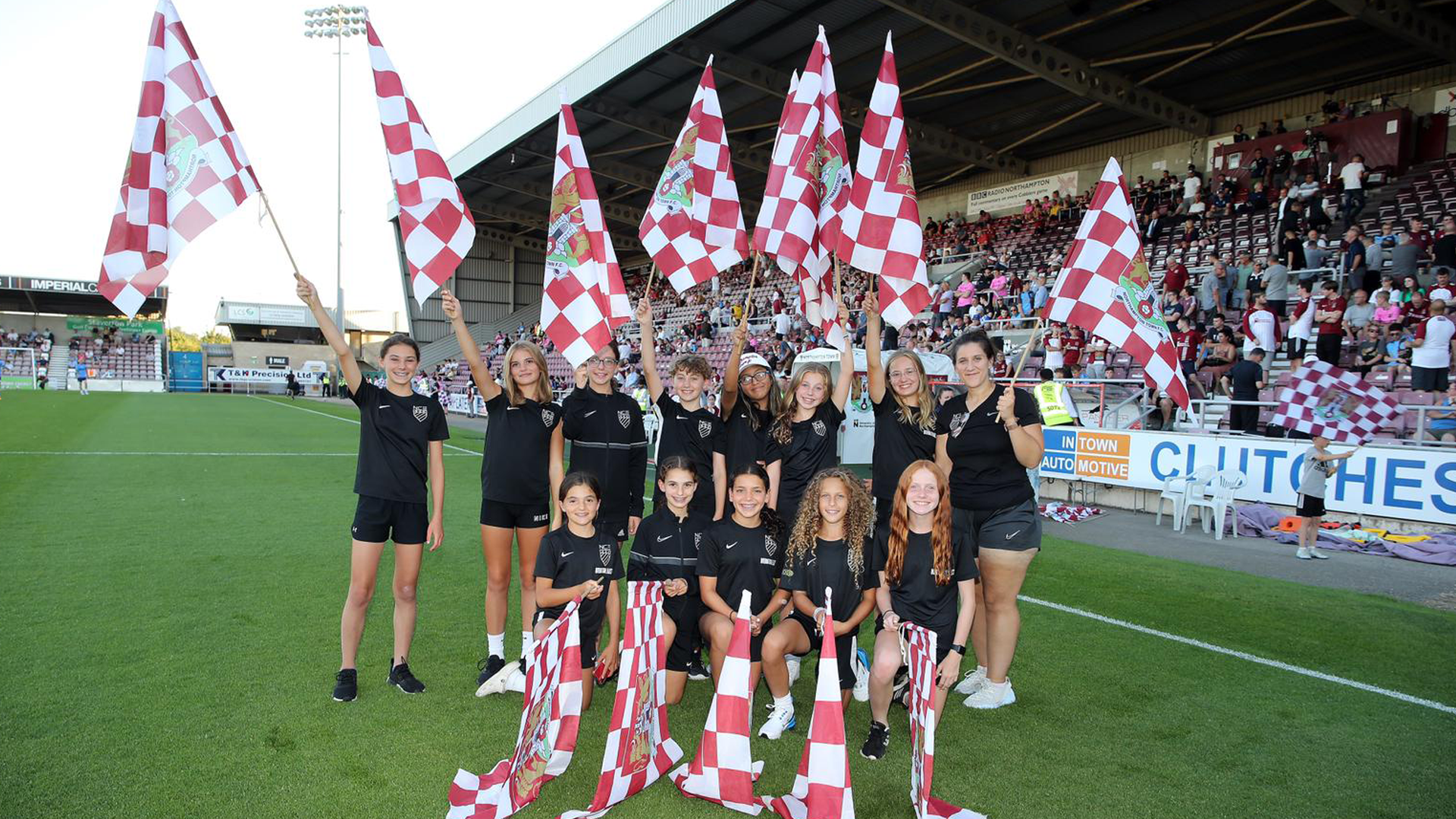 Organisers arranged for them to be guests of honour at two top flight England games.
They acted as flag bearers at Northampton versus Wycombe and Coventry vs Bristol City.
* To join NCE Soccer and have the opportunity to represent NCE Soccer at events around the world players must be part of NCE Soccer Programming.
Tryouts are only held twice a year but will begin again in September at venues across NCE Soccer regions – including this year Southern California.
To find your nearest venue and apply for placing click this link.
View Gallery