Madison Decola only has one bad thing to say about NCE Soccer – that she ultimately grew too old to stay in it.
She insists the NCE Soccer training program provided the 'best workouts ever' and helped her develop into the player she is today.
Maddy insist they pushed her and challenged her to develop and helped her to maximize her potential.
Now, Maddy is carving out a reputation as a top NCAA Division One defender in the Big East Conference and is all set for her second season with the Seton Hall Pirates.
NCE Soccer caught up with Maddy, who hopes to pursue nursing as a career – after soccer – ahead of her second season to learn about her progress as she starts her second year at University.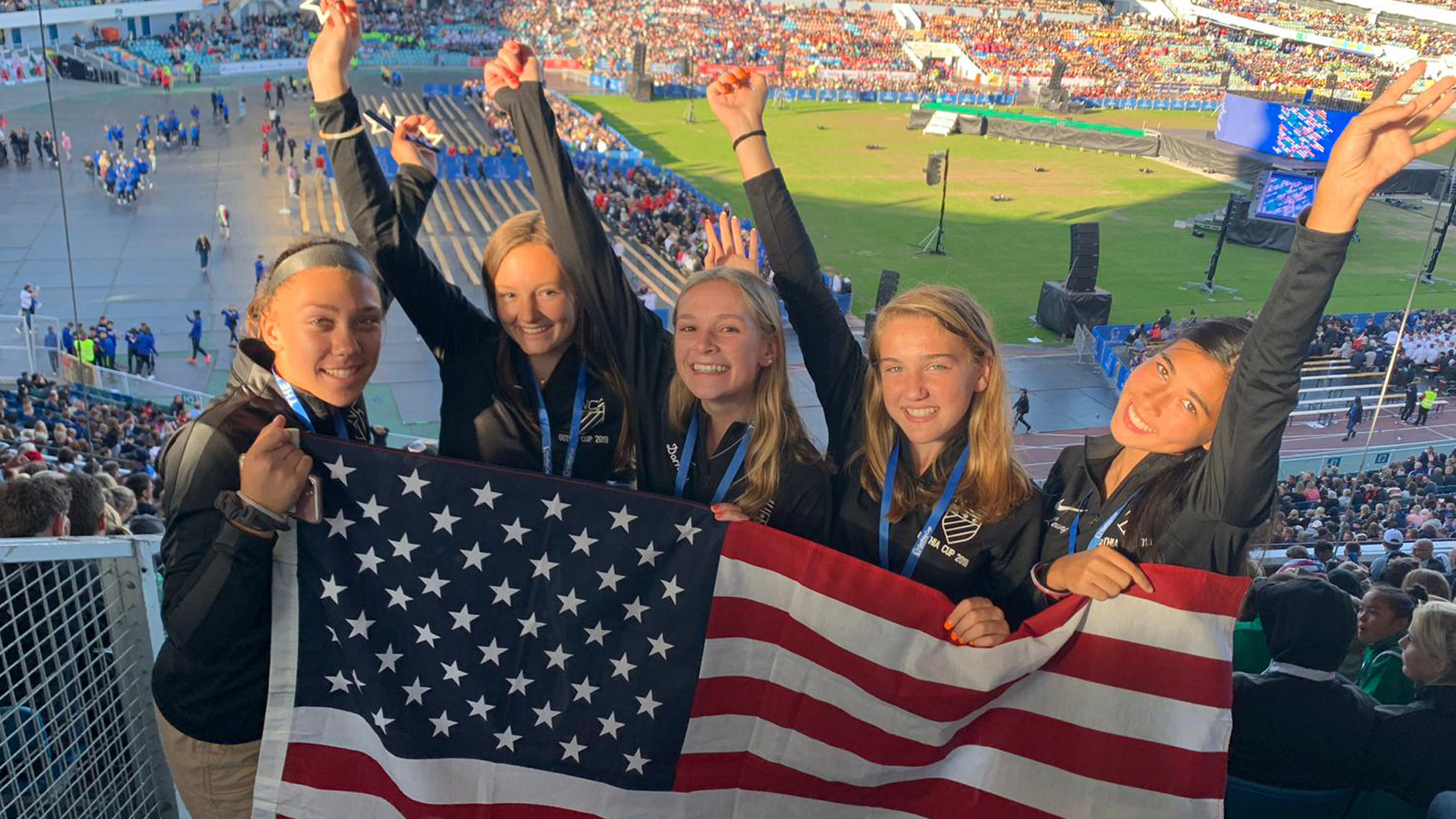 "My freshman year went well. It took a bit of time adjust to a new coach but I played played 16 out of 18 games, missing two because of injury," Maddy explained.
"I scored a couple of goals including the equalizer in the second half of my second career game in an important win at Central Connecticut and played 90 minutes in the back line in the 1-0 win over Marquette.
"This past summer I started for Clarkstown WPSL who won their conference and made it to playoffs which was a fantastic experience.
"Even better, it was great to be reunited with some of my old NCE Soccer teammates who I travelled to Italy with. It was great to be reunited!"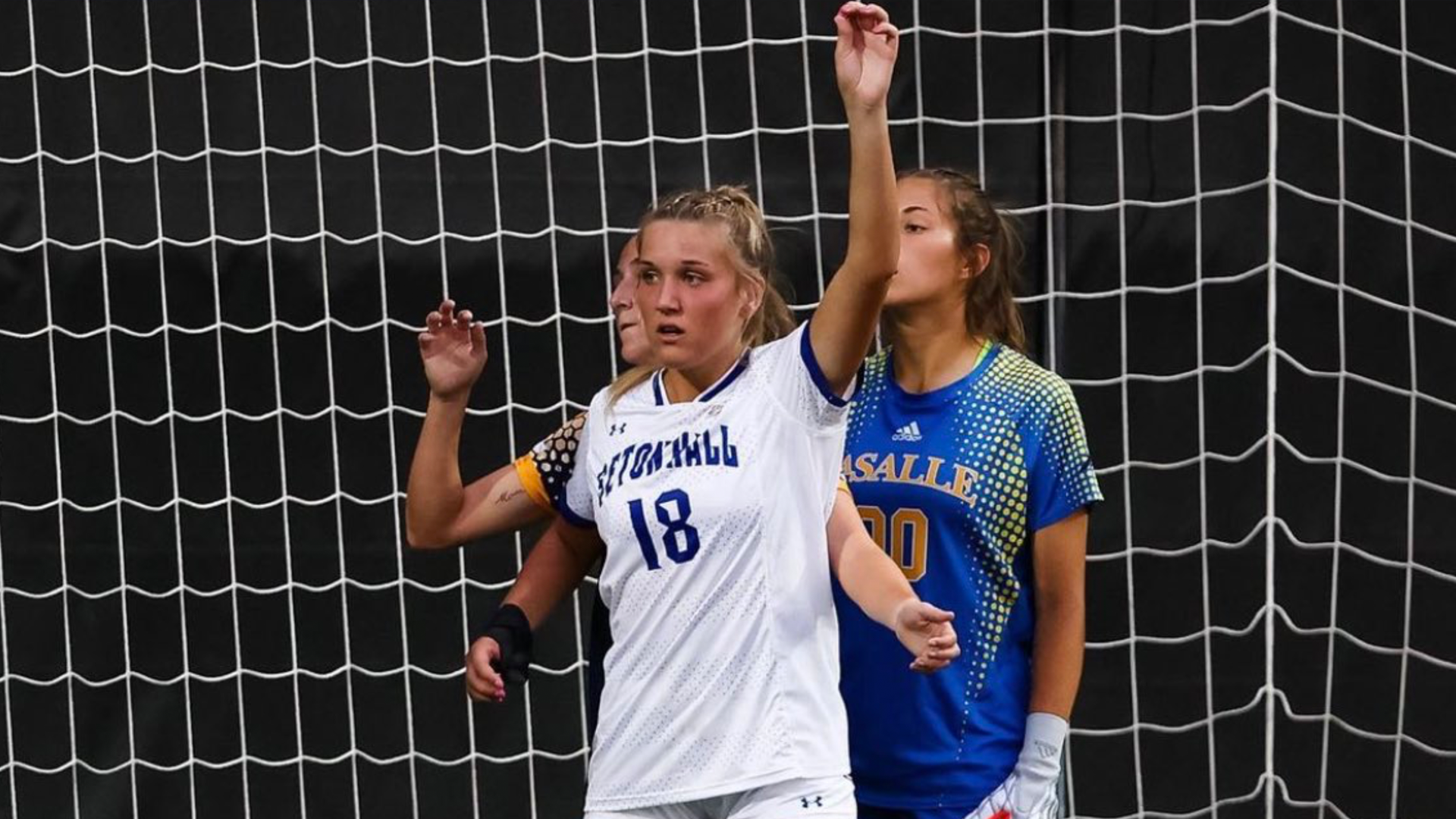 Maddy is originally from Mahopac in Putnam Country, New York where she represented her High School and PNW BOCES.
She joined NCE Soccer as a 7th Grade central defender and went onto become an important member of the Select Squad.
She has no doubt that the quality of coaching helped to fast track her development on the field and prepare her for the rigours of College Soccer.
She added: "NCE soccer had a huge part in where I am today.  The training and experiences I have had with this program made me train hard and to compete at different levels and in different positions.
"For me, the training sessions pushed me every minute to do my best because I wanted to be picked for tournaments and select squad teams.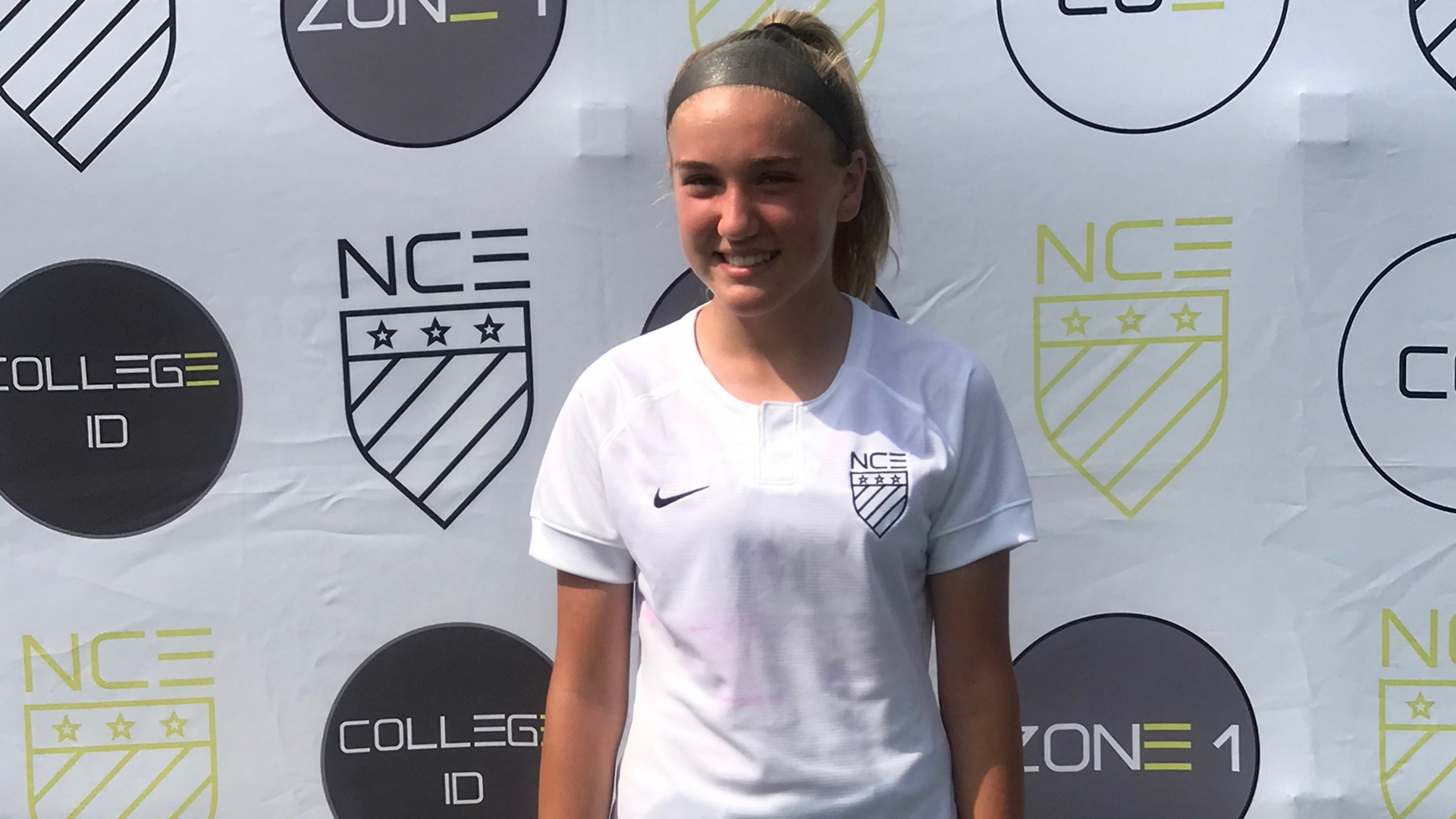 "At times I was the only girl with six or seven boys in a training session which definitely increased my intensity and pace of play.
"The coaches pushed me harder when training with the boys and would not let me be intimidated by them.  It was the best workouts ever.
"I tried out for NCE and started training with them in 7th grade and the summer before 8th grade  had the honor to be on their squad that traveled to Italy to play.
"I also had the opportunity of being picked for many tournaments and to be on the NCE team that played in a two day tournament in Lancaster, PA.
"I can't say enough about the different coaches I have trained with who helped me improve my game and excel at different positions."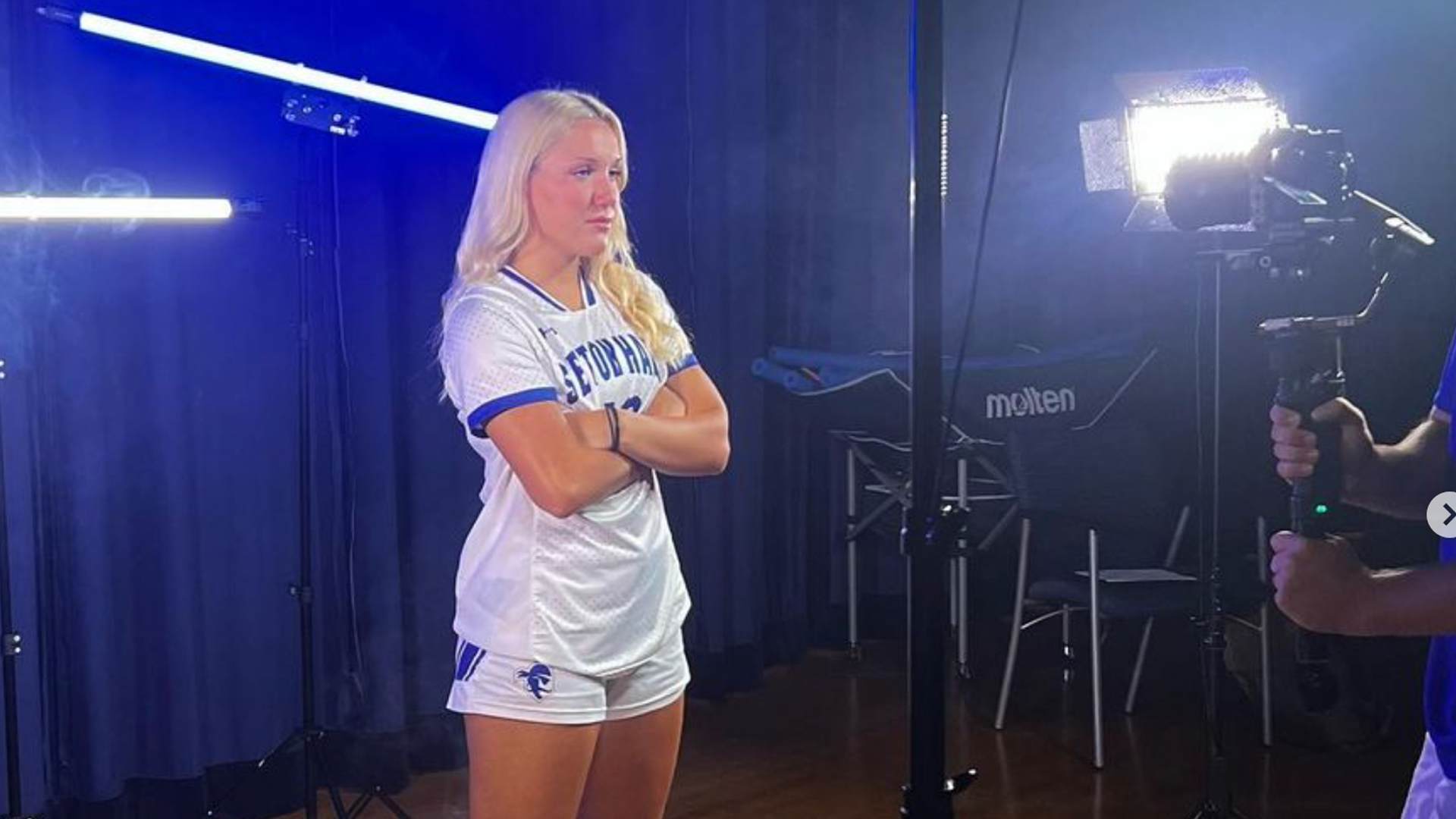 The 2019 Gothia World Cup will remain, as it is for so many NCE Soccer girls, her stand out memory from her time at the National Centre of Excellence.
NCE Soccer founder John Curtis led a squad to Sweden to participate in the Youth World Cup and coached the side to victory – against some of the globes best teams.
"I will never forget is being selected to be part of the squad that traveled to Sweden for the Gothia Cup in 2019, incredible trip.
"I have made many friends through NCE who I keep in touch with to this day.
"In fact, the only negative thing I can say is I was upset when I aged out of the program.  I miss the training, coaches and all the experiences I was lucky enough to have."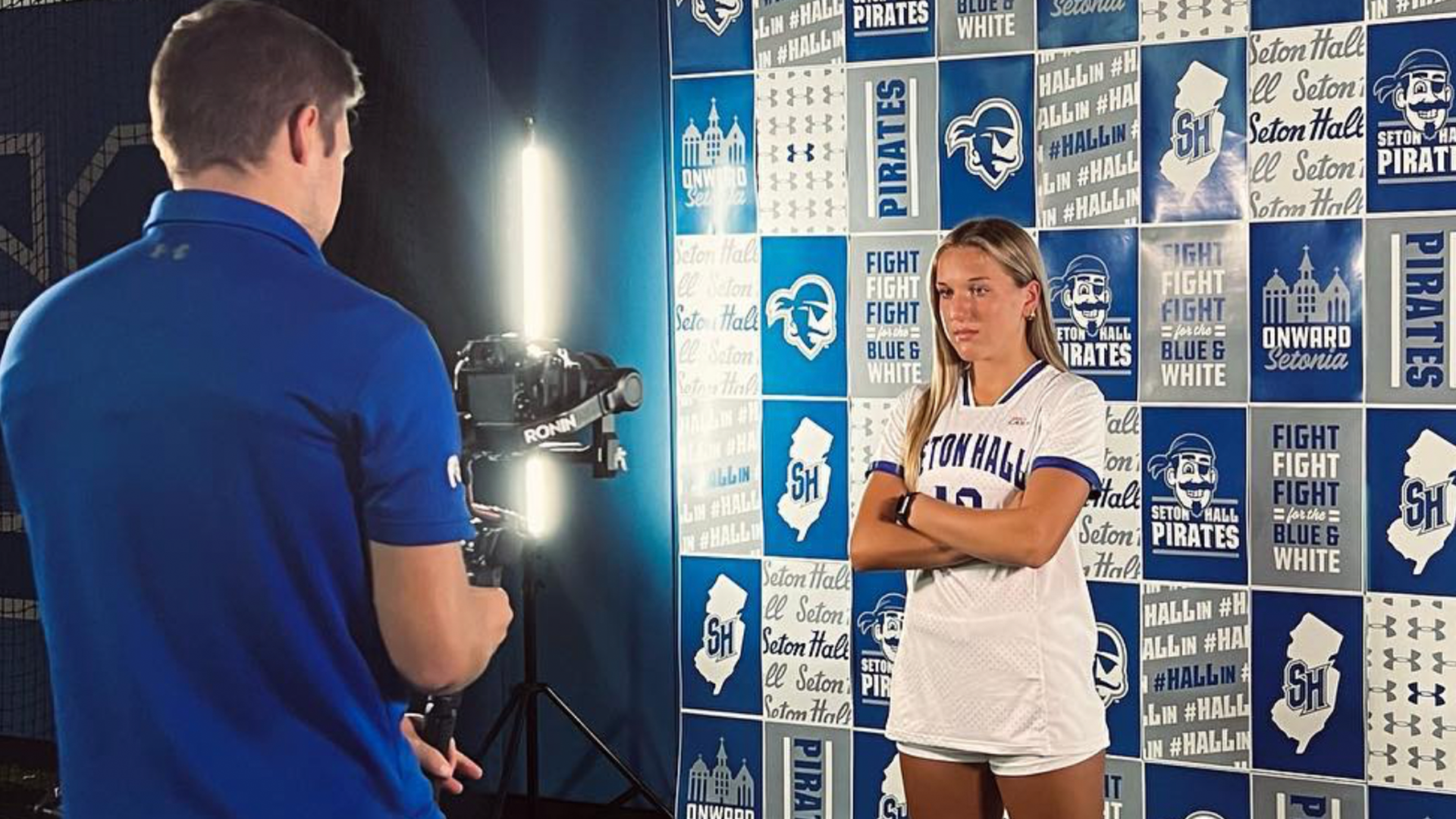 Maddy's CV already makes impressive ready. She has already won multiple honours including Elite 11 (2021), All-League (2019, 2020, 2021), All-Section Honorable Mention (2020) and All-Section (2021). DeCola's impressive performance throughout the 2021 season landed her a spot in the Section 1 All-Star Game.
NCE Soccer founder John Curtis said: "I'm delighted Maddy is enjoying success at Seton Hall. She was an outstanding player with the heart of a lion, the sort of player you want by your side as you know she will always give 100%. She would play through the pain barrier and give everything for the team. We will monitor her progress and stay in touch."
Fingers crossed an injury picked up in the Summer Play-offs is now a thing of the past and she has hoping to start playing next week as she focuses on succeeding as a Sophomore.
* Follow in Maddy's footsteps by joining NCE Soccer and benefiting from supplementary coaching, Showcase Tournaments and International Tours to England, Brazil, Italy and Sweden. 
Tryouts will be in held THIS SEPTEMBER at venues across NCE Soccer Regions. To find your nearest venue and apply for a place at tryouts click this link.
* Images courtesy of Mishel DeCola