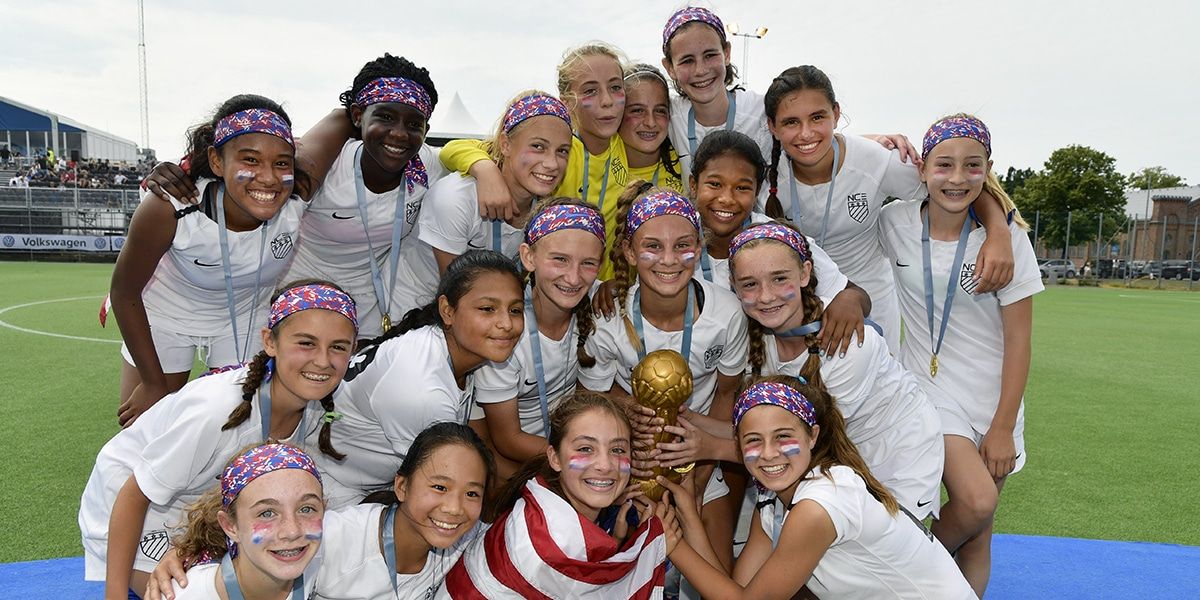 NCE Soccer were crowned Gothia Cup World Champions with a stunning victory over SKF Canada.
Hat-trick hero Se-Hanna Mars secured was crowned MVP after a stunning performance in front of goal.
Teammate Dylan Jovanovic added a brace with Taylor Jenkins and Avary Borbi also getting on the score sheet.
The victory, NCE Soccer's seventh straight win of the tournament, was nothing less than the girls deserved.
Hat-trick hero Se-Hanna Mars, said:  "I feel great. It's a big day.
"We are all together and always help each other out.
Me and my teammates always think positive, so we knew we had the chance to win. Now we've done it and it feels great."
NCE Soccer got off to the perfect start, with Dylan Jovanovic scored in the first minute.
Se-Hanna Mars added the second just three minutes later and Taylor Jenkins made it three with barely eight minutes played.
It was a tough start for SKF, who had secured their place in the final with an unbeaten run of six matches, and they were never likely to recover.
Dylan netted her second, and NCE Soccer's 55th of the tournament, to give NCE Soccer a four-nil lead at half-time.
SKF Canada would have been hoping for a second half fight back but, any hope, were dashed within minutes of the restart.
The in-form Se-Hanna Mars scored twice in quick succession to complete her hat-trick and bury SKF dreams of glory.
Avary secured the seventh and final goal for NCE Soccer as they coasted to victory to secure the Gothia Cup.
NCE–SKF CANADA 7–0 (4–0)
1–0 Dylan Jovanovic, 2–0 Se-Hanna Mars, 3–0 Taylor Jenkins, 4–0 Dylan Jovanovic, 5–0 Se-Hanna Mars, 6–0 Se-Hanna Mars, 7–0 Avary Borbin
MVP: Se-Hanna Mars (NCE)