Former Premiership striker Gary Taylor-Fletcher has signed for NCE Soccer.
The vastly experienced front-man will join the National Centre of Excellence in time to start coaching in the Fall.
Taylor-Fletcher has played in six of the highest divisions in England and was part of Leicester City's Championship winning side in 2013.
He scored 132 goals in 467 appearances during his player career and has since gone onto coach, manage briefly and operate as a Technical Director with a large football agency. He also has his UEFA A coaching badges.
Now he has his sights set on a new adventure in America and will join up with NCE Soccer at the end of the summer to work alongside founder John Curtis.
He said: "I'm really looking forward to joining NCE Soccer and working with their team of talented players to develop and further their careers.
Standards
"I came over to see the NCE Soccer set-up earlier this year and I was surprised by how high the standards were across all the age groups. It was very impressive.
"I bring a lot of experience, I've worked at the highest standards as a player and a coach and I can't wait to get started.
"I hope I can help the young players to develop their game intelligence. They clearly have high skill levels but we need to ensure they know when to use them, and to how to integrate them into a game.
"I'm looking forward to working with John Curtis. It is a coincidence that we both played for Leicester City, albeit at different times, and even though we were never teammates I certainly knew of his talent and ability and we clearly share the same visions and values. We will work to raise the levels of professionalism at NCE Soccer even further.
"I will begin coaching in the Fall. If we can get the paperwork sorted prior to that, I may be able to come over earlier. I can't wait to join the team."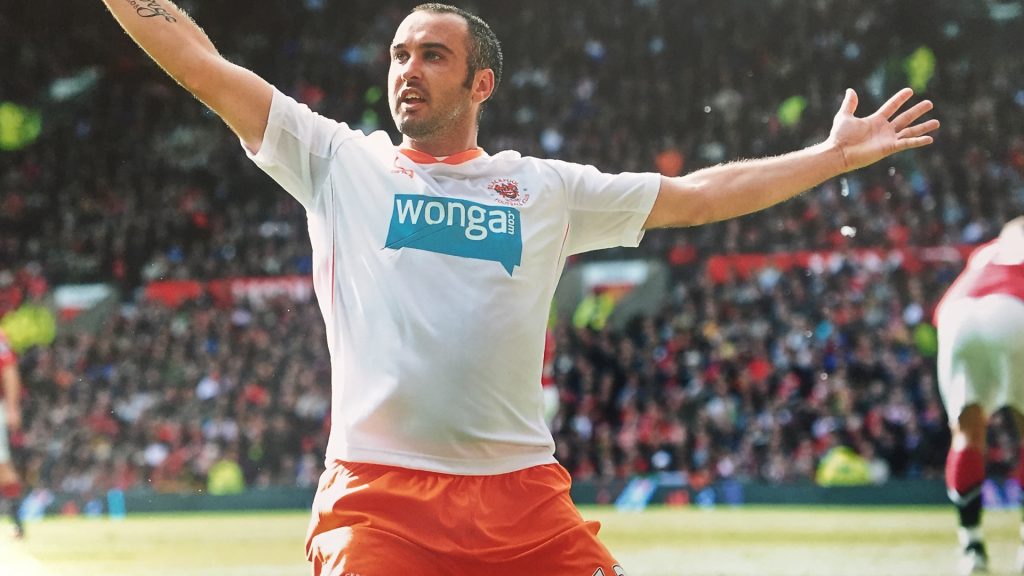 Taylor-Fletcher started his career with Northwich Victoria in 1999 as a semi-professional, combining his soccer career with part-time work as he scored 18 goals in 43 games.
Trade
The striker learned his trade through loan spells at Leyton Orient, Grays Athletic, Dagenham and Redbridge before moving to Lincoln in 2003, where he was reunited with former Northwich Victoria coach Keith Alexander.
He scored 30 goals in 90 games for the Imps, and equalled a 106-year-old club record by scoring in all six opening games of the 04/05 season. He was also part of the team which lost the Play-off Final in May 2005.
Taylor-Fletcher moved to Huddersfield and, in 2006, scored the 500,000th goal in The Football League, with a 25-yard drive into the top-left corner, to lead the Terriers to a 3–nil home victory over Rotherham United.
He also scored at Stamford Bridge, against then Premiership champions Chelsea, in the third round of the FA Cup.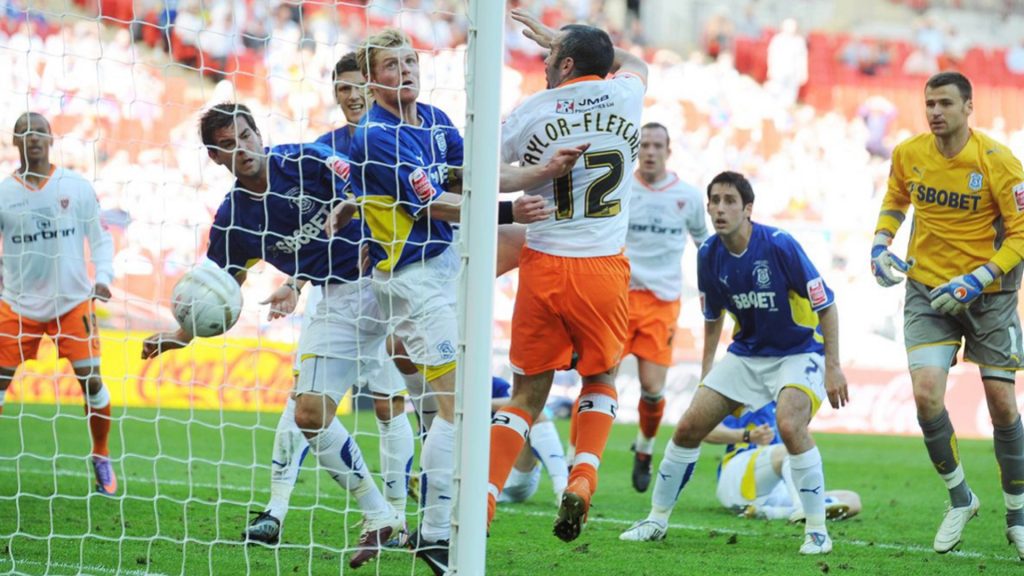 He moved to Blackpool in 2007 and scored the winning goal in the 2010 Championship Play Off Final against Cardiff City to secure the Seasiders promotion to the Premier League, as well as scoring the club's first ever Premier League goal against Wigan.
Promotion
The striker moved to Leicester in 2013 and was part of their Championship winning squad, once again gaining promotion to the Premiership.
Curtis, said: "Gary will be a huge asset to NCE Soccer, to both our players and existing coaching staff.
"He has played at every level, he knows the game inside out and he knows first hand just how hard it is to succeed in soccer, and the levels of professionalism required to succeed in the game.
"His love and passion for the game, his desire to help others succeed and follow their dreams will be infectious for our students, I can't wait for him to arrive and get started."
Taylor-Fletcher officially hung up his boots in June 2019 having played part-time and briefly managed Bangor City and Llandudno, choosing instead to work with sports agency in a consultant capacity.
Now he is ready to embark on a new chapter of his career with a move to the Big Apple and NCE Soccer at the end of the summer.
* For media, interview requests or to discuss marketing opportunities please contact James Fletcher at Onside PR via this link.
View Gallery