NCE's sensational Summer of Soccer is almost over and now it is time to Focus on the Fall – with tryouts kicking off in just over two weeks time!
But before we move forward let's look back at an incredible first half of the year for NCE Soccer players.
NCE Soccer Select squads have represented the USA around the globe facing off against some of the best young players in the world.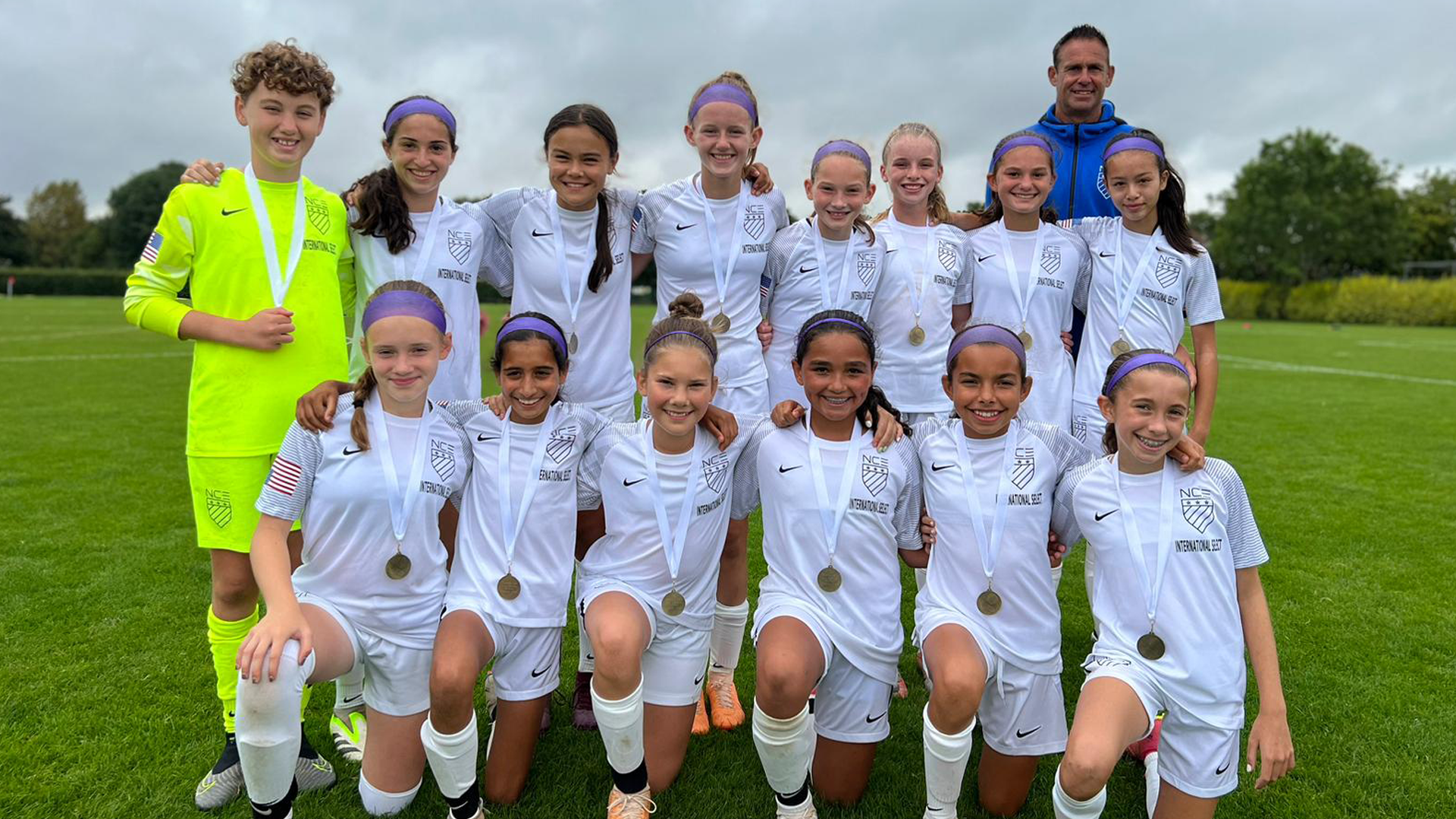 Select boys and girls teams have competed in England, Italy, Brazil and in Sweden whilst domestically players have enjoyed a spectacular International Pro Club Camp Residential, Boys Residential, Girls Residential and participated in Pro Club Camps.
Let's kick off the review with NCE Soccer's most recent success, the 2011 Girls, Champions of England!
The Girls flew back to the USA last weekend having beaten the best in the business to secure the Oakham Tournament.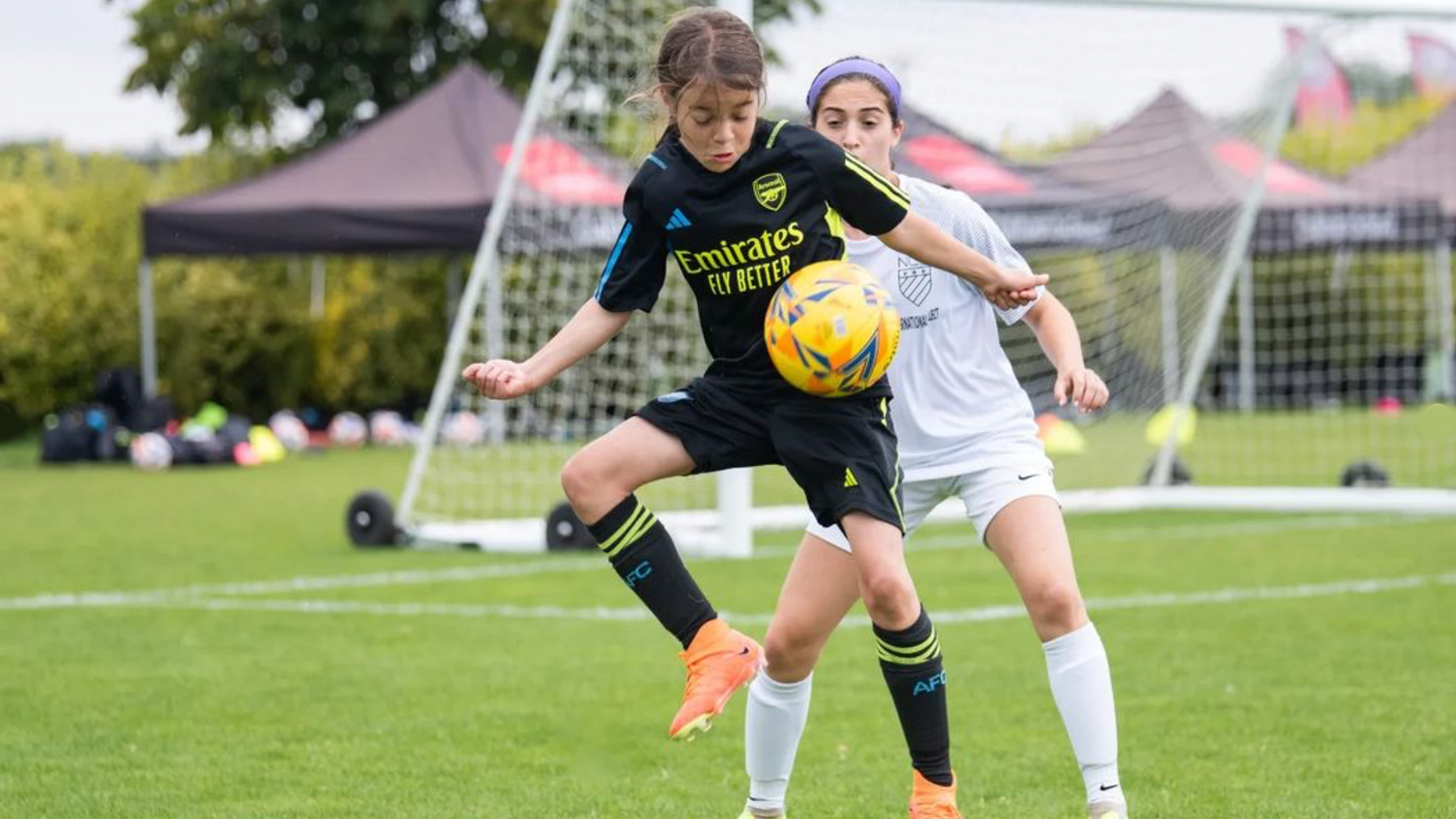 Led by NCE Soccer's North Atlantic Regional Director Scott Middlemass, they showed their class beating Barclay's Women's Super League giants Arsenal, Brighton & Hove Albion and Aston Villa.
"The girls were magnificent, it was a tremendous trip and and they showed their quality and were deserved winners," explained Coach Scott.
"I was incredibly proud of them, they showed maturity beyond their years and represented the United States immaculately.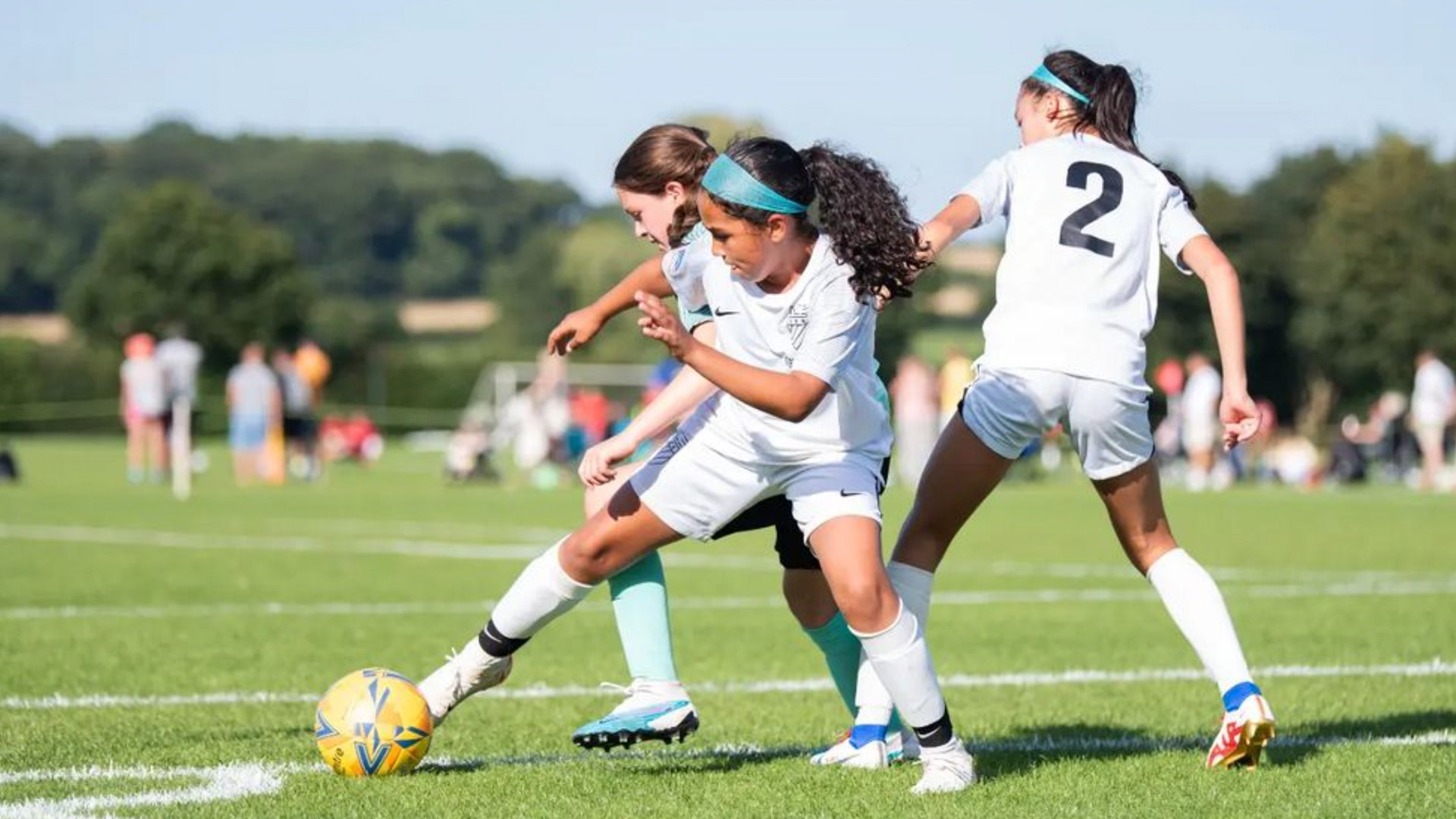 "They bonded on and off the field, don't forget some of these girls had never even met before we arrived at JFK and they are playing against Academy teams who played week-in, week-out together.
"They were a pleasure to coach, they bought into our tactical plan, they listened and then carried out the plan to perfection."
The 2011s squad flew to England from JFK on Saturday August 12th and immediately bonded on their coach journey to Oakham School, their base for the tournament.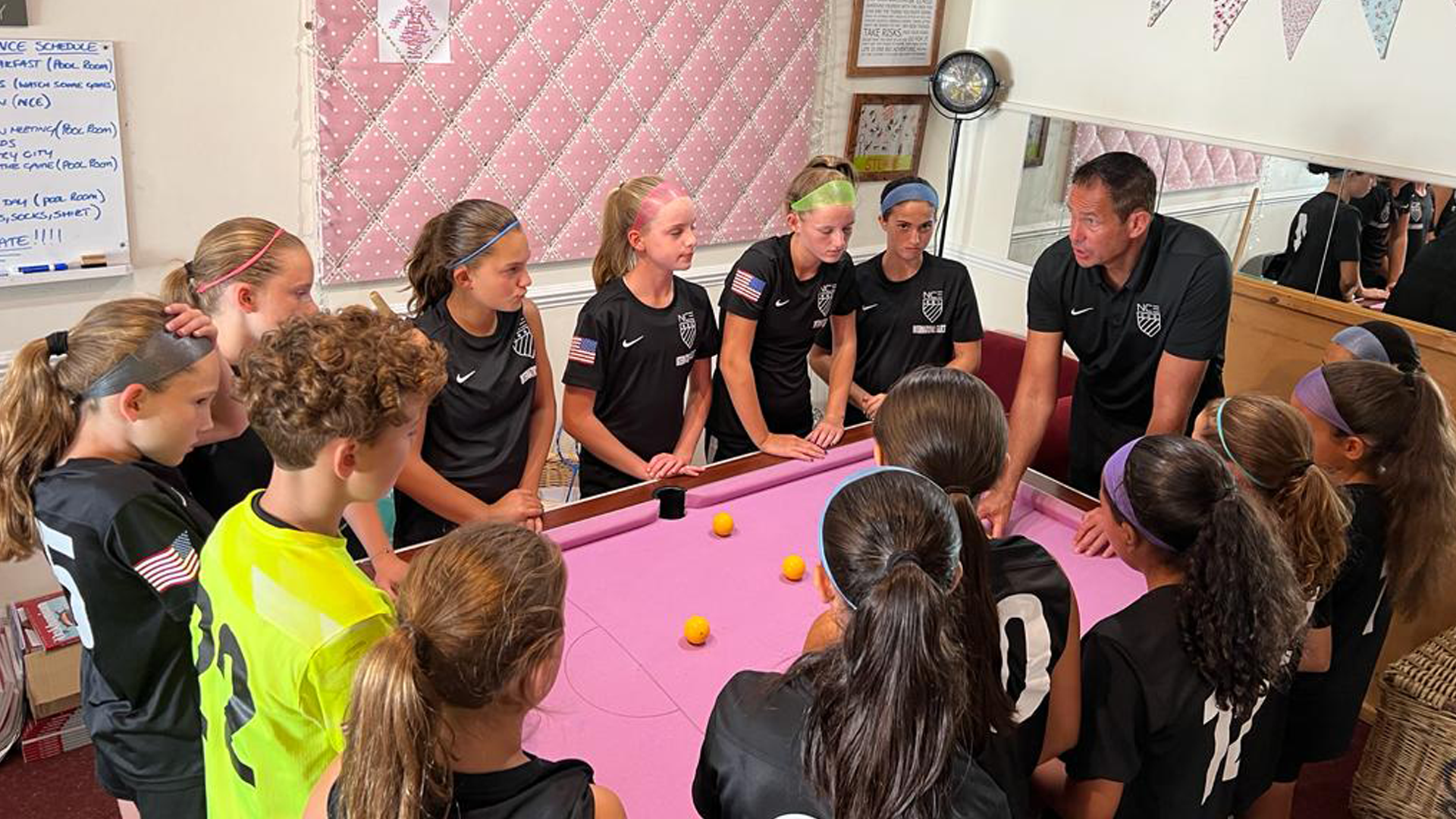 They had three days to bond as a team and prepared for the tournament with a pre-camp training camp and a warm-up match against Coventry City.
Professional Academy coaches from Nottingham Forest and Northampton Town put the girls through their paces with two professional training sessions.
Then it was into the tournament, a nine-versus-nine highly competitive tournament operated by renowned Manchester United Academy coach Tom Statham.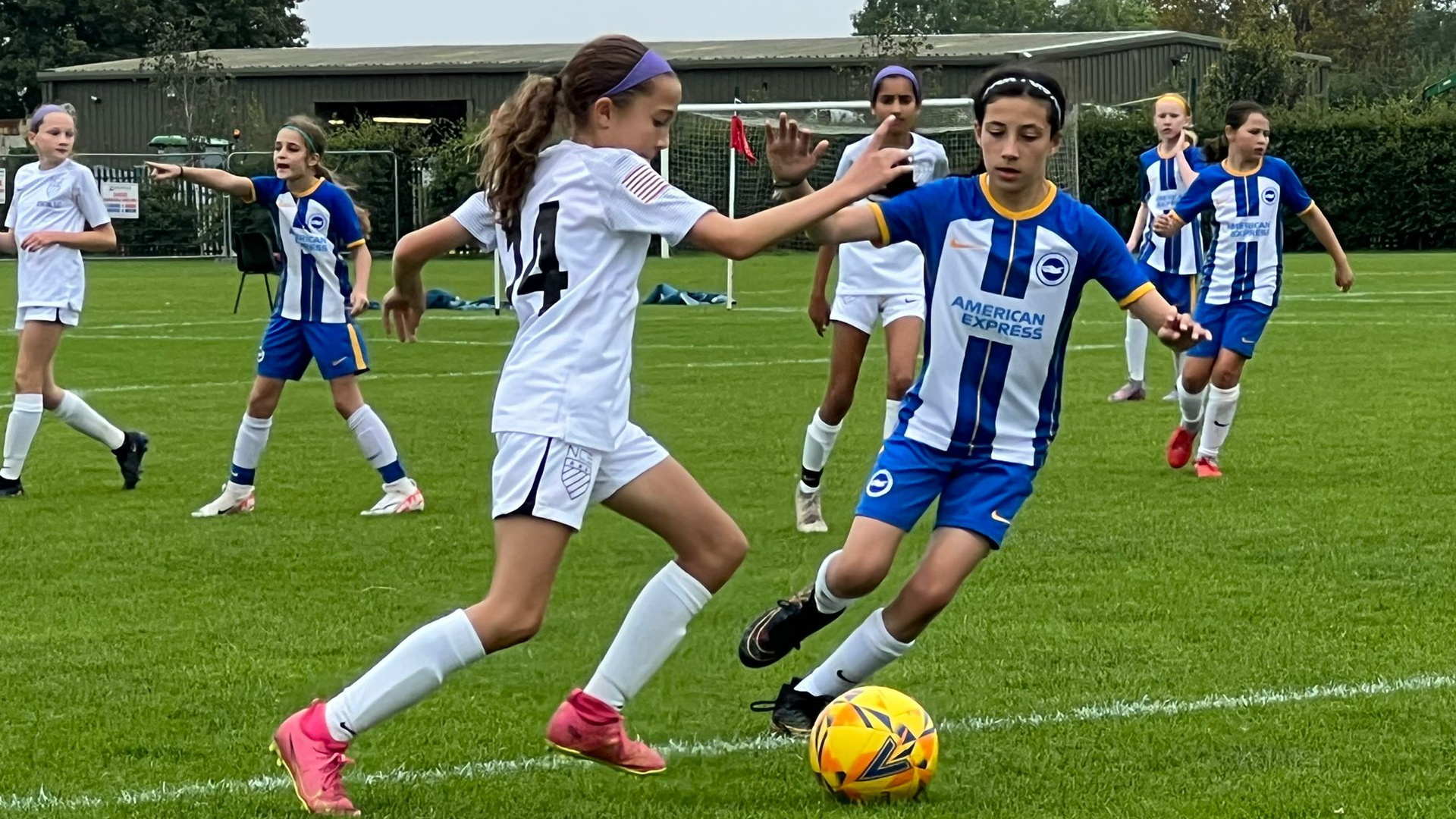 "The girls made friends instantly with the Oxford United Academy who were staying in the same location as us," Scott added.
"It was great for them to make new friends, showing their class and having a bit of fun with a karaoke machine.
"When it was time to switch on, they were on it. They listened and totally bought into the way we wanted to play and competed fiercely on the field.
"I knew the other teams were going to adopt a high press but I wanted the girls to sit back, conserve their energy and then, when they get the ball, to go and play.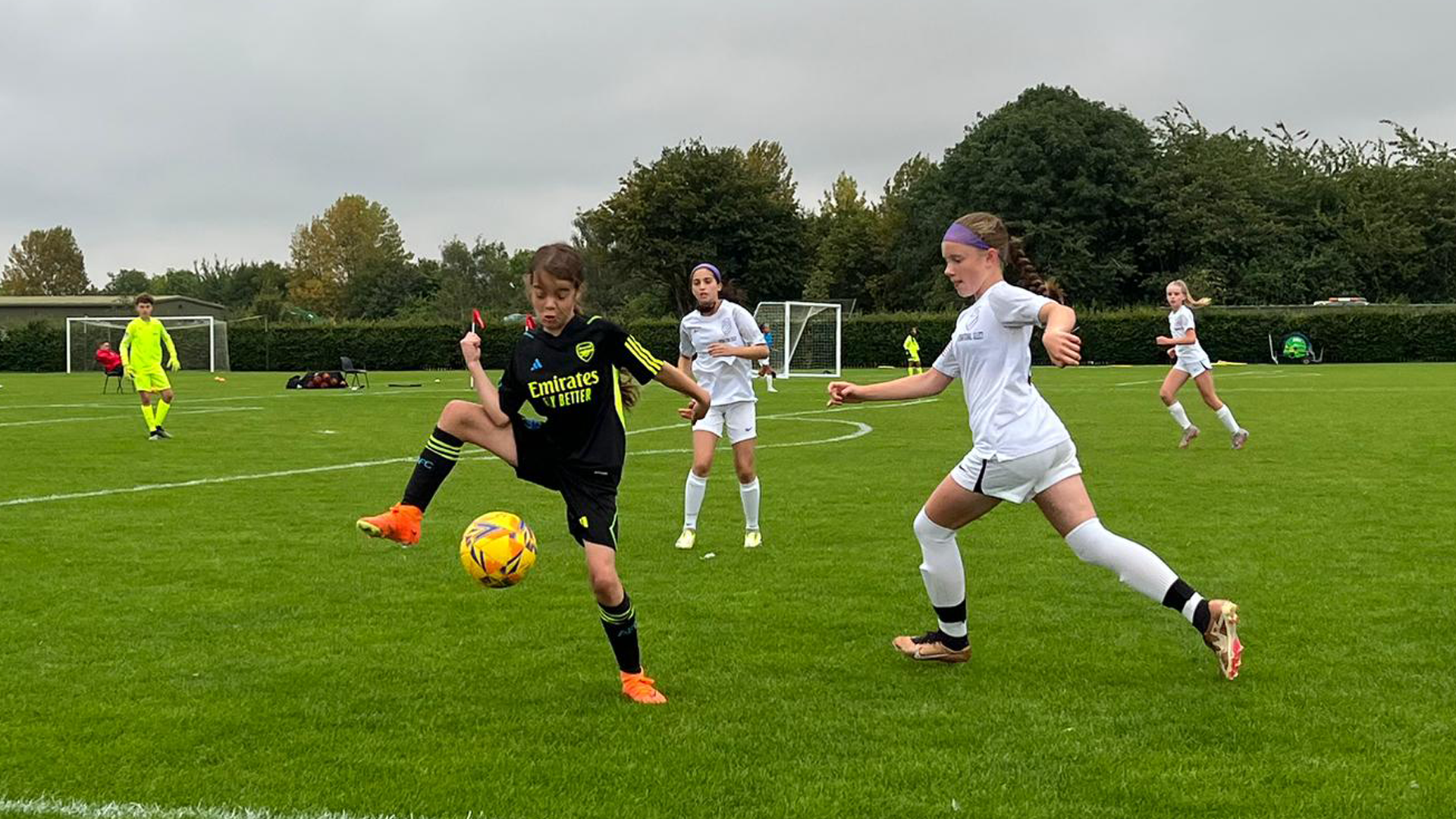 "They showed great maturity, they set their shape, set the trap and then sprung into action when they got their chance.
"It's how we beat Arsenal, we intercepted a sloppy pass and bang, we were in and scored a great goal."
The NCE Soccer squad kicked off their Oakham Tournament campaign with a brilliant two-nil win against Aston Villa and followed that up with a two-one victory over Oxford United.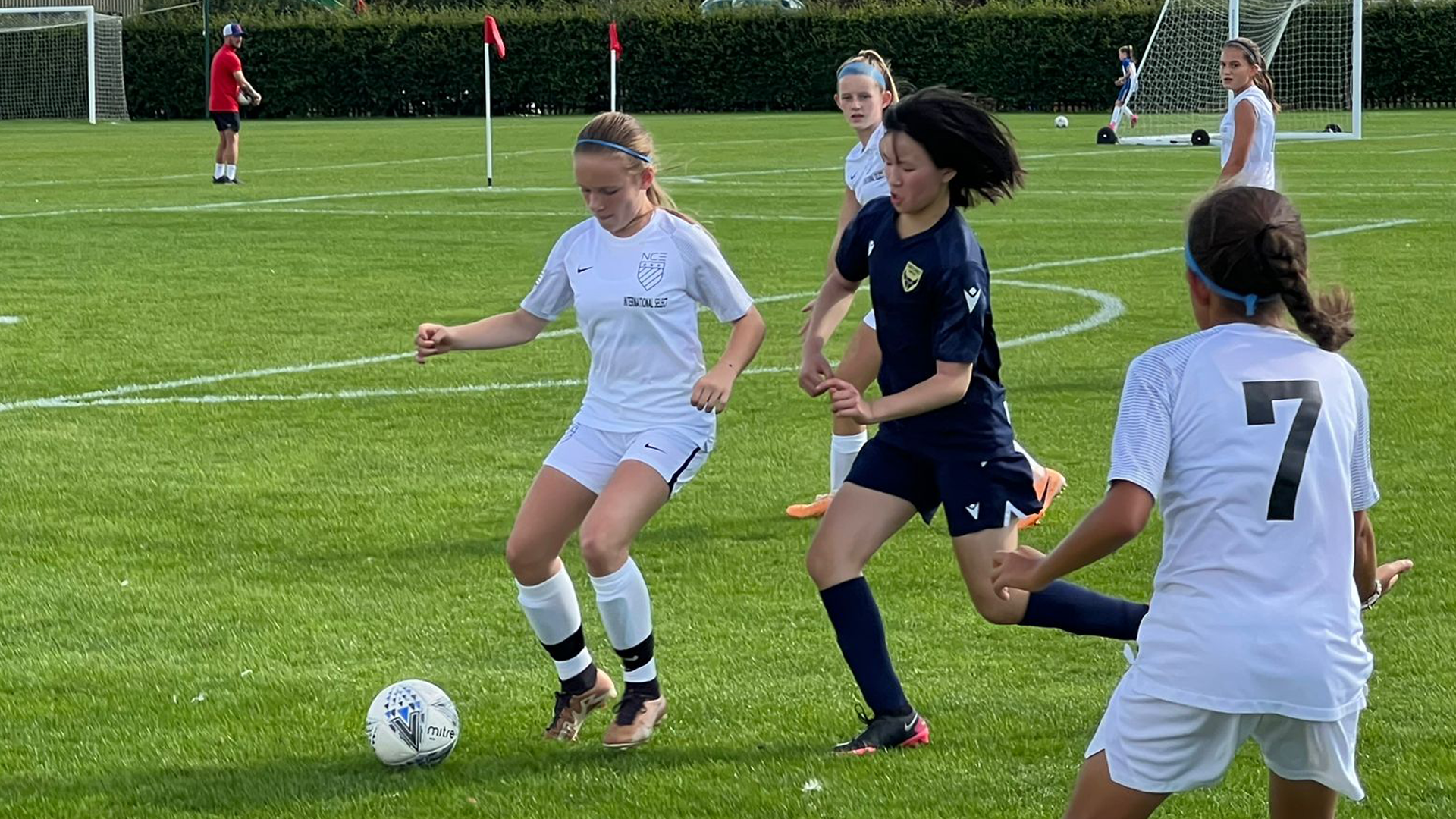 They produced a brilliant performance to beat Arsenal two-one and followed that with a second victory against Oxford United.
They repeated their performance against Villa with a second two-nil win and finished off a fine afternoon by beating Brighton two-one.
It meant they woke on Friday knowing a point agains Brighton would secure the championship with a game to go and delivered a tactical masterclass, holding on for a deserved one-one drawn, followed by a nil-nil draw with Arsenal in their last game.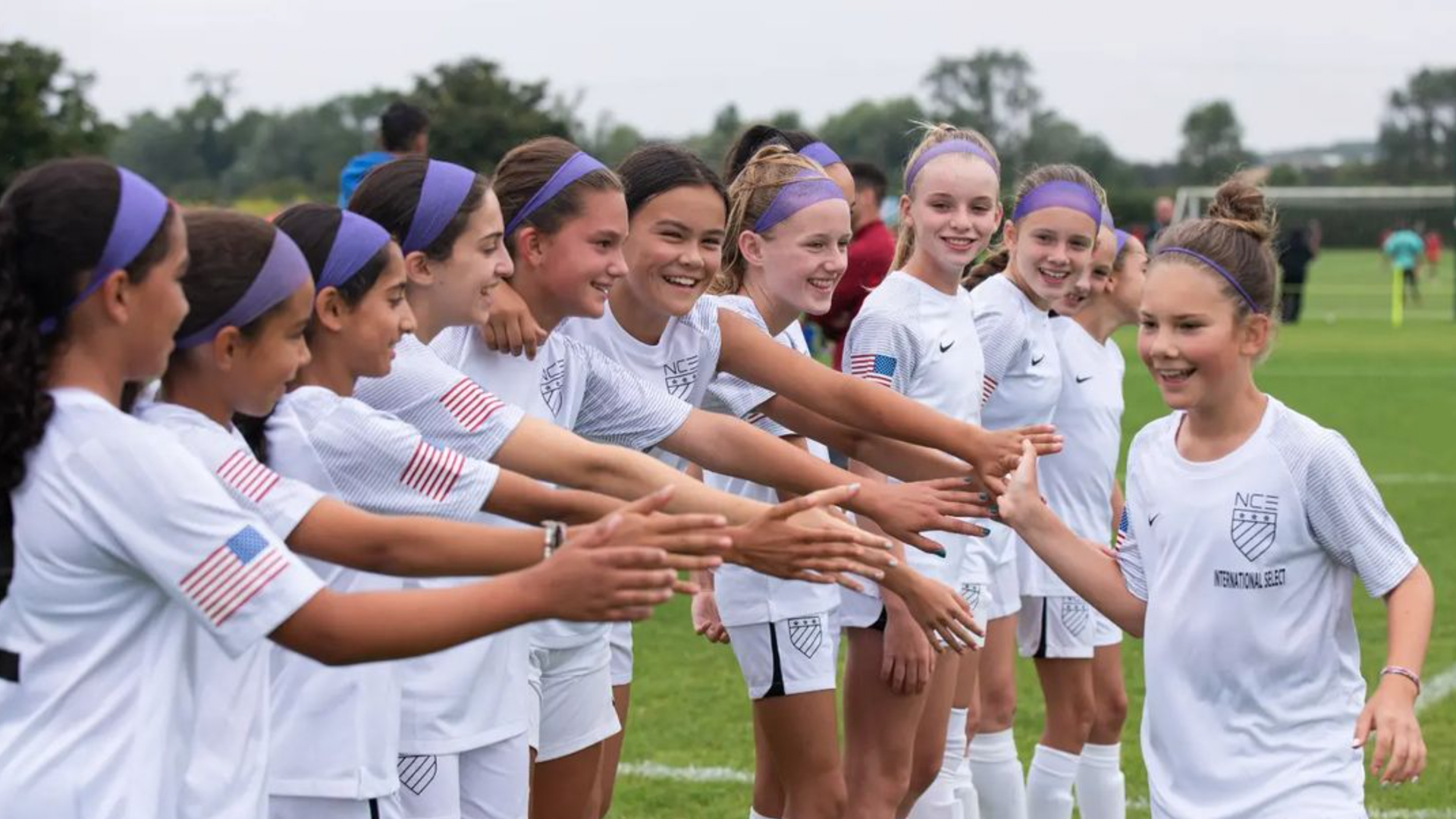 "They did really well though it was very interesting to see how rapidly the English women's football is improving and they will get stronger and stronger," added Scott.
"But our girls were magnificent and were a pleasure to work with. Their parents should, be proud, they were credit to you on and off the field.
"Hopefully we can get the band back together at the Gothia Cup next year!"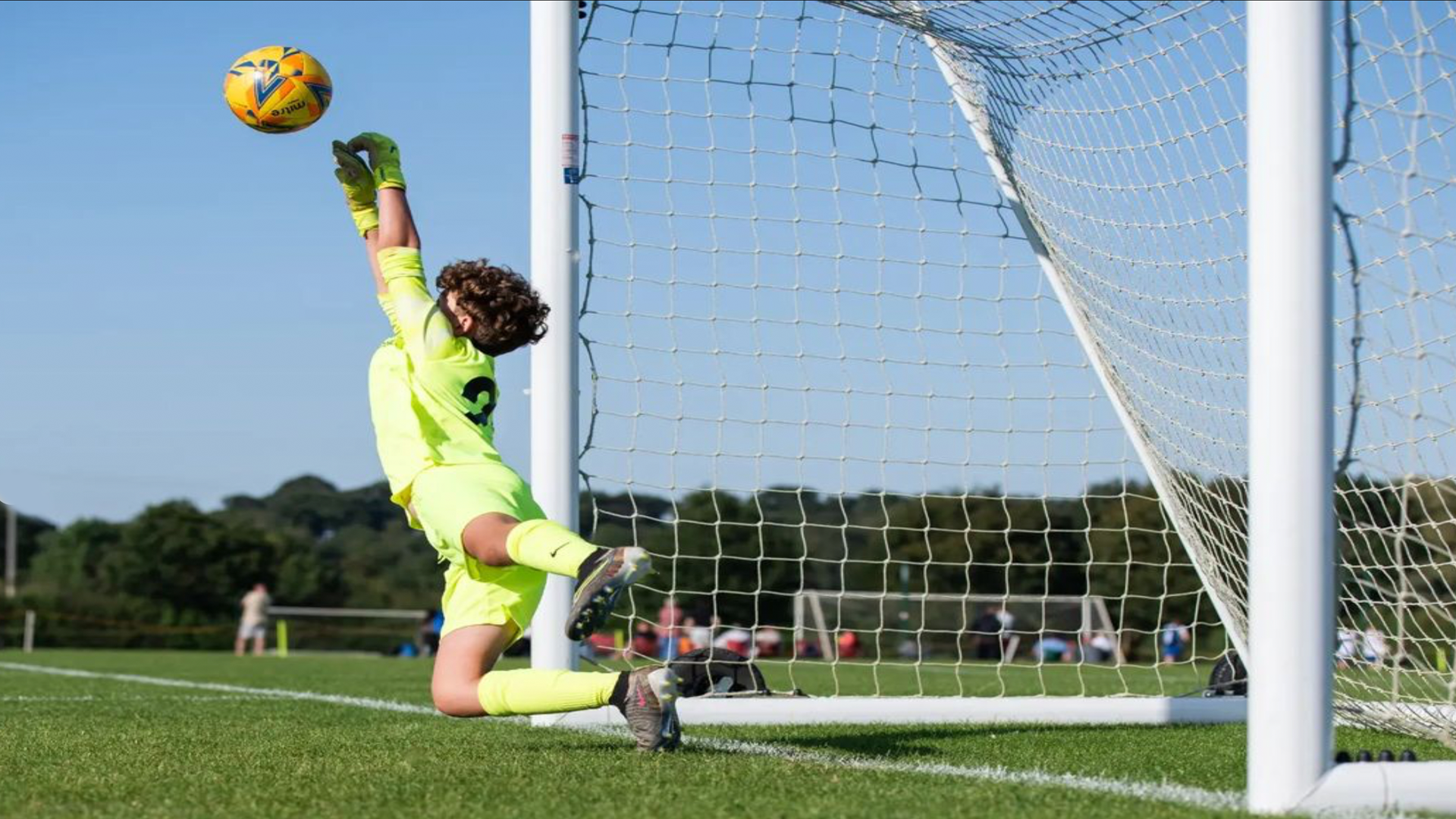 The NCE Soccer squad had the backing of their own group of supporters with parents, family and friends making the trip across the Atlantic.
Proud parent Kelly Chantrasuk, said: "England proved that sometimes the grass is definitely greener on the other side. We hit the lotto having Coach Scott, Nicole, Dan and Eli taking care of our girls.
Memories to last a lifetime! Looking forward to crossing paths on many pitches for years to come.
Eli Lopez, said: "Special thanks to NCE and Coach Scott for bringing these players and a great group of partners for a wonderful week of soccer.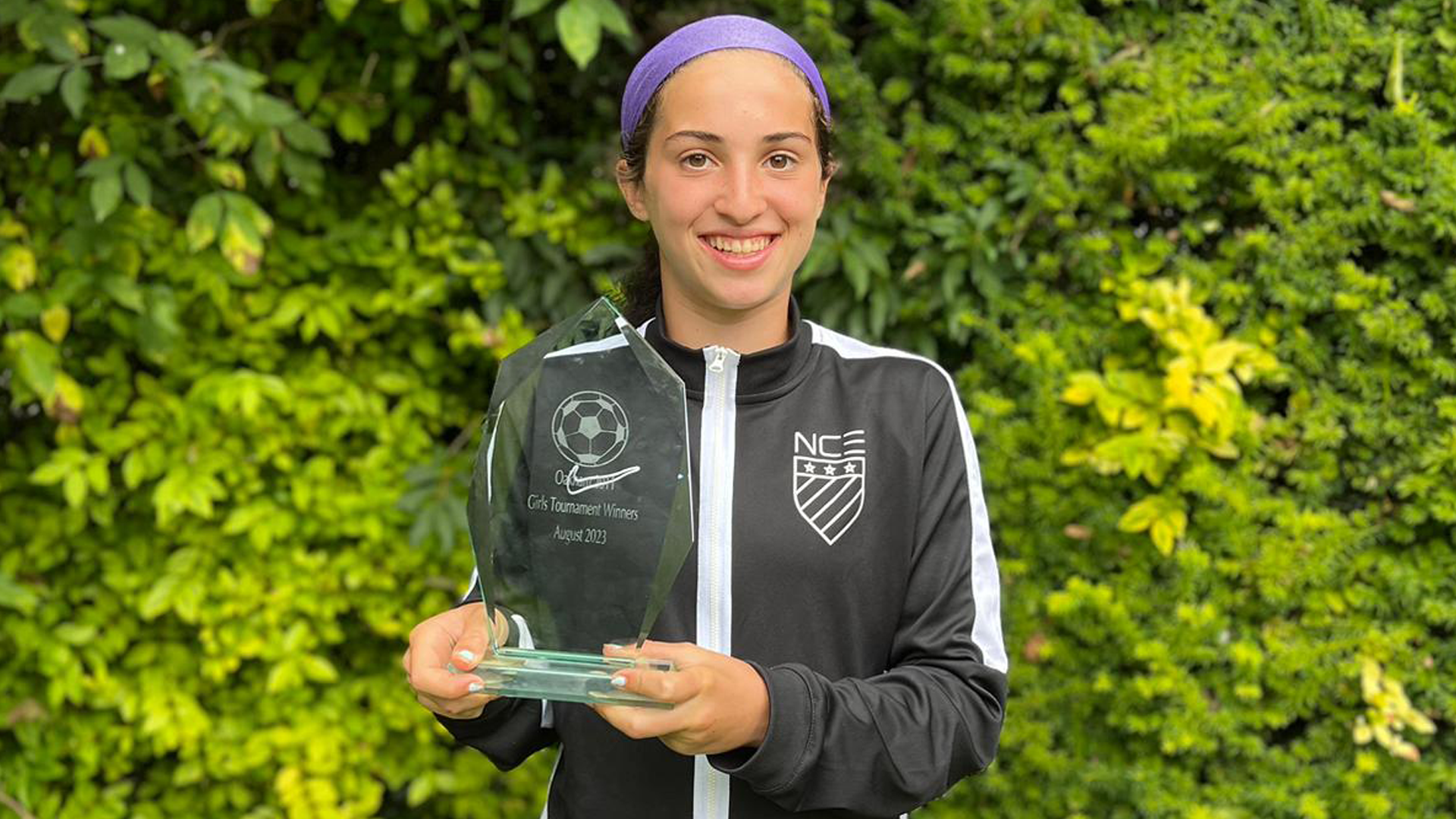 Dan Welby, said: "Everyone made this trip so much fun. Thanks to coach Scott as well , the girls and me sure learned a lot from his experience and leadership.
Beth Turner, said: "We had an amazing week. Thank you to coach Scott for everything! And thank you to the parents who were not only kind and a ton of fun, but also raised incredible daughters who Bridget had the joy of playing with this week! Hope to see you all again soon."
* Follow in the 2011s footsteps by joining NCE Soccer and benefiting from supplementary coaching, Showcase Tournaments and International Tours to England, Brazil, Italy and Sweden. 
Tryouts will be in held THIS SEPTEMBER at venues across NCE Soccer Regions. To find your nearest venue and apply for a place at tryouts click this link.
View Gallery