Aryn Nisbet will literally follow in her parents footsteps – after committing to Post University.
The talented goalkeeper has agreed to join the NCAA Division Two team in Waterbury Connecticut.
She was spotted at NCE Soccer Showcase events and offered an Athletic and Academic combined scholarship with the Eagles.
For the Nisbet household, it is a case of history repeating as commits the University that both her parents attended.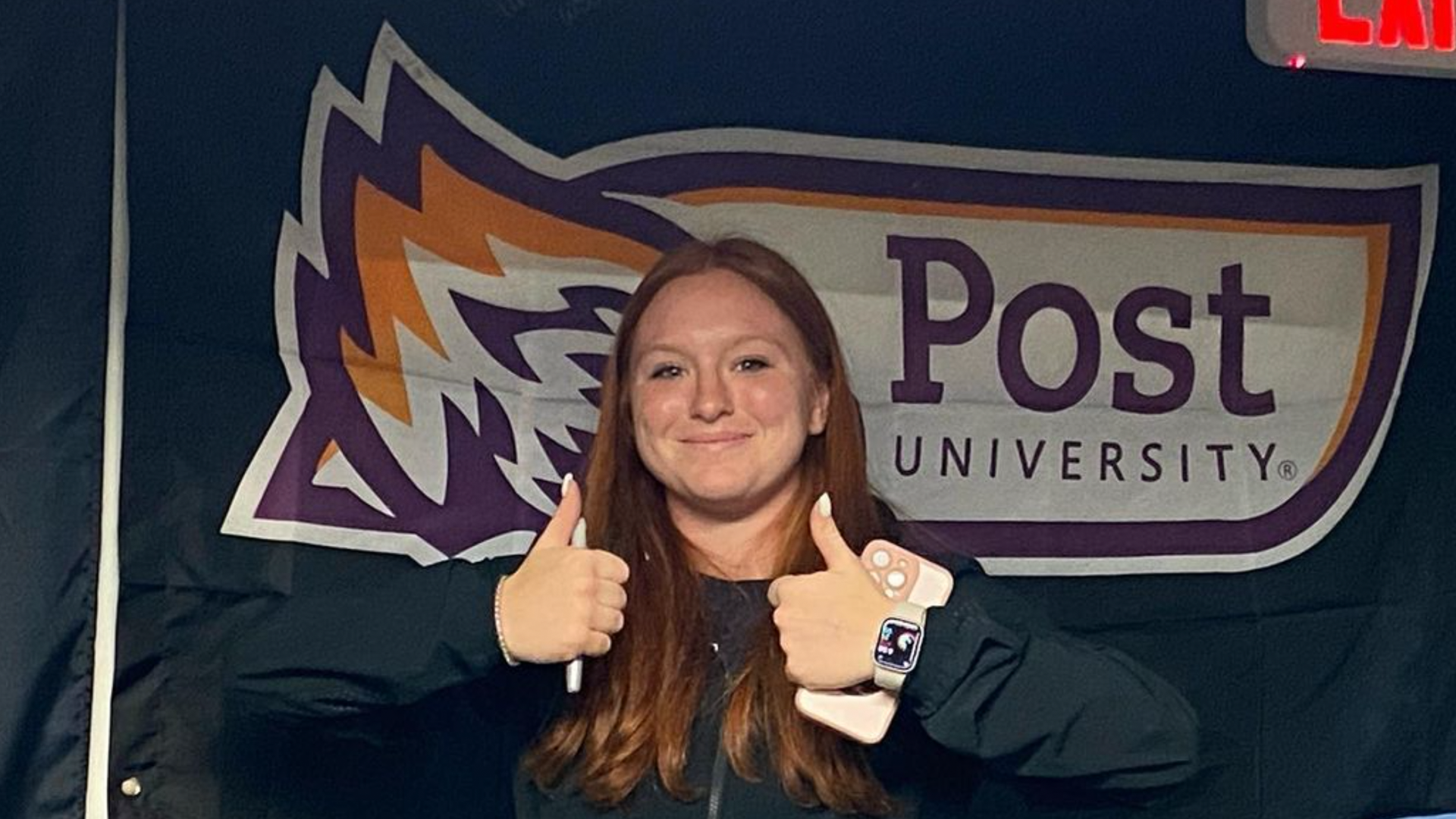 Committed
"I've excited to confirm that I've committed to a combined Athletic and Academic combined scholarship to Post University," Aryn explained.
"Post University is a NCAA Division 2 school based in Waterbury, Connecticut. They are apart of the CAAC conference.
"I was inspired to commit to Post University because of my parents as both of them attended Post University. My father John played on the baseball team and my mom Melissa played on the soccer team while they were at Post.
"At Post I will major in the Child Studies program, and continue the path to becoming a school counselor.
"Ultimately, I wanted to go to Post because of the welcoming environment the campus provided for me.
"What also made me want to go there was the amazing coaching staff, including head coach Stephanie Demake, and all the hard-working players.
"I felt that Post was a great fit for me because of the high work ethic of the coaches and the players."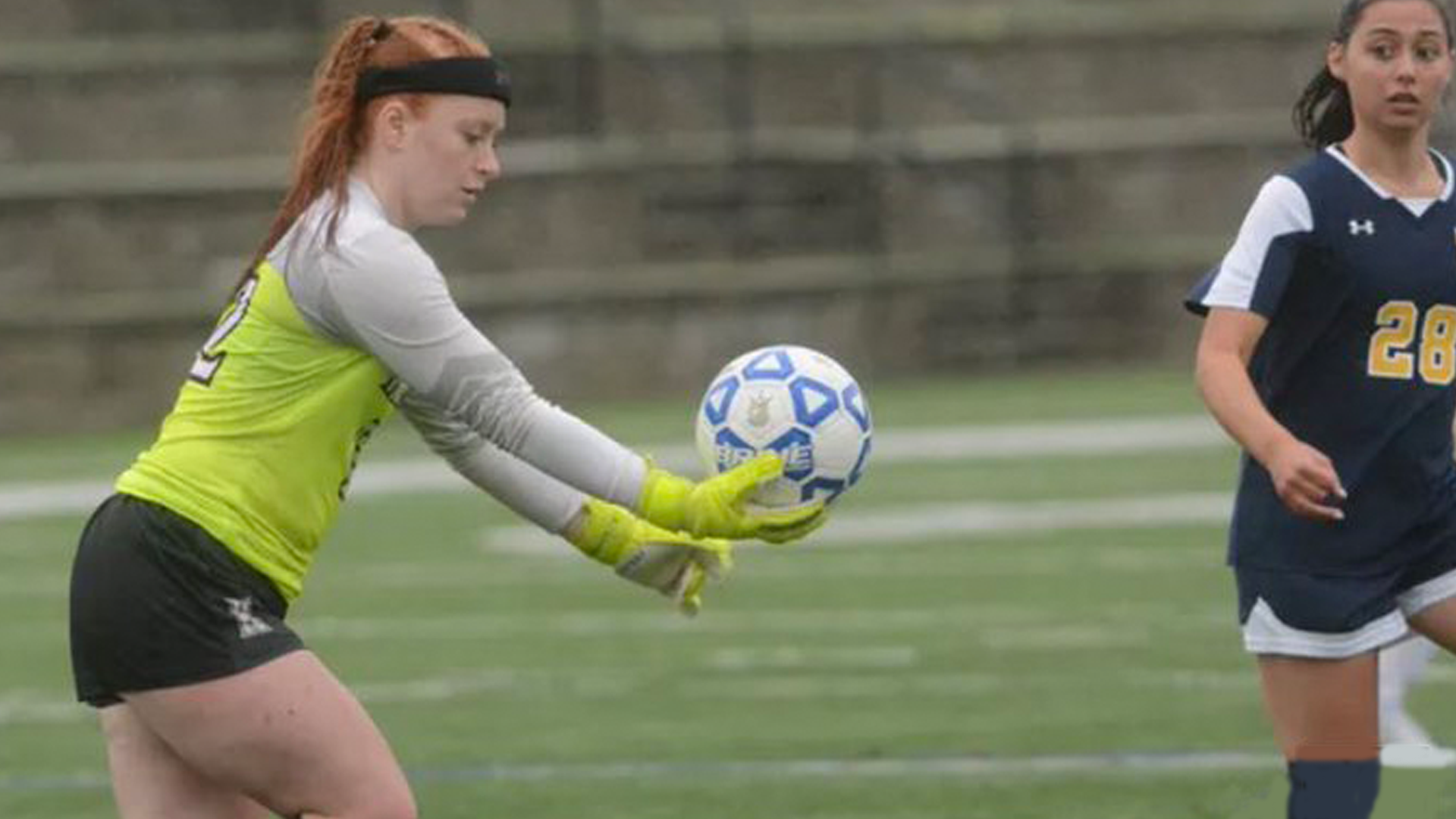 Development
Whilst her parents maybe played a hand in the choice of University she has no doubts who to thank for her development as a goalkeeper.
Aryn has been working with NCE Soccer lead goalkeeping coach Lee Broster for a number of years and feels his sessions have been invaluable in her development.
It has also inspired her to want to become a coach herself, and help to develop future High School players.
She added: "NCE has had a huge impact on my soccer journey. I have been involved with NCE for a very long time. I got involved with the program because I had heard very great things about it, and girls within my club team were in the program as well.
"The highlights of my time with NCE have undoubtedly been the showcase NCE tournaments and NCE residential camps.
"But my favorite part of NCE has been training at COE's with Coach Lee. He pushes his keepers every session to be the best they can be, and is always helping us improve.

Standards
"I love the high intensity of the NCE training, along with the life-long friend you will meet at NCE.
"NCE Soccer has helped me developed and progress in numerous ways. It has helped me realize what it takes to be a great player/teammate and not just a good player and teammate. It has shown me discipline and how to hold yourself to high standards, along with how to push yourself to be the best.
"NCE has helped me train to improve on the player I am today, along with giving me so many great opportunity to train with amazing coaches that have helped me in this journey."
Aryn, who celebrates her 18th birthday later this month, started playing soccer at a very early age. And like many keepers, life between the sticks started as a bit of an accident!
She added: "I started playing soccer around 4 years old. I got into soccer because my mom had played growing up, and I think it was something she wanted me to try as well. Im glad she wanted me to try it, because it has changed my life in so many great ways, and it is something I will love forever.
"Throughout the years, I have played for a few different clubs. I played for clubs like Connecticut Rush, and Mach 1 FC. I currently play for Bruno United FC, a club team based in Massachusetts and Rhode Island.
"I'm a goalkeeper but I found this position the way most do, as my coach asked someone to go in goal in a game when I was very little. Ever since then, I have never wanted to come out of the goal."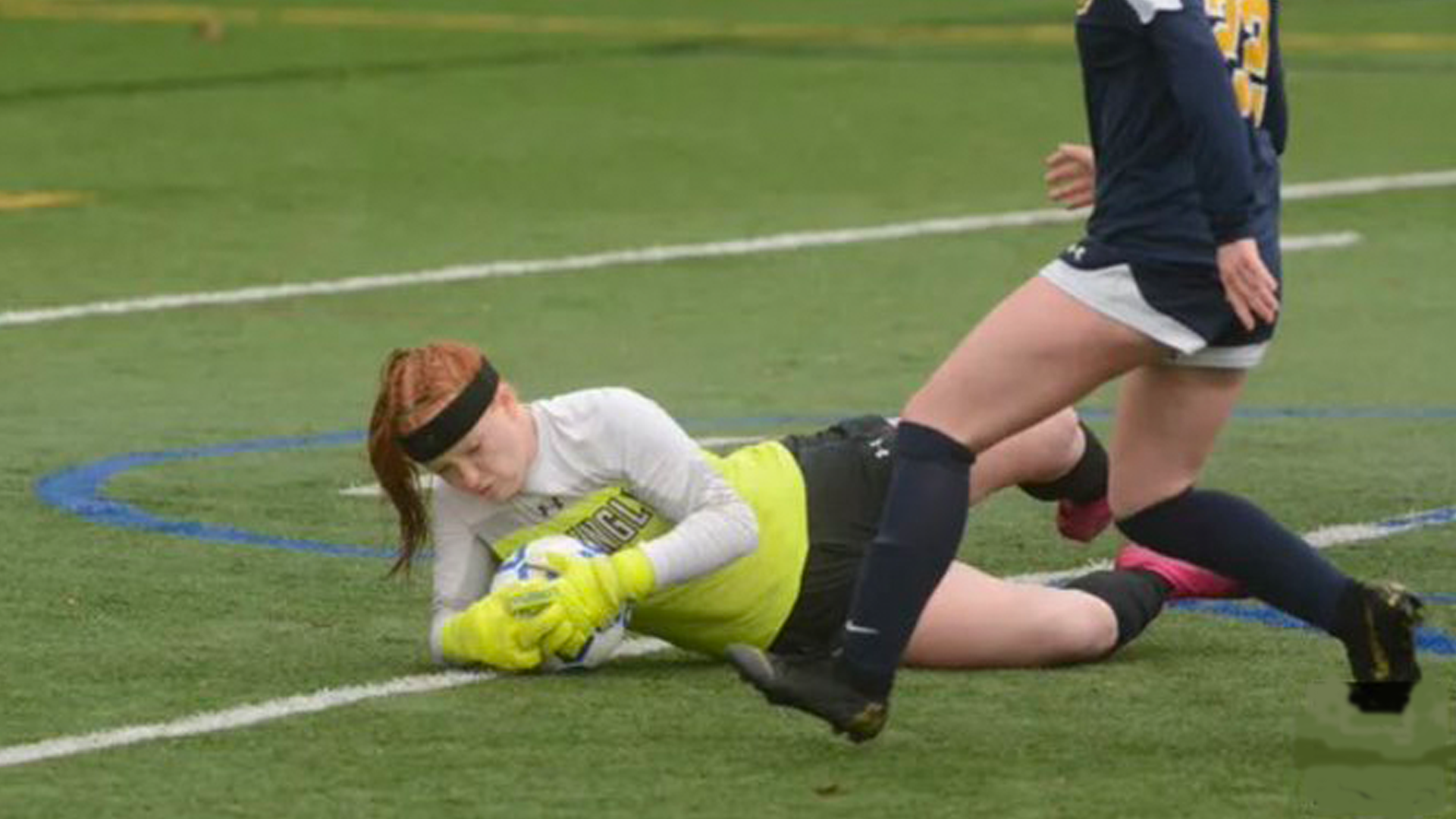 College Process
The teenager from Windham County, CT, is equally thankful to NCE Soccer for the support provided throughout the College process.
She added: "NCE was able to help me during the entire college process. With the residential camps and NCE showcase tournaments, I was able to start to look at a wide variety of colleges early.
"NCE gave me the opportunity to showcase my skills to these coaches in a setting that was able to show the coaches who I am as a player.
"I hope to be an impact player in college, with goals of winning an NCAA championship. I hope to be the best player/teammate I can be for my team. After college I hope to work in a school as a school counselor, and I want to coach girls soccer at the high school level.
"Finally, I would say it is really important to trust the college process, and know that everyone has a different story. I encourage people to start early with the recruiting process, even though it is a stressful time, you will always end up where you were meant to be."
* Follow in Aryn's footsteps and join NCE Soccer Programming. Tryouts resume in April ahead of Spring and Summer Programming but you can resister your interest now via this link