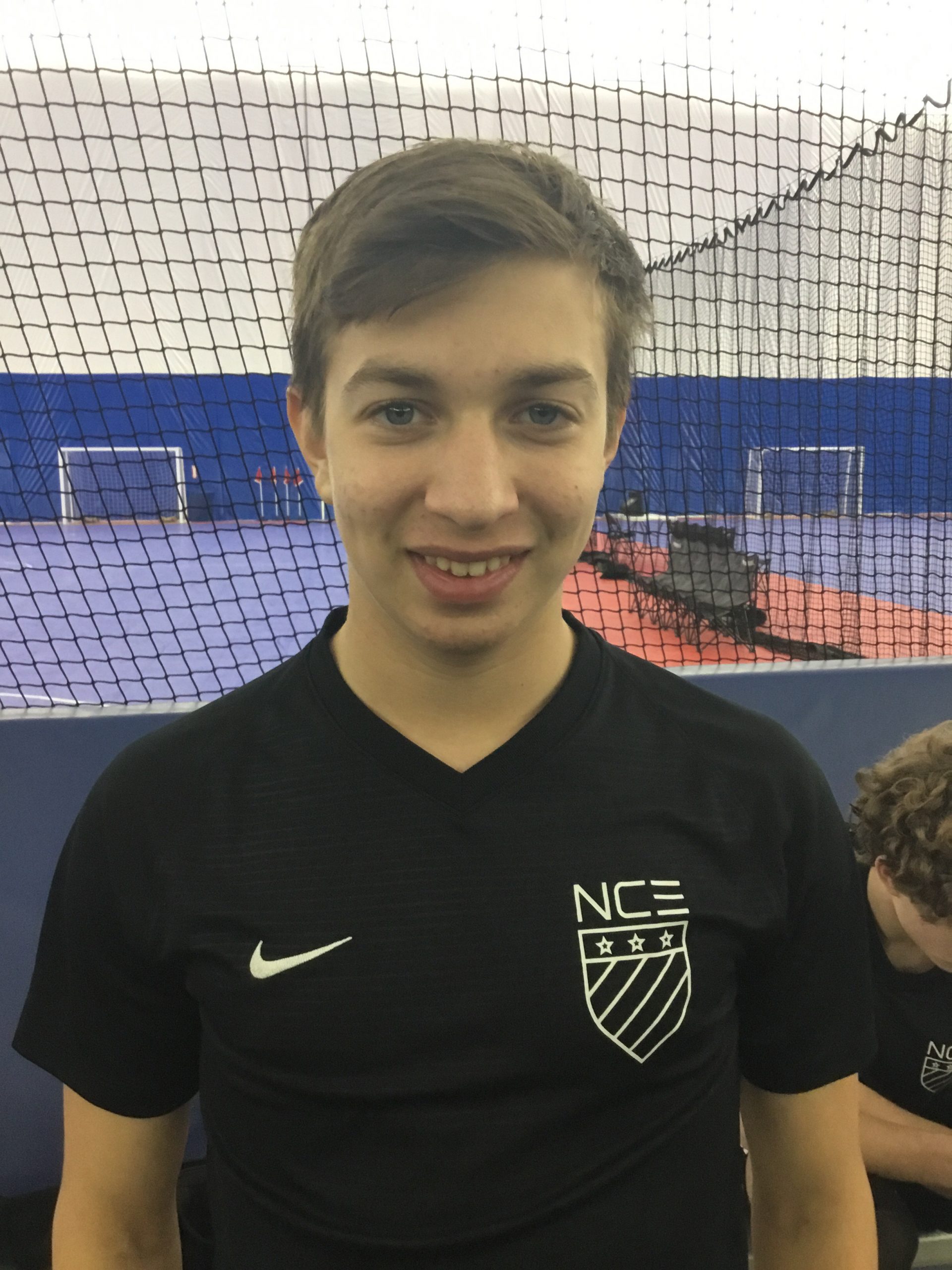 PERSONAL INFORMATION
Name – Philip Koutsaftis
Gender – Male
Sport – Soccer
Nationality – American/Greek
Year of Birth – 2004
Birthdate – 08/27/2004
Height – 5′ 5″
Player
Name – Philip Koutsaftis
City – Mamaroneck
State – NY
Country – United States
Email – pkout2015@icloud.com
Parent 1 – Carolyn Koutsaftis
Email – ckoutsaftis@gmail.com
Tel – 914-548-3301
Parent 2 – Vasilis Koutsaftis
Email – vkoutsaf@live.com
Tel – 914-414-4200
Position
10, 8 or 7
Current Club
Met Oval
Current League
Pre-Academy
Coach
Mark VanLith
Strengths
Excellent technical skills, ability to play equally well with both feet, comfortable in tight spaces and great vision in finding penetrating passes inside the box from wide or attacking-mid position (20 assists for a goal in 2019-2020 fall season).
Athletic Goals
Become instrumental in the success of a competitive program at a national level by utilizing my play-making skills.
Surf Cup, San Diego CA – July 25-27 (Representing NCE B2003)
Academic Qualification
High School (Sophomore)
High School
Mamaroneck High School
Year of High School Graduation
2022
GPA High School
3.8 US GPA
College Study Area
Molecular Biology / Biology
SAT
Yet to Complete
ACT
Yet to Complete
NCAA ID
Yet to Complete
https://www.youtube.com/watch?v=4ZH2Pp6uJ9s&list=PLW_zaBDSMPDP8AhSGedqfu3HgioOFQsEZ
Academic 
3.8 GPA (my high school does not maintain an honor roll, but I maintain strong grades)
Advanced Math track
Taking AP English and US History junior year.
Gained lab experience at Cold Spring Harbor Learning Center with emphasis on DNA Science and BioCoding.
Athletic 
Participated in US Club Soccer id2 program (2003 and 2004 cycles)
Participated in US Soccer Youth National Team Talent ID Centers
US Youth Futsal National ID Camp