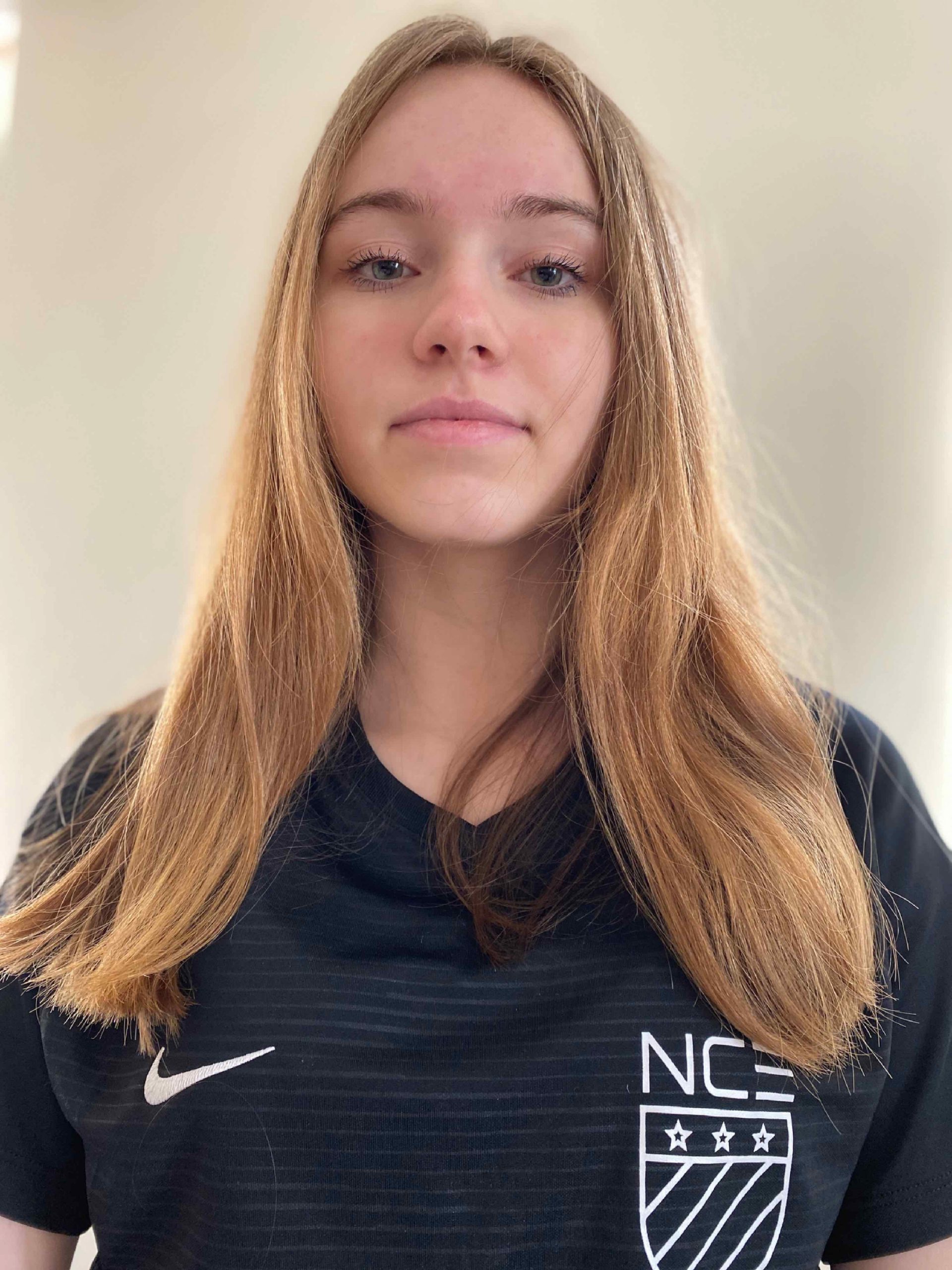 PERSONAL INFORMATION
Name – Lily Kuzminski
Gender – Female
Sport – Soccer
Nationality – American
Year of Birth – 2004
Birthdate – 08/06/2004
Height – 5′ 4″
Player 
Name – Lily Kuzminski
City – New York
State – NY
Country – United States
Email – lkuzminski2@gmail.com
Parent 1 – Bozena Kuzminski
Email – bozena.kuzminski@gmail.com
Tel – 6462621604
Parent 2 – Motel Kuzminski
Email – motel.kuzminski@gmail.com
Tel – 6463313615
Position
Attacking Midfielder
Current Club
World Class Soccer Club
Current League
Regional
Coach 
Lule Dyasi
Strengths
Lily is agile, has strong technical ability (accuracy in shots/passes, good first touch, takes players on), sees the field well and has a high soccer IQ (Understands where players are on the field, thinks ahead and quickly).
Athletic Goals
A few of my athletic goals are to primarily boost my stamina, speed, and strength. I would like to perform at my best, and in doing so, this requires great athleticism. I would also like to improve my explosiveness on the ball and/or my ability to fluctuate how much power I exert to be more swift and responsive on the field. My ultimate goal and aspiration is to perform for the USWNT and at a Division I college.
Surf Cup, San Diego CA – July 25-27 (Representing NCE G2003)
Academic Qualification
High School (Sophomore)
High School
Awenues World School
Year of High School Graduation
2022
GPA High School
4 US GPA
College Study Area
Undecided
SAT
Yet to Complete
ACT
Yet to Complete
NCAA ID
Yet to Complete
Academic 
Intent to indulge in outside academic activities such as journalism, art studies, and club activities.
Athletic 
Freshman year of Varsity High School Soccer at Avenues: The world school recognized and won "Offensive Player of the Year" award.
Performed in 2019 Gothia Cup: World Youth Cup in Gothenburg, Sweden representing NCE G2003