NCE Soccer provide elite supplementary soccer programs across the New York Metro region.
Former Premier League player John Curtis leads the New York team of coaches across a number of venues.
The NCE Soccer Program is designed to develop the talents of boys and girls aged 8 through to 18-years-of-age.
Our programs provide players with the opportunity to compete in a professional, player centered, development environment, supporting personal fulfillment and growth. Players must earn their place via tryouts ahead of each seasonal program.
The Center of Excellence Program (COE) provides technically focused, player centric training, designed to enhance player development.
NCE Soccer New York operate specialist outfield and goalkeeping programming from a variety of venues working with players attending from the New York, Manhattan, Brooklyn, Long Island, Yonkers, White Plains and as far North as Poughkeepsie and surrounding areas.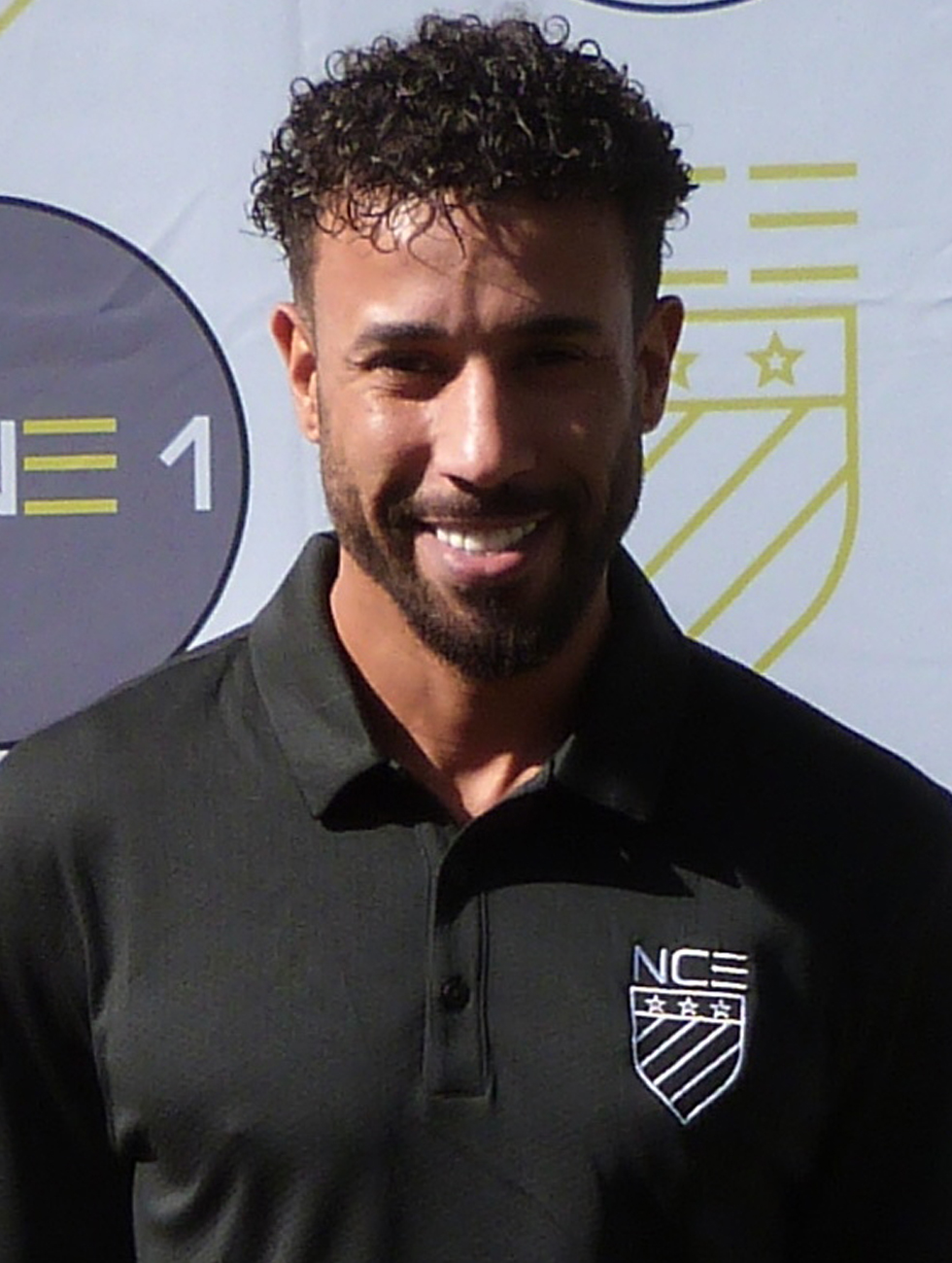 Tyrone Mears, New York Metro Regional Director
Tyrone Mears is NCE Soccer's New York Metro Regional Director.
He is a vastly experienced former professional who enjoyed success with Premier League success with West Ham United, West Bromwich Albion and Burnley.
The former right back was came through the ranks at Manchester City, making his Premier League debut against Nottingham Forest in 2002.
He moved to Preston North End and was hugely impressive but appearances were restricted by injury, making just 70 appearances in four years including a stress fracture which sidelined him for ten months.
His performances earned him a move to West Ham before joining Derby on loan helping them to secure their place in the Premier League with promotion from the Championship by beating West Bromwich Albion in the Play-Off Final.
The pacy defender enjoyed three years at Burnley and then Bolton before joining MLS outfit Seattle Sounders, making 74 appears in two years.
Tyrone only hung up his pro boots at the end of 2019 and so brings a very current, thoroughly professional, and top-class pedigree to NCE Soccer.
He is studying a Master's Degree in Sports Directorship and is due to finish his UEFA 'A' Licence, and has been coaching more recently at Manchester City's Academy.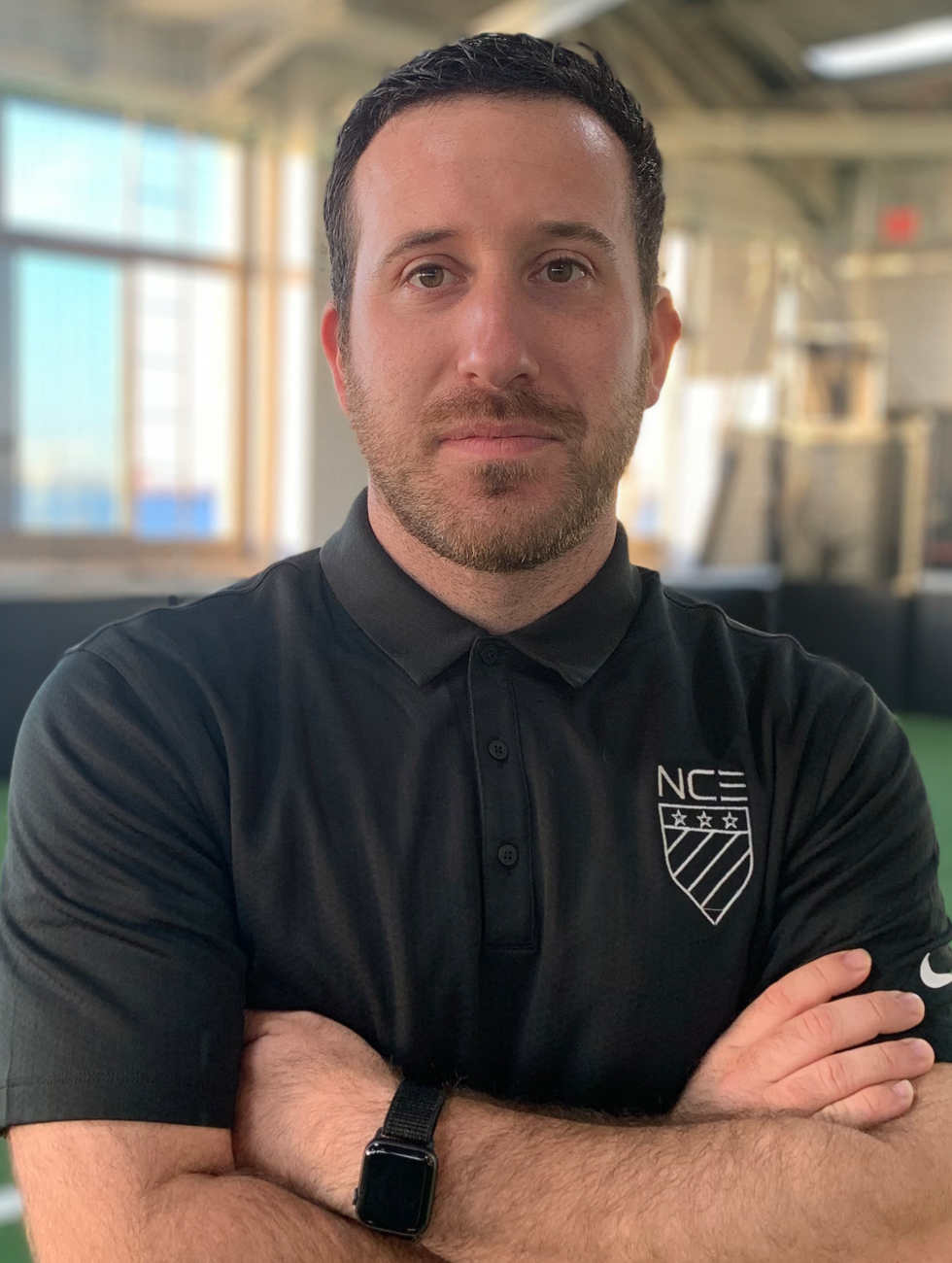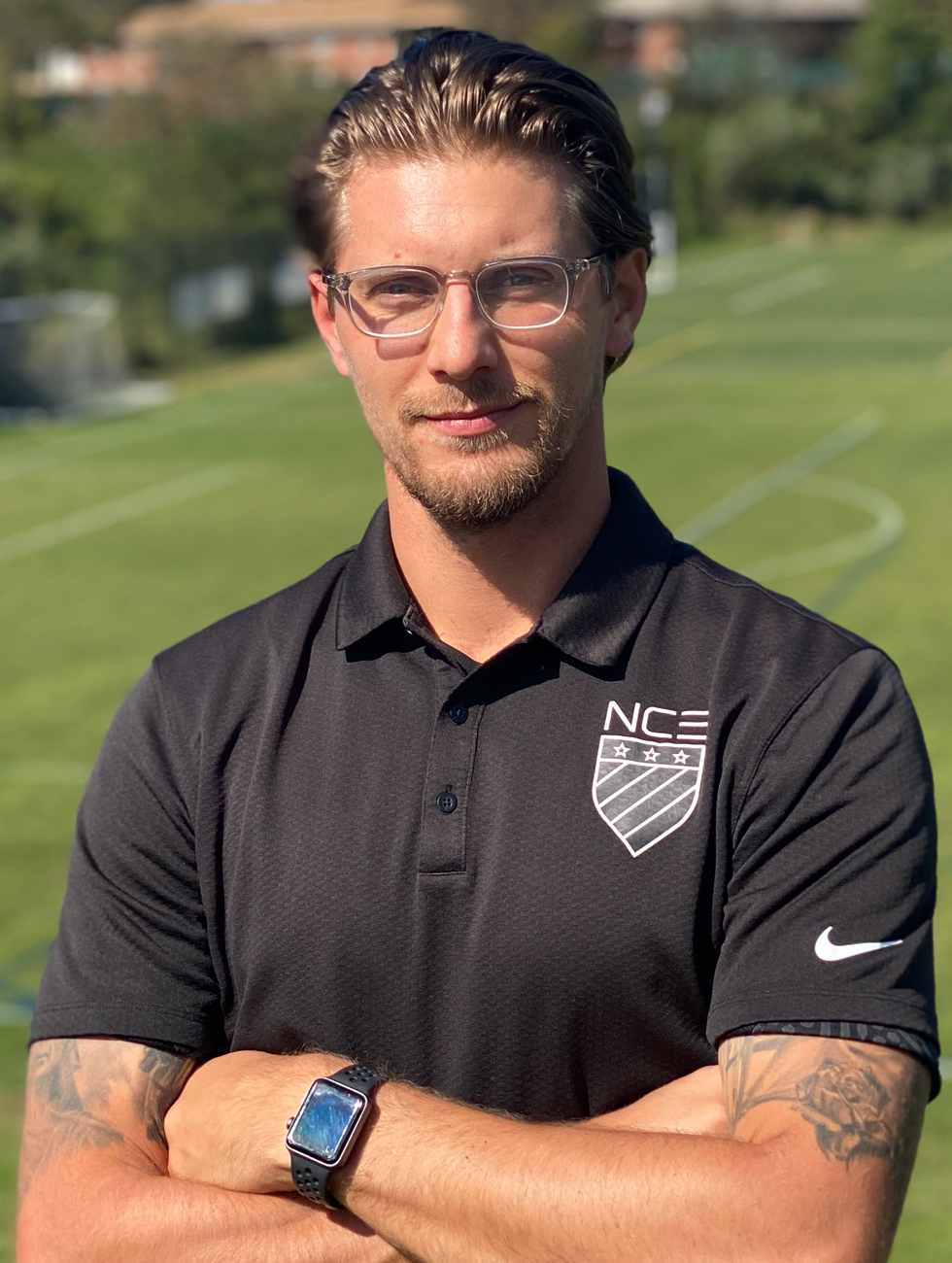 Ophir Field, Purchase, NY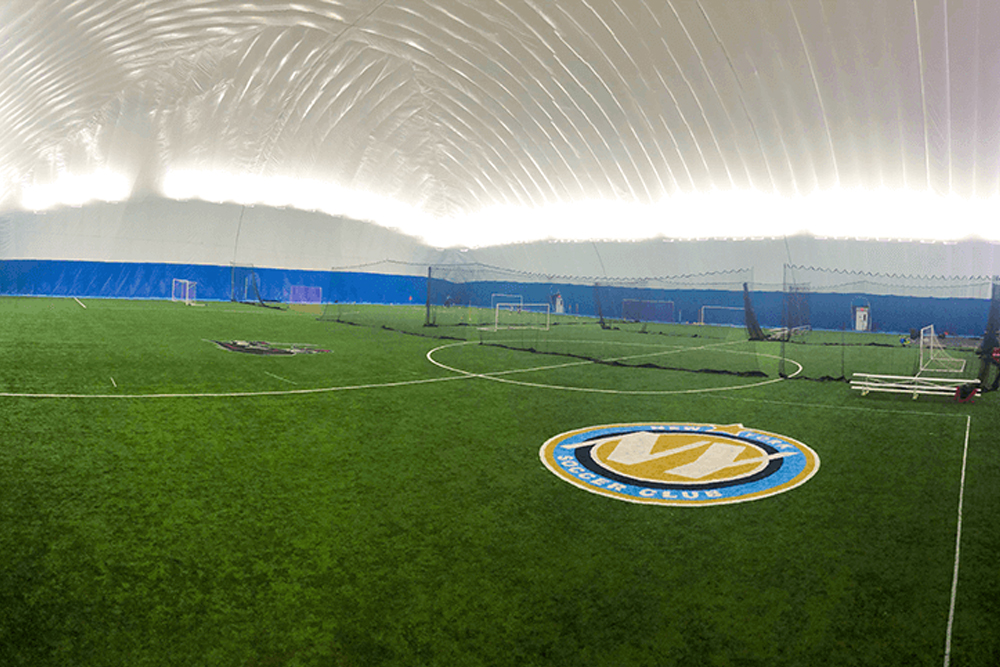 Ophir Field is a premier indoor and outdoor soccer facility.
The facility, based at Manhattanville College in Purchase, NY includes a temporary dome structure for all-year-round use.
In the Spring, Summer and Fall, Ophir Field is a lit, outdoor field hosting multi-sport programs and teams.'
Contact Details
Tel: +1 914-600-5511
Address: 2900 Purchase St #2423, Purchase, NY 10577, United States
Coleman Country Day in Freeport is a top class soccer facility.
The indoor surface is created from the highest quality synthetic fibers and does not need to maintained with chemicals or pesticides.
It includes an air conditioned dome to ensure soccer can take place all year round.
Contact Details
Tel: +1 516-620-4300
Address: 55 Babylon Turnpike, Freeport, NY 11520, United States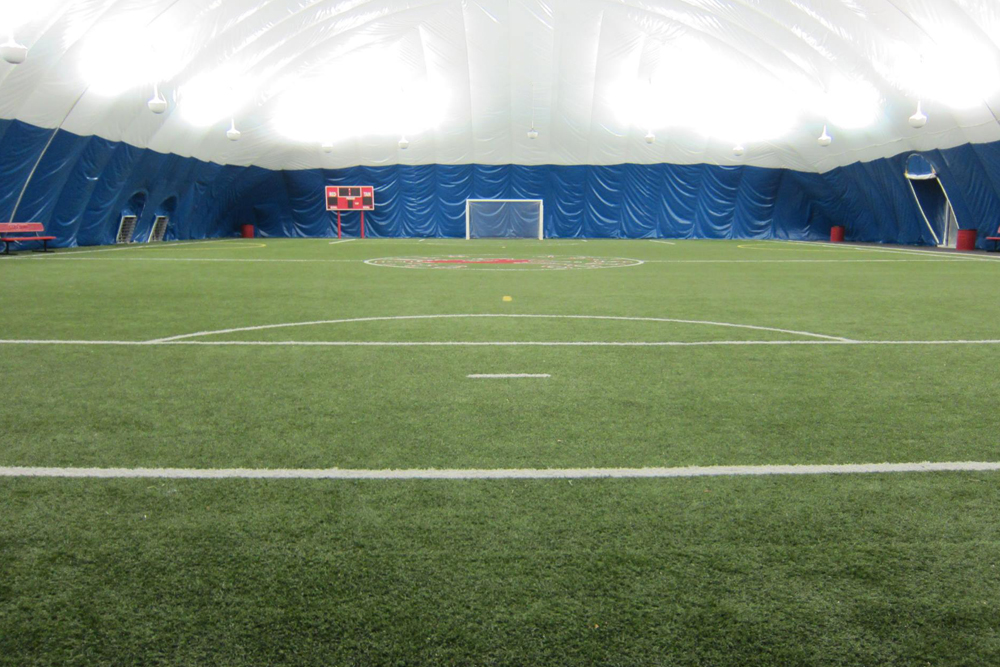 Hudson Valley Sportsdome, Milton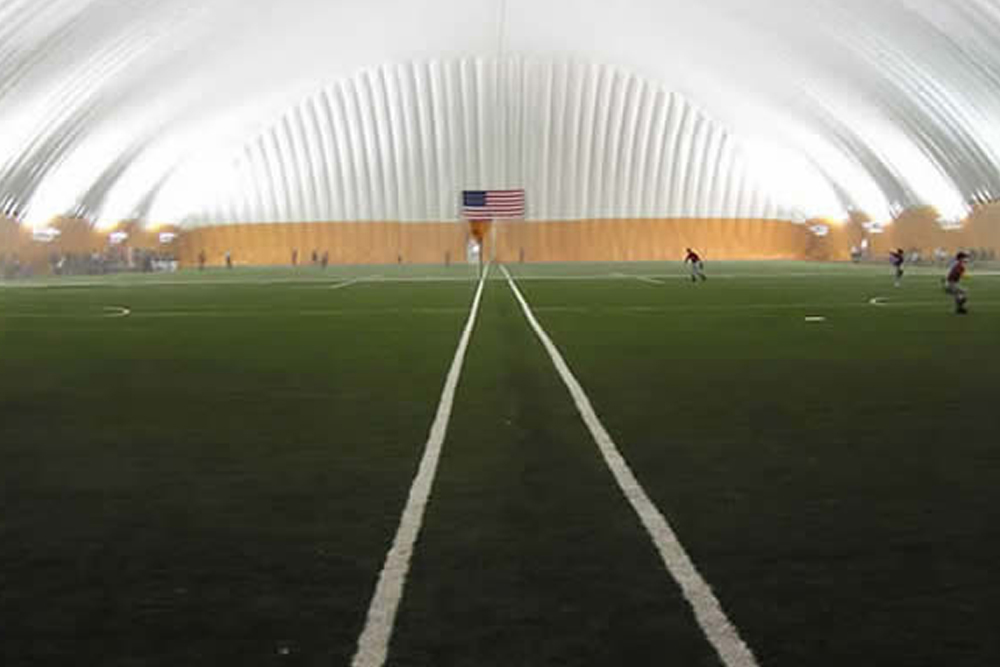 Hudson Valley Superdome in Milton is a high quality soccer facility.
This 92,000 sq. ft. indoor facility includes four indoor fields, the largest indoor turf field in the Northeast and is equipped with a 65′ high ceiling with heating and air conditioning for all-year round comfort and 32 LED Lights, the same that lit the Super Bowl 2015!
Contact Details
Tel: +1 845-795-5220
Address: 240 Milton Turnpike, Milton, NY 12547, United States
KK Athletics, Brentwood, NY
KK Athletics is Long Island's Largest Indoor Sports Complex.
The complex took over two years of planning and development with the Town of Islip and was officially opened on November 13, 2009 by Town of Islip Supervisor Phillip Nolan and Steve Foley.
The synthetic 'real like grass' turf fields filled with granulated sand and rubber pellets and creates a truer bounce and roll.
Contact Details
Tel: +1 631-617-5866
Address: 181 Second Ave, Brentwood, NY 11717, United States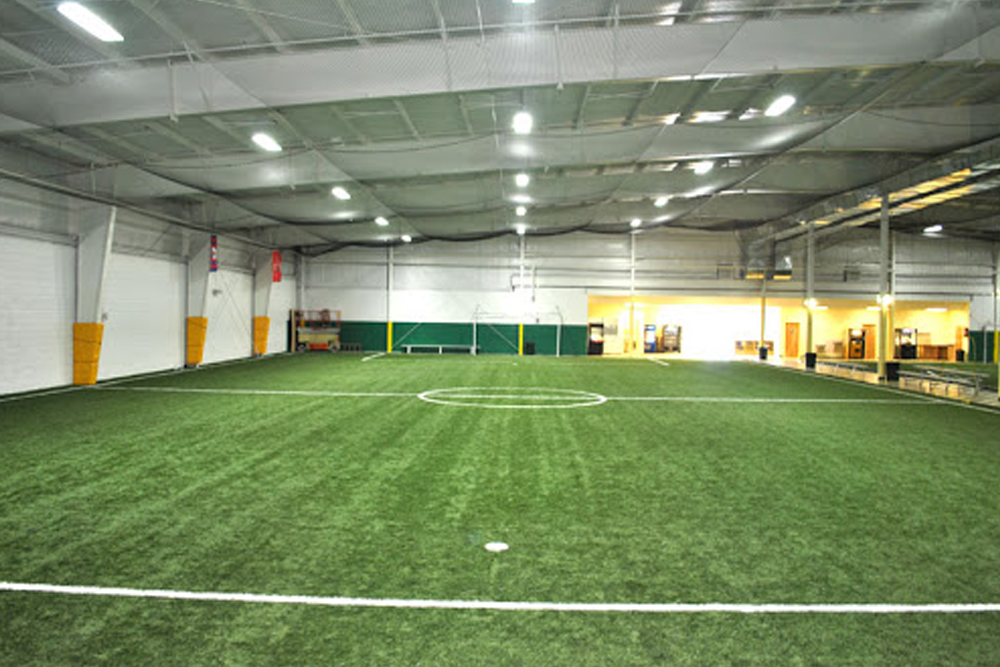 KK Athletics, Farmingdale, NY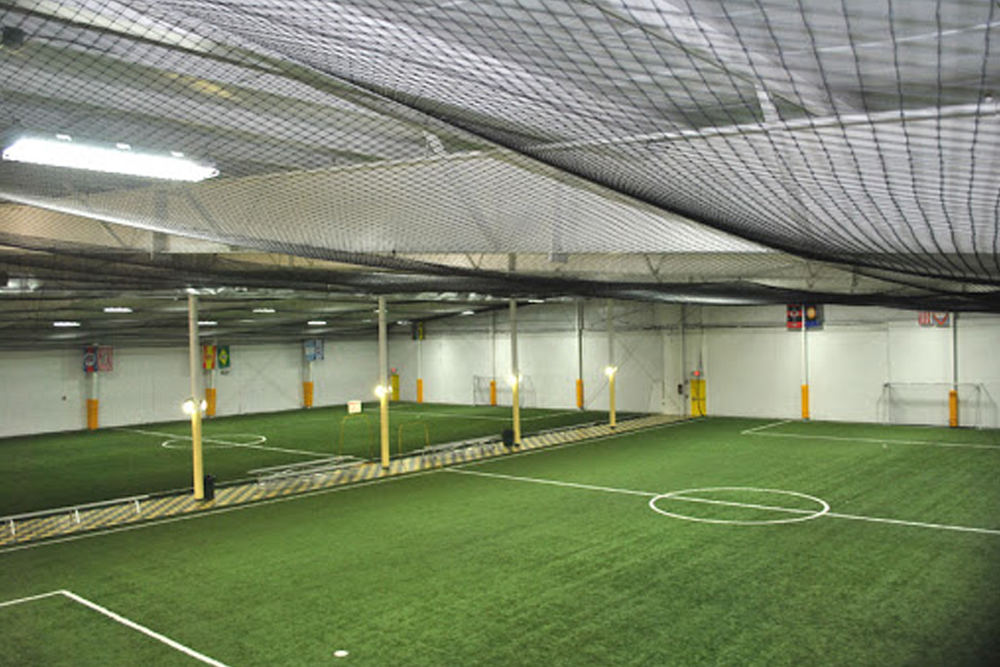 KK Athletics is Long Island's Largest Indoor Sports Complex.
The Farmingville facility has recently undergone a complete renovation and hosts three soccer fields.
This fully renovated permanent structure includes three professionally installed and Town of Brookhaven approved synthetic "real like grass" turf fields – claimed to be the best on Long Island. The facility is fully air conditioned and weather proof.
Contact Details
Tel: +1 631-736-2511
Address: 755 Horseblock Road, Farmingville, NY 11738, United States
Superdome Sports, Waldwick, NY
Superdome Sports is the Premier training facility in New Jersey and Southern New York.
The Superdome offers a full sided football field of indoor weather protected turf, as well as a gorgeous very large ("9v9") outdoor sports turf field on a near 13-acre sporting campus.
Their indoor facility features 80 foot ceiling heights with no columns or walls and state-of-the-art climate controlled venues.
Contact Details
Tel: +1 201-444-7660
Address: 134 Hopper Ave, Waldwick, NJ 07463, United States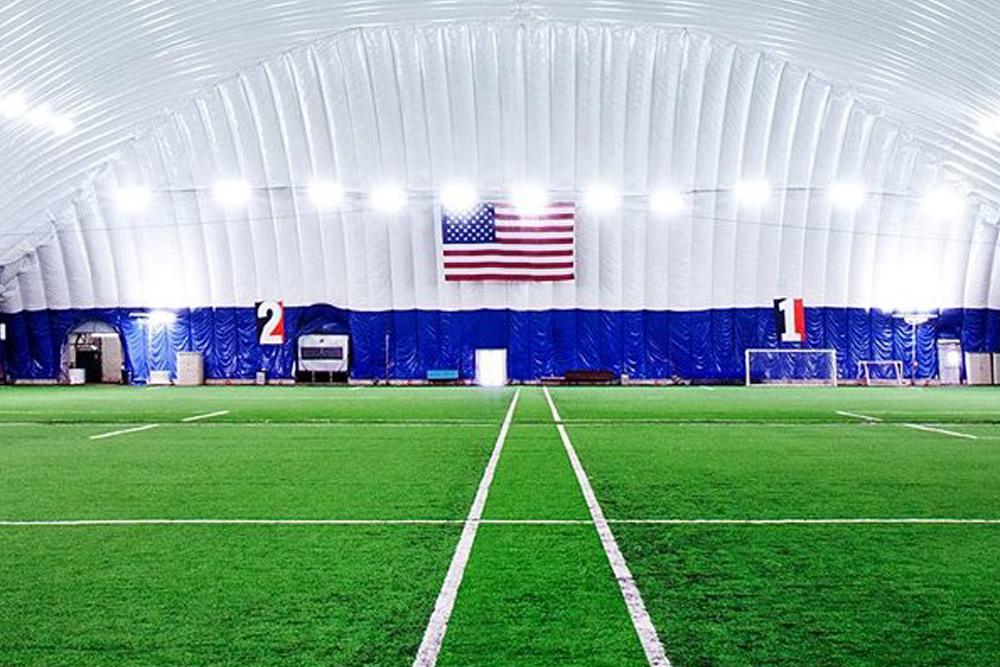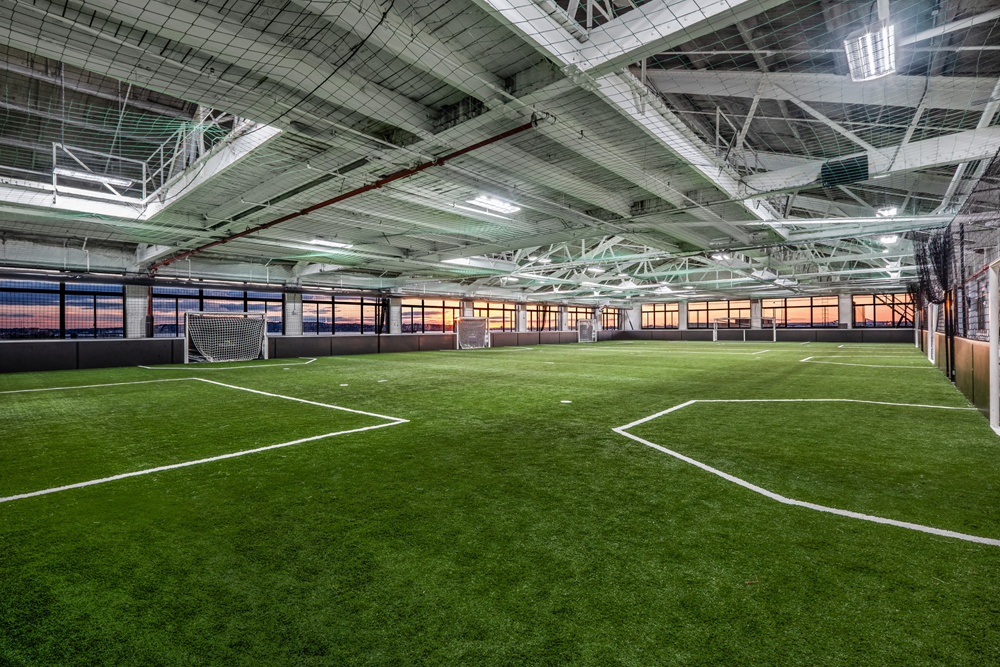 Socceroof is a high end soccer facility with breathtaking views over the Brooklyn skyline.
The 75,000 sq foot facility was established by two French businessman and is backed by Man United star Anthony Martial and former Liverpool manager Gerard Houllier and boasts ten five-a-side pitches, which can be combined to create bigger spaces, complete with next generation synthetic grass materials.
Contact Details
Tel: +1 917-909-0114
Address: 14b 53rd St 3rd floor, Brooklyn, NY 11232, United States
Stony Brook University, NY
Stony Brook University has a stunning outdoor field complex.
The Campus Recreation Outdoor Field Complex is located on the West Campus behind Kenneth P.LaValle Stadium and includes a fully lite field and large grass area.
Contact Details
Tel: 631-632-7168
Address: Walter J Hawrys Campus Recreation Center, 39 John Toll Drive, Stony Brook, NY 11794, United States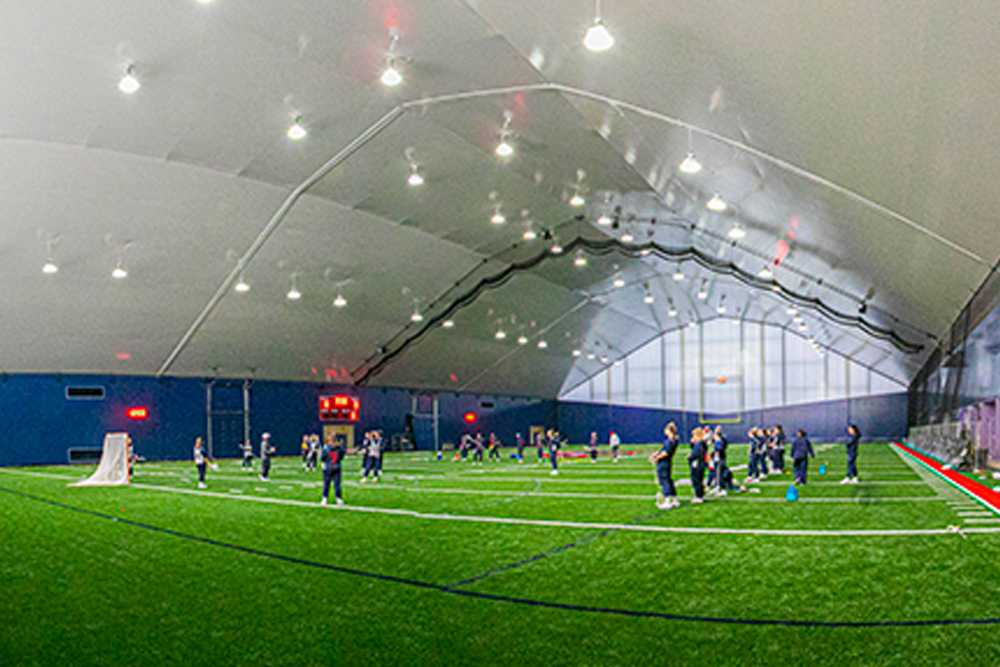 Sports Underdome, Westchester, NY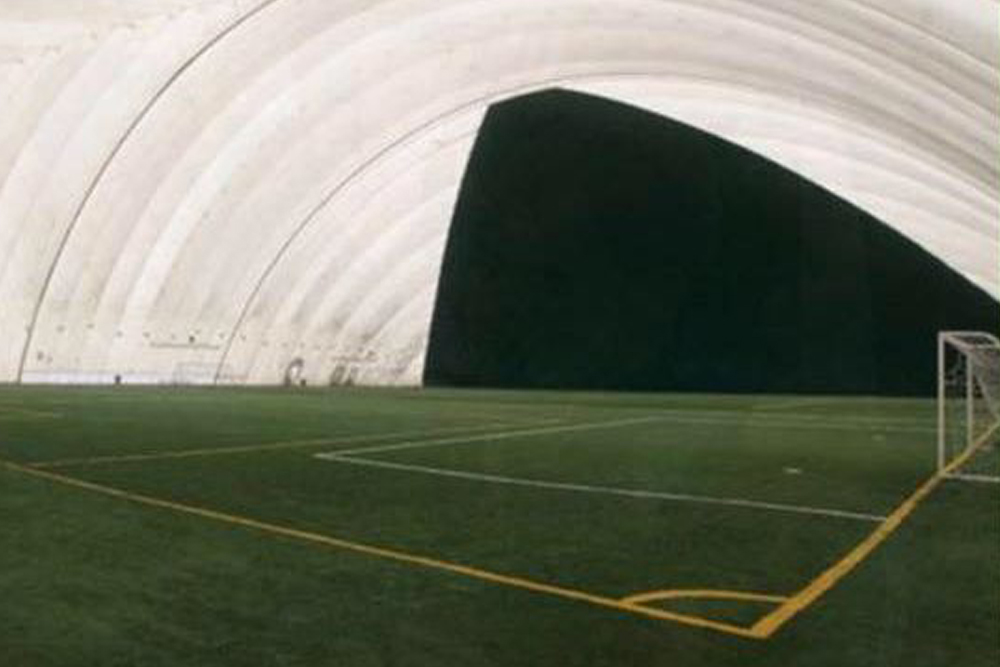 Sports Underdome is a stunning facility in Mount Vernon, New York.
They have more than 72,000 sq ft of open indoor space and top quality turf which is perfect for soccer coaching and training.
Contact Details
Tel: 914-663-2323
Address: 657 Garden Avenue, Mt Vernon, NY 10550, United States
Outfield Players
No results.
*Times are subject to change. Details will be confirmed 48hours prior to each event.
Goalkeepers
No results.
*Times are subject to change. Details will be confirmed 48hours prior to each event.
Outfield Players
| | Day | Dates | Time | Map |
| --- | --- | --- | --- | --- |
| NCE NY Metro Winter Center of Excellence at Stony Brook University, NY | Friday | 12/03, 12/17, 1/07, 1/14, 1/21, 1/28, 2/04, 2/11, 2/25, 3/04, 3/11, 3/18 | 6:00PM-7:30PM 2013-2010 7:30PM-9:00PM 2004-2009 | Stony Brook University, Stony Brook, NY |
| NCE NY Metro Winter Center of Excellence at Coleman Country Day Camp in Freeport, NY | Sunday | 12/05, 12/12, 12/19, 1/02, 1/09, 1/23, 2/06, 2/27, 3/06, 3/13, 3/20, 3/27 | 6:00PM-7:30PM 2013-2010 7:30PM-9:00PM 2009-2004 | Coleman Country Day, Merrick, NY |
| NCE NY Metro Winter Center of Excellence at Hudson Valley Sportsdome in Milton, NY | Tuesday | 12/07, 12/14, 1/04, 1/11, 1/18, 1/25, 2/01, 2/08, 2/15, 3/01, 3/08, 3/15 | 5:30PM-7:00PM 2013-2010 7:00PM-8:30PM 2009-2004 | Hudson Valley Sportsdome, Milton, NY |
| NCE NY Metro Winter Center of Excellence at Ophir Field in Purchase, NY | Friday | 12/10, 12/17, 1/07, 1/14, 1/21, 1/28, 2/04, 2/11, 2/25, 3/04, 3/11, 3/18 | 6:00PM-7:30PM 2013-2010 7:30PM-9:00PM 2009-2004 | Ophir Field, Purchase, NY |
| NCE NY Metro Winter Center of Excellence at Superdome Sports in Waldwick, NJ | Sunday | 12/12, 12/19, 1/02, 1/09, 1/23, 1/30, 2/06, 2/27, 3/06, 3/13, 12/05, 3/20 | 6:00PM-7:30PM 2013-2010 7:30PM-9:00PM 2009-2004 | Superdome Sports, Waldwick, NJ |
| NCE NY Metro Winter Center of Excellence at Socceroof in Brooklyn, NY | Thursday | 12/16, 1/06, 1/13, 1/20, 1/27, 2/03, 2/10, 2/24, 3/03, 3/10, 3/17, 3/24 | 6:00PM-7:30PM 2013-2011 7:30PM-9:00PM 2010-2008 | Socceroof Brooklyn, Brooklyn, NY |
Goalkeepers
| | Day | Dates | Time | Map |
| --- | --- | --- | --- | --- |
| NCE NY Metro Winter GK Center of Excellence at Stony Brook University, NY | Friday | 12/03, 12/17, 1/07, 1/14, 1/21, 1/28, 2/04, 2/11, 2/25, 3/04, 3/11, 3/18 | 7:30PM-9:00PM 2013-2004 | Stony Brook University, Stony Brook, NY |
| NCE NY Metro Winter GK Center of Excellence at Coleman Country Day Camp in Freeport, NY | Sunday | 12/05, 12/12, 12/19, 1/02, 1/09, 1/23, 2/06, 2/27, 3/06, 3/13, 3/20, 3/27 | 6:00PM-7:30PM 2012-2009 7:30PM-9:00PM 2008-2004 | Coleman Country Day, Merrick, NY |
| NCE NY Metro Winter GK Center of Excellence at Ophir Field in Purchase, NY | Friday | 12/10, 12/17, 1/07, 1/14, 1/21, 1/28, 2/04, 2/11, 2/25, 3/04, 3/11, 3/18 | 6:00PM-7:30PM 2012-2009 7:30PM-9:00PM 2008-2004 | Ophir Field, Purchase, NY |