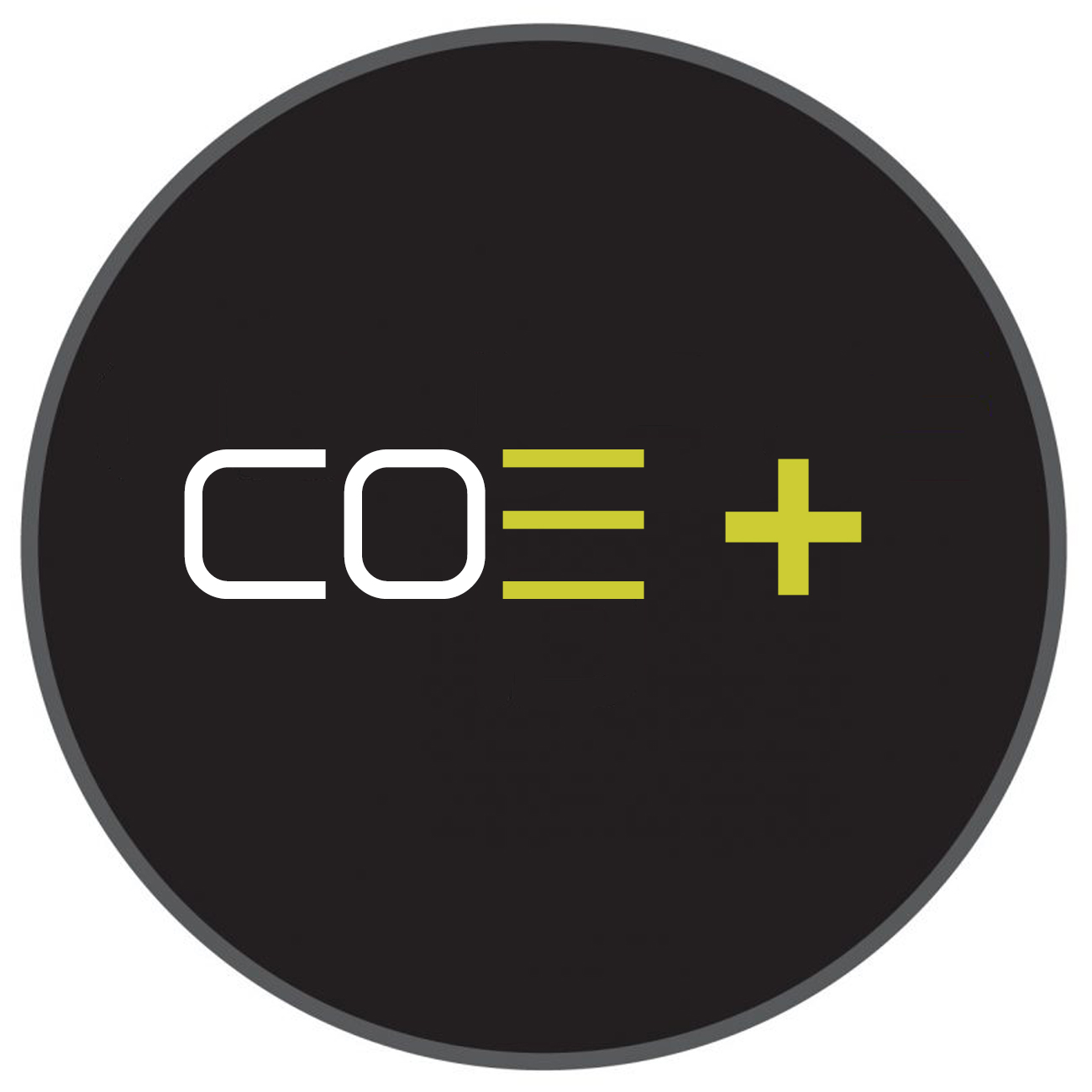 Welcome to COE +
NCE Soccer's Center of Excellence program is the most advanced, elite supplementary soccer coaching program in the United States.
But we do far more than just provide soccer coaching.
COE + is a combination of all the supplementary elements we offer select NCE Soccer players and their families – presented in a way that makes life easier for them to choose the elements that suit.
We recognize some of our offerings are not suitable for all and so, by presenting them via COE +, we hope to have made the COE experience more suitable for you. More enjoyable. More manageable.
Here we present those supplementary offerings that allow selected players to register for the elements appropriate to them.
COE + allows you to personalize your NCE Soccer experience – by adding the package most suitable to you.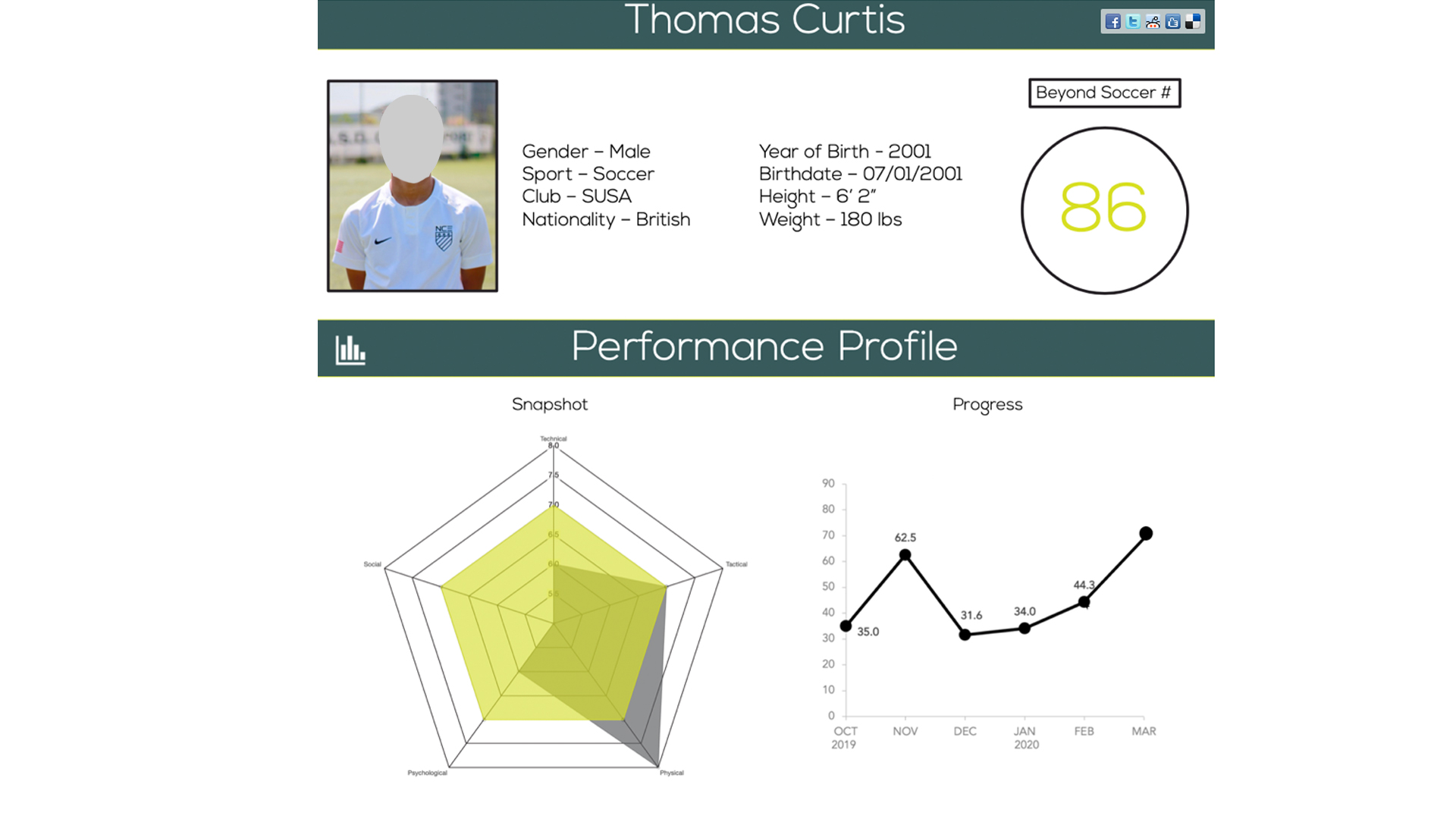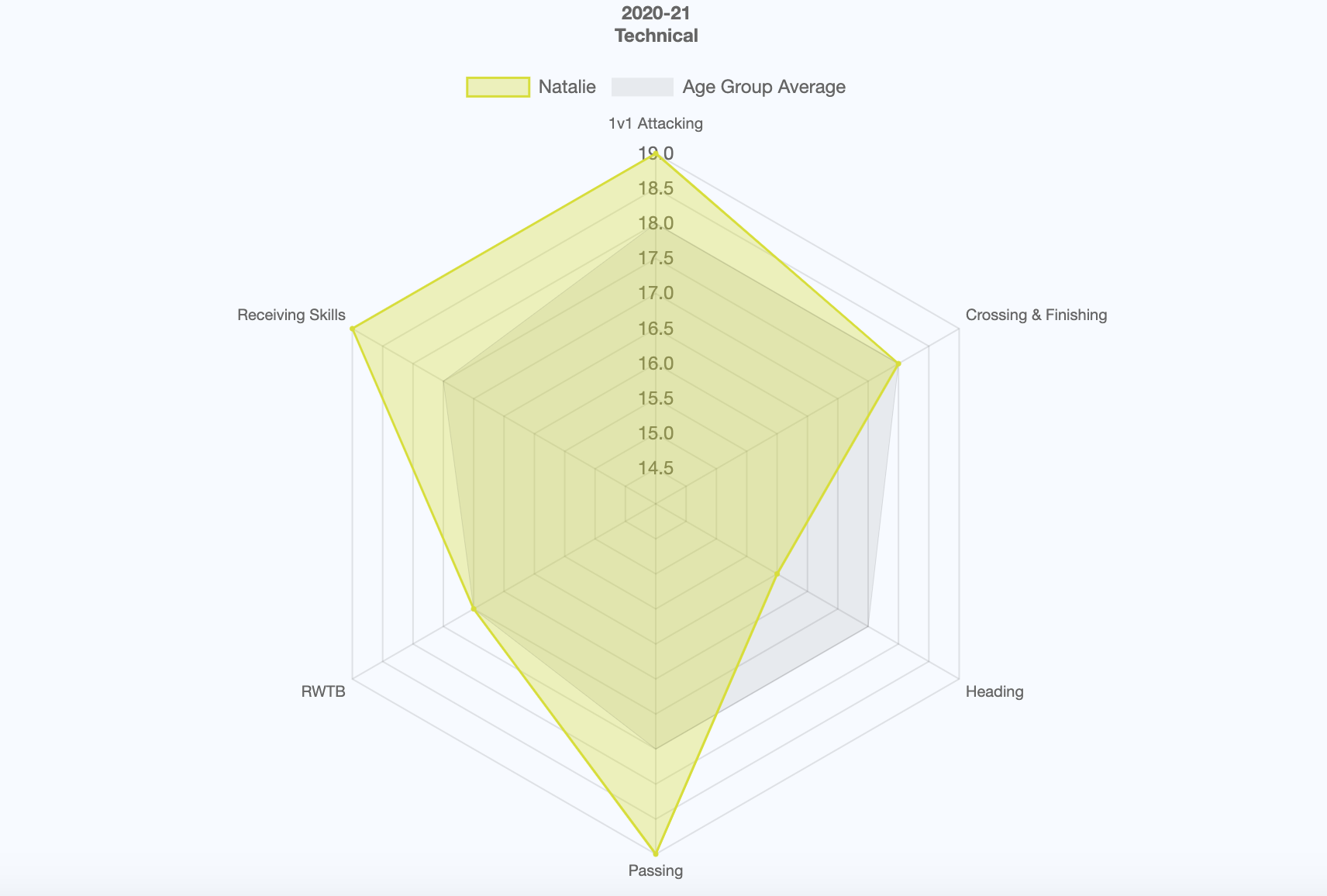 NCE Soccer launches it's innovative Player Performance Profile in time for Christmas 2020.
This innovative player profiling tool will provide players with an invaluable insight into their performance.
It will identify strengths and weaknesses and provide resources to help players improve very specific areas of their game.
The program has been developed from the ground up by NCE Soccer with assistance from top soccer consultants around the world, who extensive experience of working with some of the best national and international development programs.
It will be updated four times-a-year following each of our soccer programing seasons, and allow individuals to track their development progress.
The NCE Performance Profile includes key player development competencies in the following categories; Technical, Tactical, Physical, Psychological and Social.
Domestic Tournaments
NCE Soccer takes the very best players to compete in top class domestic soccer tournaments.
These are age-appropriate and include both internal NCE Soccer events and external independent competitions.
NCE Soccer Regional Tournaments are invitation-only events for players who have excelled during the Fall and Winter COE programs.
Selected young players, U8-to-U12s, typically compete at regional indoor venues, while players aged U9-to-U14 are selected for three Winter Invitational tournaments.
At the need of every year, NCE Soccer runs it's own tournament from U9 to U18 with the very best players invited to attend at the NCE Summer Showcase.
It is our biggest single event of the year, split into boys and girls and involves more than 1,100 players from NCE Soccer players across the US.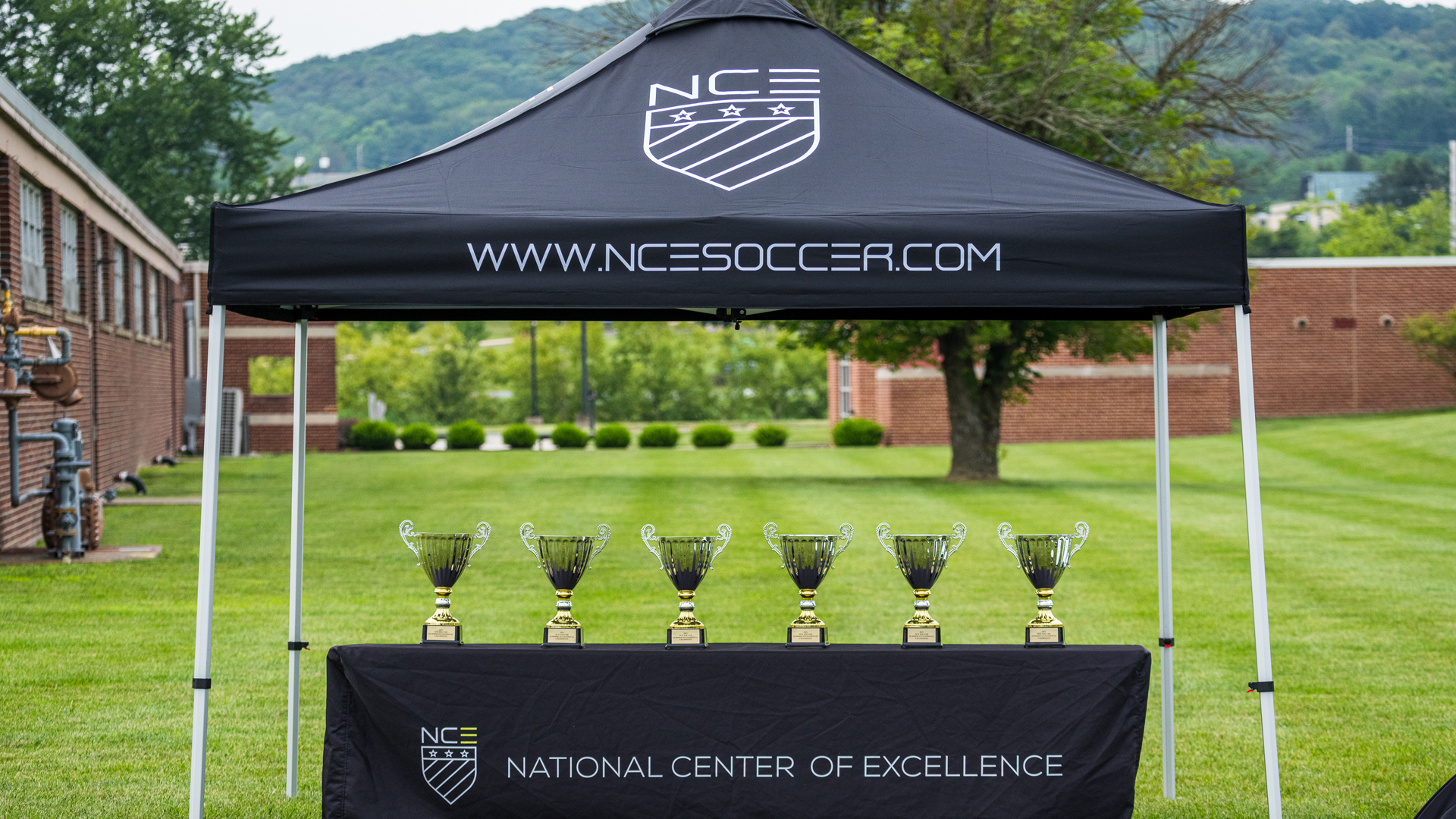 Soccer Camps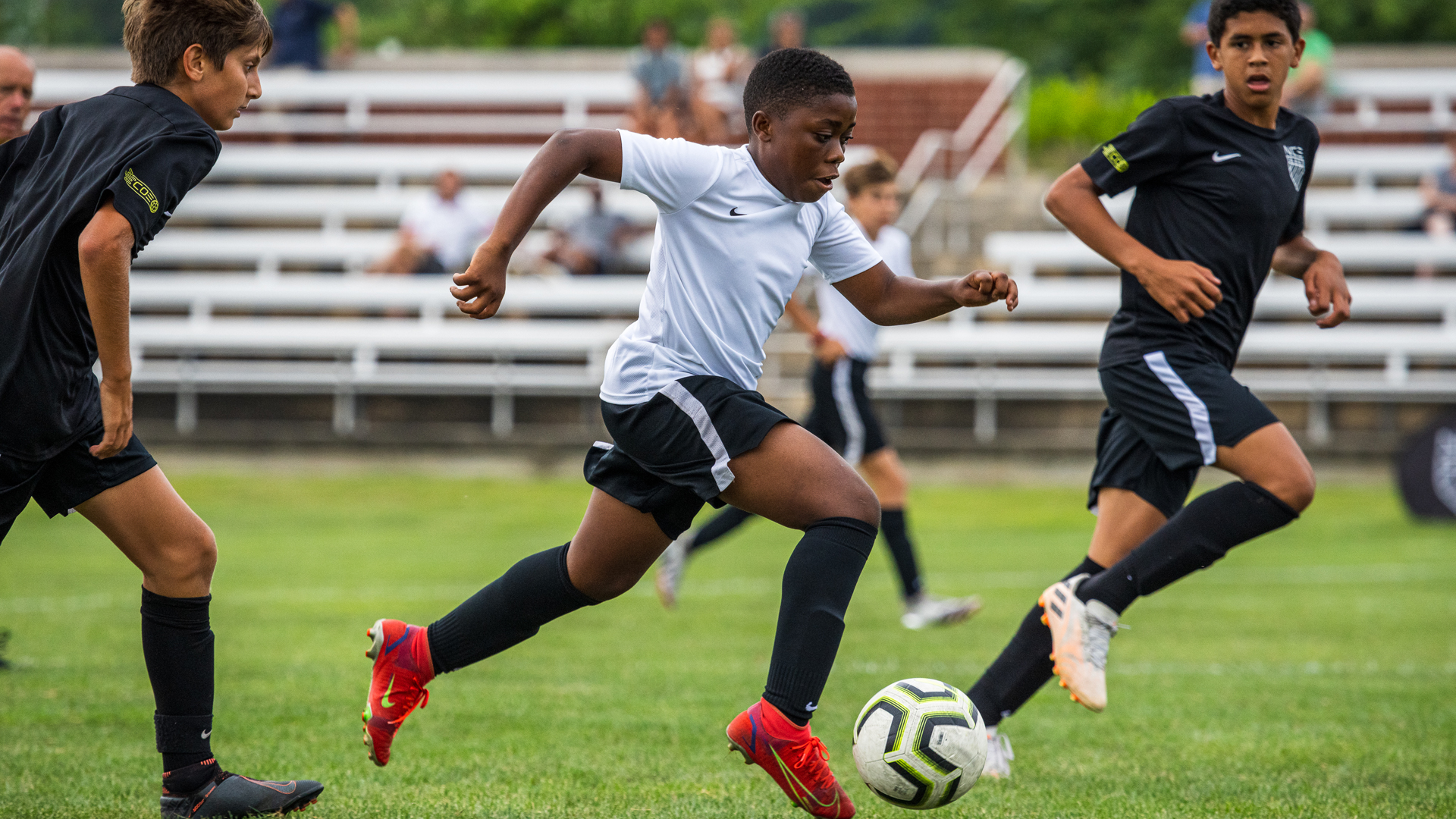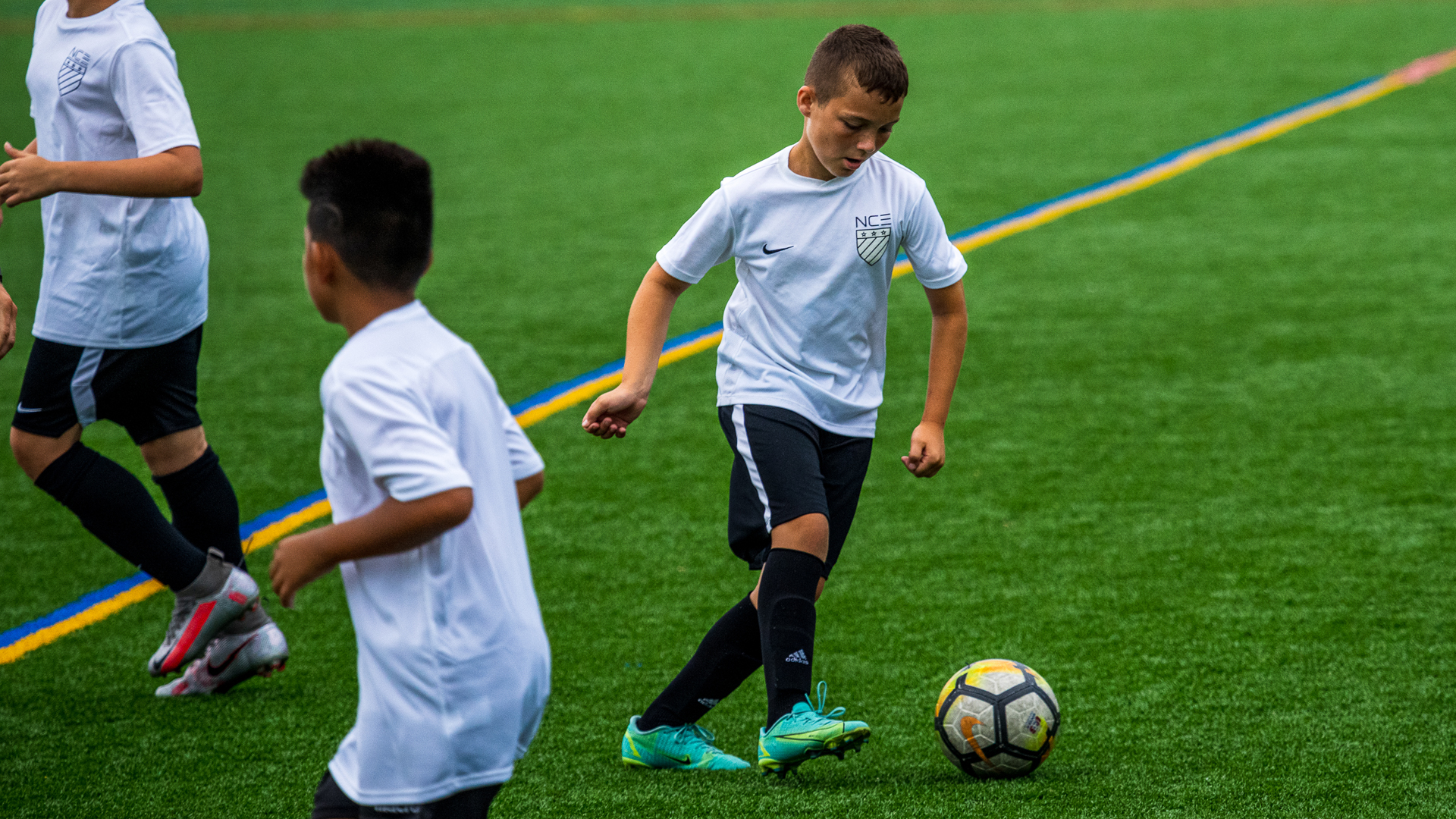 NCE Soccer host three types of soccer camps for our best players.
They include a mixture of day camps, residential camps, and specialist College ID camps.
Day camps are held during summer months and provide selected players with 15 hours of COE  based coaching and instruction. Each camp runs from 9am-12pm, Monday to Friday and their selective nature ensures they provide the ideal environment for the aspiring player.
NCE Soccer domestic residential camps are the pinnacle of our domestic programming.
Player numbers are restricted to those who have excelled during the previous COE seasons and the standard of play is extremely high as a result.
We host separate boys and girls camps, led by NCE Technical Director John Curtis with UEFA A & B qualified soccer coaches.
They are held over five days (four nights) and include 20 hours of elite technical, tactical, physical and psychological training.
NCE College ID Camps provide our older players (U15-toU18) with a fascinating insight into college life.
We spend three days (two nights) at a top college facility staffed by College coaches and overseen by NCE staff.
Our players are provided with College training sessions and Showcase themselves in front of invited college coaches in games every day. In addition to the soccer component, players attend college recruitment seminars each evening with NCE College Consultant Pat Doyle. Seminar topics range from acing the college essay to choosing the best school and players understanding of the whole college process is enhanced significantly.
Players also have the opportunity to sit with the coaches and discuss their personal college journey and ask specific questions directly relating to their journey.
International
NCE Soccer provides selected players with international competition.
We take selected players to tournaments around the world and also host n international residential camp.
NCE Soccer work with top academies and international clubs to provide training and competitive experiences.
These trips to compete in tournaments and festivals, provide players selected from the COE training program, with an invaluable opportunity to develop as young people and as soccer players.
We currently run three main international experiences.
Italy – Milano International Football Festival – (April)
The Milano International Football Festival is a high-quality tournament hosted by Inter Milan.
Each year selected boys from the COE U12 and U14 age groups travel to compete in the event.
Families are welcome to travel with the squad, which sees them train and compete in the tournament against some of the best teams in the world.
Our trip includes opportunities for sightseeing and includes the opportunity to watch top-class Serie A soccer.
Learn More – via this link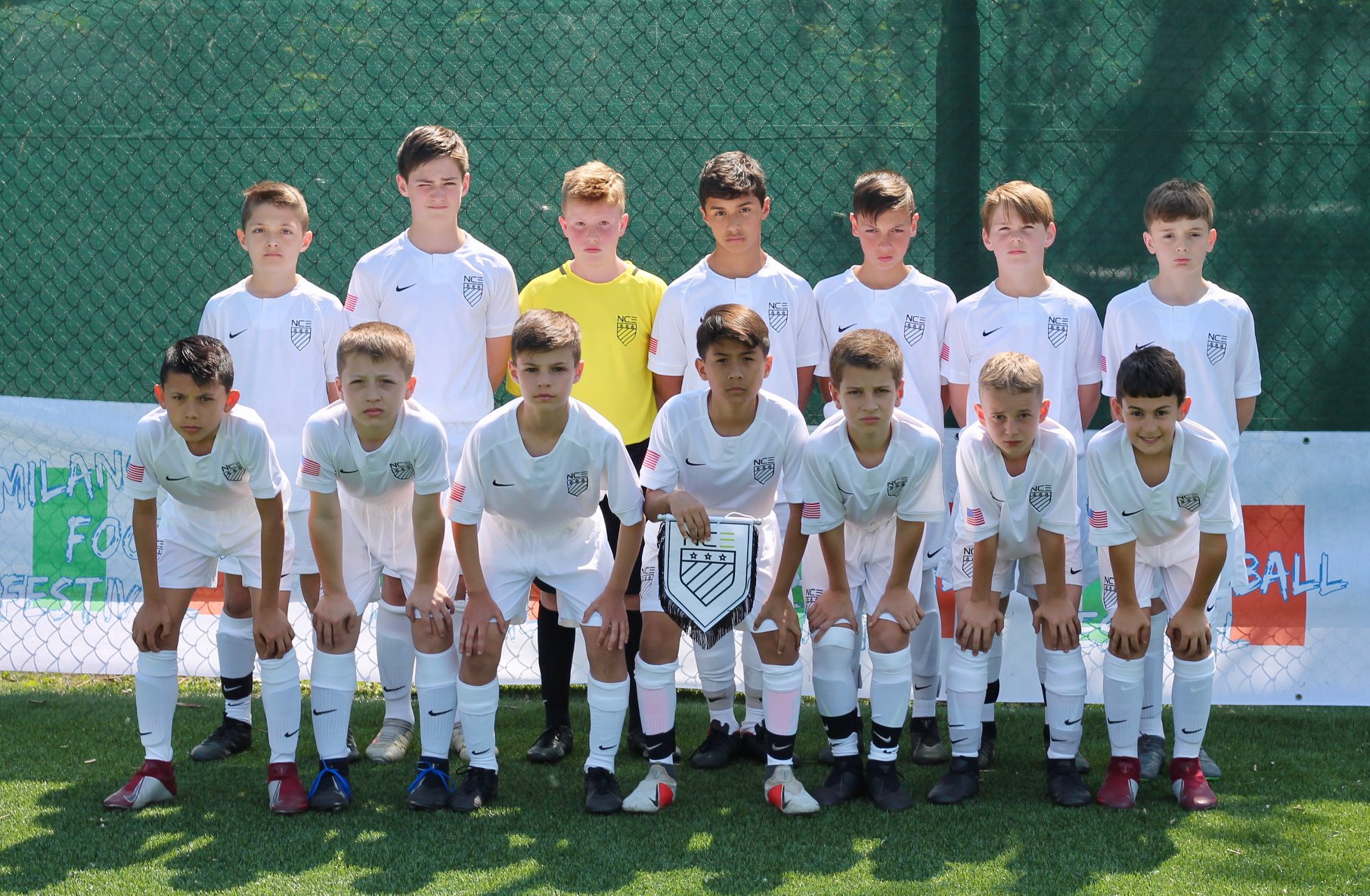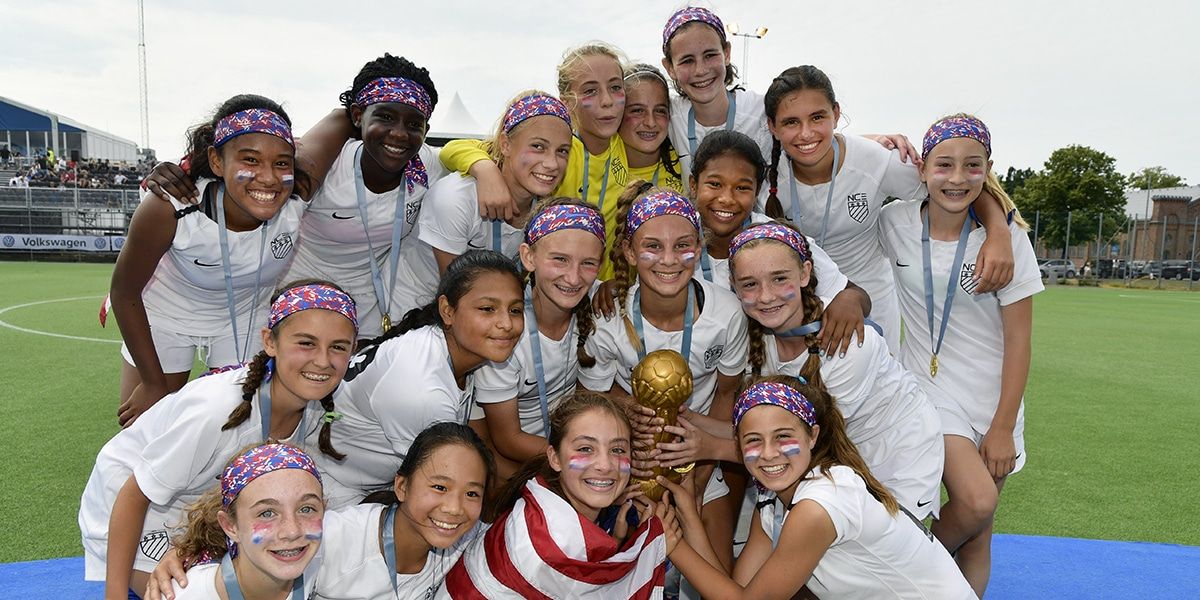 Gothia Cup (July)
The Gothia Cup is the largest youth soccer tournament in the world and involves more than 1,700 teams from 80 countries.
More than 4,500 matches are played across 110 pitches over the course of a week in Gothenburg, Sweden.
Each year NCE Soccer travels with U13 and U15 girls teams to represent the US at this incredible Youth World Cup.
In 2019, our girls' team were crowned winners as they secured World Cup glory.
England Residential Camp (July / August)
NCE Soccer travels with U11-to-U14 boys to our international camp in England every summer.
The trip allows us to provide an unparalleled international experience which includes training sessions and competition against top-class English teams.
Previous trips have pitted NCE Soccer teams against Manchester United, Manchester City, Wolves, Birmingham City, and many more.
Our teams stay in a superb facility and families are welcome to join the trip.
Aside from playing soccer, we take our teams to watch top-class soccer, visit world famous stadiums such as Old Trafford, Anfield or the Etihad Stadium and go behind the scenes with top, top clubs.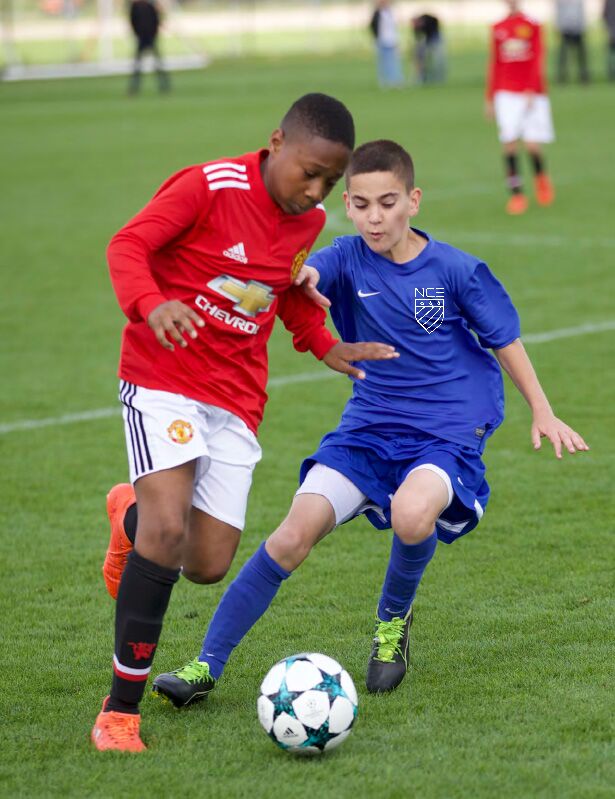 College
NCE Soccer's College Program is the complete college recruitment package.
It has been created to ensure aspiring college athletes have their best chance of securing the college place of their choice.
NCE Soccer has identified a number of components that will help athletes to shine that include:
Personal Online College Profile Website
Showcase Tournament Events
College Combine
College ID Training Camp
Access to Online Educational College Resources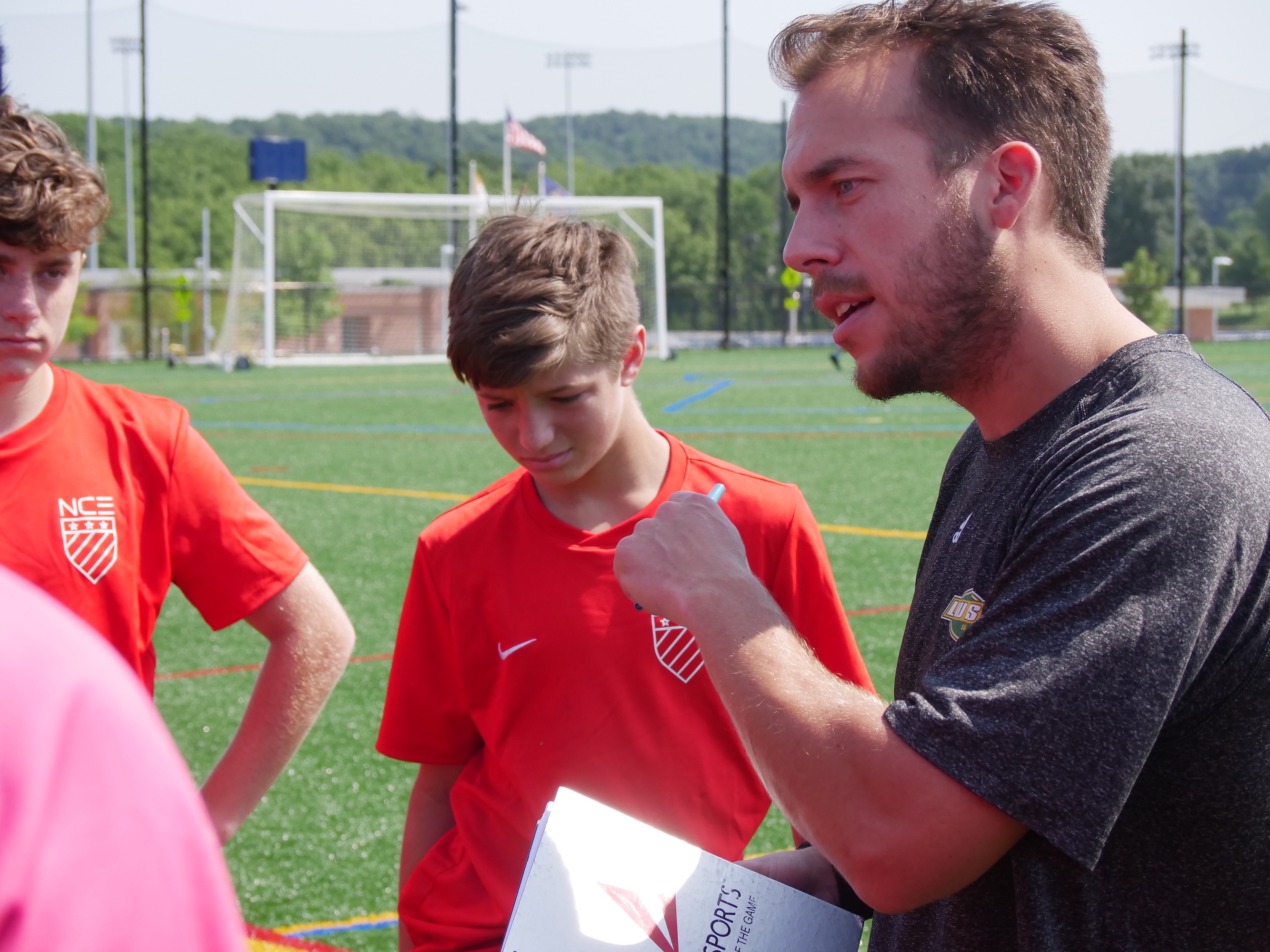 Personal College Profile Page
NCE Soccer will create a personalized player website to showcase their talents and abilities.
The website will include a personal URL which can be easily shared with college coaches and contains all the information they need to assess a recruits suitability.
Highlight Videos, Test scores, references and much more are displayed in a clear and concise fashion, allowing players to showcase their strengths directly to college coaches of their choice.
The profile page is accessible by the players directly and you have the ability to easily update your information, providing coaches with details of upcoming tournaments and adding test scores and video updates whenever required.
NCE College Combine
The NCE College Combine is a fantastic way for players to showcase themselves to attending college coaches.
Each player will rotate through a 4 stage training program with college coaches running each of the four stages. In addition to the training session with the coaches, players will be grouped into teams and play games managed directly by college coaching staff.
Combines are a great way for the coaches to get to know you as an individual and for you to demonstrate strengths that cannot be transferred through video and email media.
If your strengths include concentration, discipline, coachability and determination, then a college combine might be a way for you to showcase these soft skills directly to your target schools.
In addition to the onfield action NCE College Recruitment consultant and the college coaches present will deliver a comprehensive seminar about a hot topic of the recruitment process and of course be on hand to answer questions that parents may have.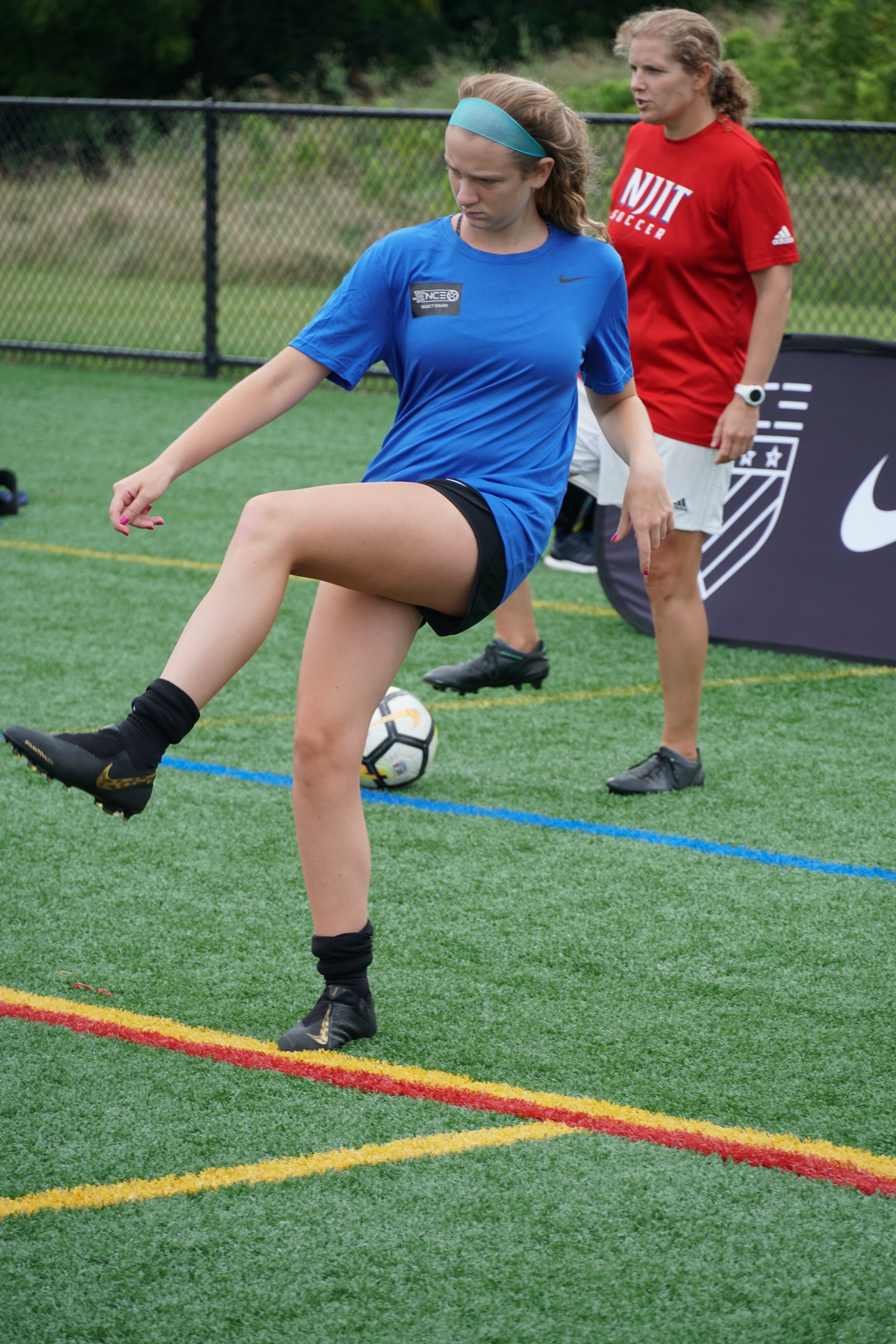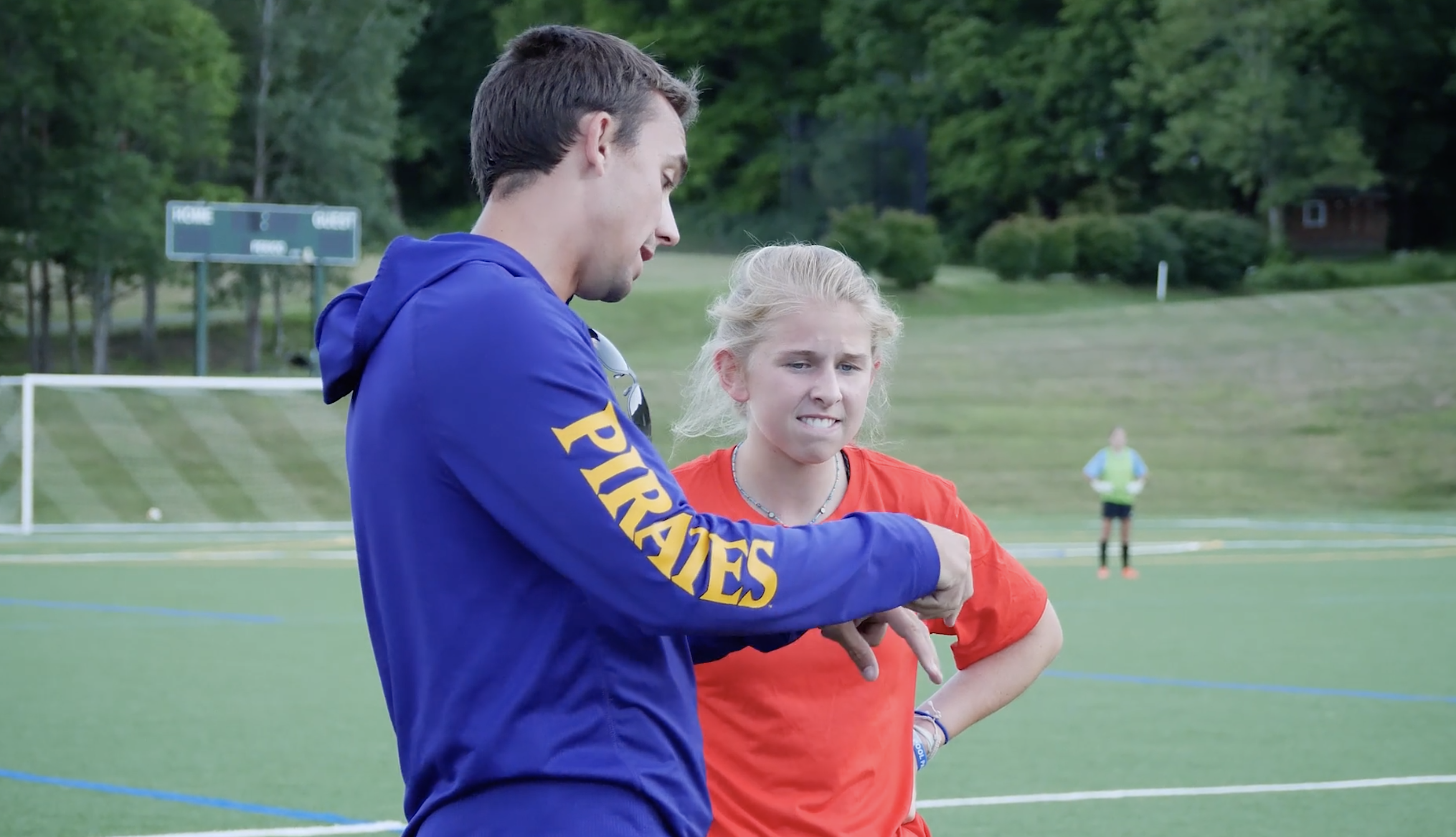 NCE College ID Camp
The NCE College ID Camp is a 3 day 2 night camp designed to expose prospective college soccer players to college coaches, their methods and the demands they expect of their players.
The Camp provides the ultimate opportunity to impress attending schools and develop a thorough understanding of soccer at the collegiate level.
In addition to the on field activities the camp also has an extensive educational component with parent seminars at pickup and drop off as well as seminars each evening covering some of the key aspects of the recruitment process.
The NCE College ID Camp takes place at DeSales University in PA in July each year and immediately precedes our Summer College Showcase Tournament.
NCE College Showcase Tournaments
NCE Soccer take our very best older players to compete in a number of college showcase tournaments.
The showcases are a key component in securing college places for our most talented players.
Top college coaches attended the Showcase Tournaments hoping to secure talent for their institution.
These events are for players aged U15-to-U18 and include both boys and girls teams,
Typically NCE Soccer attends high level external showcases in each region as well as hosting four NCE Soccer Showcase events.